Nothing beats finding a twin brand of our favorite brands. I'm talking about brands with the same style, same look, and similar prices. For that reason, we wanted to go over a few stores like Brandy Melville, the well-known Italian brand.
Brandy Melville is an affordable store focused on retro styles that give us all of the "Friends" vibes. However, they don't carry a ton of options or size ranges, so we will be sharing a bunch of stores like Brandy Melville to give you some alternative options. If you're looking for a total wardrobe refresh, let's dive in.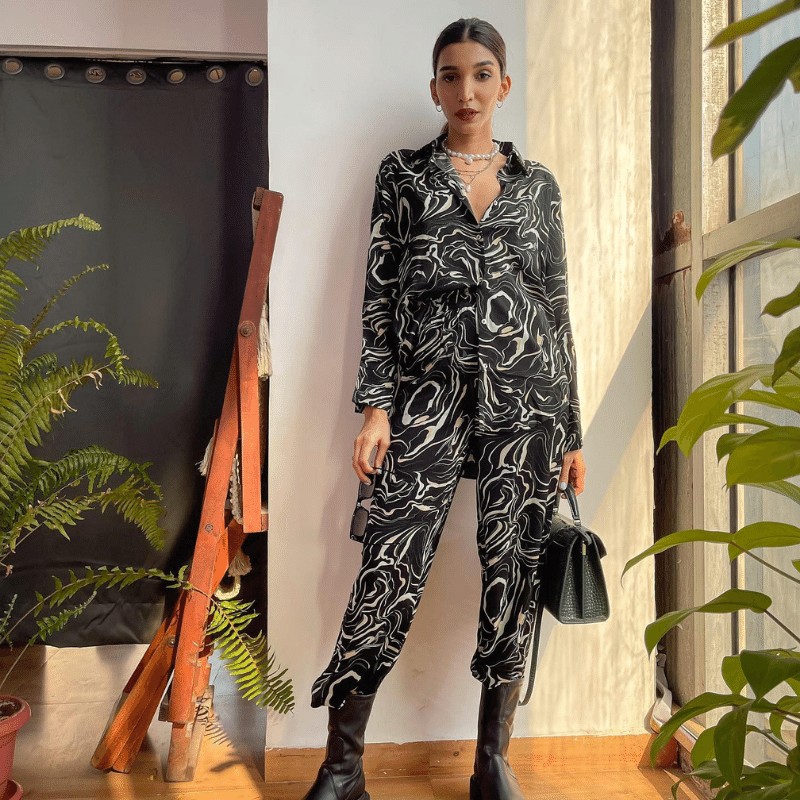 Price: $
Popular Sections: Festival Outfits, Sales, Tops
Size Range: XS-3XL
Nasty Gal is one of the best shops full of affordable and stylish clothing at a price you just can't beat.
They always seem to have some sort of sale going on and have seasonal deals unlike any other. Not to mention, they are also super flexible with returns, so you never have to worry about being stuck with clothing that didn't suit your style.
---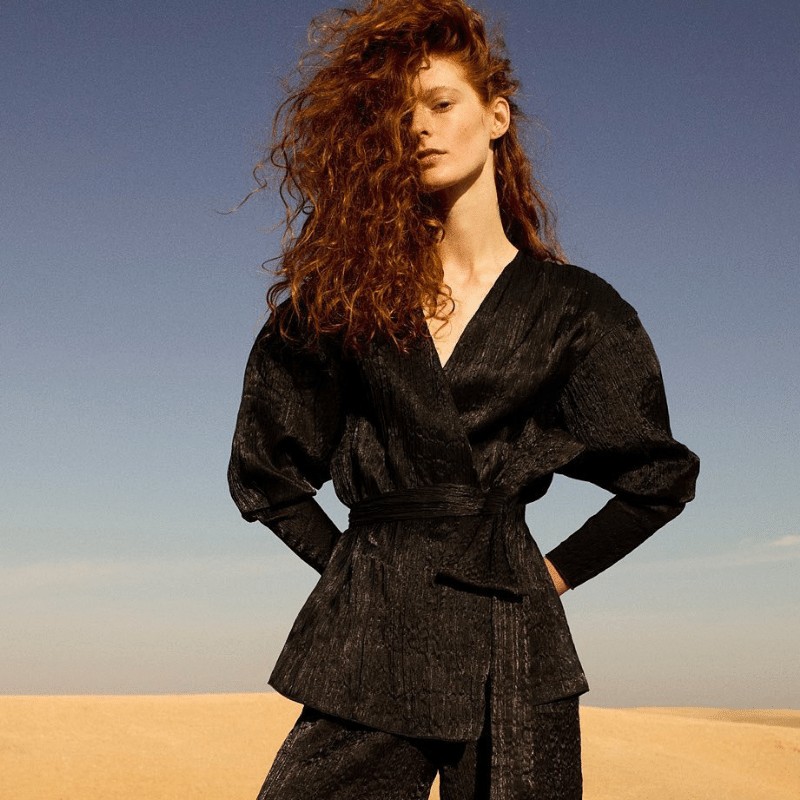 Price: $
Popular Sections: Basics, Jeans, Skirts
Size Range: S-L
To start our piece on brands like Brandy Melville, we have Zara, which offers chic and high-end clothing at affordable prices that everyone can get behind.
Their styles are lavish and luxurious, yet hardly ever priced over $70. Overall, if you're looking for an extension of Brandy Melville, Zara is your boo.
RELATED: 11 Stores like Zara for Timeless Fashion
---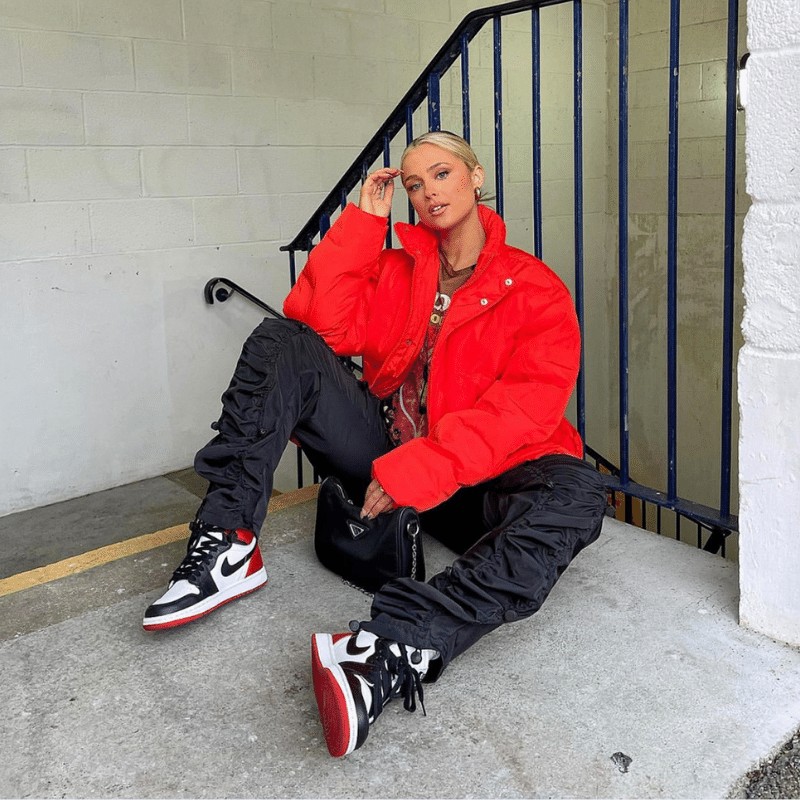 Price: $
Popular Sections: Womens, Mens, Dresses, Accessories
Size Range: XS-5XL
With clothing made by them but designed for us, they work to create clothing that we can feel comfortable, sexy, and empowered in without judgment.
It's all about being body positive, and ASOS, with their affordable and fun designs, will have you feeling more empowered than ever.
---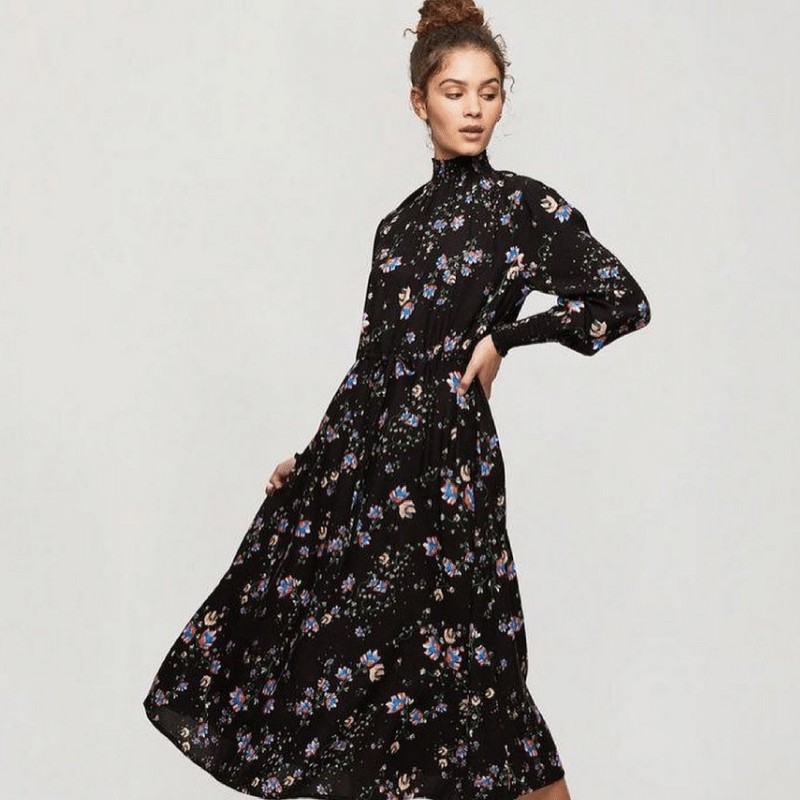 Price: $
Popular Sections: Dresses, Co-ords, Shoes
Size Range: S- XL
Next, at a price that compares more to Brandy Melville than Zara did, we have Miss Selfridge. Full of bright colors and floral patterns, this is an excellent place to shop for pieces to mix and match with Melville.
They're uplifting, warm, and definitely worth the money.
---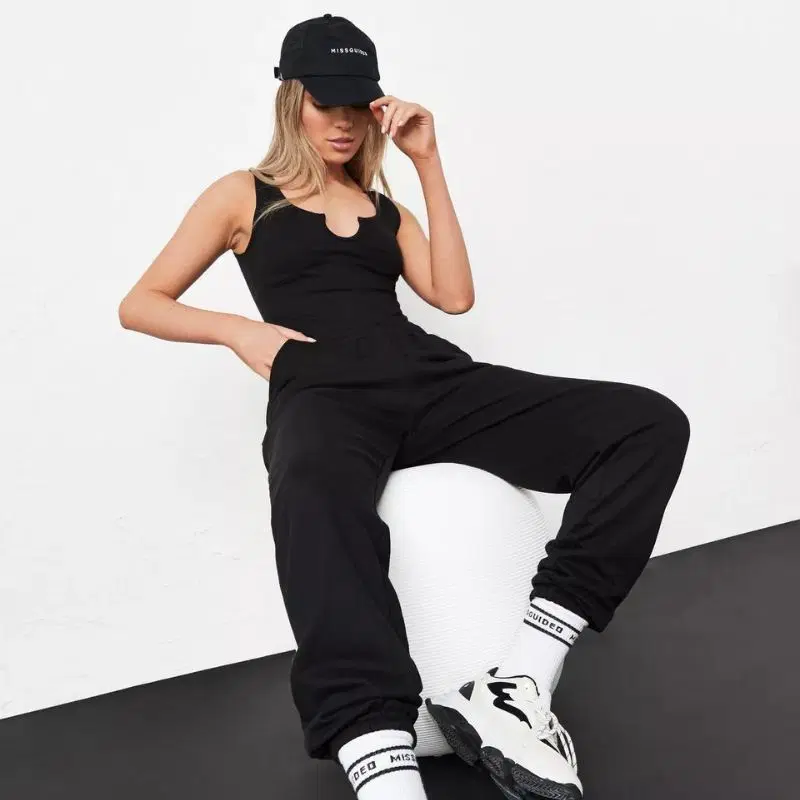 Price: $
Popular Sections: Dresses, Occasion, Shop by Body Fit
Size Range: S-5XL
Full of more elegant clothing than that of Brandy Melville, Missguided's high-end styles are around $50-$60 or even cheaper when there is a sale. Plus, they have a 50% off student discount.
Not to mention, you can find just about everything you're looking for here, so watch out.
---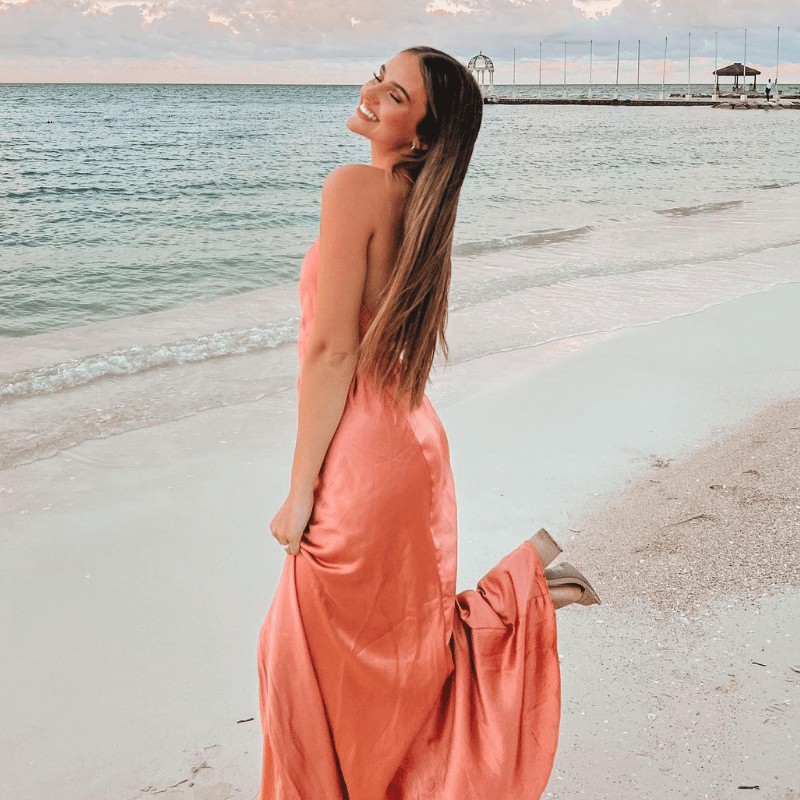 Price: $$
Popular Sections: Dresses, Bottoms, Jumpsuits
Size Range: XXS – 3X
Next, Lulu's is the best place to shop for denim, sweaters, dresses, and bridal pieces alike. Featuring alluring styles that are perfect for any women, their clothing is truly to die for.
You can also find most of their high-quality items for under $40, and honestly, where else can you find that does that? P.S. Don't forget the free shipping!
RELATED: Our Lulu's Reviews: Is It Worth It?
---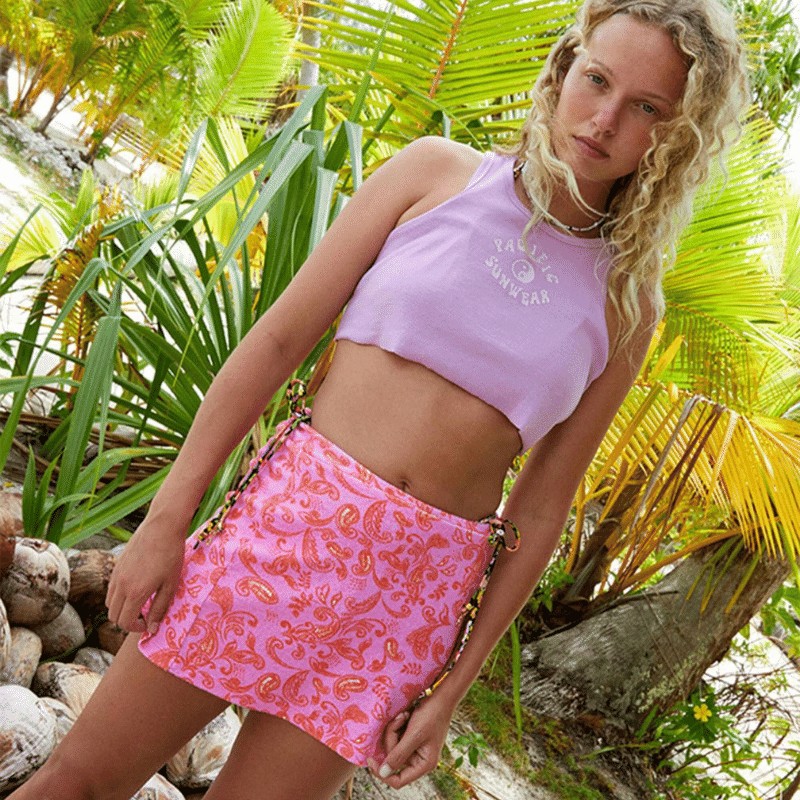 Price: $
Popular Sections: Jeans, Swim, Pre-loved
Size Range: XXS – XXL
Next, Pacsun is your number one stop for all things trendy. From hats to graphic tees, crop-tops, denim jackets, and more, Pacsun has got you covered.
Their prices are super budget-friendly to allow you to live your life in style without breaking your bank.
---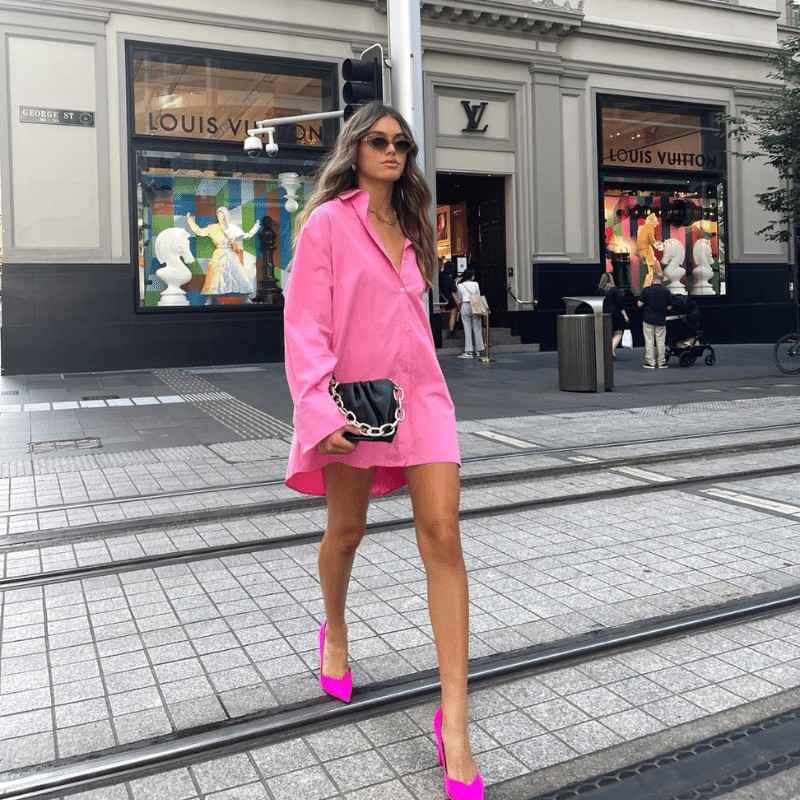 Price: $$
Popular Sections: Shop By Brand, Accessories, Whats New, Tops
Size Range: XXS-3XL
Next, Showpo is an Australian company focused on women empowerment. More than anything, their style shows us we don't need to be rich or have a model figure to feel beautiful.
Their designs are floral, bright, and welcoming, and they allow us to truly live our best life in clothes we can feel comfortable wearing.
---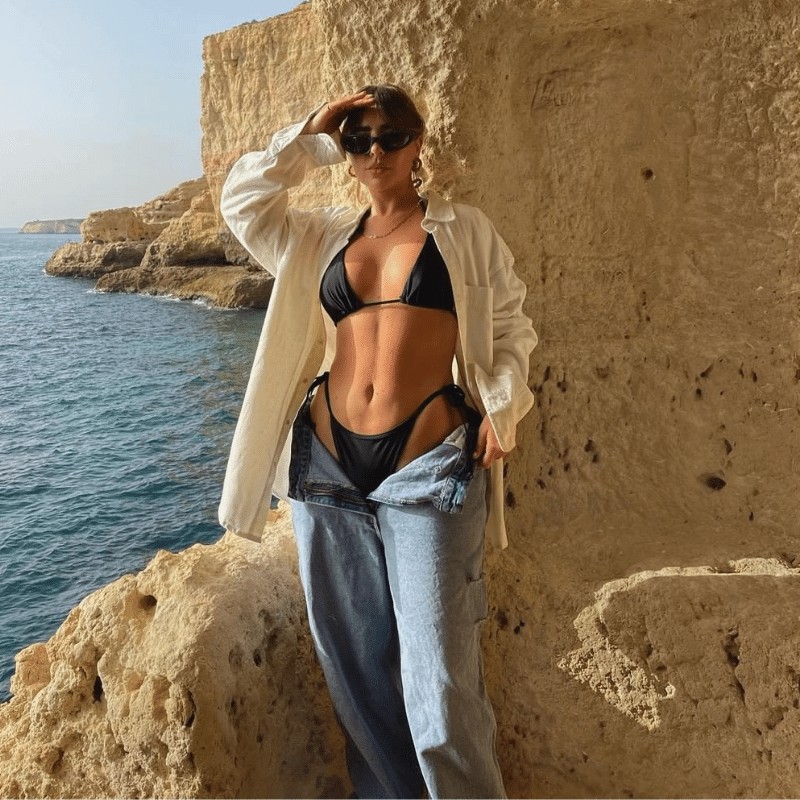 Price: $
Popular Sections: Sales, Plus Size, Shop By Figure, Beauty
Size Range: XS-5XL
PrettyLittleThing is more than just a brand; they're a lifestyle. With a mission to empower women of all shapes and sizes, this is a brand of flawless pieces perfect for every closet.
With prices to match their great quality, you can feel good about shopping here.
---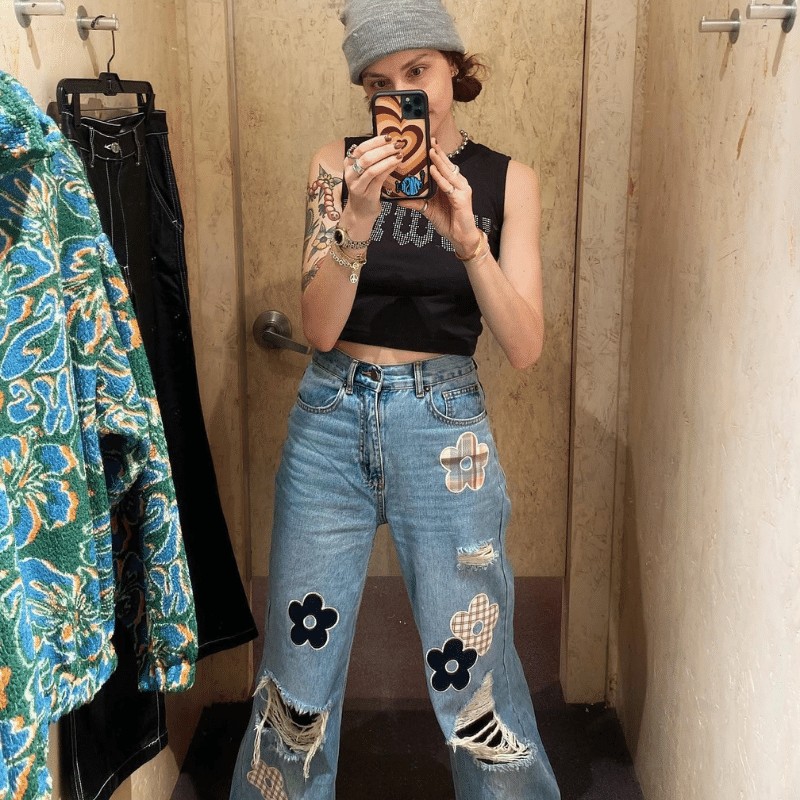 Price: $$
Popular Sections: Women's, Men's, Home, Lifestyle
Size Range: XXS-L
Next, Urban Outfitters is a brand that never goes out of style. With higher-end price tags than normal retail, they have the quality and the look to match it like no other.
Urban Outfitters seems to always be running a sale, so you never truly overpay for any piece from here.
---
Price: $$
Popular Sections: Sets & Dresses, Tops, Sustainable
Size Range: XS – L
Next, Storets is a brand that works to bring you stylish, high-quality clothes at a price that won't break your bank.
This brand truly goes out of its way to ensure quality by creating in-house designs and pairing with elegant and sophisticated fashion labels only. Truly, when you shop Storets, you can be confident you'll be looking like the queen you are.
---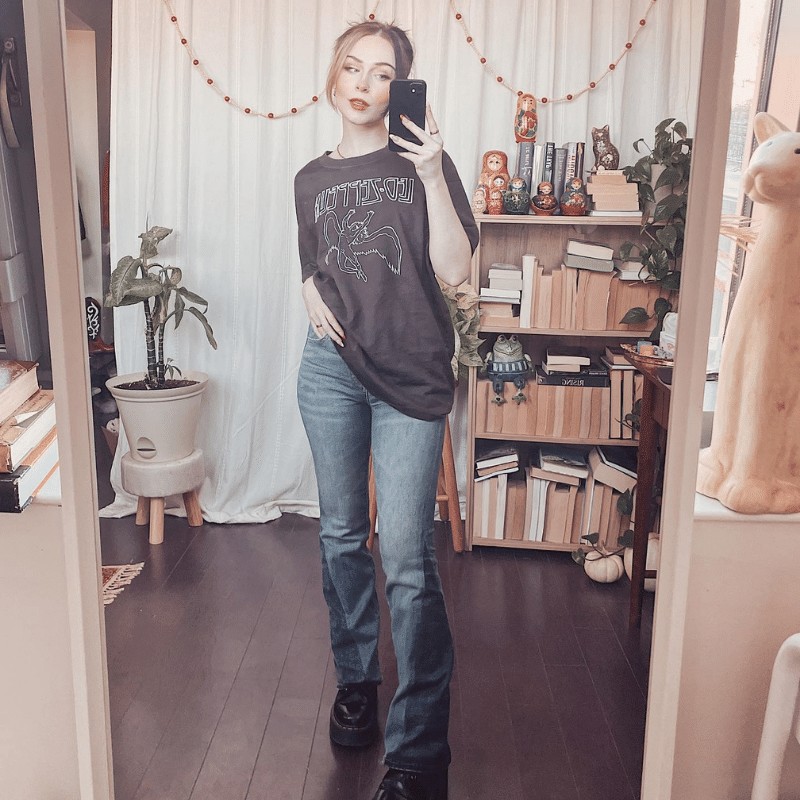 Price: $
Popular Sections: Jeans, Tops, Aerie
Size Range: XXS – XXXL
A.E. is an optimistic, cheap, and unique company focused on the empowerment of each of its individual customers. They're pretty similar to Brandy due to their basic pieces that can help build out your closet.
On top of that, their affordable prices are impossible to beat.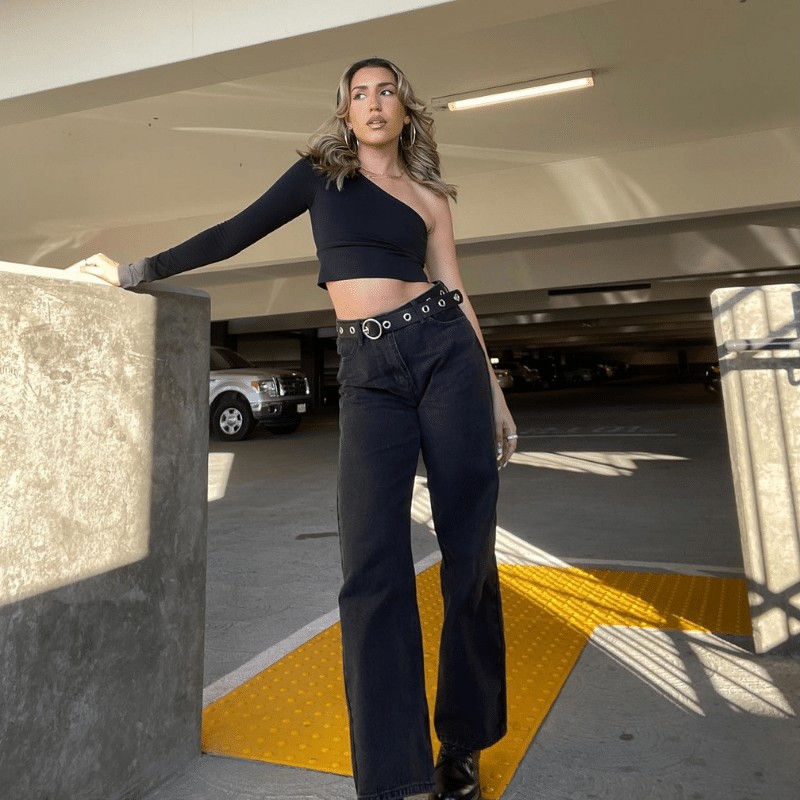 Price: $
Popular Sections: Essentials, Graphic Tees, Loungewear
Size Range: XS – XL
Forever21 is an American retail store stoked full of all things young people love. From clothes, lingerie, makeup, and more, this fashionable brand has got all the essentials.
Their prices are also user-friendly, with most under $30. You can't ever go wrong with this affordable little store.
---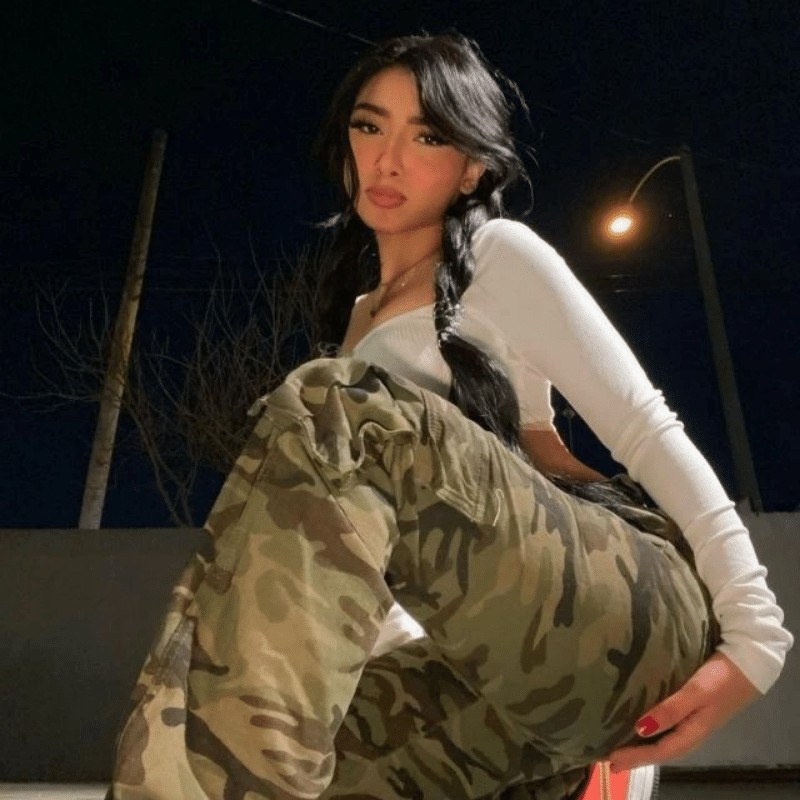 Price: $
Popular Sections: Dresses, Swim, Plus
Size Range: XS – 4XL
Moving onto some cheaper Brandy Melville style, we have SheIn. With just about anything and everything you could think of, from lingerie to hats, dresses, and shoes, this website has got it all. If you're not familiar with Shein you can check out our in-depth reviews.
And with average prices at only $5 – $20, you can stock up on clothing that won't ever have you feeling guilty for splurging. Also they have FREE RETURNS.
---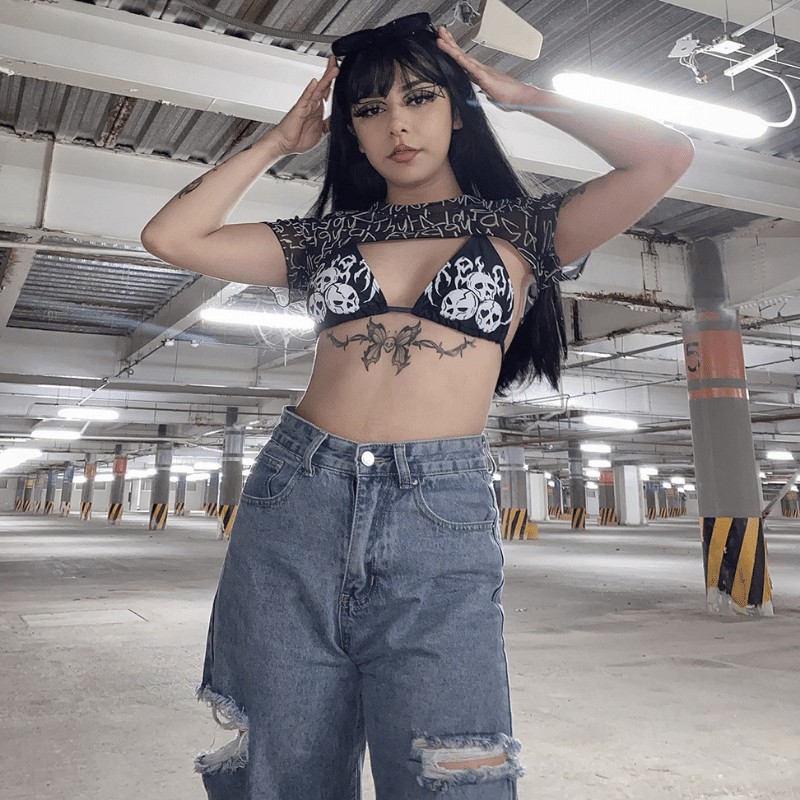 Price: $
Popular Sections: Aesthetics, Denim, Swim
Size Range: XS – XL
Next, Romwe is your number one stop for affordable guys and girl's clothes. With prices almost always under $20, this brand has a plethora of styles for individuals alike.
From chic to retro, trendy, or alternative, Romwe has got you covered. You get free shipping on all orders over $9.90, plus their frequent sales also bring most already cheap products down in price!
---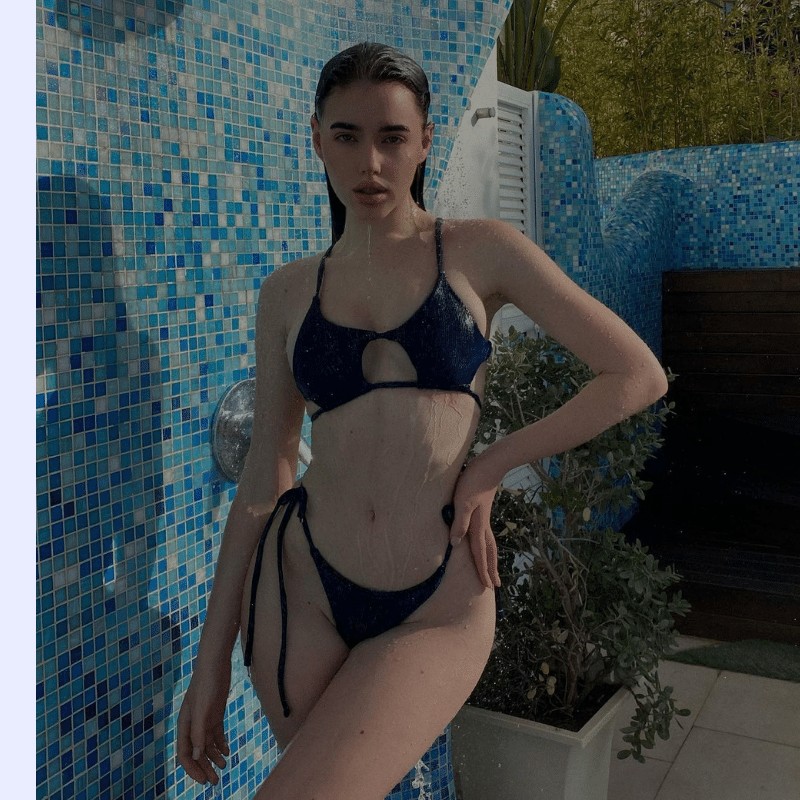 Price: $
Popular Sections: Dresses, Tops, Activewear
Size Range: XS – 5XL
Next, when it comes to fashionable sites, Zaful is full of a variety of fun clothes for everyone! From graphic tees, chic crop tops, fandom merch, and more, you can be sure you're shopping in style with this beauty.
Their low prices are an easy draw to the eye, as well as their daily arrivals – so don't miss your chance to shop this incredible brand!
---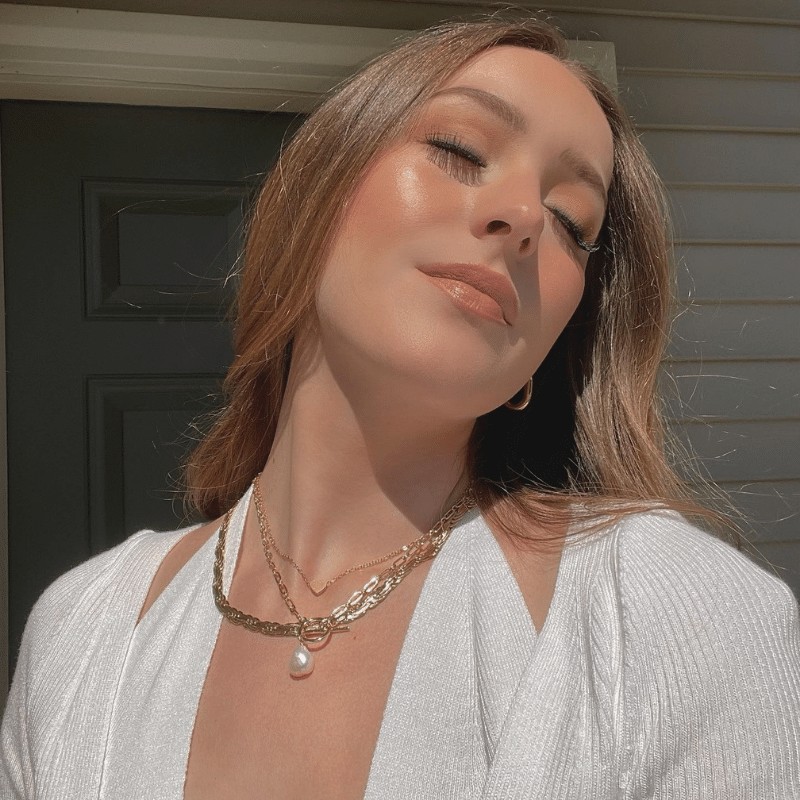 Price: $$
Popular Sections: Anklets, Earrings, Necklaces
Another Brandy Melville dupe, Rocksbox is a high-end subscription-based jewelry brand to shop to keep you looking frosted and elegant.
With designers such as Kate Spade, Aster, and Gorjana, you can be sure you're shopping for the best of the best that retail just can't beat. At just $21 per month, you can rent 3+ pieces of gorgeous jewelry, which we think is a steal.
RELATED: My Rocksbox Reviews (Renting Jewelry For 8+ Months)
---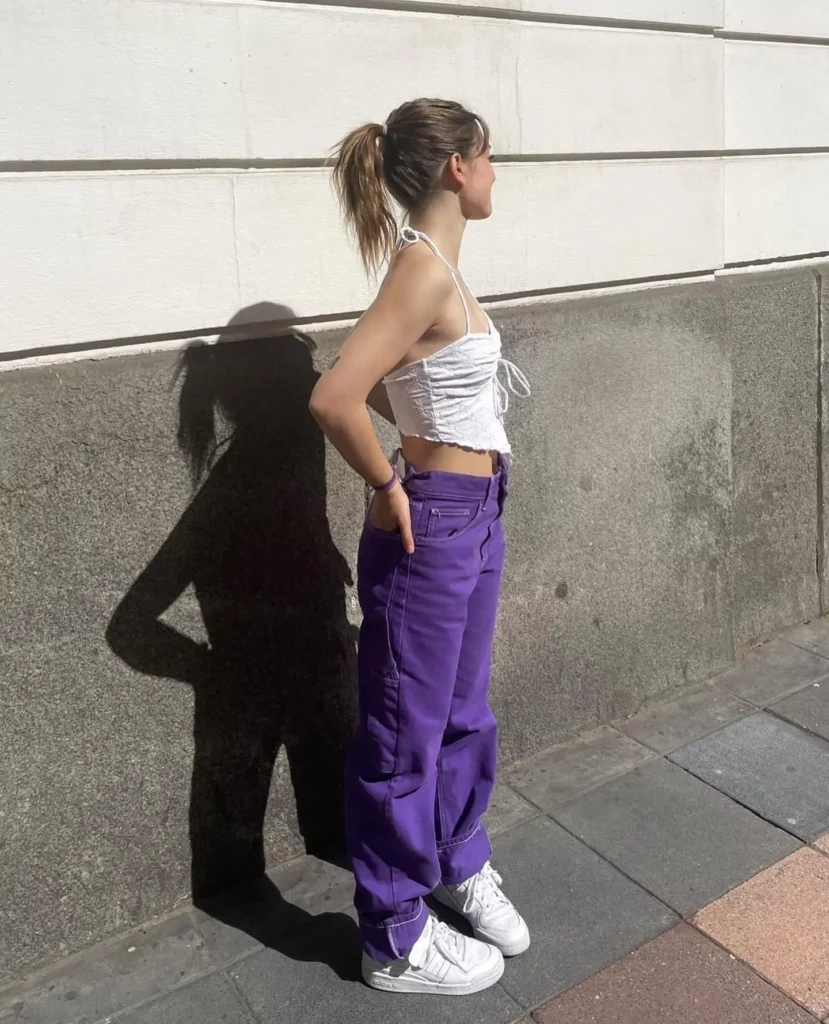 Price: $
Popular Sections: Pants & Jeans, Tees & Tops
Size Range: XS – XL
This Spanish brand offers a wide range of trendy styles, from streetwear to formal wear, and everything in between. Bershka is also known for its affordable prices, making it a great option for budget-conscious shoppers.
In addition, the brand offers discounts and sales throughout the year, making it even more affordable. They always have an incredible sale section!
---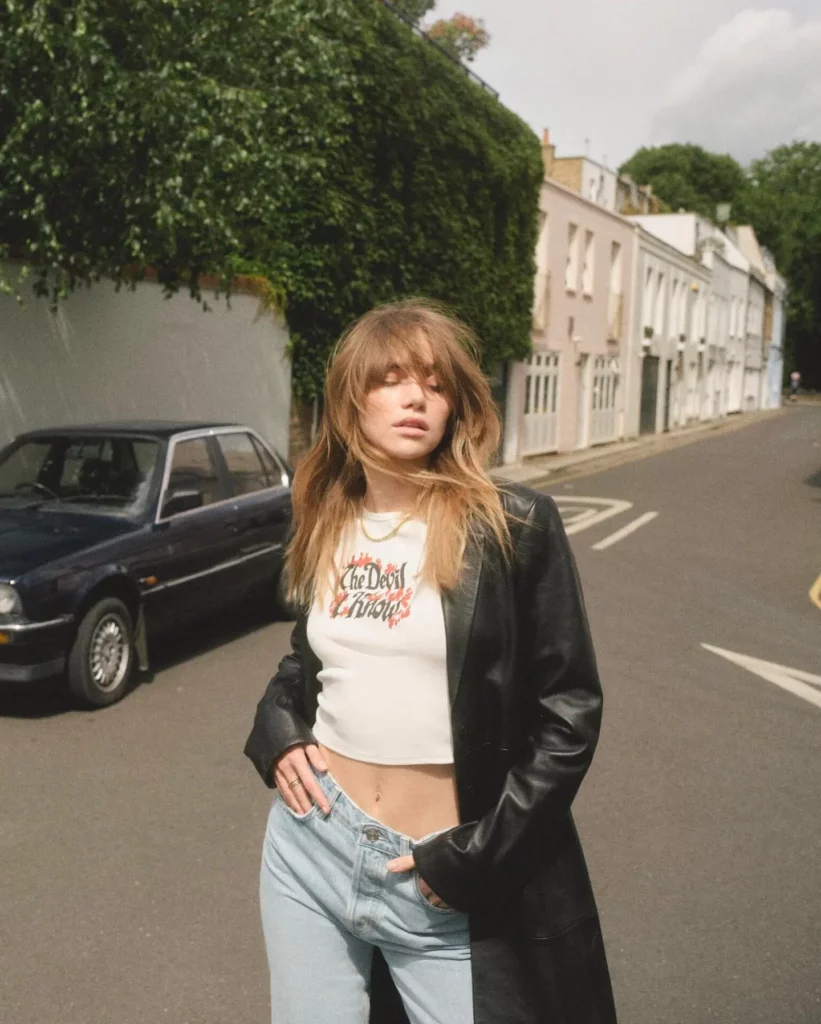 Price: $$$
Popular Sections: Dresses, Tops, Jeans
Size Range: XS – 3X
Founded in 2009, Reformation is a high-end women's clothing brand that is known for its fashion-forward designs and sustainable manufacturing practices. In addition to being environmentally friendly, Reformation clothes are also high quality.
The brand has become a favorite among celebrities and fashionistas alike, and it has been featured in numerous magazines and fashion shows. Thanks to its unique combination of style and sustainability, Reformation has become one of the most popular brands in the fashion industry.
---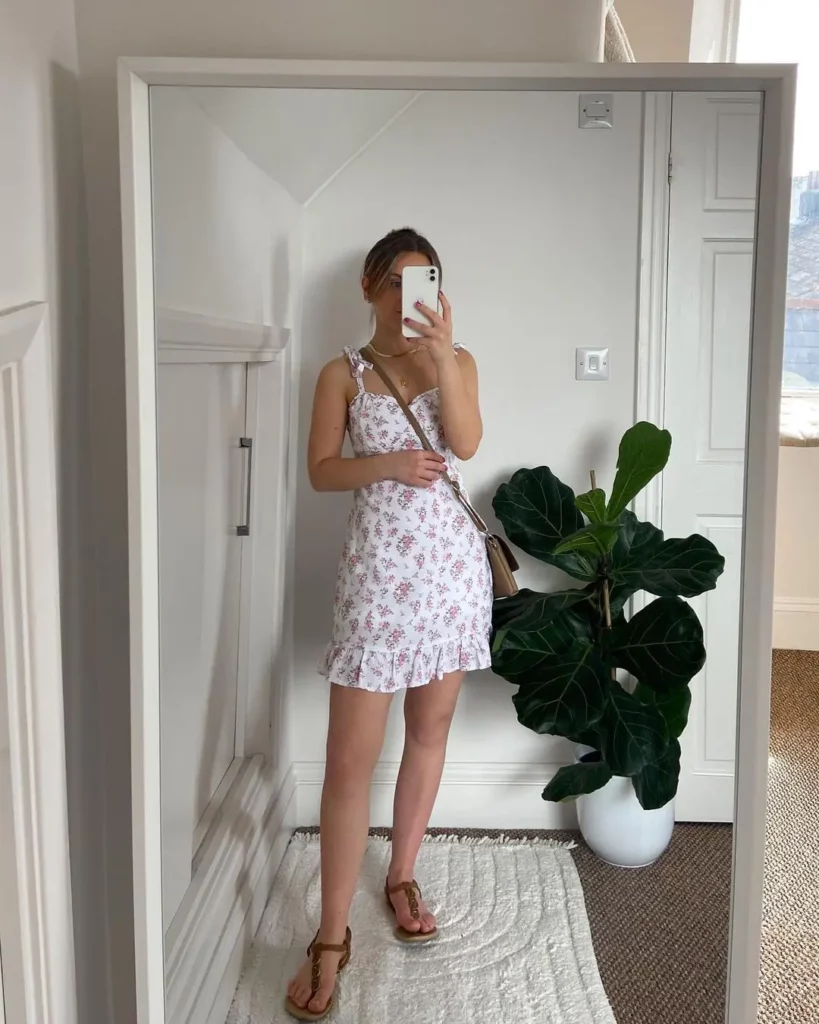 Price: $
Popular Sections: Tops, Jeans, Loungewear
Size Range: XXS – XXL
Hollister is a clothing brand that many people are already familiar with, and for good reason. Their clothing is inspired by the Southern California lifestyle and includes items such as jeans, t-shirts, and hoodies. The brand's target market is teenagers and young adults, and its flagship store is located in New York City.
Hollister has become known for its casual and relaxed style of clothing and affordable price tags. Despite its relatively young age, Hollister has built up a strong following and shows no signs of slowing down.
---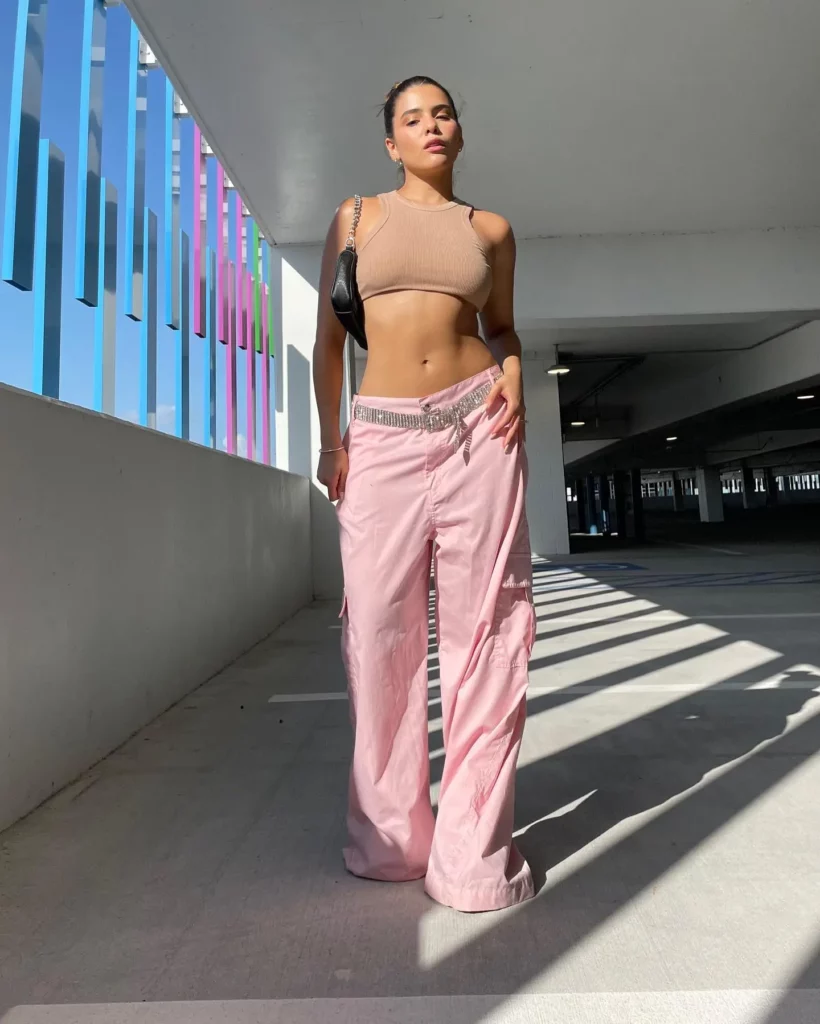 Price: $
Popular Sections: Graphic Tees, Jeans, Plus
Size Range: XS – 4X
Rue21 is a popular clothing brand among teenagers and young adults alike. They are especially known for their trendy denim collection, which includes skinny jeans, ripped jeans, and distressed jeans. The brand also offers a variety of graphic tees that are a major hit.
One of the best things about Rue21 is that it offers something for everyone. Whether you are looking for a casual outfit for school or something for a night out, Rue21 has you covered. Plus, with prices starting at just $5, it is easy to find something within your budget.
Bottom Line
In conclusion, if you're looking for stores like Brandy Melville, you can be sure that these brands have got you covered. So, check them out! Shop away, have fun, and let us know what you find.
We love seeing others living their best life, so go out and make a name for yourself, boo! Trust us, these beautiful brands like Brandy Melville will help you shine like never before.