Are you looking for an alternative to getting your nails done at a salon while still having great-looking nails?
Static Nails claims to have the answer. As a vegan and cruelty-free brand, Static Nails offers non-toxic and non-damaging nail products from polishes, lacquers, and their famous reusable pop-on manicures.
But do their renowned press-on nail kits actually work, or is it all just talk? Find out in our Static Nails Review.
RELATED: 14 Best Gel Nail Polish for Unchippable Manicures
What Are Static Nails?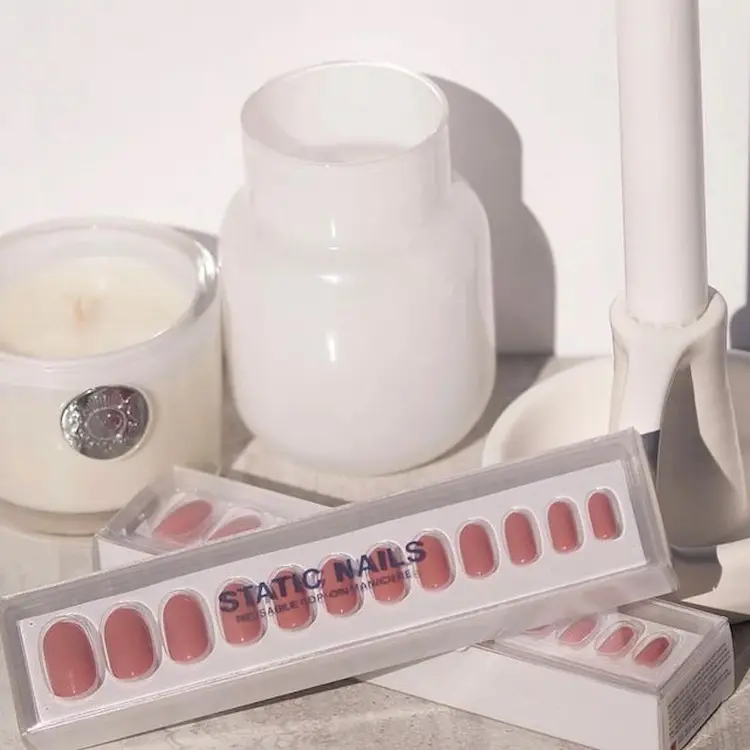 Static Nails is a nail color and care company founded in 2016 by Alexis Irene. She grew up struggling to find safe beauty products that actually worked for her, whether it be makeup, skincare, or nail polish, so she started Static Nails right in her college dorm room.
The brand is well known for prioritizing safety and innovation in its cosmetic products to create quality formulas. They claim to thoroughly test their products that only use non-toxic, clean ingredients and are vegan and cruelty-free.
Static Nails rose to global success in 2021 and revolutionized the nail industry with the first Reusable Pop-on Manicure, the first non-toxic, odorless polish remover, and the first non-toxic, USA-made lash liner adhesive.
Are Static Nails Legit?
Yes, Static Nails is a legit company! It has been covered, reviewed, and praised in reputable magazines, and customers generally have very positive things to say about the brand.
Static Nails Review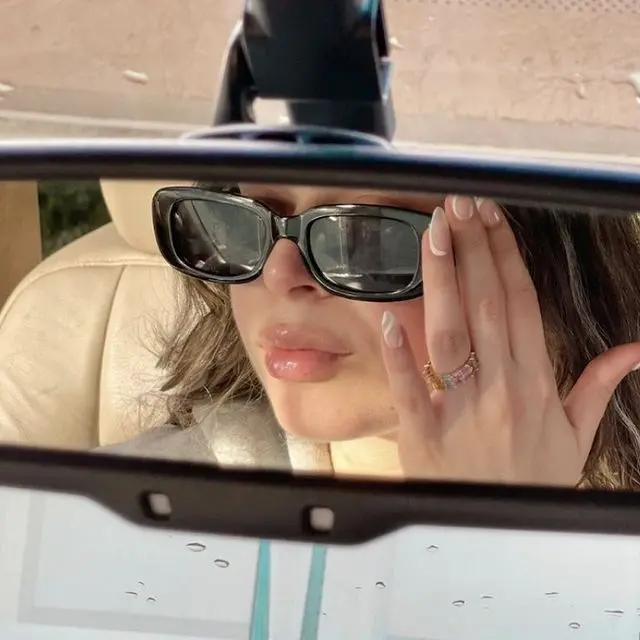 Overall: ★★★★ (4 stars)
Static Nails is a great option if you are looking for upgraded press-on nails. The pricing is a little high (especially if you are used to the cheaper options), and there have been some complaints about the quality, but it's definitely worth the extra dollars to give it a try.
It's ranked by various magazines as one of the best press on nail sets on the market.
Pricing: ★★★★ (4 stars)
The pop-on nail sets at Static Nails cost anywhere from $16 to $24. This is a little bit on the more expensive side for press-ons, but it is still in an affordable range, especially considering that these are reusable and look more professional.
Though there are definitely cheaper options on the market, you are paying for better quality.
Quality: ★★★★ (4 stars)
All Static Nails products are vegan, cruelty-free, and use only non-toxic ingredients. They even add growth-promoting and nourishing ingredients to their pop-on nail sets for added benefits.
Regarding the practical quality of the products, reviews are mostly positive. Static has been mentioned in a few mainstream magazines for its fun, vegan nail products. Customers have also said that the nails were durable, looked natural, were easy to apply, and comfortable to wear.
However, there were some complaints about how the nails didn't last as long as the customer hoped, with some falling off. Others say that the glue was a bit messy and could be seen beneath the nails.
Shipping: ★★★★★ (5 stars)
Free standard shipping is offered for orders over $65 and takes about 3-7 business days. Any orders under $65 cost $6.95 to ship.
Static ships worldwide, but certain liquid products can only be shipped within the US because of international restrictions.
There aren't many comments on shipping at Static except for a couple of instances of late packages.
Static is also available at many retail stores like Ulta, Urban Outfitters, and Nordstrom.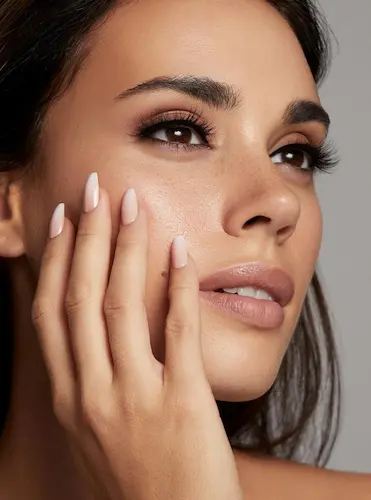 ★★★★ 3.8 stars (26 Reviews)
Price: $22
This pop-on set is a coffin-shaped nail that's a nice blush pink with a little bit of white on the tip. It is reusable and can last up to 18 days, so you can take it off as you please. It comes with 24 nails in 12 sizes per hand (average, petite, and large nails) along with the glue, buffer, and file so you can shape it to fit you better.
Customers had mixed reviews about this set, but they were mostly positive. The Mademoiselle Coffin looked clean, elegant, and very natural on the fingers.
Customers say that they were impressed with how durable and sturdy the nails were, but some only lasted a couple of days before they started to fall off. However, that was easily fixed by gluing the nails back on as they are meant to be reusable.
---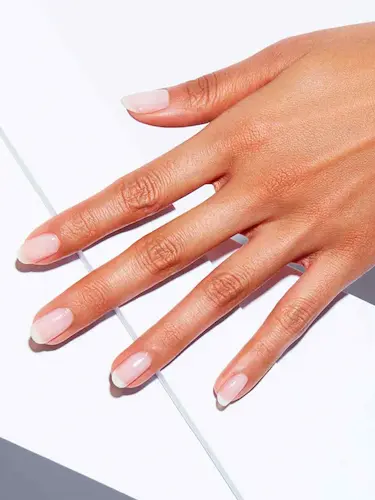 ★★★★★ 5 stars (4 Reviews)
Price: $16
This product is a nail lacquer that has a non-toxic formula, fortified with natural antioxidants such as rosehip oil, coconut oil, and green tea that make your manicure last longer and your nails healthier.
It is a pale pink color with a semi-sheer finish. Static claims that this lacquer lasts up to 3 times longer than other brands.
There are limited reviews of the product at this time, but customers generally love the Milky Pink lacquer. The color is very pretty, glides on well, lasts a while, and actually feels nourishing. However, some reviews say it took quite a few coats to get the desired color/opacity since it's a naturally sheer formula.
---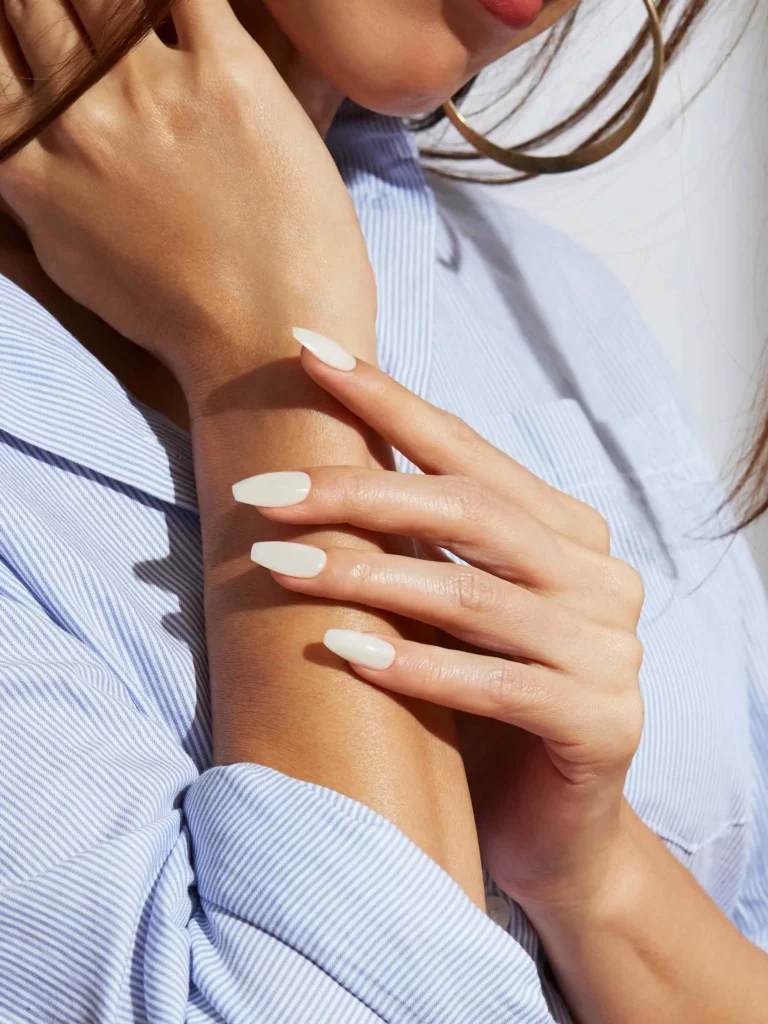 ★★★★ 4.2 stars (11 Reviews)
Price: $20
This pop-on nail set is also coffin-shaped with a simple coconut white color. They come with the same tools and work the same as the Mademoiselle set from earlier in this review.
The Static pop-on manicures are also waterproof, non-damaging, customizable, and can be applied without a hassle (no UV light!).
This product also doesn't have too many reviews, but customers say that they were able to use and reuse their set for weeks and even months. However, a common comment is that the white color was very translucent, making the glue visible from underneath.
---
What Customers Are Saying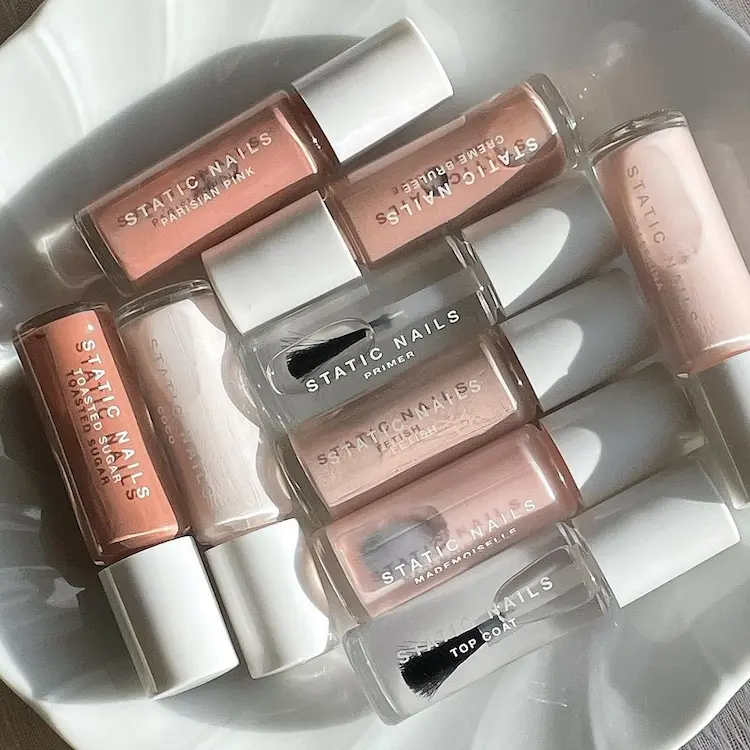 Still not sure if you should buy from Static Nails? Read this list we put together of customers' comments and concerns regarding Static Nails as a company and their products:
Great variety of colors, shapes, and lengths
The glue was a bit messy
Some nails fell off but were easily glued back on
The nails are very durable and sturdy
Looks natural and professional
Some instances of late packages
Accessible through many retail stores
The Final Verdict
All in all, Static Nails may not work for everyone, but it's definitely worth a try to see if it works for you!
If you are looking for clean nail products and durable, professional-looking press on nail sets, then we say to give Static Nails a shot. It has a pretty good track record with customers and big magazines, so there's a high chance you can find a product fit for you.
Static Nails Alternatives
Return Policy
Static only accepts returns for unopened and unused products within 14 days of the delivery date, and it's only for store credit. To start a return, email support@staticnails.com.
However, the products are also offered through other retailers with their own return policies.
FAQs
How to remove Static Nails
Do Static Nails ruin your nails?
No, Static Nails do not ruin your nails. The brand advertises their pop-on nail sets as non-damaging to your natural nails with their special glue. Many customers also say that they didn't have any damage to their nails after taking the Static Nails off. 
Where to buy Static Nails?