Ever paint your nails, reach up to tuck a hair behind your ear, and realize you just messed up all of your hard work? Well, this is nearly impossible when you use the Best Gel Nail Polish.
Or maybe you've looked down at your fingers only to see that you've absentmindedly picked away some of the color?
With gel polish, you don't have to worry about chipped paint. Read on to find out what brands of gel-based nail polish we recommend.
What is Gel Polish?
Whereas regular nail polish air dries, traditional gel polish dries under UV or LED lights at the salon.
However, at-home gel polishes––brands that don't require any light treatment equipment–– can work just as well! Best of all, you can give yourself a high-quality manicure from the comfort of your own home. 
Overall, gel polish means your color is truly unchippable. A swipe of remover will not wash away the pigment––the ingredients are too strong for that! You'll need to soak your nails in acetone for several minutes before the gel comes off.
So, if you're tired of chipping, temporary nail polish, gel polish is definitely the way to go. Check out these best gel nail polishes for unstoppable color.
Best Gel Nail Polish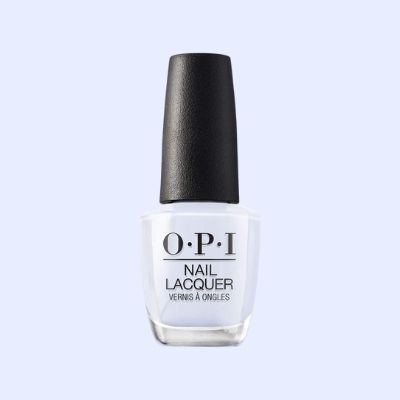 There are almost 12,000 5-star reviews for this polish on Amazon. With dozens of shades to choose from, you truly can't go wrong with OPI. 
The shine on this polish lasts 7 days without chipping, so you can rest assured that your nails won't be damaged throughout the week. OPI recommends first applying a base coat and finally a top coat along with your favorite color for optimal hold.
---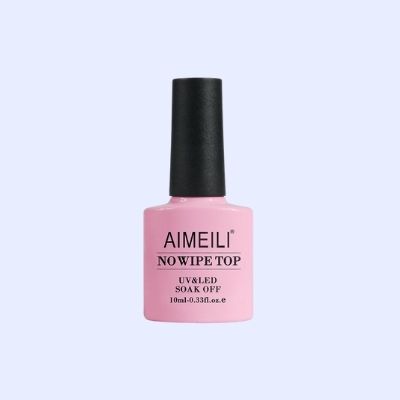 With a beautiful high-gloss finish, this polish will last up to 3 weeks without signs of wear.
However, you do need a UV light or LED lamp to dry. If you don't have one handy at home, check out this affordable dryer available on amazon.
---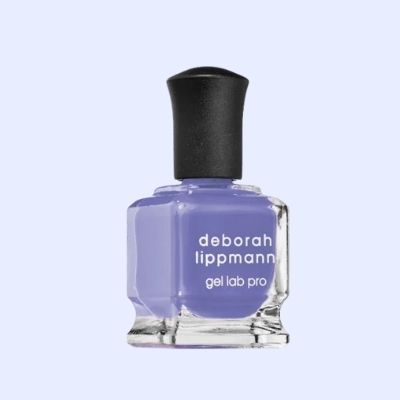 This collection is known for its punk and pretty colors. You don't need a lamp to dry this polish, simply apply and let air dry.
---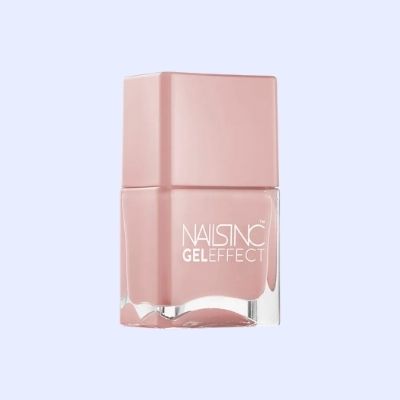 This polish works to condition and strengthen your nails while applying color.
You don't need to visit the salon to create a plumping effect on your nails—this gel polish will do it for you!
RELATED: 9 Best Polygel Nail Kits for Salon-Level Nails
---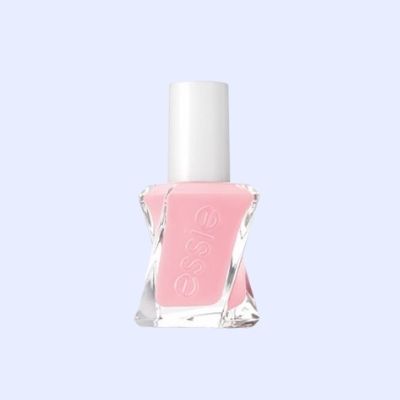 This gel lasts 2 weeks and no lamp is required! Not only is the color bold and beautiful, but this polish also offers a protective coating for your nails, making them healthier than ever.
After painting on the color, make sure to apply Essie's Gel Couture top coat.
---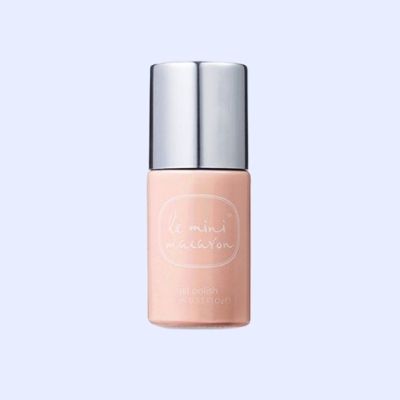 This polish is a 3-in-1 formula, meaning that you don't have to worry about a base coat or top coat when applying.
With 38 colors and up to 3 weeks of no-chip wear, this product is hard to beat.
---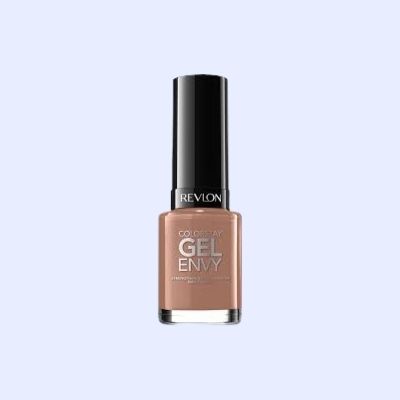 Find this polish at your local drugstore and apply 2 coats for ultimate shine!
---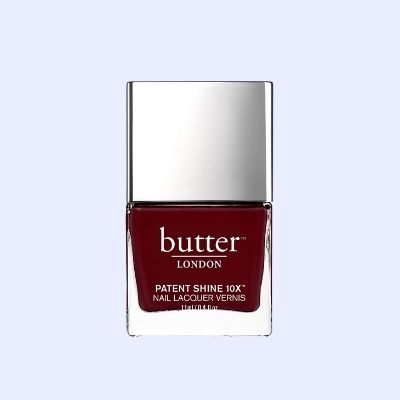 Made with ingredients that will strengthen your nails, this polish is as nourishing as it is beautiful.
Best of all, it won't chip for up to 10 days of wear!
---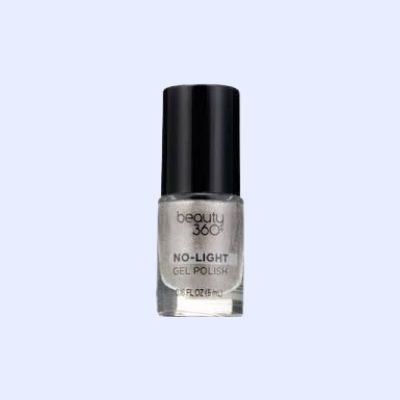 No drying lights needed! For best results, apply a base coat before color and a top coat after––for up to 10 days, your nails won't' chip at all!
---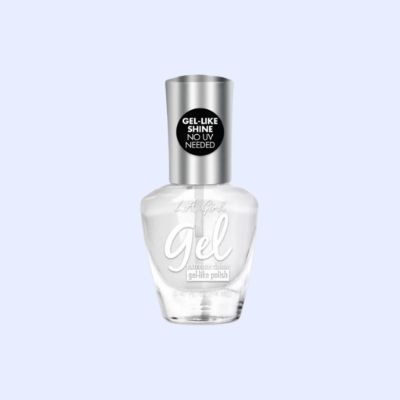 With just one step, you're all set. No top coats or lights necessary, just easy application.
With 18 bright colors to choose from, you'll be sure to make a statement with your L.A. Girl nails.
---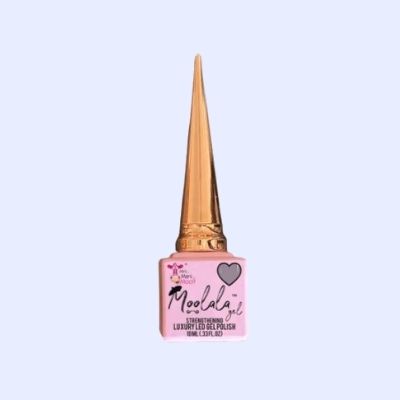 Simply paint and cure this polish under your LED light for 60 seconds—you'll be good to go for weeks!
---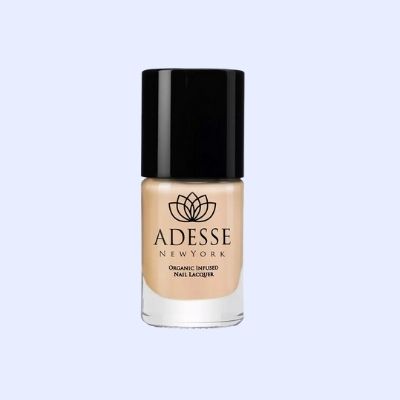 This polish will give you that plump salon finish, no lights necessary. Add any one of these 11 amazingly-saturated colors to bulk up your at-home nail studio.
---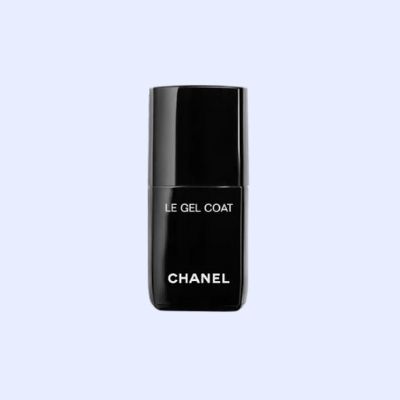 Simply apply this polish on top of your favorite nail color and let it dry in the natural light—this Chanel top coat will make sure the pigment doesn't chip for the next week!
The Bottom Line
With gel polish, you don't have to worry about chipping color. Bring the salon to your house with any one of these highly-reviewed, best gel nail polishes! 
UP NEXT: 12 Current Nail Trends We're Seeing Everywhere
Sara Caskey is an enthusiastic fashion-lover passionate about affordability and conservationism.