So you're after those perfect fresh-from-the salon nails but with the convenience (and affordability!) of doing them yourself at home. There are so many brands to choose from and so many different styles to consider—it can almost make the salon feel like a better choice in the end.
With decorative nails becoming a beauty-trend staple, there are certainly plenty of options available to you. To make your search easier, we've compiled this list of the best press-on nails to assist you in your shopping venture!
Best Press-On Nails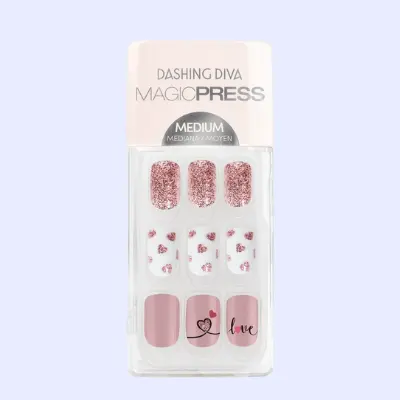 Dashing Diva Magic Press nails are perfect if you're after natural-looking but polished nails. These press-ons blend seamlessly on top of your own nails and don't offer extensive lengths.
In terms of color range, Dashing Diva offers a variety of fun colors and patterns, though most do stay within the neutral color palette. These are a great option if your workplace has bright-colored-polish restrictions!
---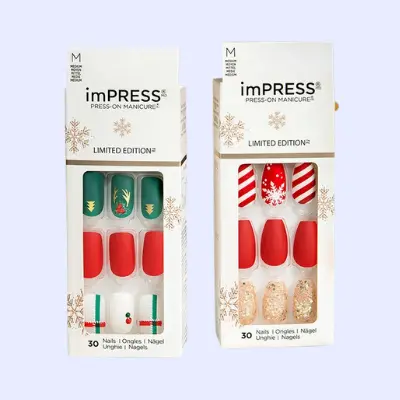 A cult classic, thsese sets by ImPress can be found at drugstores everywhere. If you're in a pinch, these sets contain everything you need for the perfect quick and easy manicure.
Not only are these sets convenient and highly affordable, they offer a range of colors and styles. Some sets even have statement nails that have gems or nail art – adding fun details to your press-on manicure!
---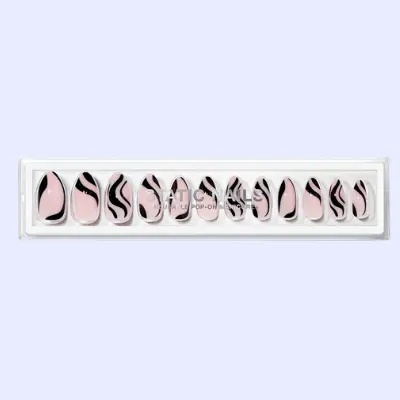 Static Nails offers a great option for the eco-conscious shopper. Their press-on nails are reusable! While many press-ons can only be used once, these can be reapplied again and again (with proper care and maintenance, per the instructions of course).
This is another brand on our list that typically stays within the neutral color palette, but they do offer a variety of shapes and some bold one-off color choices every now and then! Static Nails caters to a chic and elegant aesthetic – everything feminine and understated.
---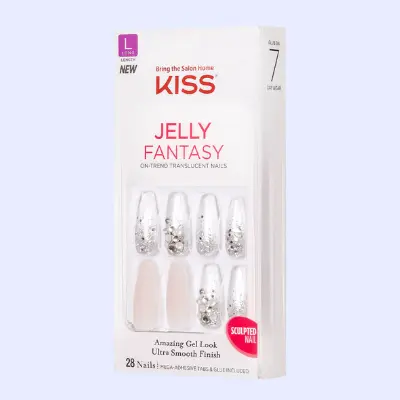 These nails are another affordable drugstore option on our list. Gel Fantasy nails give you the appearance of a fresh gel manicure without the time (or money) spent at the salon.
With a variety of shapes and colors, and the option to use press-on stickers or glue, no one will ever know you decided to DIY your nails. You can choose the method that works better for you and rest assured your nails will be looking glossy and fresh!
---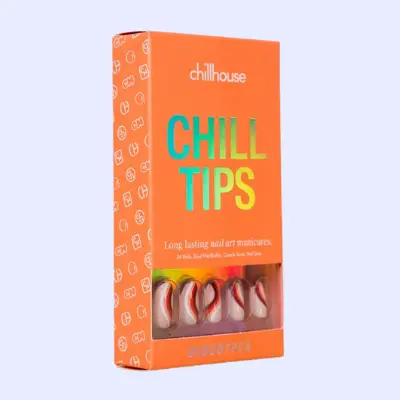 Here is another great option for the trendy nail artiste. If you follow all of the latest Instagram nail trends and have an appreciation for nail art and bright, fun colors, Chillhouse is the brand for you to check out!
In addition to being so trendy and fun, Chillhouse Chill Tips are another reusable option on our list! So, you can be fabulously trendy while being mindful of the environment!
---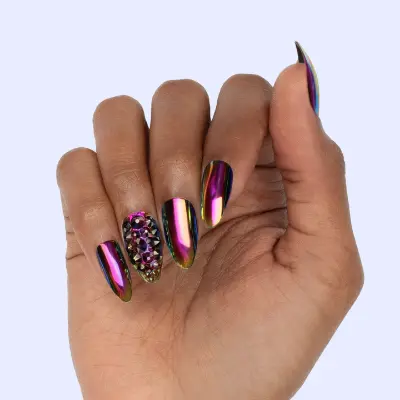 This brand is your one-stop-shop for any type of nail you're after. Their nails are made in a variety of lengths and shapes with an array of colors and styles for every occasion. If you're looking for rhinestone nails for that special occasion, or something simpler for the office, you can find it with Marmalade Nails!
In addition to their wide selection of products, they also offer a variety of promotions throughout the year. Currently, all purchases over $50 will receiving a nourishing cuticle treatment!
---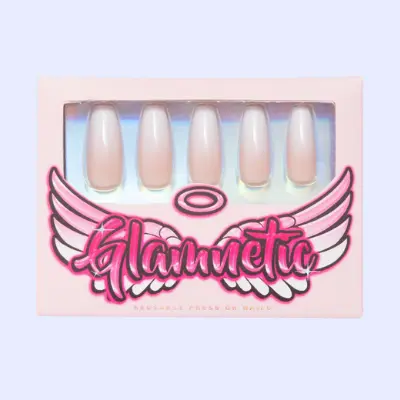 You've no doubt heard of Glamnetic, their magnetic eyelashes can be seen all over various social media platforms. Eyelashes aside, they have a popular range of press-on nails! Glamnetic offers an easy-to-use brush-on glue formula to ensure a quick and easy application.
The nails are quite trendy as they are typically coffin-shaped or almond-shaped in a variety of fun colors with nail art! They offer bundle purchases as well, where you can bundle multiple nail sets with the glue for a discounted price!
---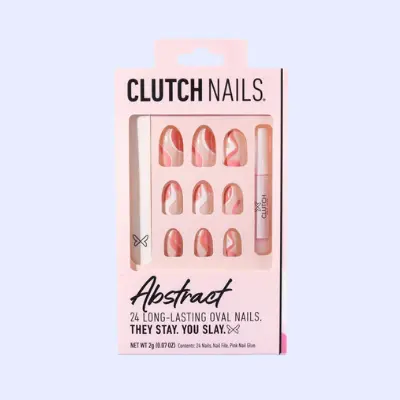 Here is another brand on our list offering reusable nails! Not only are they reusable, they are very reasonably priced and on-par with drugstore brands!
With every color you can imagine from neutral peach to iridescent blue, there's something for every taste! The nail experience is complete as each kit comes with a nail file and glue.
---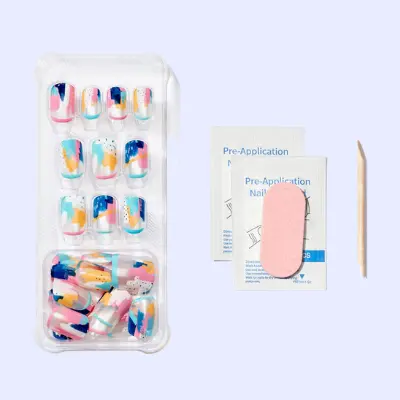 We know what you're thinking—PopSockets makes press-on nails? Yes, they do, and you can get them to match the PopSocket on your phone!
While offering a smaller selection of nails, they do offer specific patterns and colors that will match their PopSockets. If you're someone who always uses a PopSocket on your phone and likes to have a cohesive look, these are a great option for you!
---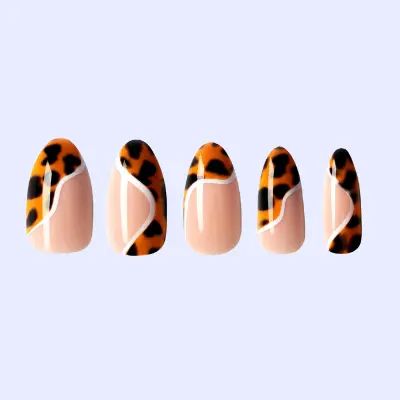 Facile is a French word that literally translates to "easy" in English. If you're looking for a quick and easy manicure, Facile's products absolutely live up to their namesake! These kits are packed with all the tools you could need – press-on nails, professional-grade glue, adhesive tabs (if you prefer them to the glue), a nail file, a nail buffer, a cuticle pusher, an alcohol wipe, and instructions.
Not only is the application process easy, but shopping is a breeze too! Their website is user-friendly and they offer a click-to-pay option through Apple pay!
---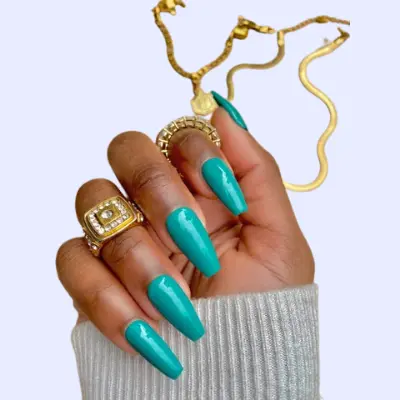 Here is a brand for the nail-lover who enjoys experimenting with more intricate designs and longer nails. Nearly all sets are coffin-shaped and extend well beyond short-medium length nails.
If you're after the perfect set of matte nails or if you're looking for that fresh-from-the-salon marbled look, Crowned and Polished has you covered! This is also a great brand to check out if you're looking for statement, special-occasion nails!
---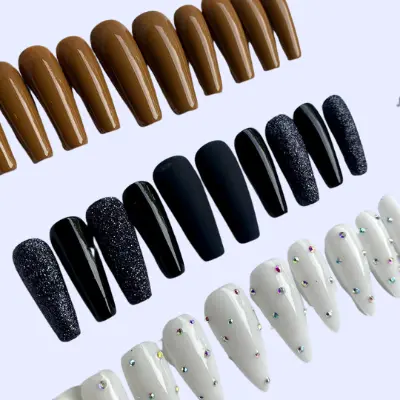 Here is another nail-connoisseur friendly brand. If you're looking for nails dipped in glitter or bejeweled with rhinestones, Kuticle Press-Ons has something for you!
Kuticle also offers famous logo and art finishes for their nails! So if you want to rock a designer label on your nails, they've got you covered!
---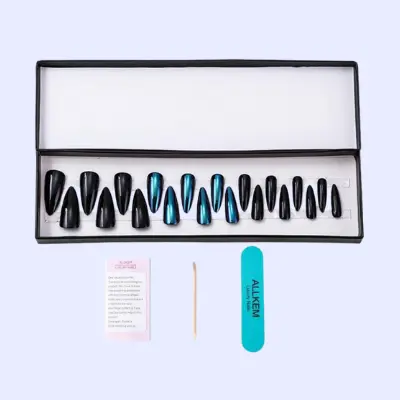 These nails are truly luxurious and available at an incredibly reasonable price! The length of these nails is fairly long and they are coffin and almond shaped.
They come in a variety of fun colors and patterns! If you're looking for something designer-inspired, a neutral set of French-Tip nails, or if you simply want some bright neons to illuminate your day, they have what you're after!
Bottom Line
With so many press-on nail brands to choose from, it can be intimidating to try to find the perfect set. But your perfect nails do exist and you can find them!
These best press-on nails offer sets for all tastes and preferences. As you click through our list to see which ones you prefer, we know you'll be able to find just what you're looking for!
UP NEXT: 9 Best Polygel Nail Kits for Salon-Level Nails