Wondering if Spanx is still worth the hype? Keep reading our in-depth Spanx reviews to find out!
We all have those days that our clothes just don't fit the way we'd like to. On these days, Shapewear such as Spanx are a great way to boost confidence and add a little definition to your curves! Since there are a lot of varying Spanx reviews, we decided to take matters into our own hands and review some of their top pieces.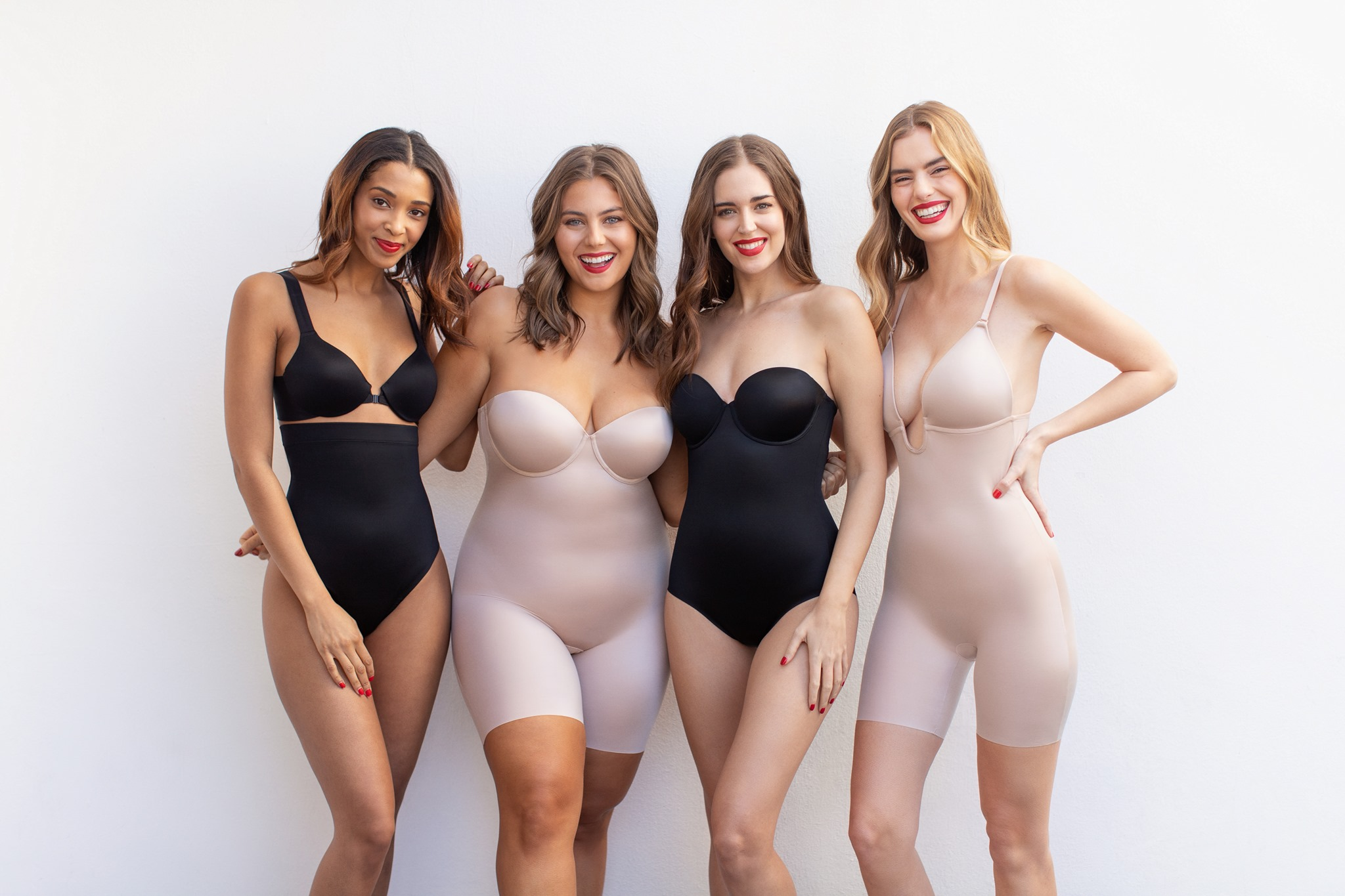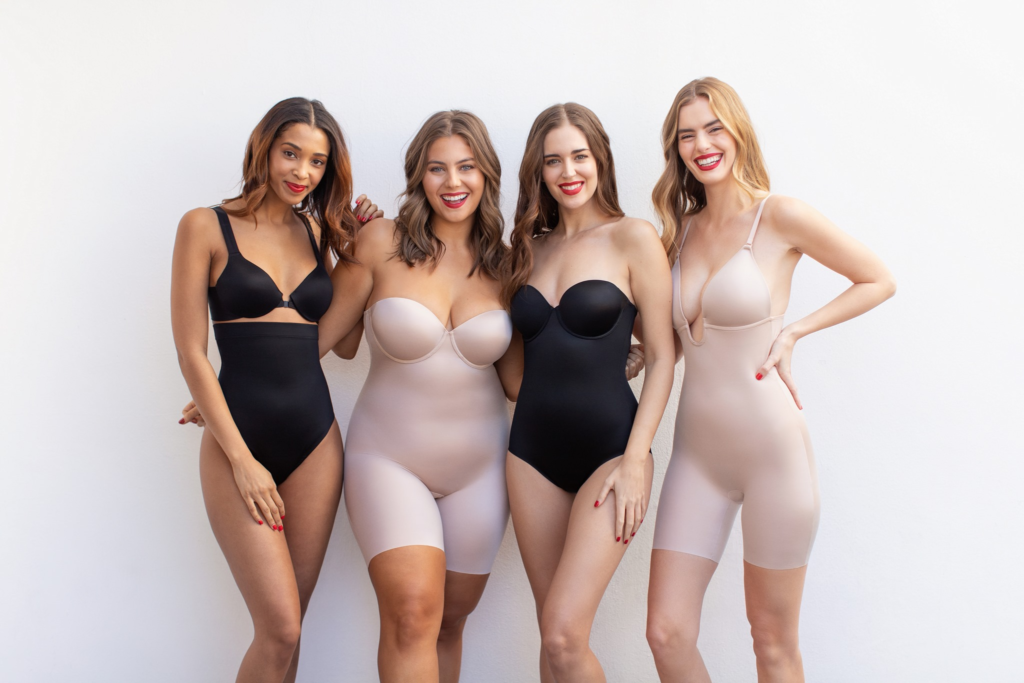 What is Spanx?
Spanx is one of the most popular shapewear brands around. It was founded by Sara Blakely with just a pair of scissors, pantyhose, and a vision.
From here, she created something genius and wanted to share it with the world to help women feel comfortable and confident. Spanx later grew into selling bras, leggings, underwear, activewear, and so much more.
RELATED: 8 Best Shapewear for Lower Belly Pooch
Spanx Overview
Cost can vary from product to product, but here are some averages for their top products. Of course, prices do vary per item, so it is best to look into the shop yourself for an accurate estimate of their items.
Now, Spanx is known for many things – they have quite a few top-rated products that people can't get enough of. We're going to share a few customer favorites!
My Spanx Reviews
My first order didn't consist of too many products since I had never tried the brand before. Having heard so many amazing Spanx reviews about their leather leggings, though, I had to try them out. I also purchased the OnCore Mid-Thigh Short and a pair of underwear.
Overall: ★★★★ 4 stars
Overall, Spanx is a great brand to find garments for light shaping for everyday wear. Their pieces are comfortable and great quality. However, they are other shapewear brands out there that do a much better job at shaping, if that's what you're looking for.
Comfortability: ★★★★ 4 stars
Spanx can definitely be considered comfortable! As uncomfortable as the faux leather leggings looked, they fit like a glove and were just as comfy as a regular pair of leggings.
The two shapewear pieces I tried were also very comfortable–I wore them for 8+ hours and completely forgot they were there.
Shaping: ★★★ 3 stars
While their shapewear definitely does some enhancing, I have tried brands that do much better (such as Honeylove). That said, Spanx are great for an everyday shapewear that you don't want to think about all day!
Even the leather leggings do a great job at enhancing my curves. And they make my booty look amazing!
Quality: ★★★★ 4 stars
Although I've only had these for a couple of months, I can tell the quality is good. The fabric is thick and well-made. I've also worn them quite a few times and they still look brand new after 10+ washes.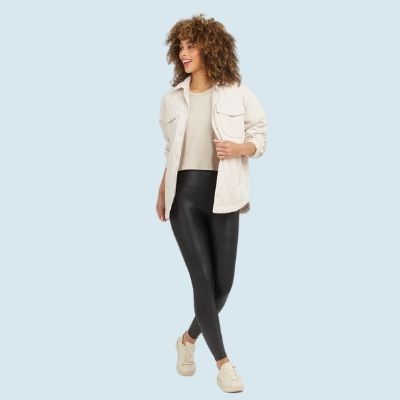 $98
These sexy faux leather leggings are one of Spanx's bestsellers, and there's definitely a reason. They provide an edgy look while hugging your curves like there's no tomorrow!
They also feature a hidden shaping feature to give you all the lift, flattening, and curve enhancing you could want while keeping in on the DL.
They're a little spendy at $98, but they're great quality and are worth every penny.
---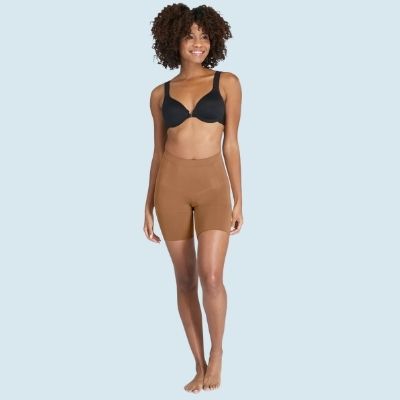 $64
Available in 5 different shades, these lightweight sculpting shorts are the perfect addition to your outfit.
They feature a flat-tummy effect, with a comfortable fit for natural-looking slimming without having to squeeze into. These shorts are hot and are available on Spanx for only $64. 
---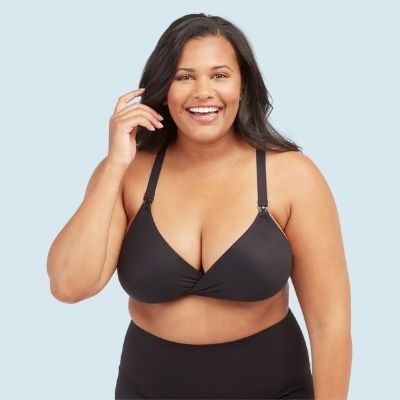 $48–$68
Available in a few different shades and styles, this customizable bra works to add support, comfort, and freedom.
It has been voted one of the top bras for its custom features and cloud-like softness! Price varies depending on if you want unlined or full coverage.
What Other Customers Are Saying
Since I'm only one person, you'll want to know what other customers have to say, right? After searching through hundreds of Spanx reviews online from sites like Reddit, here are the main points of feedback about Spanx:
Good quality
Holds shape after washing
Comfortable
Good for everyday wear
Customer service can be hard to get in touch with
Spanx vs. Other Shapewear Brands
Although Spanx is one of the most popular brands, there are a few others that are worth comparing to when it comes to shapewear. For example, Skims and Honeylove are two other high-end brands that compete with Spanx. What's the difference?
Here are some key features about each brand:
Not many options (only a few pieces of shapewear)
Their small selection is thoughtful and high-quality
Excellent shaping
Free shipping on all orders
In our experience, Honeylove offers better shaping, but isn't as comfy
Check out our review for more details
Variety of product choices
More comfortable, but less shaping compared to Honeylove
Check out our review for more details
In my opinion, it's my least favorite out of all 3 brands
Largest variety of items, including clothing
Free shipping on orders over $75
More comfortable, but less shaping compared to Honeylove
Return Policy
According to their policy, Spanx accepts returns within 90 days of purchase and a refund will be returned to your original method of payment. Return shipping is free for those in the US, but those shipping internationally must cover the return shipping fees.
Overall: Is Spanx Worth It?
This depends on what you're looking for as well as your body. Having experienced most of their top competitors, I wouldn't recommend Spanx if you're searching for the best possible shaping. I'd recommend checking out Honeylove as an alternative.
But, if you're looking for decent shaping and super comfortable pieces, Spanx is definitely worth trying out! I'd 100% recommend their faux leather leggings because those bad boys are incredible.
Spanx Alternatives
UP NEXT: Shapermint vs. Spanx – Which Shapewear Brand is Best?