Having searched high and low for the perfect shapewear, I recently stumbled across Honeylove and decided to try it out after reading raving reviews. I'll be sharing all about my experience with this brand today – what it is, if they're worth the price, what other Honeylove reviews have to say, sizing, and more. Let's get started!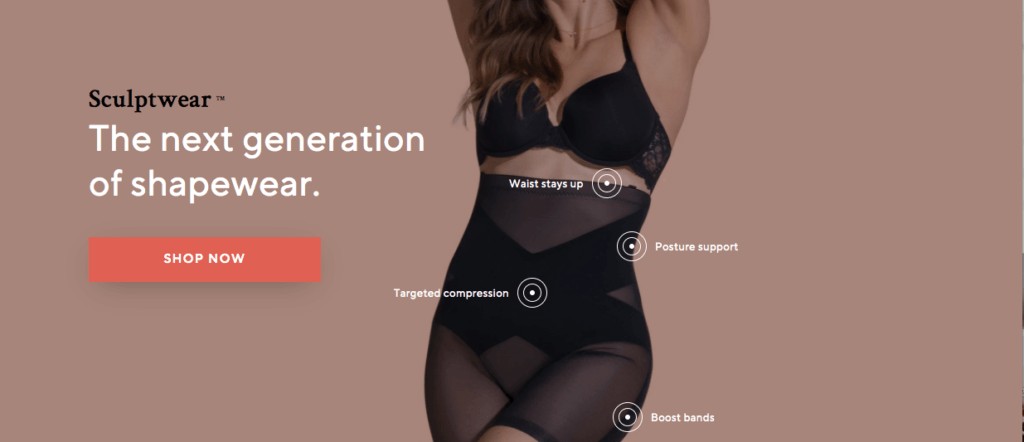 What is Honeylove?
Honeylove is a brand of innovative sculptwear designed by women for women (founded by world-renown music producer Betsie Larkin).
She tried a variety of shapewear for years to no avail, thus Honeylove was born. They aim to create quality underclothing that is comfortable, breathable, and moveable.
Honeylove Products
Honeylove features a variety of products that are smoothing, toning, thinning, and comfortable.
Their products are top-quality with targeted compression, posture support, and even boost bands to help you create the smoothest and sexiest shape possible.
My Experience With HoneyLove
I ordered the SuperPower Thong as well as the SuperPower Shorts. I chose their smallest recommended size in order to get the most smoothing and enhancing fit. To share a bit about my body, I'm 5"4 and around 135 pounds.
Material – Unlike most other shapewear I've tried, Honeylove feels thick and strong. The sides of the waist had boning to prevent rolling. Even with this material, it wasn't uncomfortable to wear after hours.
Sizing and Comfort – The size fit great, but both products were definitely a bit constraining because I picked their lowest recommended size.
That said, it wasn't terrible and I got used to it after a bit. It definitely made my body look incredible! I was most shocked by the fact that both pieces didn't roll at all.
I've never been able to find a shapewear that doesn't roll down even a little bit, but I wore these both for hours and never experienced a single roll.
I wore the thong with a dress I love but I never wear because it's fairly thin and always seems to show pantylines, and there were no lines!
A few Honeylove Shapewear reviews complained about the boning being uncomfortable after hours, but I didn't notice this. I wore mine for about five hours tops, so I will try to wear it longer one of these days to see if it starts to happen.
Shaping – The shorts made my booty look lifted, smoothed my stomach, enhanced my waist, and slimmed my thighs. The thong just enhanced my waist and smoothed my stomach, but it's perfect to wear with dresses.
Price – The price is a bit scary, but I definitely think it's worth it after trying the products out. They were higher quality than others I've tried before (even shapewear I've spent $50 on), and of course the overall shaping and no roll effects were fantastic.
Any downsides? The only downfall I experienced was that they're a bit hard to get off when you have to use the restroom (more so than other brands due to the boning).
What Are Honeylove Average Prices?
When it comes to Honeylove prices, you can expect to pay anywhere from $80 – $95 per piece on average (without tax). I listed the prices for each product in more detail above.
While this may be on the higher end of most people's budgets, they're built to last forever and are great quality. They may just be worth the purchase if you've been having trouble finding that perfect shapewear. Plus, since they offer free returns within 60 days, there isn't much risk involved when ordering from them.
Plus, they offer Affirm, which lets you split your purchase into 3 interest-free payments rather than paying the entire chunk at once.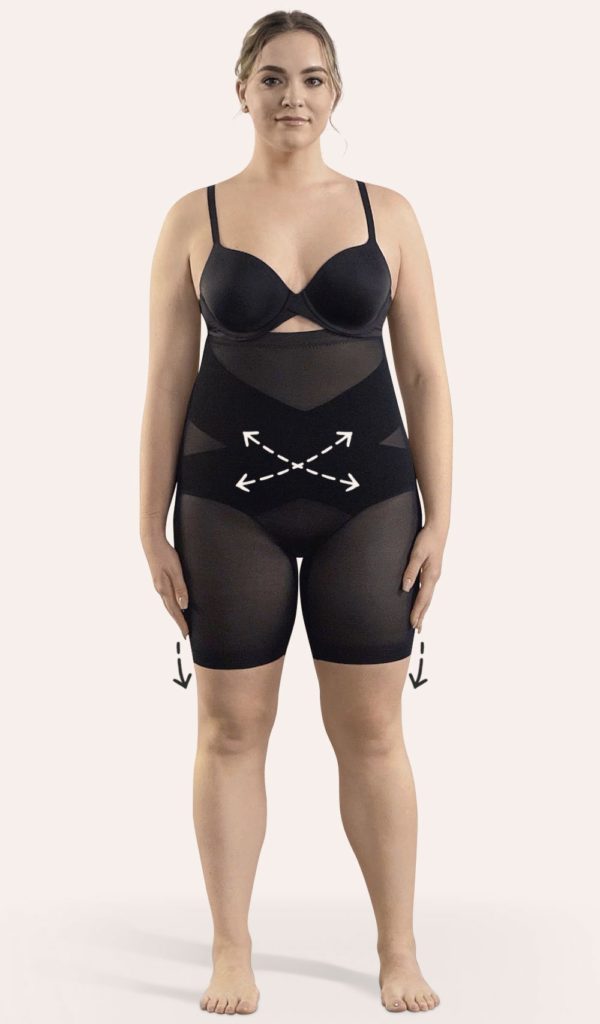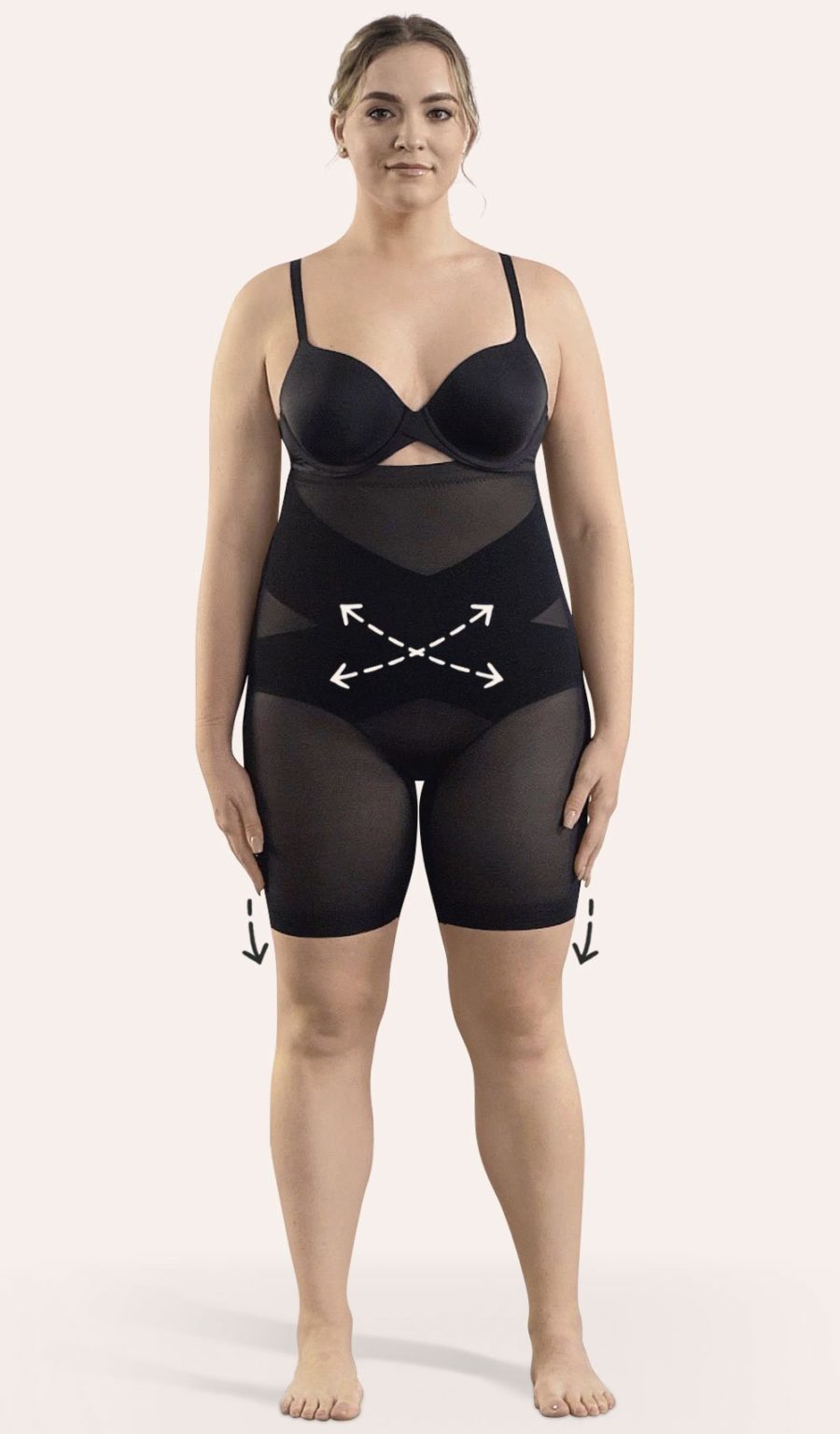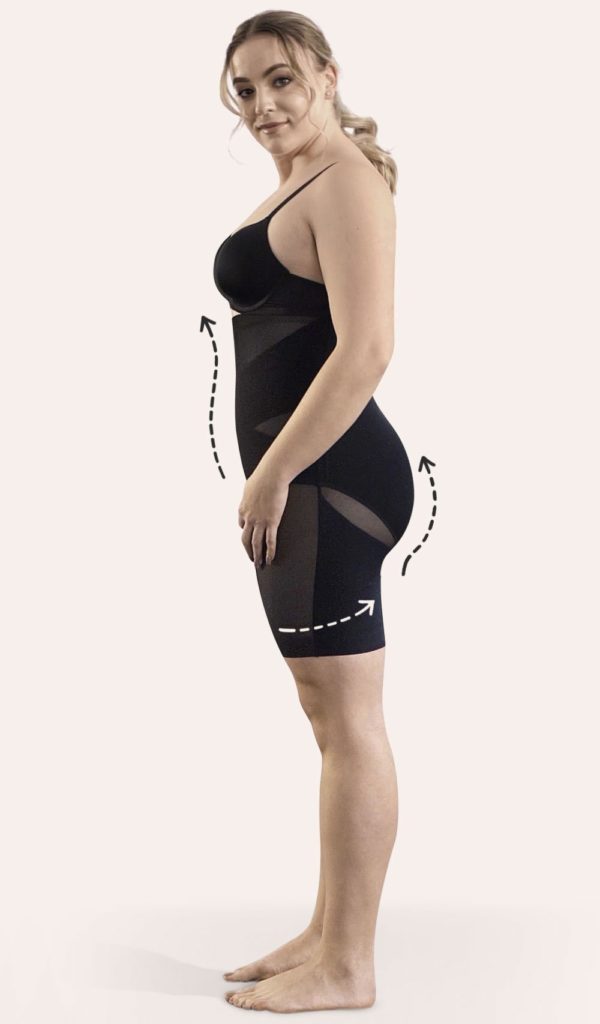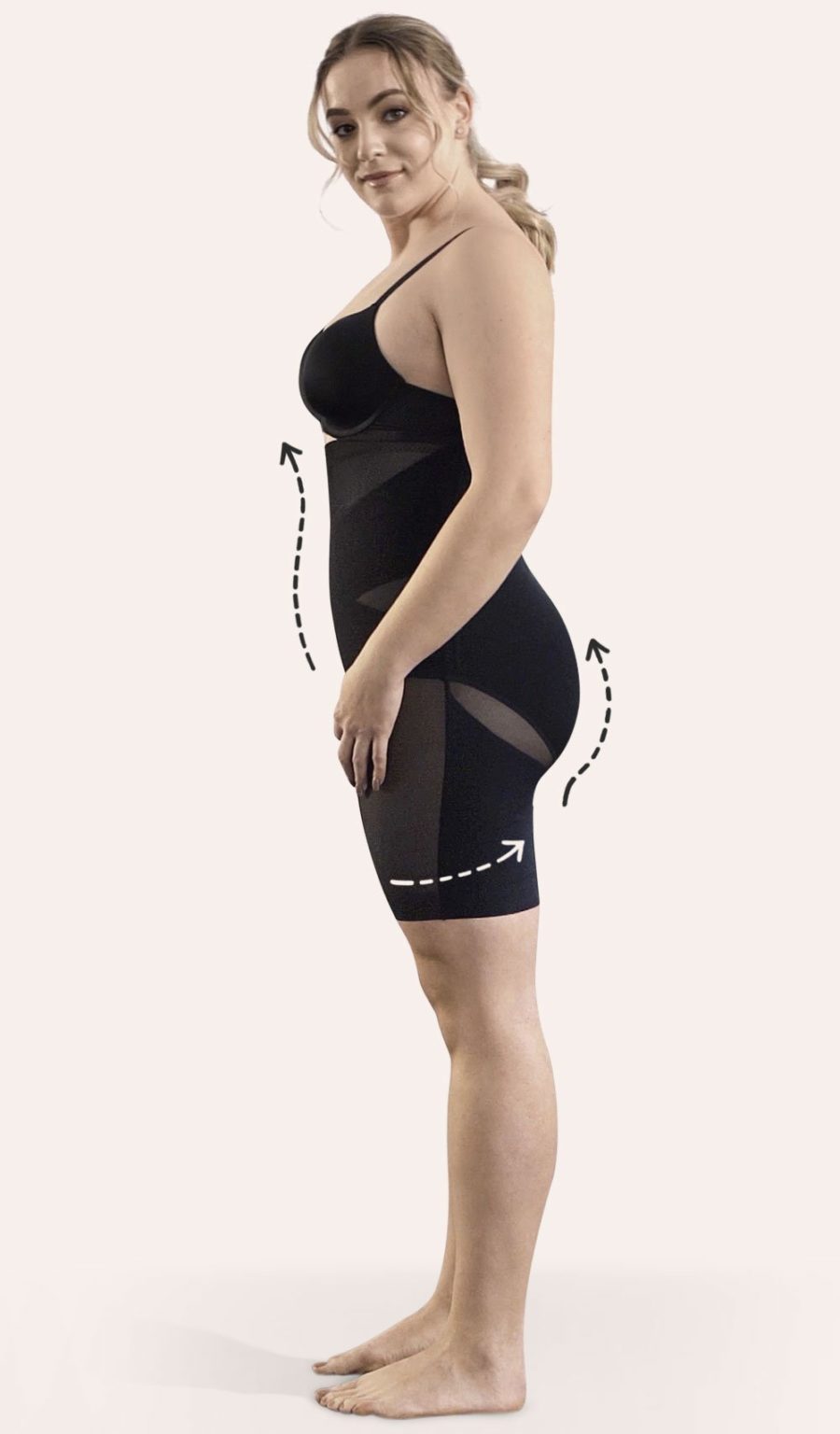 Honeylove Sizing
When it comes to Honeylove's sizing, they actually go out of their way to work with you to find the perfect size instead of just showing you a chart.
You go through a mini questionnaire on their website to determine the proper size based on what you wear currently, if you've used shapewear before, and the tightness you're looking for.
You will be asked to provide your dress size, jean size, and height in order to get the most accurate fit possible. They will then give you 3 sizing options (one will be for the perfect fit, one is built for breathability, and the final is a bit loose to help you achieve the comfort you desire).


Return Policy
Honeylove is one of the more flexible brands on the market when it comes to returns and exchanges. They guarantee that if you are not satisfied with your purchase for any reason, you can return it to them within 60 days for a full refund.
However, Honeylove will only accept returns and exchanges if your item is unworn (you are encouraged to try your purchases on over underwear and bra). If you try to return an item that was obviously worn, you will not qualify for a refund. This is definitely understandable, so just make sure to try it on over your underwear!
Are There Any Discounts?
Believe it or not, Honeylove actually does not offer any coupon codes for their pieces. They believe that they are offering you the highest quality material at the best price possible, so coupons are unnecessary.
That said, they do have occasional discounts directly on their site, which is typically $3 – $5 off your purchase. You can also qualify for a $20 discount if you add an additional color to your cart before checkout. If you do this, you will also receive a free wash bag complimentary from Honeylove.
Lastly, they do also offer free shipping and returns for US purchases, which is always a great perk.
HoneyLove Reviews From Customers
And lastly, we wanted to do a quick feature of real people who left real reviews on Honeylove's products and their experience. Looking at Honeylove's website and reviews on Google, there was a balanced combination of good and bad reviews (an average of 3-star satisfaction rates). Here are a few we found below.
"Best sculpt-wear I've ever owned." – ArZuLuV A.
"I wish I had read the Honeylove reviews, this product is horrible." – Linda G.
"Mesh ripped the first time I put it on." – Alex B.
"When it was advertised that it doesn't roll down I figured it was a lie because they ALL roll down. But NOPE! IT DOESNT ROLL DOWN!!" – Melissa H.
Reviews are pretty much split down the middle, so it's best to try out the product yourself and make your own judgment on it. Shapewear is a tricky product, so it's hard to give a definite answer of whether it's good or bad as everyone will have different experiences with it.
Since they offer free returns, you won't have to stress in case you got the wrong size or it just doesn't work out for you.
Bottom Line – Is Honeylove Worth It?
Overall, I loved the sculptwear I ordered from HoneyLove, but some others have had different experiences. While they're not comfortable enough for me to want to wear daily, I don't think any shapewear is. They're still perfect for special occasions!
Since Honeylove shapewear reviews are all over the place, it can be difficult deciding if it's truly a top-performing sculptwear brand, or if you should hold out for something else. Honestly, you never know until you try, so we encourage you to give it a shot and see how it works for you. I'm grateful they offer free returns within 60 days, so there really is no harm with testing it out.
Give it a shot and let us know below if it's the sculptwear of your dreams, or if you're holding out for a bigger and better brand in the future.
Disclaimer: All products in this review were purchased with my own money.