There are numerous ways to style an outfit, and some come with nuances of a blend of style choices. Some occasions may require a sharp look, but they don't necessarily call for a tailored three-piece suit.
This is how the smart casual dress code found its place, as it's a way to look clean-cut with certain aspects going for a more relaxed look.
This style is a proper choice for a long list of occasions and social settings, and it can be utilized during any season of the year. Of course, personal taste matters, but there's a solid blueprint for what smart casual should look like.
This article offers a decent amount of information on the smart casual dress code and what it actually entails.
RELATED: Casual Dress Code 101: Style Guide
What Is Smart Casual Dress Code?
Providing a more relaxed shift from a professional business look, a smart casual dress code will make sure you look sharp from top to bottom without looking overly formal. There are many events or occasions that call for semi-formal clothing, and smart casual styles are your best bet in this scenario.
Small details that offer a more relaxed look include an untucked buttoned shirt, an open collar, rolled-up sleeves, khaki shorts, and many other options. This style choice is also much more adaptable as it's fitting for all-day wear, and it tends to be more comfortable than full business attire as well.
The ratio between relaxed and professional can be stretched quite a bit, as you can pair a blazer with the right pair of jeans or go with a more laid-back top but a sharp pair of bottoms for contrast. 
RELATED: The 20 Best Casual Shoes for Men To Buy Now
This style choice is becoming increasingly popular as it can be pretty popular, and it offers more style range for any season.
Standard professional wear can be restrictive to niche environments and social settings, but smart casual styles are acceptable for a wide range of scenarios that'll blend well with others around you.
When To Wear Smart Casual Attire?
It can be fairly easy to overdress for a particular setting accidentally, and smart casual attire is how you hit the sweet spot no matter the environment. For obvious reasons, smart casual attire is just fine for the work environment, but it's a great choice for any setting where you may need to present yourself.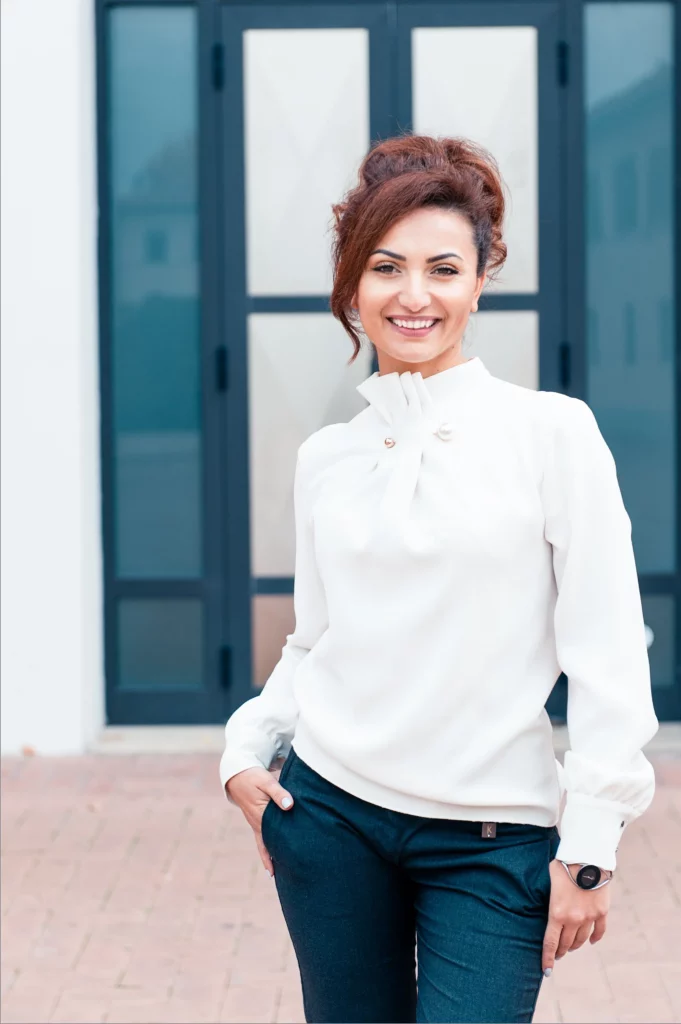 Whether you're meeting someone for the first time, networking, or even running errands, the smart casual dress code is an excellent style choice. This direction in style is usually somewhat neutral in the sense that graphic tees and brash designs aren't the ideal choices.
It doesn't matter if you go for darker or brighter colors in your ensemble; it's vital that it all meshes well together and doesn't look sloppy.
From the office to casual parties or running around town, smart casual attire is becoming the option of choice for many people. It's a stellar way to add mobility and comfort to the standard professional attire we're all used to.
Smart Casual Dress Code For Men
For the modern man, a smart casual look is an excellent choice, but it comes with a few essentials that should be considered to get it right. Blazers are without a doubt a go-to choice for the smart casual dress code as it gives you more range than the normal suit and tie situation.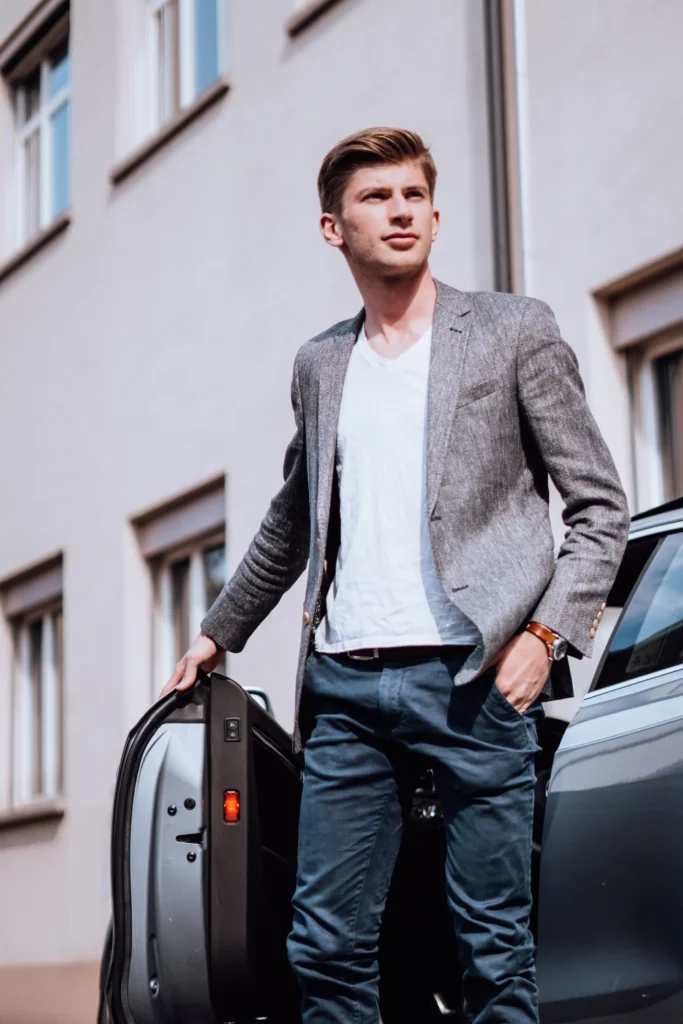 You can opt to use a single button or let the blazer hang open with a casual top underneath, such as a thing sweater neutral long sleeve t-shirt. One of the most casual elements of this look is the way that your choice of jeans can steal the show.
When it comes to the shoes, it's vital you're meticulous about your choice as there's a fine line between smart casual and overly relaxed. Nevertheless, you can go with low-profile sneakers that boast a solid colorway or casual dress shoes that range from laceless boots to low-top suede shoes with a pointed toe for a sharp yet soft look.
Smart Casual Dress Code For Women
The smart casual dress code can be exercised by men and women alike, and both have a long list of style options to choose from. With the many changes in professional and social settings over the years, women have more flexibility than ever with what they wear in and out of the office.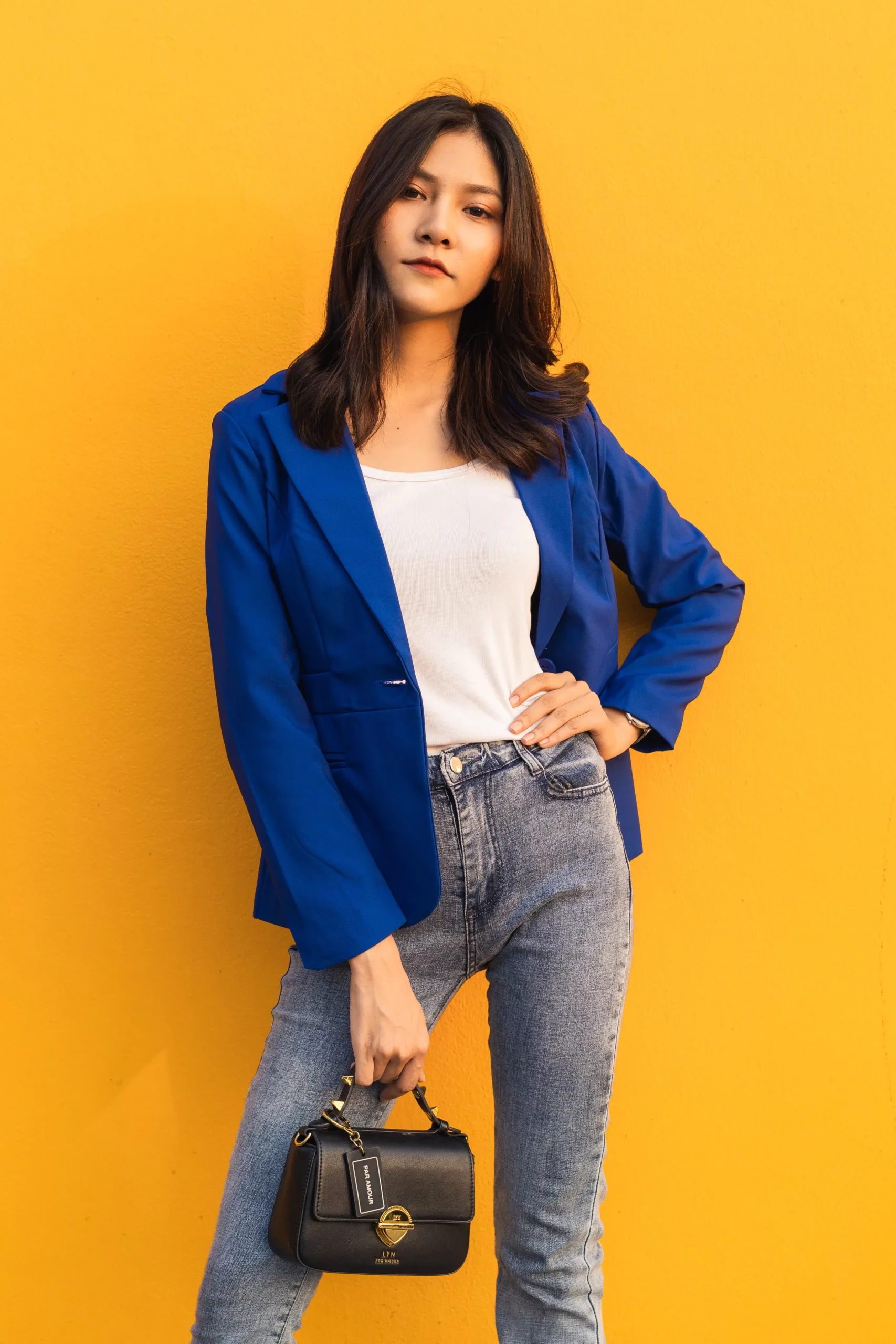 If you're going out to dinner, ladies are in luck as the smart casual dress comes with many various looks. You can go for faux leather pants or a dark pair of form-fitting jeans and pair them with a long solid-colored coat, so you're prepared for the changing weather throughout the evening.
Even with this relaxed take on professional style, heels never hurt, but they aren't your only choice as flats are equally adaptable.
If you expect to have a day out with multiple stops, you can choose a chic, stylish top and pair it with more professional bottoms such as dress pants or a sharp-looking skirt.
FAQs
Are jeans okay for smart casual dress code?
Most definitely, a stylish pair of form-fitting, dark jeans can go a long way with the right blazer and pair of shoes. You don't want to go with exotic cuts or designs with your jeans, but the right pair can quickly become a statement piece among other professional-looking garments.
Does smart casual include sneakers?
Although it may not always be the first choice, sneakers can be an excellent addition to smart-casual dress wear, but it's relatively limited to the type of sneakers that are passable. They offer a less formal look, but it's best to stick to neutral colorways and minimal variation in design, as you don't want them to distract from the rest of your ensemble.
What's the difference between casual and smart casual?
In short, casual wear is proper etiquette for informal occasions, whereas a smart casual dress code is a blend of both worlds that can be applied to formal and informal events. There are actually some particular differences between the two styles, and all it takes is a few minor changes in your outfit for it to deliver an entirely different impression. 
In Conclusion
If you tend to stay on the move and fill your day with multiple plans that take you from one setting to the next, it's best to have an outfit that can work across the board. Although some occasions require a specific dress code, smart casual styles offer some of the most adaptability on an everyday basis.
This article laid out everything you need to know about the smart casual dress code and how to apply it to your own wardrobe.
UP NEXT: Black Tie Dress Code 101: Ultimate Style Guide & Tips