When it comes to a casual dress code, just how casual is casual? Here, we list the dos and don'ts of this style term.
The word "casual" can throw you off when figuring out what to wear for your business meeting or work dinner. But don't let this word trick you. There are still plenty of outfits excluded from this dress code.
Find out what to wear and what not to wear with our comprehensive style guide to decoding casual dress code.
What is Considered a Casual Event?
The workplace is an excellent example of where we often see casual attire, but sometimes people opt for a casual dress code for events like weddings and dinner parties.
This can mean a few different things, but the main point is, no workout clothes! Streetwear is a no-go zone, and don't go over the top with your look either. Casual dress is always a happy medium.
RELATED: What is Black Tie Dress Code?
Casual Dress Code: What to Wear
Smart Casual Dress Code
With more Zoom meetings than in-person meetings and a general shift in fashion after the pandemic, a smart casual dress code is most commonly in effect for work. But what does this mean?
Think comfortable and fashionable. The best way to pull off this look is to pair items that mix between casual and formal wear, like blouses or button-downs with dark wash jeans. A colorful blouse with a fitted blazer and black pants is perfect. Jumpsuits are also welcome. This one from ASOS is a great option for a smart casual look. Be sure to avoid T-shirts with graphics or brands and ripped jeans or shorts.
Smart casual gives you more freedom to show off your colorful and flowy tops and fashion-forward style. However, it also allows for a less conservative style where you can get away with Lulus Blythe Rust Brown Short Sleeve Button-Up Top.
Sundresses and patterned skirts are also good options, especially for weddings, as long as they are appropriate, like this one from Banana Republic. The key is to look relaxed and professional with little effort. Throw in comfortable shoes like these Zoe suede d'Orsay flats from J.Crew. Loafers, ankle boots, wedges, or low-to-mid heels are also good choices. Avoid wearing high heels as they look a bit too formal, and running shoes or sneakers are too casual for this attire.
---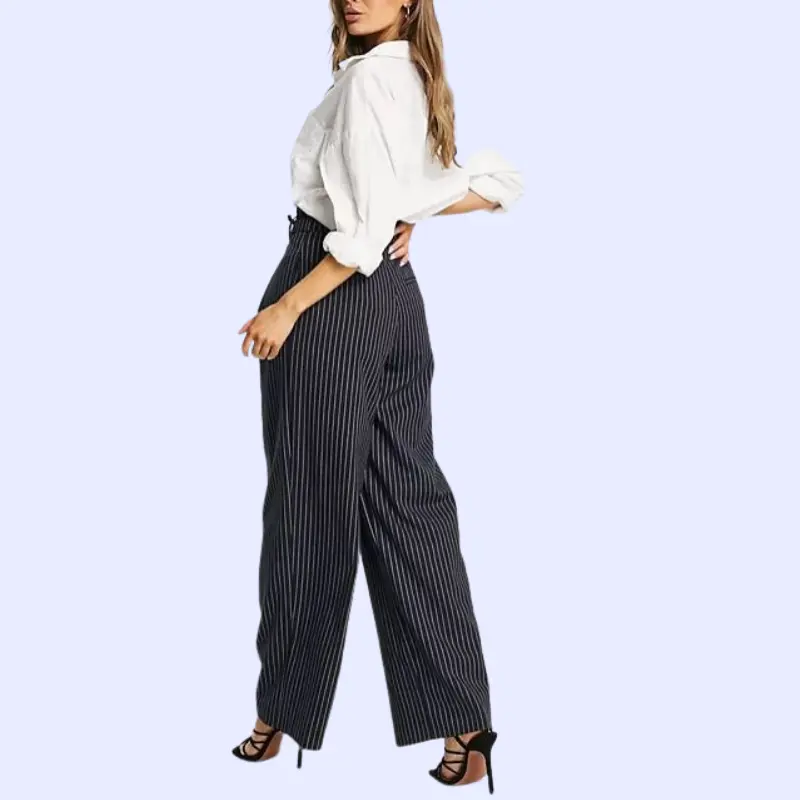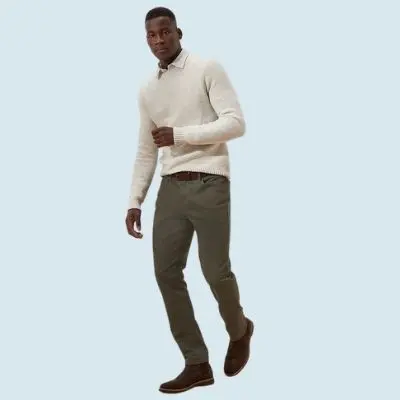 Business Casual Dress Code
Business casual is more formal than smart casual but is still common in some workplaces. This is where you pull out your pinstripe pants or matching pantsuit and where jeans might be a bit too casual.
Colored shirts and blouses are acceptable, but avoid anything low cut. Slacks and khakis are a good choice, and dress pants or pencil skirts.
Dresses are also acceptable at knee length. Try this Draped Mock Neck Midi Sheath Dress from Express. Don't forget to pair it with accessories and wear closed-toed shoes.
Bottom Line
Casual is the new formal. Over the years and especially now, people are dressing more and more casually for work, meeting friends, and even going out.
Sometimes, knowing what's too casual can be tricky, but you should blend right in if you steer clear of ripped jeans, cut-off shorts, revealing clothing, flip flops, and athleisure.
We suggest sticking with blouses and jeans or a sweater and dress pants. Remember to mix more formal and casual items to get the best outfit choice.
UP NEXT: 23 Minimalist Clothing Brands To Minimize Morning Stress