Curious about this shapewear brand? Keep reading for my honest Shapermint reviews and whether or not they're worth it!
A little help in recognizing our beauty is never bad, and that's where confidence-boosting brands like Shapermint come along. I often think to myself "My clothes would look so much better if I could cover my cellulite or get rid of this belly fat" and when I discovered shapewear, I no longer had to have these thoughts.
Having tried a variety of brands (including the higher-end Honeylove – see my review), I figured Shapermint would be a great brand for me to explore. Although I do like Honeylove products better because they are more effective and higher quality, Shapermint has some lower price options for those who can't afford to spend $60+ on a piece of shapewear.
Before I dive deeper into my Shapermint reviews, I will say that if you are willing to spend a little more for better quality pieces that will last, I would recommend investing in Honeylove instead.
Our Recommended Alternative: Honeylove Shapewear
Is Shapermint Legit?
Shapermint is 100% legit, with thousands of reviews to back them up. I recently tried them and received everything I ordered in a timely manner (and I shared more about my experience below). 
Best Shapermint Alternative: Honeylove
Shapermint Reviews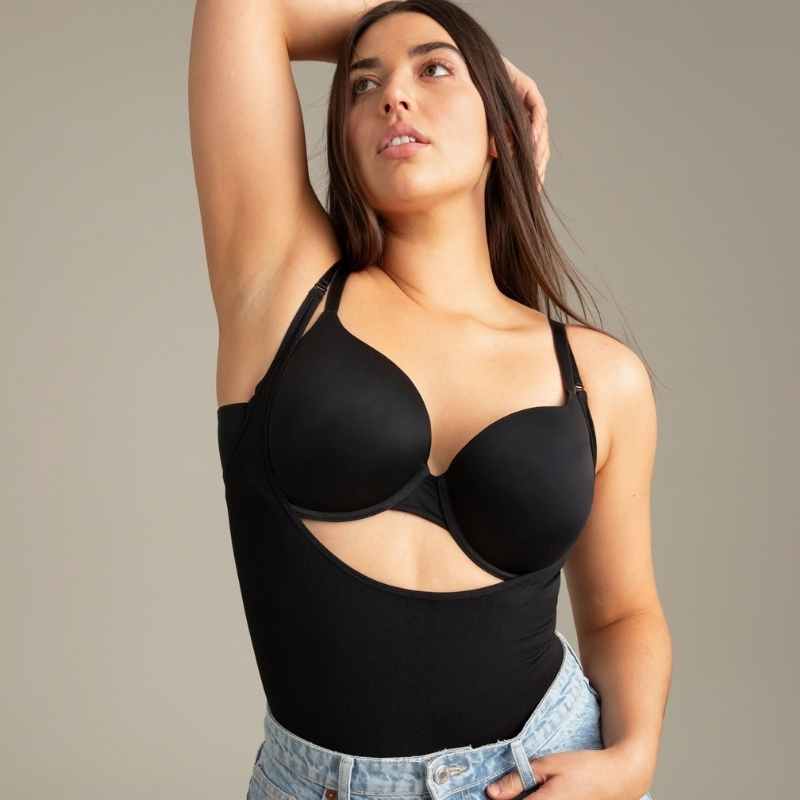 Overall: ★★★★ 4 Stars – Overall, I've had nothing but great experiences shopping with them and, looking online for what others say, I rarely found a bad review.
Shipping: ★★★★ 4 Stars – I personally had no issues with shipping speeds, but other reviews mentioned longer than suggested shipping speeds, so I gave them a 4-star rating to make sure we are in line with what others think as well.
Selection: ★★★★★ 5 Stars – When it comes to their products, Shapermint has a wide variety of styles to help you feel confident in all aspects of your body.
Quality: ★★★★ 4 stars – Since Shapermint hosts a variety of brands, it's hard to give an overall Shapermint review as far as product quality goes. But, as a whole, the company is great! I received my products in less than a week upon ordering and the return process was very easy when I received items I wasn't a fan of. 
As far as the shapewear pieces themselves, quality varied from brand to brand. My favorite thing I ordered was the Empetua All Day Everyday Thong. I got it on sale for right around $15, so it was a great deal, plus the quality surprised me. It's perfect for wearing under dresses and really enhances my torso without suffocating! It doesn't give perfect results, but it does make a difference.
Worth Trying? Yes – SHOP DEALS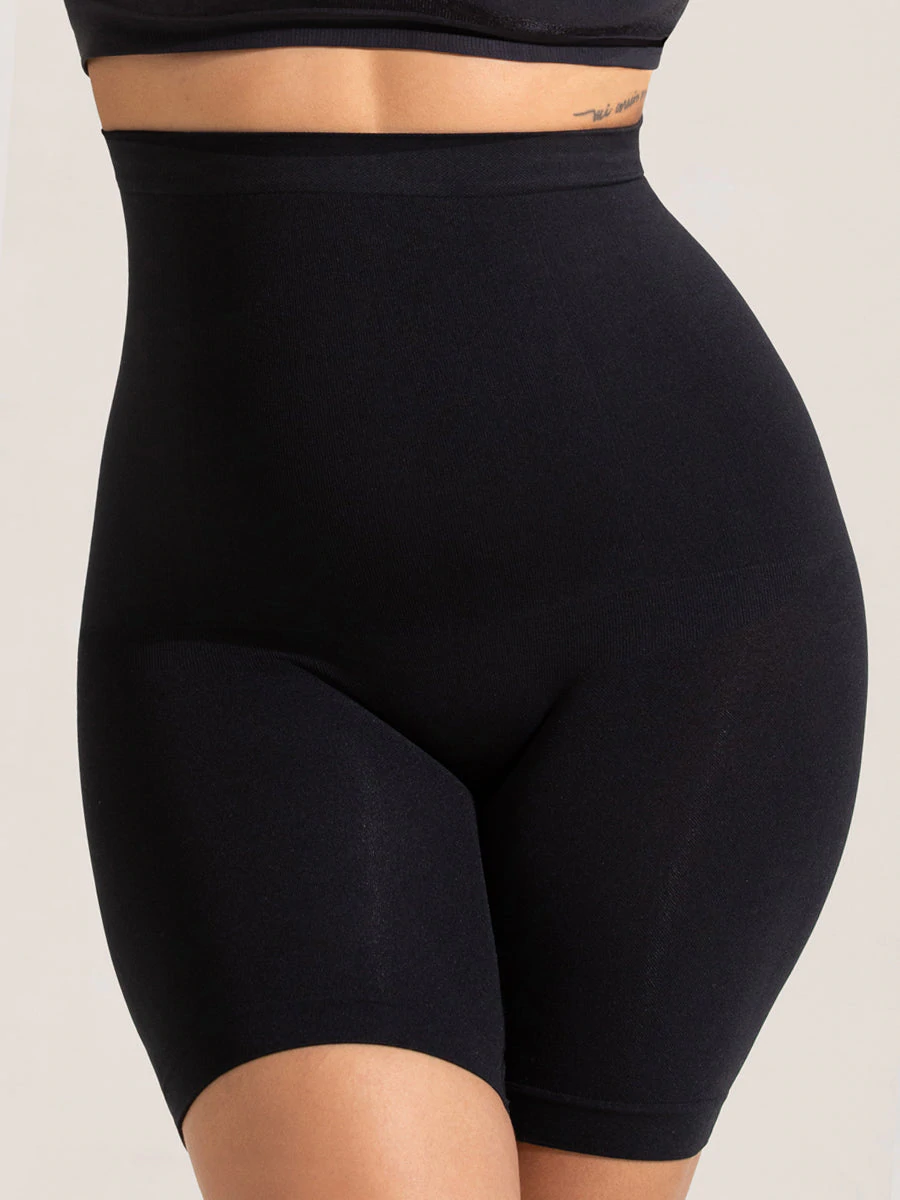 ★★★★ 4.6 Stars (10,780 Reviews)
Price: $23.99
I absolutely loved these shaper shorts. They smoothed out any and all unwanted curves, fit amazing, were super comfortable, and (most importantly) it was affordable.
They hold their shape extremely well and don't become loose over time. If, for some reason, it gets stretched you can just wash them and dry them on high heat.
Higher Quality Alternative: Honeylove Super Power Short
---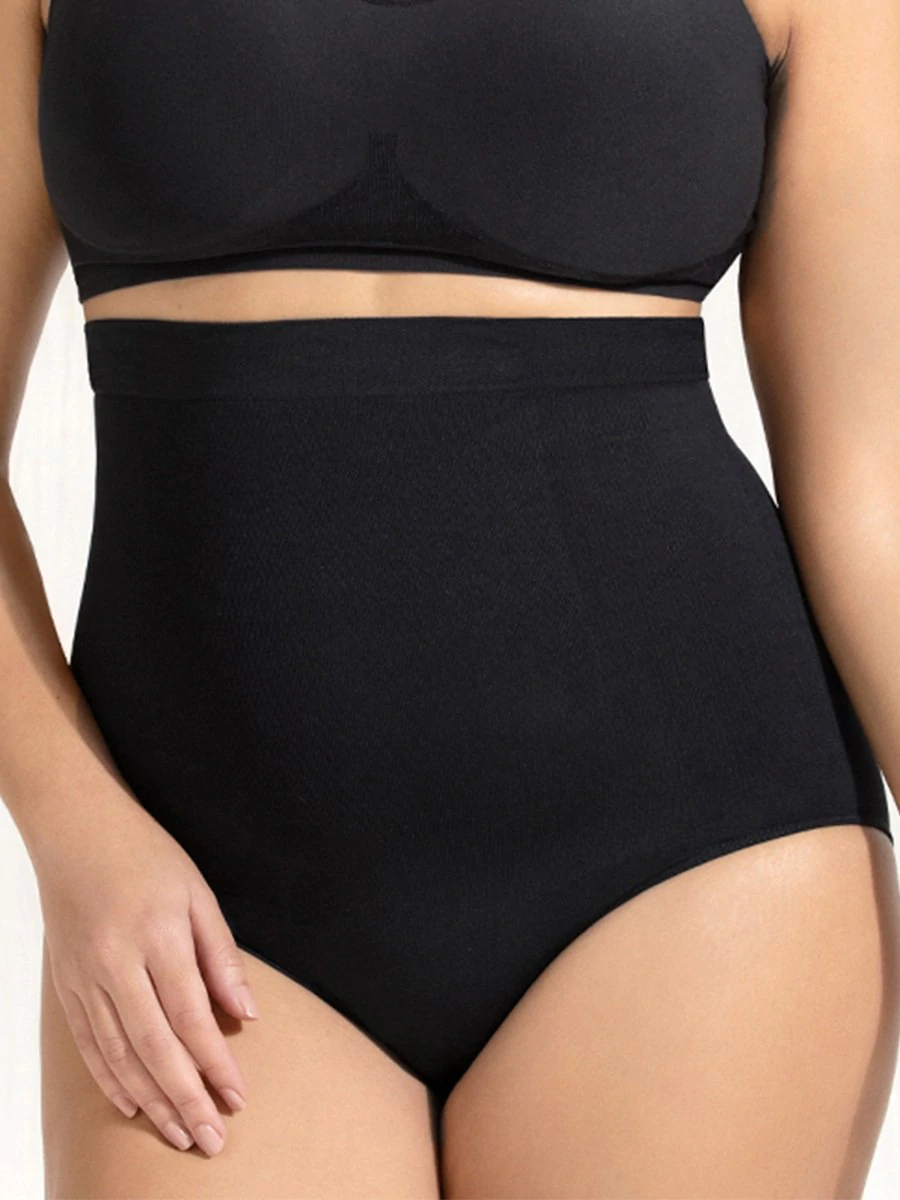 ★★★★ 4.6 Stars (12,260 Reviews)
Price: $21.99
I'm not the only one that loves this product, it has over 12,000 reviews (most of them being 5 stars)!
Total confidence booster! They aren't suffocating, but provide a decent amount of hold to your mid-section. If you got a little belly fat you're looking to smooth over, this is a perfect product for you.
Note: I would recommend following their sizing guide for the best results (although their return policy is excellent if you do get the wrong size).
Higher Quality Alternative: Honeylove Silhouette Brief
---
Shapermint Bra Reviews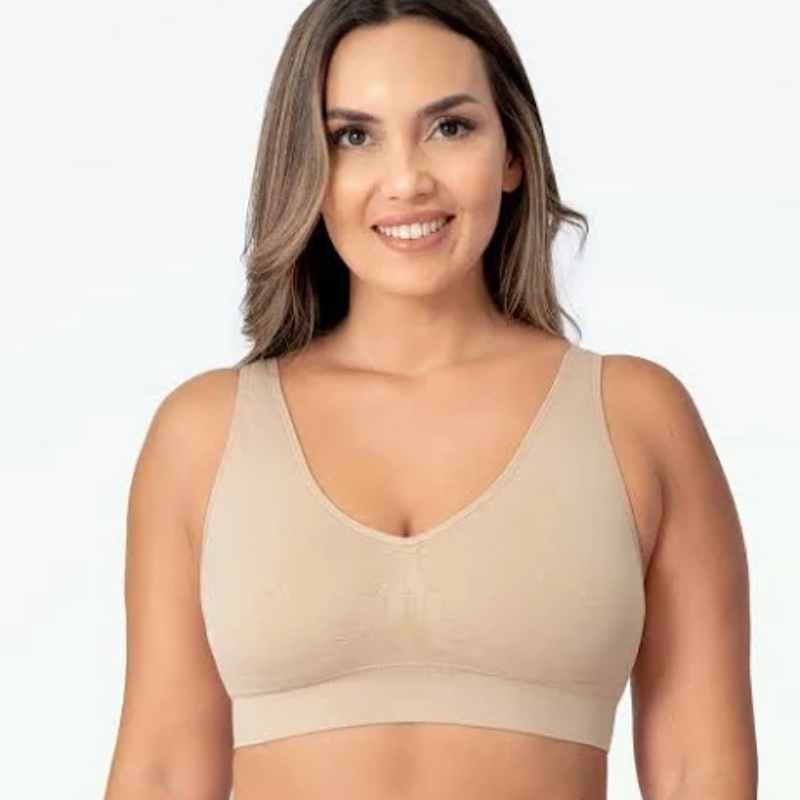 ★★★★ 4.5 Stars (5,973 Reviews)
Price: $29.99
I tried Shapermint's top-selling bra and it's become one of my favorites.
It has great support and can be worn the entire day without getting uncomfortable. Generally, I'm not a huge fan of bras (other than maybe a sports bra once in a while when at the gym working out), but this wireless shaper bra is great for support and looks really good.
Higher Quality Alternative: Honeylove Silhouette Bra
---
Shapermint Reviews From Customers
And lastly, we wanted to conclude with a section about other Shapewear reviews to give you an inside look at what other customers aside from myself experience. Of course, there are always good and bad reviews for every product, but the majority of reviews for Shapermint happen to be positive.
Here are the most common points of feedback we found when researching Shapermint reviews:
Quality is typically reflective of the price (not absolutely amazing, but pretty good)
But, quality can vary drastically depending on the brand/product you buy
Easy & fast shipping and returns
Lots of options within various price ranges
Is Shapermint Worth It?
In conclusion, whether Shapermint has won you over or not, above all else, remember, you are beautiful without any form of shapewear just the way you are. And if Shapermint or any other shapewear can help you to recognize that, then, in our opinion, it is always worth the investment.
Above all else, you deserve to feel like your best self at all times, so what are you waiting for, girl? Flaunt whatever it is that makes that confidence shine, and we know you'll be glowing like never before.
Top Shapermint Brands
Empetua – features the All Day Every Day High-waisted Shaper Shorts, the All Day Every Day High-Waisted Shaper Panties, the All Day Every Day High-waisted Boy Shorts, and more!
Curveez – includes their Incredibly Shaping Cami, High-waisted Shaping Leggings, Second Skin Thigh Slimmer, the Magic Waist Trimmer, and more!
Wacoal – includes their Inside Edit Open Bust Shaping Slip, Body Base Shorty Shorts, the High-waisted Thigh Shaper, and more!
Other brands you'll find on Shapermint include Miraclesuit, Tc, Bali, Squeem, Commando, and Maidenform. This offers you the ability to shop and compare a variety of shapewear brands with hundreds of unique products in one space to help you truly find the best product for you.  
Recently, Shapermint also started really marketing their own collections of shapewear, which are pretty affordable (typically under $20).
RELATED: The Best Shapewear For That Pesky Lower Belly Pooch
Average Prices
Depending on the brand and style you decide to go with, you can expect to pay anywhere from $20 – $50 on average at Shapermint (or even better if they're having a sale). Although, the higher-end brands, such as Wacoal, will have you paying around $80 – $100 on average.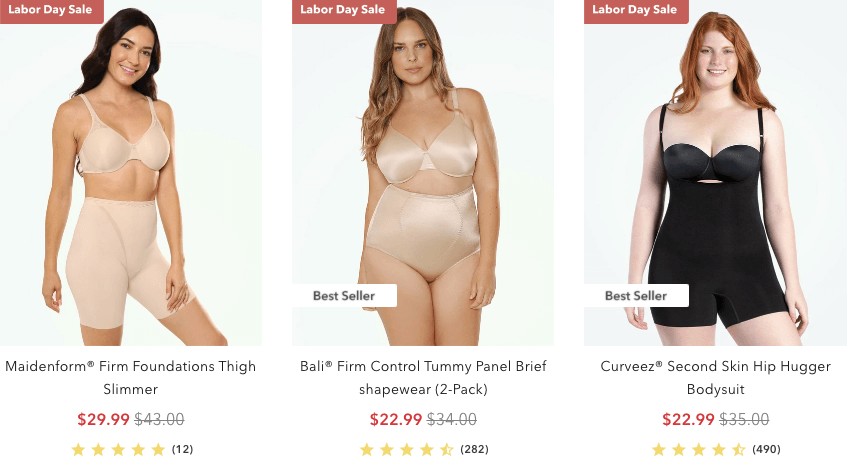 Shapermint Returns
Thankfully, the Shapermint return policy is one of the most flexible on the market. They are super friendly and understanding when products don't work out for you. 
Returns + Exchanges: Their policy states that you can flaunt your Shapermint products for up to 60 days and still return it if you aren't fully satisfied, which is pretty cool. You will have to pay around $5 yourself to mail it back if you want a full refund (but, they offer free exchanges if you want a different size, style, or color).
Cancellations: Shapermint asks you to contact them immediately to cancel your order. If your order has already begun processing, they encourage you to try the product out first and send it back to them if you are not fully satisfied. After this, they will send you a free replacement of your choice with shipping and handling covered.
Shapermint Coupons, Deals, and Discounts
Shapermint offers exceptional discounts year-round (they even have an entire page dedicated to their current coupons and deals). A perk that is available at all times on their official website is free shipping off purchases $50 or more. On top of that, Shapermint also features a sales page where they are constantly discounting items and adding new pieces.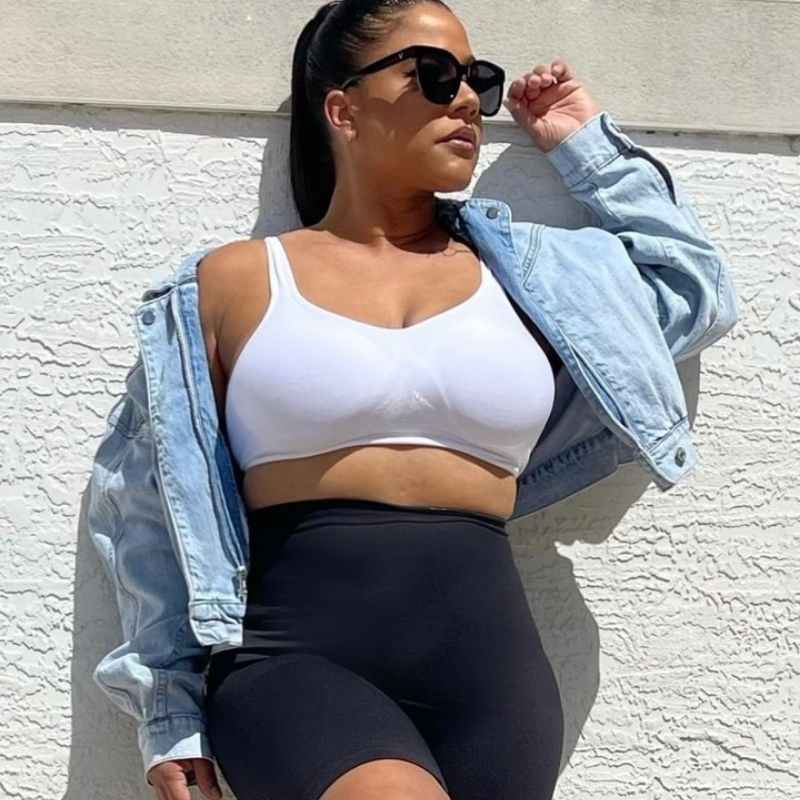 And of course, they run sales on holidays such as 4th of July, Black Friday and the holidays, so sign up for alerts to get notified early! They are currently running a Labor Day Sale, which is for 70% off of hundreds of different styles. You can also get 10% off your order with code, "10FORU".
What is Shapermint?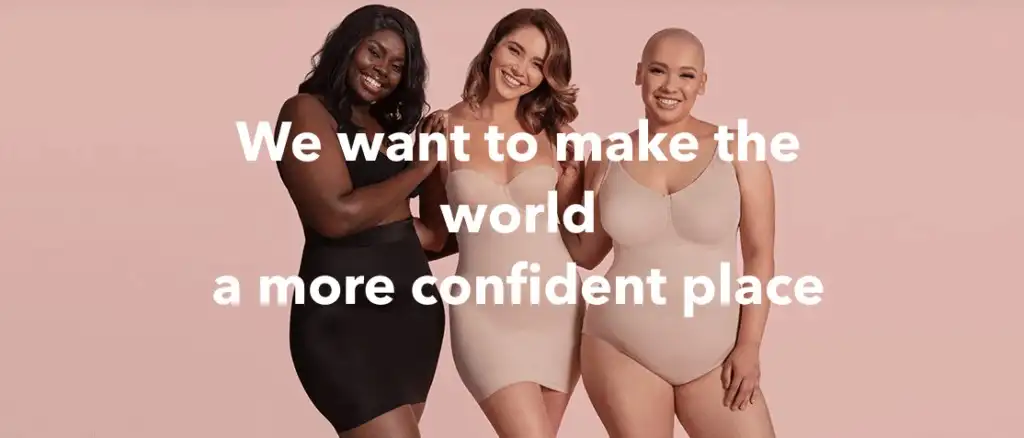 Before diving into our product reviews, let's start with the basics! What is Shapermint and why you should support this brand?

Shapermint is a marketplace that sells various brands of women's underclothing and shapewear that is designed to provide more accentuated curves alongside a slimmer-looking appearance. They carry over 15 brands.

Shapermint is among one of the most affordable shapewear brands and carries sizes XS – 4X (we found their sizing chart to be extremely helpful when first purchasing).
"We want to shape a better world. At Shapermint, we're in the business of confidence. We want to see confident, empowered women live life to the fullest and celebrate their curves."
Shapermint Alternatives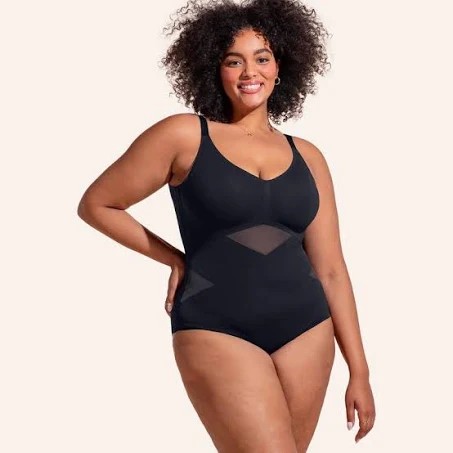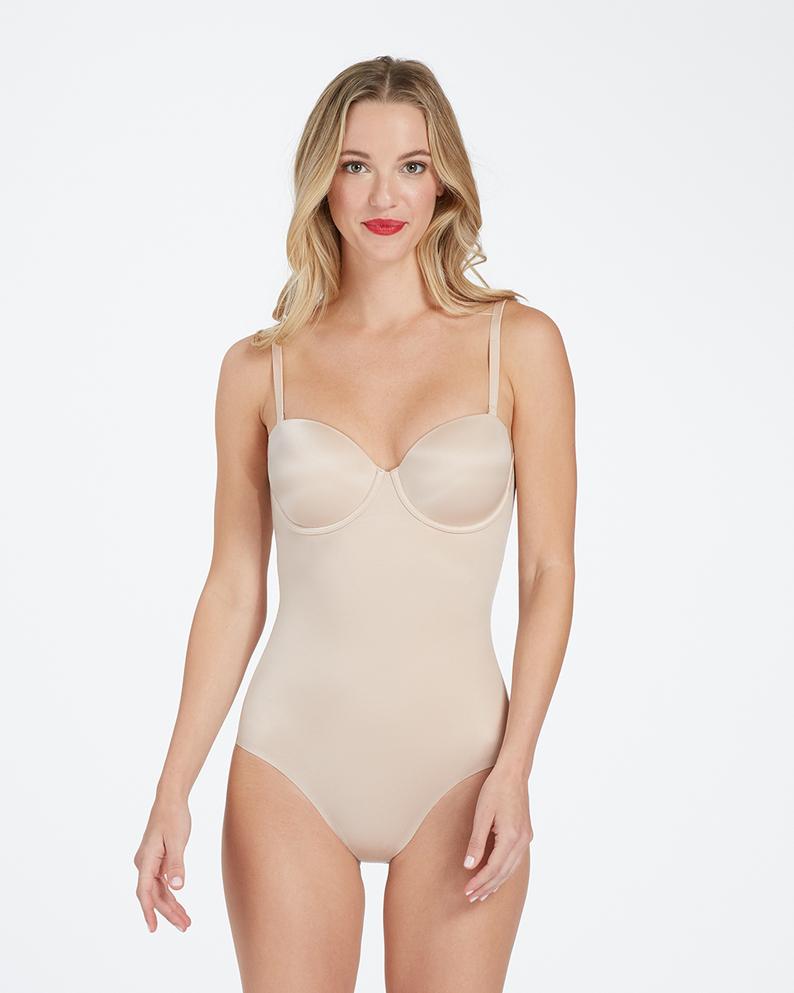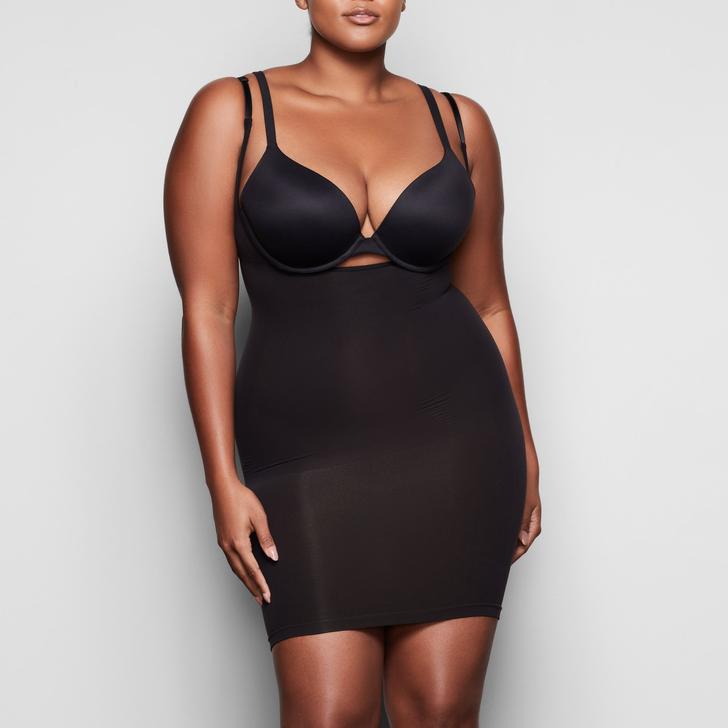 UP NEXT: Shapermint vs. Spanx – Which Shapewear Brand is Best?