Before you grab your tote and head to the beach, it's important to make sure your eyes are protected from harsh sun rays. We already have you covered with sunscreen, so let's take a look at sunglasses—Shady Rays, in particular.
A good pair of sunglasses should have 3 key features: good UV protection to keep your eyes safe, a strong build to handle anything you throw at them (or anything you throw them at), and a stylish look that makes you want to wear them out. We've already delved into Tomahawk Shades before and know they deserve a big thumbs up, but what about Shady Rays?
We've tried out this popular sunglasses brand and will be sharing our Shady Rays reviews below.
What is Shady Rays?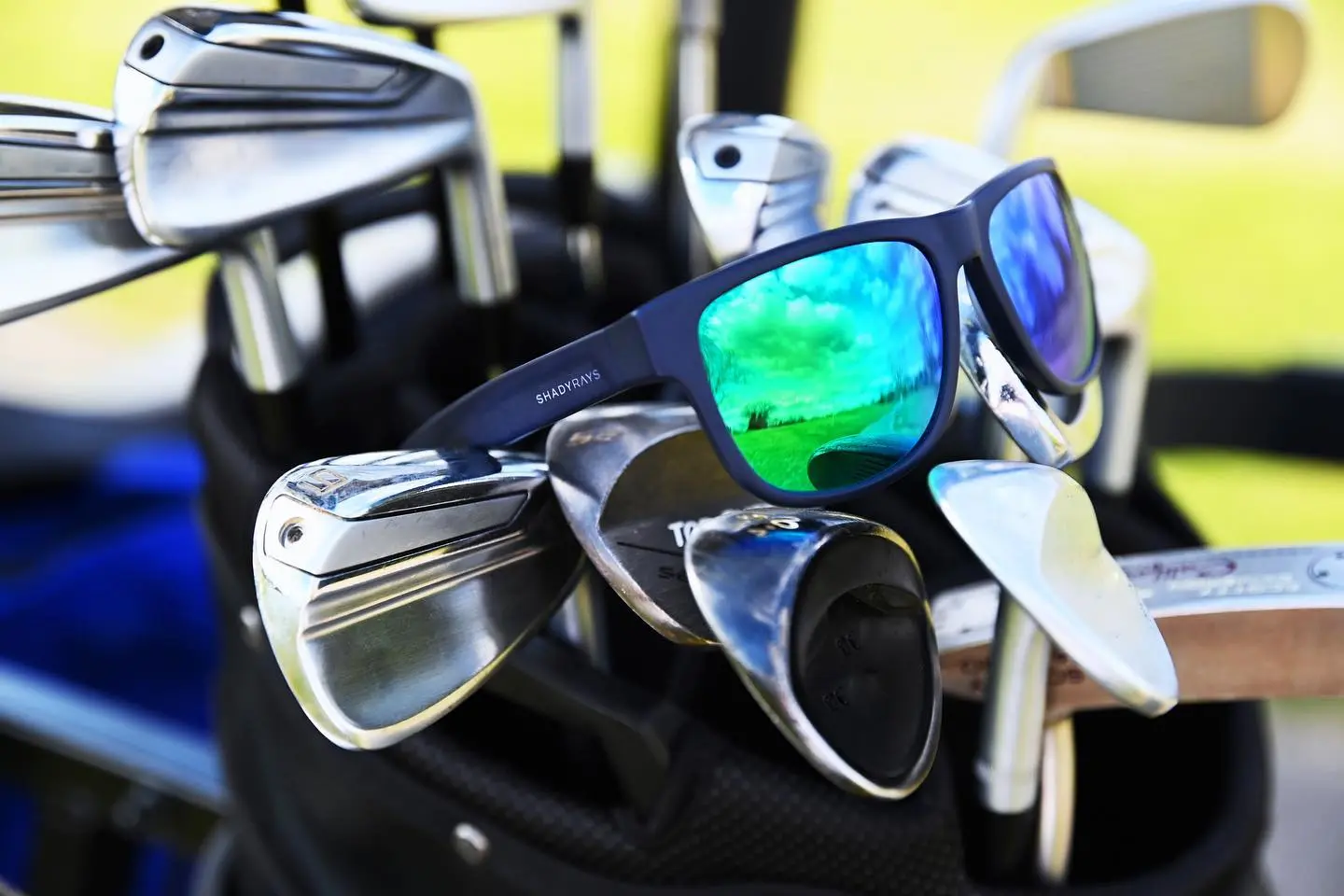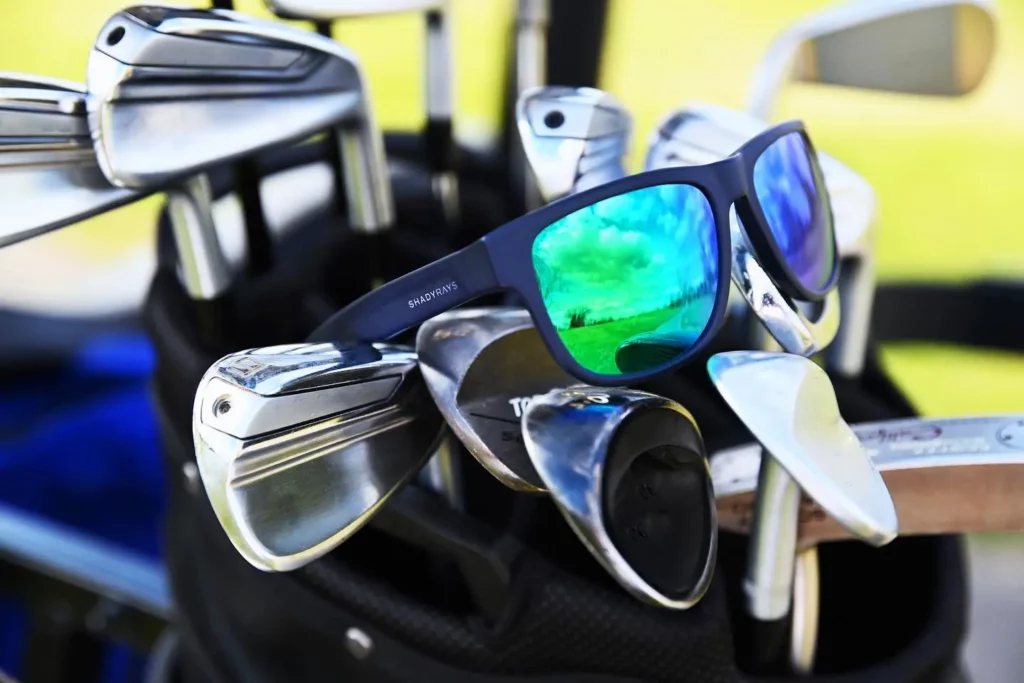 Shady Rays is a sunglass company that sets out to make sunglasses they will actually use. They found that some sunglasses can't handle all the outdoor activities people take them on or they are so expensive, people don't want to even risk using them.
Their solution: quality polarized sunglasses with a stylish look and a Live Hard Warranty that will replace your shades if they ever get lost or broken.
Sunglasses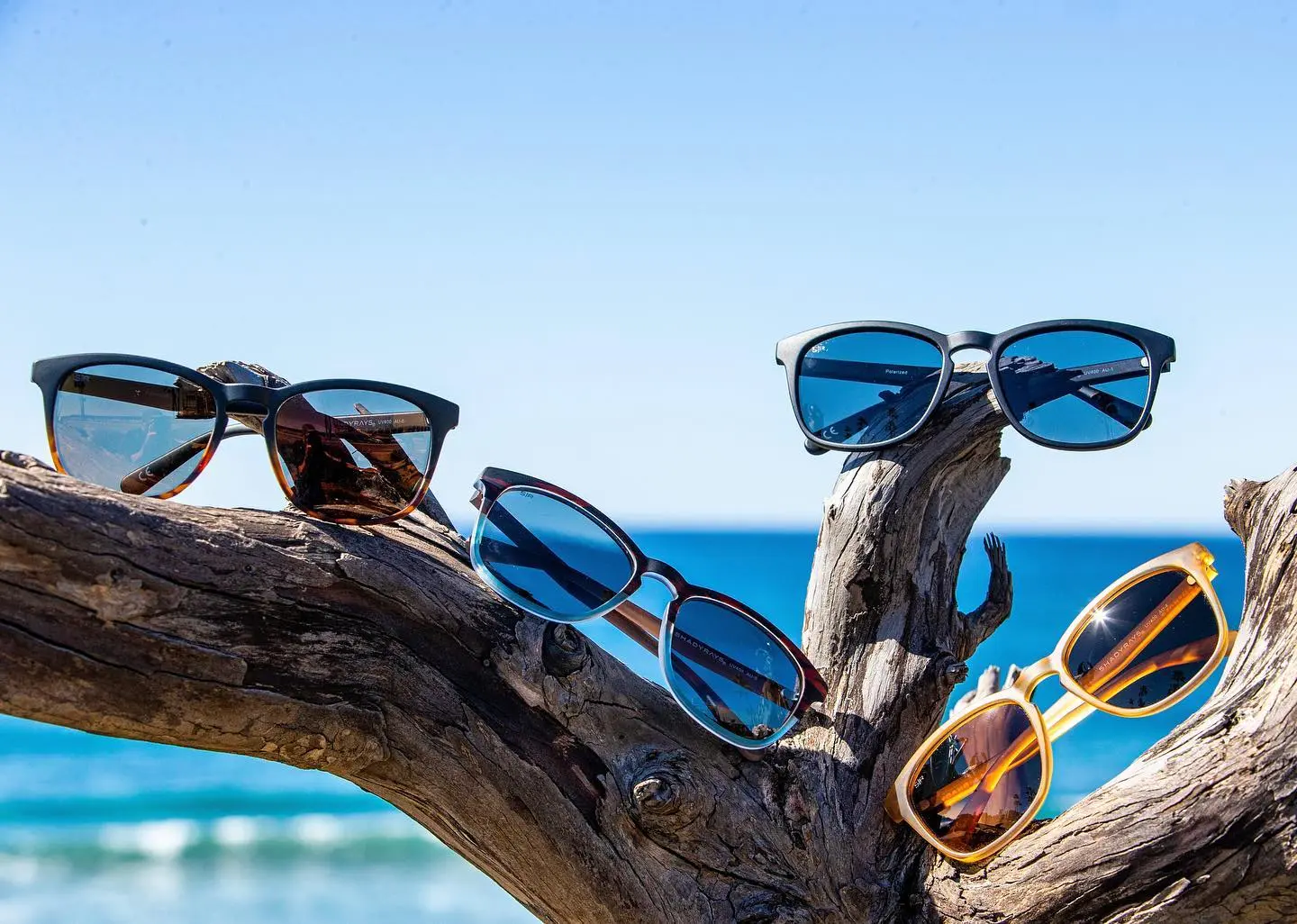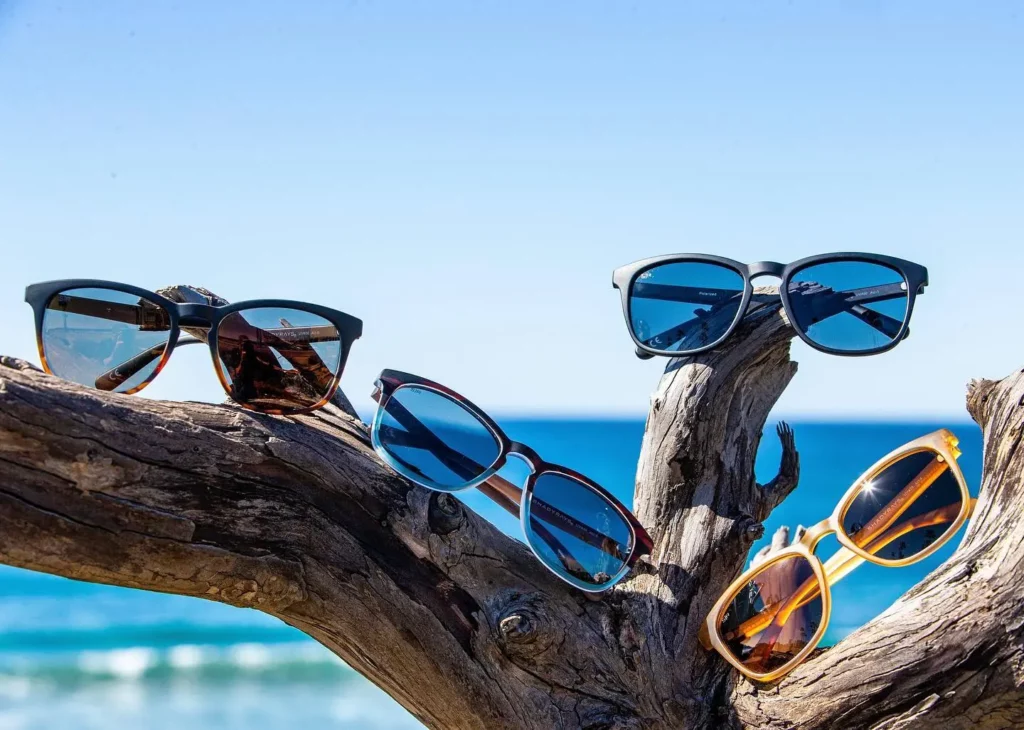 With a company like Shady Rays that has a focus on sunglasses you can take to any outdoor activity, you would think they would be both expensive and only offer sporty shades, but you would be wrong.
Taking a look at their lineup, Shady Rays offers an array of sunglasses for different lifestyles.
If you want something casual to take on your bike rides, go for their Classics.
If you want something modern to bring on your runs, try their Oakmonts.
If you want something rounded and stylish for those morning hikes, try their Allures.
For their sunglasses, you can expect to pay $48 – $68. According to a variety of Shady Rays reviews, however, you can often find them discounted for better prices, so make sure to watch out for sales.
Some of their biggest competition is Tomahawk Shades (Our Personal Favorite), which also sells quality sunglasses at affordable prices, some as low as $35.


If you are not blessed with 20/20 vision, you know the struggle of finding a good pair of frames. Either the frames are too expensive or they aren't really your style; the whole process can be a real pain, but Shady Rays is here to help. 
They give you the ability to add your prescription to their lenses, whether they're polarized, non-polarized, or just plain clear lenses. 
Looking through their options, they truly have something for everyone. While you have a limited number of frames to choose from, you can customize the lenses by choosing the prescription type, the material, and the color if you are getting sunglasses. 
If you're not in the market for some prescription lenses, maybe some blue light glasses will help you out. 
With everything going and seemingly staying digital lately, people are experiencing eye strain more and more. A good way to combat this is to get a good pair of blue light glasses. From reducing eye strain to helping improve sleep, these are an essential you need to have. 
Accessories + Apparel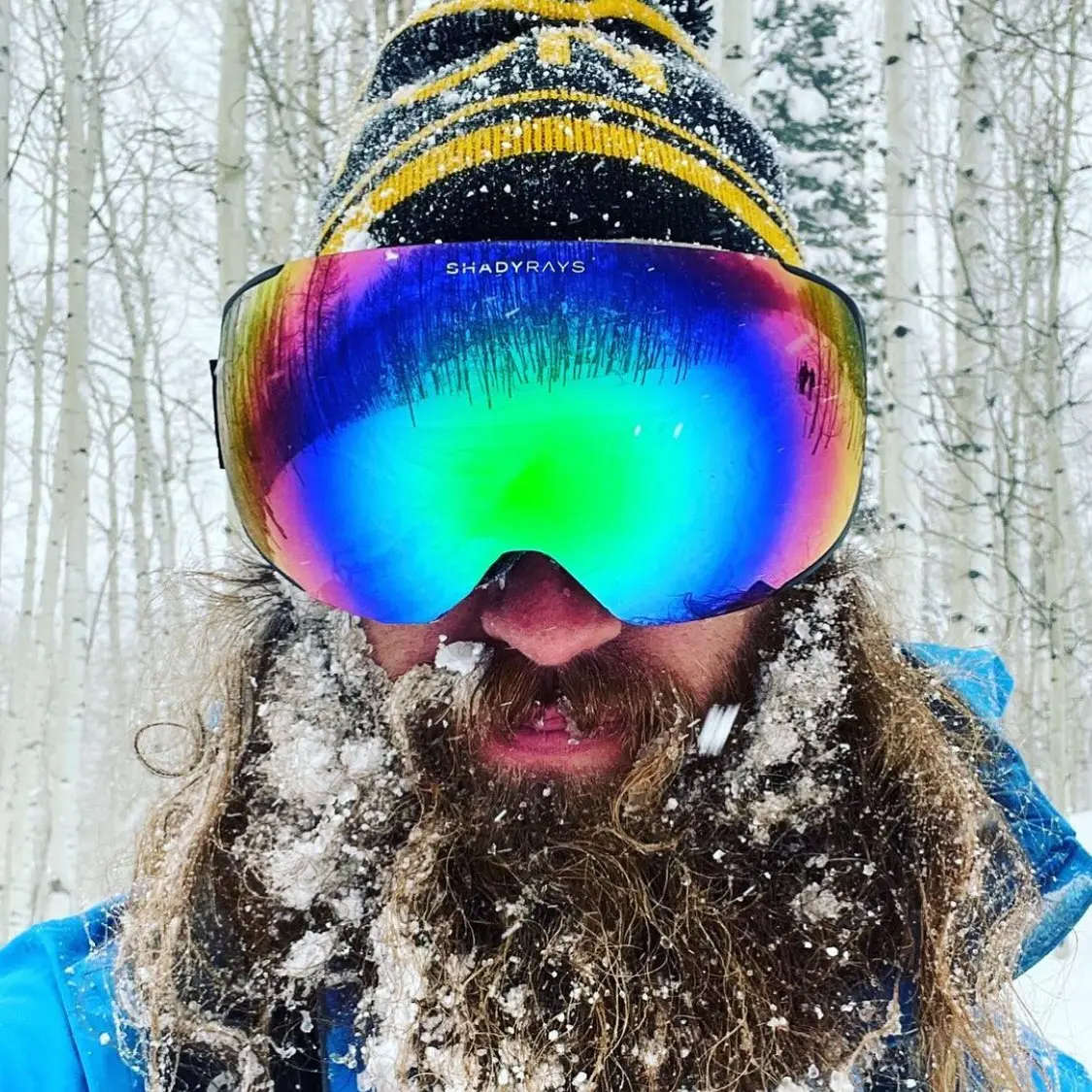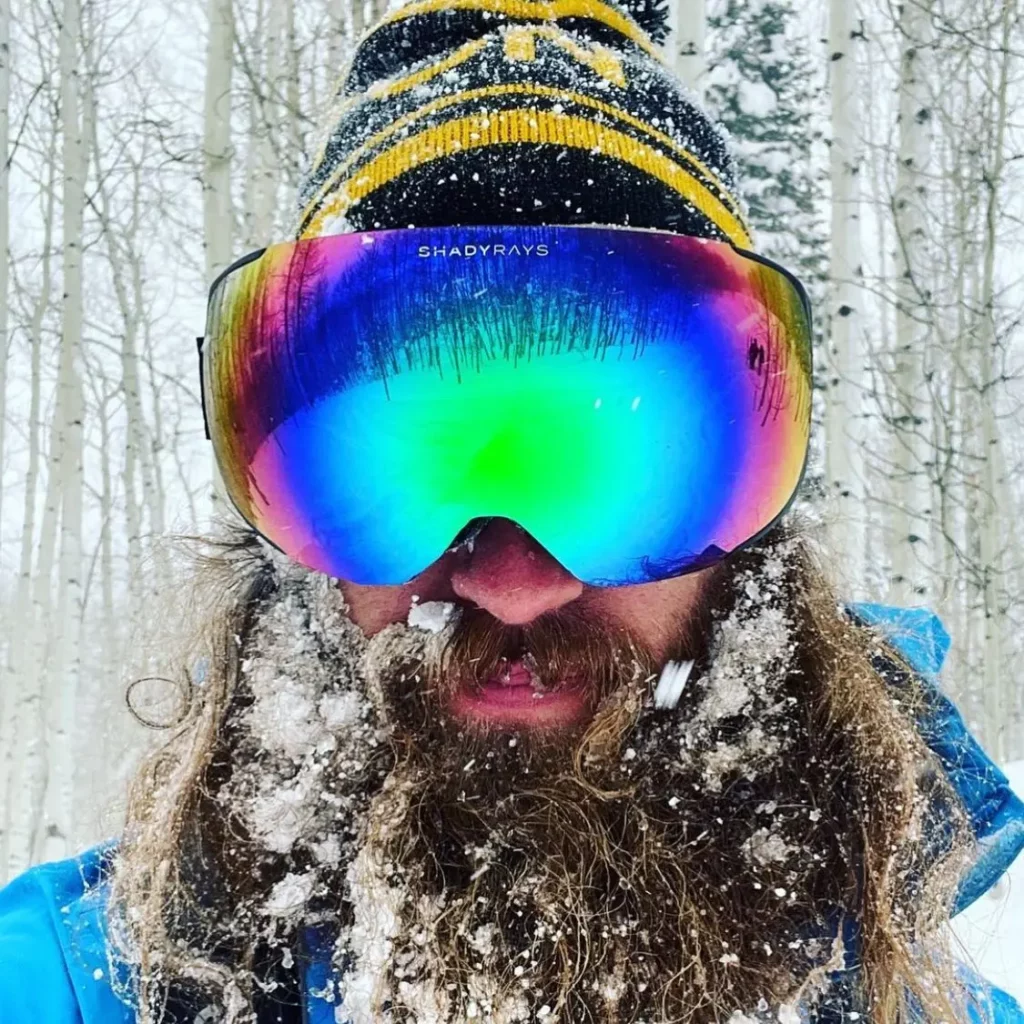 Shady Rays doesn't stop at eyewear. They got you covered with accessories and even apparel.
Their accessories include protective hard cases, pouches, straps, anything you need to make sure your glasses are nice and protected.
Shady Rays also offers a line of UV shirts. You have your option of either a long and short sleeve shirt with an Ultraviolet Protection Factor or UPF of 30+, meaning that they block over 97% of all UVA/UVB rays.
Shady Rays Reviews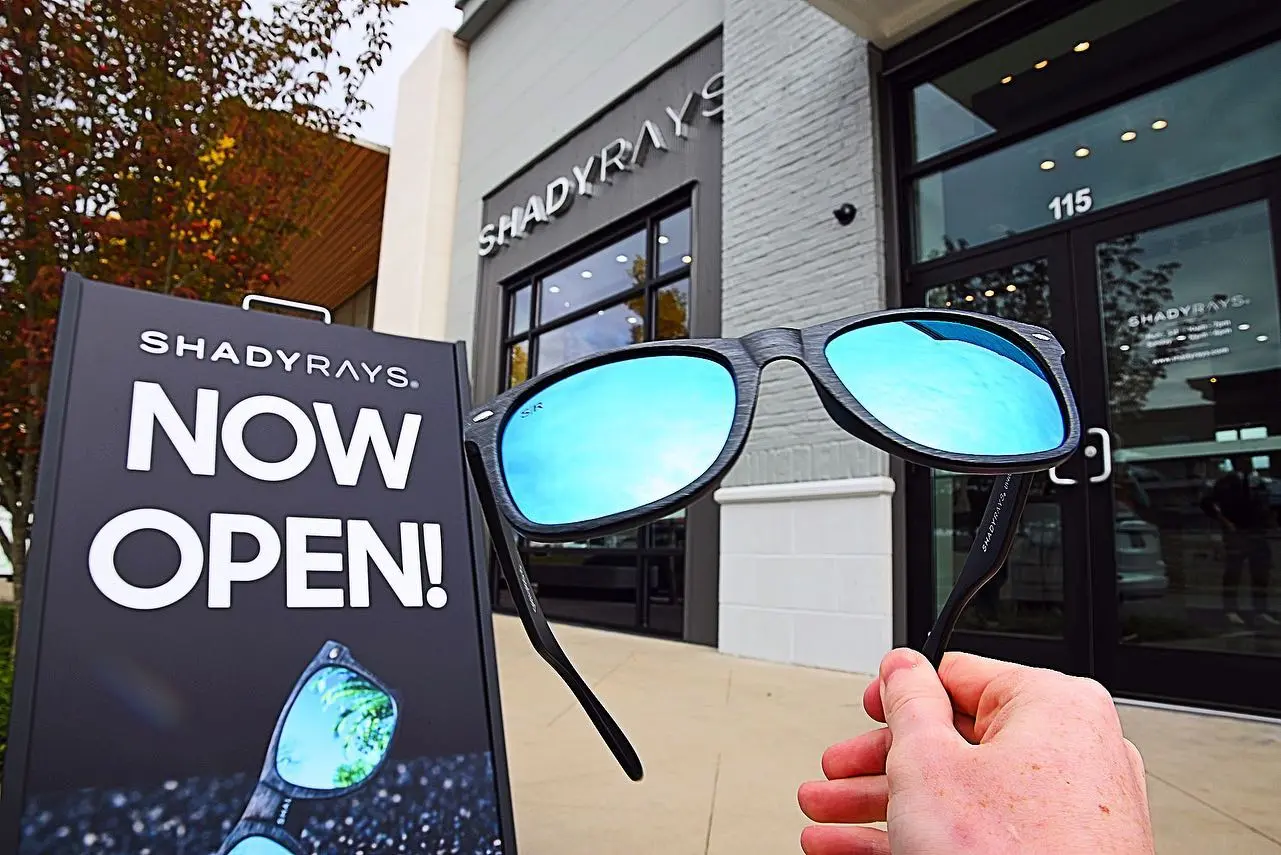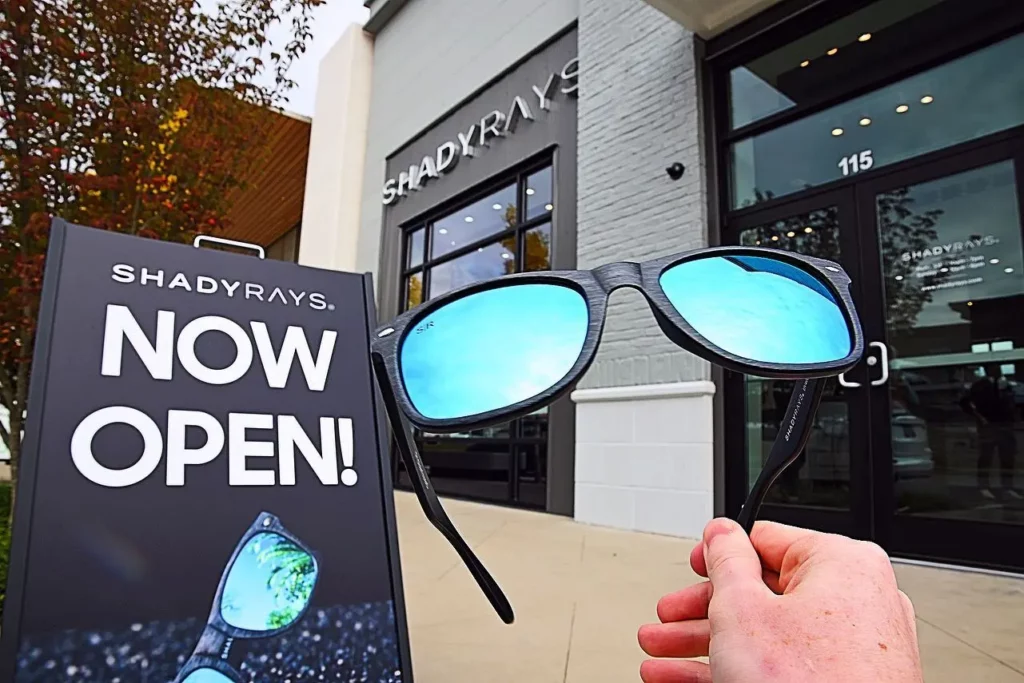 Now, what do people actually think about their products? We've searched through the top Shady Rays reviews on Reddit as well as their website to see what their customers have to say. 
"Have had to get at least 4 replacements on a single pair before I just gave up. They do stand by their warranty though, if you have the patience to keep sending complaints in." – GuessMyName23 on Reddit
"I've had 2 pair for about 4 years now. Still going strong. No issues. They are plastic and look like it too. Best cheap, plastic sunglasses I've owned." –nufadzoo on Reddit
"I have 2 pair and I love the look of the wood grain ones! They feel much more expensive than they are." – ross52066 on Reddit
Warranty + Return Policy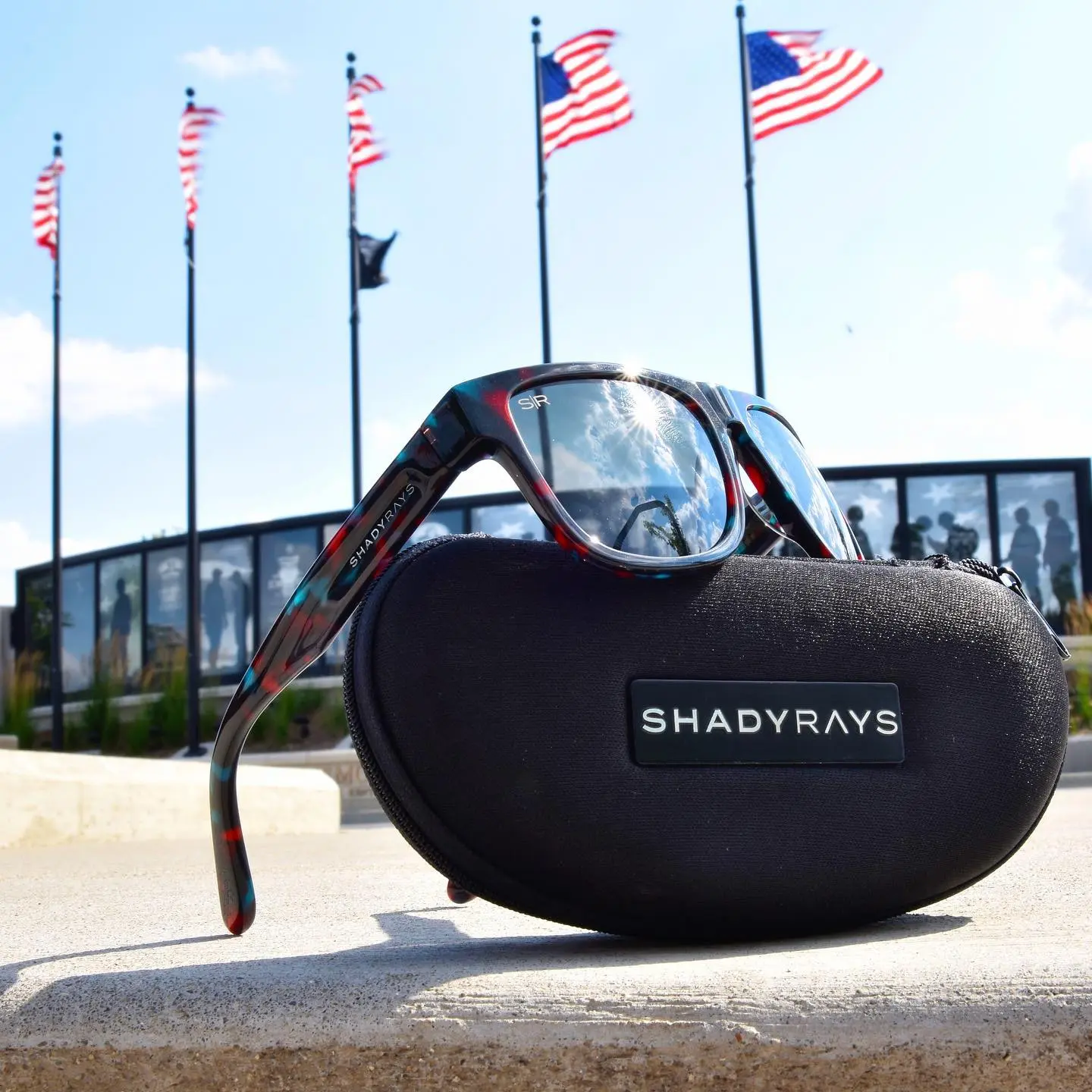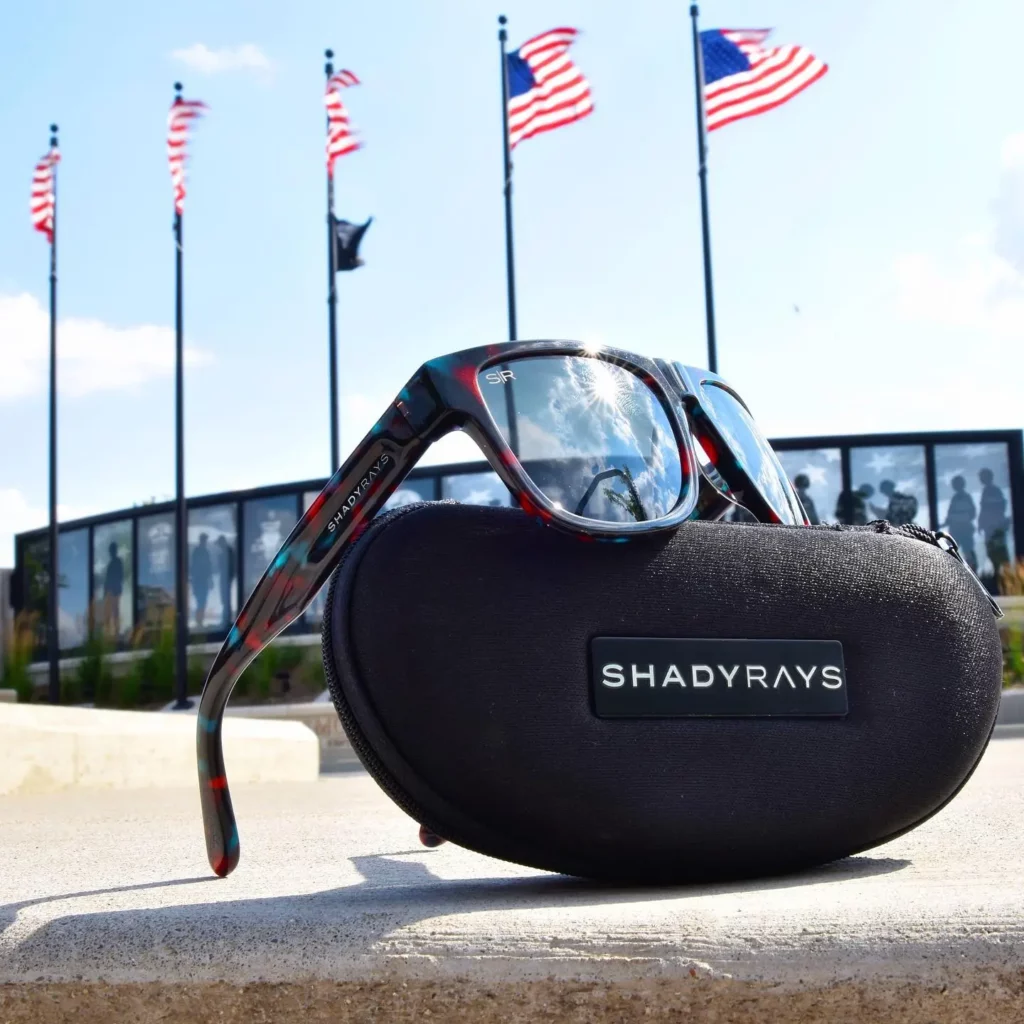 Many people love Shady Rays is because of their return policy and generous warranties, so let's dive deeper into this. 
The Live Hard Warranty is Shady Rays way of making sure their customers are not scared of using their products.
This warranty states that you can receive a replacement pair if yours gets lost or broken. The details change depending on the product, but the process seems to be the same.
If you visit their warranty page, you can request a replacement after the original purchase is verified by a team member. The pair itself is free, but there is a processing fee of $8.99 for US replacements and $17.99 for international and this process can be done twice for each pair.
This warranty only applies to orders made through Shady Rays official site, their official Amazon listings, and other approved sellers (not resellers).
The warranty also differs between products. Loss coverage doesn't apply to prescription eyewear, but broken coverage does apply to the frames. The lenses themselves have a one-year scratch warranty. 
Items that are fully excluded from this warranty are Blue lights, apparel, accessories, mystery pairs as well as products received through promotional events.
Shady Rays has your back when you break your sunglasses, but what about if they break them? What if you get your package and find that there's a defect from the manufacturer, mistakes like this happen, but what can be done?
Fortunately, Shady Rays has a pretty straight forwards craftsmanship warranty. If there is an issue with your glasses, whether they are sunglasses, snow goggles, or blue light glasses, Shady Rays will replace them at no cost to you.
Prescription frames are also under this warranty while the lenses have their own one-year scratch warranty.
Shady Rays want their customers to be truly satisfied with their products and this is just another way they show that.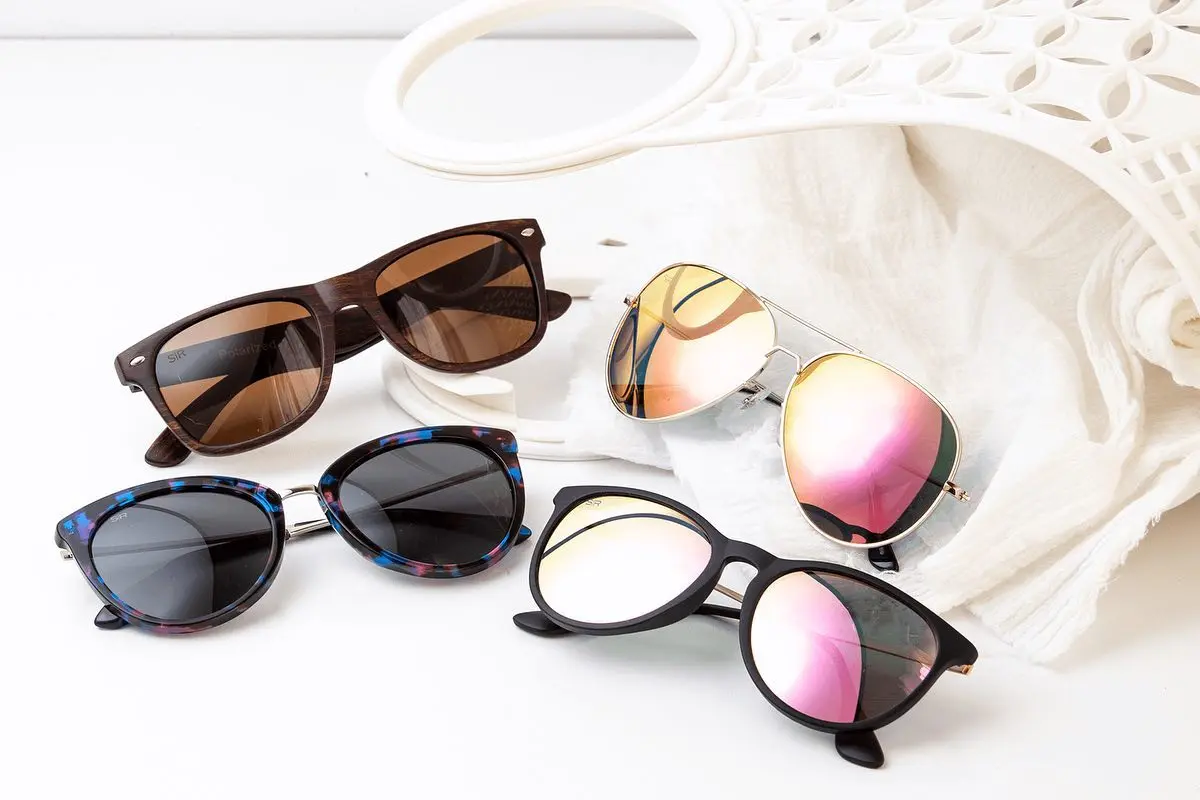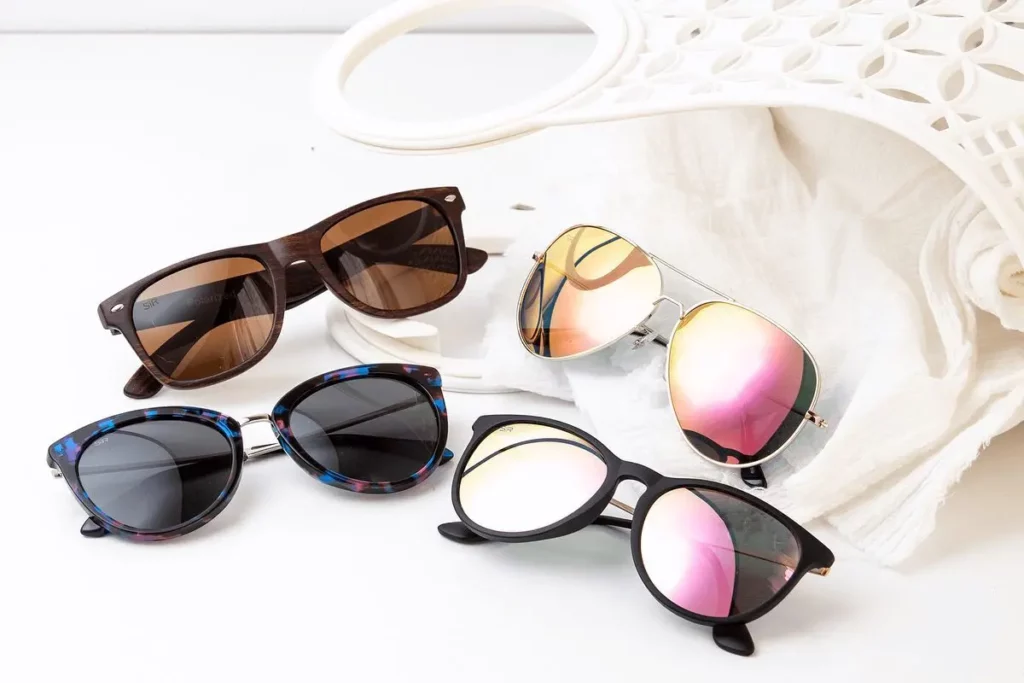 We know that Shady Rays has you covered when your sunglasses are broken or lost, but what if you simply don't like them. Things like this happen, so what do you do?
Well, just like with their warranties, Shady Rays keeps it simple on your end. If within 30 days, you don't like your glasses, they offer free returns on most items, the only ones excluded are any prescription lenses or glasses. You get a full refund as well as free shipping for US returns. 
The same goes for International returns, but International shipping fees from the original purchase like customs/duties/taxes/fees won't be reimbursed.
If you still like your glasses, but they simply don't fit, they have a plan for you. For US orders, you can do their Sure-fit plan where you return the pair you got and get a credit voucher to buy another pair.
RELATED: The 15 Best Sunglasses Brands For Men
Bottom Line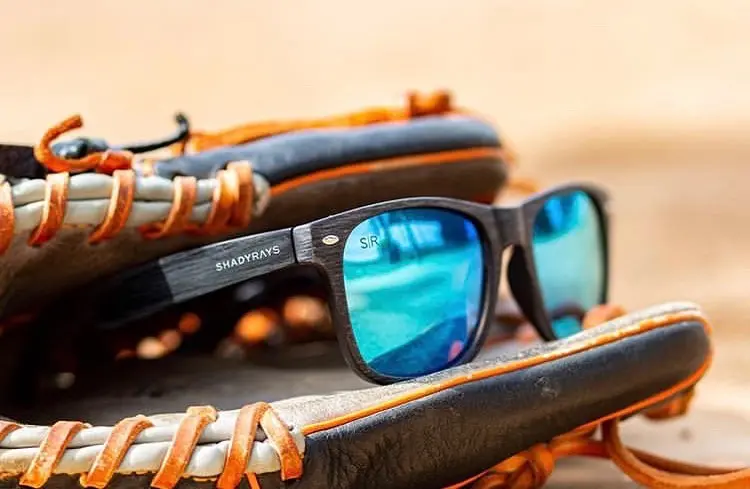 That concludes our Shady Rays reviews! If you're looking for a nice pair of quality sunglasses, I would recommend checking out this brand. They offer a nice range of styles at pretty good prices, plus a great return policy and even warranties in case they get broken.
On the other hand, we would seriously recommend Tomahawk Shades if you want to check them out.
There are not a lot of companies that stand by their product that much that they will do what they can to ensure you are satisfied.
The best-case scenario is you get a new pair of sunglasses that will last you a great deal of time. Worst case scenario, you can easily return them to get your money back or find a new pair that works for you. It's a win-win scenario, so we'd say give it a shot!
Brands Like Shady Rays
Tomahawk (our honest review)
Quay Austraila (see our review)
UP NEXT: 14 Best Australian Sunglasses Brands