Sunglasses are a dire accessory, whether you're headed to the lake in the summer or taking a tropical vacation in the dead of winter. Quay sunglasses is one of the top sunglasses brands out there, but if you've never tried them, you might be hesitant to spend $40+ on a pair. Luckily, we've tried them for you – keep reading for our ultimate Quay sunglasses reviews!
Before we get into it, what should you look for in a pair of sunglasses?
The first thing you want to be sure of is whether they're designed with 100% UV protection (unless you're looking for sunglasses just for the style element).
You'll also want to make sure that the sunglasses have a wraparound style and tinted glass to protect your eyes from overexposure.
With that being said, let's see how the Quay Australia brand of sunglasses measures up.
What Are Quay Sunglasses?
Quay Australia is an Australian sunglasses brand that also sells somee jewelry and other accessories.
Their style was originally inspired by the culture of artists and festival-goers in the Australian party circuit, leading them to focus on a bold, expressive look while catering to the needs of their customers.
Quay sunglasses come in a wide variety of makes and styles, catering to both men and women and striving to find the perfect pair of sunglasses to fit the individual's tastes.
The website even features a program where online shoppers can have their picture taken and decide which style of sunglasses they want to purchase based on the shape of their face. A useful feature, considering the huge variety of sunglasses the company offers.
The website makes it easy to search for the products you want and features reviews of each individual make and style along with tips to make sure you find the proper fit.
How Much Does Quay Cost?
Quay Sunglasses typically range from $65 to $75, although there are a few limited editions priced at $125. You can also find glasses for around $40 within their sale section.
The website allows shoppers to filter their options based on price as well, so it's easy to find an option that best fits your budget.
If you look hard enough, you can often find Quay sunglasses on even higher sales at other retailers! For example, there are usually a lot of styles available for 50% or more off at Nordstrom Rack. You can also often find them on super sale at ASOS.
Return Policy
If you want to return a pair of Quay Sunglasses, their official return policy states that you can get a full refund if the merchandise is returned within 30 days.
It must be in its original condition packaged with the original case and tags it was sent in. Anything returned after thirty days will be issued merchandise credit which can only be used on the company's website. Gift cards cannot be refunded.
Top Quay Australia Sunglasses
While Quay has a huge variety of makes, designs, and styles, there are a couple designs that stand out above the rest and have hit their bestsellers list.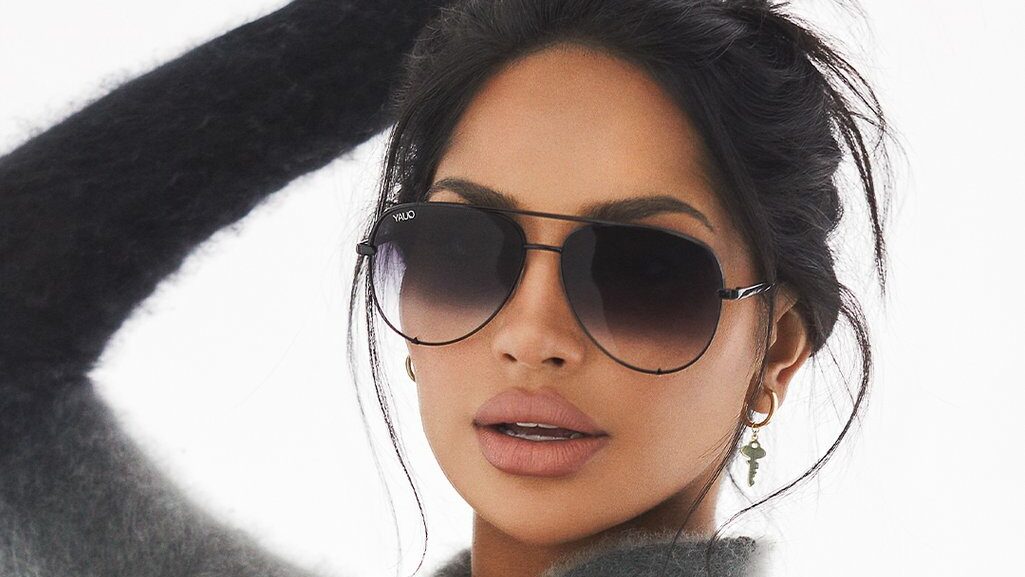 Straight-edged top and slightly rounded, the High Key style is a take on aviator glasses with a large metal frame and flat lenses.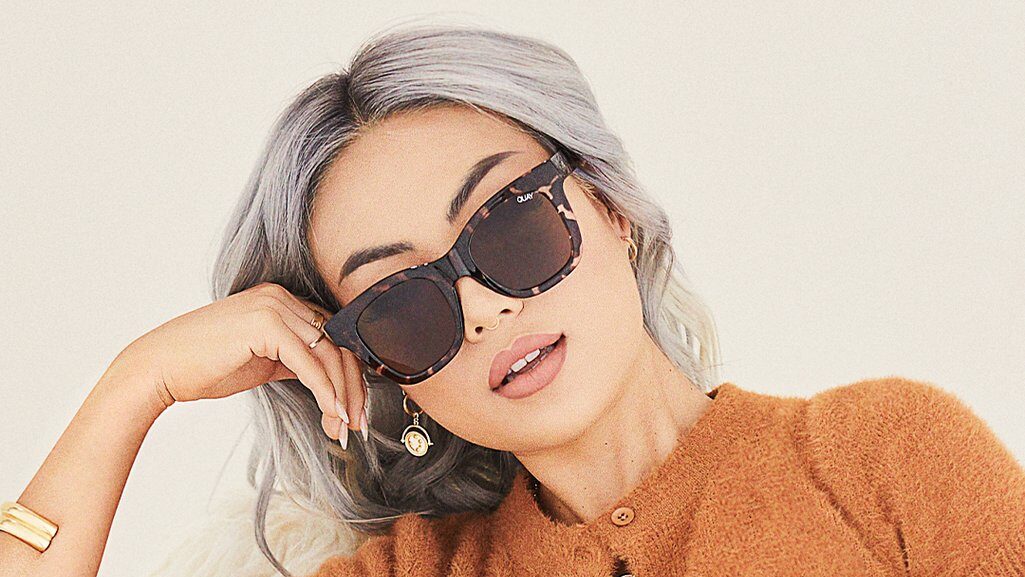 The After Hours style is designed with square lenses and slightly winged corners for a versatile, oversized look.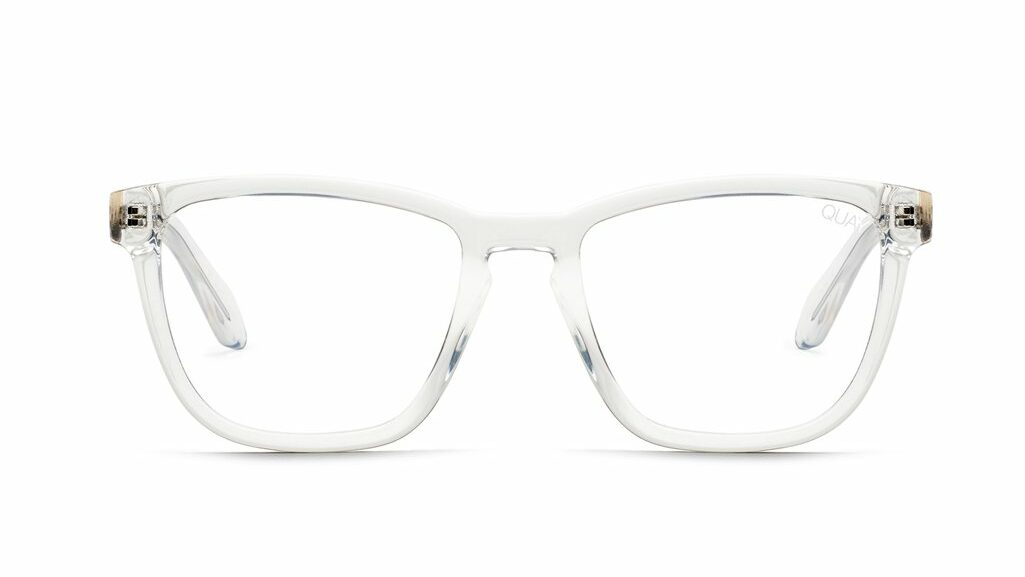 Hardwire sunglasses feature a classics square shape along with blue light lenses designed to help with light vision correction and screen protection. Cute and protective? Count us in!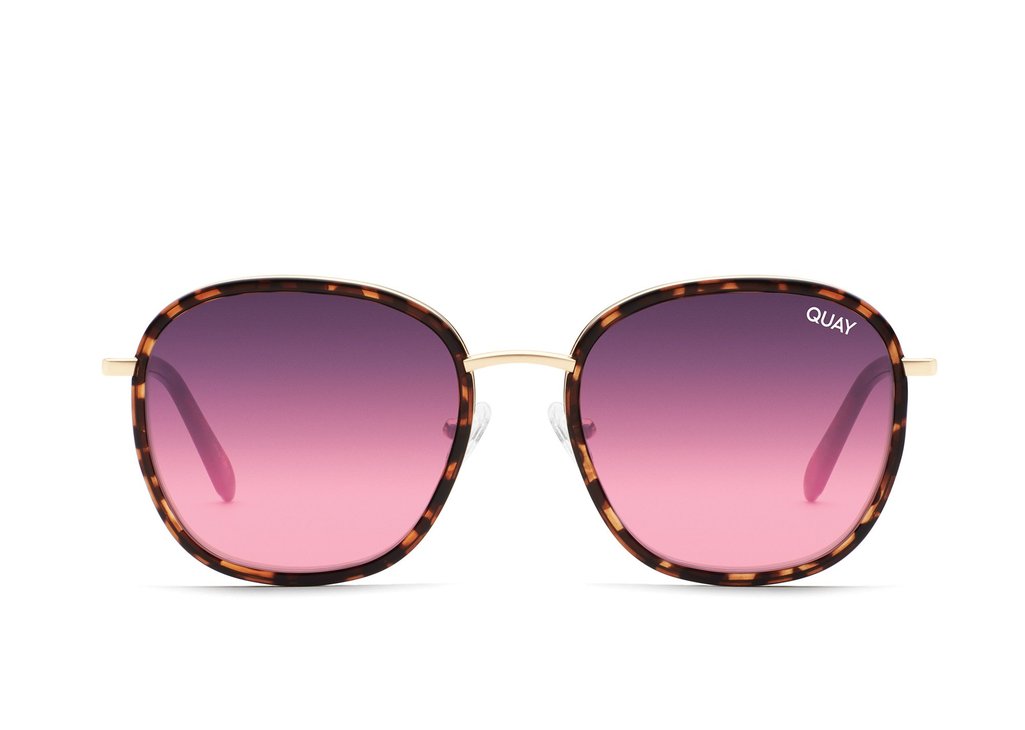 The Jezabell style features rounded lenses and a thin metal frame for an oversized look. A bit basic, yet a bit unique, it's no surprise these are another top-seller!
Our Quay Sunglasses Reviews
Our editor Laurice has tried a few pairs of their sunglasses and will be sharing her personal review below.
"I have two pairs of sunnies from Quay (one of which I received in a FabFitFun box) and I have had a lovely experience. The quality is great – they feel thicker and heavier than cheap sunglasses. The fit is perfect as well!
Although one pair I got didn't look good with my face, that's true of all styles that look like that, so that doesn't reflect the brand themselves. Luckily, they have a great return policy in case you end up not liking how a pair looks."
Other Quay Reviews
"My pair of Quays were damaged and I contacted customer care and within minutes they shipped me a new pair. Will definitely be giving them more business. Super nice. And I love the glasses."
"I absolutely love these blue light glasses. Not only do they look super cute on, but they actually do help decrease the blue light."
"Impressed with the quality and the look. I have an extra-large round head, so most glasses don't suit me as they look too small on me. These ones fit better than most so if you have an overly large head like me, these will be good for you."
Overall, Are Quay Sunglasses Worth It?
The reviews are mostly positive and there are plenty of options to choose from regardless of what style you're looking for.
It is important to pay attention to the size you order, as that will largely affect how comfortable the sunglasses are and how good they look, but overall, so long as you know what you're looking for, Quay Australia Sunglasses seem to have decent quality and a charming style.