Is a Scentbox subscription worth the money? Keep reading to find out in our honest Scentbox reviews!
There are actually a lot of options when it comes to fragrance subscriptions, including Scentbox, a perfume service dedicated to helping you find your new favorite scents. I have subscribed to Scentbox (one of the top perfume subscriptions) on and off for years, so I will be sharing my in-depth Scentbox review.
When you want the best of the best, research is vital in choosing the right subscription for you. So, is Scentbox the best perfume subscription box? Keep reading to find out.  
RELATED: 9 Best Perfume Subscription Boxes for Women + Men
What is Scentbox?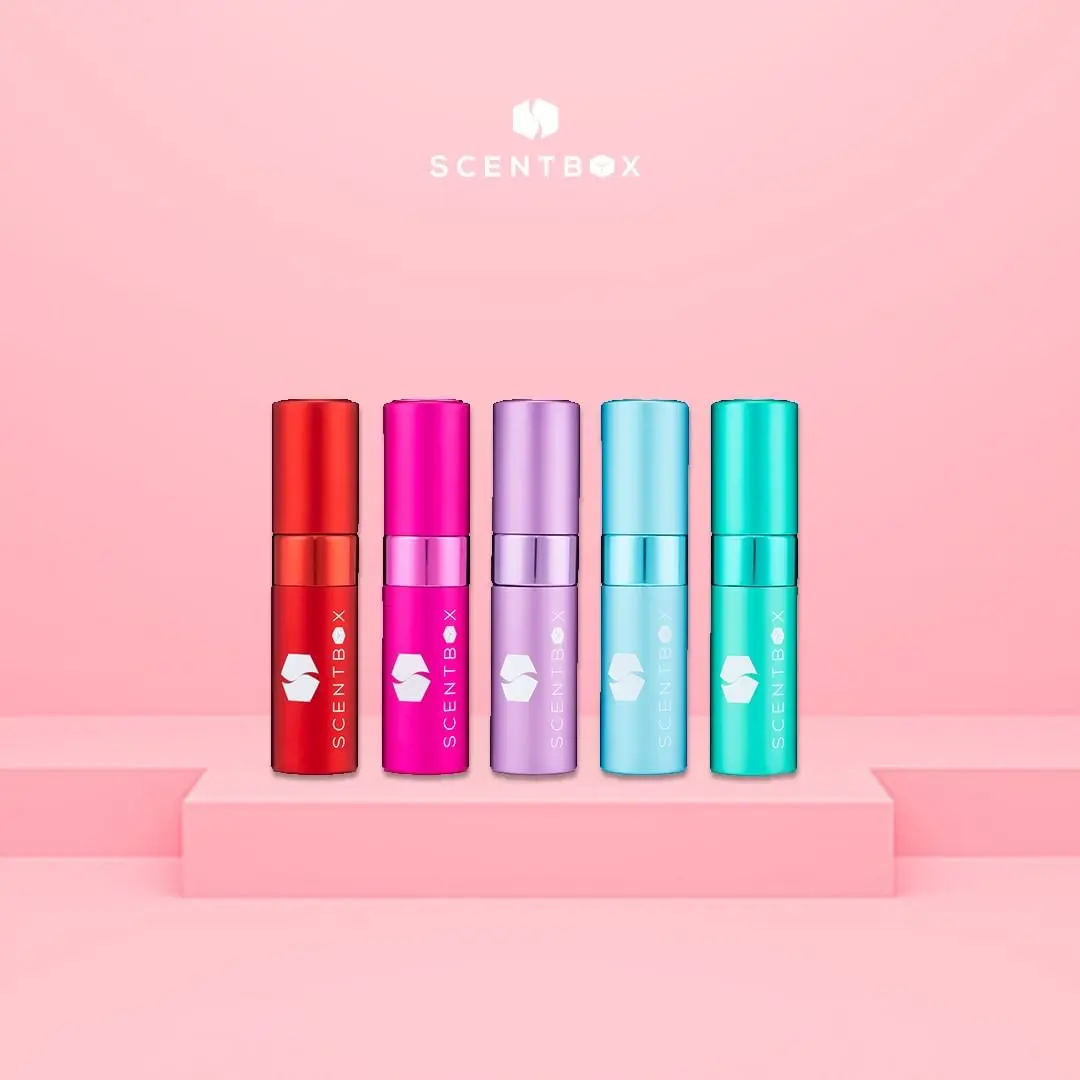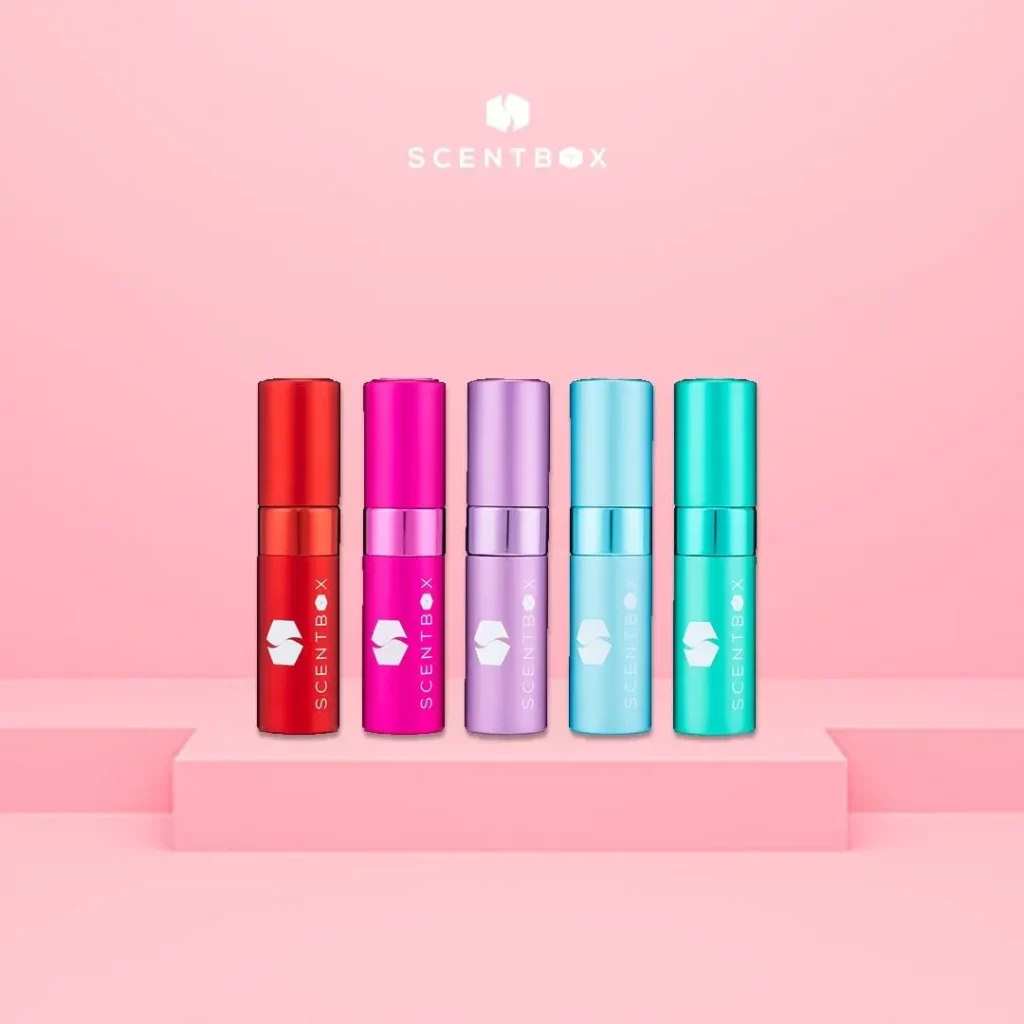 Scentbox is a subscription-based fragrance service for men and women. When brothers Craig and Les Dualba got tired of how difficult it was to shop for fragrances at typical department stores, they decided to launch a new way for fragrance lovers to find new scents hassle-free.
Thus, Scentbox was born—an affordable way to experiment with different scents with minimal commitment.
Not only can you cancel anytime, but you also get one free exchange every month. If you aren't a fan of the fragrance you picked out, just start an exchange on your account, print out the prepaid label, and ship it back. They have over 80 top designer fragrance brands and 850 original designer scents (View Complete Inventory).
How Does Scentbox Work?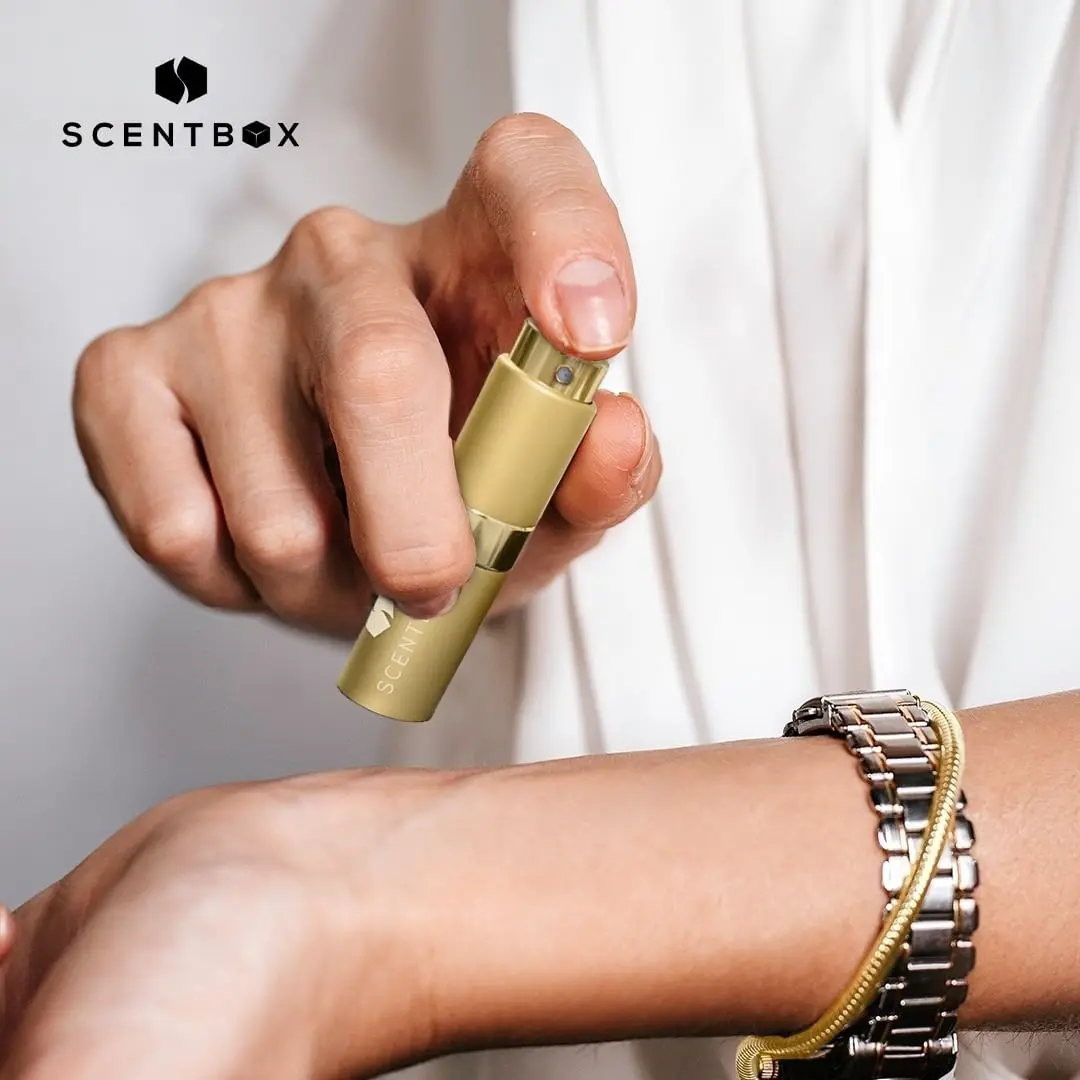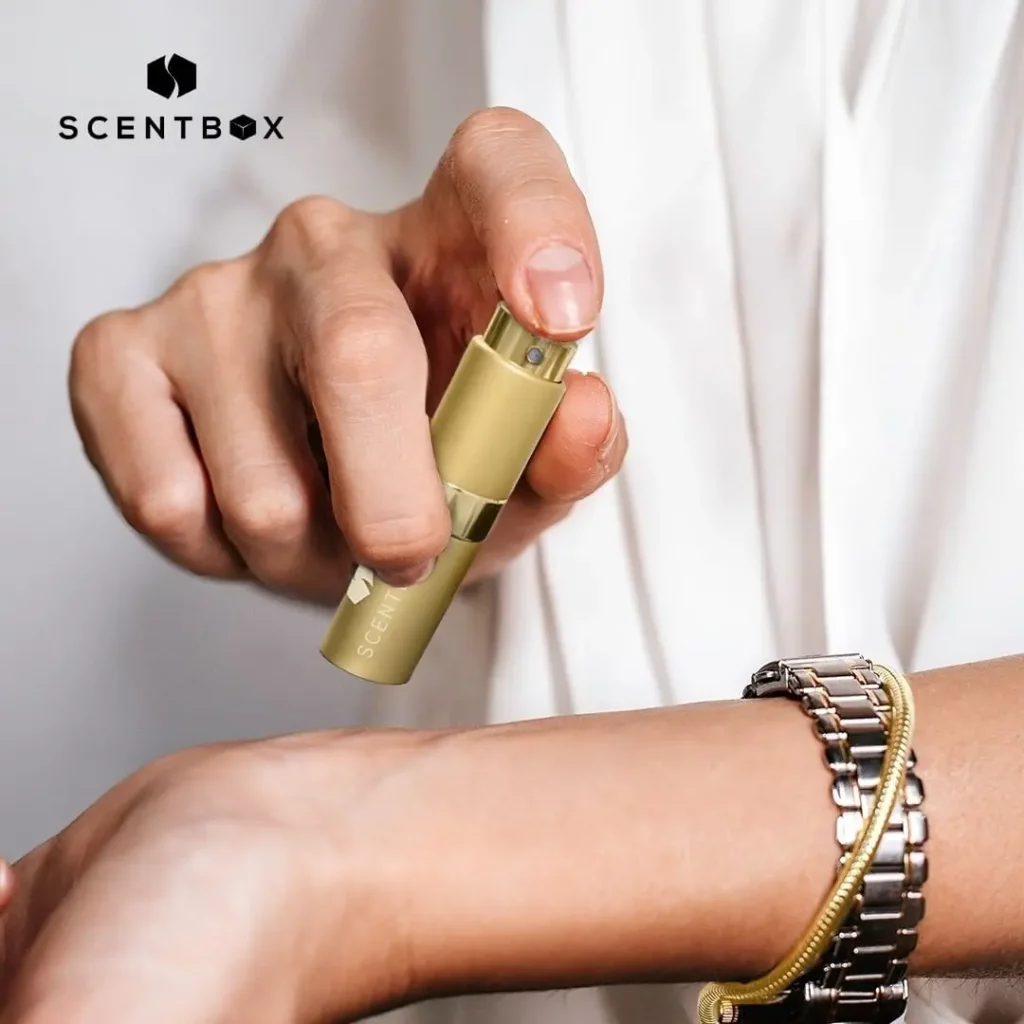 When you sign up for a membership, you receive one 8 mL travel bottle of the fragrance of your choice sent straight to your door. For just $14.95 per month (or 9.72 for your first box), you'll receive access to over 850 designer fragrances to choose from. 
With names like Christian Dior, Giorgio Armani, Jimmy Choo, and Prada, you're bound to find a signature scent to fall in love with!
Step 1: Subscribe. It currently costs $9.72 (35% off) for your first month and then $14.95 every month after.
Step 2: Pick your fragrances. You can schedule your fragrances up to a year in advance if you'd like. Personally, I enjoy going through and researching scents for each season, so I take the time to schedule out all 12 months. I'll go back in and change scents if I find a new option I'd like to try. However, scheduling out this far isn't required.
Pro tip: They actually have a fragrance quiz that asks you a series of questions related to colors, moods, and scents to pick out fragrances that are perfect for you. This can be extremely helpful for those overwhelmed by the huge selection. 
Step 3: Wait a couple of weeks to receive your fragrance. They ship fragrances out 4x a month (the 7th, 14th, 21st, 28th) with an order cutoff 7 days prior.
Step 4: Repeat! That's it; each month, you will continue to receive fragrances. 
Return Policy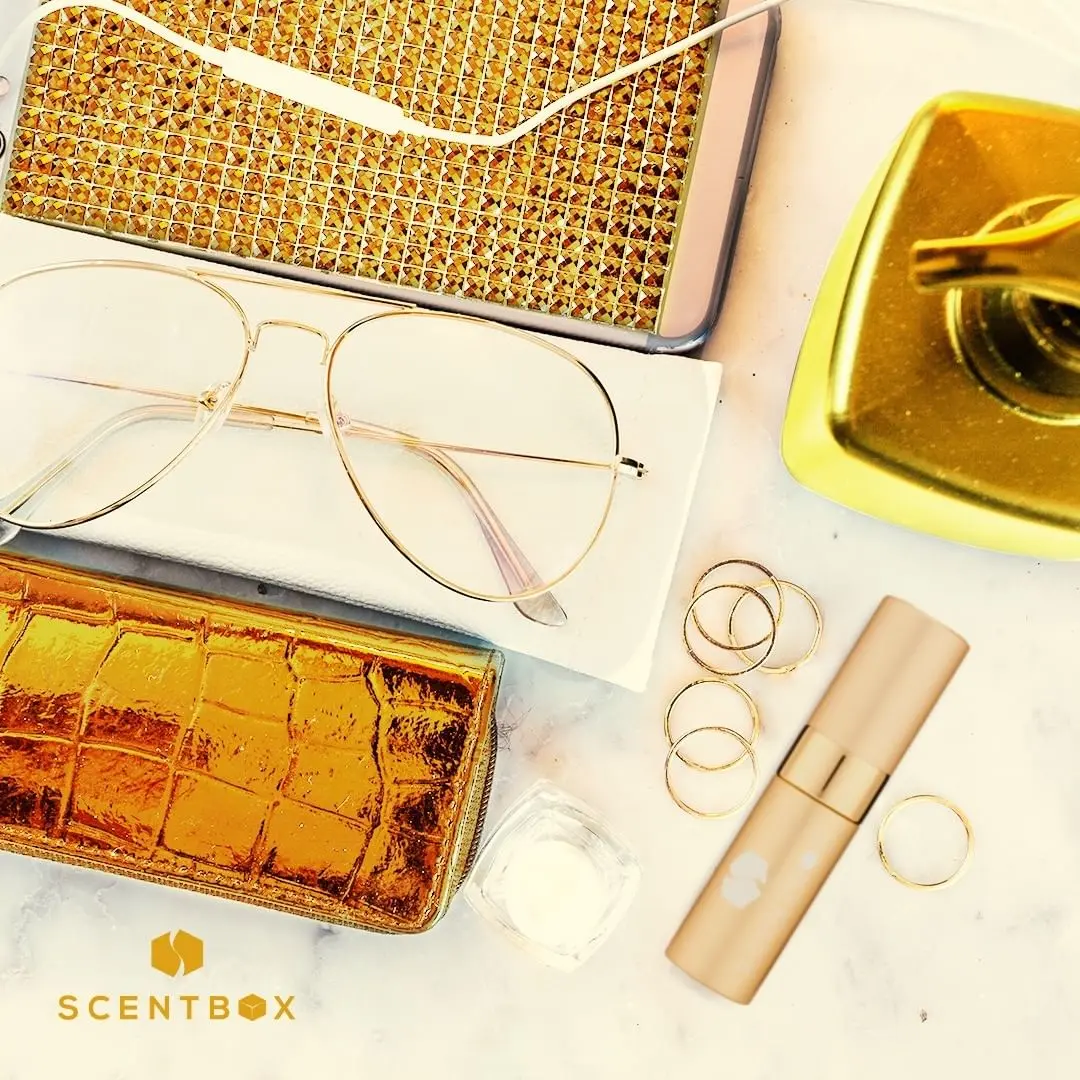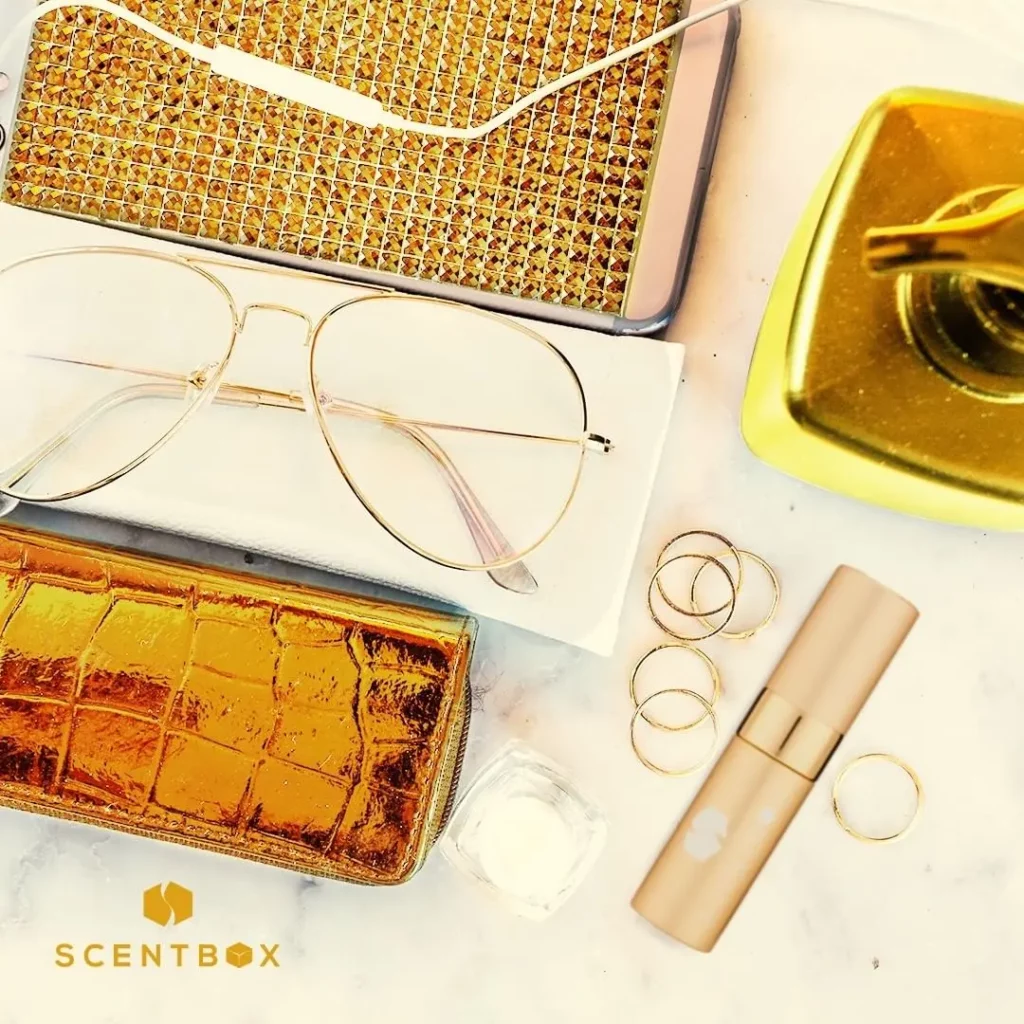 Scentbox states that they do not accept returns for subscription box items but will offer one free exchange shipment per month. They accept returns on unused full-sized bottles you purchase through them, but only offer refunds in the form of 30-day store credit. 
Scentbox Reviews (Overview)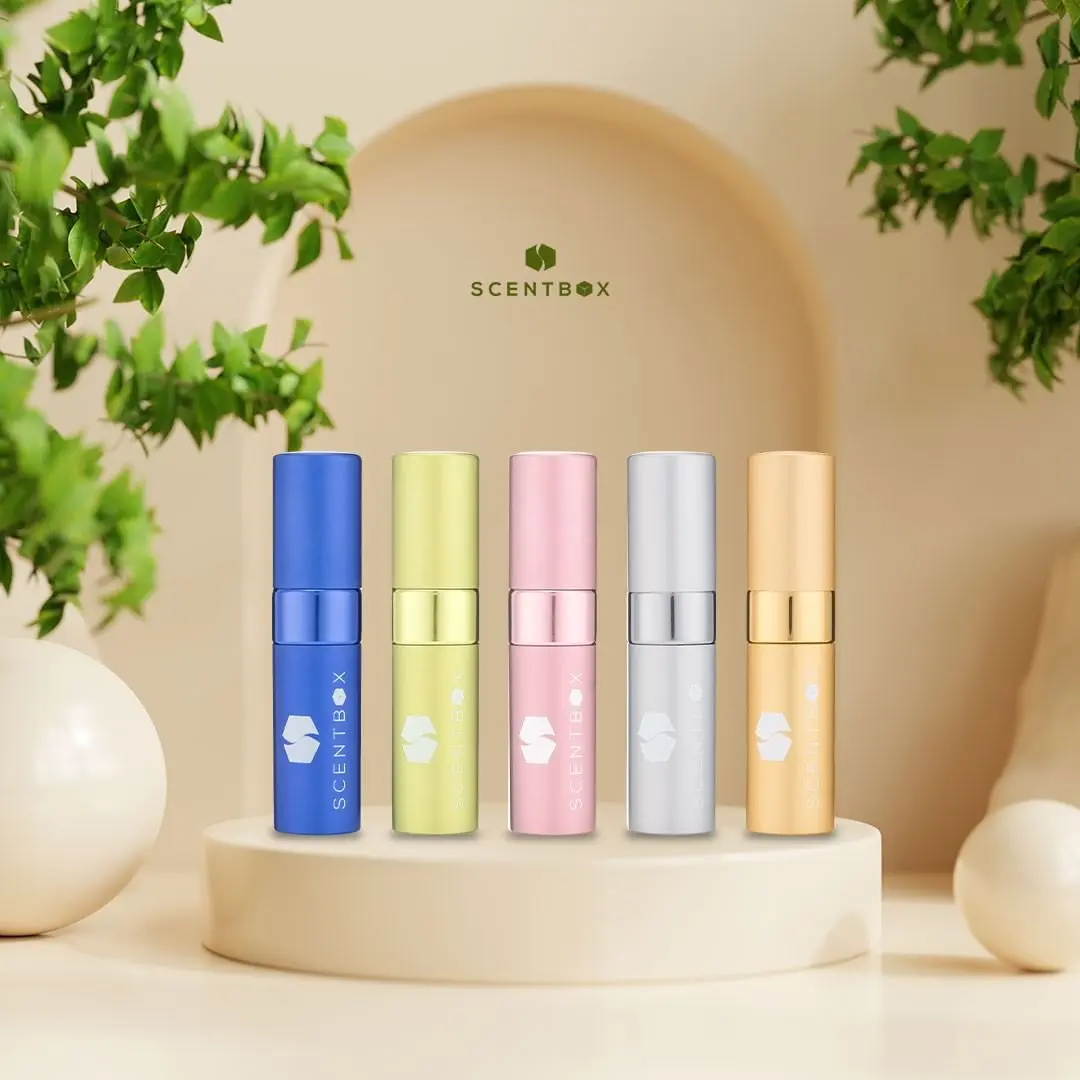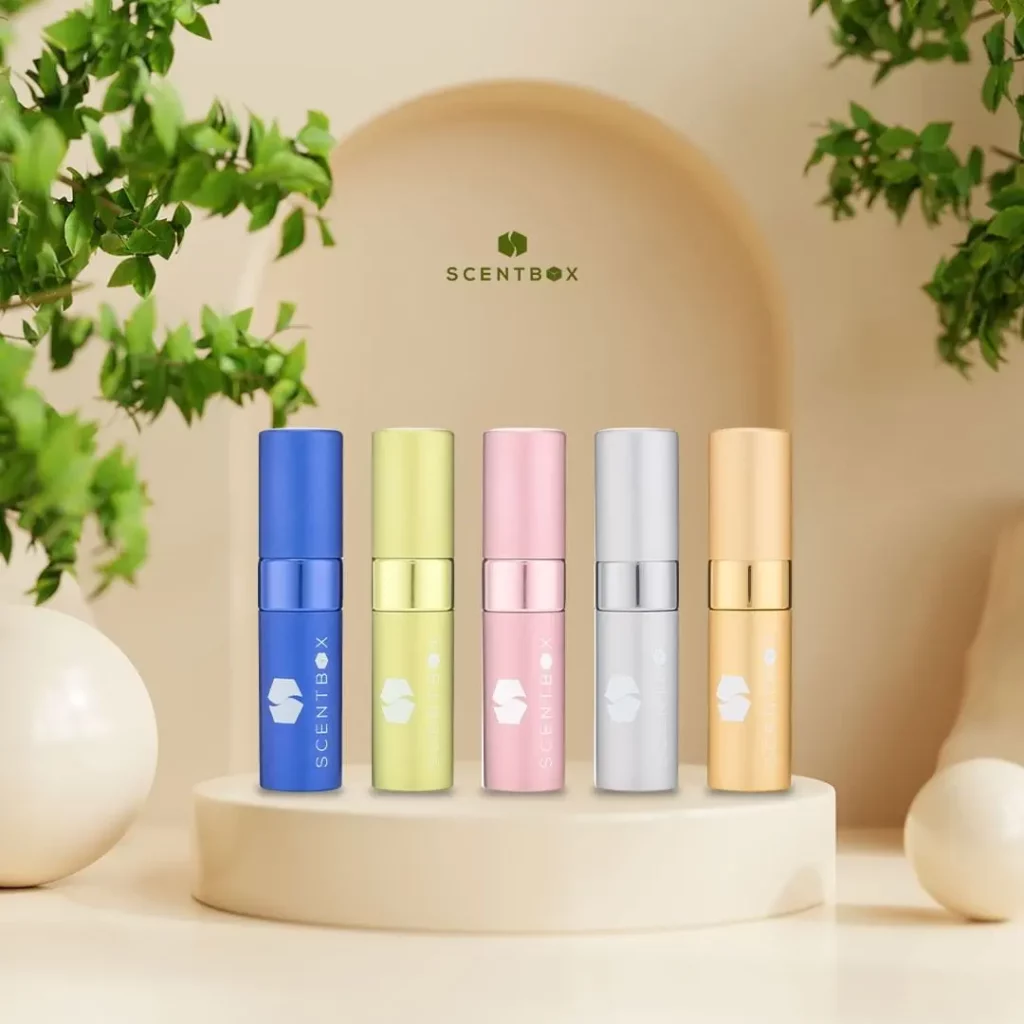 Overall: ★★★★ 4/5 stars: Scentbox has an extensive selection of scents, is affordable, and makes it super easy to find new fragrances. I really enjoy this subscription and definitely think it's worth giving a shot if you want to try a new scent each month.
Price: ★★★★ 4/5 stars: At $14.95 per month and free shipping as well as free exchanges, Scentbox is an affordable way to test out new fragrances. Although not a bang for your buck compared to full-sized bottles, it's still a reasonable price to pay to try new scents each month.
Quality: ★★★★★ 5/5 stars: Scentbox offers genuine, authentic fragrances from authorized vendors. They state that they never sell fake or knockoff perfumes or colognes. I've never had issues with the quality of fragrances.
Selection: ★★★★★ 5/5 stars: Scentbox is well-known for its large selection compared to other fragrance subscription boxes with over 850 scents to choose from. I've always found the scents I'm looking for, and more.
Value: ★★★ 3/5 stars: While the subscription is affordable, it isn't the best value out there. Purchasing full-sized bottles of perfume is a better value overall, but Scentbox isn't designed to be a good deal – it offers the perk of testing new fragrances without having to splurge on a large bottle.
My Scentbox Reviews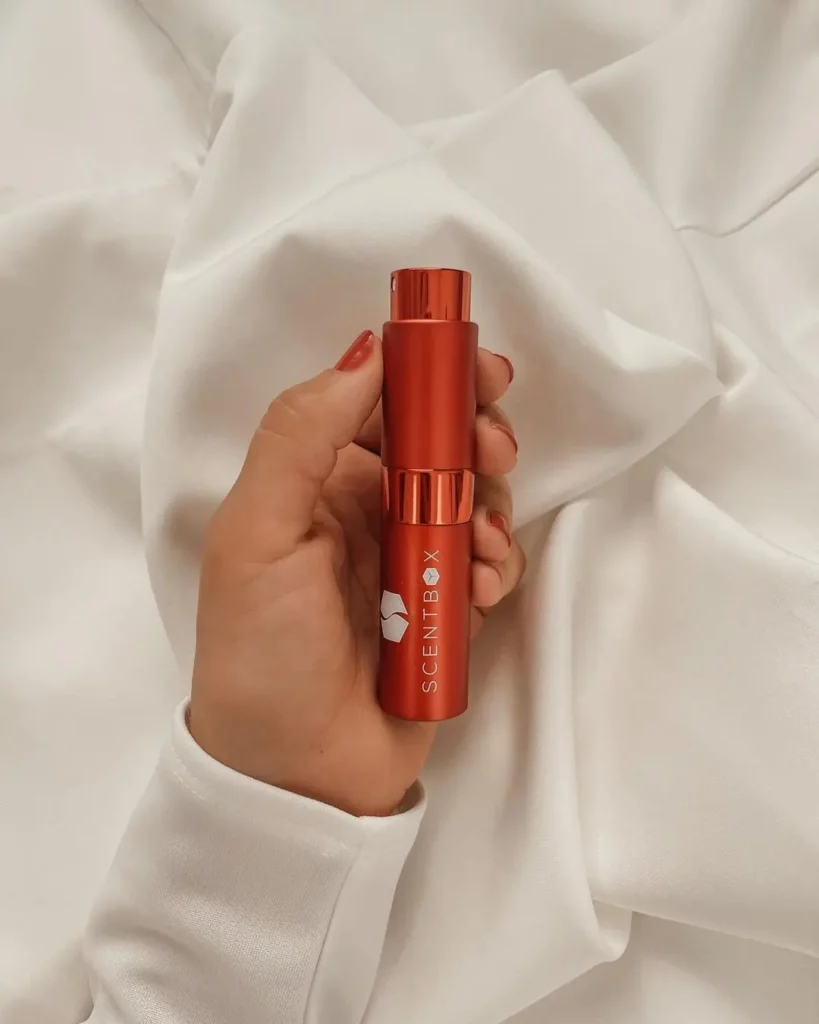 Now, let's get into more details. These reviews are going to cover five aspects of Scentbox: overall experience, price, variety of fragrances, packaging, and return policy! I will be grading each on a 1-10 scale (with 1 being horrible and 10 being out of this planet good 😍)
Overall Experience
Rating: 8/10 ⭐️⭐️⭐️⭐️⭐️⭐️⭐️⭐️
As I mentioned earlier, I've been an on-and-off customer of Scentbox for over 2 years now (jumping from Scentbox to Scentbird and finally landing back on Scentbox). Sometimes I also take breaks because I don't wear perfume daily, so I often have leftovers at the end of the month and end up with more perfume than I need.
Overall, I really enjoy the subscription! Here are a few of the top perks for me:
Allows me to have a variety of fragrances in my collection
I can practice fragrance layering for cheaper than buying multiple full-sized bottles
I get to try new scents from different brands frequently 
It's relatively affordable
Easy to cancel and restart your subscription
I don't know how many times I've purchased $50+ bottles of perfume only to end up using not even half of the bottle before getting sick of it or its smell changing because I left it in a sunny spot in my room. Or even worse, I purchase a perfume I loved in the store, but got home and ended up hating it. This is always frustrating, so Scentbox is a great way to avoid these issues. 
Note: If you find a perfume you like and want to continue receiving, buy the full bottle. Scentbox is only good for the variety and convenience of testing new scents, not the price per ML.
Worth it? YES – VIEW DEALS
Pricing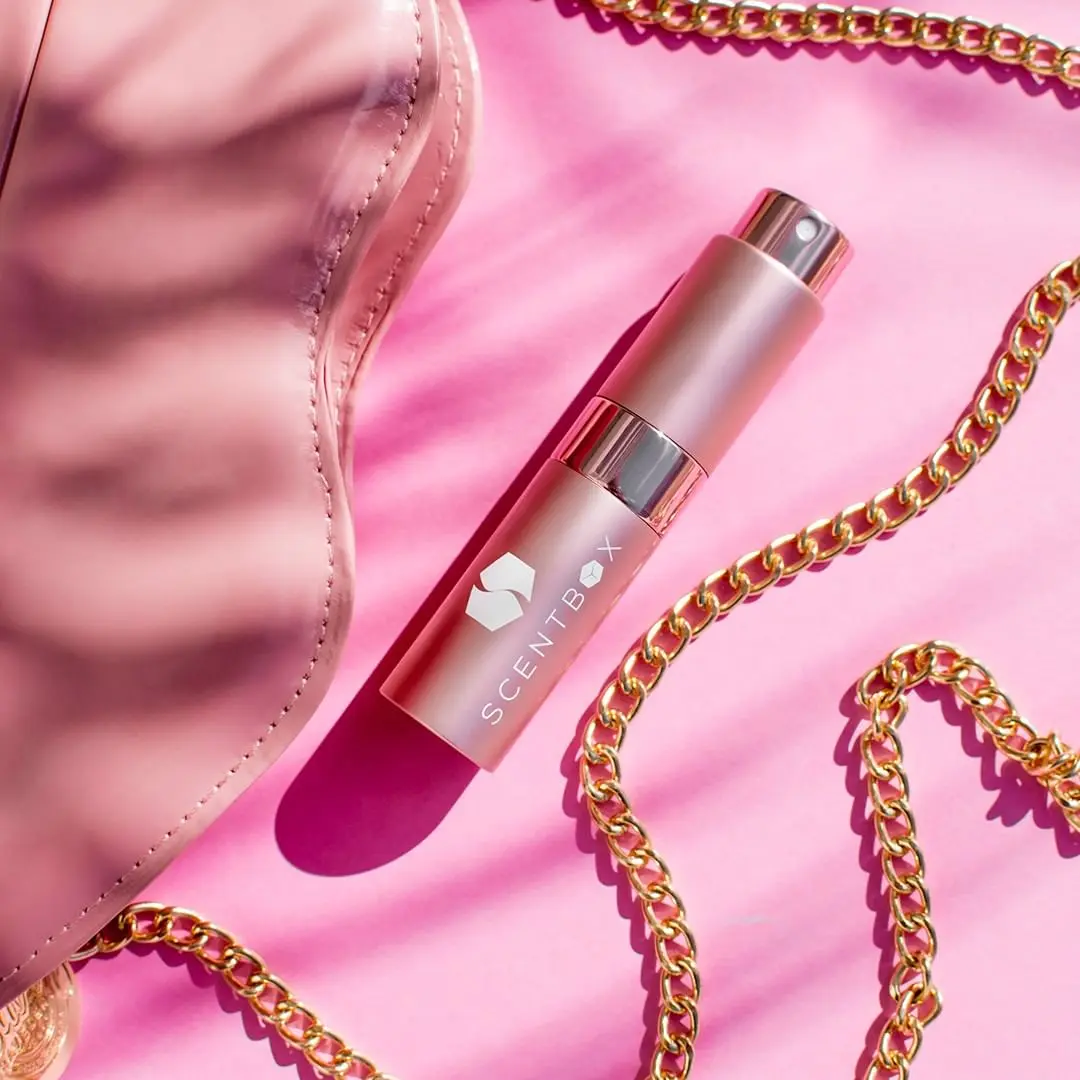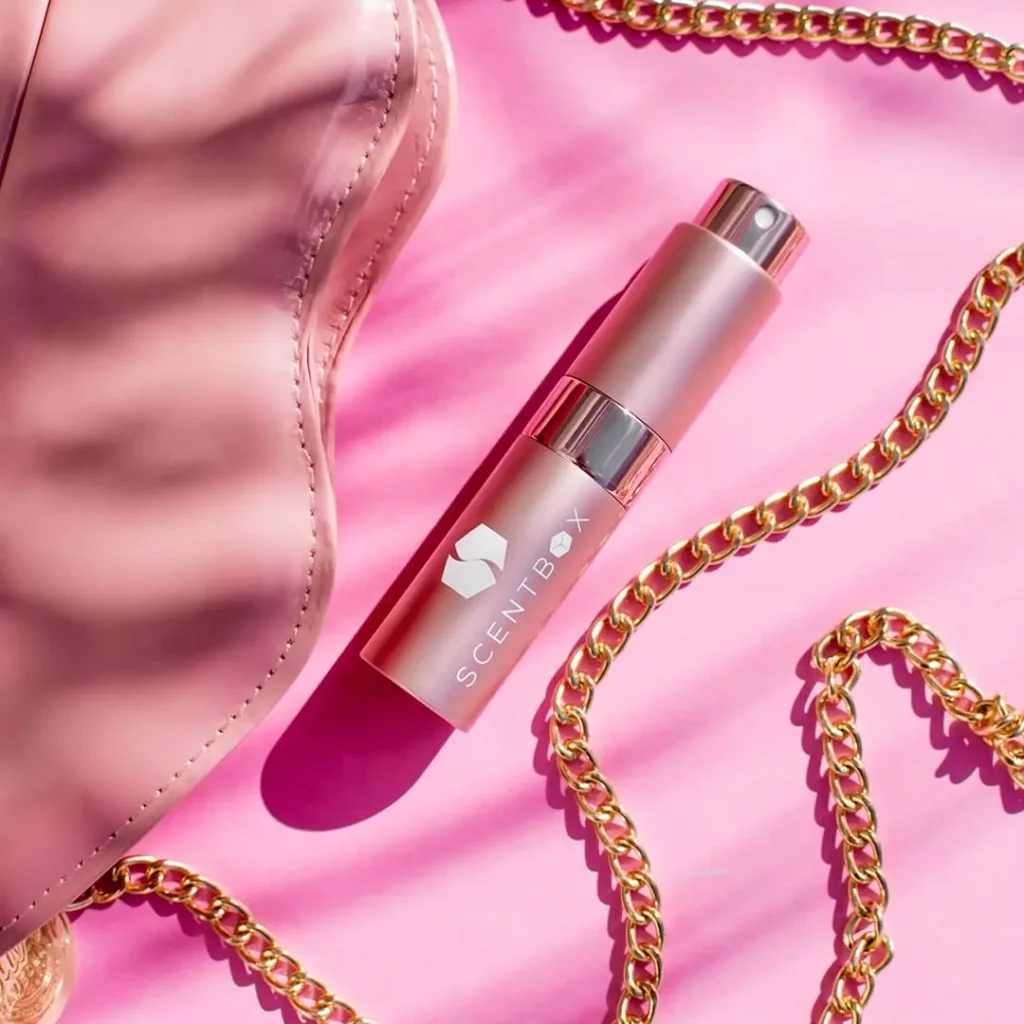 Rating: 7/10 ⭐️⭐️⭐️⭐️⭐️⭐️⭐️
Although $14.95 monthly is pretty affordable, the bottles are small (8ml). If you are a bargain hunter and are looking for the best price per ML of perfume, Scentbox is not for you. 
The one thing I dislike about ALL fragrance subscription boxes is that they are more expensive than just purchasing a large bottle.
However, the real value is in the ability to try out multiple fragrances every month, which is why I still gave their subscription a pretty good rating. Sure, it's more expensive, but the flexibility is worth it in my opinion. The fact that they also offer free exchanges is another great perk that beats their competitors!
Variety of Fragrances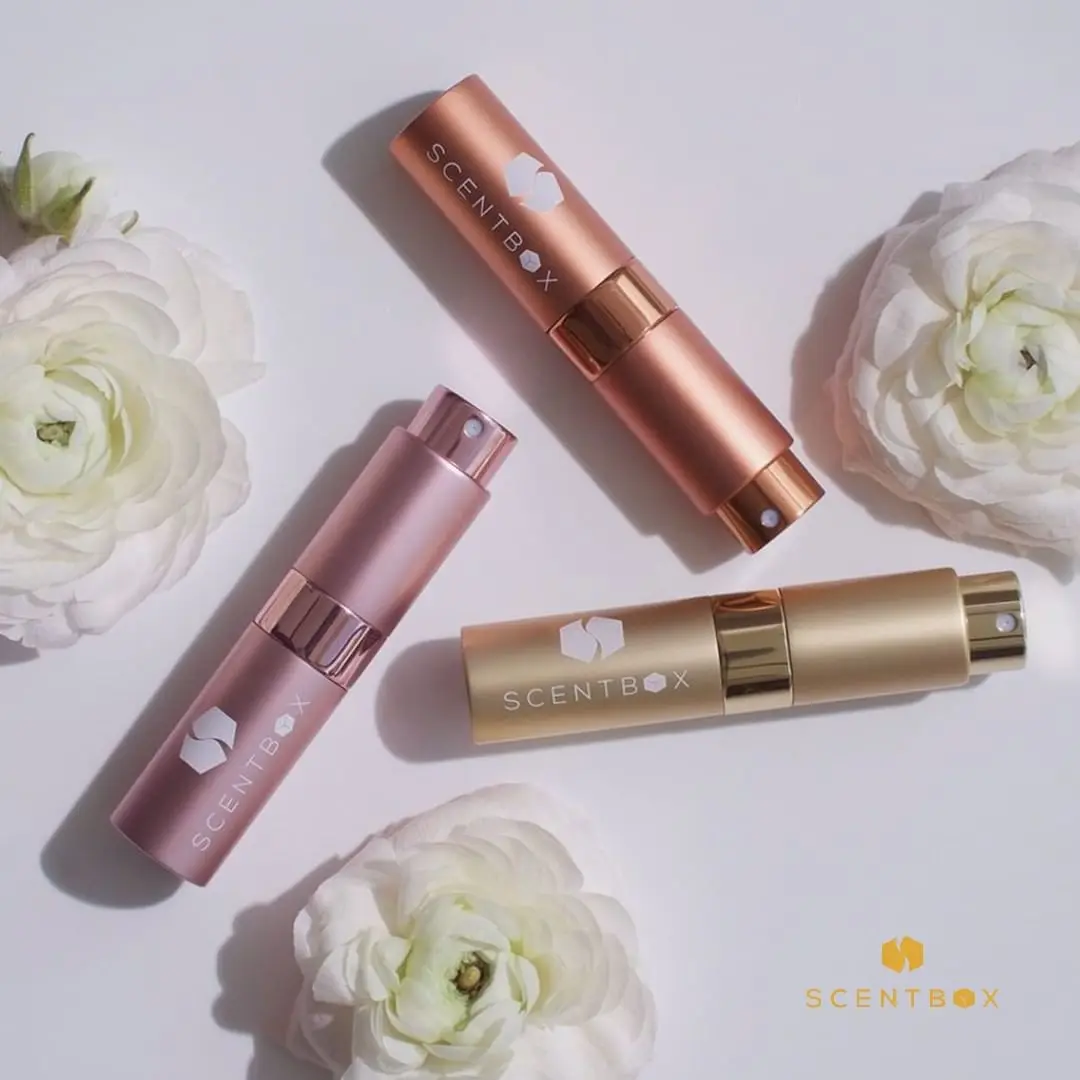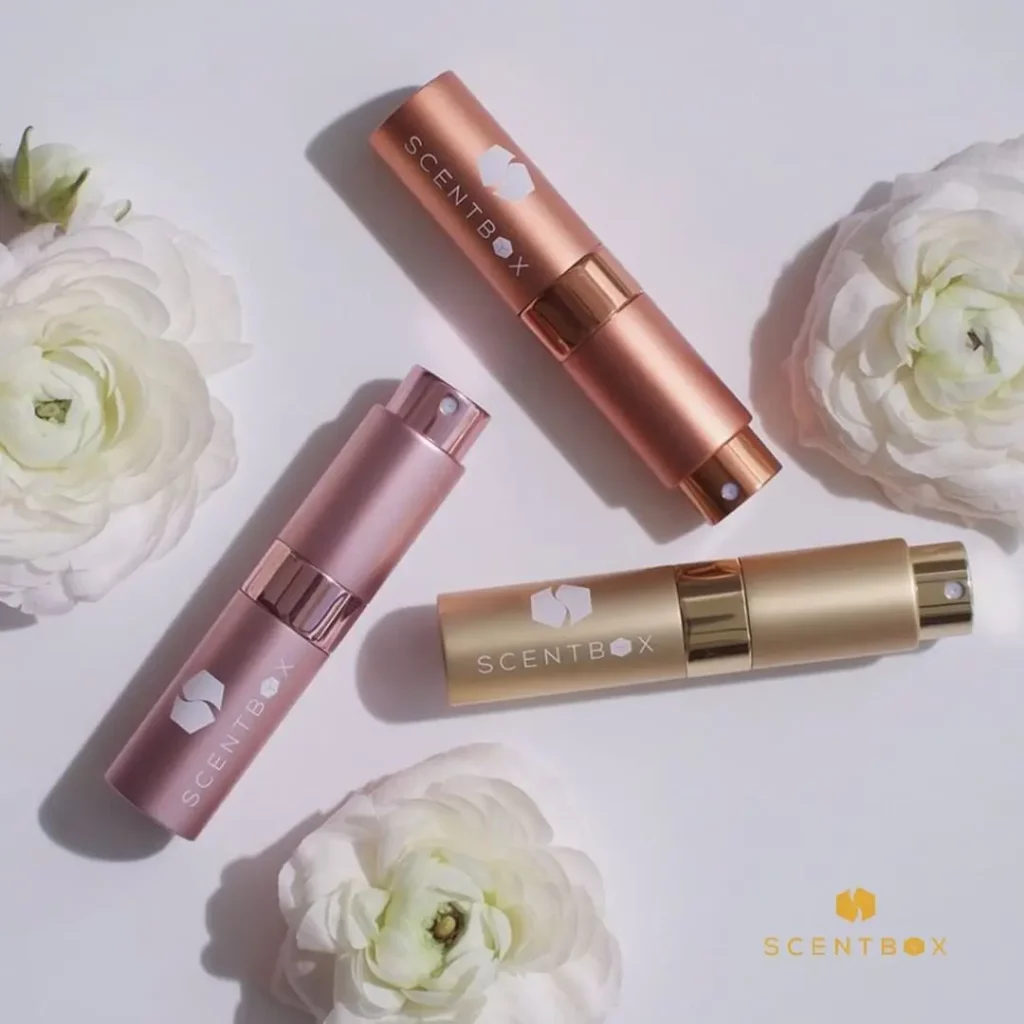 Rating: 9/10 ⭐️⭐️⭐️⭐️⭐️⭐️⭐️⭐️⭐️
They have a huge selection with over 850 luxury fragrances to choose from for both men and women. Unfortunately, If you're not subscribed you won't be able to see the full Scentbox fragrance list. You can see a few of my favorite Brands, Perfumes and Colognes Scentbox carries near the bottom of this article. 
They do a great job of carrying a variety of collections for each brand. Don't forget about the fragrance quiz! This REALLY helps and does a good job of picking perfumes you will like, I've never been disappointed.
Packaging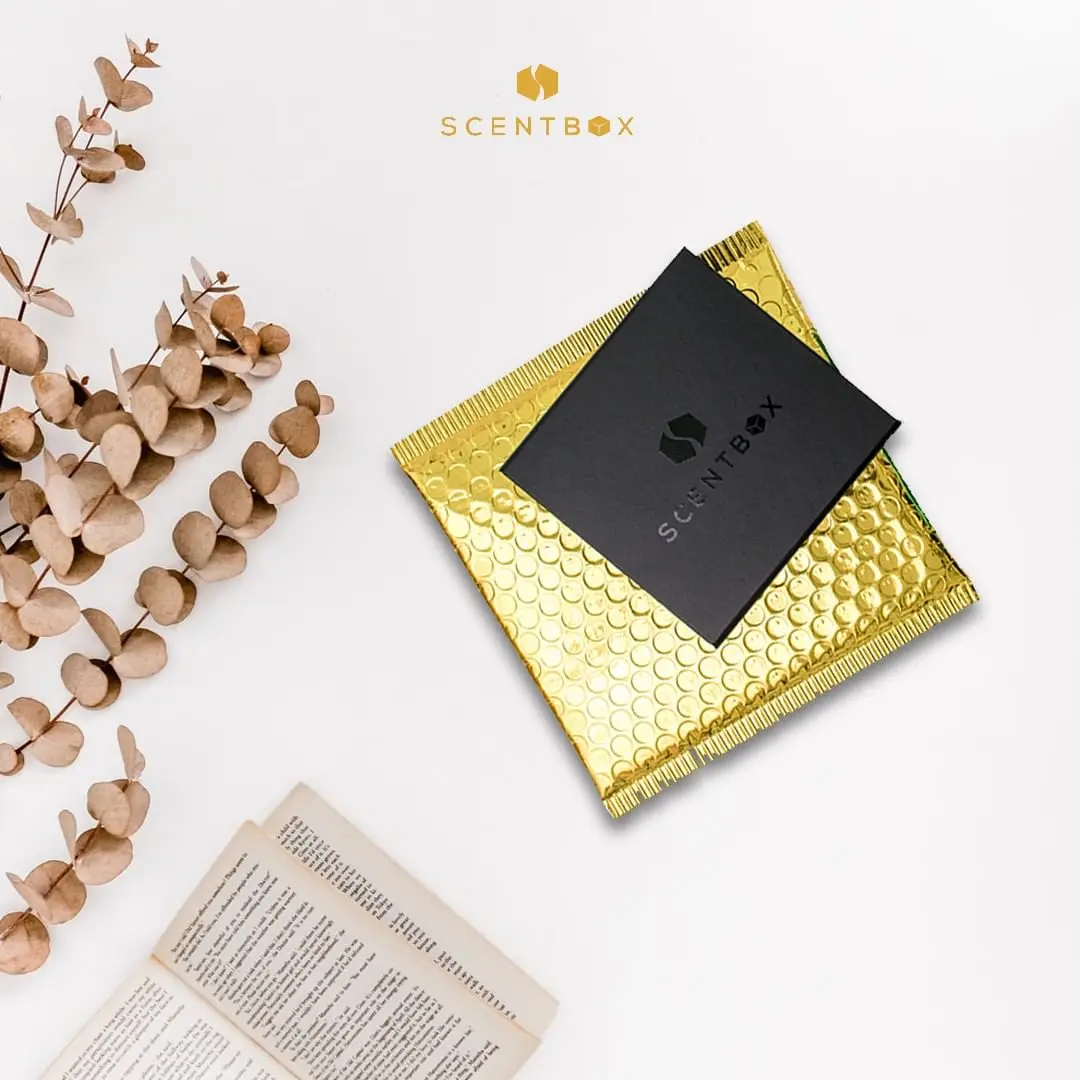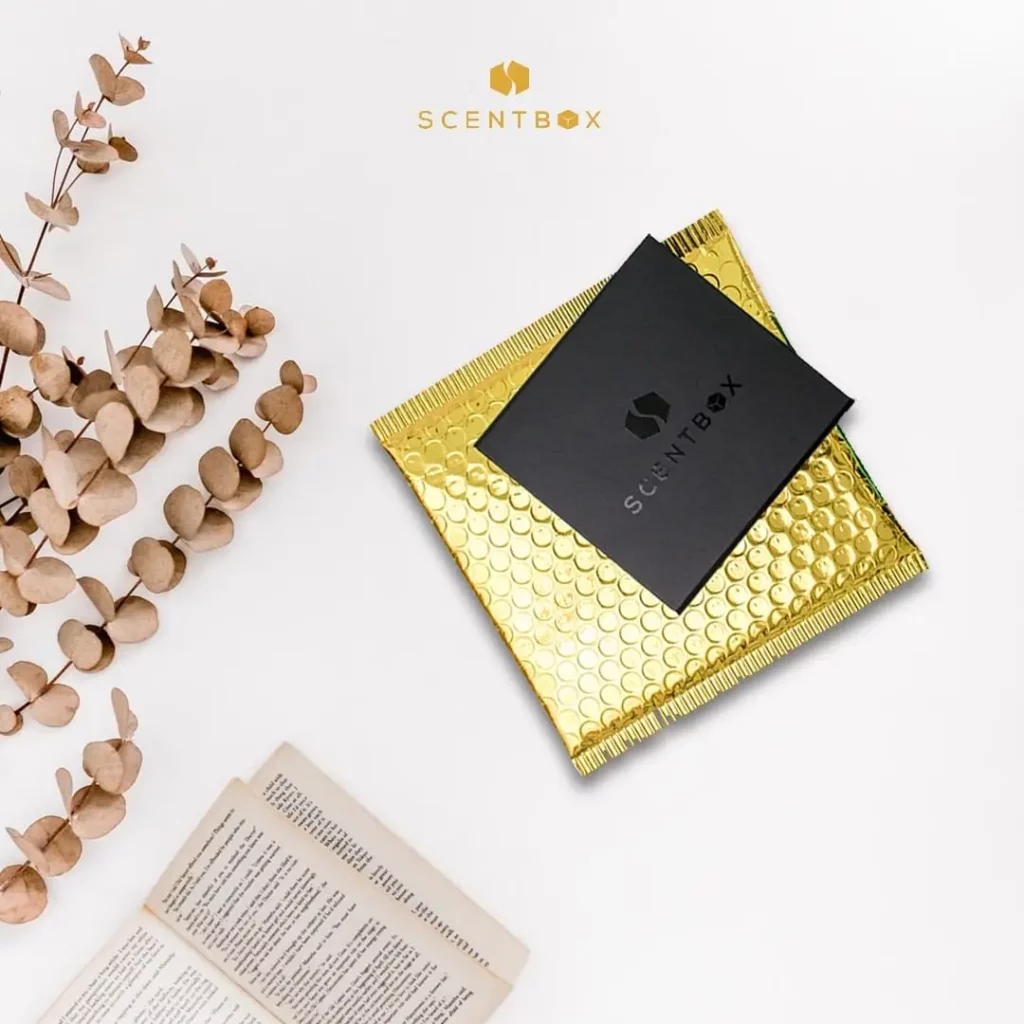 Rating: 10/10 ⭐️⭐️⭐️⭐️⭐️⭐️⭐️⭐️⭐️⭐️
I'm a little obsessed with the packaging that it comes in! Their high-quality spray bottles are super convenient, look luxurious, and easy to throw in your bag to use on-the-go. They also don't leak and have 9 colors to choose from.
Even the shipping bag is adorable.
Exchange Policy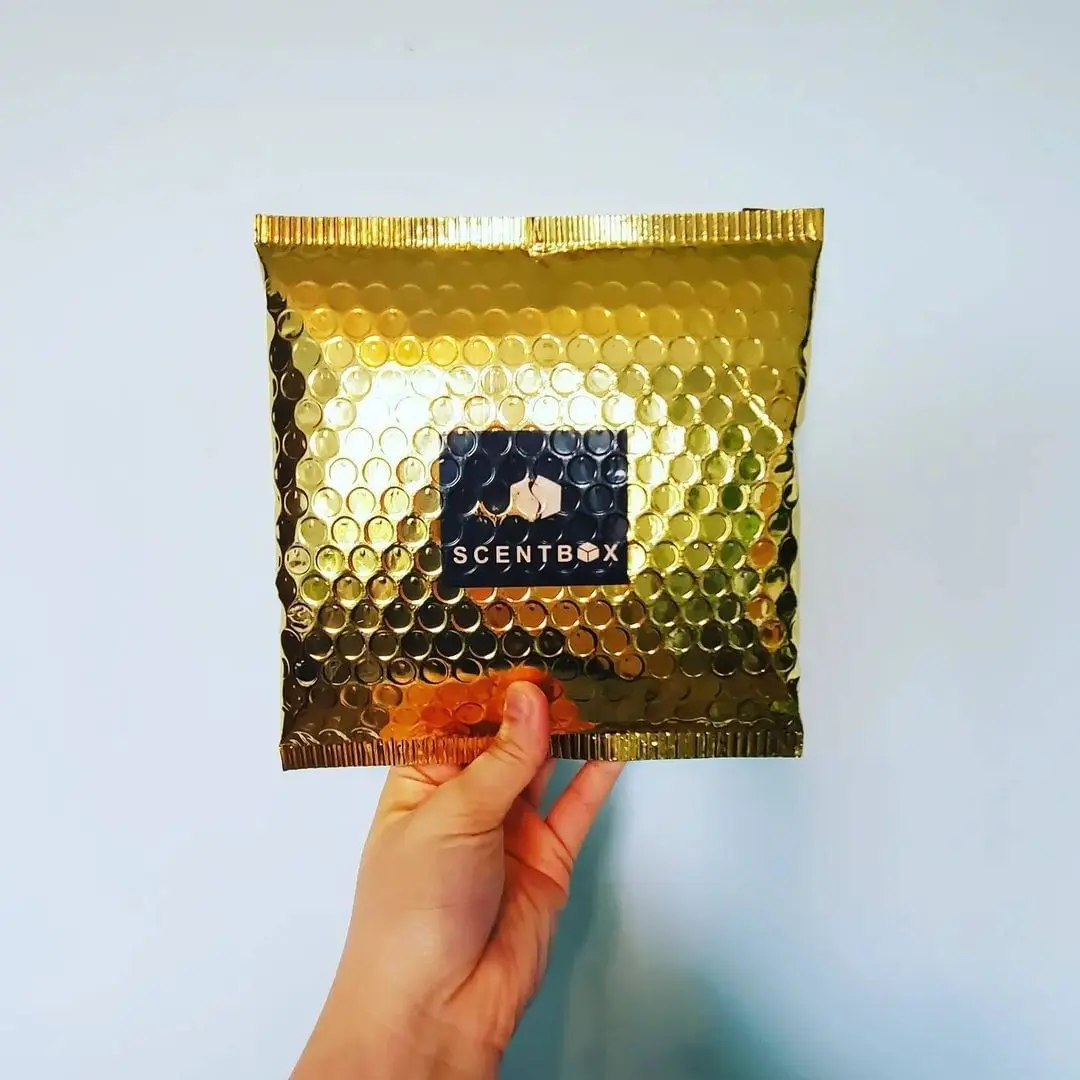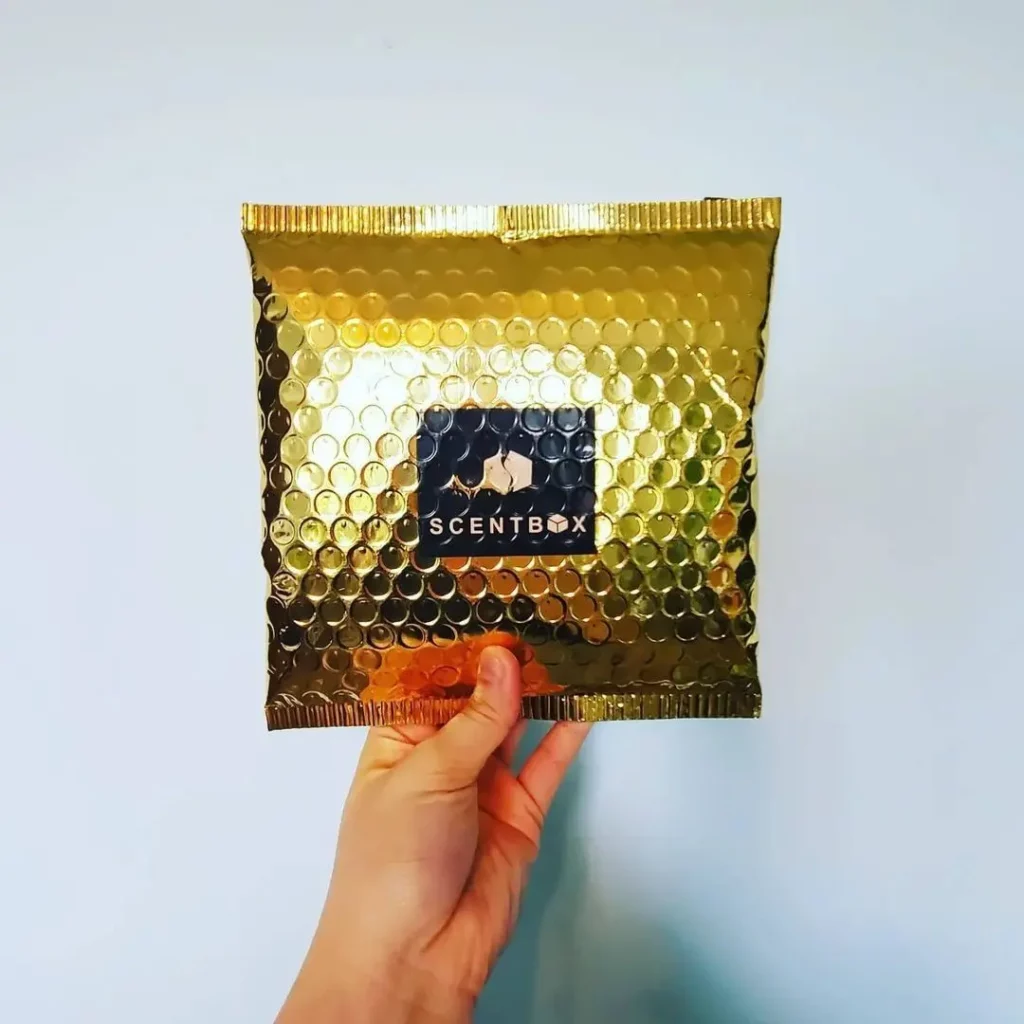 Rating: 10/10 ⭐️⭐️⭐️⭐️⭐️⭐️⭐️⭐️⭐️⭐️
As mentioned in my Scentbird vs Scentbox comparison, the reason I like Scentbox better is mainly for the exchange policy! If you don't like a fragrance, you can exchange it for FREE (limited to one exchange per month). Talk about caring for your customers 👍
Large Selection of Fragrances
I can't include the entire list of 850+ Fragrances, but here are a few lists of their top brands, including some of my favorites.
Prada
Yves Saint Laurent
Dolce & Gabbana
Valentino
Dior
Armani
Balenciaga
Cartier
Juicy Couture
My top perfumes:
Dior Addict Eau Fraiche 2014
Dolce Vita
J'Adore
Modern Muse Chic
Prada Candy Gloss
Tom Ford White Patchouli
Valentino Donna Acqua
YSL Libre
A Few Colognes:
Yves Saint Laurent Y
Tom Ford Noir
Spicebomb
Prada Luna Rossa Carbon
Invictus Intense
Hanae Mori
Armani Code Colonia
Final Verdict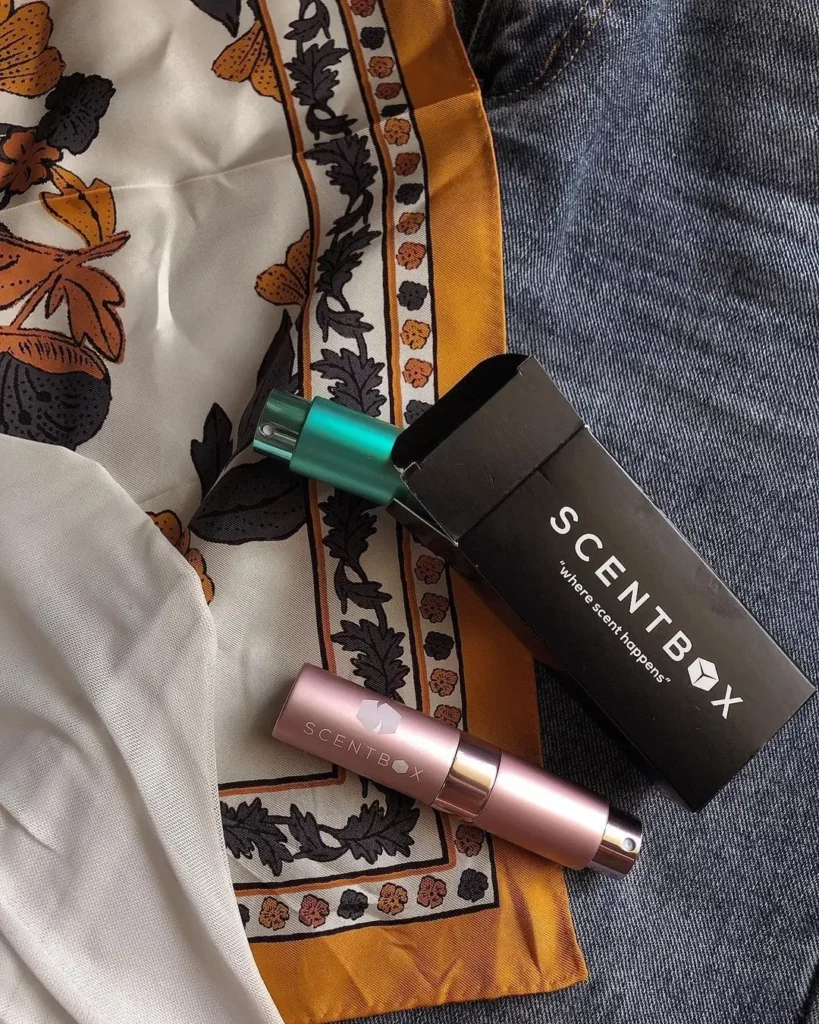 According to Scentbox reviews, customers seem really happy with their subscriptions. While some people believe the product isn't worth the price of the subscription box, it's difficult to find negative reviews about the service itself.
Personally, I highly recommend the service as well. Although it's an overall better deal to buy the large bottle in the long run, it's a great subscription to test new fragrances without committing to the full-size bottle. Plus, the free exchanges are a great perk that their competitors don't offer. They also have a wide selection of fragrances and the ability to cancel at any time.
If you haven't made up your. mind yet, you're probably deciding between Scentbird and Scentbox (the two top competitors in the space). Check out my comparison review of the two to help decide, plus I also shared my Scentbird review if you want to learn more about them.