Finding the perfect perfume is probably one of the best human experiences and joys of life. There's something about finding a signature scent that just feels like you.
But there are so many perfumes on the market, and oftentimes they don't come cheap.
Sure, there are samples you can smell at the mall or a local retailer, but sometimes there's so much going on and not enough time to really see if you want to commit to that perfume.
Well, MicroPerfumes might be the answer to this struggle. MicroPerfumes offers cheap samples of all the top perfumes and could be the future of perfume sampling.
But how does it work and is it really worth the money? Read our MicroPerfumes review to find out! 
What is MicroPerfumes?
A fairly new company, MicroPerfumes was established in 2020 and has gained traction and popularity since due to its unique and creative concept.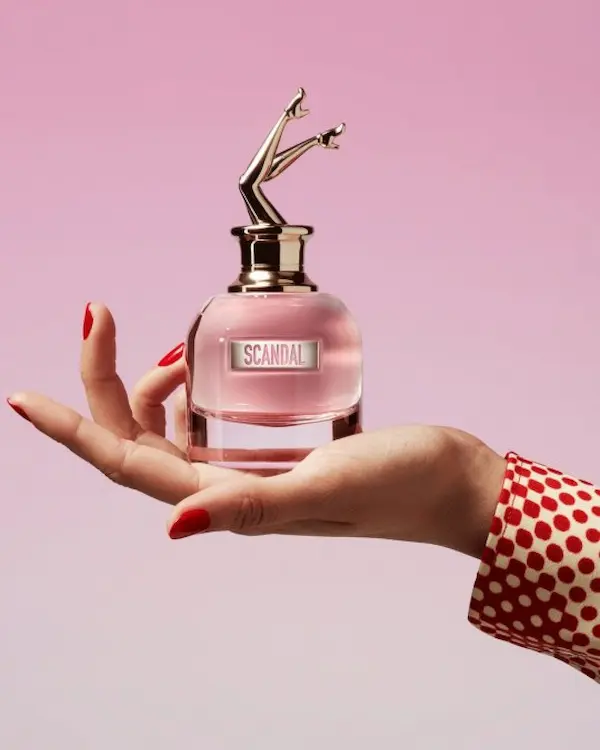 MicroPerfumes knows the frustrations of trying to find the perfect perfume and the significance of the moment when you do.
Because of that, MicroPerfumes makes it easier than ever to try out samples of luxury brand perfumes by allowing shoppers to buy as many samples as they want for low prices with free shipping!
They also offer slightly larger travel bottles and full-size bottles, but we know most of you are curious about their unique sample offerings.
MicroPerfumes Overview
MicroPerfumes has some of the most popular and most sought-after perfumes on the market.
Offering luxury scents like Dior Sauvage and Baccarat Rouge 540, MicroPerfumes is the perfect outlet to quench your perfume needs and curiosities.
MicroPerfumes offers nearly 200 colognes for men and almost 300 perfumes for women, making it the perfect one-stop shop for yourself, a friend, a family member, or your partner.
Is MicroPerfumes Legit?
Yes, MicroPerfumes is a legit company. Although MicroPerfumes isn't affiliated with the brands it offers, the company guarantees authentic and genuine perfumes.
Additionally, MicroPerfumes has been featured in big news outlets and online publications, and many perfume enthusiasts are aboard the MicroPerfumes train as well!
MicroPerfumes Review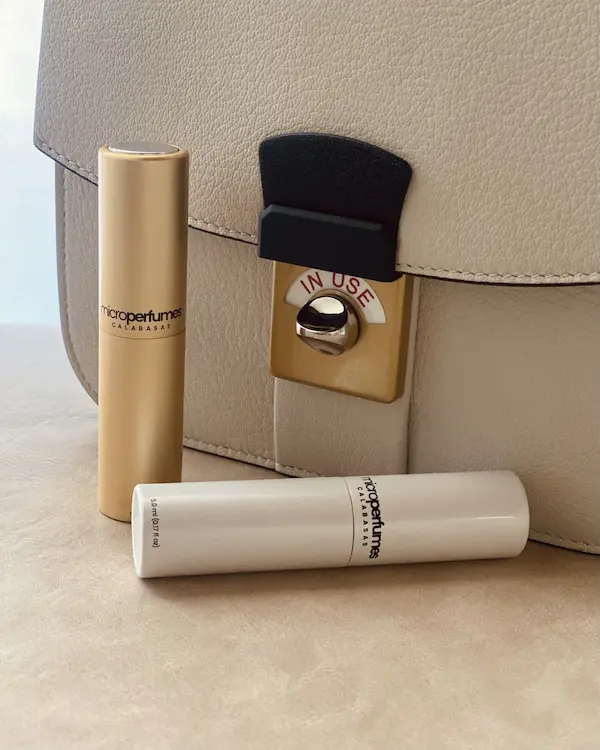 Overall: ★★★★★ 5 stars
MicroPerfumes is an awesome place to try out affordable designer perfumes and colognes before making any commitments.
The company offers free shipping, unlimited samples, and the most popular products all at prices that seem unreal.
Those who shop at MicroPerfumes are totally in love, and perfume connoisseurs can testify the authenticity of the perfumes!
Price: ★★★★ 5 stars
The prices at MicroPerfumes are great.
Sample sizes for each perfume and cologne vary, but sample bottles and vials can generally range from $1 to $7. They also offer full-size bottles at retail value (and oftentimes less than retail value).
MicroPerfumes has a lot of sales scattered throughout the website, and you can even check out its sale page to see current deals!
Sample vials are repackaged in 0.75mL bottles and sample sprays are put into 3.0mL bottles. They also offer gift sets for those who need a holiday gift idea (or just want to try a few different scents).
Sizes: ★★★★★ 5 stars
MicroPerfumes has a nice size range of perfumes to choose from before committing to the full-size bottle.
As mentioned before, sizes come in the following:
Vial – 0.75mL
Sample spray – 3.0mL
Travel spray – 5.0mL
Full-size bottle – sizes can vary (not repackaged)
Excluding the price of a full-size bottle, you can typically expect to pay under $20 for any of the other sizes, including the travel spray!
Brands: ★★★★ 4 stars
MicroPerfumes is an awesome site for designer brands, but not so much for more cniche brands.
There aren't as many options on MicroPerfumes for those who don't want higher-end products or want to discover lesser-known fragrance brands, but you can still check out MicroPerfume's list of brands here.
What Customers Are Saying
The fragrance baddies do not mess around with their perfumes and colognes, so of course, we had to check Microperfumes reviews to see what the general opinion is.
Here are some things customers had to say:
Perfumes are authentic
Shipping is fast
Great customer service
Awesome prices
Way easier than going to a local perfume counter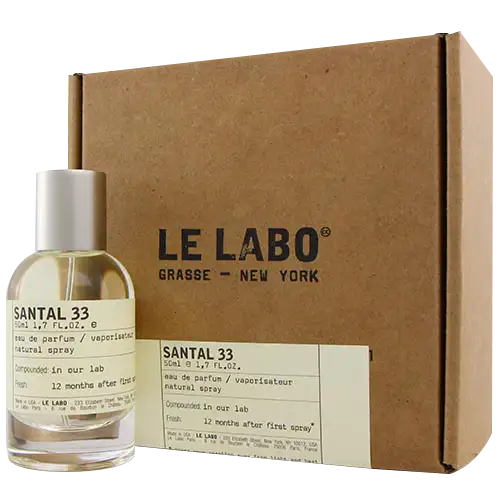 MicroPerfumes carries nearly 300 fragrance products for women, which is a huge selection.
Some of the brands MicroPerfume offer to their perfume-loving ladies include Tom Ford, Burberry, and Bvlgari!
With a massive selection of amazing products and brands to choose from, MicroPerfumes is perfect for those who've always wanted to try out a popular scent with more than just a fragrance strip.
With free shipping, common sales, and unbeatable prices, MicroPerfumes is the hub for all things fragrance.
---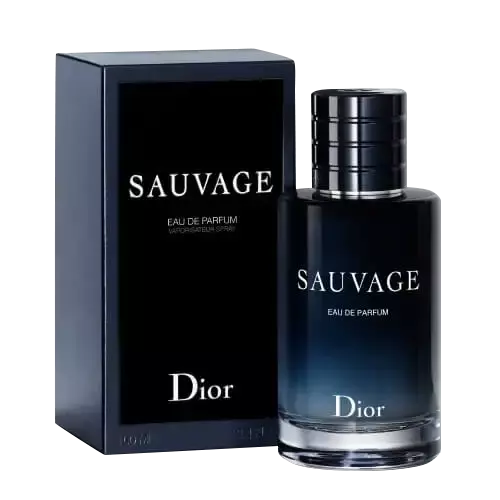 There's nothing wrong with being a man who wants to smell nice — in fact, it's highly encouraged.
With almost 200 colognes to choose from, MicroPerfumes takes care of its men shoppers by offering the hottest scents and impressive fragrances.
In the men's department, you can find cologne from the likes of Versace, Yves Saint Laurent, and Giorgio Armani!
Deodorant does not need to be the only scent wafting from a man's body, and MicroPerfumes is here to prove it with accessible prices and an easy shopping experience.
---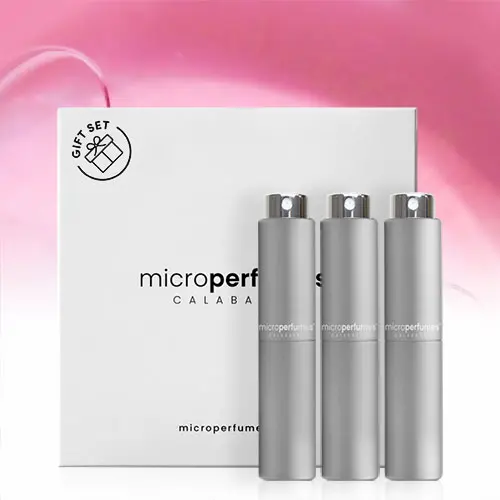 If you didn't think it could get any better — it just did.
MicroPerfumes offers sample sets featuring top perfumes that make perfect gifts for loved ones (and yourself).
There are seven gift sets currently available, with some of them being:
These perfumes are timeless, classy, and well-known in the fragrance world, and are available on MicroPerfumes for a great deal.
These sets range from $60 to $140 and come in repackaged MicroPerfume travel spray sizes that are 5.0mL each!
These sets will allow you to enjoy a little bit of everything, and if you can't enough of a certain fragrance, there's always the option of purchasing a full-size bottle.
Return Policy
Because MicroPerfumes guarantees 100% authenticity when it comes to the products it offers, MicroPerfumes does not accept any returns or exchanges for vials, sprays, or other decanted items.
MicroPerfumes is not responsible for returns based on not liking a fragrance, so to avoid and ensure product tampering, decanted items are final sale.
However, the exception is if there are damaged or defective items, and those can be sent out for replacement so long as MicroPerfumes has been informed within 48 hours of receiving the product.
RELATED: 9 Best Perfume Subscription Boxes
FAQs
Where is MicroPerfumes located?
MicroPerfumes is located in Calabasas, California. 
Does MicroPerfumes sell real perfume?
Yes, MicroPerfumes sells genuine, authentic perfumes in samples or full-size bottles. 
MicroPerfumes Alternatives