Trying to decide between ordering from Romwe vs Shein for your fast fashion needs? Both have a similar approach to getting the latest fashion but their styles are very different. Find out which one wins in our review!
Both Romwe and Shein are online fashion hubs for the cheapest trends owned by the same parent company, called Nanjing Lingtian Information Technology Co., Ltd.
Both brands are Chinese and have many similarities in their offerings. But which brand is right for you?
We compared these two fast-fashion brands to see which one is the best. Read our take on Romwe vs Shein to see which one you should choose for your cheap threads.
Plus, be sure to take a look at the 27 Best Online Clothing Stores for All Your Fashion Needs.
Romwe vs Shein Overview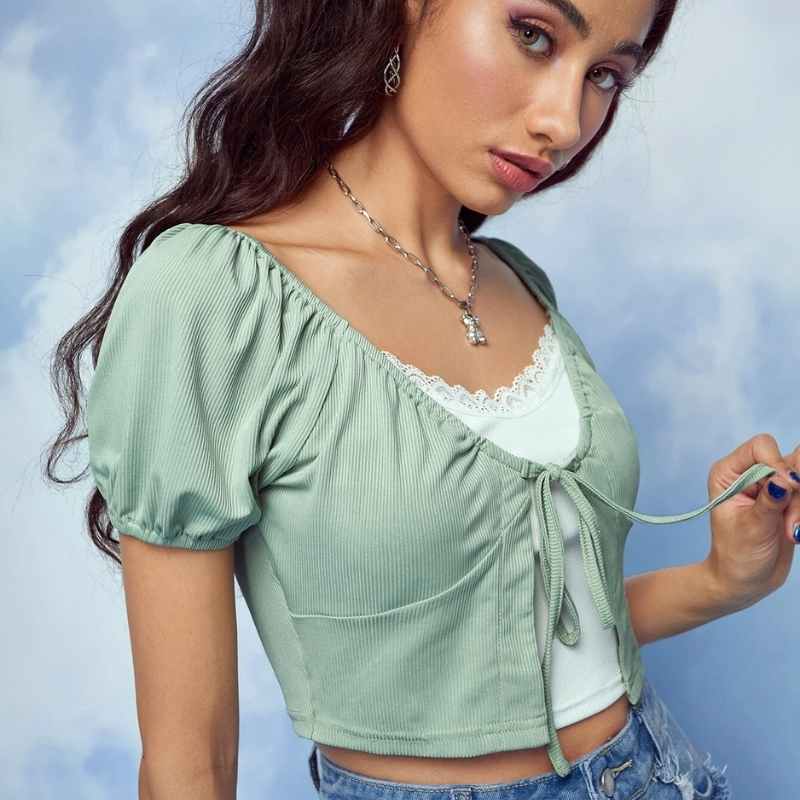 Romwe was launched in 2010 and is offered online on its website.
The brand offers men's and women's clothing, anything from T-shirts, leggings, dresses, jewelry, swimwear, and more, all in the latest trends with massive sales and promotions every day.
Shein is also widely popular and worn by many Gen-Zers and Millennials alike. It began in 2008 but just recently gained global popularity a few years ago.
The brand offers women's and men's clothing, everything from dresses, tops, lingerie, activewear, and more, continuously running sales and promotions.
These fast-fashion brands focus on making the trendiest clothes at the most affordable price. Let's take a look at their main points to get a better understanding of each brand:
Romwe (Winner)
Shein
–Continuously updated designs

-More ethical and sustainable practices

-Offers more discounts and promotions

-Prices range from $5-$40

-Offers a big social media effort

-Offers a wide range of trendy clothing for men and women

-Sizes range from XXS to 4XL

-Free shipping on orders over $19

-Free returns within 60 days
–Continuously updated designs

-Better quality products

-Offers many discounts and promotions

-Prices range from $5-$40

-Offers a more user-friendly experience

-Offers a wide range of trendy clothing for men and women

-Sizes from XXS to 4XL

-Free shipping on all orders over $49

-Free returns within 45 days
Romwe vs Shein
Quality
Overall, customers were satisfied with Romwe's quality for the most part. It is still a fast-fashion brand, so customers can't expect looks to last. The quality is similar to Shein's because they are owned by the same company.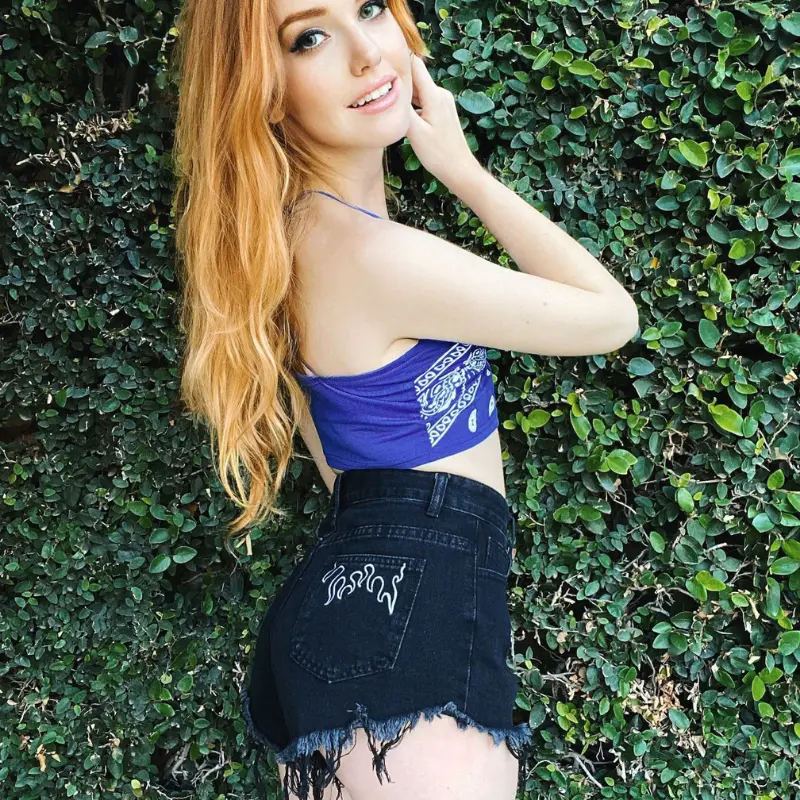 The prices are incredibly reasonable, and the quality of the clothes is decent—not amazing, but definitely good enough for the price. The selection is also pretty great, with lots of different styles to choose from. We've ordered from Romwe a few times, and I've been happy with my purchases.
Read our full Romwe Review here!
The quality of Shein's clothing is lacking, but for such a cheap price, it's hard to complain. It has built a reputation for good-enough quality clothing for a cheap price. Many customers are looking for quantity over quality when shopping this brand.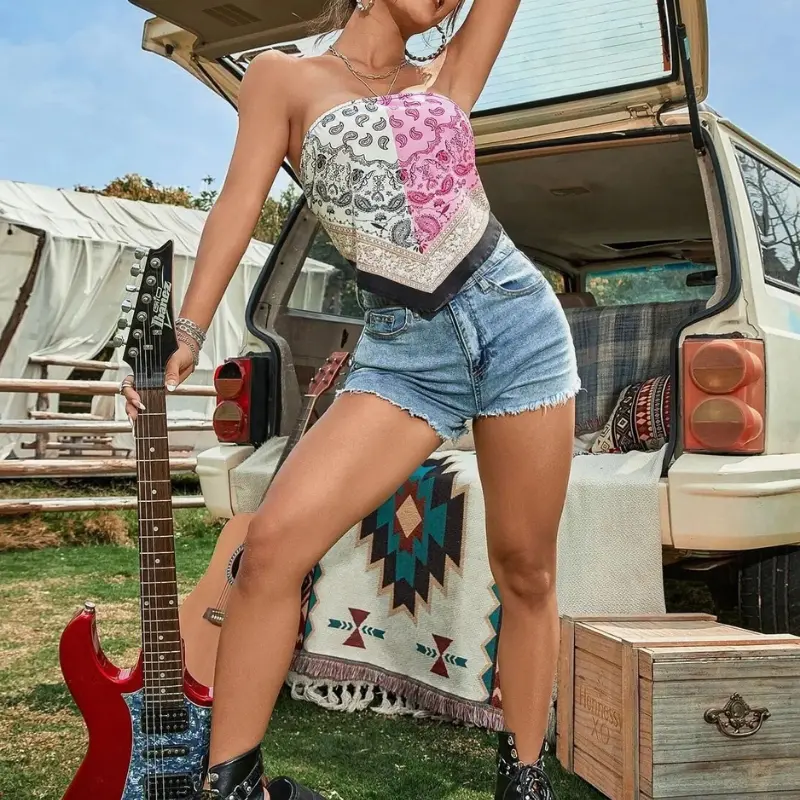 Plus, most buyers are willing to overlook the clothing's flaws because of the cheap price. It's a very inexpensive way to update your wardrobe.
See our full Shein Review here!
Top Alternative: Fashion Nova
Sizing
Both Romwe and Shein have pretty inclusive sizing. They both offer clothing in sizes XXS-4XL in women's and XXS-5XL in men's sizes.
Like most fast-fashion brands, customers say the sizing for both Romwe and Shein runs small, so it might be a good idea to order up a size on their clothing.
Styles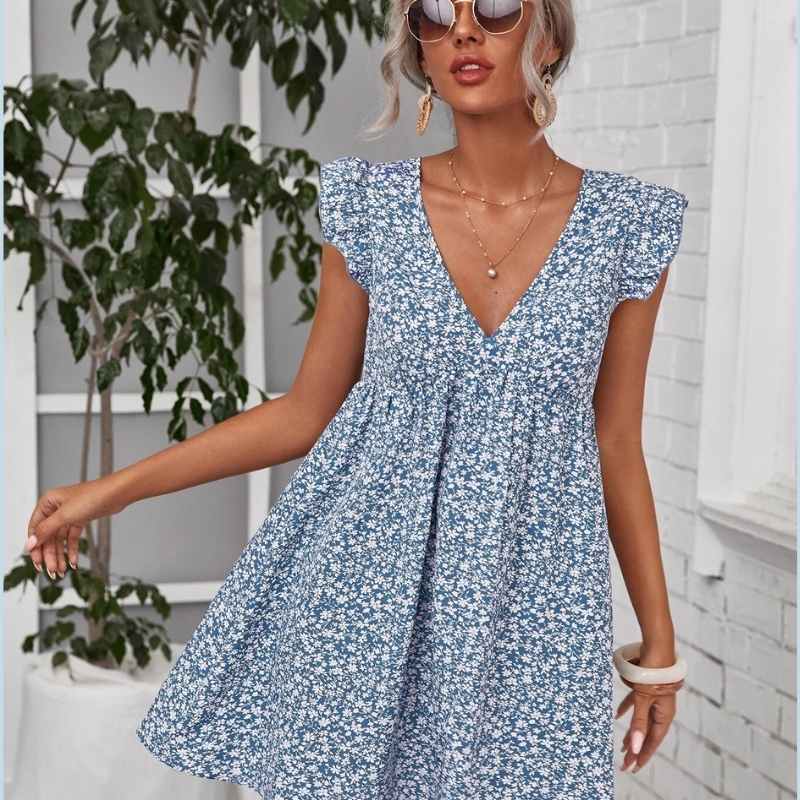 Romwe offers a variety of styles in men's and women's clothes, including dresses, jumpsuits, leggings, shorts, coats, and more.
Most customers say that Romwe attracts a younger crowd, known for making cute and chic clothing.
Shein kills it in styles, cuts, colors, patterns, and variety. Most customers agree that its selection of clothing is endless.
Shein attracts an older crowd and customers say they love how on top of trends Shein is. 
Top Alternative: Nasty Gal
What Customers Are Saying
We've searched the web for real customer experiences with Romwe and Shein to find the most common talking points about the two brands. Overall, these are the top points of feedback. Customers say:
Romwe has cute and comfortable styles
Shein has trendy and fashionable styles
Romwe is cheaper
Shein has more clothing options and a kid's section
Romwe is more ethical
Shein's clothing quality is poor
Both brands run small
Shein's clothes can shrink and bleed colors
Conclusion: Which brand should you choose?
When it comes to Romwe vs Shein, both brands offer similar quality and sizing, but Romwe has a bit more ethical practices and is a bit cheaper. The quality of their clothes isn't amazing, but customers say it's definitely worth it for the price.
These brands are so similar it is difficult to pick which is better, but it all comes down to style. Romwe offers younger-looking clothes that have cute designs and are comfortable. On the other hand, Shein has more trendy and risque designs.
If you're looking for affordable clothes that have better quality, we recommend something with a little more substance such as American Eagle and Uniqlo!