Workout wear and fitness garments are no longer limited to comfort and convenience. People want high-quality, stylish fitness wear that enhances their workout experience and helps them look and feel good.
Rhone and Lululemon are the brands of choice, as they deliver both. Both offer a wide selection of athletic garments for men at affordable prices, but which brand is better?
This detailed guide on Rhone vs Lululemon will help you pick the best brand out of the two.
Rhone vs Lululemon Overview
Rhone offers performance-driven garments that cater to active lifestyles for men. Nate, Ben Checketts, and Casey Edgar founded Rhone in 2014. The company collaborates with retailers like Bloomingdale, Equinox, and Nordstrom and has opened its pop-up stores across the states.
Chip Wilson founded Lululemon in 1998 in Vancouver, Canada. The brand offers both men and women premium athletic apparel and accessories suitable for yoga, training, running, and more. Lululemon initially started as a yoga studio and part-time design studio. After gaining popularity, it turned into a full-fledged apparel store in 2000.
Both Rhone and Lululemon focus on making men's athletic wear more affordable, comfortable, accessible, and stylish. However, despite growing in the same niche, they vary in terms of the pricing, sizing, and shopping experience.
Rhone
Lululemon
-Rhone specifically caters to men's activewear

-Rhone has a limited range of high-performance activewear for men 

-Rhone ships its products internationally 

-Rhone items are available online and through different retailers across the US
-Lululemon caters to both men and women 

-Lululemon has an extensive range of trendy athletic apparel 

-Lululemon ships its products only within the US and Canada 

-Lululemon has more than 300 stores in America and 80 stores in Canada
Rhone Vs Lululemon
We hope you now have a fair idea of what each brand offers. Before you browse through the products of each brand and buy some snazzy fitness wear, this Rhone vs Lululemon review will tell you what to expect. Keep reading for all the details on both brands.
RELATED: Vuori vs Lululemon Review: Which Athleisure Is Better?
How To Shop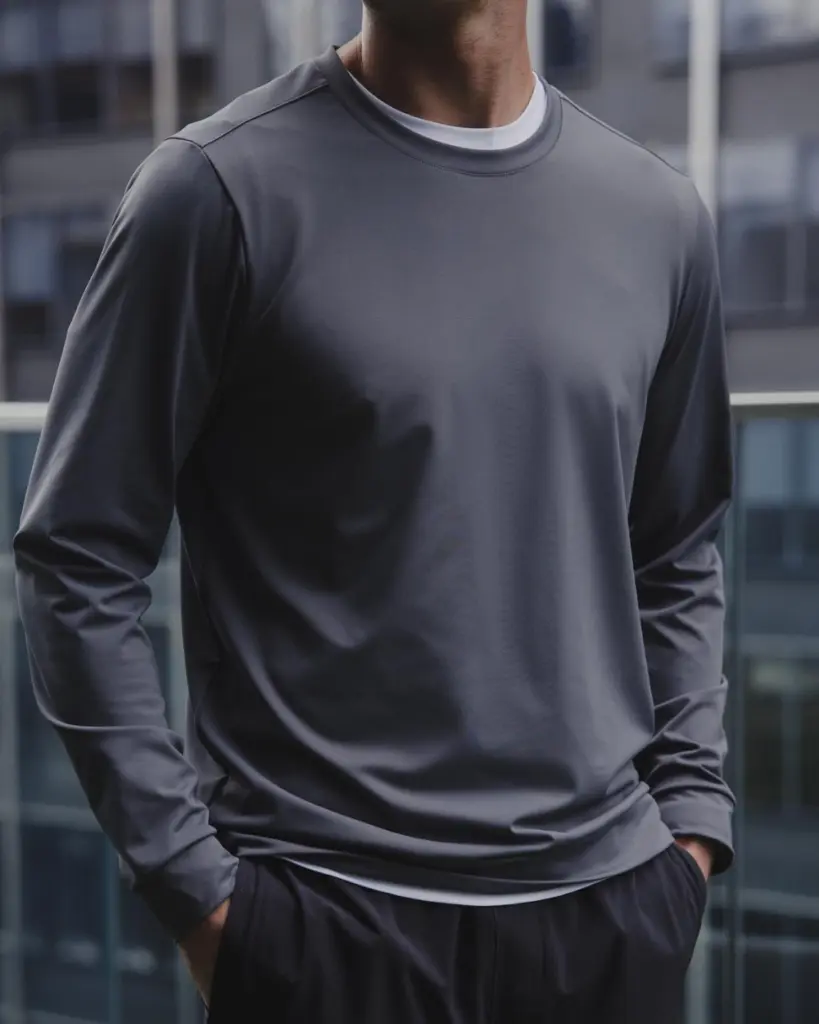 Rhone has three pop-up stores in New York and Connecticut. You can also find their apparel at different retail stores and gyms spread across the States. Besides this, you can also purchase their products online through their official website, where you enjoy free shipping on orders above $100.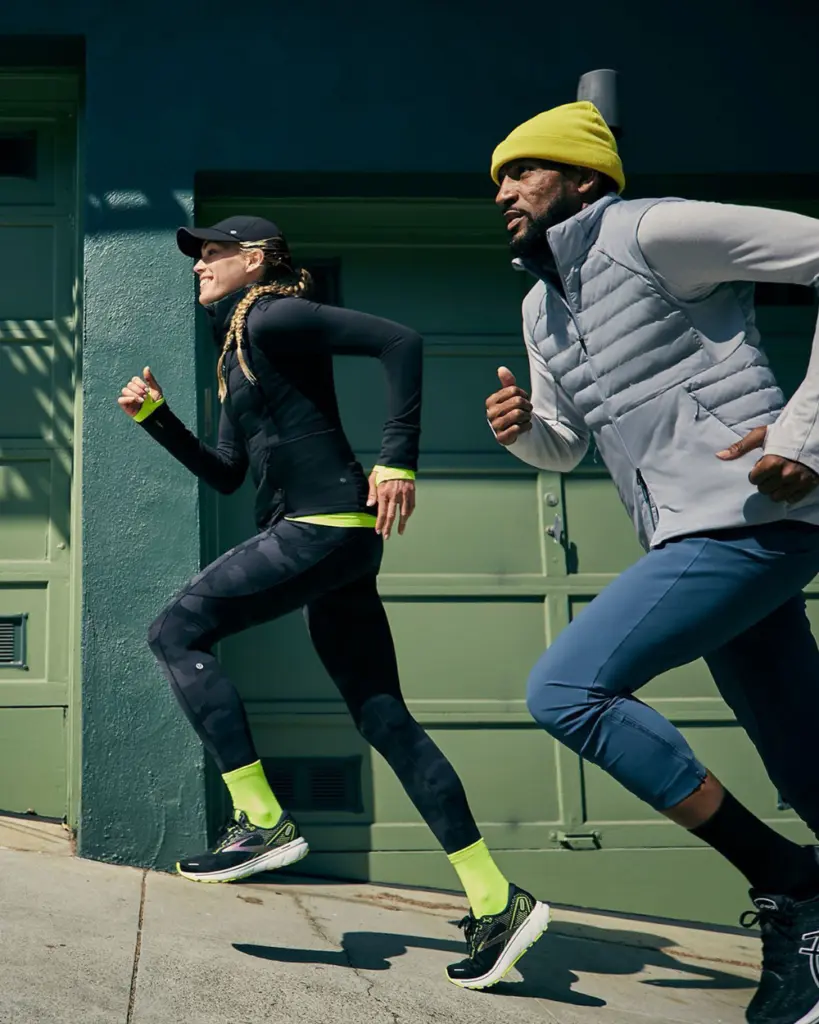 You can purchase Lululemon products online with easy returns and affordable shipping prices. You can also buy them directly from any of their 380 stores across the United States and 80 stores across Canada.
Pricing
Rhone is slightly more affordable in comparison to Luluemon. However, as they use customized luxury fabrics for their garments, their prices are somewhat high.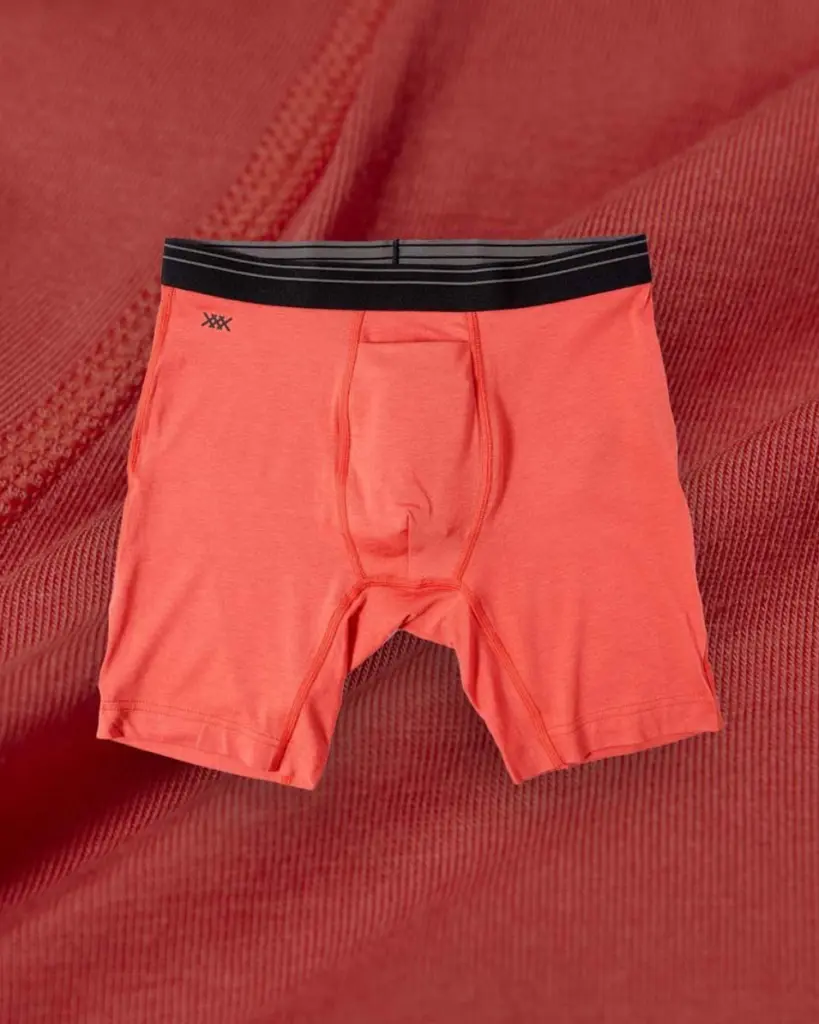 Their commuter pant, a customer favorite, comes at a cost of $138, while their briefs, undershirts, and other essentials come at around $20 to $30.
You can enjoy more offers and discounts when purchasing from Lululemon. However, note that their prices are slightly steeper than Rhone. To make this clearer, Lululemon is one of the most expensive athleisure brands.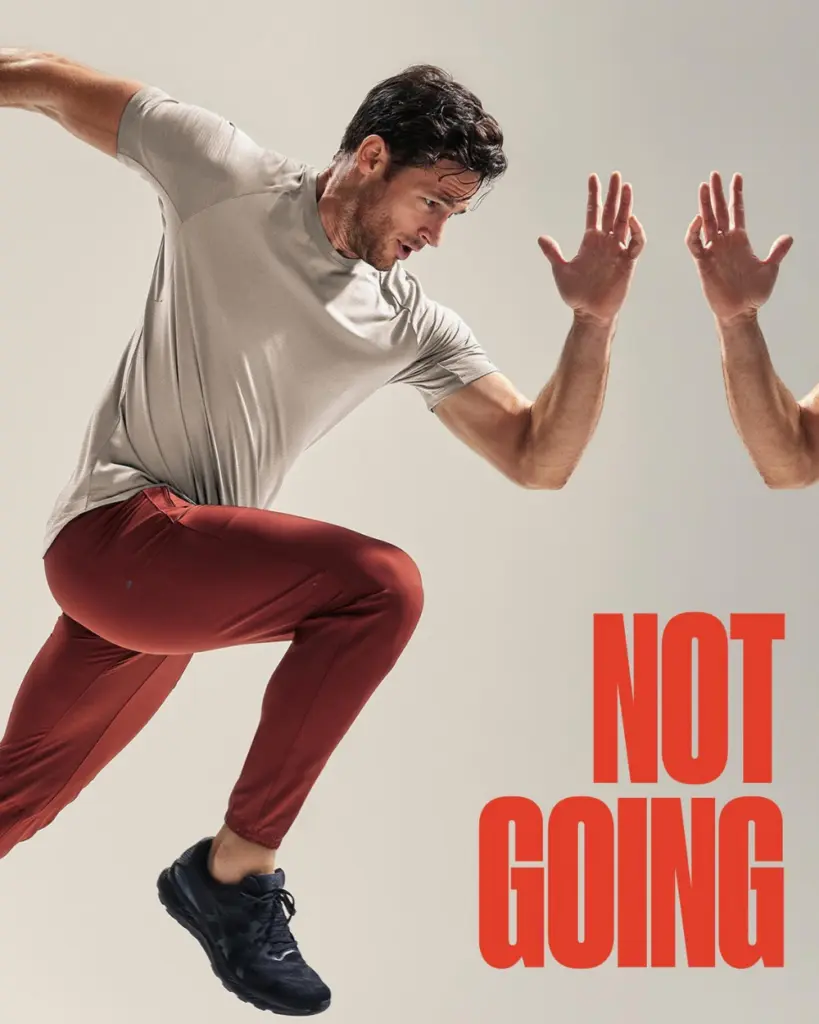 Compared to other brands, something as basic as a pair of yoga pants would be at least $20 higher at Lululemon.
Quality
Rhone offers premium quality products. This is one of the reasons it is very popular as it is a well-loved feature of the brand.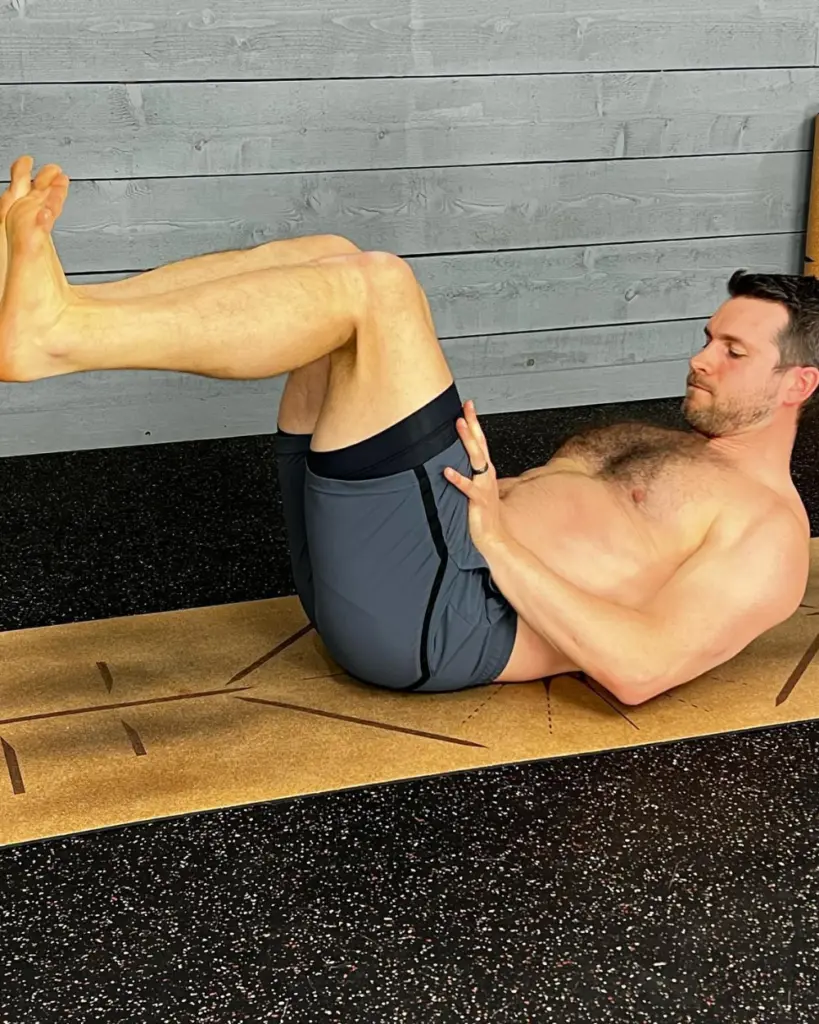 Many customers say Rhone is on par with Lululemon in terms of the quality of most of their products, especially shirts. Some say Lululemon offers slightly better quality pants, though this isn't to say Rhone's options are poor by any means.
They offer their customers a wide range of color and clothing options and ensure the garments are functional, in style, and fashionable.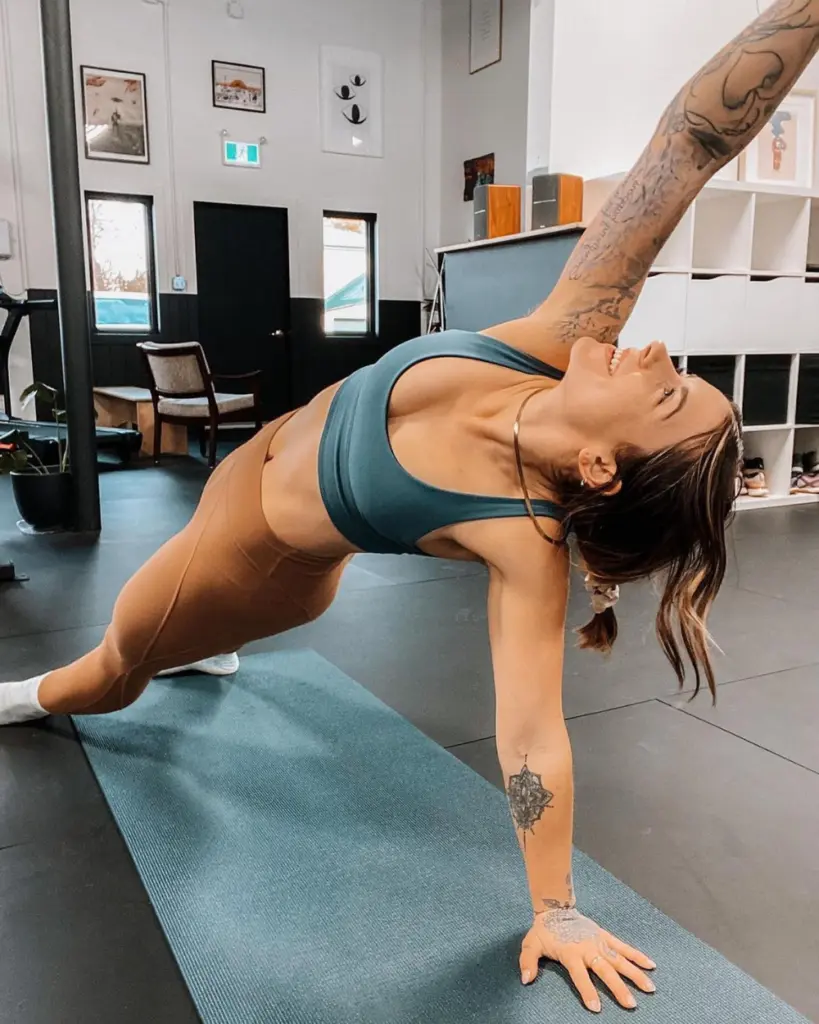 The shape, stitching, quality of fabrics, and finishing of the products that Lululemon offers are top-notch. The garments are stretchable, breathable, and durable to last you a very long time, even after rough usage.
Honestly, you can't go wrong with Lululemon's quality.
Sizing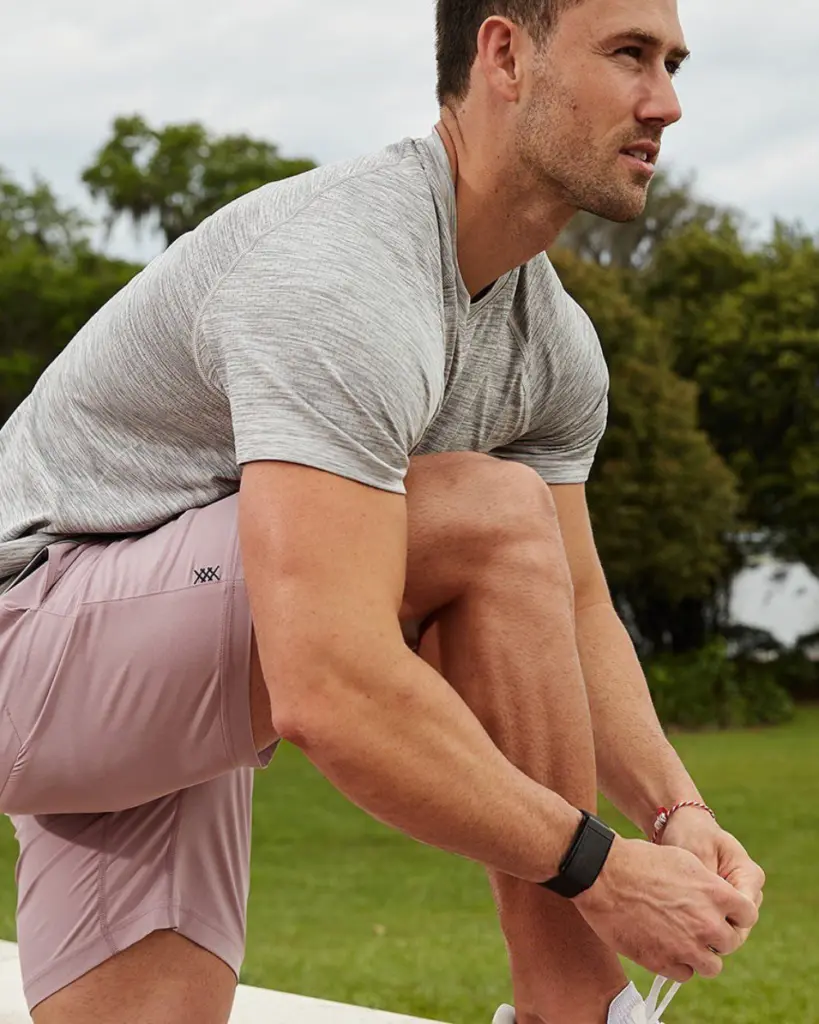 Most Rhone products run true to their size, but you may often find some size disparity when purchasing a Rhone shirt. Their performance t-shirts run slightly smaller than their others, so it is recommended to go up a size. The seamless designs are figure-hugging and provide a tight and compressed fit.
Lululemon has an extensive and inclusive sizing option. It caters to people of many sizes. You can get products that run from size XS to XXL.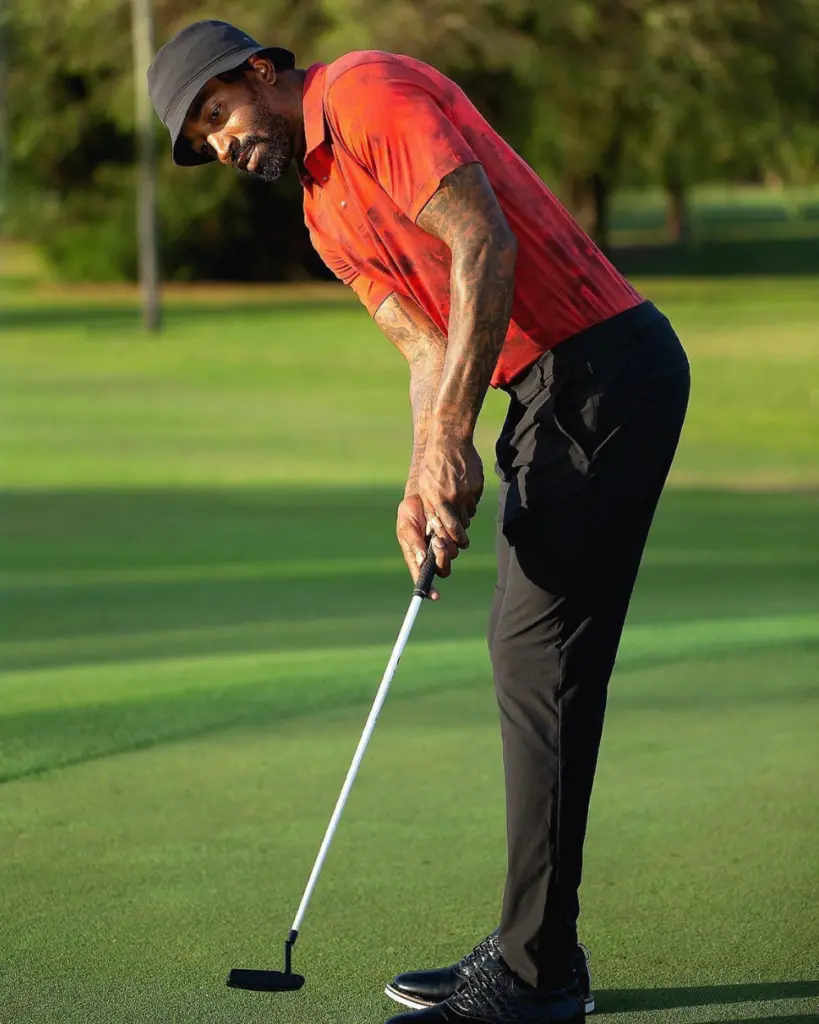 Most of their leggings and tights run true to their size, but their joggers, sweats, and sports bras tend to run a size smaller than usual, as some customers say.
What Others Are Saying
Still skeptical about which to choose between Rhone and Lululemon? Why don't you go through what customers have to say about these two brands before you decide? Here is the most common feedback from customers:
The material of the pants that Rhone offer is much lighter than what Lululemon provides.
Lululemon offers a wider range of selection, while Rhone focuses on niche products for men.
Lululemon shorts are better in comparison to the shorts available at Rhone.
Lululemon is around $10 to $20 more expensive than Rhone.
Conclusion
If you've made it to the end of this article, you are probably looking for good workout clothes that do not compromise on quality and breathability. In that case, both Rhone and Lululemon are worth considering.
Both stand out in terms of quality, and their price range is similar, though Lululemon is a bit more expensive. While Lululemon does have more options, some customers prefer the niche aesthetic of Rhone's look.
So in the end, the brand you choose between these two depends on your personal style and preference. You can't go wrong with either in terms of quality.