When piecing together an outfit, I tend to think about purses last. I would dress up in heels, a blazer, and high-waisted jeans, but instead of checking out the latest purse trends, I'd finish the look by carrying my 10-year-old bag with an old and hideous pen blot.
Now, maybe you are a little horrified – either because you're disgusted by my hoarded behavior, or because you see yourself and don't like it. Luckily, both shopper extraordinaires and stingy cheapskates alike can appreciate this up-and-coming site for resale luxury bags: Rebag.
When I hid my purse under my armpit to shield a pen's crime scene, I finally realized it was time for a new bag. After discovering Rebag, I decided to do my research on the brand and share our in-depth Rebag reviews.
What is ReBag?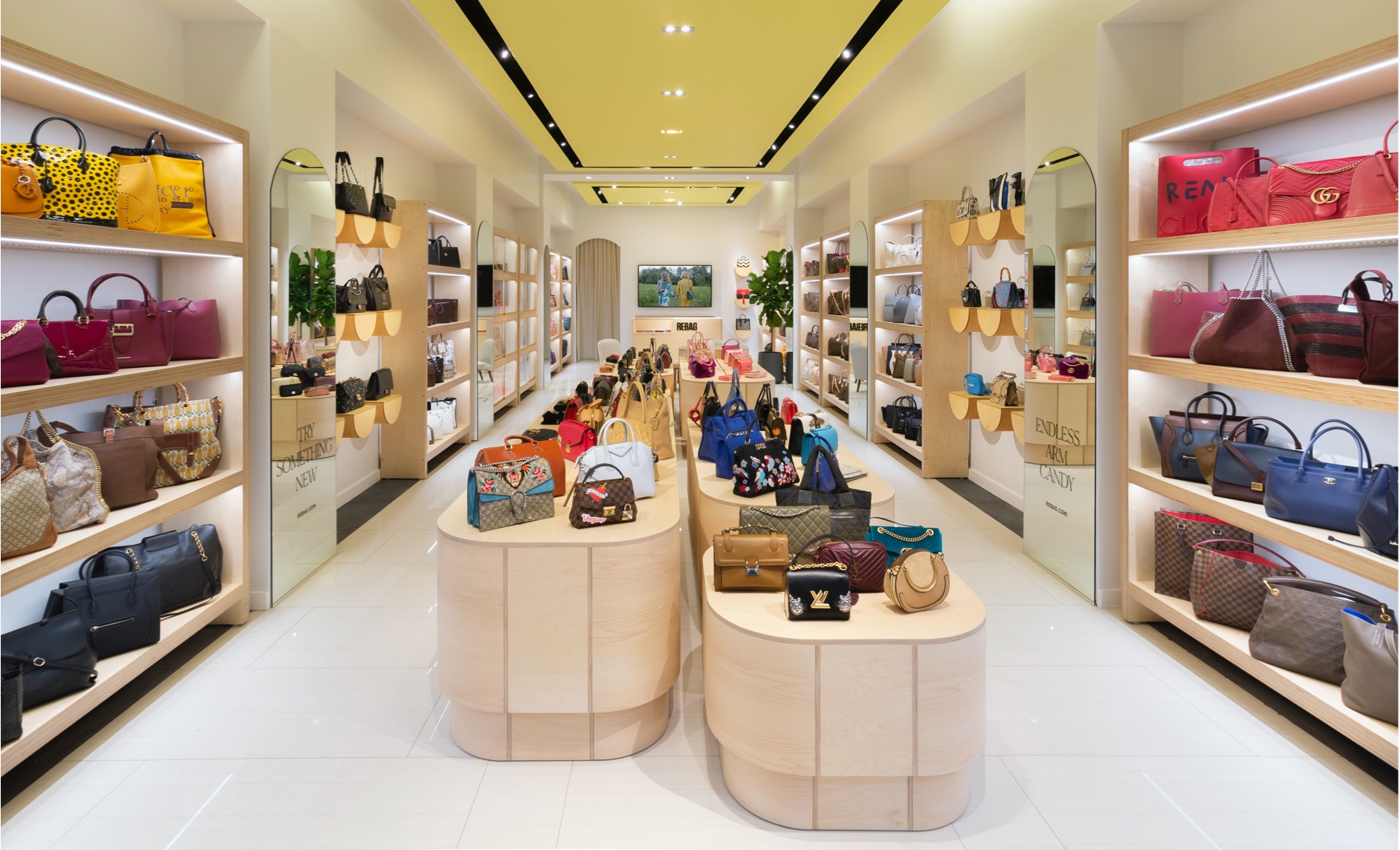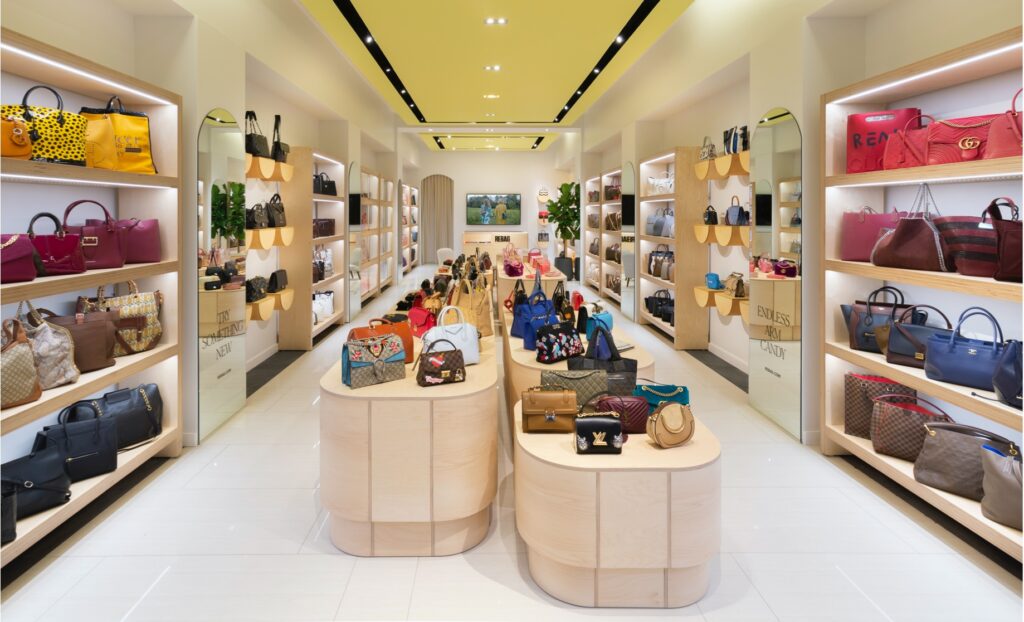 One of the top online thrift stores, Rebag NYC is a New-York based, eCommerce fashion platform that reimagines "Endless Luxury" online. 
The site takes luxury that functions as a place to buy, sell, and exchange luxury handbags, watches, jewelry, and more. Even with a wide range of products, from Louis Vuitton to Gucci, Rebag gives you the freedom to go as high or as low as you want – allowing consumers to thrift shop bargain hunt online to their heart's content.
Whether you want quick and easy shopping, or relish in the full-body experience of "retail therapy," Rebag has you covered with a wide variety of high-end accessories. Rebag strives to supply consumers with gorgeous products using affordable and sustainable methods, and works hard to open the gates of luxury brands to its consumers.
Rebag Reviews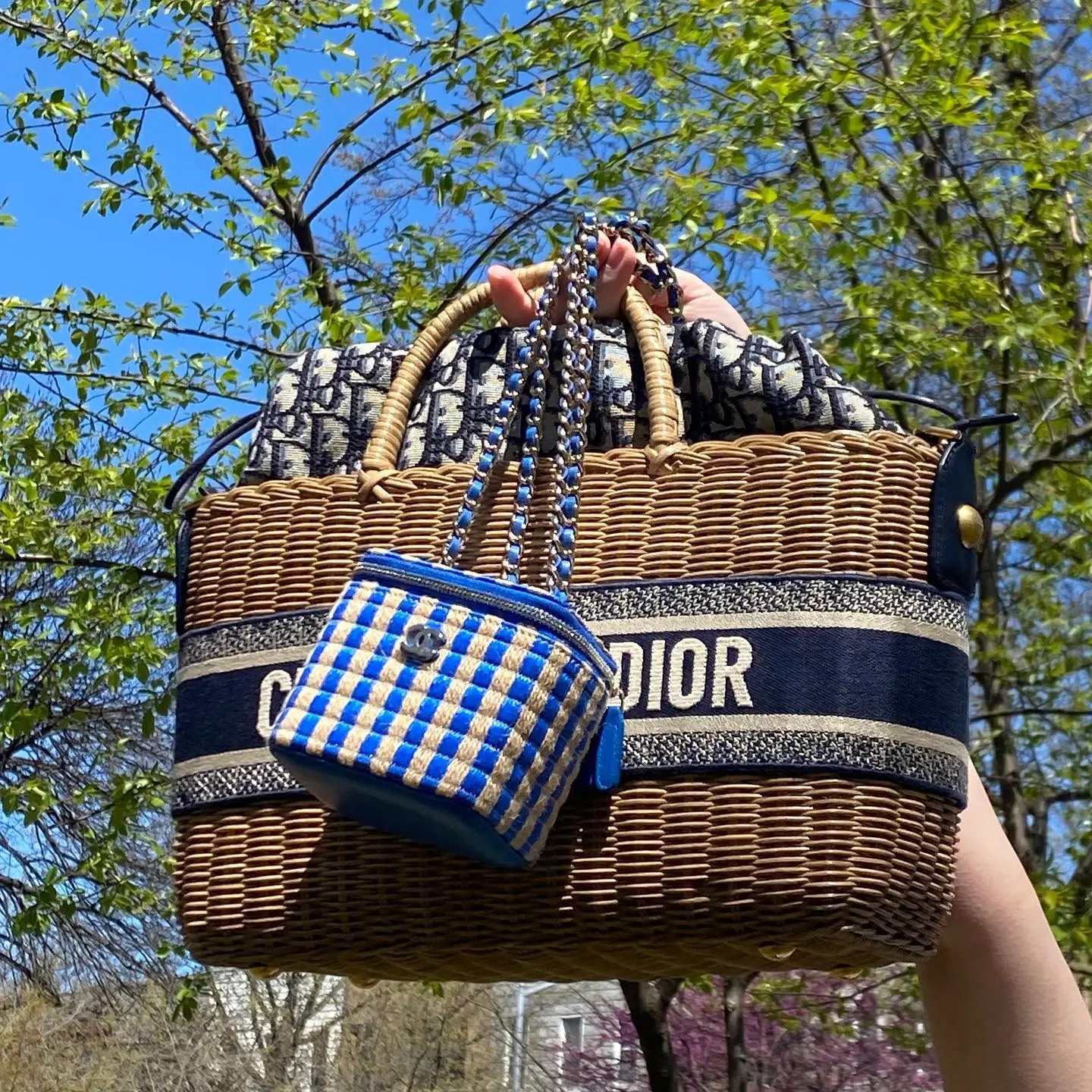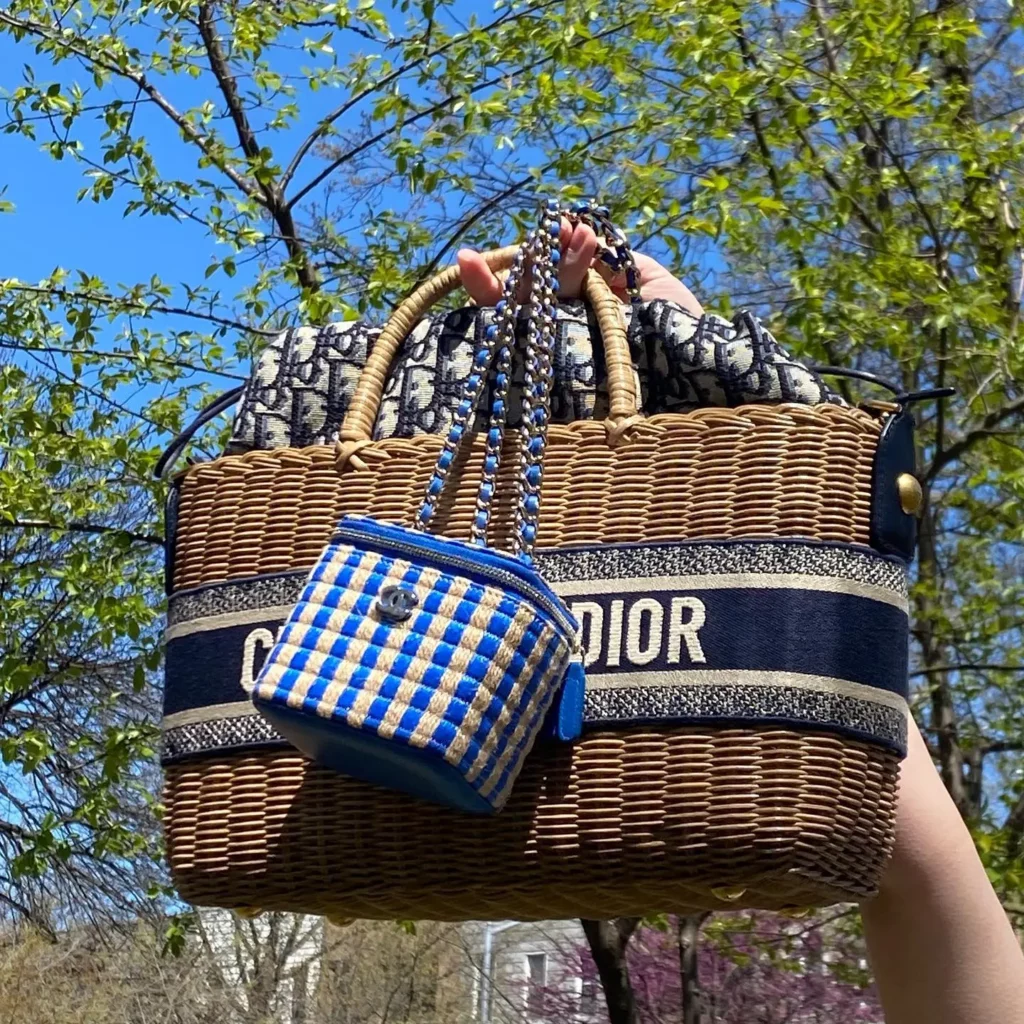 Overall Rating: ★★★★ 4 stars
Quality: ★★★★ 4 stars
All in all, most customers seem happy with the quality and condition of the bags they receive. This doesn't mean there isn't an occasional unhappy customer, though. There may be occasional slips in quality, but the majority of people seem satisfied.
Pricing: ★★★★ 4 stars
As for specific pricing when shopping, this can vary from a few hundred to a few thousand depending on the brand and model of a bag.
Aside from listing transparent pricing on each product, they also share the condition of each bag underneath the price (from Fair to Pristine). Rebag also offers financing through Affirm.
Average Pricing
Normally, the pricing of second-hand fashion marketing is kept under lock and key. But Rebag has unveiled its newest method of price estimation: Clair, a price-calculating AI. An Abbreviation of "Comprehensive Luxury Appraisal Index for Resale."
"Providing instant offers, universal taxonomy, and standardized grading system, Clair was designed to provide one thing: radical transparency to the opaque world of luxury resale."
Clair calculates how much your used bag, necklace, or other accessory is valued in the secondary markets, calculating based on:
Style
Designer
Color
Model
Size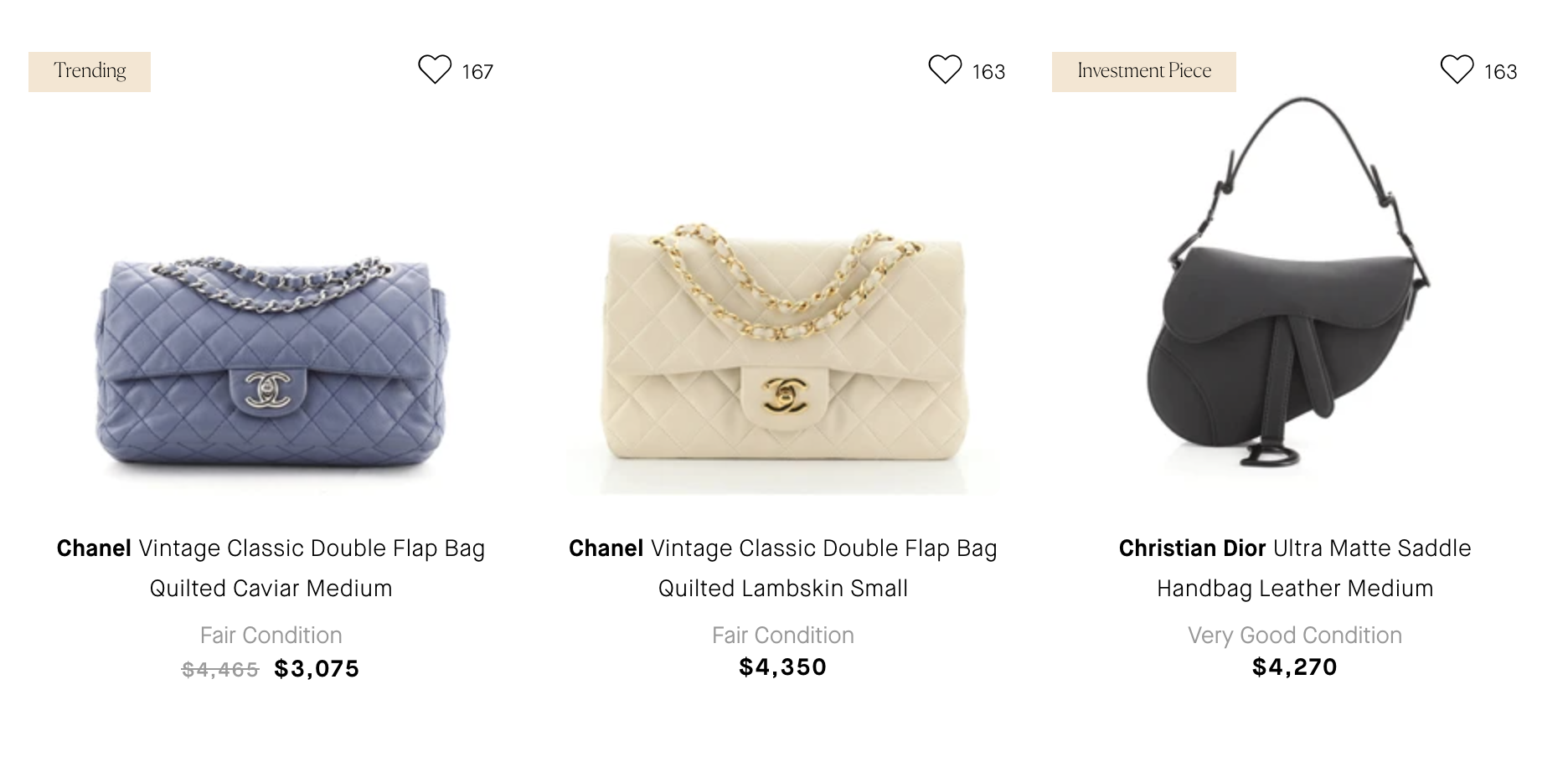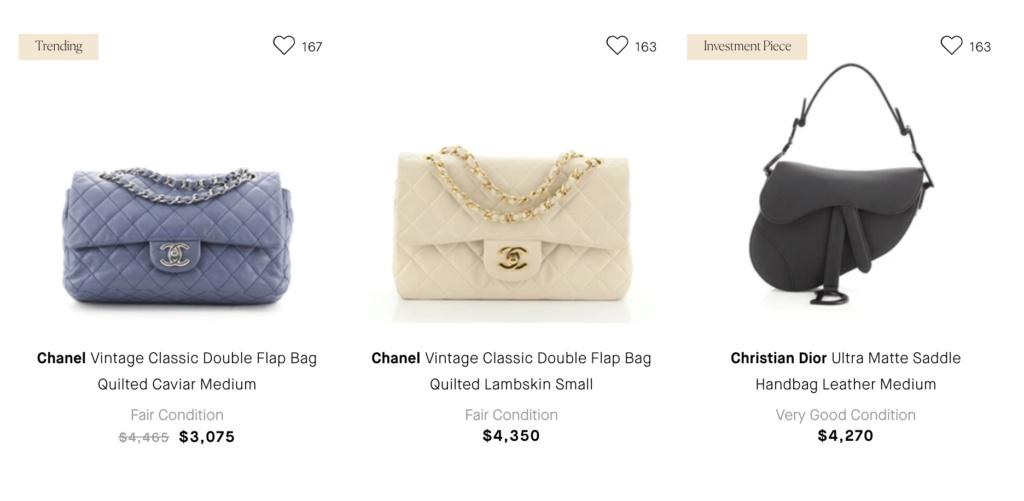 Rebag walks its consumers through the calculating process, showing the inner workings of its AI with honest transparency. And with an expansive date network encompassing 50 brands and 10,000 styles of handbags, reselling your old accessories has never been this easy.


Is Rebag A Trustworthy Site?
Luckily, Rebag is definitely one of the more reputable and trustworthy sites for luxury goods. They have a very in-depth certification process for each item they list, using their in-house team of experts.
You can also return any purchase within 7 days if you're not satisfied, no questions asked.
Rebag Brands + Products
Rebag features multiple luxury brands, including: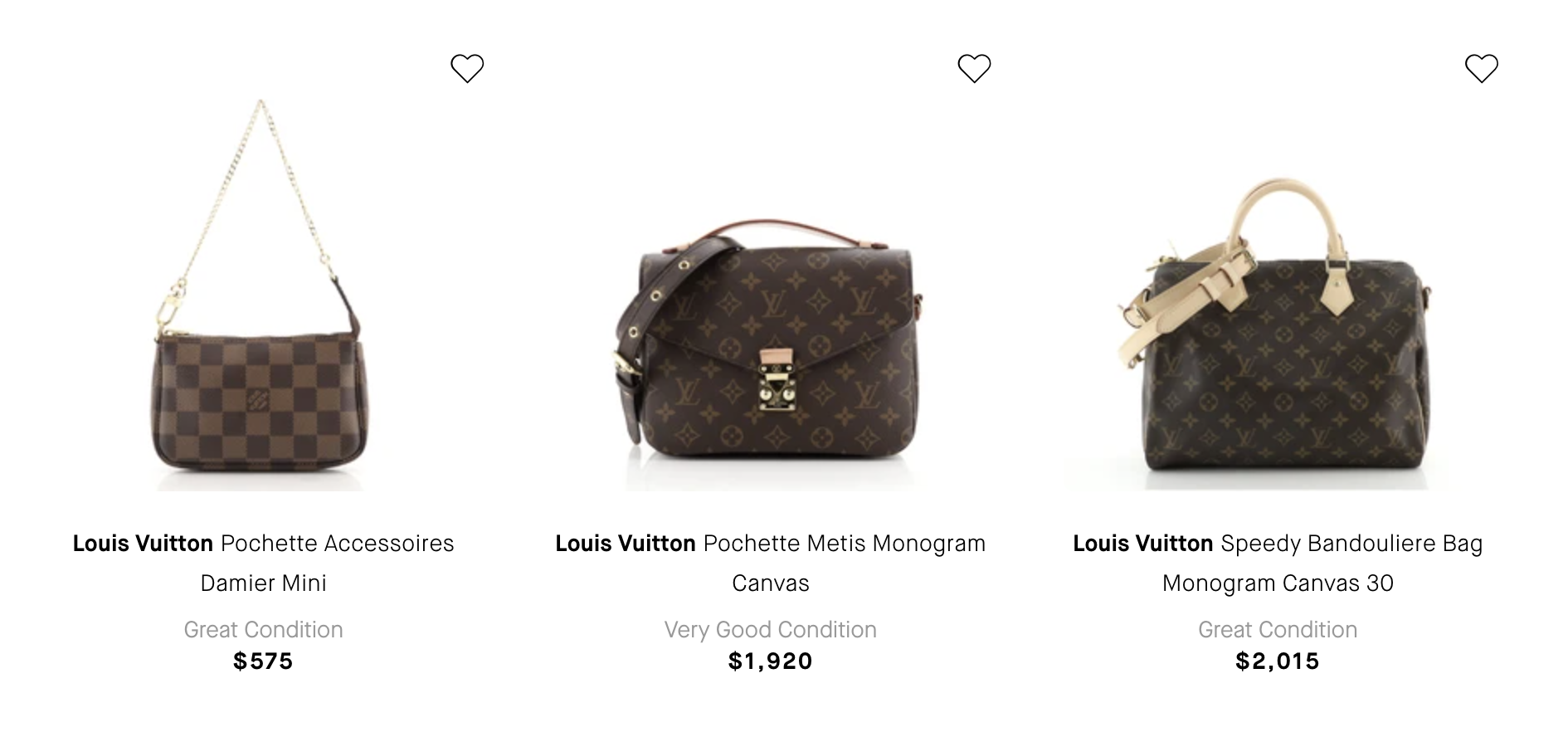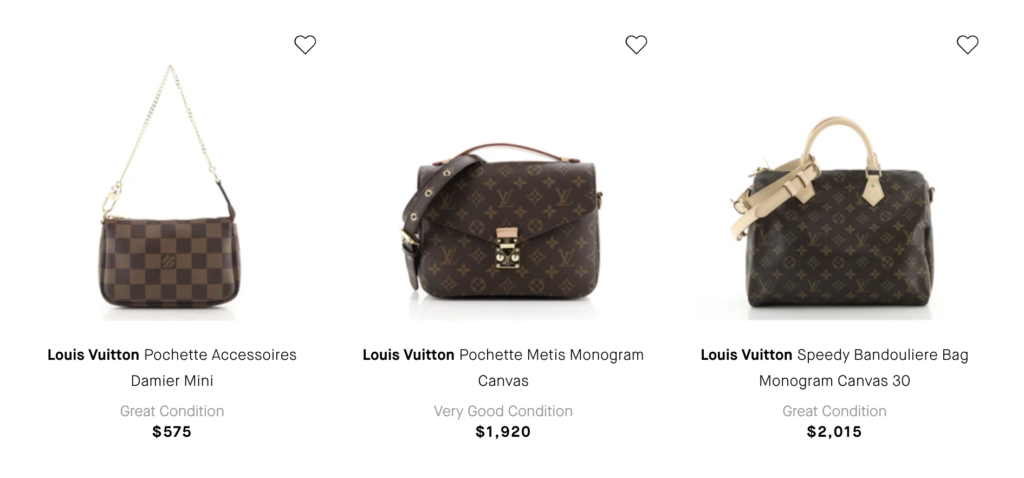 These are just a few of their top brands – Rebag sells 50+ top luxury brands in total. Aside from luxury bags, they also sell the following:
Customer Rebag Reviews
Personally, I am impressed with Rebag's extensive list of affordable luxuries – and I'm not alone in that assessment. Most consumers leave Rebag happy with their purchases:
"I am amazed by the quality and how accurate their descriptions and knowledge are of their bags. Since then I have purchased many LV treasures. Each one is a wonderful surprise every time I open the shipped box." – tobyrabenburg
"I was SO impressed with the condition of the bag. I think Rebag is a little more expensive than other used luxury retailers because they are more stringent about the quality of the products that they sell." – KaylaGomes91
But that doesn't mean everyone was happy. Some report problems with quality or communication:
"My husband purchased a LV purse for a Christmas gift. It is a horrible fake. No serial number anywhere to be found. Brand new, however, plastic looking "leather" on the straps. Absolutely horrible…" – amywreed
"I sent everything right, perfect pictures of my never full purse… no stains no damage… and they send me a totally different purse with stains on it!!" –jennifermartinez
Return Policy
Unfortunately, Rebag's return policy is strict. Granted, you can return products for any reason – no judgement! However, not only must products be in the same condition with tags attached, but:
A request for a return must be emailed to them within seven days after delivery.
Package must be shipped back to Rebag no more than two days after being received.
UPS receipt must be included in the box as proof of two-day return shipment deadline.
Rebag will not refund shipping fees, and if you are returning online, you will have to pay $20 for a new shipping label. Rebag also doesn't accept international returns.
If all is done correctly, Rebag will issue your refund within 10–15 business days. Ultimately, refunds are possible, but not without a loss of money with shipping. So, I would recommend researching Rebag thoroughly before buying to become intimately aware of the product you want and avoid the hassles of the returns.
They also feature an Infinity Exchange program, which allows you to return your Rebag purchase within 12 months to receive 70% – 80% of the purchase price as store credit to use towards another product.
RELATED: The Luxury Closet Review: Is It Legit?
FAQs
Does Rebag offer any coupons or discounts?
When signing up for their email list, you can sometimes find intro deals (such as a certain amount of money off your first purchase!) They also sometimes offer coupons for extra savings, which can typically be found at the top of their website.
Where is Rebag located?
With stores across the country – from New York to LA to Miami – Rebag gives you both online and in-person shopping options. 
Is Rebag legit?
Yes, Rebag is a legit company. Founded in 2014, Rebag is the leading reseller of luxury handbags and accessories. The company has a team of experts who authenticate and grade each bag that comes in, and they have a no-haggle pricing policy that makes it easy to sell your bags without having to go through the hassle of negotiating prices
RELATED: 14 Best Luxury Resale Sites Everyone Should Know
Conclusion
Although possessing faults in its stringent return policy and occasional slip in product quality, Rebag is one of the leading eCommerce sites for its up-and-coming technological advancements and fashion-forward ethos. Not only is it a great place to shop, but it's also a great site to sell your luxury bags and accessories as well!
They also seem to be a very trustworthy company. All of their products undergo a thorough review from their in-house experts, plus a 7-day return policy for any reason.
So, whether you're on the lookout for Gucci, or on the hunt for a bargain, find yourself some affordable luxury at Rebag!
UP NEXT: Vivrelle Reviews: Is it Worth it?