Finding cute, Bohemian-inspired clothing can be a drag, but what if there was a cute shop that had everything you wanted and more? 
Natural Life is a clothing store that focuses on the fun, flirty, flouncy Bohemian trends and also offers home goods, accessories, and gifts for your friends.
But, are they truly worth your money? Check out our unsponsored Natural Life Clothing reviews to see if you should shop this brand!
RELATED: 16 Best Feminine Clothing Brands To Release Your Inner Goddess
What is Natural Life?
Natural Life is a specialty shop that creates unique pieces. Starting as a passion project, it quickly burst into a popular lifestyle brand.
They offer clothing, accessories, home & living, and gift collections for people to shop from. Our review below will mainly be focusing on the clothing they offer.
Natural Life Clothing Overview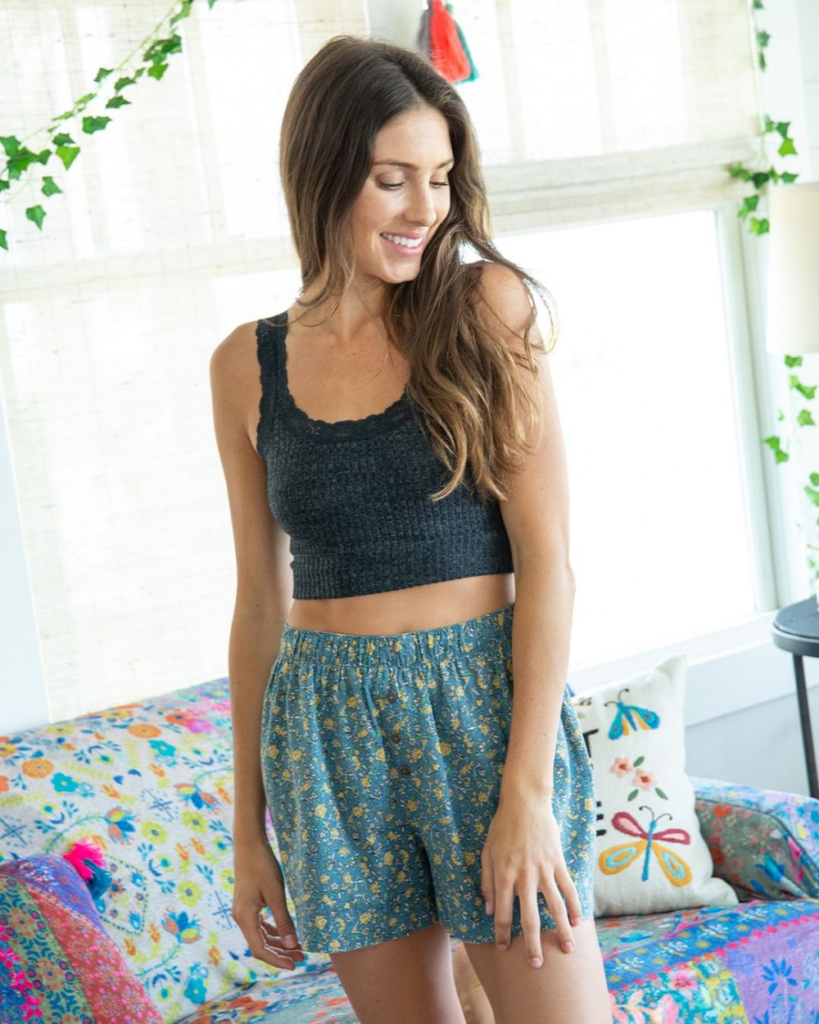 Patti Hughes started Natural Life as a photography shop. She would frame and make black and white images of her favorite photos she'd taken, and customers loved them.
Since then, she has expanded the company to include all types of specialty art that they call "treasures."
They create personalized collections for different passion projects that customers and employees have brought to ensure they are supporting their community.
Natural Life Clothing Reviews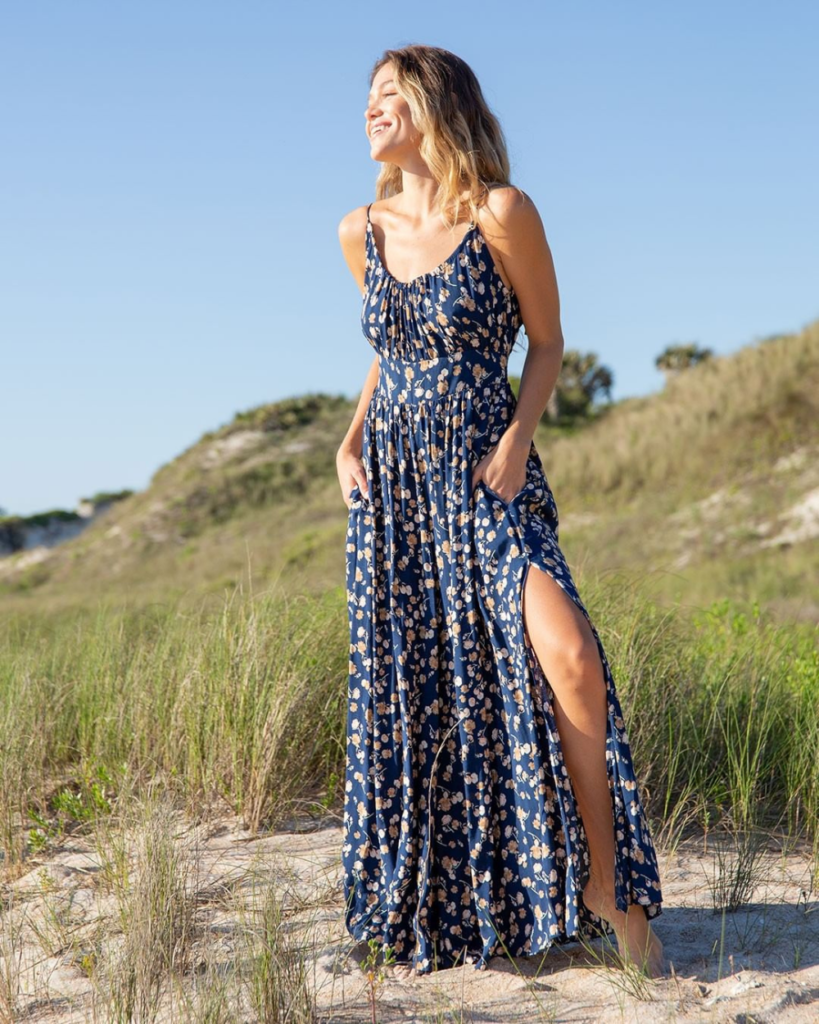 Overall: ★★★★ 3.5 stars
Natural Life clothing is primarily nice, with many happy customers. However, you can find a handful of comments that say the price is a little high for the quality of the clothes.
Price: ★★★ 3 stars
All of their clothes are priced between $7 and $119, many customers said the prices were too high for the styles and quality received.
Shipping: ★★★★ 3.5 stars
Shipping is free for orders over $100 and should arrive within 3 to 8 business days. However, it seems to be hit or miss with how quickly it will arrive.
Quality: ★★★★ 4 stars
Natural Life's clothes are made with soft, lightweight cotton that gives you a flowing, bohemian look. Some customers got comfortable, high-quality clothes, though some said their overall quality has lessened over the years.
Customer Service: ★★★ 3 stars
Customer service is reachable by submitting an online request. Customers said that the responses seemed automated and weren't super unhelpful.
Sizing: ★★★★ 4 stars
Natural Life offers XS to XL in women's sizes. Most customers said that the pieces fit somewhat large. However, some thought it was due to the bohemian, flowing nature of the styles, which is something to keep in mind while shopping.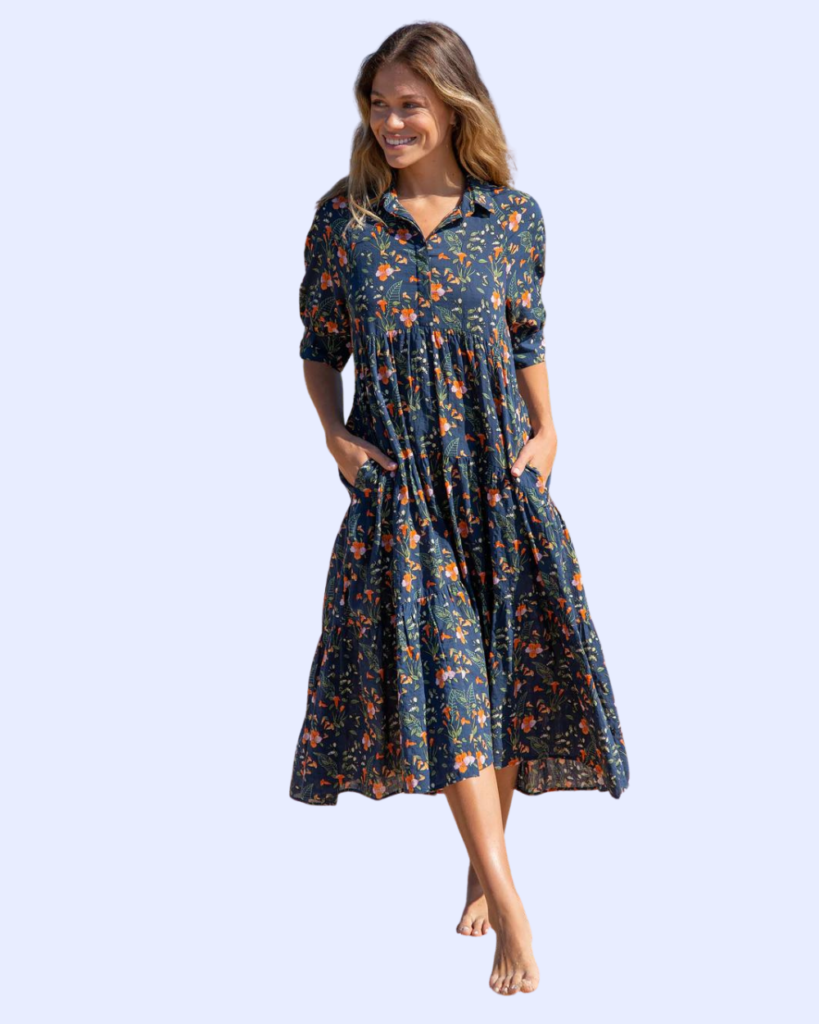 Natural Life's dresses are made of a cotton and rayon blend. Their designs focus on a Bohemian style for an oversized, comfortable fit.
The pieces are light and flowing, making them perfect for a day on the beach or a hot summer day. The patterns used are primarily floral and bright for summer. 
The sizes are from XS to XL and they are all priced between $19 and $90.
---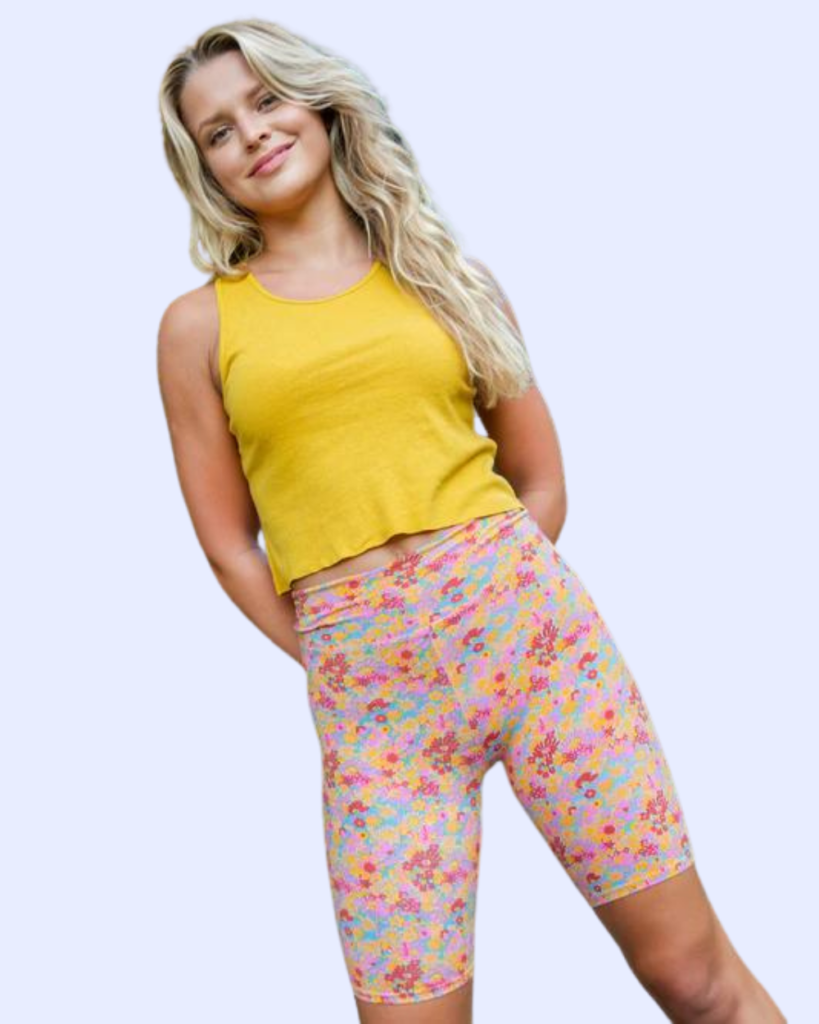 Sized from XS to XL, Natural Life has a huge variety of shorts that are flowing and comfortable. Some of their shorts are a skort design so they look like flouncy skirts but hug the figure like shorts.
They also have biker shorts and leggings so you can choose the ideal style. Each comes in a wide variety of colors and floral patterns as well and ranges in price from $9 to $60. 
---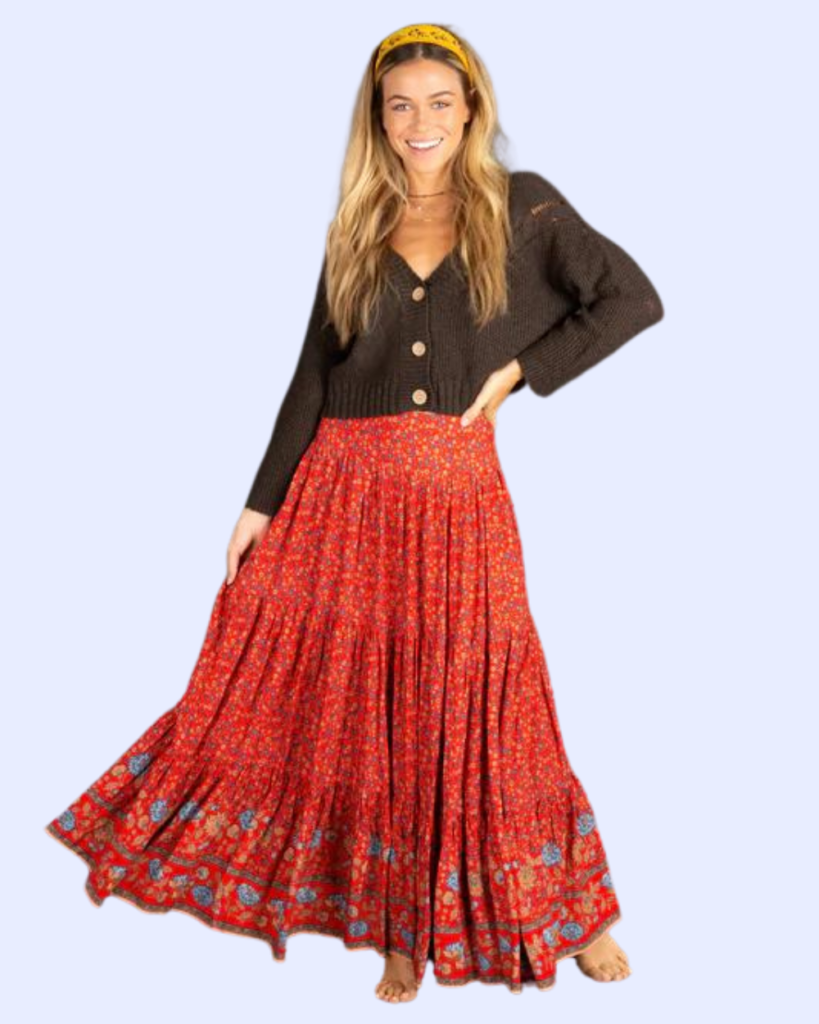 Their skirts either hug the waist or the hips and have a flouncy, free cut. The colors range from solid neutral to bright colors and finally floral patterns.
The sizes offered are XS to XL and are priced from $16 to $75. Their skirts are meant to bring bohemian style to everyday life, enhancing your free spirit.
What Other Customers Think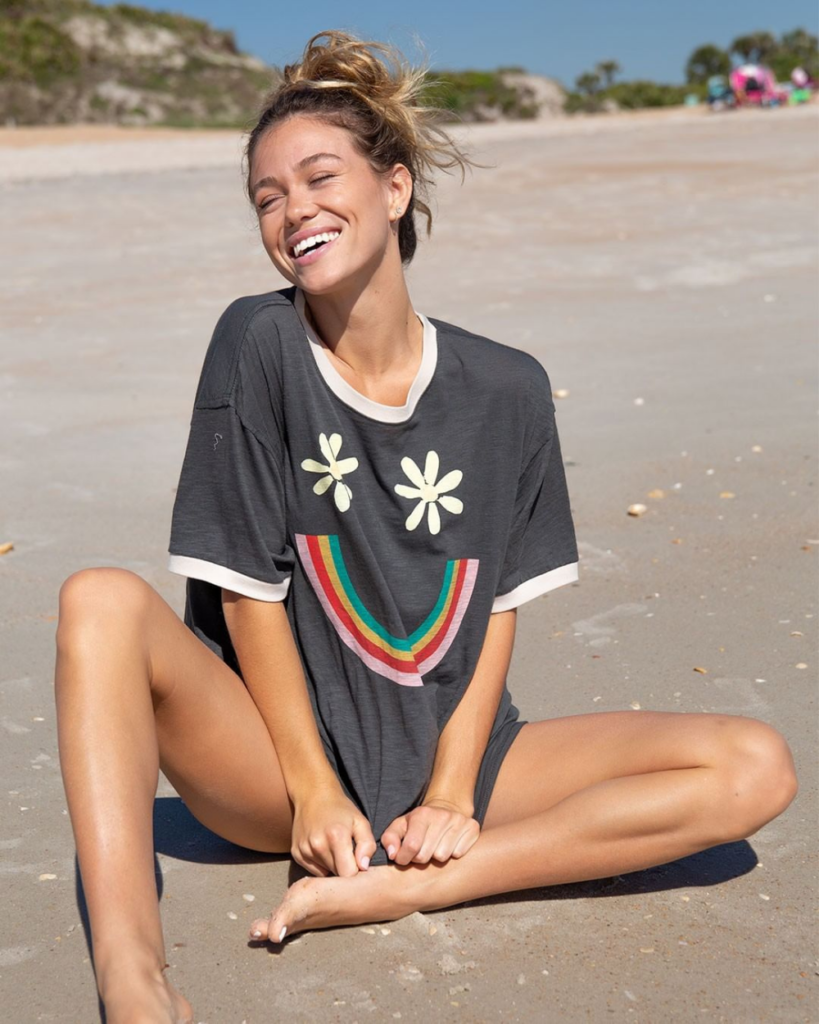 After finding customer reviews on sites such as Trustpilot and Sitejabber, here is what customers have to say about Natural Life:
Clothes sometimes run large because of the flowing styles
Quality is good, but not worth the retail price
Pieces are expensive
Cute, bohemian styles
Fun colors
Shipping is sometimes delayed
Many liked the unique pieces
Customer service is automated
Natural Life has many best-selling products; here are the top products from each category:
Carrington Jumpsuit: 4.8 out of 5 stars with over 300 reviews
Daisy Skort: 4.9 out of 5 stars with over 600 reviews
Skirt in a Bag: 4.9 out of 5 stars with over 90 reviews
Return Policy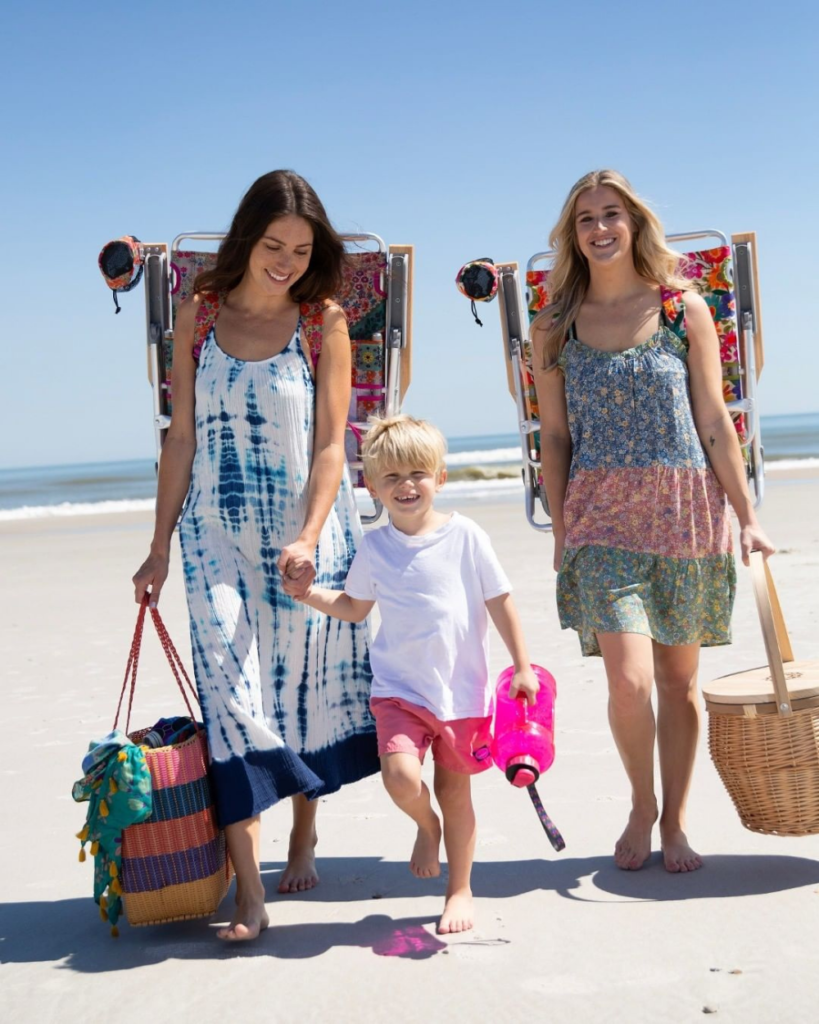 Natural Life's return policy states that items may be returned within 30 days of initial shipment. $7.90 is the shipping fee, which will be deducted from your refund.
FAQs
Who Owns Natural Life?
This company started as a black and white portrait shop and is owned by Patti Hughes. Hughes got the inspiration for the shop from her mother who always had a passion for creating.
Where is the Natural Life Company Located?
The brick-and-mortar retail store is located in Ponte Vedra Beach FL but it also has a large online presence. 
How Long is Natural Life Shipping? 
Processing time after purchase is relatively 3 to 5 business days with 3 to 8 business days of shipping if you're located within the 48 contiguous U.S. 
West Coast delivery time is 6 to 8 business days. For Hawaii, Alaska, and Puerto Rico, the delivery time is 10 to 15 business days.
In Conclusion: Is Natural Life Worth It?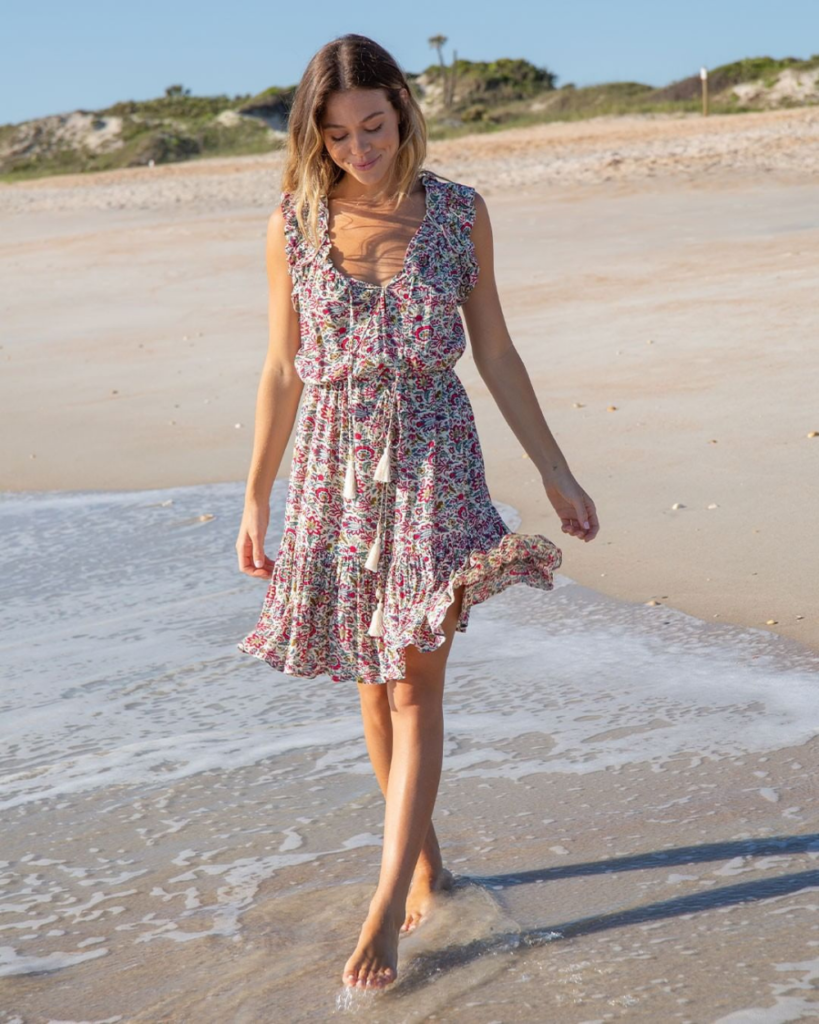 Natural Life is a decent place to purchase from if you are looking for a female-run business to endorse. 
Most customers were happy with their bohemian-style pieces, but some say the price is a little high for the quality.  Make sure to take full advantage of their 30-day return policy so you can see if their products are for you!
Brands Like Natural Life
Since Natural Life has mixed reviews, here are 3 similar brands:
UP NEXT: 22 Best Boho Clothing Brands for Free-Spirited Style