You've probably heard of Morphe through the numerous beauty influencer collaborations that were popular a couple of years ago or their well-known line of makeup brushes.
The question is, are their makeup products any good? Are their palettes actually worth buying, or is it all just hype?
Read our Morphe 350 Palette Reviews to find out once and for all.
 RELATED: 12 Best Luxury Makeup Brands Worth The Investment
What is the Morphe 35O Palette?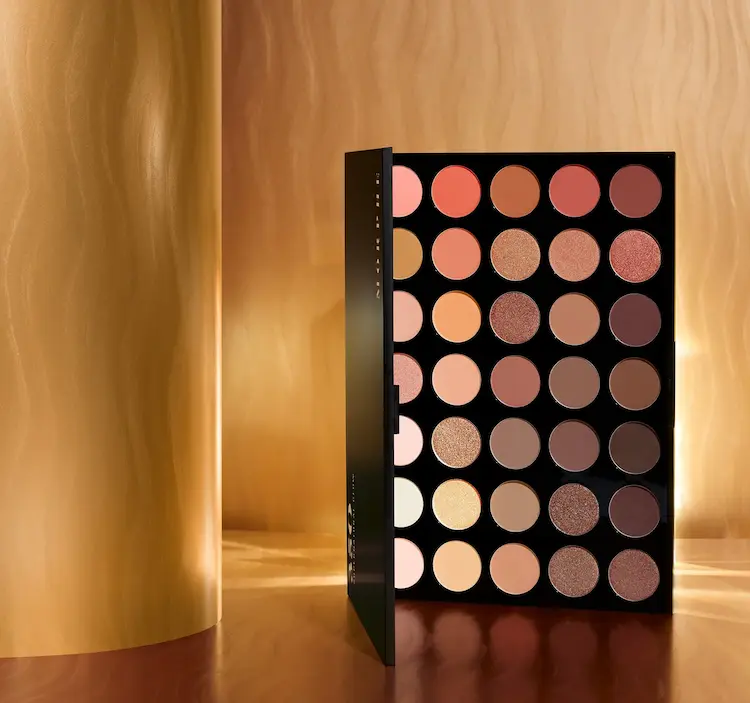 Morphe Cosmetics is a makeup brand founded in 2008 by Linda and Chris Tawil that originally started with makeup brushes. Now, Morphe is known for selling quality makeup for a more affordable price. 
The 35O Supernatural Glow Artistry Palette is Morphe's classic eyeshadow palette that has become a cult favorite in the beauty world.
The 35O Palette features 35 neutral shades that work perfectly as a starter for makeup beginners or a good base palette for your makeup kit.
Morphe 350 Palette Reviews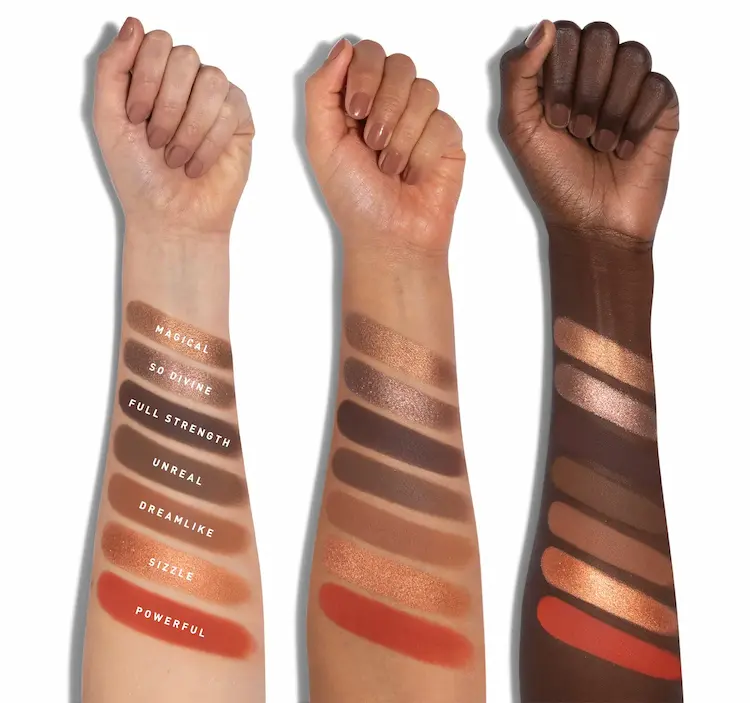 Overall: ★★★★ (4 stars)
With the Morphe 350 Palette, you are sure to get the most bang for your buck. The price, just like Morphe's brand, makes quality makeup more affordable and accessible.
The palette offers so many different shades for a fraction of the price of other palettes. The shadows are still very pigmented and smooth, plus they blend super easily and are simple to use.
Though there are a few complaints about the quality, reviews are overwhelmingly positive. 
Pricing: ★★★★★ (5 stars)
The whole palette only costs $27, so you can get 35 different shades for a pretty decent price. Other palettes with fewer shades can cost the same or even more than the Morphe 35O.
And according to customer reviews, the quality doesn't suffer from the more affordable price. 
Quality: ★★★★ (4 stars)
For the most part, the shades in the Morphe 350 palette are very pigmented, creamy, and easy to blend, which is great for the price. Customers said that the shadows are smooth and apply nicely. 
However, there are some customers who said that there are a couple of shades that were more sheer than others. 
All in all, though, the color selection is incredible for the price, and the color payoff is impressive.
Shipping: ★★★ ★ (4 stars)
Morphe's standard shipping (5-7 business days) costs $5.95 or is free for orders over $45. Plus, Morphe does ship internationally. 
General company reviews about Morphe's shipping show that there are a few customers who have had issues with tracking numbers and packages getting lost with little help from customer service. 
However, you can always buy the Morphe 350 Palette from other retailers such as Ulta and Target.
Morphe 35O Palette Reviews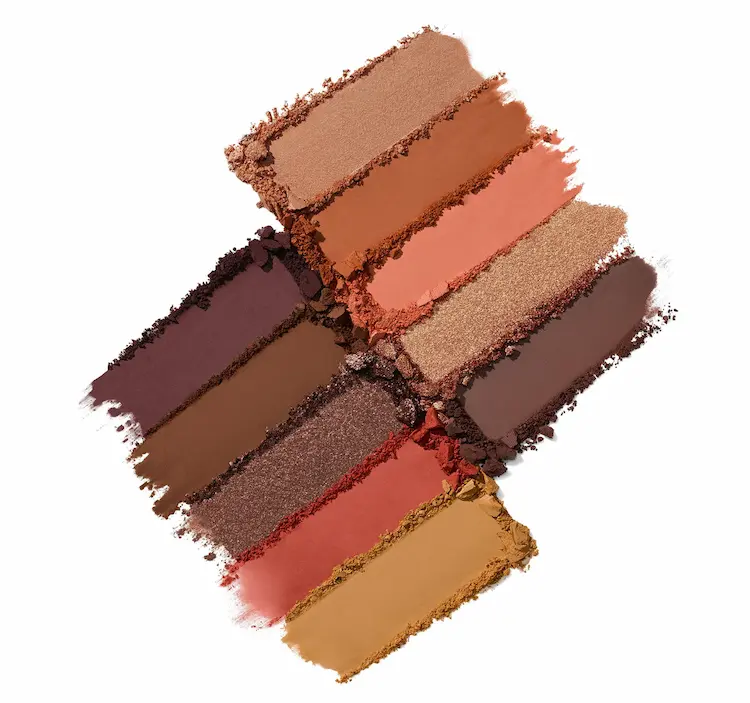 The 35O Palette is one of Morphe's bestsellers. It includes 24 classic shades from the 35O series along with an additional 11 shades that offer more variety for the best natural or everyday look.
The shades in the Morphe 35O palette are various neutral colors, ranging from browns and beiges with pops of peach and warm undertones. There are matte and shimmer shadows so you can change up the finish of your eyeshadow look as well.
These colors are great for creating simple and subtle looks to add a little color to your day. You can also use the palette for bold and dramatic night looks. The 35O palette has truly got it all. 
Overall, this product has received very positive reviews from customers. The formula is super pigmented, so the shadows have great color payoff and last the whole day. They are also very smooth, creamy, and blendable, which makes them really easy to apply and create the look you want. 
It's perfect for beginners and experts alike for providing a quality, yet affordable, palette that's easy to use and has plenty of colors for you to experiment with.
However, there are a couple of complaints about the palette. Some customers say that a few shadows are a bit sheer and require more product to build up to a working amount of coverage. There are also a couple of customers who used the shadows and saw some fallout. 
Overall, though, it's a great choice for beginners and makeup aficionados alike. Wondering how best to use the Morphe 350 Palette? Check out our guide on How To Blend Eyeshadow Perfectly, According to a Makeup Artist.
Customer Reviews
Wondering how other people feel about this highly-coveted eyeshadow palette? No worries; we searched the web for you to find these common points of feedback about the Morphe 350 Palette:
Pros:
Huge selection of colors
Great pigmentation/color payoff
Blendable and easy to use
Great value for the money
The neutral tones are flattering for everyone
Cons:
The packaging is somewhat lackluster
There are some ingredients that might not work for sensitive skin (such as talc)
There are a lot of similar shades, and some people say they would like a little more variety
Return Policy
Morphe offers refunds for items purchased through the website within 30 days which can be processed by bringing the item and a receipt to a Morphe store or emailing customer service (info@morphe.com).
If bought at a Morphe store, a refund can be processed to the original payment method or exchanged within 30 days. 
You can also purchase the palette through other retailers such as Ulta, which has a great return policy.
In Conclusion: Worth It?
All in all, the Morphe 35O Palette is definitely something you should consider buying if you are in the market for an eyeshadow palette that offers a variety of quality shadows for an affordable price. 
Whether you're just starting out or a pro makeup artist, the 35O is a great product to have in your inventory.
Morphe 35O Palette Alternatives
FAQs
How much is the Morphe 35O Palette?
The Morphe 35O Palette is $27, but the Morphe website will sometimes offer it at a discounted price. 
Where can I buy the Morphe 35O Palette?
UP NEXT: 20 Best Eyeshadow Palettes to Perfect Your Eye Looks