Mary Kay is one of the most recognized beauty brands in the world. It's been around since 1963 and has become a household name with more than 1 million independent beauty consultants across more than 35 countries.
Famous for their pink Cadillacs and their strong community of women, Mary Kay consultants can be found in solid numbers across the world. Anyone who has ever bought makeup probably knows of this brand, but not everyone feels good about it.
I decided to finally test out some Mary Kay products for myself to see if they're still worth the money today. Keep reading for our honest Mary Kay reviews, along with some of their most popular products.
RELATED: 15 Best Luxury Skincare Brands Worth Buying
What Is Mary Kay?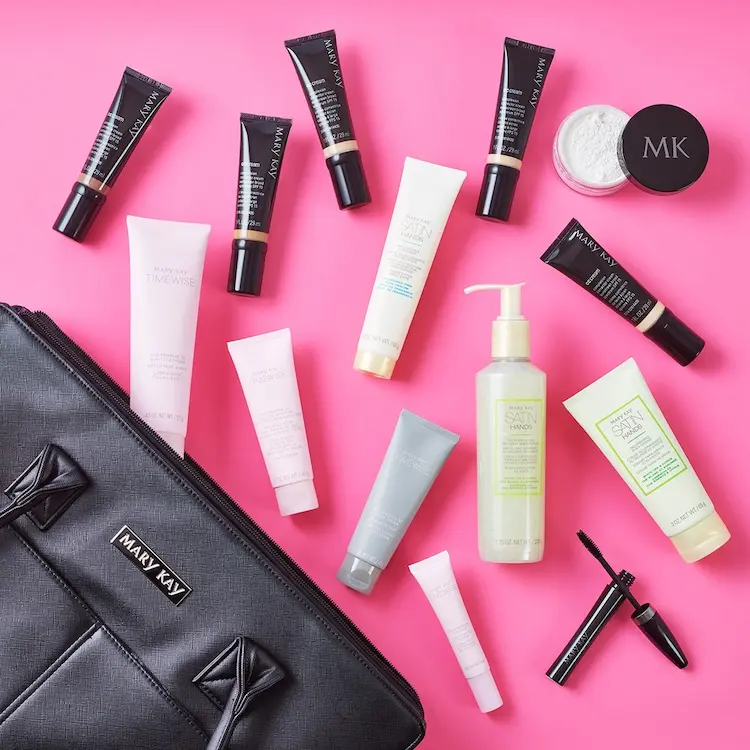 Mary Kay is a brand of cosmetic and skincare products that has been around since 1963. It was founded by Mary Kay Ash and is still privately owned by her family today. Mary Kay wanted to create a company that empowered women by giving them the tools they needed to care for themselves.
Mary Kay's products are made with high-quality ingredients, and their skincare line is known for being gentle, but effective. They also offer an extensive range of makeup options that can help you achieve any look you want—whether it's natural or glam. Plus, they now even offer select skin care products for men.
Mary Kay is known for having one of the most successful direct-seller programs in history, with over 1 million consultants worldwide who sell products directly to consumers through parties and other events at home.
But, this company isn't without controversy: many people are skeptical of the MLM (or multi-level marketing) business model where team members are heavily encouraged to recruit new members and make money by doing so.
Is Mary Kay Good Quality?
Mary Kay has long since been considered a quality beauty brand.
From acne treatments to anti-aging creams and facial cleansers, Mary Kay's products are known for their effectiveness. And while their sales tactics have become controversial over the years, their products remain popular.
Mary Kay Reviews
Overall: ★★★★ 4 stars
All in all, the rating of the Mary Kay brand, in general, will come down to personal preference. Not everyone likes to buy from MLM businesses, but the quality of the shopping experience and products themselves can't be denied.
Mary Kay has a reputation for being a bit cheesy, but when it comes down to it, the products are actually pretty good. There's a reason they've been in business for several decades now.
They definitely aren't for everyone, but many customers have found success using their products.
Quality: ★★★★ 4 stars
Mary Kay claims to make their products with high-quality ingredients, and many people swear by their skincare line.
I have used several Mary Kay products, and even though they felt luxurious and got the job done, I didn't love the perfumy scents. Mary Kay claims not to use added fragrances however, and states that the smell is from "carefully chosen" ingredients.
I also used some of their makeup products and was pleasantly surprised. The eyeshadows were decent, albeit a little lackluster, but the mascara was really nice. I would use it again.
Pricing: ★★★★ 3.5 stars
When it comes to pricing, Mary Kay's skincare items are definitely more expensive than what you might find at the drugstore, but many people believe they are of better quality.
For a single item, prices tend to average between $20-$70 for skincare and $8-$18 for makeup. Makeup is significantly cheaper, and it does seem that the brand puts more into its skincare lines.
The prices are high but not outrageous, though some people believe that their products are overpriced.
Shipping: ★★★★ 4 stars
Shipping fees vary based on the number of products you buy, which you can see here under "shipping fees." The brand states that most of their products are shipped through USPS and that you should expect your order to arrive within 10-12 business days after placing the order.
Not many people seemed to have any issues with shipping, and there is the added bonus of shopping through a representative who might already have the item you need in their stock.
Mary Kay Product Reviews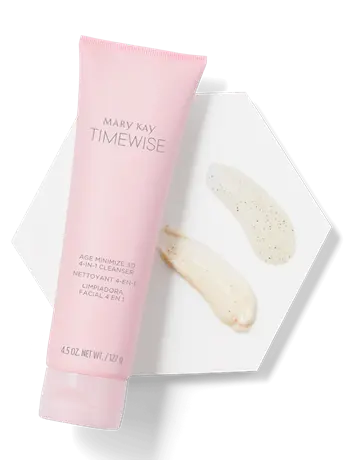 Price: $26
The Mary Kay TimeWise collection is one of their best-selling lines, as is this multifunctional cleanser. This product works overtime by removing dirt and makeup, exfoliating dead skin cells, brightening the complexion, and prepping your skin to better absorb other skin care products.
While I did like this cleanser, it's not a new holy grail for me. I have oily, acne-prone skin and felt like this didn't do much for me. However, Mary Kay does have a line specifically made for acne-prone skin, which could work better for those who suffer from acne.
---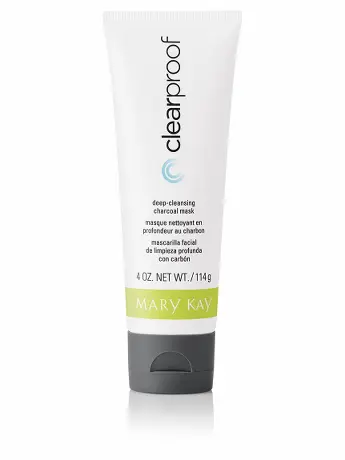 Price: $25
This charcoal mask from their ClearProof line was actually one of my favorite products I tried. It has activated charcoal to draw out impurities and absorbs excess oil to reduce shine. When you put it on, you can actually see it working and unclogging your pores by the "spots" that appear on the mask.
Many people love their ClearProof line, saying it helped improve their acne in as little as a week. This product is definitely a fan favorite.
---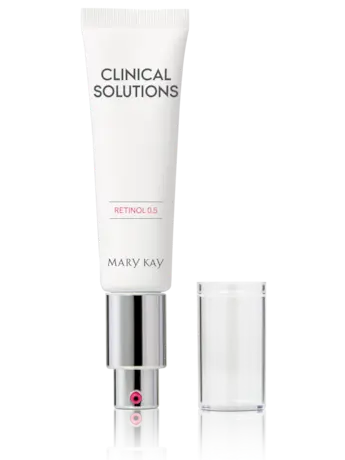 Price: $78
Although I didn't actually try this product, it's another best-seller. Mary Kay describes this item as pure, high-concentration retinol that helps improve wrinkles, firmness, and discoloration. It's fragrance-free and dermatologist-tested, which is an added bonus.
It is pretty pricey, but customers did have positive things to say about it, especially those with mature skin.
---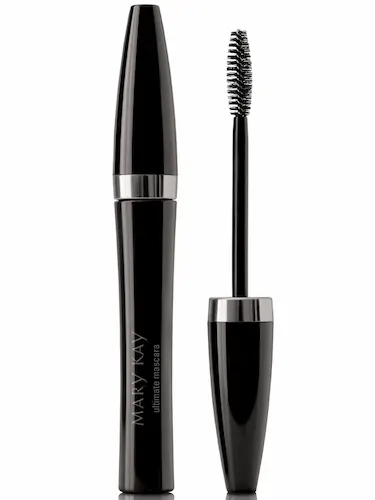 Price: $16
This flake-free and clump-resistant mascara is volumizing, thickening, and lasts all day. I tried this product in a sample size and was pleasantly surprised by how much I liked it. It separated my lashes nicely and didn't flake throughout the day.
I will say, however, that I can find similar mascaras at the drugstore that perform the same and cost a lot less. However, this mascara has gotten positive comments from customers.
Mary Kay Reviews: What Customers Are Saying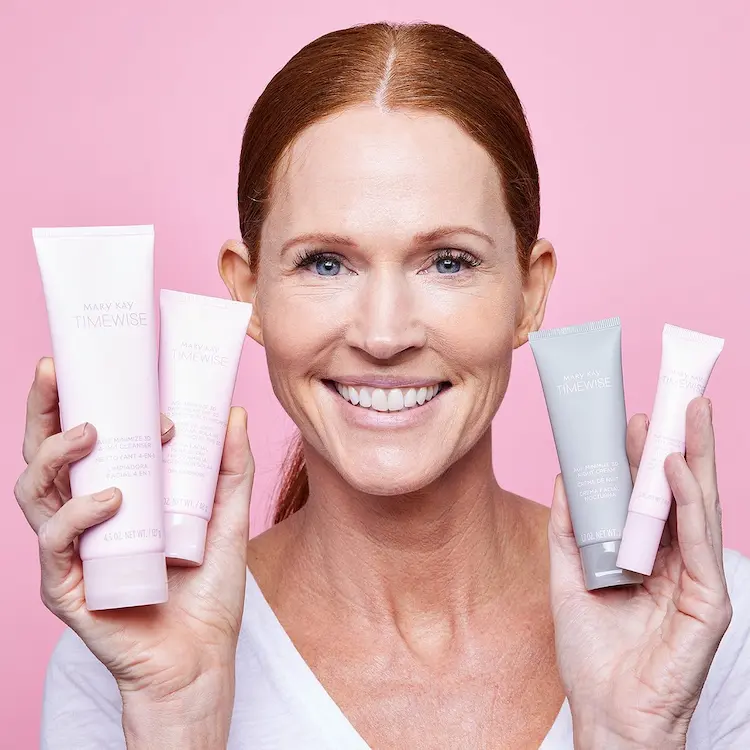 Since I'm only one person, you probably want other customers' opinions, too, and we don't blame you. Here is some frequent feedback from other customers around the web about Mary Kay:
Good quality products
Makeup is more affordable than skin care products
Sometimes associated with older women
Some people don't like buying from MLMs
A lot of people swear by the Satin Hands lotion
In Conclusion: Worth It?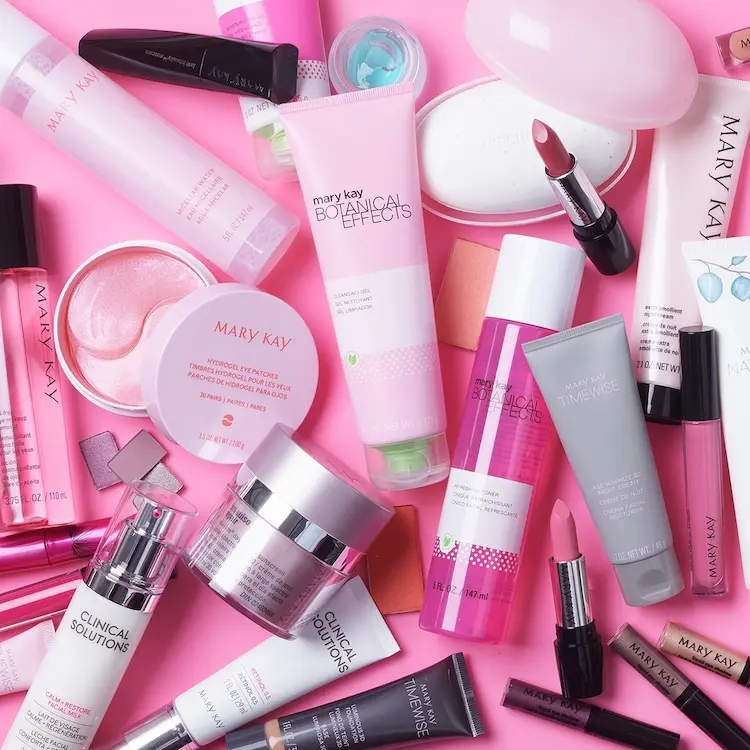 Overall, Mary Kay does have some quality products if you aren't put off by their business model. They might not be the absolute best on the market, but for the price, they're pretty decent.
Honestly, I don't use their products anymore because I feel like there are better brands out there that focus more on quality ingredients, such as The Ordinary, and I'm not sure I love Mary Kay's business model. However, if you're seriously considering Mary Kay, it could be a good fit for you.
Mary Kay Altneratives
Return Policy
If you aren't happy with any Mary Kay product you purchased, you can receive a refund through your Independent Beauty Consultant.
If your Independent Beauty Consultant isn't active anymore or you can't reach them, you can still return or exchange your product with proof of purchase by calling 800-MARY KAY.
FAQs
Where does Mary Kay rank in skincare?
Although there are different opinions on where exactly Mary Kay Cosmetics falls, many rank the skincare brand among the top 20 in the industry.
Is Mary Kay considered high-end?
Mary Kay products are definitely on the more expensive side, and many consider them to be good quality.
Where To Buy Mary Kay Products