The market for men's grooming products is vast, which makes it difficult to find exactly what you need (especially if you're indecisive).
Among all the fluff, a few brands stick out from the crowd. Manscaped is one of these noteworthy brands, providing hair trimmers and other products. They are especially well-known for their memorable marketing efforts (if you've seen a commercial or influencer collab, you know). But, do their products live up to the hype?
In our Manscaped reviews, we're going to discuss everything you need to know about this brand before you consider buying.
What is Manscaped?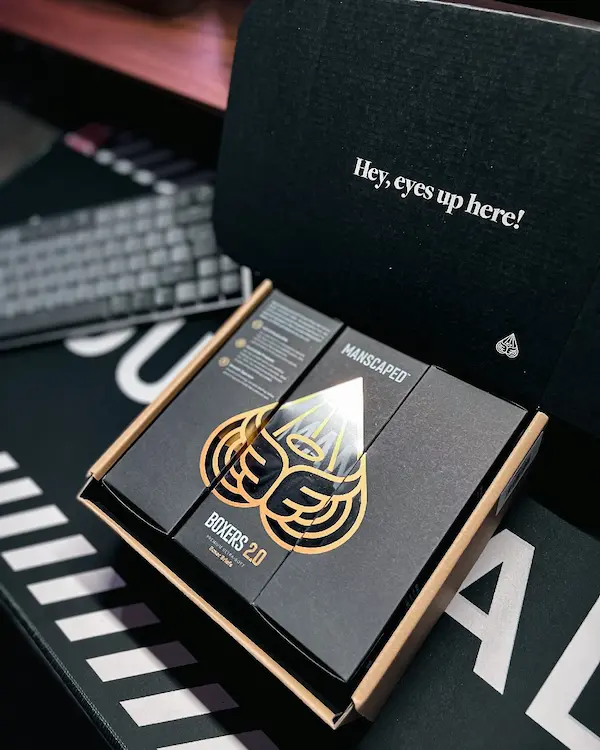 Whether you need to groom your beard or handle more *ahem* sensitive areas, Manscaped offers a product line that's not only unique but perfect for all areas.
Manscaped was founded in 2017 once the team realized there was a shortage of resources for men who wanted to improve their grooming habits, aiming to offer all the grooming products one could need at affordable prices.
You can shop for individual products and bundles or consider the Peak Hygiene Plan subscription, which will give you the benefit of trying out multiple products every three months.
Their biggest selling point is Platinum Package 4.0, which offers a full-body grooming kit. If you don't want all the extras, you can try out their best-selling Lawn Mower 4.0 trimmer.
Manscaped Reviews
Before you dive in head first, keep reading our ratings to see the overall consensus surrounding this men's grooming brand.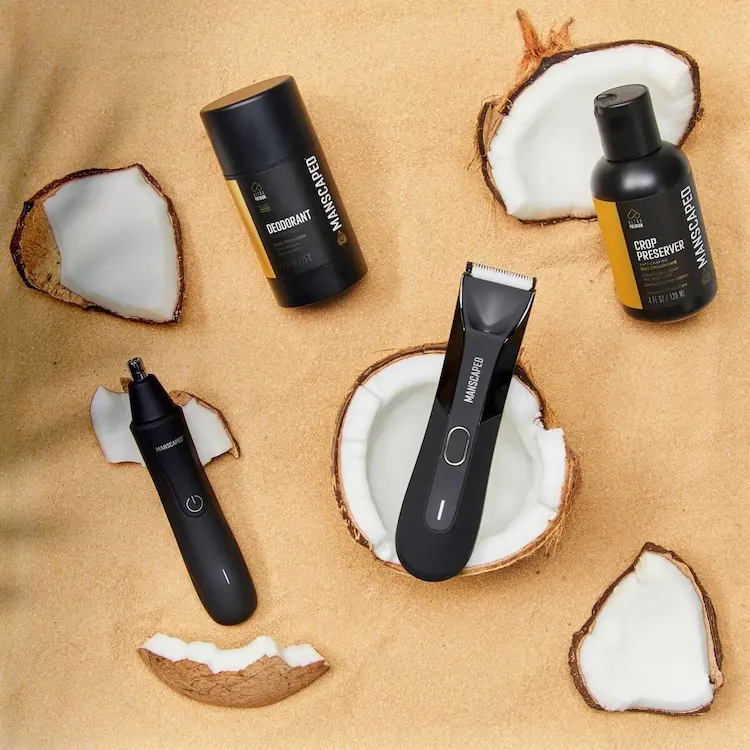 Overall Rating
★★★ 3.75 Stars
As far as quality and ease of use go, Manscaped seems to be a hit or miss.
For one, many reviewers state that their razors can be tricky to use and easy to cut yourself.
People are also unhappy with how often you need to replace the blades, stating that they have owned other trimmers that don't need nearly as much replacing.
That said, some people say the trimmers are definitely better quality than cheap drugstore brands and are easy to use once you get the hang of them.
Pricing
★★★★ 4 Stars
The company's product line is diverse, and a majority of what they offer is affordable compared to competing grooming brands (even more so when you take part in their subscription model).
Their products range from their razors to multi-faceted grooming kits and more, all of which aren't overly expensive, and they offer a decent number of discounts too.
Quality
★★★ 3 Stars
To get a better idea of their product quality, we took a look at what the customers had to say. Unfortunately, most men aren't too impressed; some of them have actually ended up hurting themselves on accident with their razors.
Some of this could pertain to user error, but many comments are too consistent with a similar experience.
Some people were unhappy with how long the blades lasted as well, especially since having to replace them frequently can get expensive.
Shipping & Returns
★★★★ 4.25 Stars
Most people are pretty happy with their shipping speeds, and the company offers free shipping with the purchase of their performance package or platinum package 4.0.
They also provide free returns with a 30-day return policy and don't impose too many requirements that customers have to jump through.
Customer Service
★★★★ 4.5 Stars
If you happen to need any assistance, customer service is pretty on top of it. The company seems eager to please its customers and provide the support they need.
What Are Customers Saying?
Opinions about the company vary quite a bit, as some people are more than satisfied, and others feel the complete opposite.
Their razors can be a little hard to use, can be easy to cut yourself
Razors dull quickly and need to buy replacements frequently
Most people enjoy their topical products
Customer service is pretty stellar
Free returns in case you don't like Manscaped
Some international customers encounter shipping and return issues
Decent prices that are on-par with competing grooming brands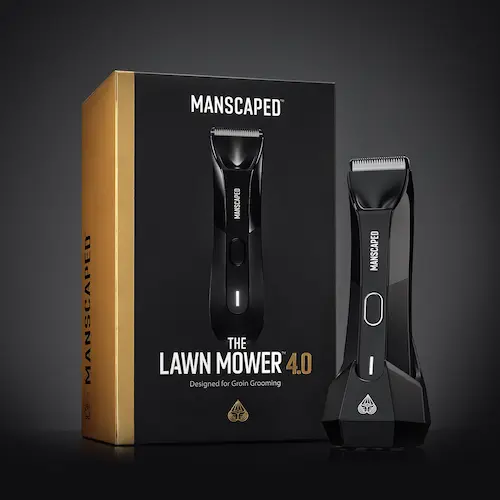 Essentially the pride and joy of what the company has to offer, this trimmer is built to groom the body and groin with efficiency.
The tech specs include SkinSafe replaceable ceramic blades, a 7,000 RPM motor, a wireless charging system, a 4000k LED spotlight, a travel lock, and more.
A one-time purchase will run you about $89.99 (or cheaper if they are running any discounts), and it's a universal tool for a man's hair grooming needs.
---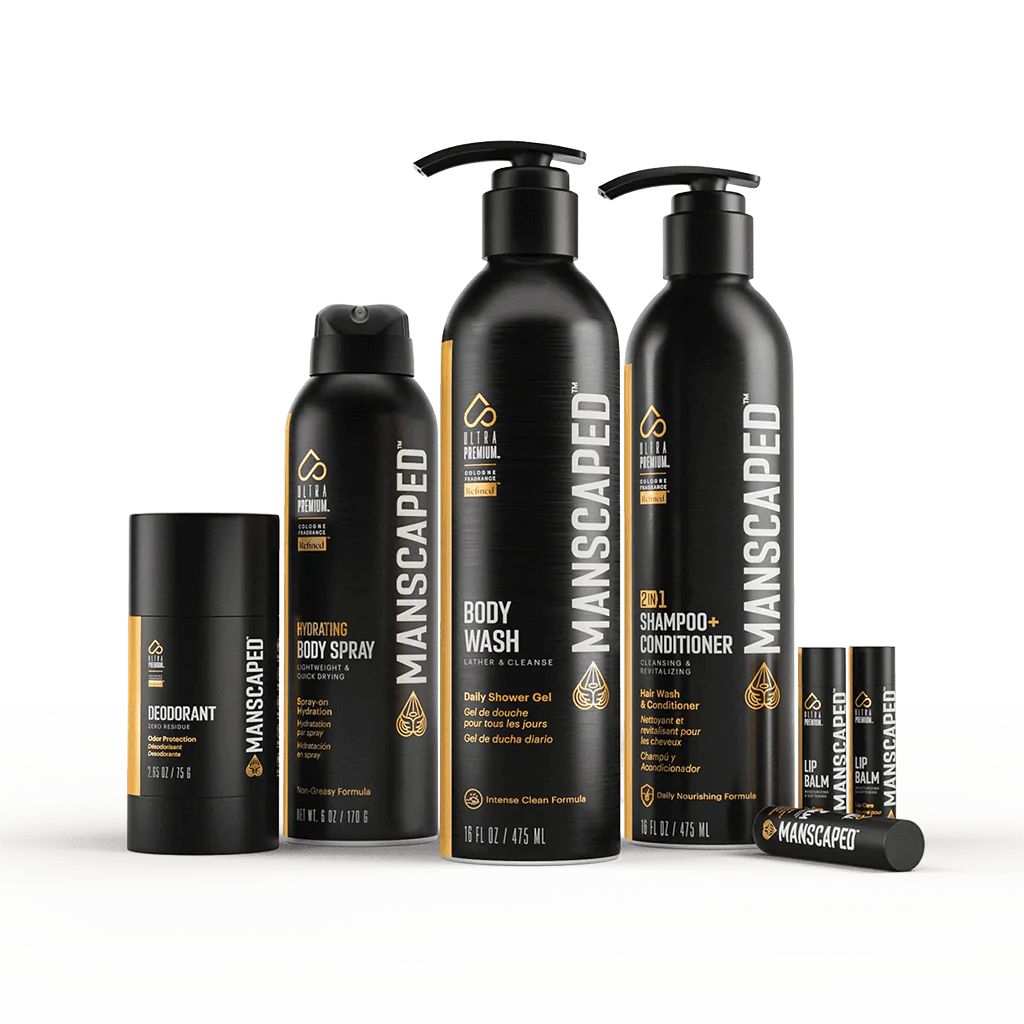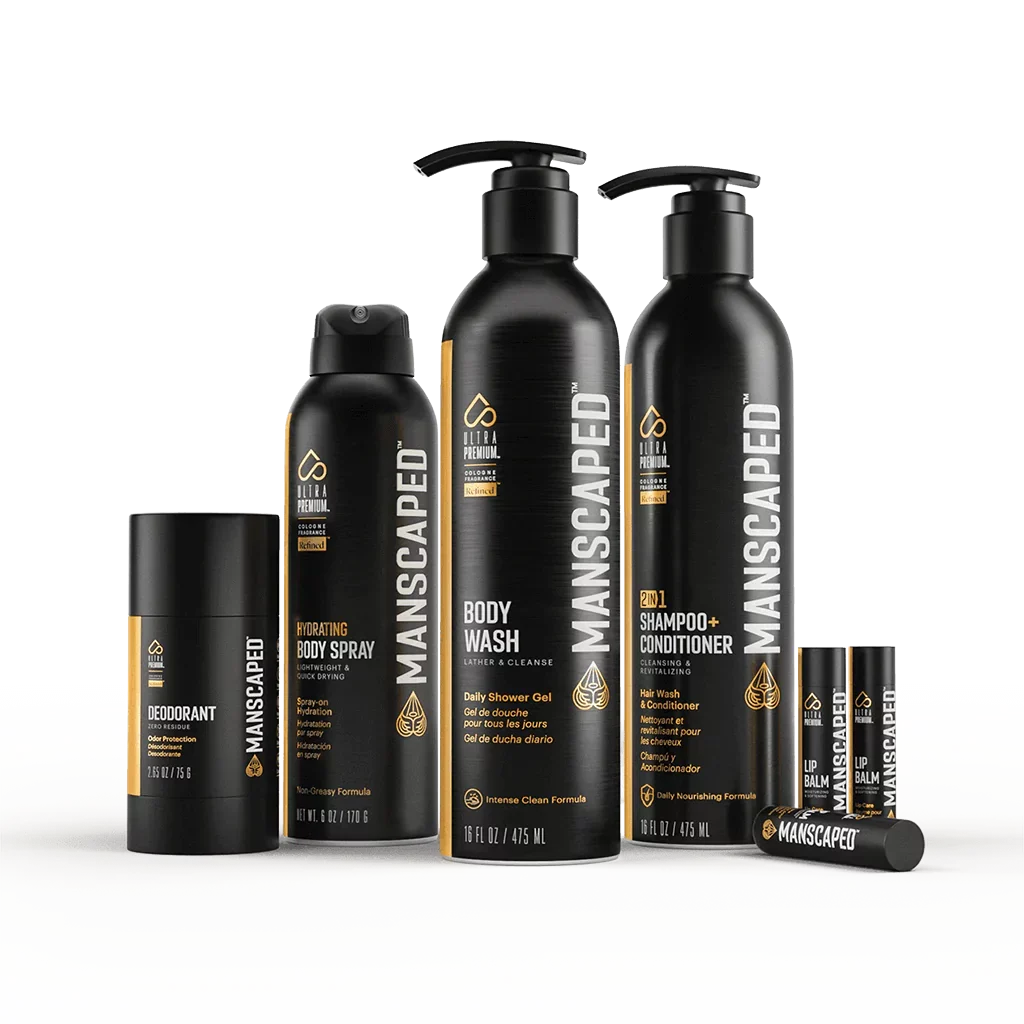 A full-body hygiene solution that entails a decent range of their products,  this package comes with a 2-in-1 shampoo and conditioner, deodorant, body wash, and hydrating body spray.
It's currently 30% off with a subscription and even has a free 3-pack of lip balm included.
It may not come with their signature razor, but it has everything a guy needs to smell his best from every angle (and every product is vegan and dye-free).
---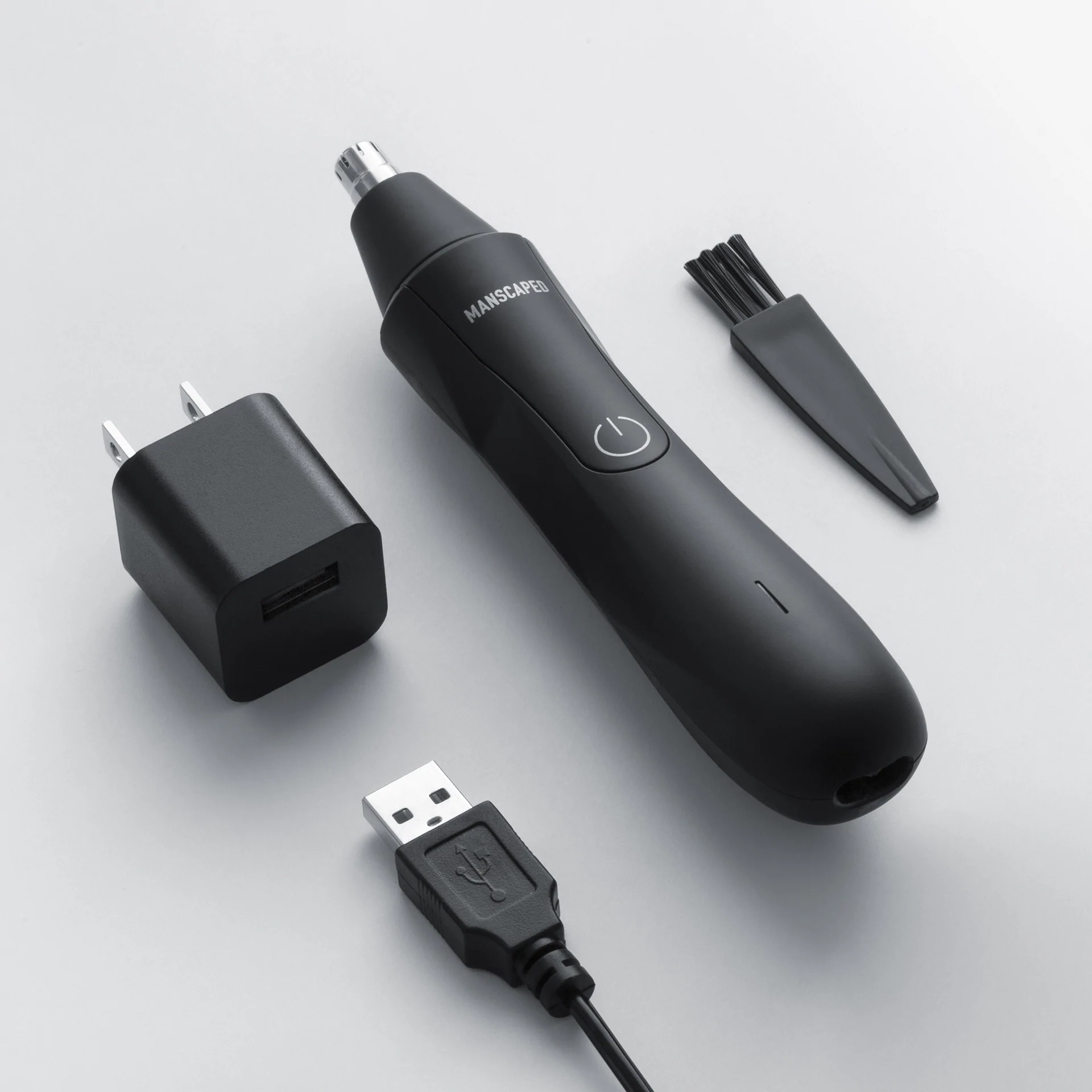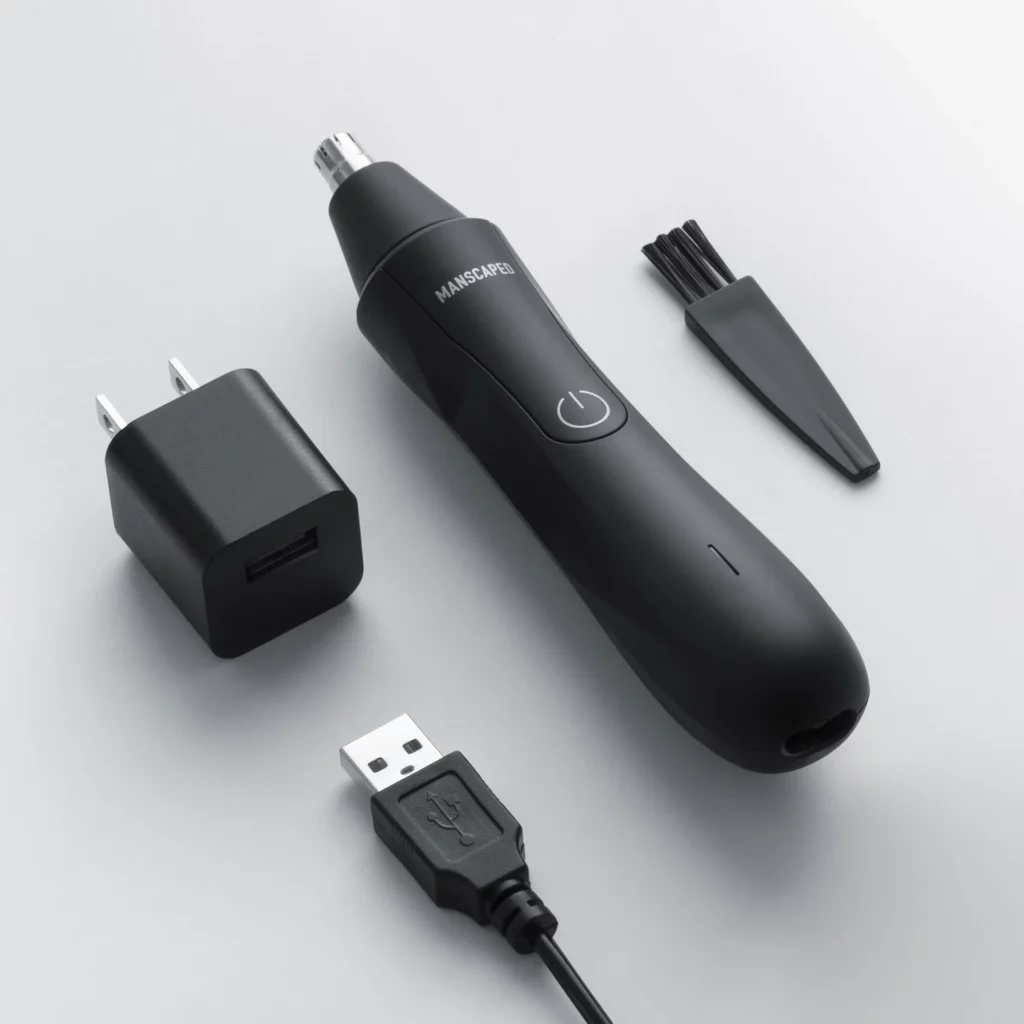 Men across varying age groups need a trim when it comes to their ear and nose hair.
This razor is able to handle both, and its tech includes SkinSafe Technology, a 9,000 RPM motor, a 360° Rotary Dual-Blade System, and a powerful battery to match.
It's also waterproof and delivers consistent, long-lasting reliability that can keep your ear and nose hygiene in check.
---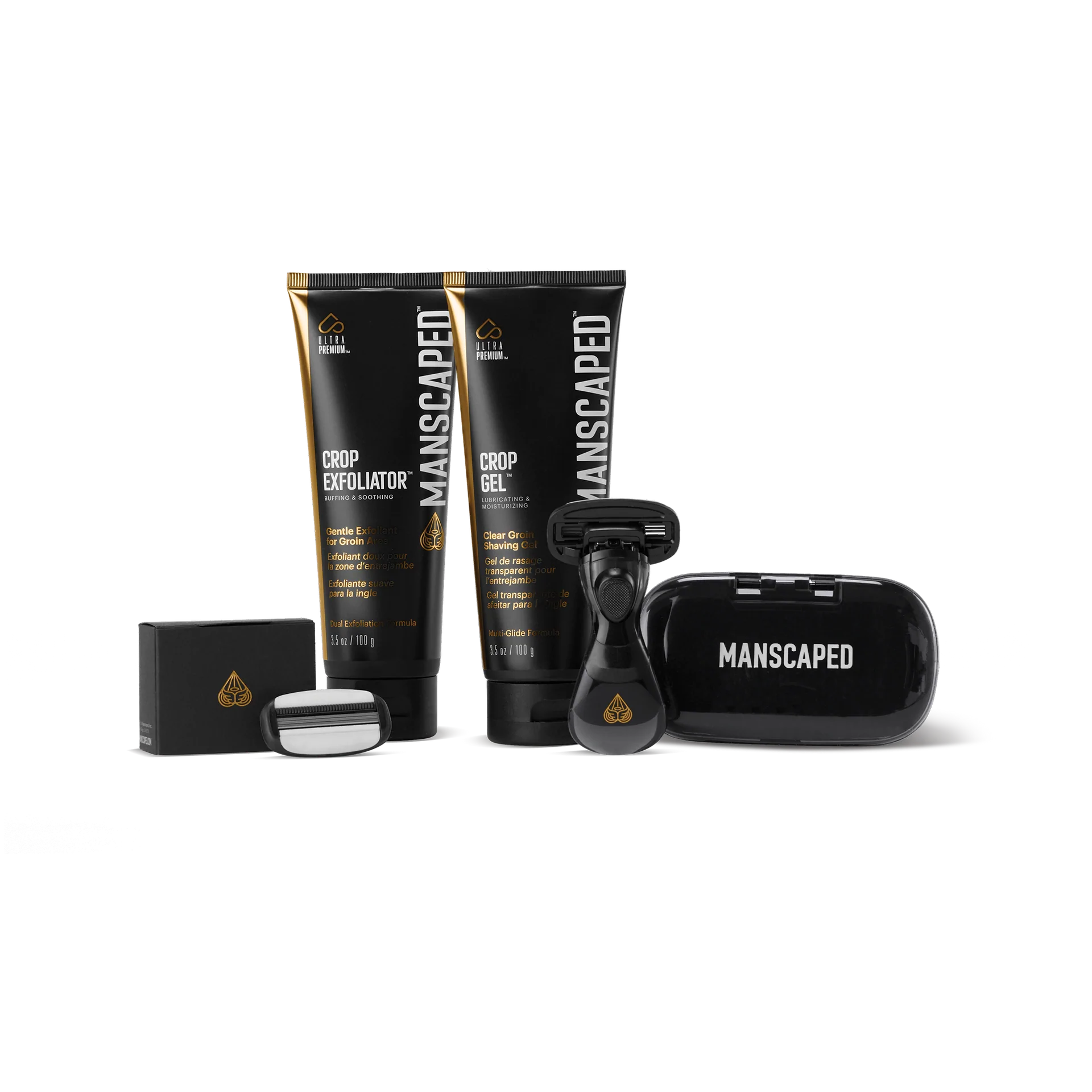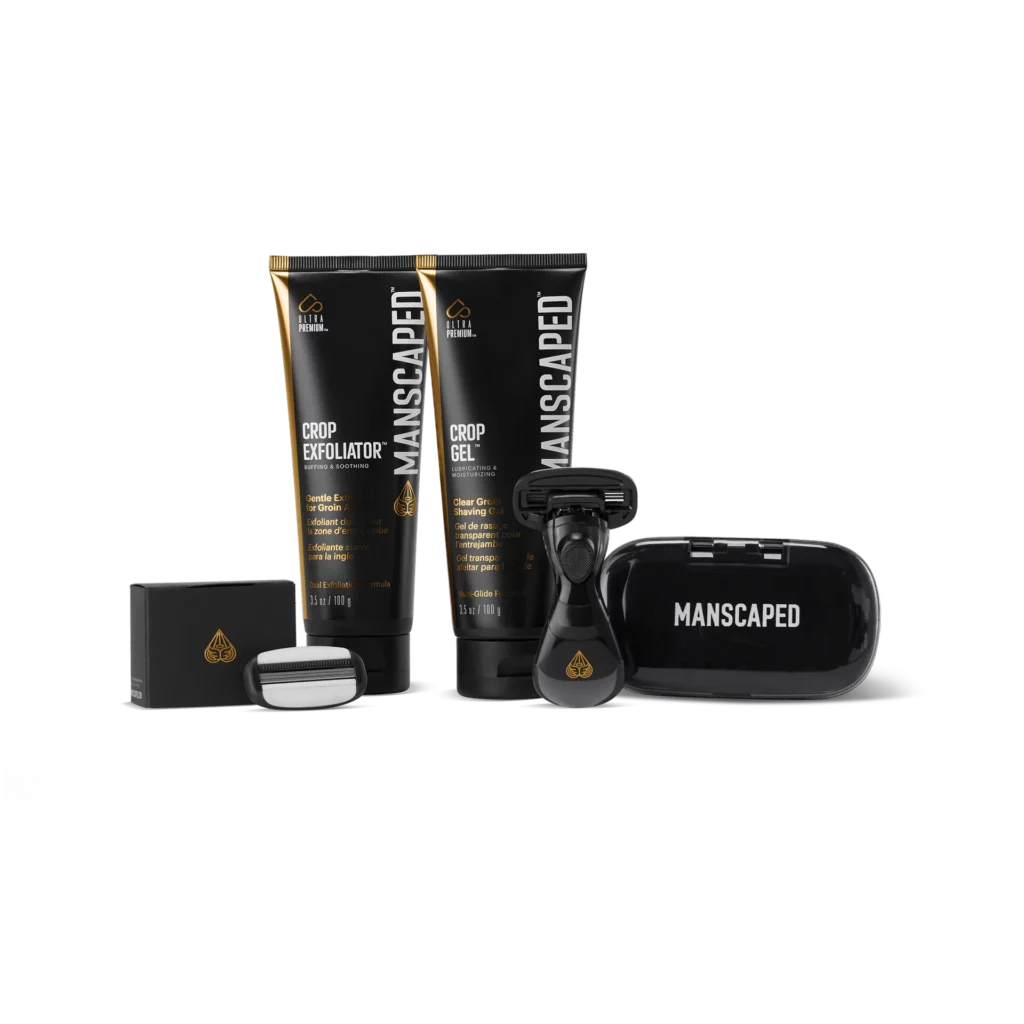 A 3-step shaving kit that's catered to the groin area, it has everything you need to keep your downstairs groomed and feeling clean all day long. The kit includes an exfoliator, lubricating shave gel, a groin shaver, six replacement blades, and a nifty travel case.
It retails at $55, but you can get it for $34.99 if you sign up for their subscription model. The volume this kit provides is meant to last at least a couple of months leading into your next subscription shipment.
---
Return Policy
Manscaped boasts a hassle-free 30-day return policy with free return shipping included. The company notes that any bundles or kits have to be returned in their entirety to be eligible for a full refund.
Shoppers can initiate a return by filling out the return form on their website, and the company should be in touch within 24hrs.
Considering the logistics of international shipping, this may be more of a hassle for those who live outside of the United States.
FAQs
Who owns Manscaped?
Manscaped was started back in 2016 by a man named Paul Tran, who carries the vision for what the brand offers the male grooming market.
Where are Manscaped products manufactured?
All Manscaped products are manufactured in San Diego, California, which is where the brand's roots began.
Do I have To opt-in for a Manscaped subscription?
No, opting into their subscription model is entirely up to you. Although the company heavily pushes its subscription model, you can still shop for one-off products.
Can Manscaped be used for pubes?
Yes! In fact, Manscaped insists that you use their tools and products for your pubic areas (one of their slogans is "we save balls.")
Final Notes
As much as we love their branding and fun marketing efforts, Manscaped seems to be a hit or miss.
Some shoppers have good experiences with the quality and ease of use, while others are unhappy with the lifespan of the blades. The blade refills can be expensive, so many customers wish they lasted longer.
However, they do have free returns within 30 days, so you don't have to worry about being out of luck in case you don't like your order.
Manscaped Alternatives
If you're not so sure about Manscaped, here are some top-rated alternatives to consider instead.