Looking for Meridian Grooming Reviews? Down below, we discuss everything from quality to price to customer ratings.
The market for men's personal hygiene has expanded greatly over the last few decades, and it's getting easier to look and feel your best on a daily basis. The culture surrounding hygiene has also shed light on many areas of the body, and there are many products on the market that keep men's morning routines and interests in mind.
When it comes to the maintenance below the waist, it can be a sensitive process that requires patience and tools you can trust. With our Meridian Grooming reviews, you'll learn about everything the brand has to offer men who take their personal hygiene seriously.
What Is Meridian Grooming?
Meridian Grooming is a company that boasts an interesting line of products that are crafted for men's downstairs hygiene. Meridian also boasts a range of products that cover every step of your hygiene routine, as you can find electric razors, anti-chafing sprays, nail kits, and more.
The company's product selection is relatively niche, but it's comprehensive enough that you should feel clean and comfortable all day. Aside from their stellar marketing, it's important to look into what their customers think, and you can find out more about the company down below.
Meridian Grooming Overview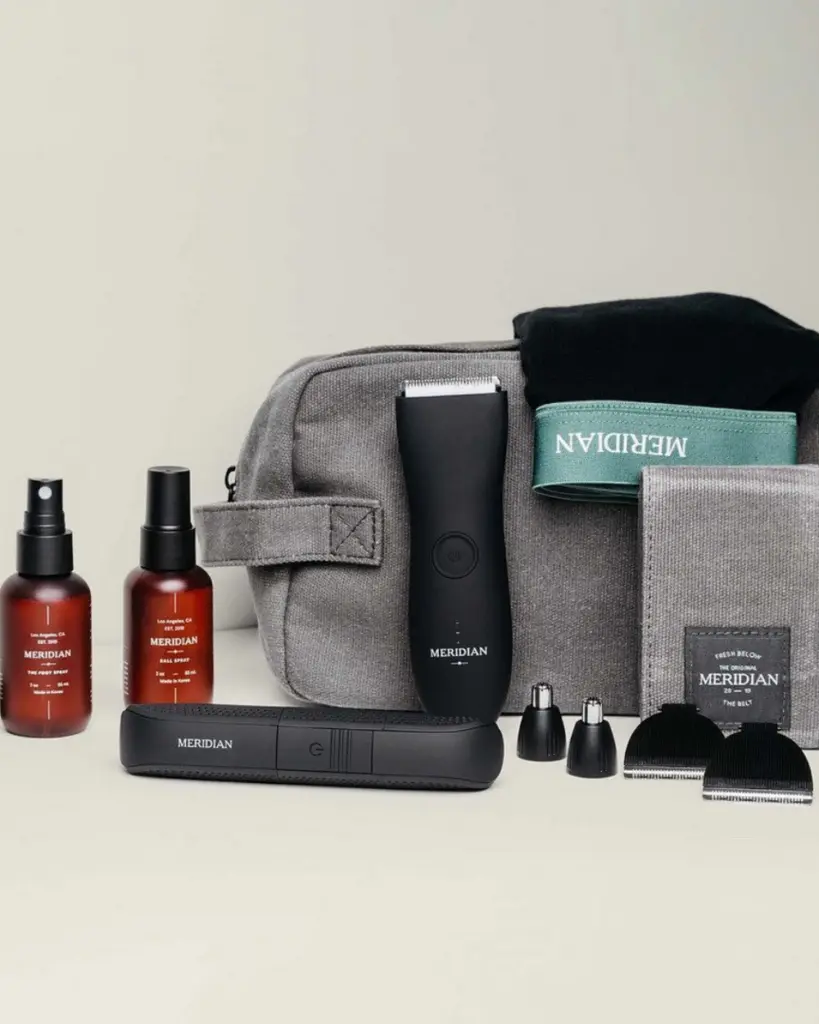 You'll find a list of individual products that you can add to your morning routine, but where the real benefit comes from is their hygiene bundles. They offer multiple packages that come with an array of products suited for different needs.
All of their products also come in a size that'll fit in their stylish to-go bag so that they won't clutter up your bathroom. The company also provides a decent amount of information on how to use each of their products to see the best long-lasting results.
Meridian Grooming Reviews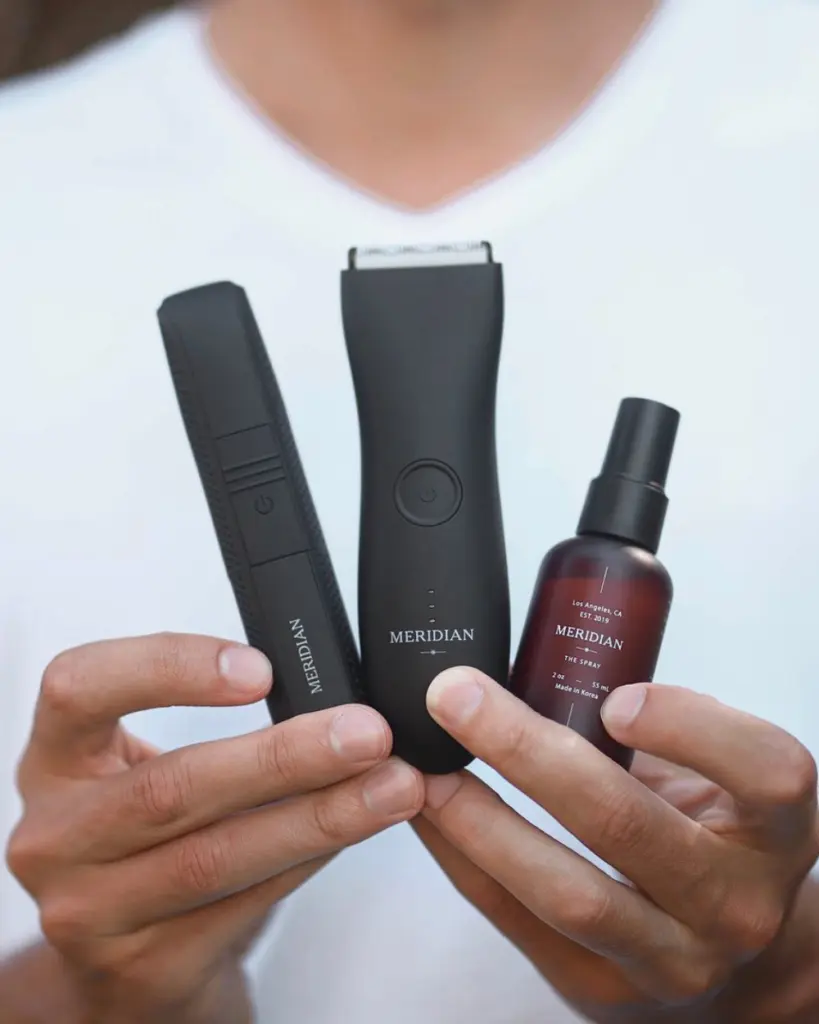 It isn't too difficult to understand what Meridian wants to provide for the men's hygiene market, but other aspects of their business, such as customer service and product quality, are just as important. 
Below you'll find a breakdown of their operation as a whole and whether they can uphold the sharp image their products are known for.
Overall Rating: ★★★ 3 Stars
Meridian seems to offer a pretty straightforward product line, and you shouldn't have any trouble finding the best choice for your needs, but there are a few other aspects to consider. Many online reviews about the company are fairly hit or miss.
Some people love their products, whereas others never received their order and spent months trying to sort out issues with customer service.
Pricing: ★★★★ 4 Stars
I'd say the company offers a fair middle ground regarding the cost of their products. They aren't abhorrently expensive, but they aren't dirt cheap either. Ranging from roughly $20 to $240, you can opt for individual products or save a bit by choosing an all-in-one bundle.
They also provide the option of one-time purchases, or you can sign up for a subscription that sends you products every three months.
Quality: ★★★ 3 Stars
Considering they offer varying product types, sentiments about their quality can vary quite a bit. Some shoppers don't seem to be the biggest fan when it comes to their electric trimmer, whereas their anti-chafing and odor protection spray seems to be well-loved.
They also boast a pair of boxer briefs that many enjoy, and the nail kit they have offers lasting quality.
Shipping: ★★★ 3 Stars
Unfortunately, shipping seems to be less than great for many people. Whether it's the U.S. or an international destination, there are many customers who have complained about their shipping practices.
Luckily, you can find Meridian products at other online retailers, such as Amazon, that will have their own shipping policies.
Customer Service: ★★★ 3 Stars
When researching public reviews online, you'll quickly find some distasteful comments about the company's customer service. With delayed responses, unresolved order issues, and a lack of efficiency, many are tired of how they've been treated by the company.
Regardless of how good their products might be, this is one factor that has made some people look elsewhere.
RELATED: 12 Best Hair Trimmers for Men to Maintain the Mane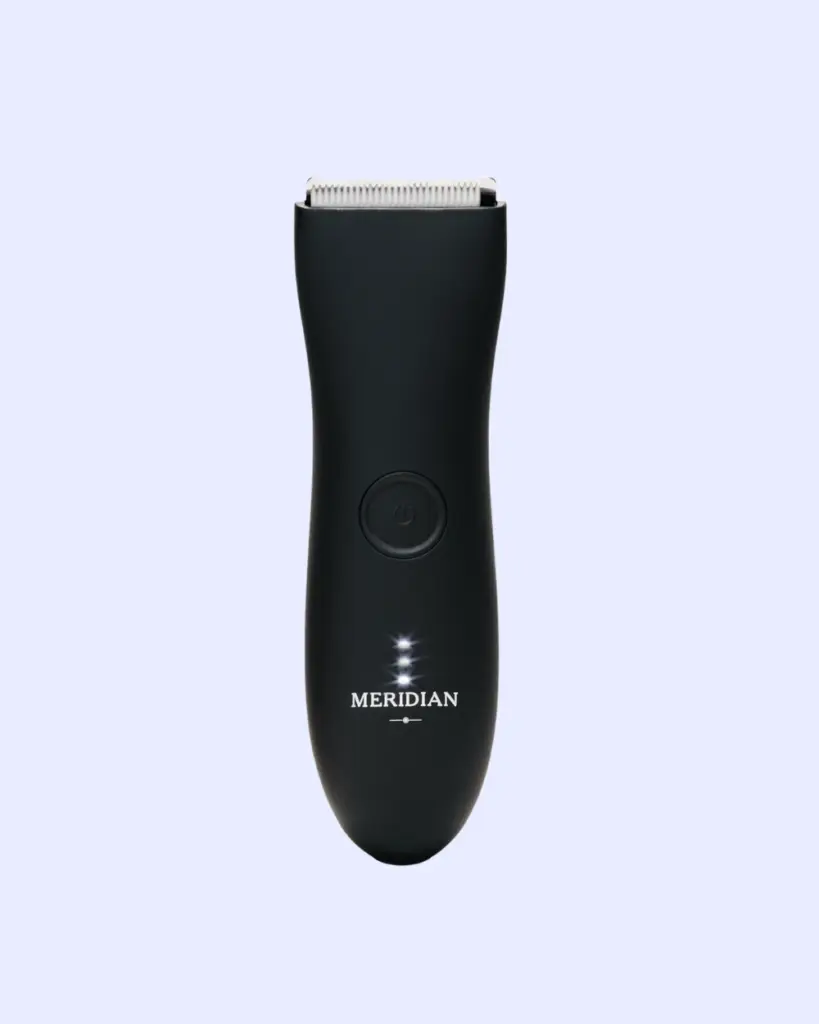 Even if the company may struggle with a few areas of internal operations, their trimmer is known to be pretty decent. Although some men claim that it still nicks hairs from time to time, it still offers a relatively consistent experience. 
You can grab it by itself for only $74.00, or you can go for one of their bundles where the trimmer is included. It comes with two adjustable guide combs and a cleaning brush and offers 90 minutes of use on a full charge.
---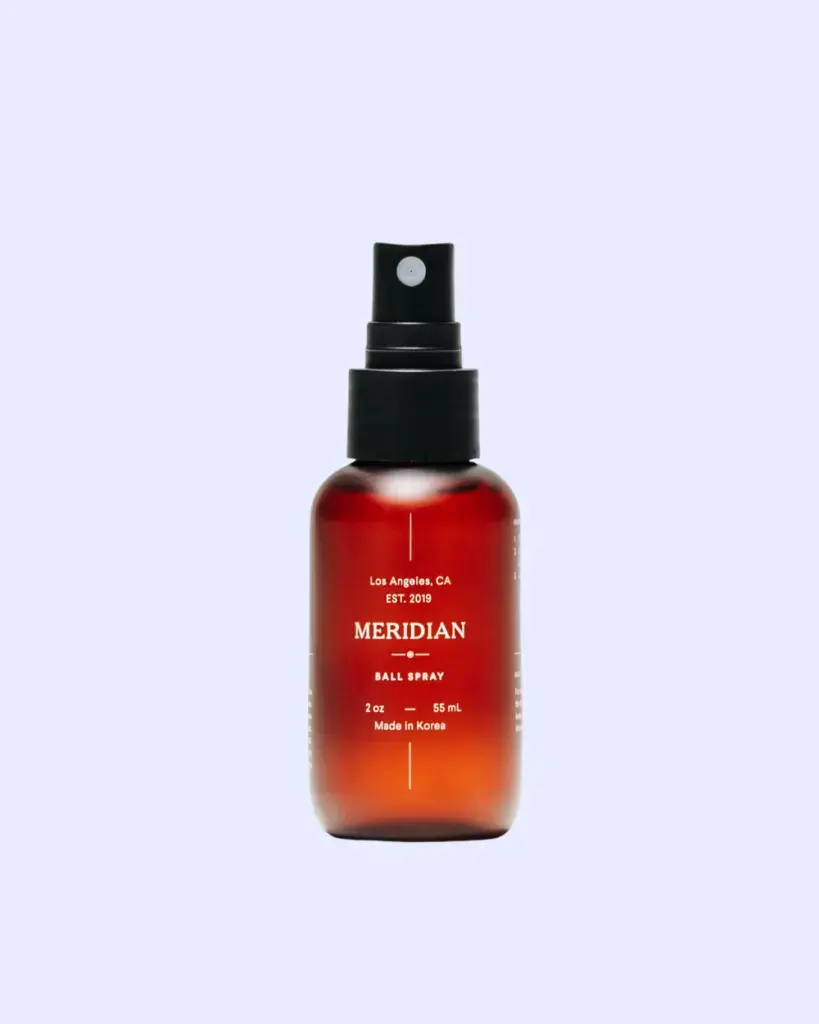 With a straightforward use case, this spray helps keep men downstairs hydrated and comfortable as it fights against chafing and comes in a clean citrus scent. Regardless of how well you clean yourself, the day can come with some discomfort that's hard to beat, and this spray offers a layer of protection that works.
The formulation provides a blend of moringa, witch hazel, green tea, and ginkgo so you can reap the benefits of their natural properties, and it only requires one or two sprays to last all day.
---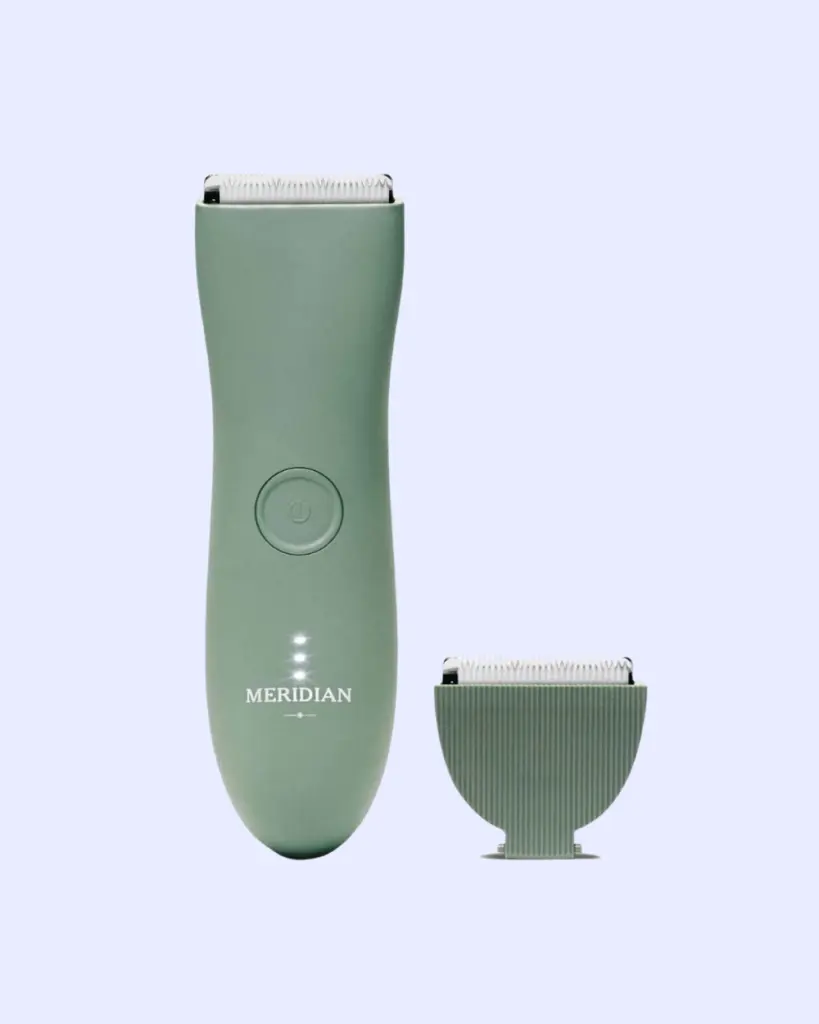 If you're looking at more than one of their products, it's a good idea to go for one of the company's hygiene bundles. The starter package has the essentials for downstairs hair maintenance as it comes with the Meridian trimmer in addition to a replacement blade.
This bundle allows you to save money on the extra razor, and the trimmer will ensure things don't get out of hand downstairs.
What Other Customers Think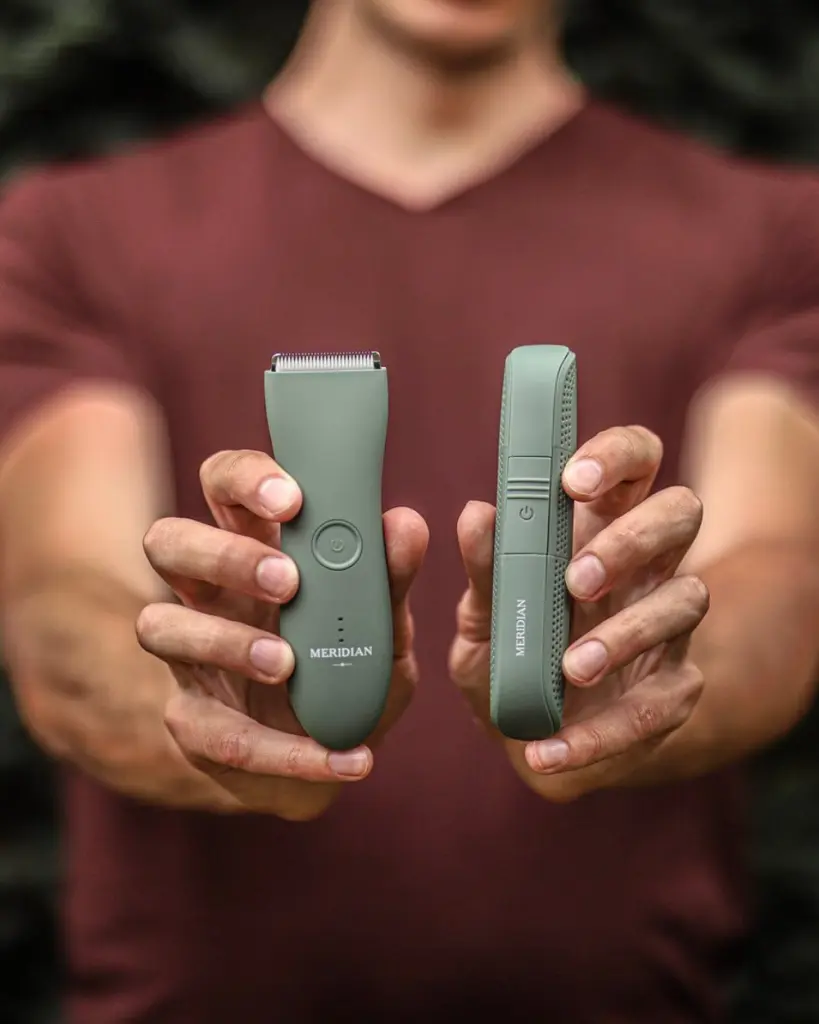 Of course, you can review the company website and their products at your discretion, but it never hurts to look at public reviews if you want to know the truth behind it all. Keep reading below to see what current and past customers have had to say about the brand.
Most customers feel like Meridian offers a decent price range
Many don't appreciate that a subscription purchase is auto-selected
Shoppers are fans of Meridian's all-in-one approach to hygiene
Men seem to love the bundle options overall
Customer service takes too long to resolve order issues
Shipping can sometimes take longer than expected
Return Policy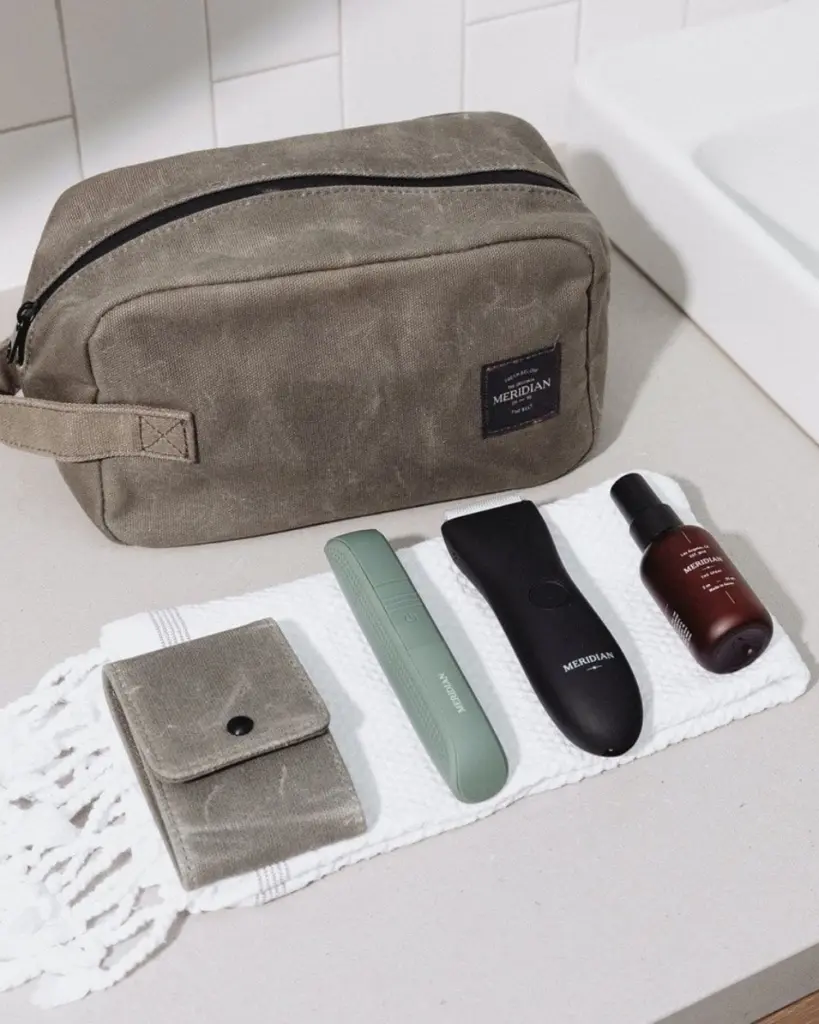 If you aren't a huge fan of the company's products, they offer a pretty standard return policy that you can make use of. Shoppers have up to 30 days from the delivery date to process a return, although it should be noted that bulk and sale items aren't eligible for returns.
Once the company has received your items, it'll take roughly 5 to 10 business days to refund the order total to your original form of payment. Although the policy is pretty common, it's unfortunate that it's only applicable to a la carte items.
FAQs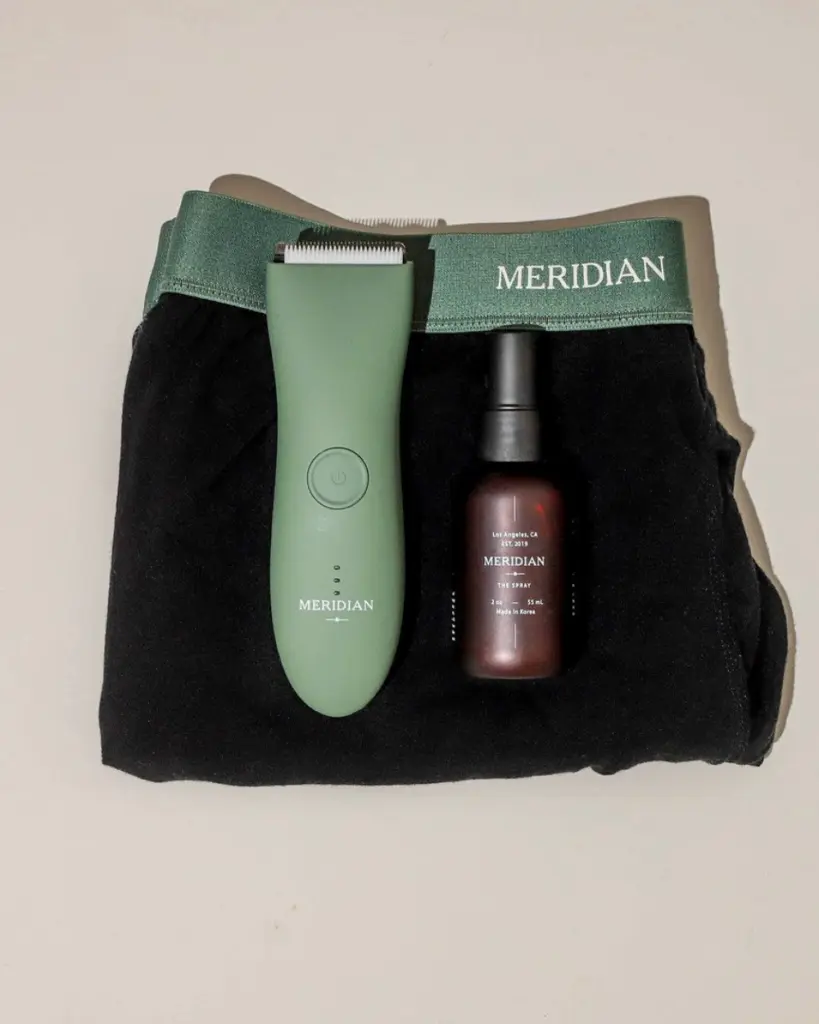 Is Meridian legit?
The company is a legitimate choice if you're ready to break into a more structured hygiene routine. Some customers had trouble with customer service, but others had no issue with their products and continue to buy them on a recurring schedule. It really comes down to the quality level you're looking for, and the products themselves seem to cut it for most men, regardless of the lackluster customer service.
How long do Meridian blades last?
Each Meridian trimmer blade is built to last three months, which is perfect as that lines up with their subscription service that sends you a new batch of products every three months. If that's a system you prefer, Meridian is a good choice for it. Then again, some of this comes down to proper care of your equipment.
Conclusion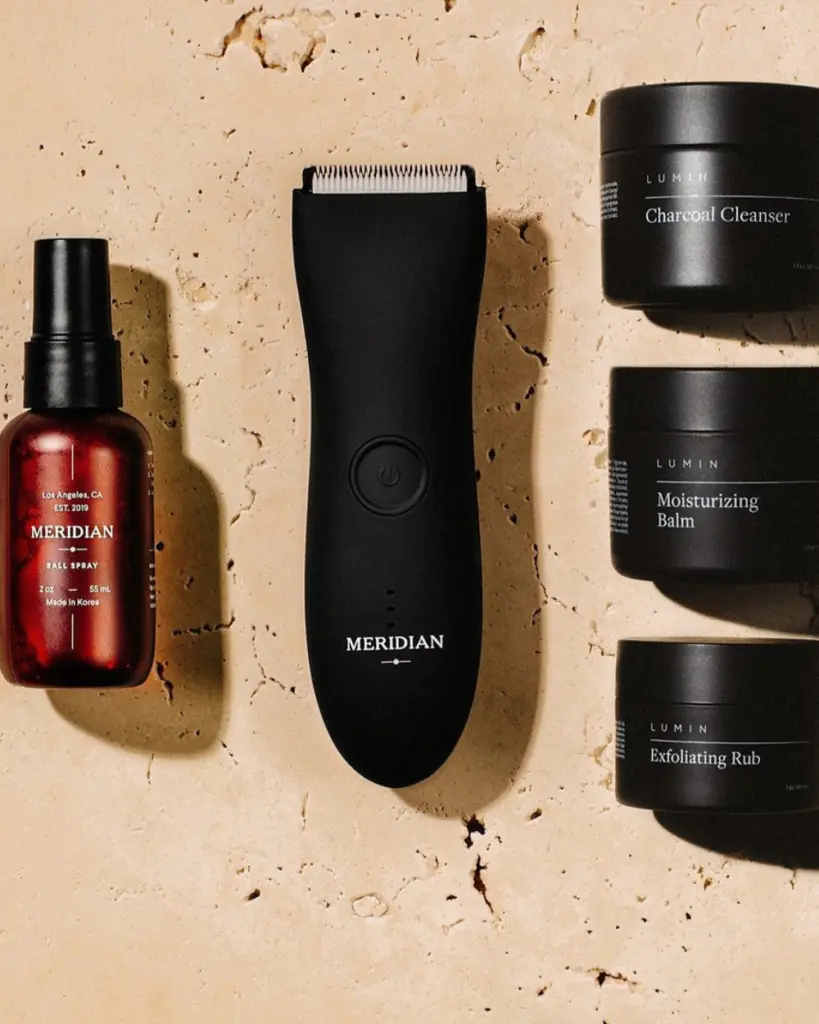 We can't argue that Meridian has their marketing down to a blueprint, but it's hard to ignore their logistical and customer service issues. Regardless of the few hiccups here and there with various customers, the company has some stellar products for men's hygiene and daily comfort.
If you want to try their products without the hassle of customer service, we'd recommend going through another retailer such as Amazon or Bed Bath and Beyond for more reliable service.
Brands Like Meridian
1. Manscaped
2. Mangroomer
3. Bakblade