Hunting for the perfect engagement ring can feel like you're in a maze—confusing, kind of scary, and tiring.
There are so many options out there and so many diamonds to look at, but what if you could design your own ring from the comfort of your own home, hassle-free?
Meet James Allen, a popular jeweler best known for its customizable and designable bridal jewelry.
If you want to learn about the ins and outs of James Allen, read our James Allen reviews to see if its diamonds are I do-worthy.
What Is James Allen?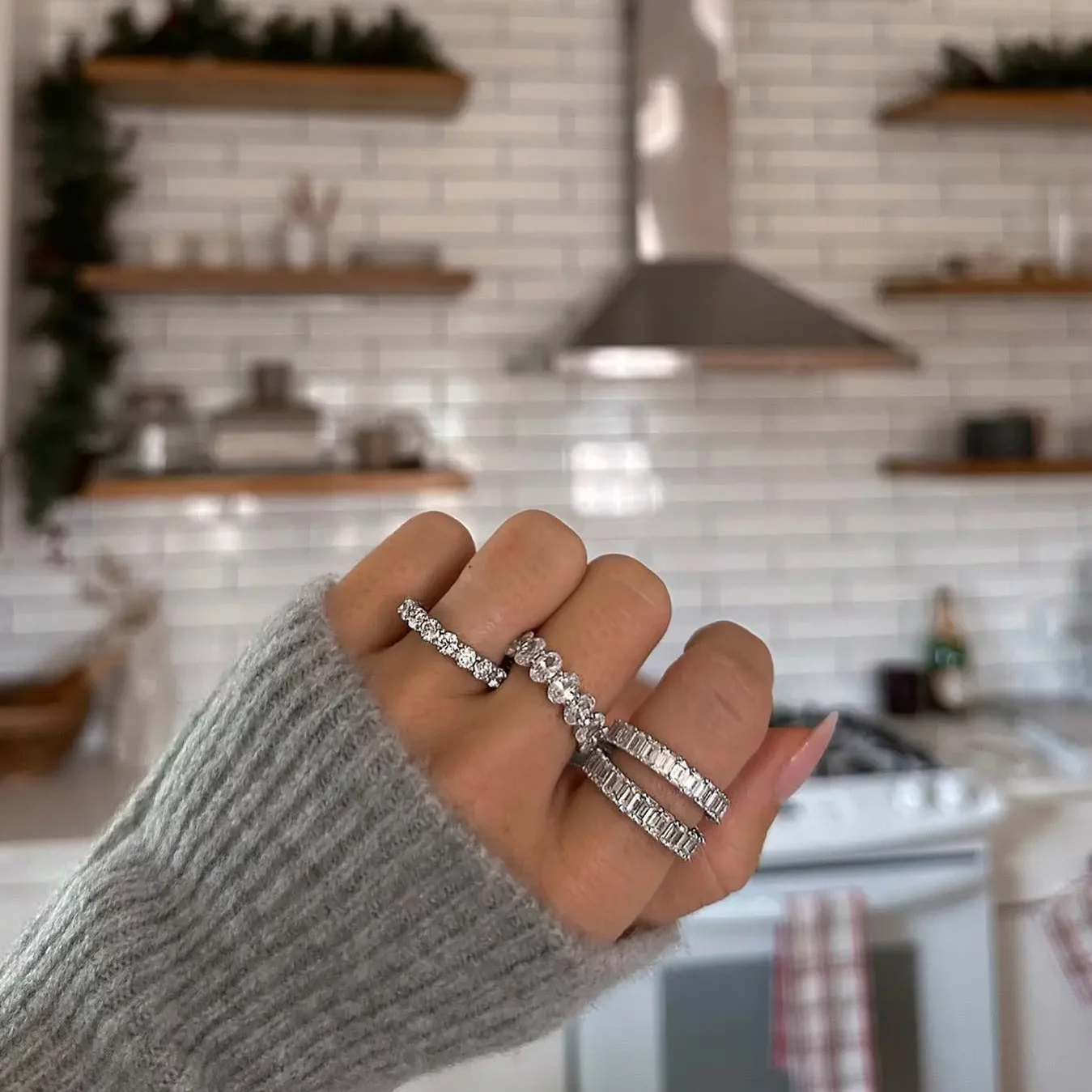 Established in 2006, James Allen is a bridal jewelry company that specializes in diamonds and gems.
Offering customizable and designable jewelry, James Allen sells engagement rings, wedding bands, loose diamonds, and other pieces of fine jewelry.
Is James Allen Legit?
Yes, James Allen is a legit and reputable company. There are thousands of excellent James Allen reviews, plus the brand has been featured in many big publications (including bridal-focused outlets).
James Allen has a number of customers and is one of the largest privately-owned diamond and bridal jewelry companies in the world.
James Allen Reviews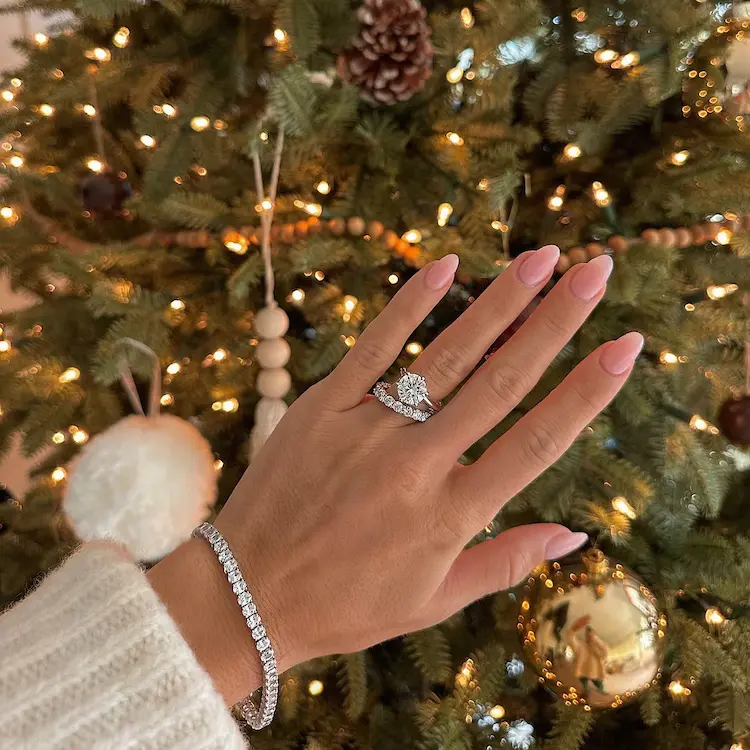 Overall: ★★★★★ 4.5 stars
James Allen is one of the most popular bridal jewelry brands, and it's no surprise why.
The company gives its shoppers so much space and so many tools to design and customize the ring of their dreams.
With such a fine and huge selection, shoppers are able to find exactly what they're looking for that's also within their means.
Whether online or at one of the three James Allen showroom locations, James Allen is more than happy to help couples live out their engagement ring fantasies. They also have excellent customer service when shopping online, plus a reliable return policy.
Price: ★★★★ 4 stars
You can spend around $4,000 to $2,000,000 shopping on James Allen. Good quality engagement rings certainly don't come cheap, but James Allen definitely gives what you pay for.
There are other bridal jewelry brands out there that are even more budget-friendly, but James Allen does a great job at delivering all the factors of a good engagement ring to justify the cost.
Diamond Selection: ★★★★★ 5 stars
James Allen is best known for its amazing diamond selection and customizable options, plus innovative features that provide the best shopping experience possible (like their 360° HD imagery of every diamond).
James Allen has over 500,000 conflict-free and lab-grown diamonds to choose from that are available in almost every style you can think of!
In fact, the jeweler even offers ready-to-ship rings and even an engagement ring collection for men.
Now that we've covered the basics, let's get more into what James Allen has to offer!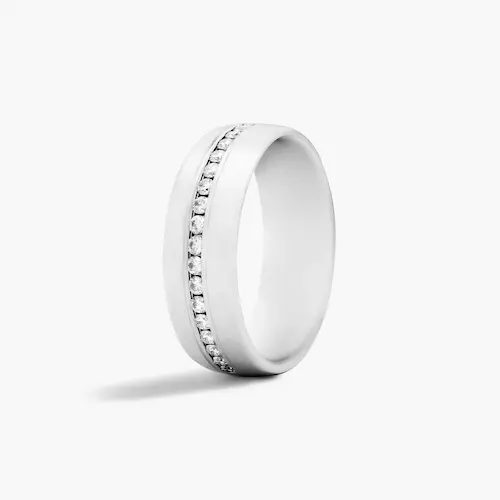 What is probably one of the best features of James Allen is the ability to design your own engagement ring to ensure that you're getting exactly what you want.
You can start with a setting, diamond, or gemstone, and go from there—it's really that simple!
James Allen engagement rings are available in almost every style you can think of: solitaire, halo, three-stone, and more.
Available in 14k and 18k yellow gold, white gold, rose gold, and platinum, James Allen engagement rings can reach a little more than $2,000,000 and start at around $4,000.
The best thing about James Allen when shopping for an engagement ring, though, is that the website has a 360-degree HD function that allows shoppers to thoroughly look and observe the diamonds that interest them.
Shoppers are able to view different diamonds of different carat weights to see how they sparkle and observe the clarity and color. We love this function because you know exactly what to expect.
---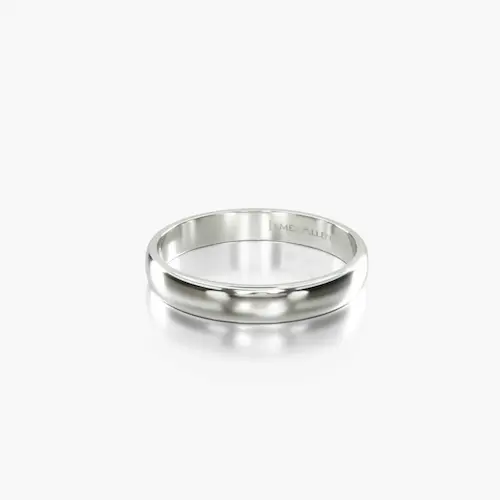 Who said engagement rings have to be the only star of the show?
James Allen offers beautiful and stunning wedding rings for women and men you can either stack or sport alone.
Available in 14k and 18k yellow or white gold, rose gold, and platinum, these wedding bands are the perfect way to start forever with your partner.
In fact, James Allen also offers amazing eternity rings that are crusted with diamonds all around the band, and lovely anniversary rings!
When shopping at James Allen, you can expect to spend from $450 to $5,000.
---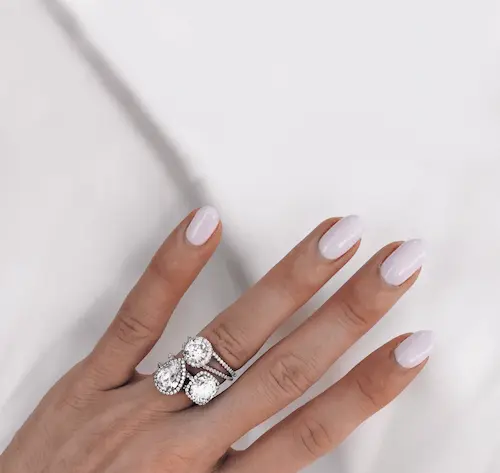 James Allen offers loose diamonds to design your own engagement ring and other types of jewelry.
As mentioned before, James Allen allows shoppers to view diamonds using a 360 HD function that has 40xs super zoom!
James Allen offers naturally-mined diamonds as well as lab-created diamonds that come in all of the most popular shapes plus some shapes you don't see very often.
Whether you're looking for a princess or cushion shape, or seeking out radiant or asscher shape, James Allen has got you covered.
In fact, this jeweler even offers stunning colored diamonds that come in pink, green, blue, and more!
These loose diamonds can be used to design earrings and pendants as well, but the company also offers ready-to-ship diamond jewelry in the form of bracelets, eternity rings, and anniversary rings.
---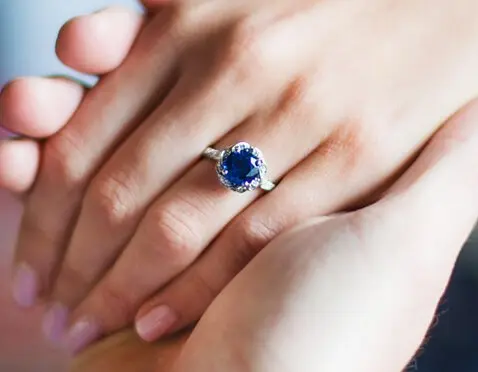 If diamonds aren't your thing, James Allen offers beautiful 100% natural gemstones that can also be seen in 360 HD.
Here are the gemstones James Allen has to offer:
blue sapphires
pink sapphires
yellow sapphires
red rubies
green emeralds
You can design your own engagement ring with a gemstone of your choice, or you can even opt for gemstone earrings, gemstone necklaces, and gemstone bracelets.
All gemstones are under $9,000, and shoppers have complete control over the color, shape, and carat weight.
---
What Customers Are Saying
James Allen has a ton of reviews from customers, and we're here to reveal the good, the bad, and the meh.
Here are some of the things customers are saying that you should know:
James Allen has such cute rings
The diamonds are beautiful and of excellent quality
Love being able to see the exact diamonds before buying
A little pricey, but the shopping experience is worth it
Shipping is quick
Customer service is super helpful and kind
Great return policy
RELATED: 10 Best Places To Buy Lab-Grown Diamonds
In Conclusion
James Allen is popular for a reason.
Not only does the jeweler offer fair prices for high-quality rings, but James Allen promises beautiful stones of all kinds that are conflict-free and GIA-certified.
If you want a stone as rich and sparkling as your love, James Allen is definitely a jeweler to consider!
James Allen Alternatives
FAQs
Where is James Allen located?
James Allen mostly operates online, but the company does have physical retail stores in Washington DC and New York City. 
Is James Allen a reputable company?
Yes, they are very reputable. James Allen is one of the largest privately-owned diamond bridal jewelry companies and is one of the most popular online bridal jewelry destinations. 
Are diamonds from James Allen real?
Diamonds are naturally-mined, but they also have lab-grown options.
Is James Allen ethical?
James Allen diamonds are 100% conflict-free while the gemstones are 100% natural. The diamonds are all in compliance with the Kimberly Process. 
Is James Allen GIA-certified?
Yes, all James Allen diamonds come with a certification from the GIA indicating the stones have been graded per the 4Cs (cut, carat size, clarity, and color).