Get in, besties — we're going diamond shopping!
Lab-grown diamonds have grown immensely in popularity and are now offered by many reputable jewelers.
Not only are lab-grown diamonds cheaper, but they're better for the environment and are just as beautiful as naturally-mined diamonds!
If you're looking to buy lab-grown but don't know where to start, keep reading our guide to the best places to buy lab-grown diamonds. 
But first, some brief education in case you want to learn a little more about lab-grown diamonds.
What Are Lab-Grown Diamonds?
Before we dive into the best places to buy lab-grown diamonds, let's get into what exactly lab-grown diamonds are. 
First and foremost, lab-grown diamonds aren't different in composition or appearance from naturally-mined diamonds. Like mined diamonds, lab-grown stones are graded by color, carat weight, cut, and clarity.
Lab-grown diamonds share identical chemical and physical properties of naturally-mined stones, but are often cheaper and less valuable due to them not being finite in supply.
However, that doesn't change the fact that lab-grown diamonds can be just as beautiful as natural stones — and come without the negative impacts mining causes.
10 Best Places To Buy Lab-Grown Diamonds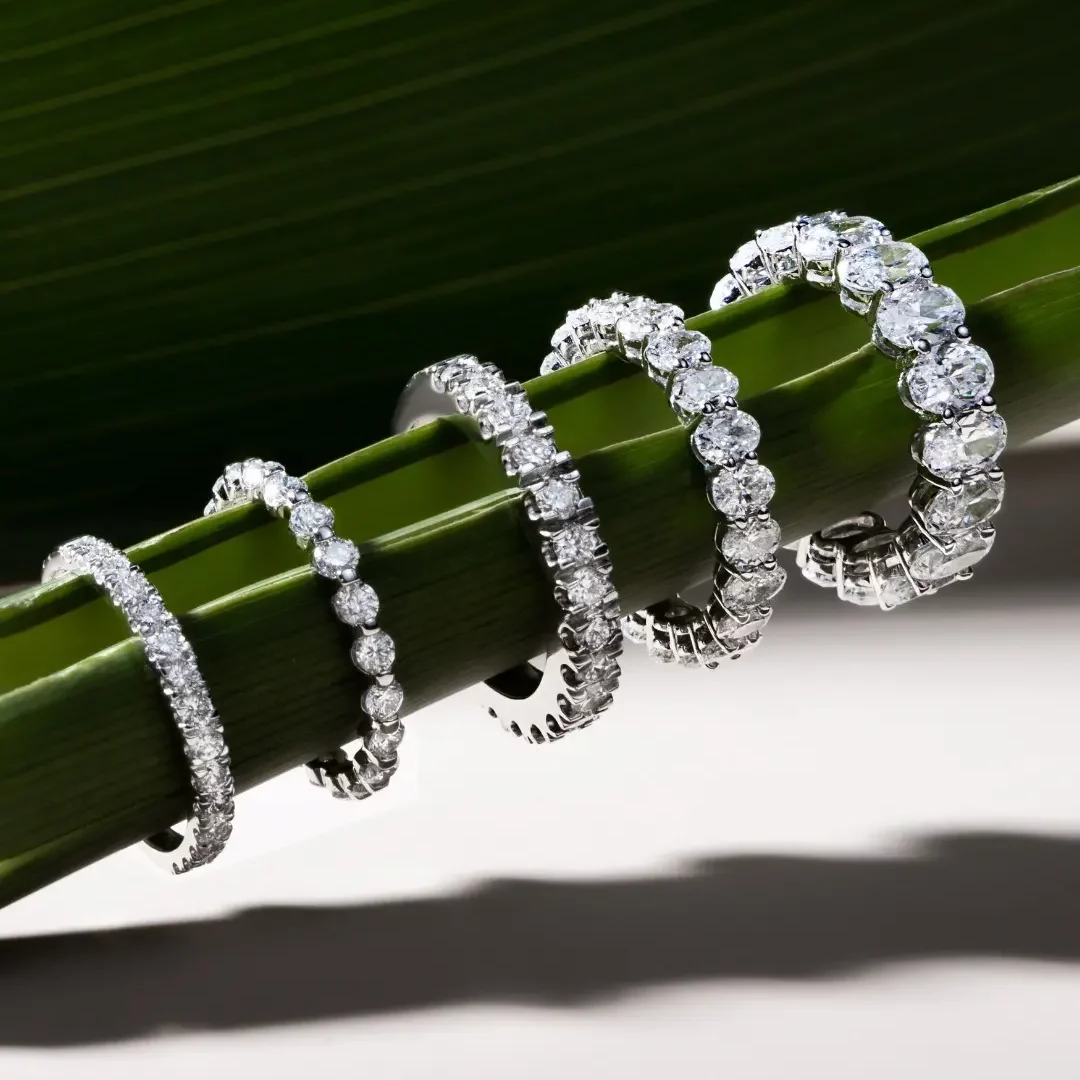 Clean Origin is a well-loved jeweler located in Stamford, Connecticut that offers lab-grown diamonds in the forms of fine jewelery, engagement rings and wedding bands.
Established in 2017, this company is made up of a team that has a combined total of 100 years of expertise in the diamond industry and has prices for every budget.
If you shop with Clean Origin, you're bound to forget all about naturally-mined diamonds!
---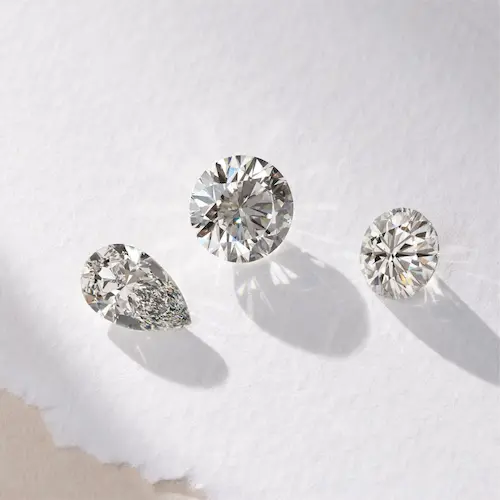 Based in New York City, With Clarity is a jeweler that scores high marks all across the board.
Offering both lab-grown and naturally-mined stones, With Clarity ensures that all diamonds are conflict-free and ethically-sourced, as well as IGI and GIA-certified.
When shopping with With Clarity, customers are buying directly from the manufacturer, which allows more affordable prices due to the lack of markups. 
RELATED: With Clarity Reviews: Worth the Money?
---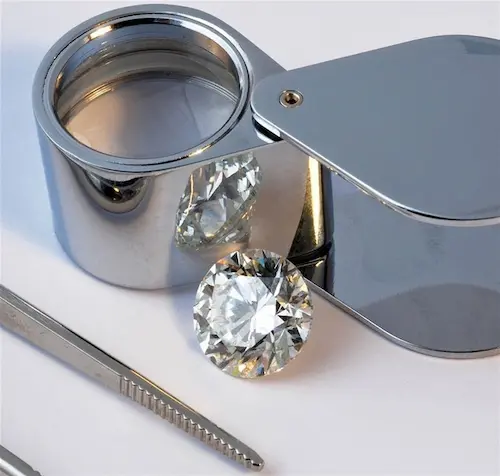 Rare Carat is a diamond marketplace that makes it easy for shoppers to browse worldwide inventories of naturally-mined and lab-grown diamonds from jewelers and wholesalers.
Using an optimized search engine and advanced filters, Rare Carat can help shoppers find the best lab-grown diamond for their budgets, styles, and tastes!
If you're still curious about this brand, read our full Rare Carat review.
---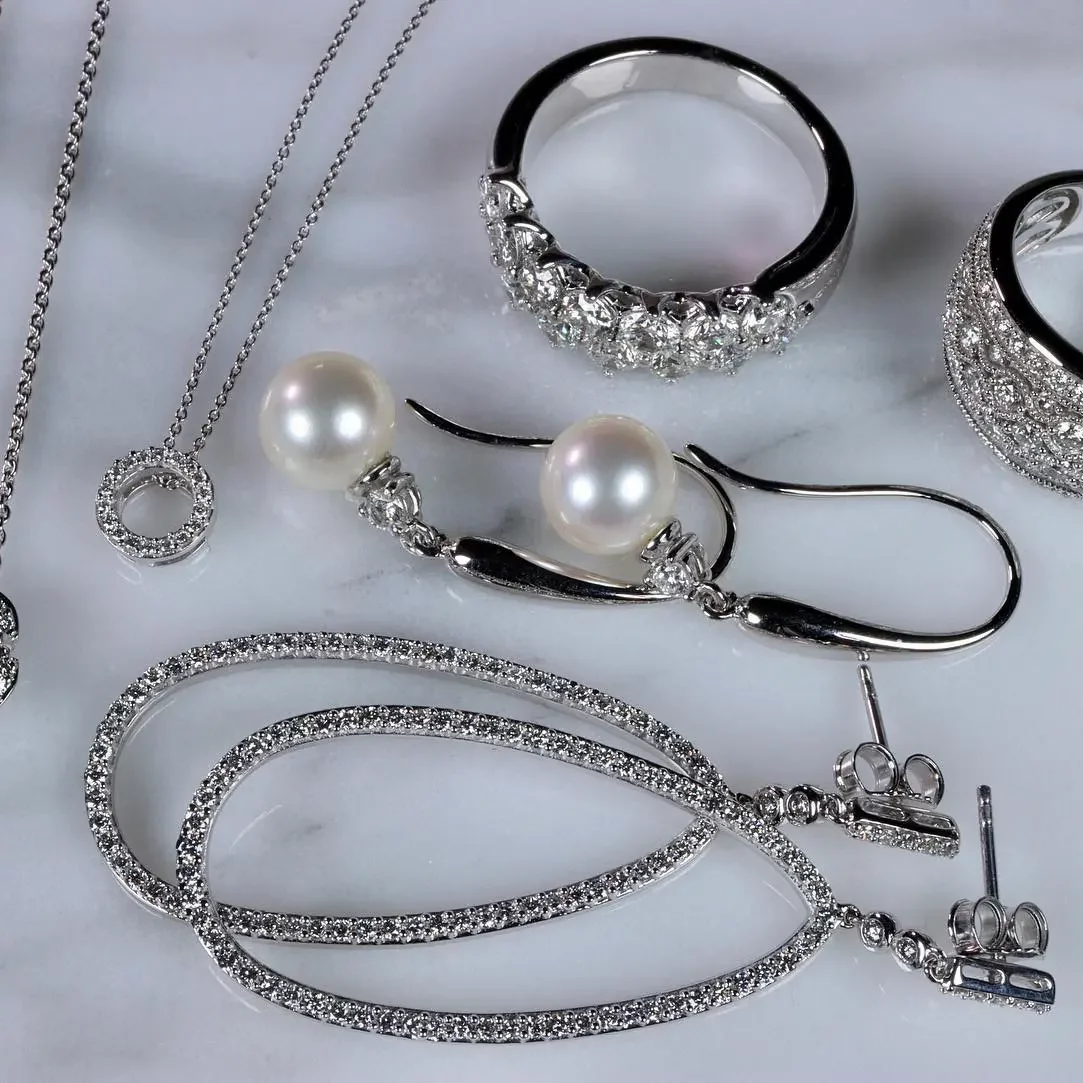 Ritani was founded in 1999 by a family of jewelers who wanted to extend their knowledge of the diamond and jewelry industry and help those find their perfect jewelry pieces.
Ritani offers transparent diamond pricing, ethically-sourced diamonds, and authenticated stones that are affordable and beautiful.
In fact, Ritani is so intent on education, you can read all about how lab-grown diamonds are made on the Ritani website!
---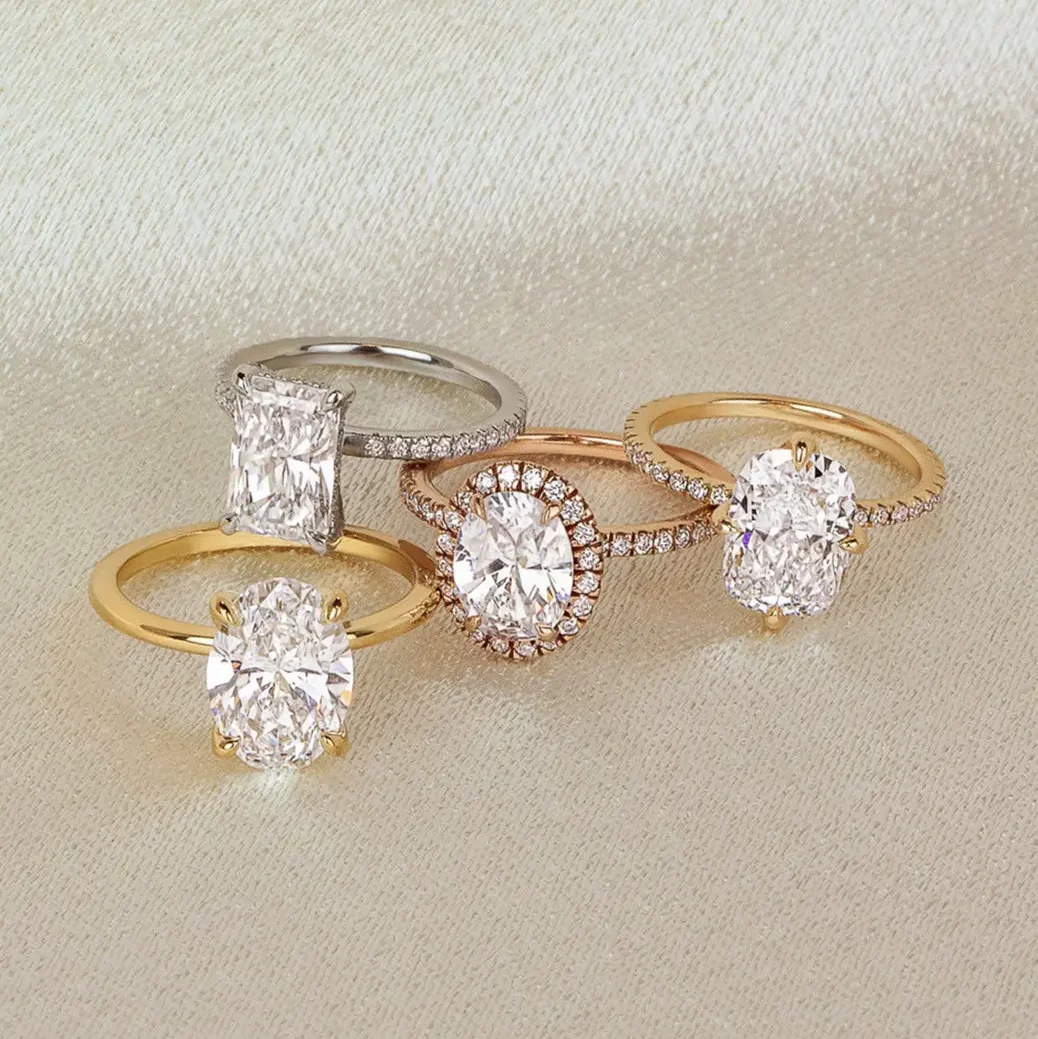 Brilliant Earth has a huge selection of lab-grown diamonds to choose from — over 100,000 loose stones!
All diamonds are certified and come in various shapes, cuts, colors, clarities, and carat weights, and come in different price ranges to accommodate everyone's budgets.
If you want something completely unique and catered to your tastes, you can design your own lab-created engagement ring!
---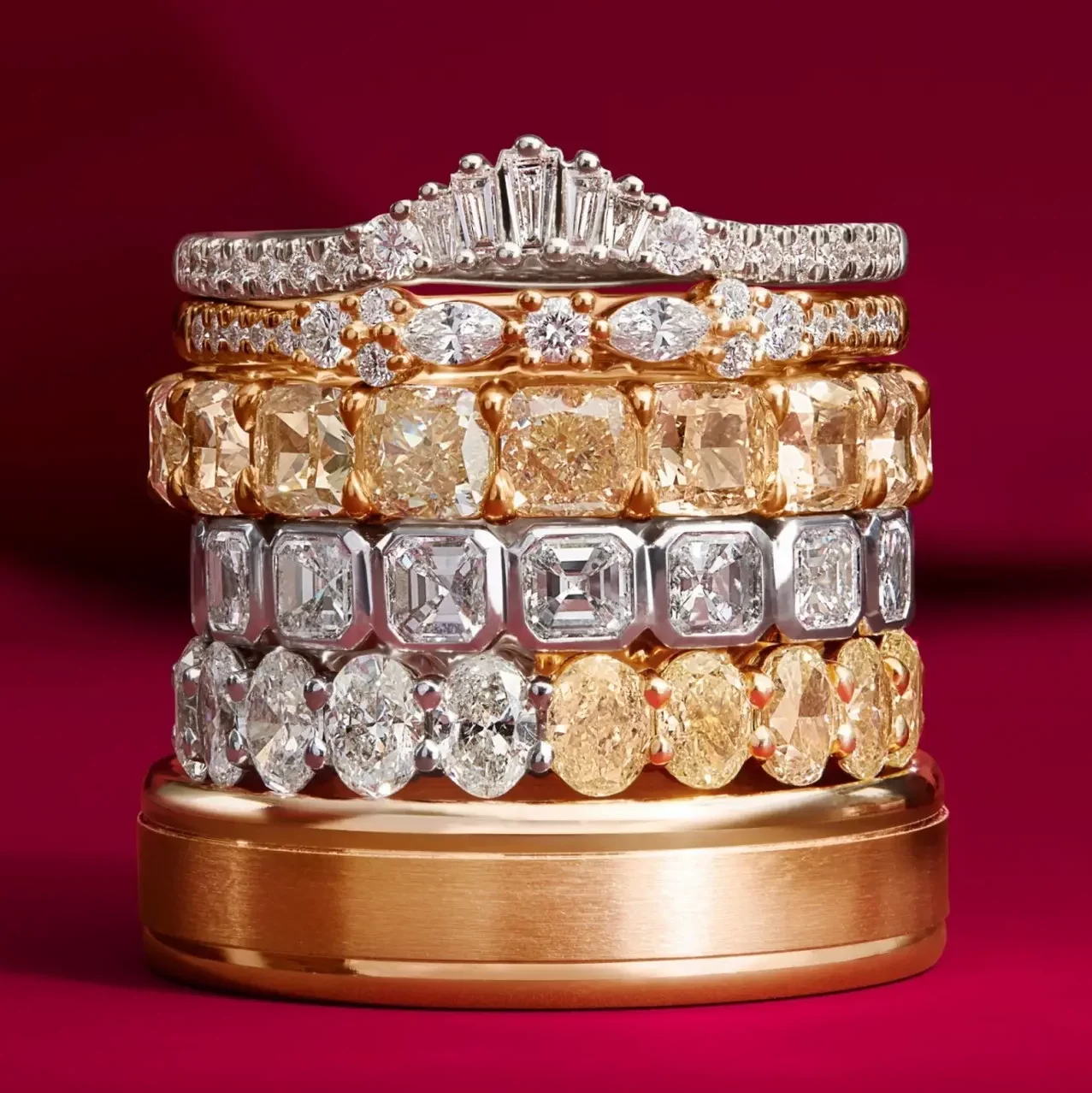 Blue Nile was founded in 1999 and offers ethically-sourced naturally-mined diamonds and lab-grown diamonds.
Based on the belief that customers deserve legendary service, transparent information, and quality choices, Blue Nile strives to achieve just that.
Offering GIA-certified stones, Blue Nile allows shoppers to design your own ring or shop for other lab-grown diamond jewelry.
---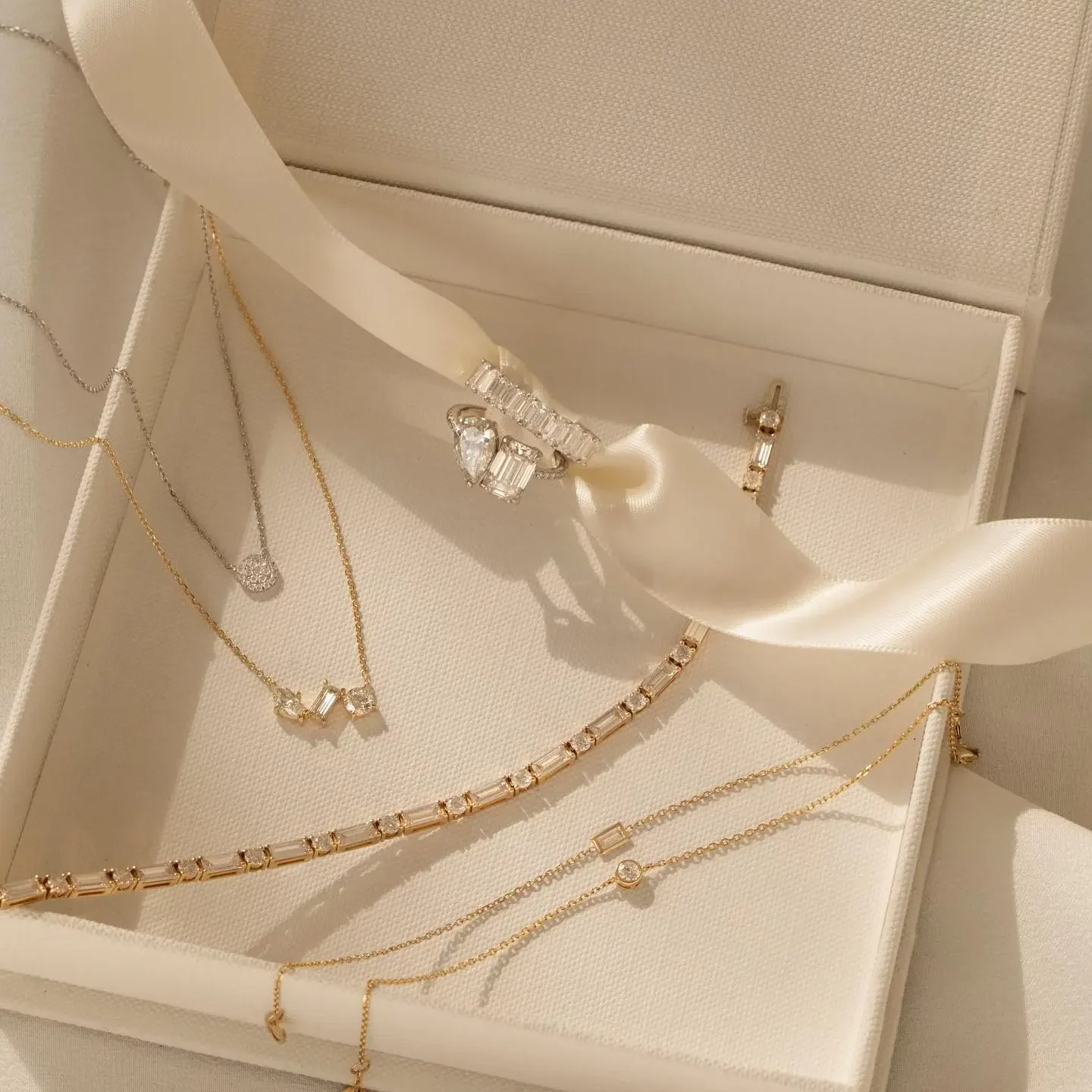 If you're looking to shop a brand that is 100% dedicated to sustainability, VRAI is one of the best lab-grow diamond jewelers who meet that standard.
VRAI diamonds are created in the company's zero-emission foundry located in the Pacific Northwest, a facility that is 100% powered by renewable energy.
VRAI offers engagement rings, wedding bands, and other beautiful fine jewerly pieces!
RELATED: VRAI Reviews: Is This Sustainable Brand Worth It?
---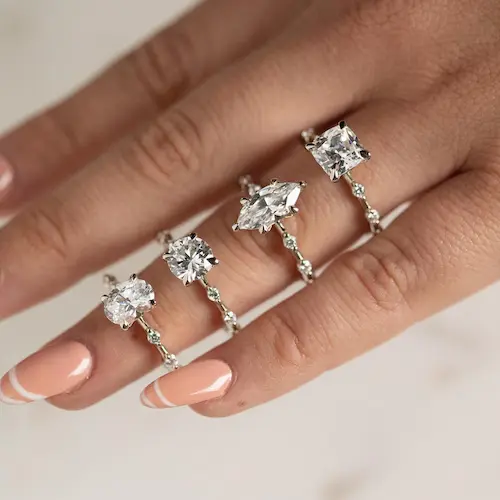 12Fifteen exclusively uses lab-grown diamonds, and forever will. The company's diamonds are Certified Zero Emissions and made in the United States, and the metals used are 100% recycled!
12Fifteen's pieces are stunning, better for the environment, and much more affordable than naturally-mined diamonds. Check out 12Fifteen's Diamond Buying Guide here.
---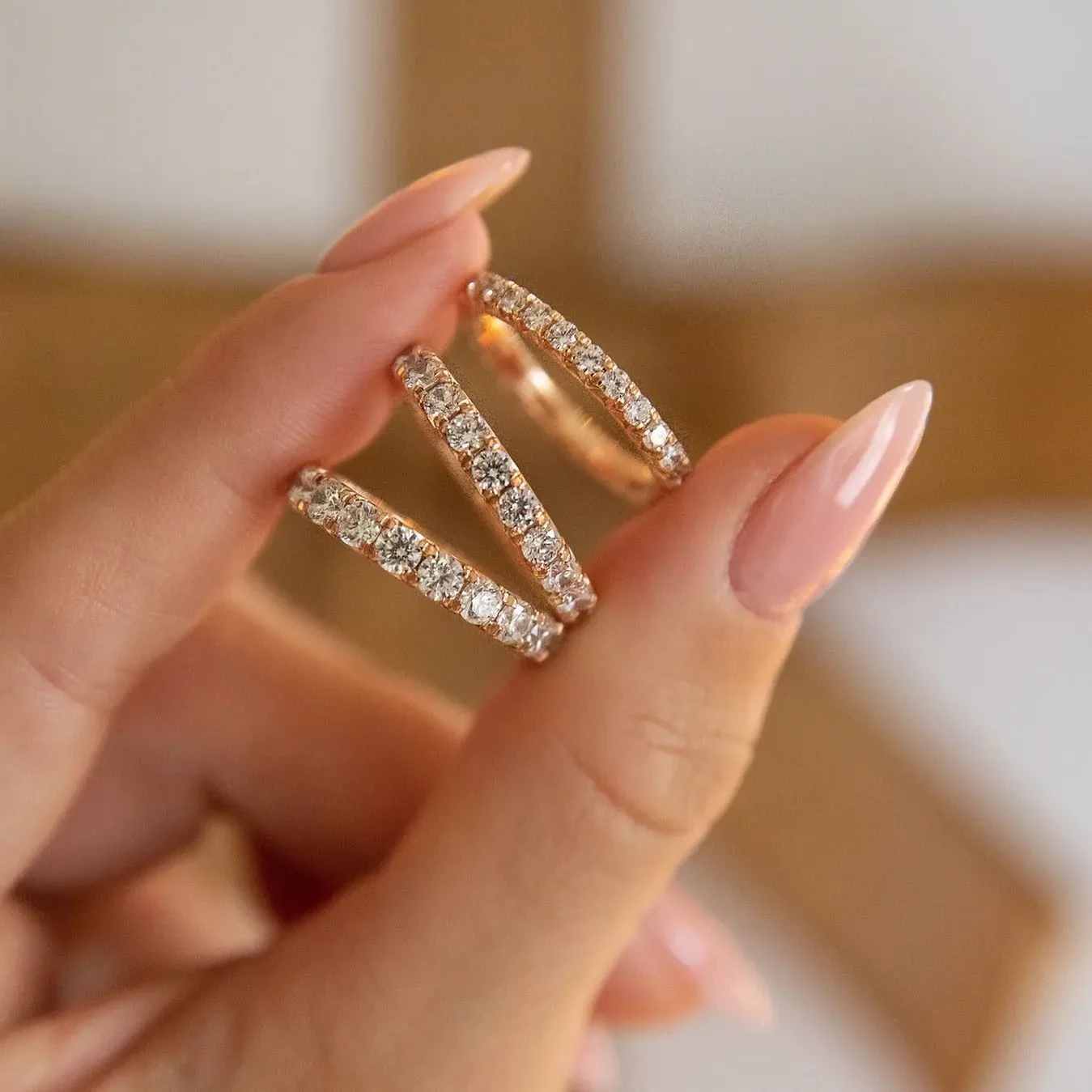 Founded in 2006, James Allen is a popular jeweler that offers conflict-free lab-grown diamonds as part of its extensive collection.
James Allen sells engagement rings, wedding bands, and other fine jewerly, and offers a plethora of lab-grown diamonds to choose from!
---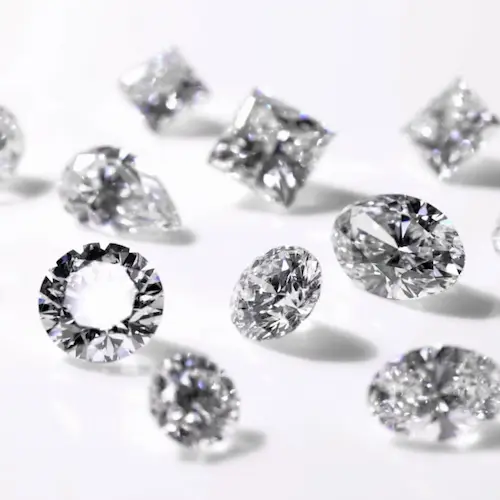 Miadonna is a jeweler dedicated to producing quality lab-grown diamonds and gems that are guaranteed conflict-free.
Miadonna is dedicated to aiding the lives of people who are or who have been affected by diamond mining and pledges to donate a portion of each Miadonna purchase to programs that help restore lives and lands in sub-Saharan Africa.
So not only do you get to shop stunning engagement rings and jewelry, but shoppers of Miadonna also get the chance to extend their love to the lands and people affected by the mining industry!
In Conclusion
We love lab-grown diamonds and these lab-grown diamond brands are our favorite places to buy them.
Not only are lab-grown diamonds cheaper than naturally-mined diamonds, but they're just as stunning and don't contribute to the harmful effects that are present in the mining industry.
We hope you enjoyed this list of the best jewelers that offer lab-grown diamonds, and we hope you find the perfect piece!