Buying diamonds and diamond jewelry is no easy feat — it's an investment and it's important to know what you're investing in and if what you're buying is legit.
If you've ever wanted to see the world's inventory of natural and lab-grown diamonds with just a click, Rare Carat hosts hundreds of top-rated diamond sellers.
Read our Rare Carat reviews to see how this diamond marketplace works!
What is Rare Carat?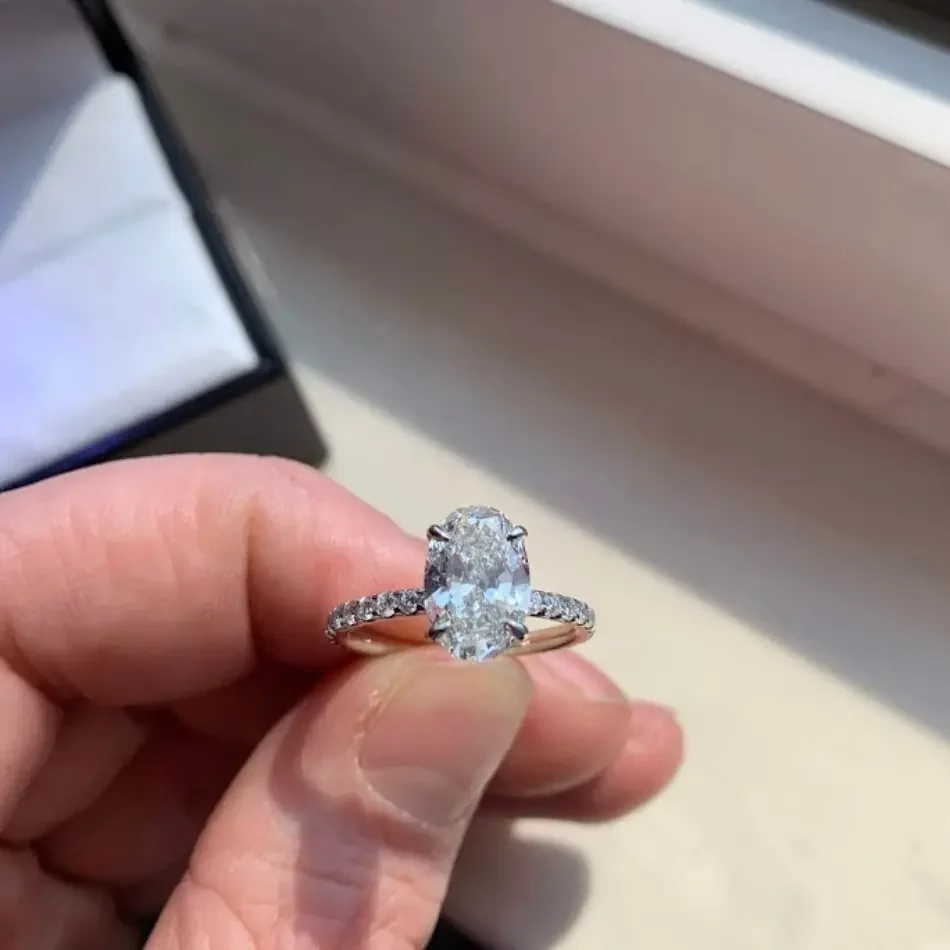 Rare Carat is a diamond marketplace where shoppers can browse worldwide inventories of natural and lab-grown diamonds from 150+ vetted jewelers and wholesalers.
Rare Carat uses an optimized search engine to determine the best diamond for your budget, style, and metal!
Rare Carat offers diamonds of all shapes and sizes, including naturally-mined diamonds and lab-grown diamonds.
Rare Carat makes it extremely easy to find the diamond you want, offering a plethora of styles, shapes, metals, and shapes!
The website is easy to navigate and the Rare Carat team guarantees authentic diamonds by doing inspections and verifying diamond grades before shipment.
Rare Carat Reviews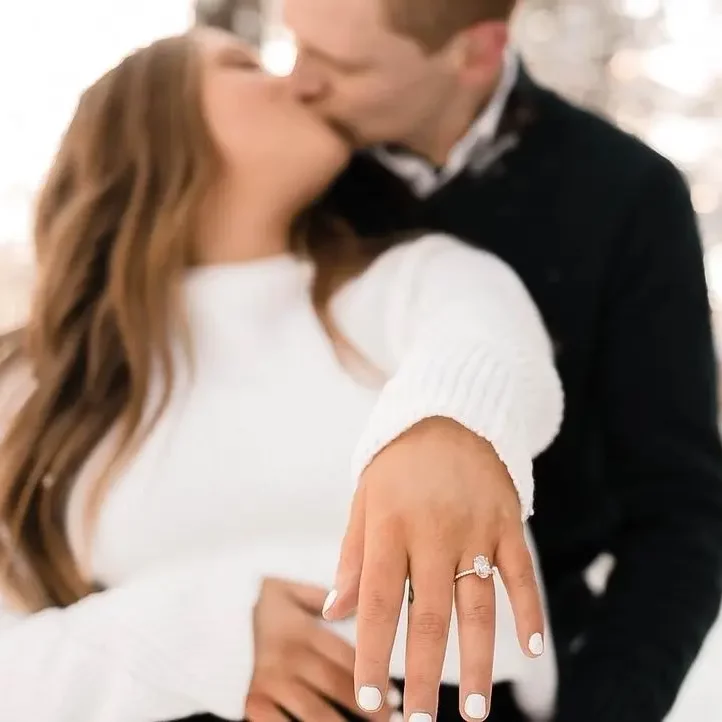 Overall: ★★★★★ 5 stars
Rare Carat is a diamond lover's and diamond buyer's dream. This diamond marketplace makes it so easy to browse different diamonds from jewelers all in one place, making it super convenient. 
The company values customer experience and transparency over everything and uses AI and in-house gemologists to evaluate diamond authenticity and diamond quality. They also offer a 100% money-back guarantee, plus a lifetime warranty.
Diamond Selection: ★★★★★ 5 stars
Rare Carat makes it super easy to shop for the perfect diamond and has everything you could possibly need.
If you're looking for a specific shape, a certain metal, carat weight, or just trying to find something beautiful that will also fit your budget, Rare Carat has it.
Prices: ★★★★★ 5 stars
Everyone wants the best, most beautiful stone they can find to celebrate and represent their love, but sometimes that price tag is just so not the vibes.
Luckily, Rare Carat allows you to shop for a diamond directly within your set budget! From choosing a setting between $100 and $8,000, Rare Carat will help you find your dream diamond without costing you an arm and a leg.
Customer Service: ★★★★★ 5 stars
Rare Carat shoppers rave about the company's customer service and expertise.
Rare Carat has an awesome team comprising of GIA-trained gemologists, data scientists, and software engineers that help Rare Carat run smoothly. Whether it's grading stones, verifying authenticity, or studying price trends, the Rare Carat team is there for you.
In fact, Rare Carat offers online assistance with certified gemologists, and you can even take a quiz to help you narrow down your choices!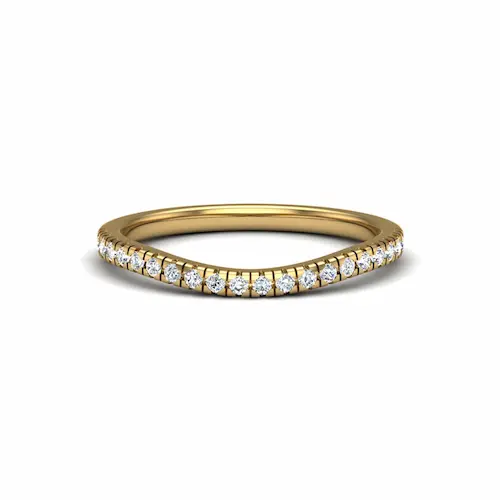 Equally as important as an engagement ring, Rare Carat offers beautiful wedding bands that will have you absolutely swooning.
With tons of pave bands to choose from, Rare Carat offers stunning rings made with your choice of 14k or 18k white gold, yellow gold, rose gold, and platinum.
These wedding bands are all under $2,000 and feature intricate band designs and shapes — and you can find the engagement ring to match!
---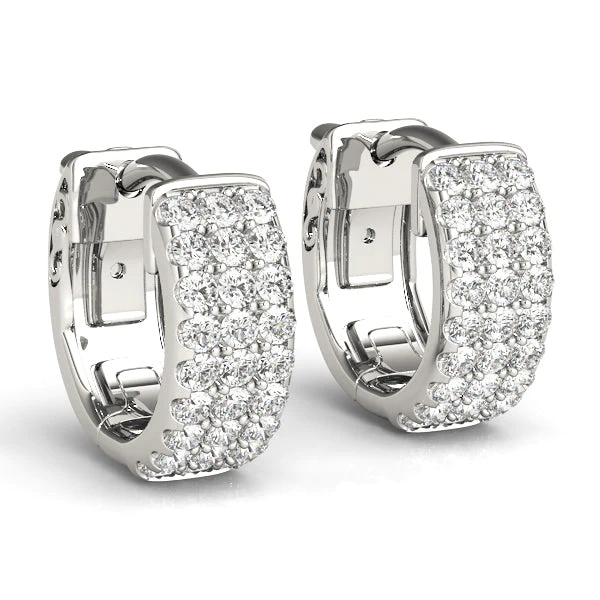 Not only does Rare Carat offer bridal rings, but the company also has a divine selection of diamond earrings! 
Rare Carat has a preset selection with over 30 pairs of earrings to choose from, or you can even create your own earrings using Rare Carat's innovative filters to browse through loose diamonds for your own design.
Rare Carat's preset earrings feature pairs under $8,500 and shoppers can choose from different styles like diamond studs, diamond hoops, drop earrings, and more!
---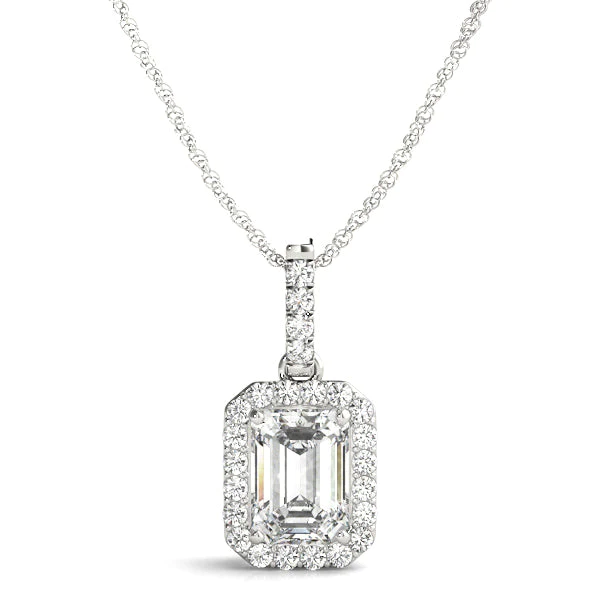 Rare Carat is all about helping shoppers obtain the jewelry of their dreams, and it doesn't stop with the company's selection of necklaces and pendants.
Rare Carat's ready-to-purchase set of necklaces includes halo necklaces, solitaire necklaces, bezel necklaces, and more! 
Preset necklaces range from $550 to $6,000 with differently-shaped pendants that are bound to wow the wearer.
And if you're not liking what you see from the presets, you can also create your own pendant by choosing the style, metal, shape, and setting price! Then, you can add your chosen diamond to really make your necklace shine. 
---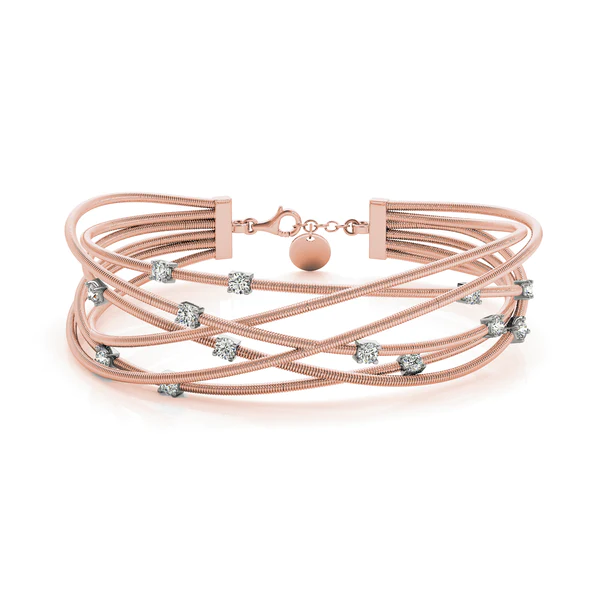 Cover all the jewelry bases and check out Rare Carat's bracelet selection! There are eleven stunning designs to choose from like this Solitaire Bezel Set Bangle or this Three-Prong Diamond Tennis Bracelet.
Rare Carat's bracelets feature beautiful diamonds that can be either naturally mined or lab-grown, and prices fall under $4,000.
---
Return Policy
Rare Carat offers a 30-day return policy, no questions asked. In order to be eligible for a return, items must be in unused and unworn condition and include the original certificates that they came with. 
Custom orders, engraved items, and orders after the first sale is considered to be final sale and cannot be returned. 
FAQs
How trustworthy is Rare Carat?
Rare Carat is an extremely trustworthy and totally reputable website. The company has near-perfect ratings from customers who cannot stop raving about how wonderful their experiences were! 
Who owns Rare Carat?
Rare Carat is owned by Ajay Anand, who decided to start the business after having a subpar experience shopping for an engagement ring for his then-girlfriend, now wife. 
Where is Rare Carat based?
Rare Carat is based in New York, New York. 
Does Rare Carat offer insurance?
Not only can you get your ring resized for free within 90 days of receiving your order, but Rare Carat also offers insured shipping and a lifetime warranty! Rare Carat guarantees your order will arrive without any defects, and if it does the company will repair or replace it for free. The lifetime warranty includes coverage for normal wear and tear, loss of diamonds and other gemstones, and theft. 
The Final Verdict
Is Rare Carat as dazzling as it appears to be? Absolutely!
Rare Carat is a phenomenal place to shop that carries all of your diamond needs. From loose stones to preset jewelry, Rare Carat is a respectable and reputable company that is taking diamond buying to new heights. We'd definitely recommend giving them a shot.
Rare Carat Alternatives
If you want to keep your options open, here are some Rare Carat alternatives to bookmark too: