Does generic shampoo and conditioner no longer work for your hair care needs? Hask Shampoo might have a product that targets your specific hair goals.
Hask is a haircare brand that claims to be "Hollywood's favorite hair care" as the most popular brand used on film and television such as A Star Is Born, Bombshell, and Marvelous Mrs. Maisel.
But, does Hask live up to its Hollywood-renowned status? Find out in our Hask Shampoo review.
RELATED: Maui Shampoo Reviews: The Best for Hydration?
What is Hask Shampoo?
Hask stands for "Hair And Skin Kindness." It is a company that sells hair and body products with a focus on making them cruelty-free and without harmful chemicals like sulfates and parabens. 
Hask is owned and managed by Inspired Beauty, a company dedicated to producing high-quality products for their worldwide market of consumers.
Whatever your hair goal is, Hask is sure to have a product for you. The items on their catalog range from color protection, curl care, moisturizing, thickening, repairing, purifying, nourishing, and so much more. Each category of product has options like shampoo, conditioner, leave-in spray, hair masks, and more.
Hask Shampoo Overview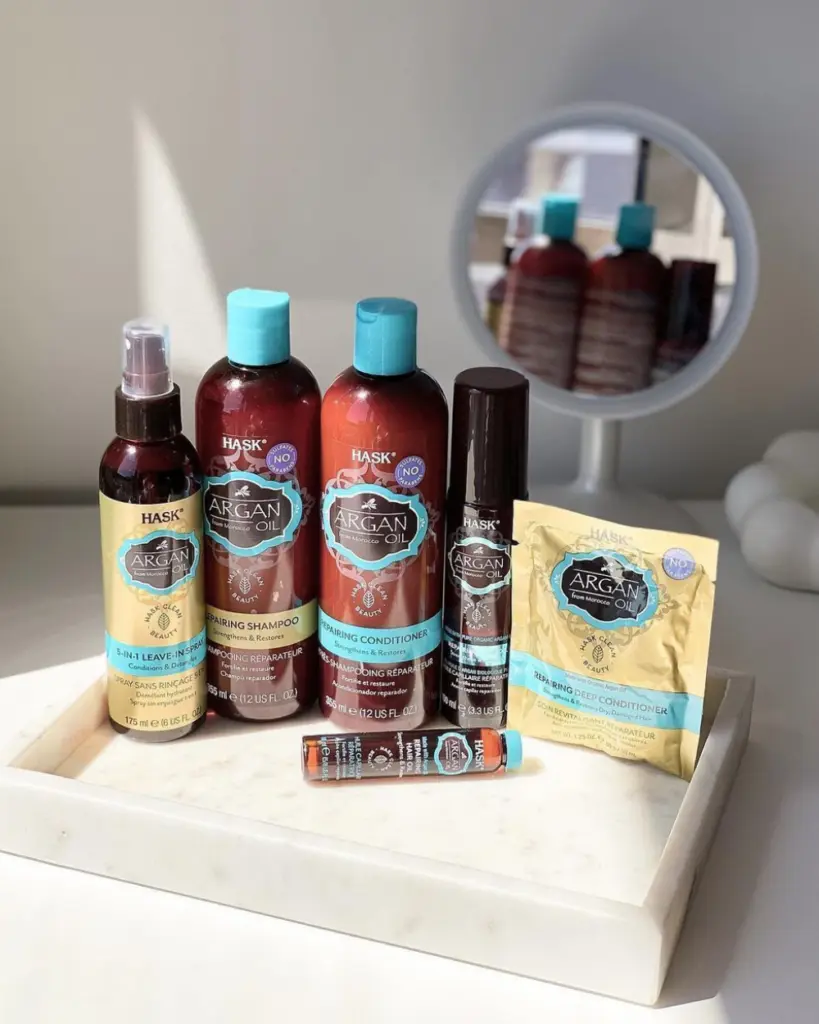 Hask has grown to be among one of the most recognizable brands in hair care, especially with its frequent use in the entertainment industry. The brand's main goal is to provide safe hair care for all hair types. 
Hask prioritizes all-natural ingredients and is proud to not contain any items on the Banned Ingredient List, which include chemicals that health organizations advise against. The customers' health is the number one concern for Hask.
They promise customers "clean beauty" with their safe and carefully tested formulas to offer high-quality hair and skincare at affordable prices. Hask ensures that all their formulas are tested in a cruelty-free process and does not sell their products in countries where animal testing is required.
Hask also focuses on sustainability as a member of the How2Recycle campaign. Their products are labeled with How2Recycle signage that instructs users on what parts of the product can be recycled and how to prepare them for recycling.
Hask Shampoo Reviews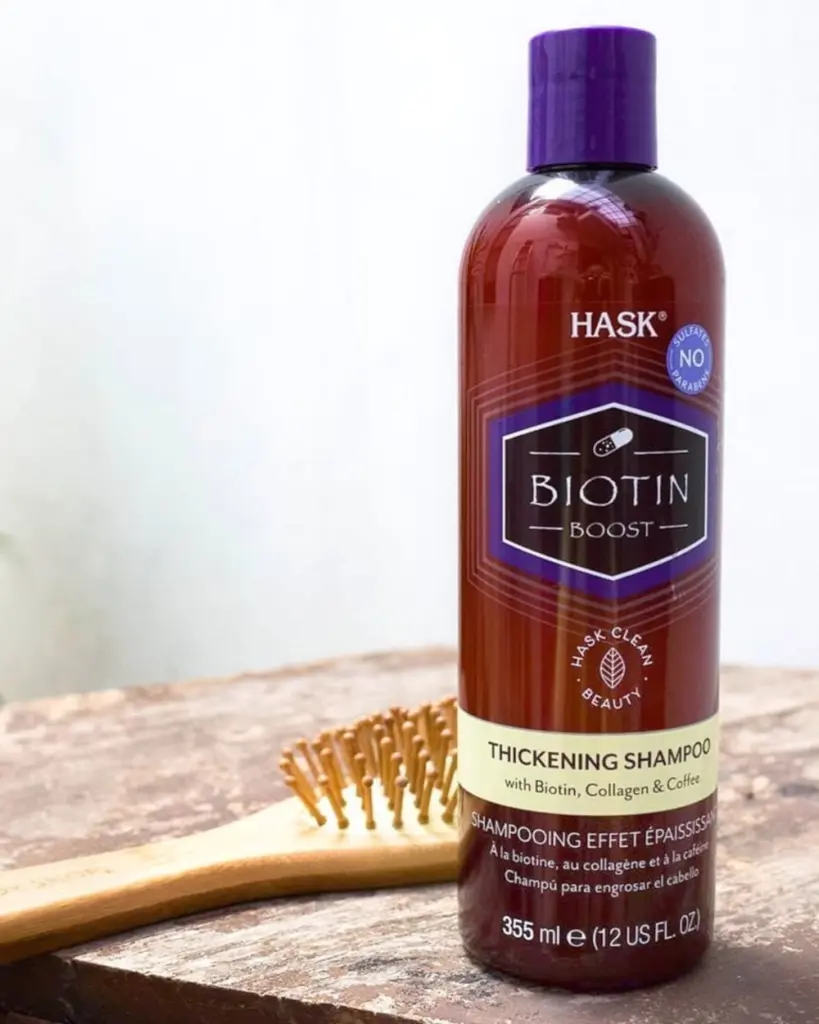 Overall: ★★★★ 4 stars
Hask Shampoo is a major player in the hair care game and for good reason. The products come at a very reasonable price for very high-quality care, and there is a variety of products for all kinds of hair types. Even hairstylists in Hollywood use Hask for their clients.
Price: ★★★★★ 5 stars
Hask hair products are very affordable. Their normal 12 fl oz bottles of shampoos or conditioners average between $5-6 and their oils and sprays are between $6-7. It is not much more expensive than your normal hair care brands you find at the pharmacy or grocery store.
Shipping: ★★★★ 4 stars
Hask is sold through major retailers like Amazon, Target, Ulta, Walmart, CVS, and Walgreens in the US that can be purchased in-store or online which makes it very accessible. However, Hask does not have retailers in all international countries that carry their products.
Quality: ★★★★★ 5 stars
Across their different selling platforms, the brand has received overwhelmingly positive reviews and consistently high ratings with customers praising the effectiveness of their products.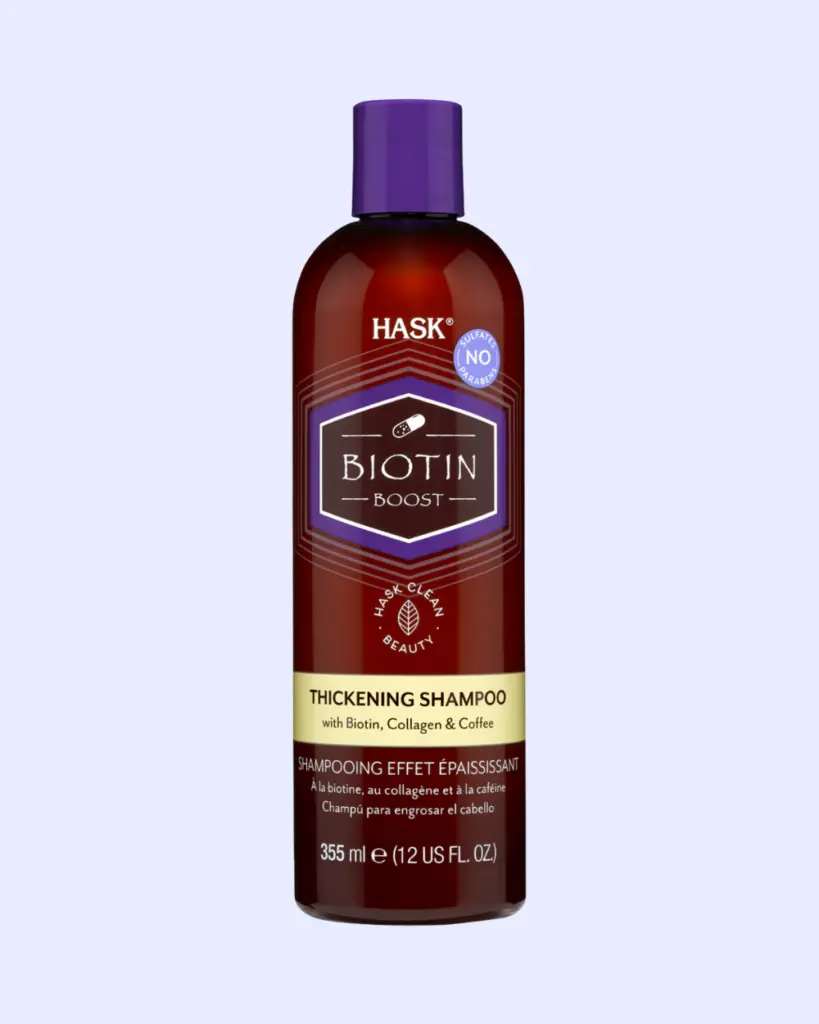 This thickening shampoo uses biotin, collagen, and coffee in order to volumize, strengthen, and fortify hair. It is specifically meant to help those with fine or flat hair to achieve thicker strands and a more voluminous look.
Though customers have seen results with thicker, softer, and stronger hair, many have complained about the overpowering smell.
---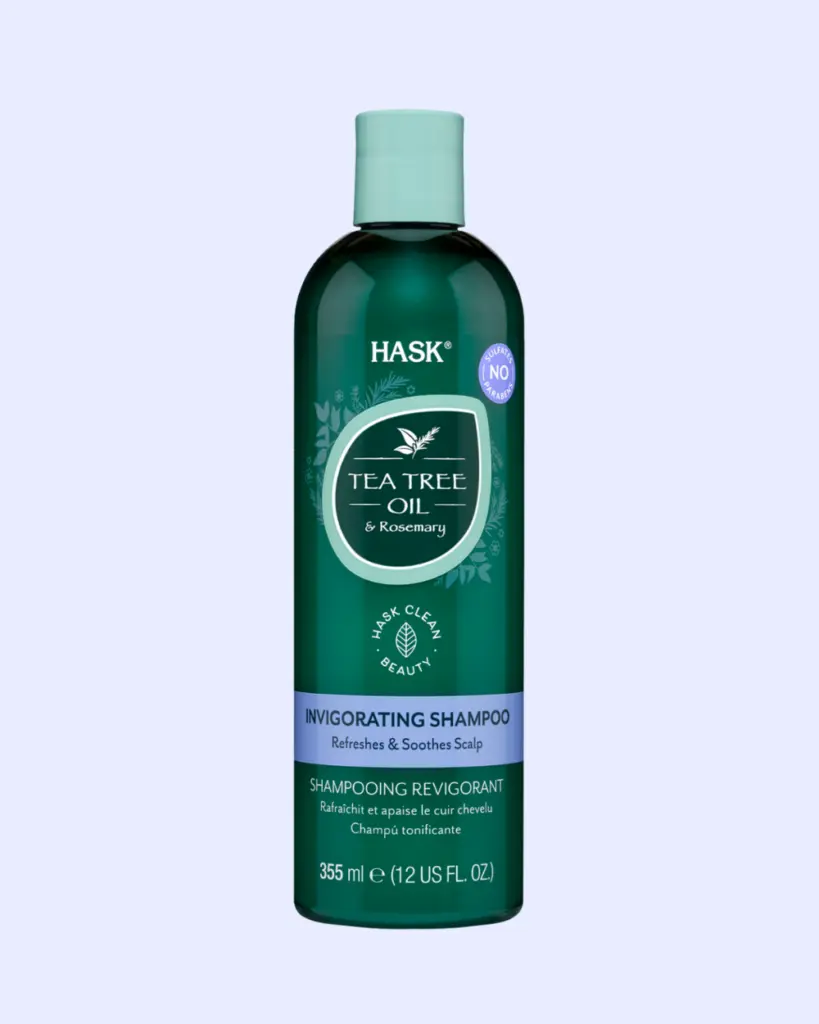 This shampoo uses tea tree oil and rosemary to revitalize the hair and scalp. It is best to soothe dry scalps and to clean off impurities for healthier and refreshed hair.
Customers claim that the shampoo helps with itchy and dry scalps, gets rid of dandruff and oil, and cleans without drying the hair.
RELATED: The 10 Best Tea Tree Oil Shampoos for a Fresh, Clean Scalp
---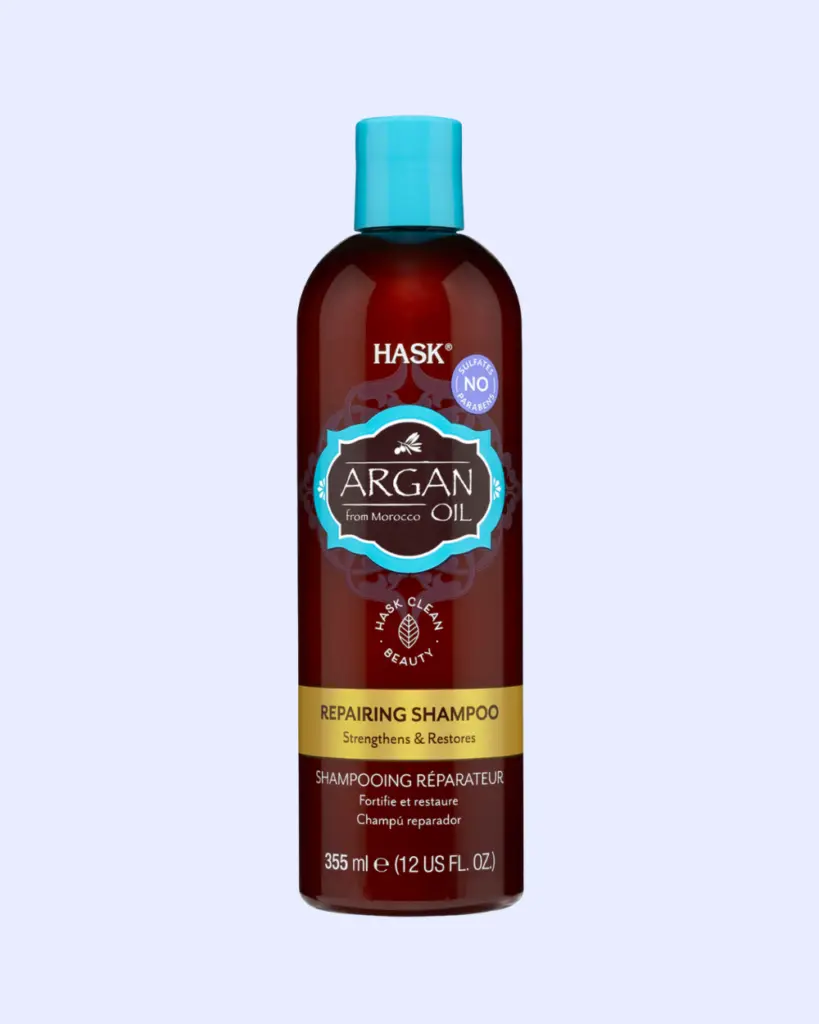 This argan oil shampoo repairs damaged hair like split ends and breakage. The oil-infused shampoo also works to hydrate dry hair and control frizzy hair.
Many customers rave about this shampoo's softening effects, leaving their hair healthier and glossier. It is especially good for those with colored or curly hair.
What Do Other Customers Think?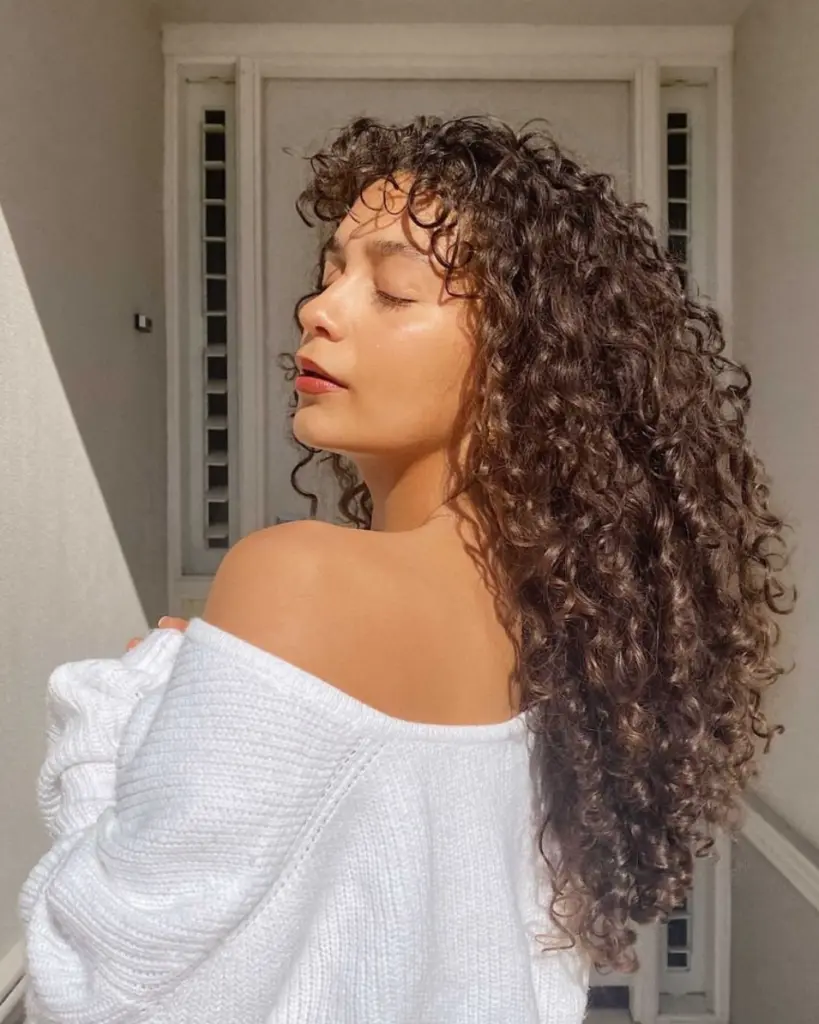 We get it, you want to do your research before making a purchase. That's why we scoured the internet for real customer reviews to find these main points of feedback:
Very affordable pricing for good quality products
Variety of products for different hair types
Easy to find in many retail stores
Many customers combine products to achieve the best hair care results
Some customers complain that products have an unpleasant scent
Return Policy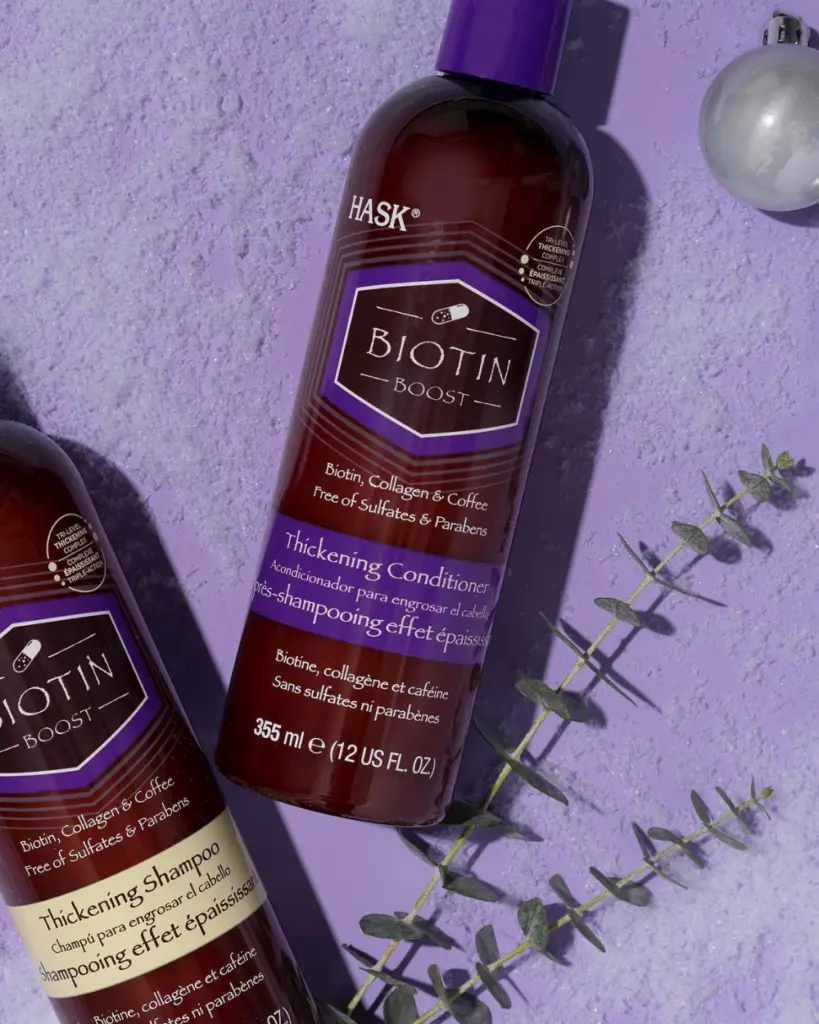 Because Hask is sold through different retailers, the return policy varies according to where you bought the product (Ulta, Amazon, Target, etc). Typically, the product can easily be returned in-store or shipped back within 60 days if unopened and with a receipt.
FAQs
Is Hask Shampoo good for your hair?
Yes, the brand's main priority is formulating safe and healthy products. Hask is free of harmful chemicals like sulfates, parabens, phthalates, gluten, and aluminum starch. Customers of all different hair types have reported significant results when using Hask shampoo.
Where can you buy Hask Shampoo or conditioner?
In Conclusion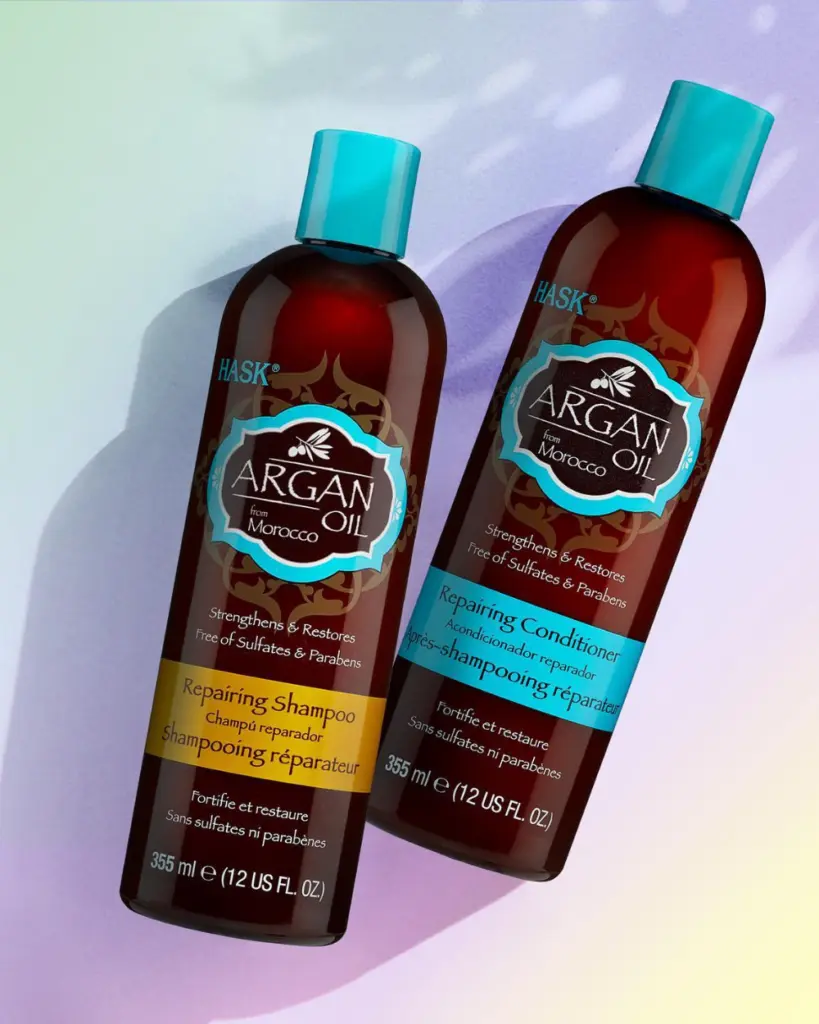 Hask Shampoo is used by film and television hairstylists for a reason. It is an affordable haircare brand with a large catalog of products for just about any hair type, so it is definitely worth a try. From colored to curly to fine hair, Hask can help you achieve your hair care goals whether it be repairing damaged hair or achieving more volume.
Even if customers have a bad experience with one of the products, like drying out, it is likely that another one of their products will work better. And with the incredibly low prices, it certainly doesn't hurt to try.
Hask Shampoo Alternatives