Jewelry shopping used to be for gifting presents to loved ones. But, these young companies are trying to change that. Now jewelry can be bought by you, for you.
Gorjana and Mejuri both live by that philosophy of treating yourself, but which brand is the better choice?
We dove into the price, sizing, and quality of both brands to bring you the best aspects of both brands. Read our Gorjana vs Mejuri guide to pick the best jeweler.
Brand Overviews
Gorjana
Coming out of a small beach town in California in 2004, Gorjana brings simple, affordable everyday jewelry to women everywhere. They offer subtle yet elegant necklaces and rings, perfect for layering.
For more, be sure to read our in-depth Gojana review here.
Mejuri
Mejuri began creating jewelry in 2013 out of Canada with a mission for women to celebrate themselves. The brand is recognized for producing high-quality, fine jewelry at an affordable price.
The brand commits to creating sustainable jewelry pieces, offering ethically-sourced gemstones and diamonds at a fraction of the cost of most retailers. (We have a full look at Mejuri in our review here!)
Gorjana
Mejuri (winner)
-Jewelry is high-quality for a low price

-Jewelry is plated in 18kt gold

-Jewelry is easy to layer and pair with other pieces

-Prices range from $45-$725

-Free shipping on all orders within the U.S. and Puerto Rico

-Free returns within 30 days of purchase 
-Jewelry is high-quality for a low price

-Jewelry is plated in 14kt gold

-Jewelry is easy to layer and pair with other pieces

-Prices range from $60-$850

-Free shipping in US, Canada, and Australia

-Free returns within 60 days of purchase 
Quality
Now that you have an idea of what each brand offers let's break down each category to take a closer look.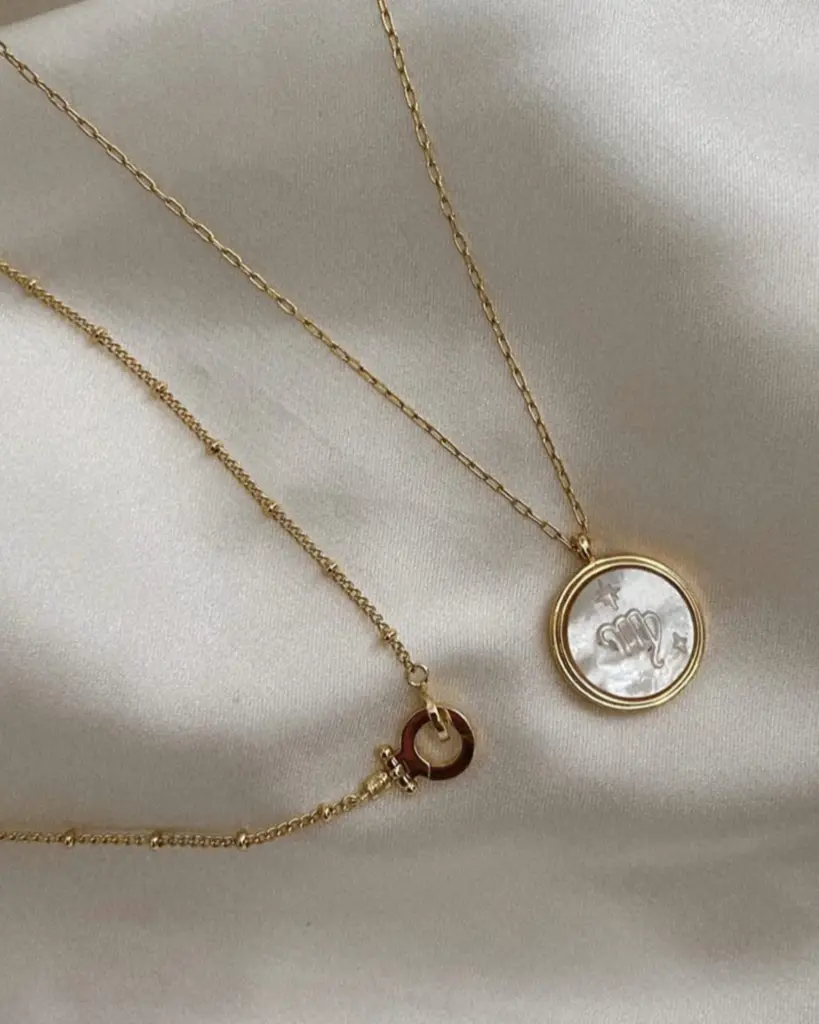 The jewelry from Gorjana is mid-range. You won't get the lasting quality of solid gold jewelry, but you won't pay for it either. And nickel and other metals that irritate and turn skin green are not sold here either, which is a bonus!
At Gorjana, they believe that jewelry should be more than just a fashion statement. It should be an expression of your unique personality and style.
Their team of skilled artisans takes great care to ensure that each piece is crafted with precision and attention to detail. And because they believe that quality should never come at the expense of Fair Trade practices, all of their jewelry is ethically sourced and produced.
So whether you're looking for a new necklace, bracelet, or pair of earrings, you can rest assured that you're getting the best quality at an affordable price when you shop with Gorjana.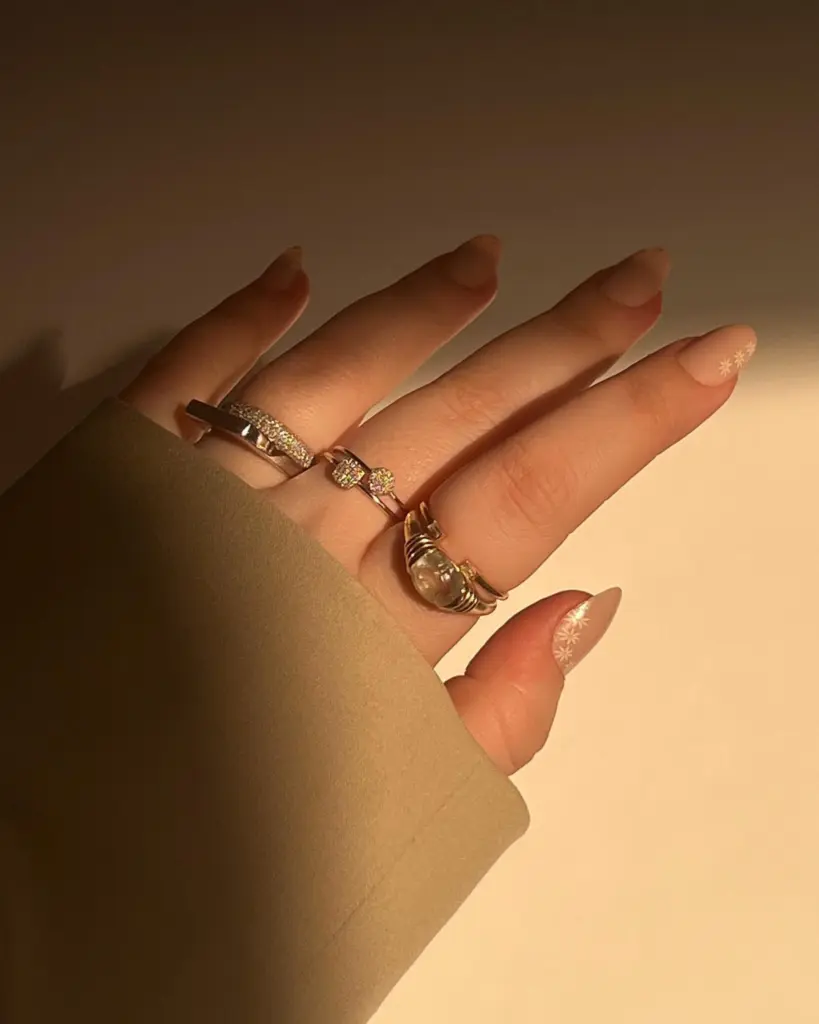 Mejuri is committed to using high-quality and ethically sourced materials. They use certified recycled gold and 18k gold vermeil, responsibly sourced diamonds, and AAA-grade gemstones to make the jewelry.
The brand uses 14k fine gold jewelry mixed explicitly for everyday wear. They chose 14k gold because it is more durable, so you can wear the jewelry to the gym, shower, and even bed.
When it comes to fine jewelry, Mejuri is a brand that's quickly gaining popularity among stylish women. The brand works with top-notch artisans who use only the finest materials, resulting in beautiful pieces that are made to last.
What's more, Mejuri's designs are always on-trend, yet timeless enough to be worn for years to come. And thanks to the brand's direct-to-consumer business model, Mejuri is able to offer its high-quality pieces at surprisingly affordable prices.
Pricing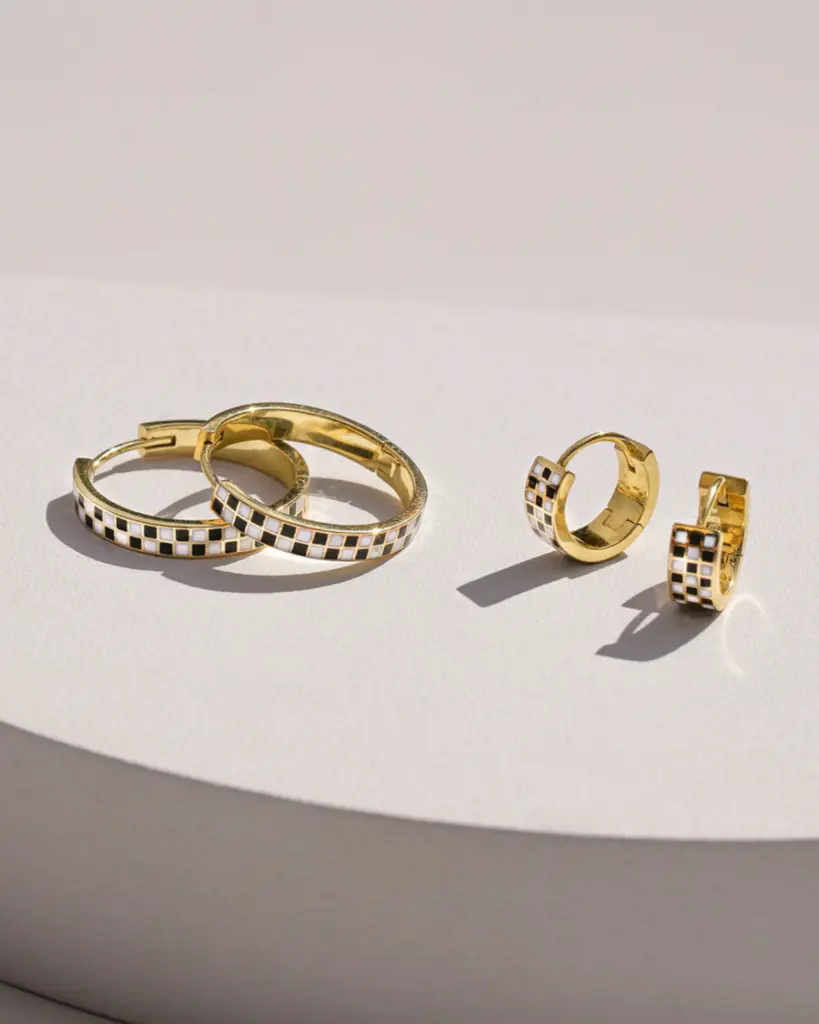 Gorjana offers jewelry pieces for as low as $45 and as high as $725. Compared to typical retail prices, this is relatively low. In addition, Gorjana aims to be minimalist and affordable, so its pieces may not be solid gold, but they are plated in 18kt gold.
Gorjana's prices fall slightly lower than Mejuri's, so it is the more affordable brand.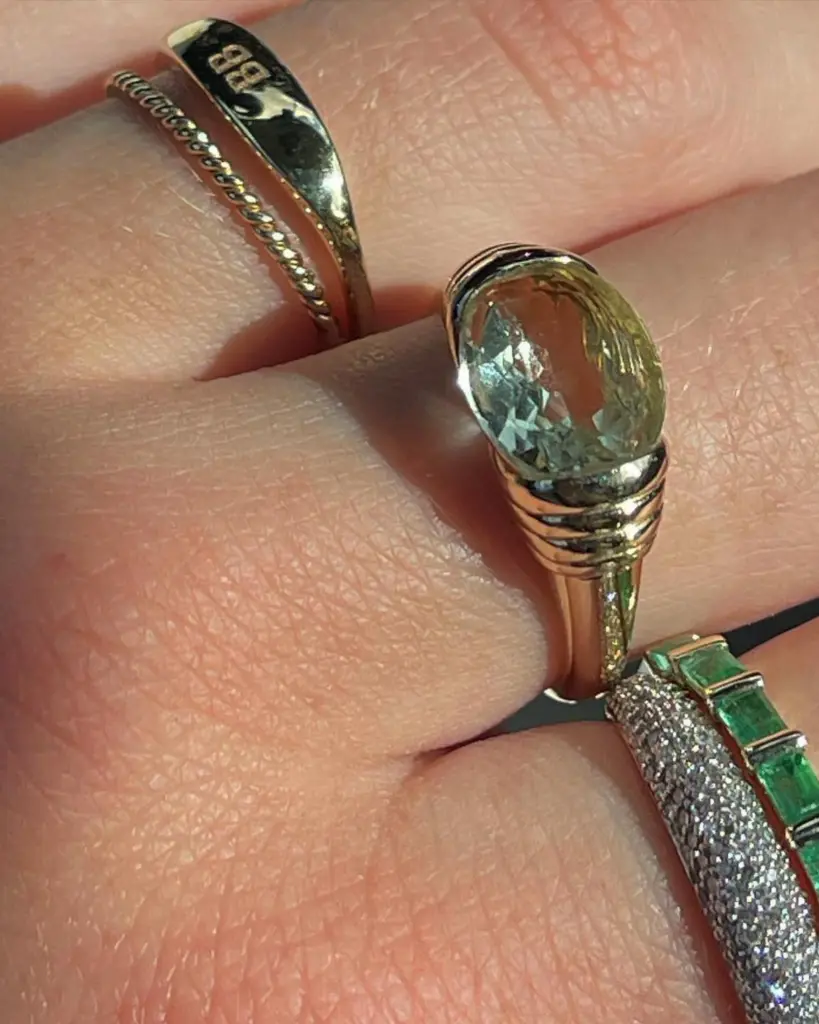 Mejuri offers jewelry in the $60-$850 price range. Pieces typically start a bit higher than Gorjana, but the brand still keeps affordability at the forefront of its prices.
In addition, the brand is more ethically sourced for its materials and is plated in 14kt gold instead of solid gold.
Sizing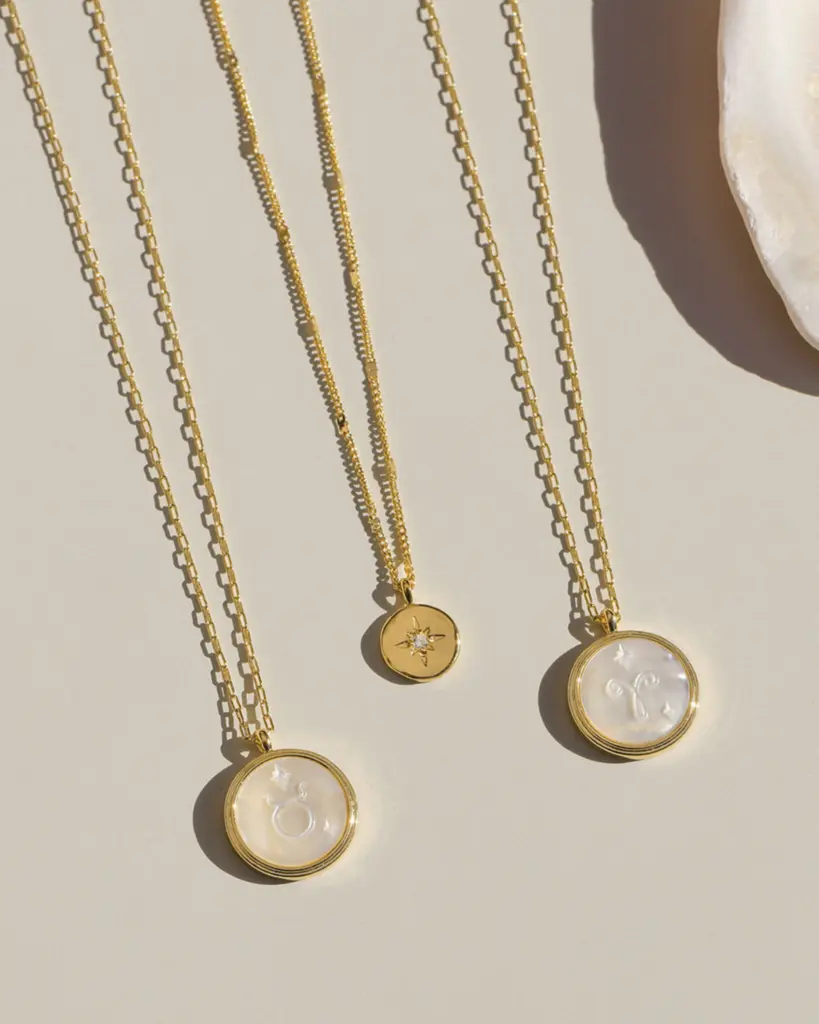 Gorjana offers a broader range of necklace sizes, from 12-34 inches. However, compared to Mejuri, the ring sizes are more limited, only offering sizes 5-9.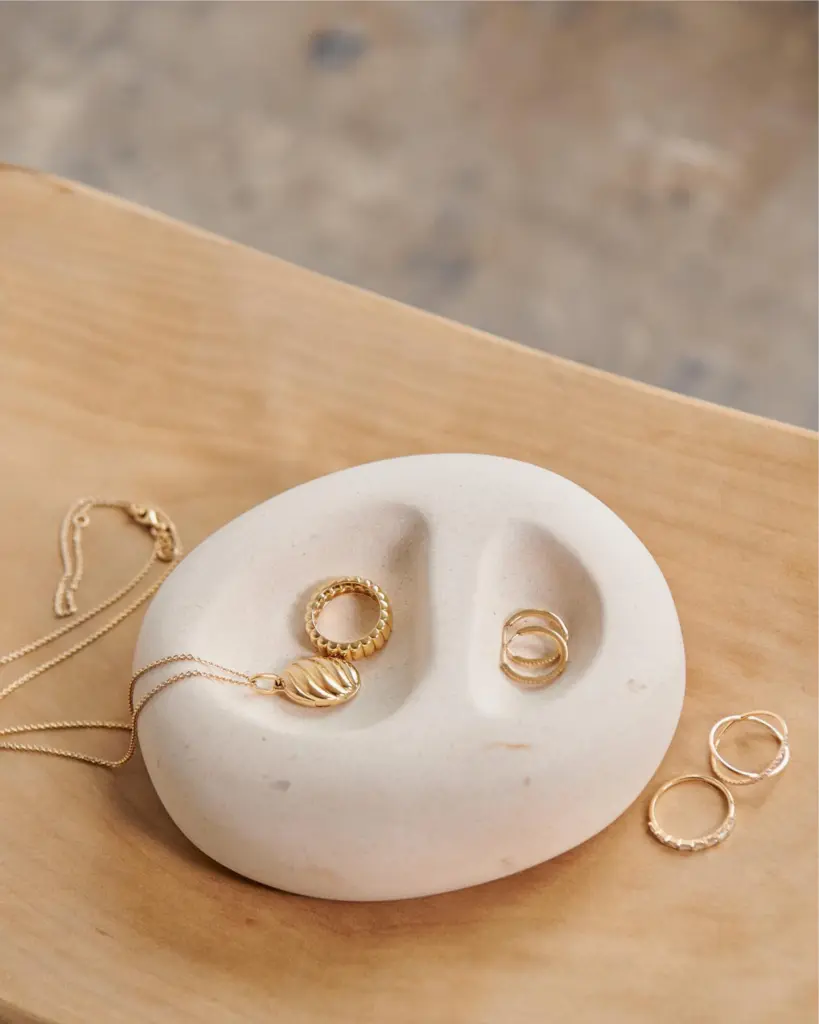 Mejuri offers ring sizes 3-13, necklace sizes 16 and 18 inches, and bracelet sizes 6-9 inches. These are pretty standard sizing for jewelry companies.
What Customers Are Saying
After trying each brand for ourselves and reading other reviews on sites such as Reddit, here are the main points of feedback about Gorjana vs Mejuri:
Gorjana is more affordable than Mejuri
Mejuri often is made with higher-quality materials
Gorjana ring sizes are more limited
Mejuri is the more sustainable brand
Gorjana's return policy is shorter
Mejuri is the better brand for everyday use
Final Verdict
So, when it comes down to Mejuri vs Gorjana, which jeweler should you choose? We recommend Mejuri as our top pick.
Mejuri is a bit more expensive than Gorjana. However, it takes the cake in quality, sizing options, and sustainability. Plus, its return policy is more flexible, and its pieces are made to wear every day.
Both brands are very similar in price and quality, but we think Mejuri is the better brand, overall.