Finding the best t-shirts in the clothing market can be a serious challenge as it's one of the most common wardrobe items, and there are an endless number of brands that produce them. This can make it difficult to source the best price, fit, and quality.
Everyone likes a solid everyday t-shirt that can make them look and feel good, but not all t-shirts are created equal. If you're searching for some new t-shirts, this Fresh Clean Tees vs True Classic Tees review will break down which has better clothing and overall value.
Fresh Clean Tees vs True Classic Tees Overview
Fresh Clean Tees
True Classic Tees
– Vast selection of different t-shirt styles

– Generous 100-day money-back guarantee

– Multiple ways to save money with discounts

– Subscription model for extra savings

– Focuses on sustainability

– Offers proprietary StratuSoft fabric
– Lots of t-shirt bundles to choose from

– Wider selection of clothing options

– Build your own custom bundle

– 30-day return policy

– Rewards program for extra perks

– Free shipping in the U.S. with orders $100+
Fit
Crafted with a form-fitting look meant to accentuate your best features, Fresh Clean Tees offers a light and breezy material that's non-restrictive and true to size.
No matter which style of t-shirt you choose, all of them come with the comfortable, form-fitting shape that many people love.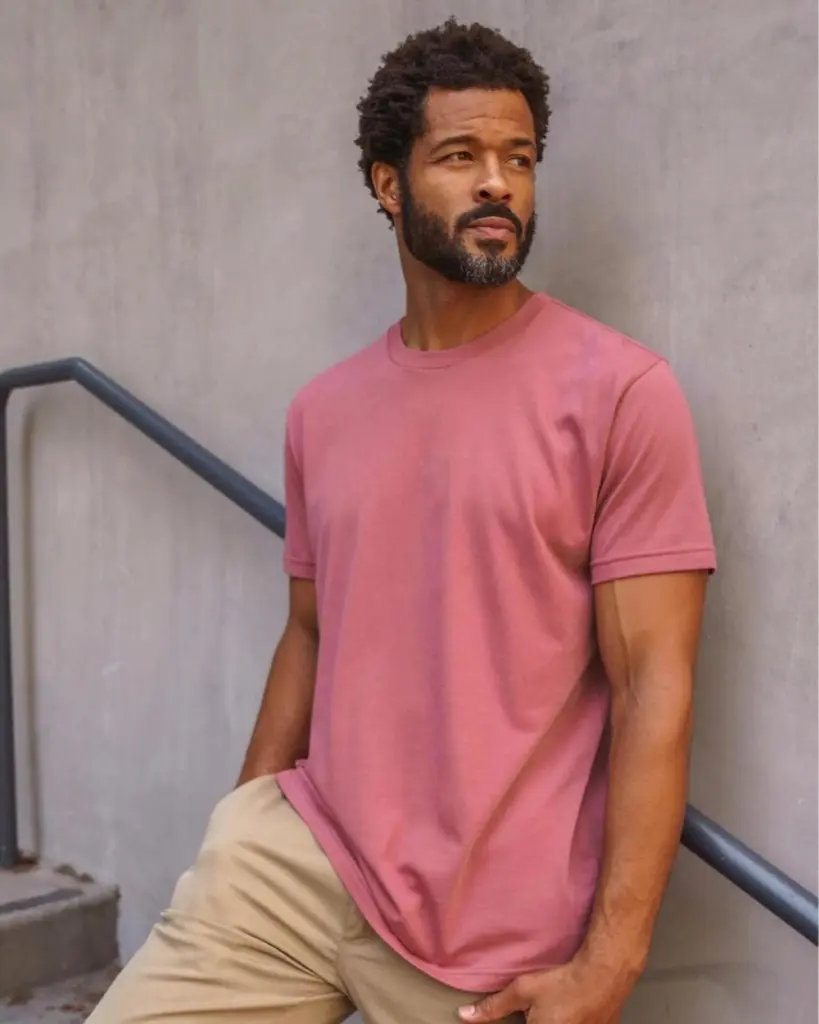 Other minor features such as a raglan design help to give your shoulders and upper torso more prominence and a bolder presence. Be sure to read our full Fresh Clean Tees Review here!
A majority of their tees come with a snug fit, and the company advises sizing up if you land between standard sizes. The snug fit is meant to shape around the features of your upper body without looking too tight or too loose.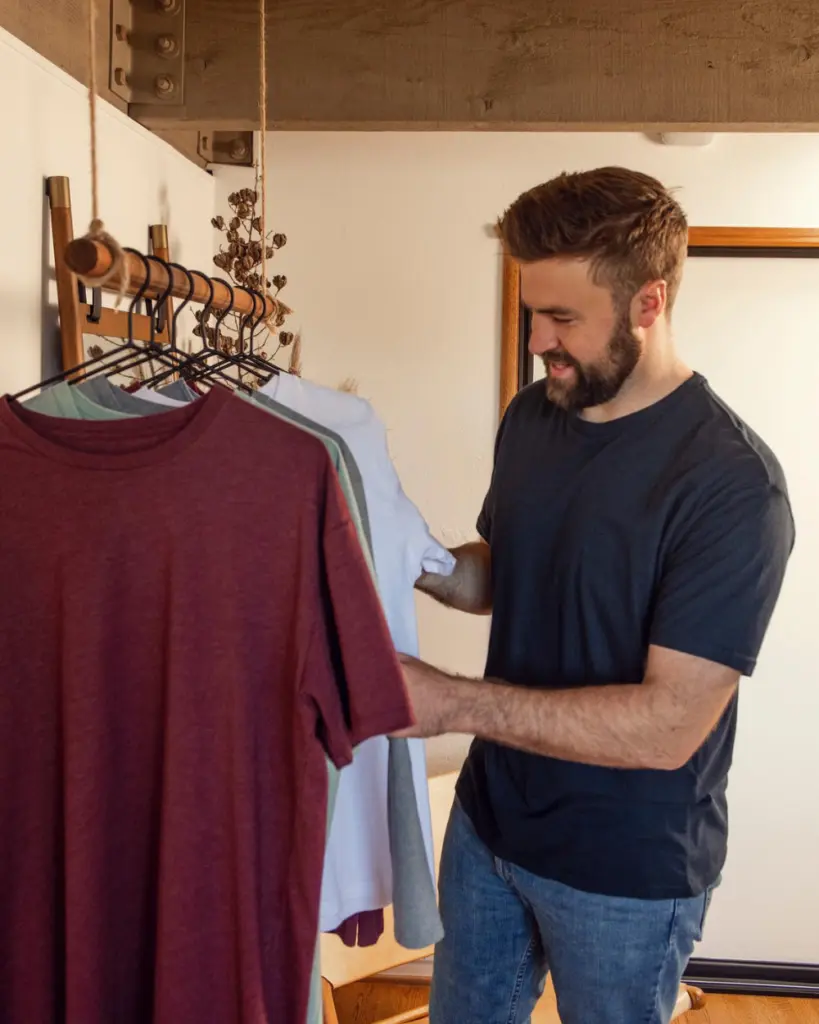 They also offer a pretty helpful sizing chart that considers a number of factors to find the perfect fit for your body type. You'll find the company is relatively body positive too, as you can find sizes that range from small to 3XL.
For a more in-depth look, be sure to read our full True Classic Tees Review.
Style
What's great about t-shirts is that they blend perfectly well with a vast number of styles and outfits. They're great for being lazy around the house, using them as undershirts, or pairing them with stylish streetwear clothing for a neutral yet bold-colored approach.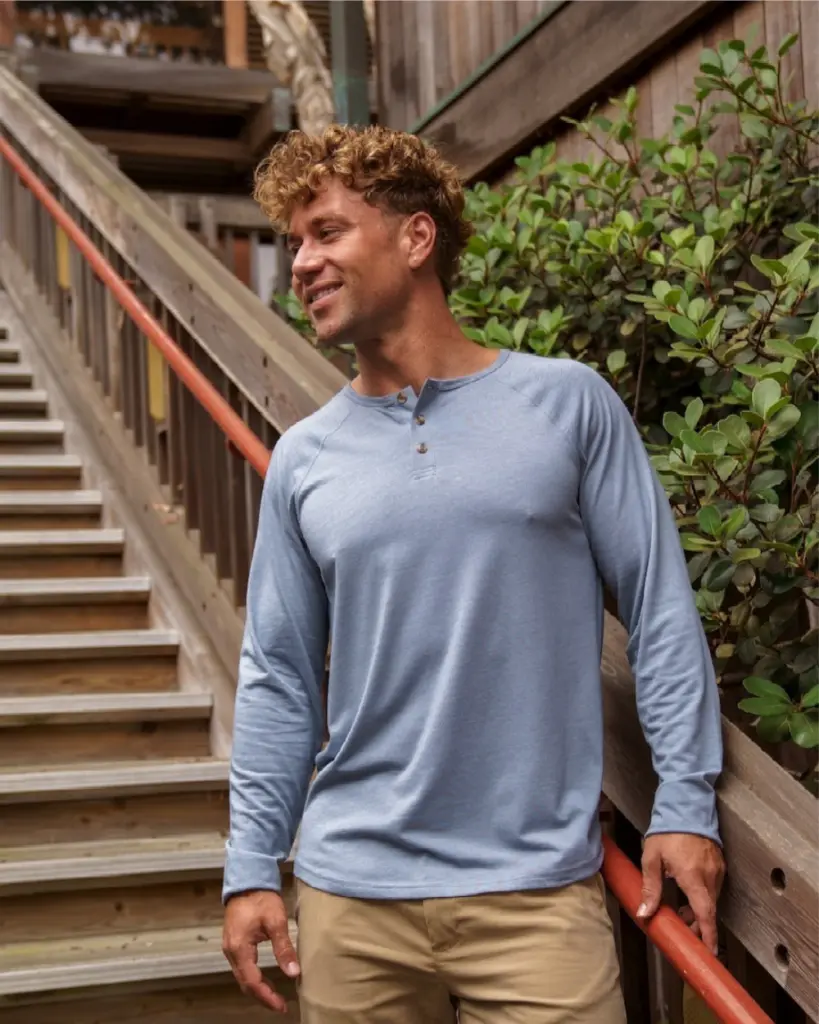 Considering the form-fitting nature of their clothing, they wouldn't look the best when paired with baggier clothing.
Their shirts will really stand out if they're paired with an outfit that has an equally form-fitting look, which will offer a more uniform style from top to bottom.
Regardless of which angle you look at it, t-shirts come with a pretty universal approach, irrespective of their quality and materials. True Classic Tees are excellent for everyday use, and they look their best with more casual outfits such as jeans or joggers, sneakers, and the like.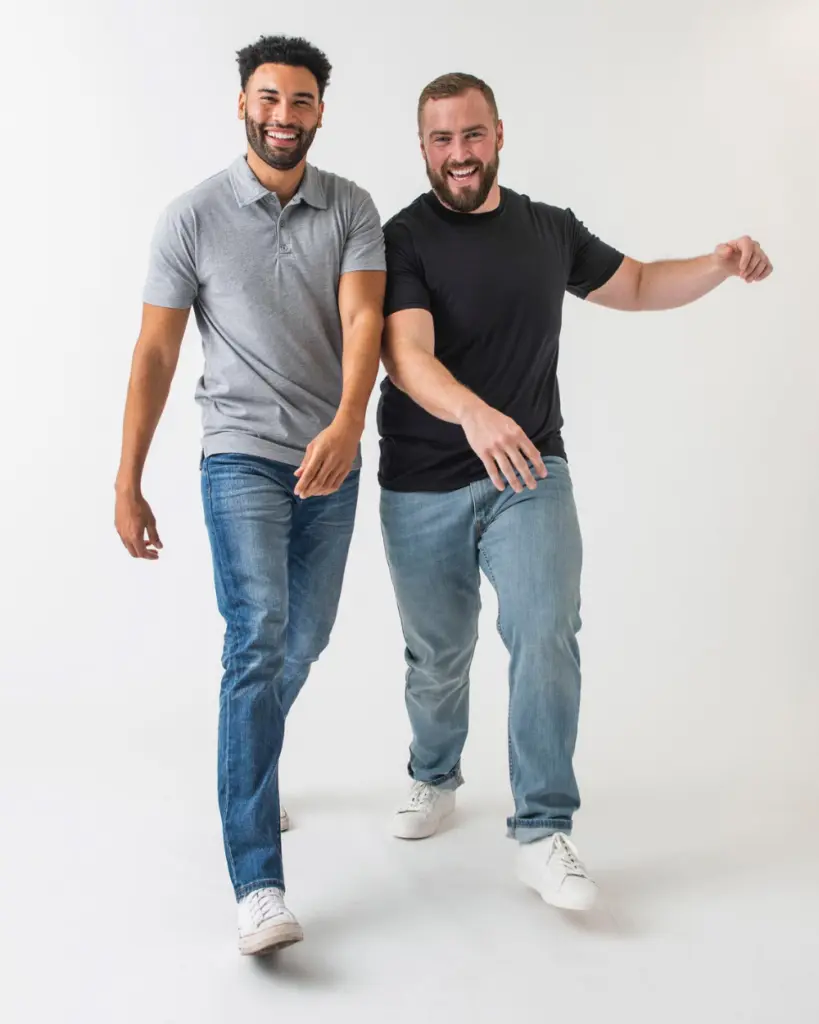 They have many different colorways available, which also makes them a great pairing with a fashionable jacket. Tees can be styled in numerous ways, and True Classic Tees is more than equipped to up your everyday casual style.
Quality
Above all, quality is one of the most important factors to customers, as that's what really helps them discern if it's worth the buy or not. Fresh Clean Tees knows how to market a product, but unfortunately, many customers don't seem to be satisfied with their quality.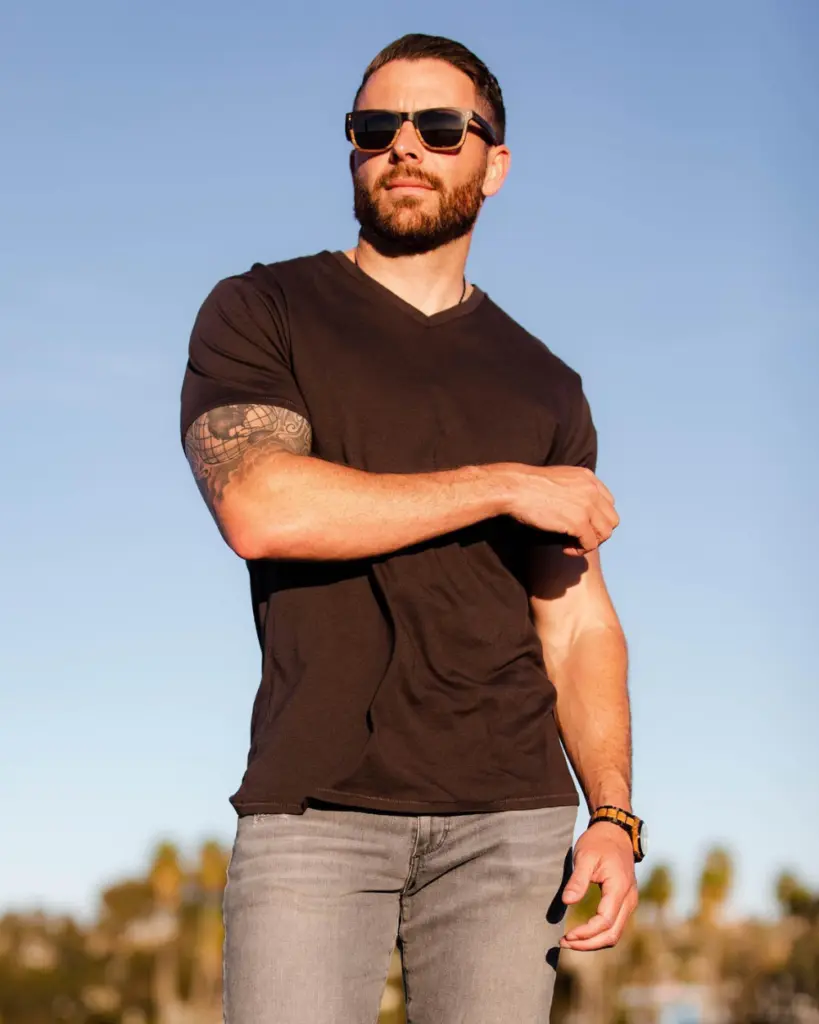 Numerous public comments and reviews state that their shirts are too thin, and although some prefer thinner tees, this doesn't seem to be the sentiment with the majority of buyers. This has also led to comments mentioning the cheap feel of their material due to how thin they are.
There seems to be a similar outlook toward True Classic Tees, as it has been reported that their tees are made in China, and some customers aren't satisfied with the quality of their products for multiple reasons.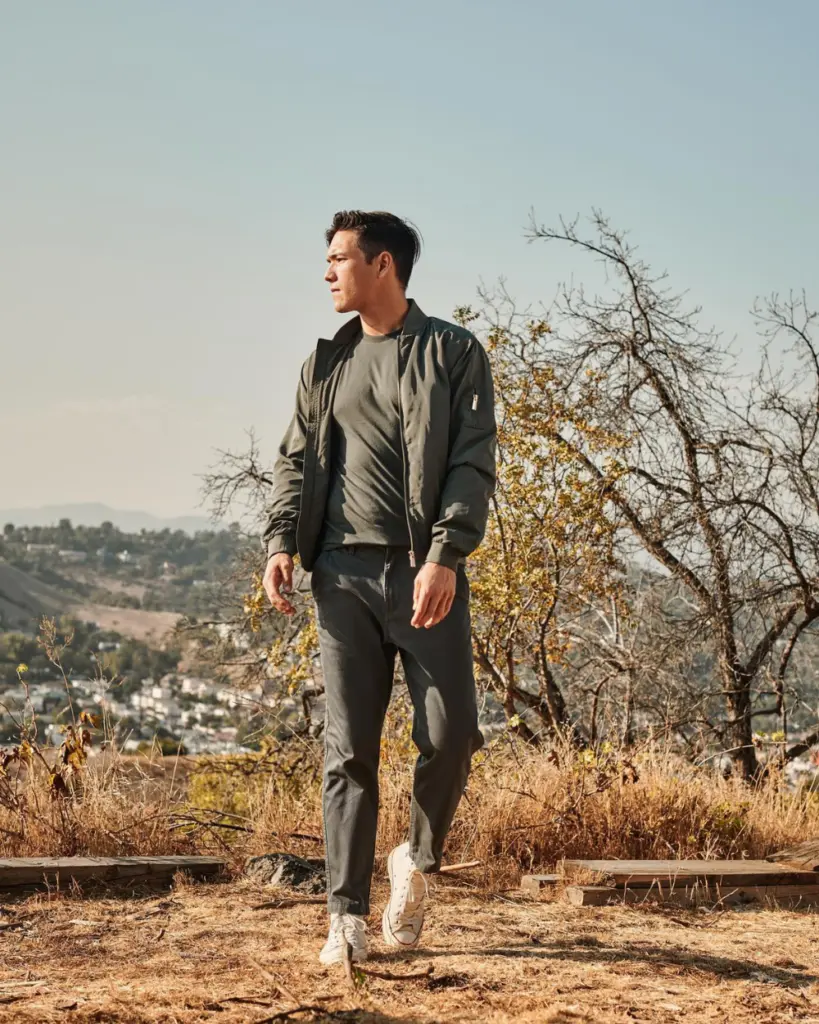 People say they like the fit, and the quality is fine for many others, but after finding multiple reviews that mention the same issues, it's apparent there's something lacking in the quality of their shirts.
It doesn't seem to be a deal-breaker for everyone, but it's evident they aren't as high quality as they're marketed to be.
The Bottom Line
Both brands have garnered plenty of public attention as they do an excellent job of marketing their products and getting their name out there. Unfortunately, both companies seem to take a similar route on quality, and it looks like they care more about their markup than the customer experience.
Nevertheless, we'd say Fresh Clean Tees is the better choice, simply because they offer numerous ways to save, and they're pretty consistent with sales and discounts.
But, if you're looking for a great place to buy quality t-shirts, try checking out Bylt Basic or Cuts Clothing.