The everyday t-shirt has evolved quite a bit over the years, and it continues to be a go-to choice in anyone's closet. You can't go wrong with their neutral look and uniform design as they come with many use cases.
Not every style of t-shirt is the same though, as there are many different fits, fabrics, and designs that have something unique to offer. In our Fresh Clean Tees reviews, we're going to uncover the fine print to see if they can hold up to the hype.
RELATED: True Classic Tees Review: The Best-Fitting Tees?
What Is Fresh Clean Tees?
Built to offer the essentials that any man should have in their wardrobe, the company's strong suit is in their quality basic tees, and you'll find a selection of tanks, long sleeves, and polos as well. Fresh Clean Tees wants to be the one-stop shop for tees that are form-fitting and comfortable for all-day wear.
The company started out in 2015 and has quickly grown since then while expanding their catalog with nearly every style of t-shirt you can think of.
You'll also find they're relatively affordable, and they offer plenty of ways to save money, such as bundles and even a subscription model.
Fresh Clean Tees Overview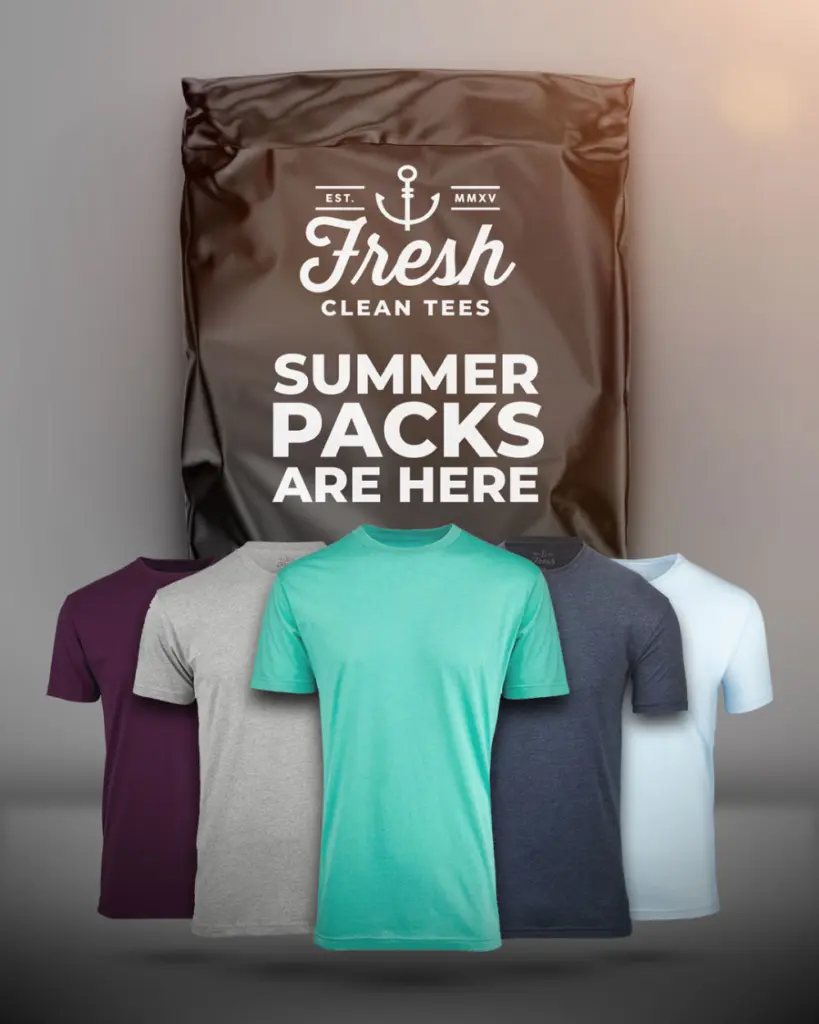 If you're looking for comfortable and affordable t-shirts, Fresh Clean Tees boasts of having it all. It's refreshing to see they're pretty transparent about their products and business practices, as they offer plenty of insight on their fabrics, manufacturing practices, and more.
You can shop for individual pieces or create a custom bundle, and they're very body inclusive as you can choose between sizes small through 4XL. They also provide a subscription model for those who want to save a few bucks and keep a fresh rotation of tees in the closet.
Aside from their vast selection of t-shirts, customer service, shipping, and other factors are equally important.
Fresh Clean Tees Reviews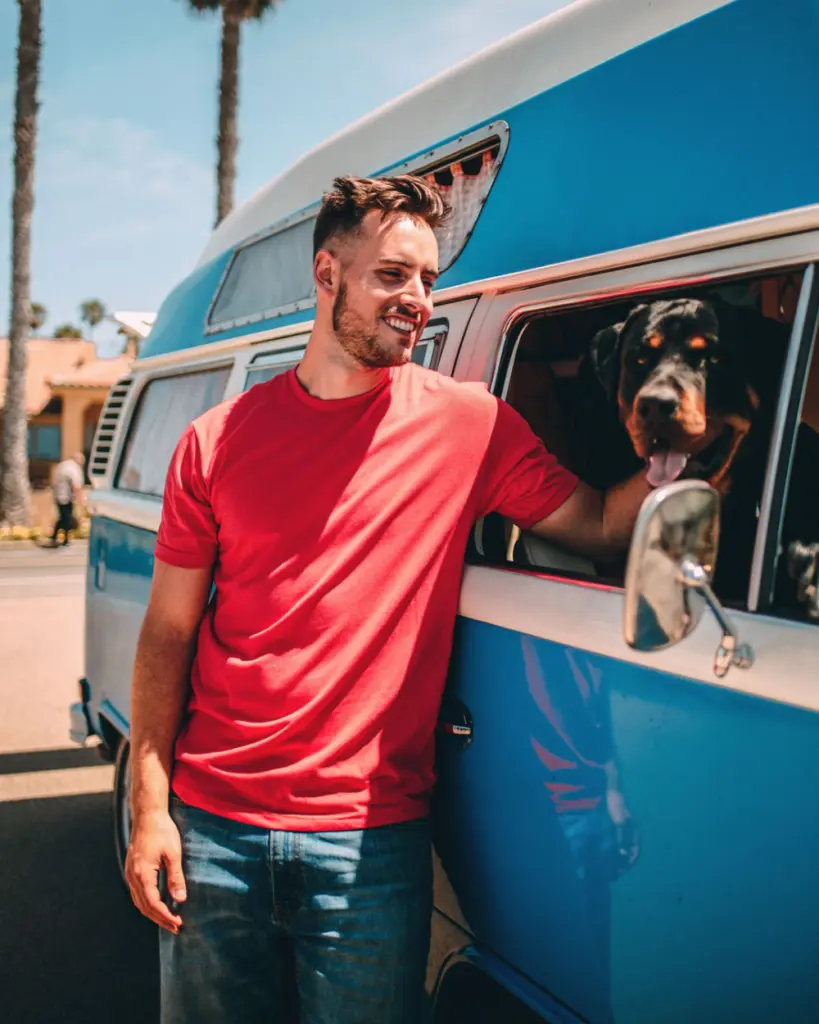 Even if they have the best t-shirts on the planet, poor business practices and many other elements of their operation can be a deal-breaker. We spent a lot of time looking at their business from every angle to see if they're worth the time and money.
Overall Rating: ★★★ 3 Stars
It seems to be hit or miss for the company for several reasons. For starters, many customers think their tees are rather thin and seem to be made from cheaper material. There's also the side that seems to love their tees for how they're made, and it's understandable that everyone has their preferences.
Top Alternative: Bylt Basics
Pricing: ★★★ 3 Stars
While the company may offer quite a few ways to save, it's still hard to justify the price of each tee, and there are multiple reasons for this. The quality doesn't seem to add up to the cost, and it has been reported that you can find the exact same shirts from wholesalers with a much lower price tag.
Markups are understandable and needed to a degree, but if buyers feel it gets stretched a little too far, they won't go for it.
Shipping: ★★★ 3 Stars
Reviews about the company's shipping seem to be mixed, but there is a recurring notion that it takes too long to get your order. They claim orders will generally ship within one business day, but many customers have mentioned that it has taken days or sometimes weeks to hear anything about their order.
Maybe these are isolated cases, but it's a red flag nonetheless.
Customer Service: ★★★ 3 Stars
We couldn't find many public comments on their customer service, but those who have had to deal with them haven't had the best experience. With a slow response time or a lack of adaptability to individual issues, it looks like they stick to a copy and paste response system, even if a customer is trying to sort out a problem that requires a unique approach.
Issues like this don't make a customer feel heard and will quickly make them look elsewhere. Others have had a decent experience, but their issues generally didn't seem as complex to handle.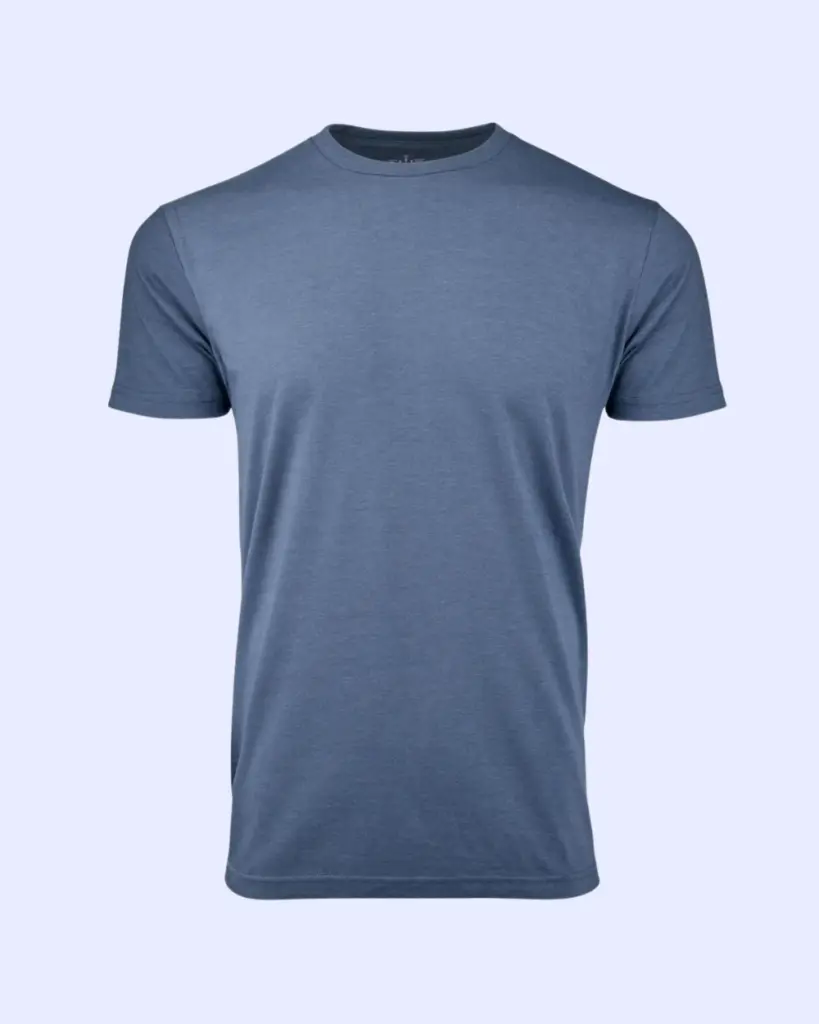 Quality: Made with their proprietary StratuSoft cotton-poly fabric, they claim it'll be one of the most comfortable shirts you'll ever own. It's form-fitting to any body type, which makes it look great on its own or layered with other clothing.
Styles: A solid choice for casual wear or even lounging around the house, it's a decent everyday piece to your wardrobe that accentuates your form with a neutral look. It can be paired with nearly any type of bottom other than dress pants, so it comes with a fair amount of versatility.
---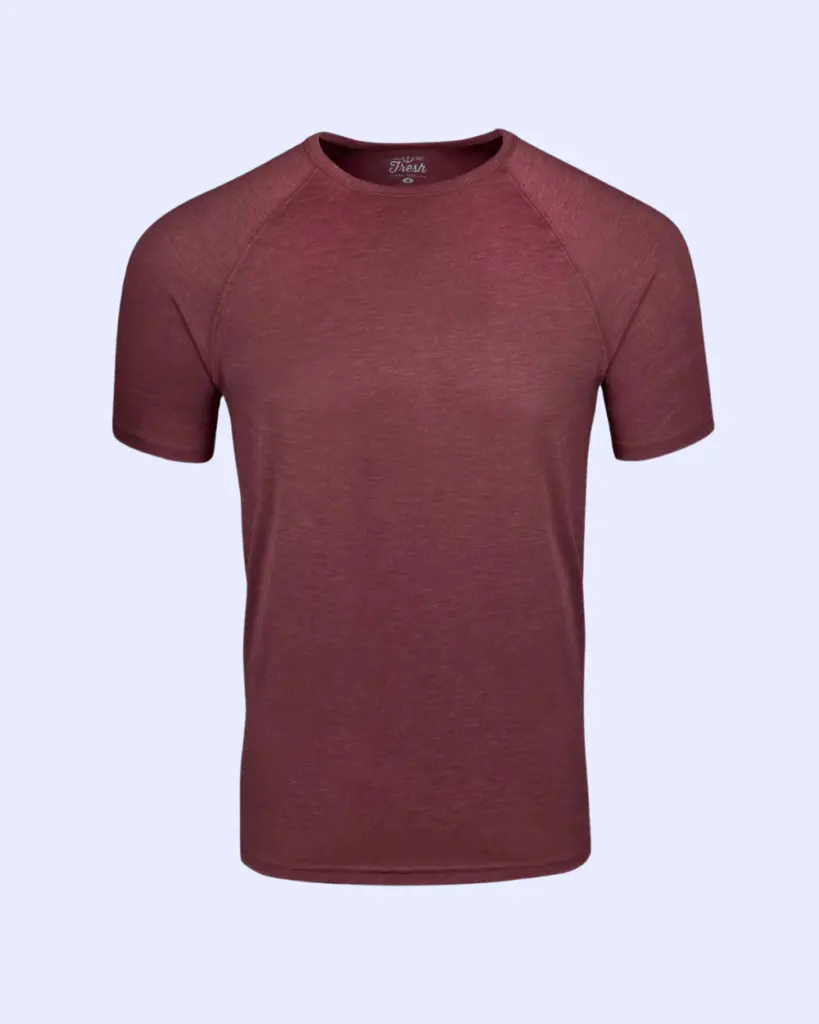 Quality: These t-shirts come with a tri-blend fabric made of 50% polyester, 25% cotton, and 25% rayon. It's incredibly smooth to the touch and offers a nice contour to the shoulders for a sturdy look. It also has a more tapered fit with a curved hem and a form-fitting sleeve length.
Styles: Another great choice for casual outerwear or kicking it at home, the elevated crew neck is lightweight yet comfortable from every angle on the upper body. It won't restrict mobility, and it looks excellent with different outfit variations.
---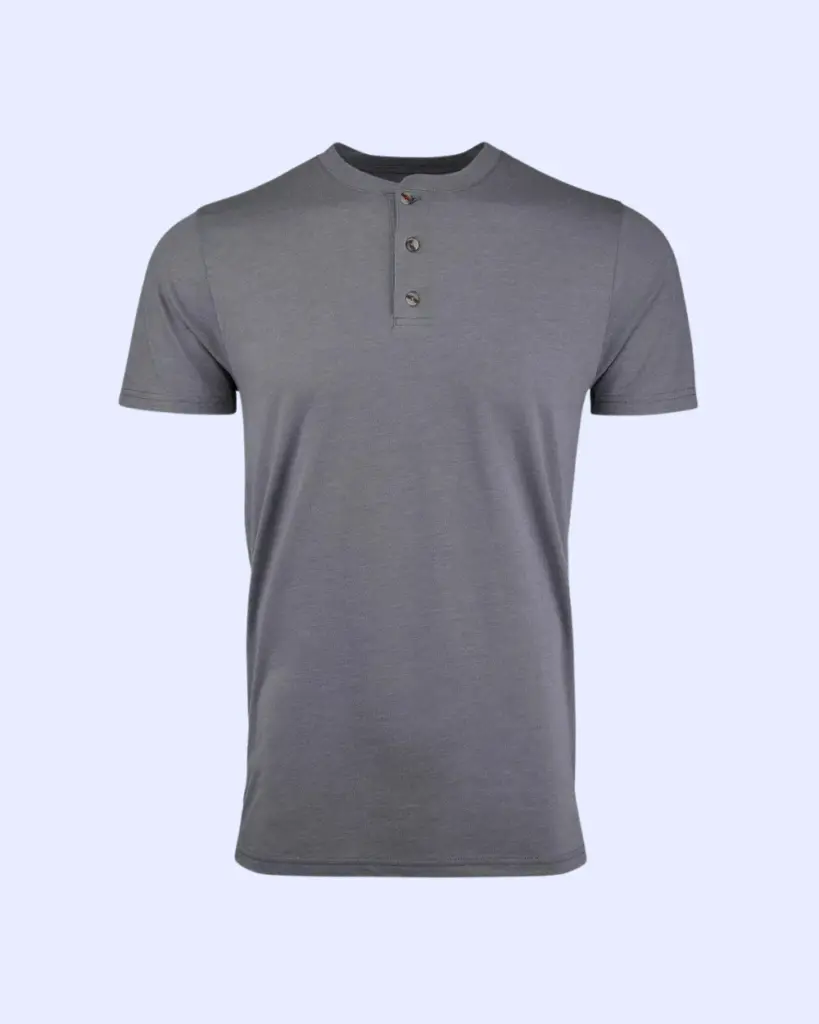 Quality: Also made from their proprietary cotton-poly fabric, it provides the same comfort as the others above while delivering a slightly less casual look. It boasts red stitching for a contrast in color, and the side seams are crafted to fit the natural curvature of your body type.
Styles: Meant to be a decent choice for a variety of casual settings, it's great for general streetwear, loungewear, or even a casual date as it can be paired with a wide range of jackets for a stylish look.
What Other Customers Think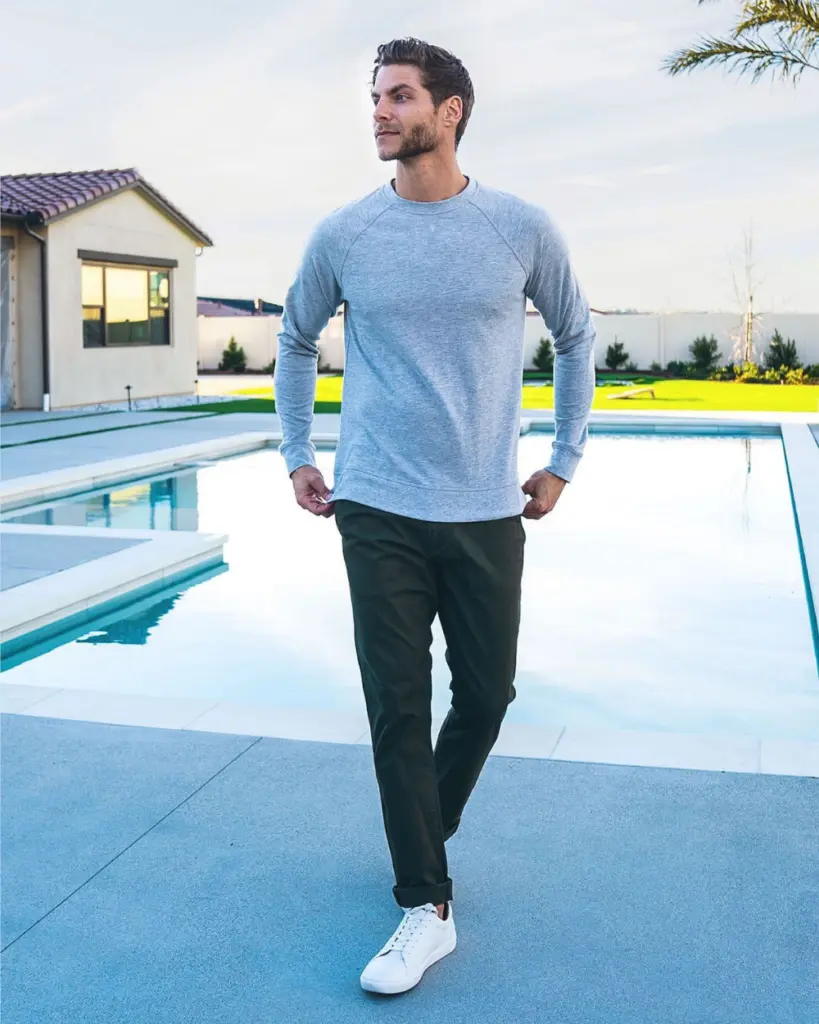 It's pretty easy to find reviews about the company online, and customers are never one to hold back on how they truly feel. Keep reading below to get a good look at what a majority of previous and existing customers think of the brand.
Most think that their shirts are too thin
Many claim you can find the same product from wholesalers
Some aren't a fan of the cost of their shirts
Shipping seems to take too long for numerous customers
The quality doesn't match to how they're marketed
Customer service needs improved
Top Alternative: Amazon Essentials
Return Policy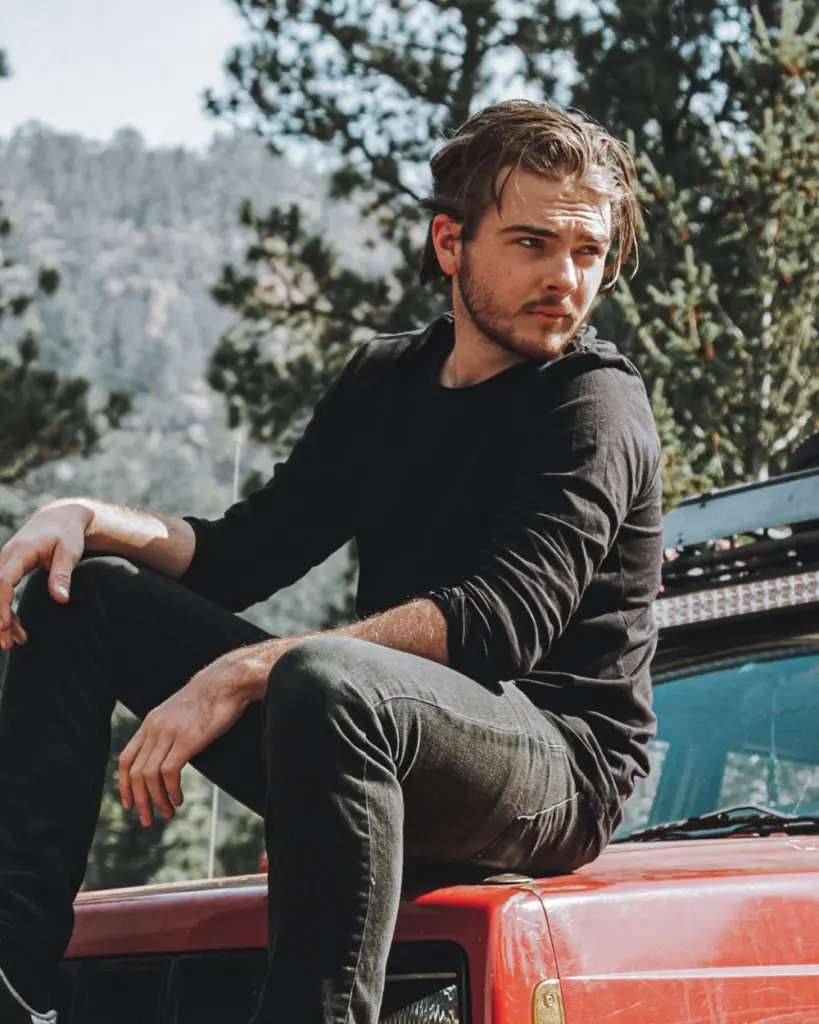 They have a pretty generous return policy if you decide to give them a shot for yourself, and it doesn't make the cut.
The company offers free returns within 100 days of placing an order. On the other hand, they also come with a list of circumstances that aren't included in the policy, such as no pet hair, deodorant stains, and other minor requirements.
FAQs
Is Fresh Clean Tees Legit?
Fresh Clean Tees is legit in the sense that they will send you shirts in the mail. However, not many people seem to like the quality of the shirts and believe it's much easier to look for quality tees elsewhere.
Does Fresh Clean Tees run big or small?
Aside from their pros and cons, their tees are pretty form-fitting for all sizes, and they provide a fit that feels snug but nonrestrictive at the same time. This sentiment will vary with some people, but the fit doesn't seem to be an issue for a majority of customers.
Do Fresh Clean Tees shrink?
Their Stratusoft blend comes preshrunk, so you shouldn't see any change after initial washes, and they provide instructions on how to wash them to ensure you don't encounter any shrinkage. This is harder to avoid with cotton though, and you can expect minimal shrinkage with their 100% cotton items.
Does Fresh Clean Tees have coupons or discount codes?
First-time customers are always given a 10% discount, but you can rack up even more savings by registering for their email newsletter and watching their website for occasional deals throughout the year. 
Let's Wrap It Up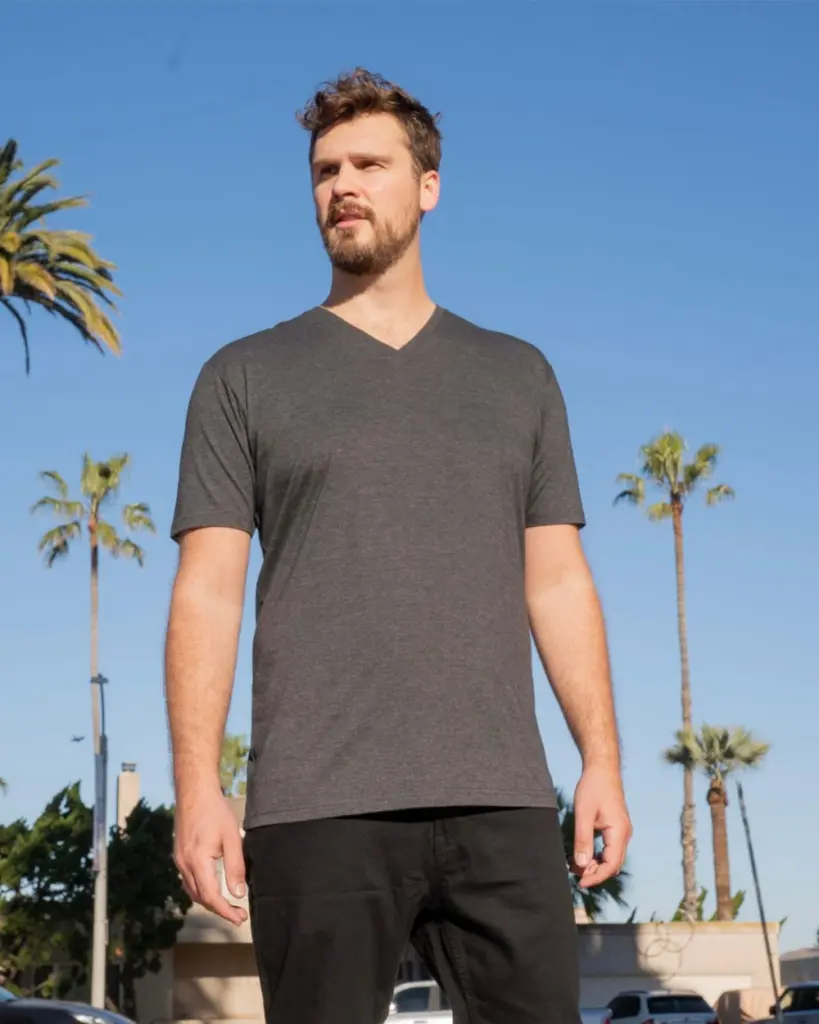 We can't deny that Fresh Clean Tees knows how to market their clothing, as they seem to be everywhere online. Unfortunately, many of those who have decided to give them a shot tend to be let down by their quality and customer service.
In this Fresh Clean Tees review, we got down to the fine details of their products, and it seems they may not be worth the hype after all. But, no worries. Below we've listed some others sites to find well-fitted shirts that are worth the buy.
Brands Like Fresh Clean Tees
2. Thompson Tee
UP NEXT: 12 Best Basic Clothing Brands For Wardrobe Essentials