Dossier claims to sell luxurious scents at affordable prices, but is it too good to be true? Check out our Dossier Perfume review to see if they're worth the price.
Dossier claims to offer high-quality fragrances that won't break the bank. The brand prides itself in offering customers some of the best luxury-inspired fragrances on the market with half the price tag, but have they delivered the goods? Read our Dossier Perfume review to find out!
What is Dossier Perfume?
Dossier Perfume is a budget-friendly fragrance company that recreates designer scent dupes for more affordable prices.
Their high-quality and eco-friendly fragrances that smell just like the real thing make them a force to be reckoned with.
They have 50 different fragrances to choose from as well as a quiz to help find the best scent for you.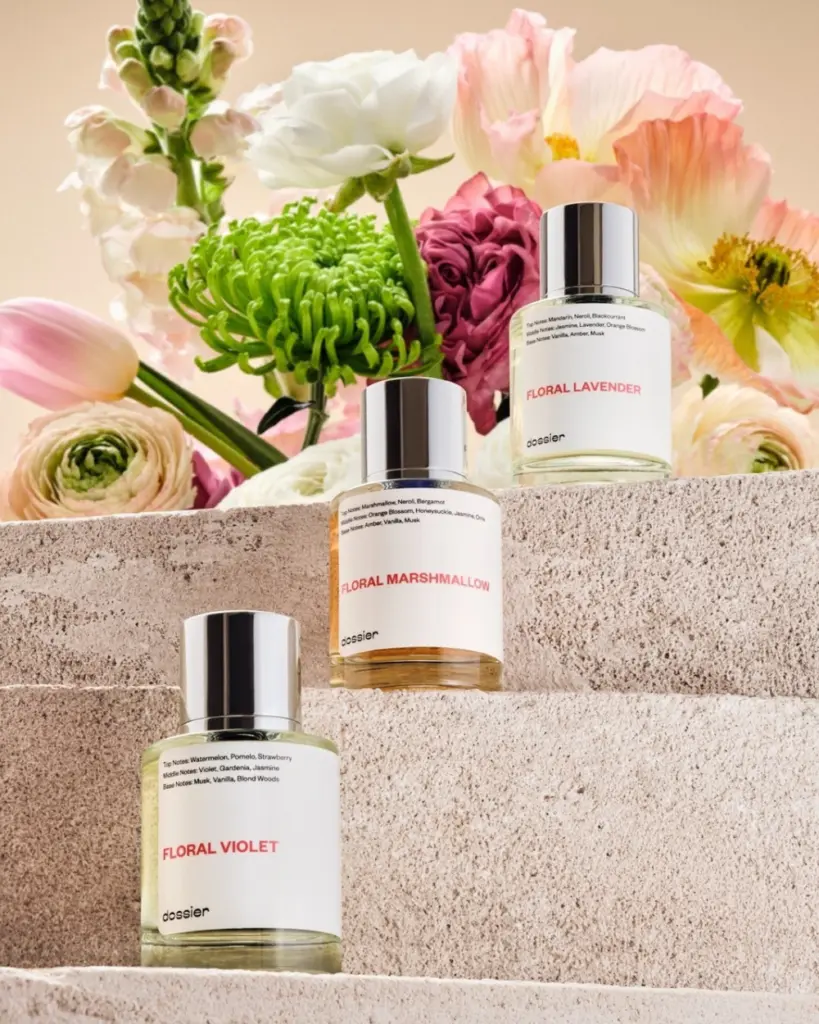 Dossier Perfume Overview
Frustrated with the high prices of most fragrance brands, Dossier Perfume set its sights on being the best high-end, yet affordable fragrance company on the market.
Every perfume they create is inspired by a popular luxury perfume, but offered at more affordable prices.
You can find dupes for Viktor&Rolf's Flowerbomb, Dior's Sauvage, Marc Jacobs' Daisy, and plenty more. They have options for men, women, and unisex perfumes as well as a new line of designer-inspired candles.
They follow US and EU cosmetics safety recommendations on all products, ensuring they are vegan, eco-friendly, and 100% non-toxic. 
No matter which scent you choose, you'll be sure the fragrance is non-irritating and perfect for sensitive skin!
Dossier Perfume Review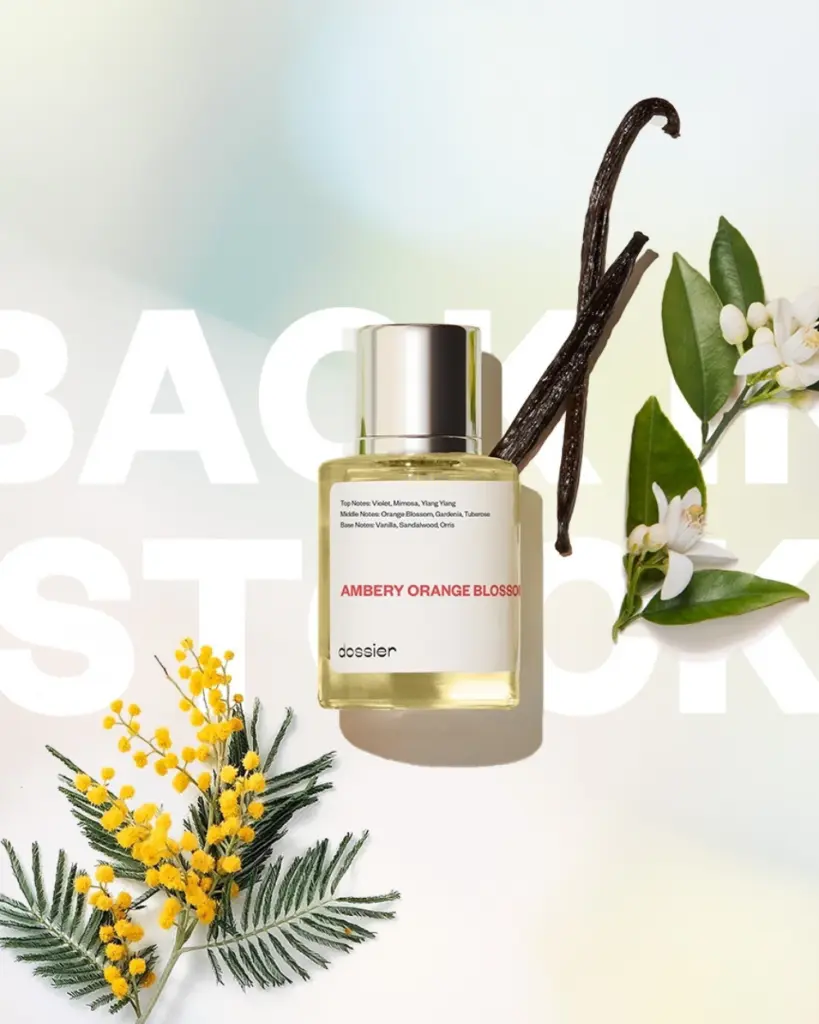 Now that you know a little more about the company as a whole, let's take a look at its prices, quality, and more.
Overall: ★★★ 3.5 stars
Overall, most customers say the perfumes do smell very similar to their dupes and are happy with the price they paid. Many shoppers say they aren't an exact replica, but they are very similar.
Shoppers also loved that all Dossier perfumes are cruelty-free and vegan, whereas some of their designer counterparts are not. This allows them to get their favorite scents without the cruelty!
However, there are a few unhappy customers as well. Some customers reported issues with customer service and slow shipping speeds. Also, many people weren't happy with the quality, especially those who had tried the original designer perfumes.
Some shoppers stated the perfumes faded quickly and some didn't smell like their dupe, plus some customers experienced headaches from their perfumes.
Price: ★★★★★ 5 stars
All of their fragrances are priced between $19 and $59. These are much better prices compared to regular designer perfumes.
Many customers loved the lower prices for these fragrances as well as the additional discounts they offer (such as sitewide sales as well as 10% off 3 items, 15% off 4 items, and more).
Shipping: ★★★ 3 stars
Dossier offers free shipping on orders for 3+ fragrances, but shipping costs $9 when 1 to 2 fragrances are purchased. Products should arrive within 2 to 7 business days.
Although many customers didn't have a problem, there seems to be quite a number of people who waited longer than expected for delivery and had to reach out to customer service.
Quality: ★★★★★ 4 stars
Each fragrance is crafted in France with clean, vegan, high-quality ingredients. Many customers loved the quality of the product received for the lower cost.
There were a few customers who also owned the original designer perfume and stated that the dupes aren't an exact replica, but they still do a pretty good job at nailing the scents.
The only complaint made by a few people was about longevity. For some people, the scents don't linger on the skin as much as they hoped.
Scent: ★★★★ 4 stars
Each scent is delicately crafted to create the perfect mixtures for your senses. Most customer's loved their fragrances, claiming they smelled exactly (or almost exactly) like the luxury perfume they were inspired by.
Even if you're not looking for a specific designer dupe, you'll love their collection of scents.
Customer Service: ★★★★ 4 stars
Customer service is available through Dossier's website. Although there are a handful of customers who said customer service was unhelpful, other customers had positive experiences.
Dossier also has a generous risk-free return policy, offering a full refund if you don't like the scent(s) you receive as long as you return within 30 days. Return shipping is included and they donate all returns to charity.
RELATED: 16 Best Places To Buy Perfume Online (Our Top Picks)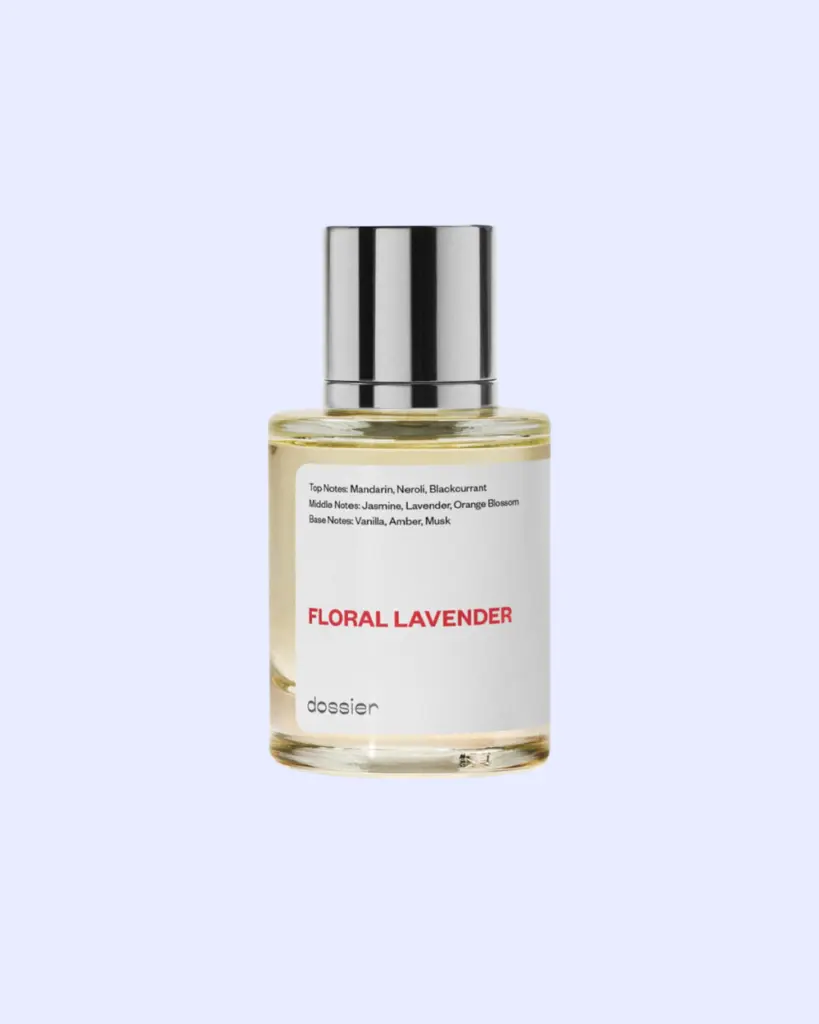 4.5 out of 5 stars based on 712 reviews
Inspired by the YSL Libre perfume priced at $106, this perfume does the trick for only $29. It is made with clean ingredients that are vegan and cruelty-free.
Dossier crafted a blend of floral, light fragrances using mandarin and orange blossom. This mix of lightly feminine and masculine scents is a daring perfume for everyday wear or special occasions. 
---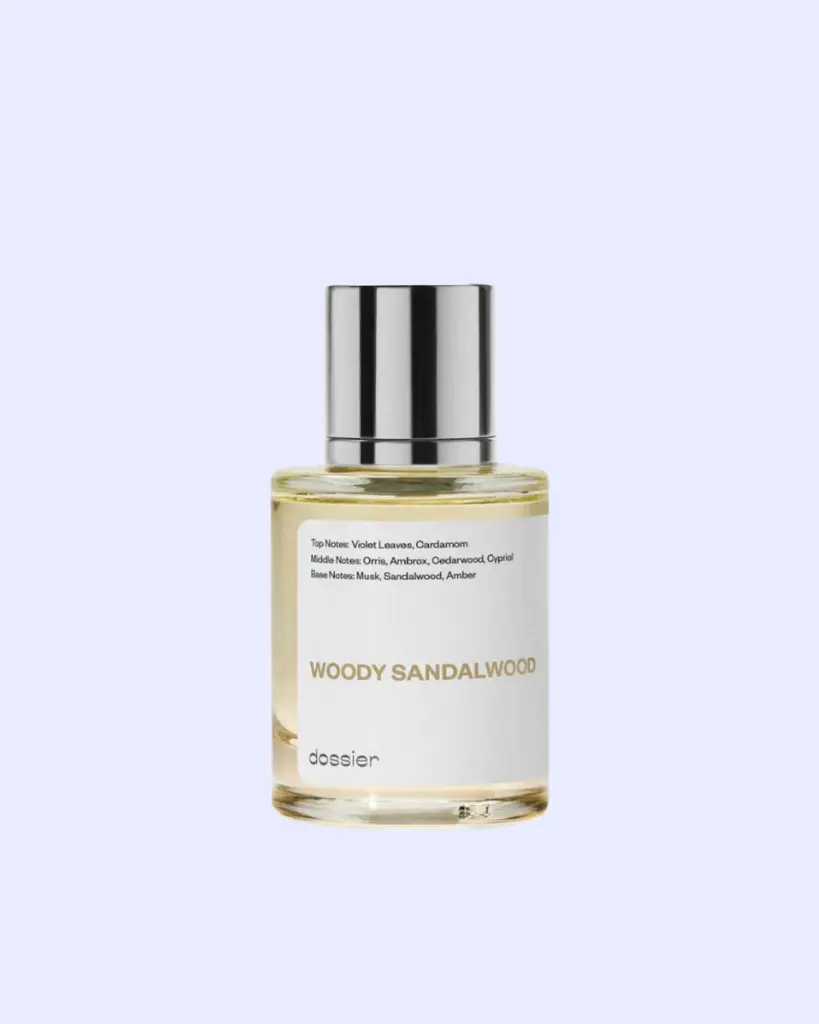 4.3 out of 5 stars based on 1,256 reviews
Crafted as a tribute to sandalwood, this perfume pinpoints the sharpness of woods with the smooth scent of floral bouquets.
Dossier found inspiration from Le Labo Fragrance Santal 33, which is priced at $192. This $49 perfume crafted a similar mixture of warm feelings and inner sensuality. 
---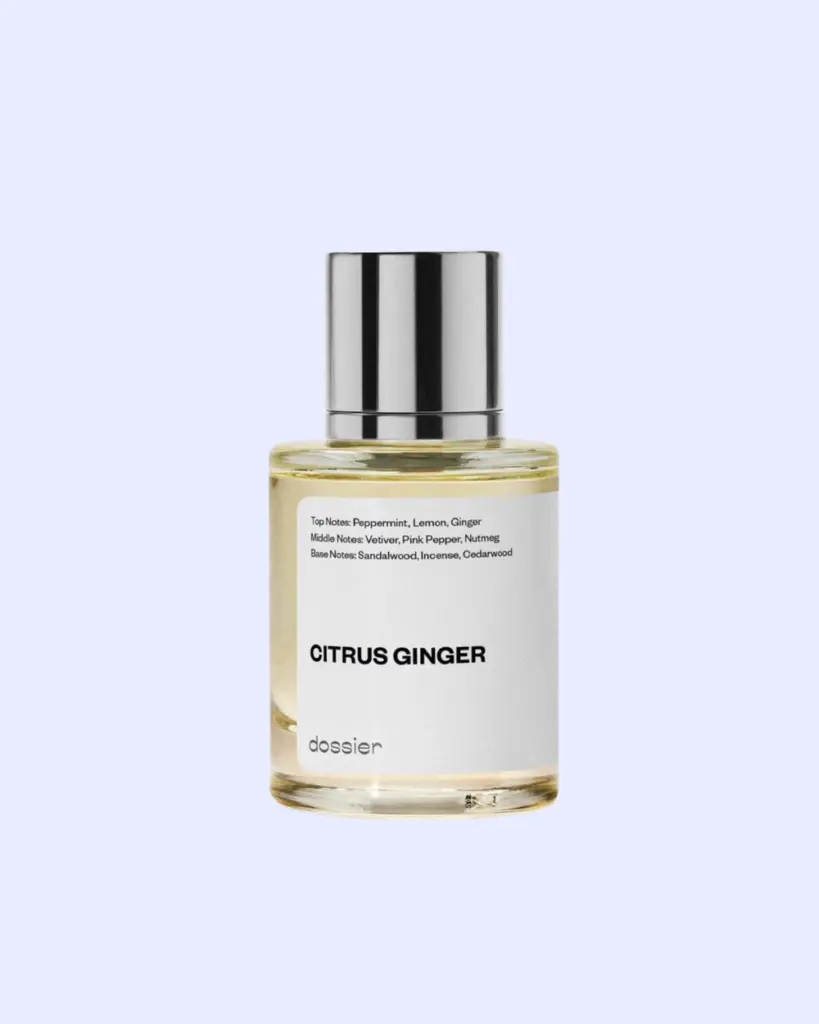 4.4 out of 5 stars based on 449 reviews
Citrus Ginger is inspired by Chanel's Bleu de Chanel, which is priced at $80. This $29 perfume offers timeless elegance for those craving a more musky scent. 
It is colorant and UV-Filter free as well as vegan and cruelty-free. This blend uses a pinch of mint, ginger, lemon, and wooden notes for a clean, attention-grabbing scent.
What Other Customers Think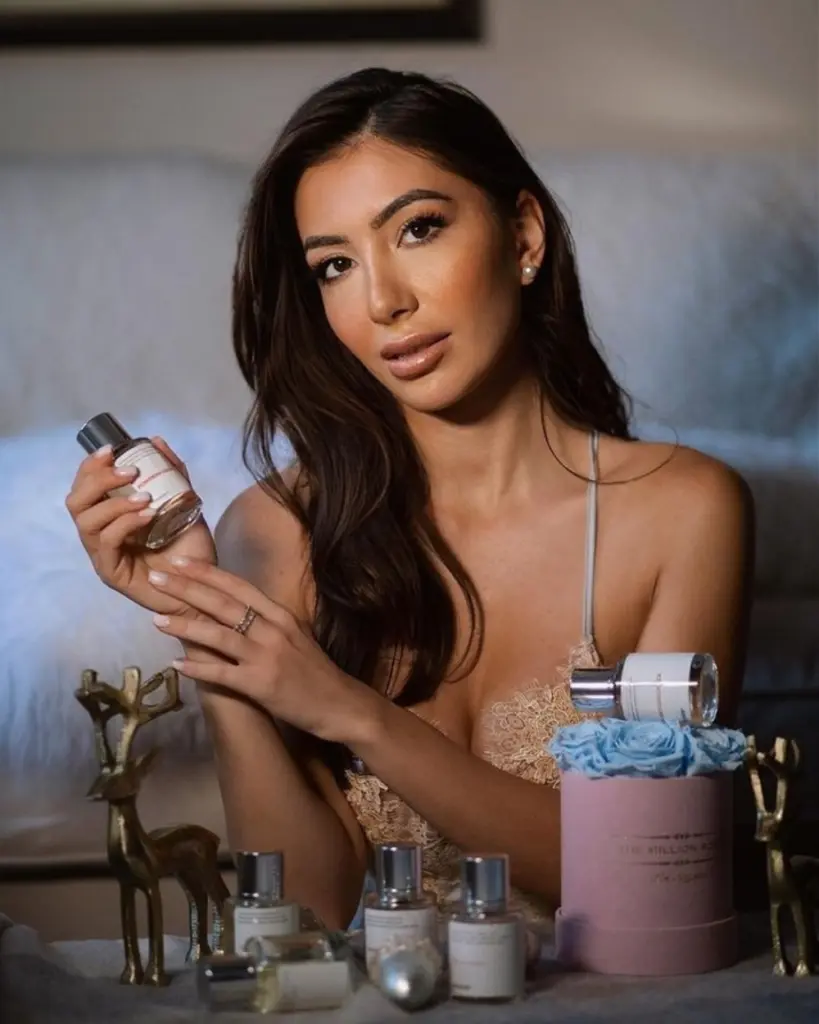 After searching through reviews from outside sources, here are the top points of feedback we found about Dossier:
Some Dossier scents are a great dupe, whereas some others miss the mark

Affordable prices
Great selection to choose from
Scents don't last as long as luxury fragrances
Clean ingredients that don't irritate the skin
Cruelty-free and vegan perfumes, unlike some of their designer counterparts
Variety of perfumes for men and women as well as candles

Customer service isn't always very helpful

Some people got headaches from Dossier perfumes
Since Dossier has a wide variety of products, we have listed a few best-sellers to pique your interest:
Return Policy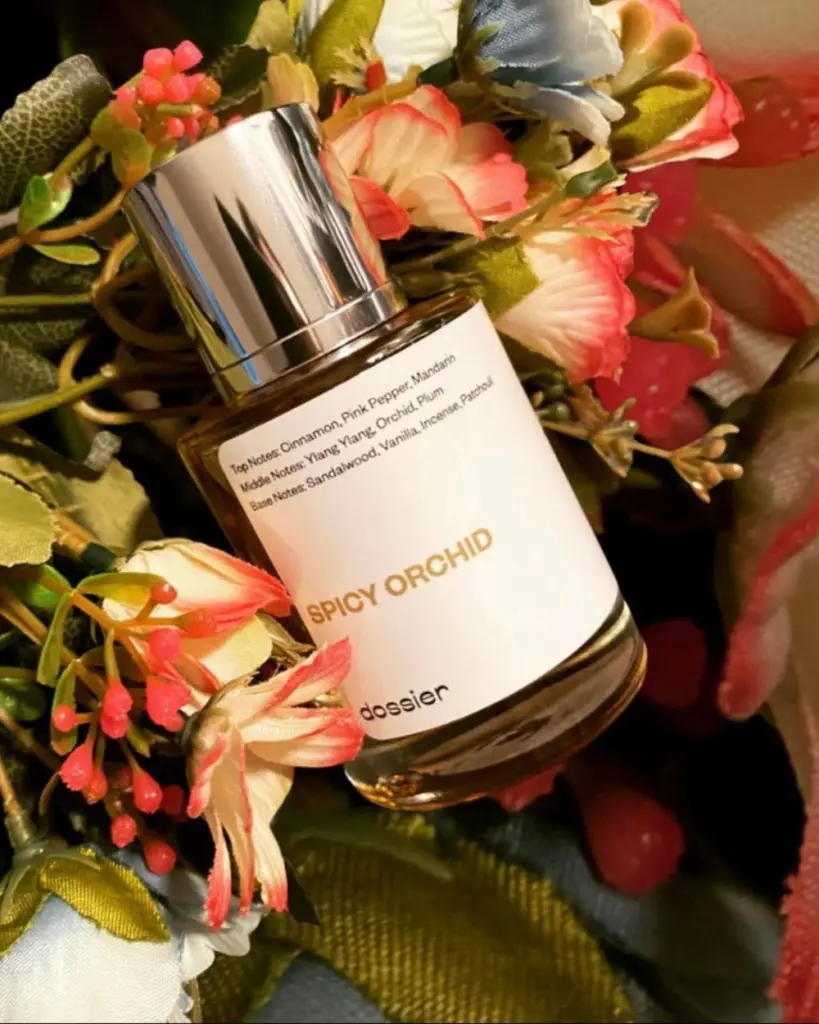 Dossier offers free returns on any item for 30 days after it is shipped. They also have a special portal explaining that each return goes to a charity called the Give Back Box where the perfume is given to someone in need. 
FAQs
Why is Dossier Perfume so Cheap?
Dossier eliminated excessive packaging and pricing so they could give luxury fragrances to those watching their expenses. 
Does Dossier Perfume Smell like the Real Thing?
Many customers say that their fragrances smelled almost exactly like their luxurious siblings. However, some customers didn't agree and some also report that they don't last as long as luxury scents.
It seems that some of their scents do a better job at replicating the real thing, while others miss the mark.
Are Dossier Perfumes Safe?
All perfumes are vegan and cruelty-free. They also use natural, clean ingredients that are colorant and UV-filter-free as well as paraben and phthalate-free. 
Where to Buy Dossier perfume?
You can purchase Dossier perfume directly from their website, dossier.co. You can also find some of their scents at Walmart.
In Conclusion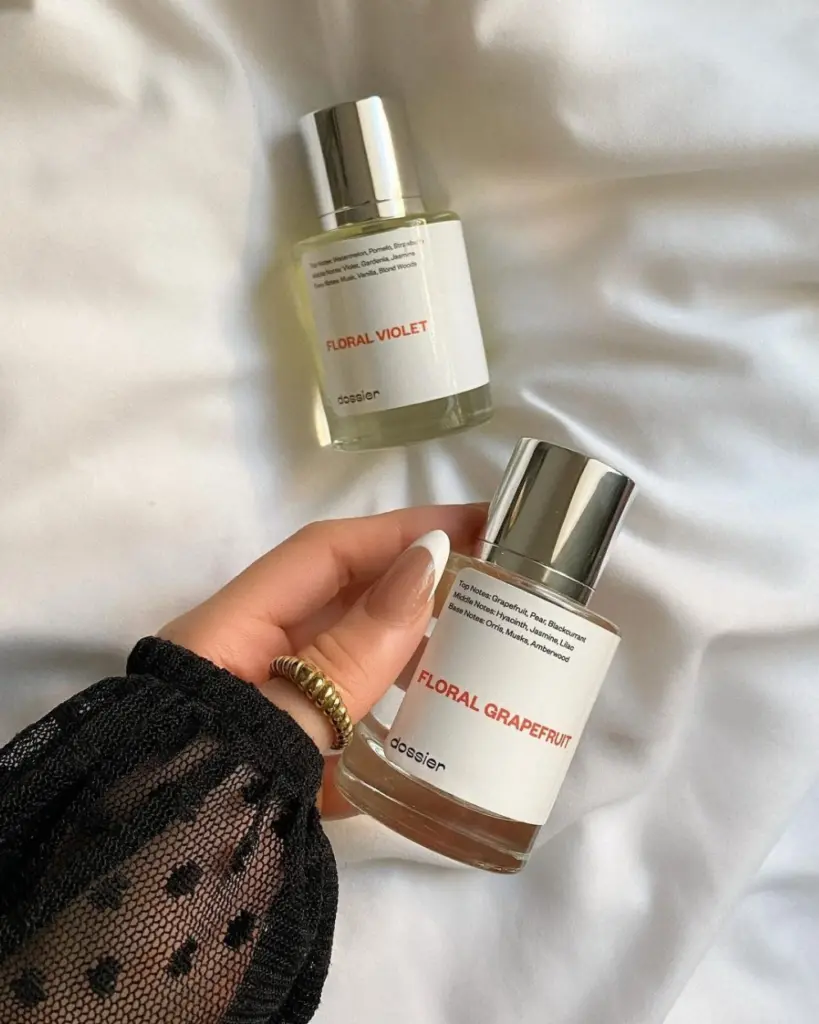 To sum up our Dossier reviews, they are an affordable and luxury-inspired fragrance company that brings many customers an excellent experience. That said, it's hard to say if you will have a good experience because there are quite a few shoppers who weren't a fan of their perfumes.
Most shoppers who purchased multiple scents felt that some scents were a great dupe, whereas others missed the mark.
Luckily, they have an excellent return policy in case you don't like their perfumes, so you can essentially try them risk-free. Plus, their returns are donated to charity, so you don't have to feel bad about sending something back.
Although there are a handful of complaints, most customers agree that the perfumes do smell like the real thing! They might not last as long as a luxury fragrance, but for the price, you can't expect designer quality.
Overall, we think Dossier is definitely worth checking out.
Alternative Options
If Dossier doesn't seem like the right fit for you, below are 3 similar brands (plus, see our article surrounding brands like Dossier):
Scentbox (read our Scentbox review)
Scentbird (read our Scentbird review)
UP NEXT: NEST Fragrance Review: Are These Unique Scents Worth It?