Luxurious fragrances that captivate the senses with unique blends of scents? Continue reading our in-depth NEST Fragrance Review to learn more.
Finding high-quality fragrances is a never-ending challenge that no one has time for. There are so many available brands to shop from that it can become overwhelming very quickly. It can also become expensive, requiring continuous trial and error.
NEST Fragrance might be your answer. NEST is a fragrance brand created for you to "scent the mood," creating products that set the mood in your home with home fragrances, diffusers, perfumes, and personal care products.
Sound too good to be true? Continue reading our NEST Fragrance reviews to find out.
P.S. Check out our full list of the best perfume brands of all time.
What is NEST Fragrance?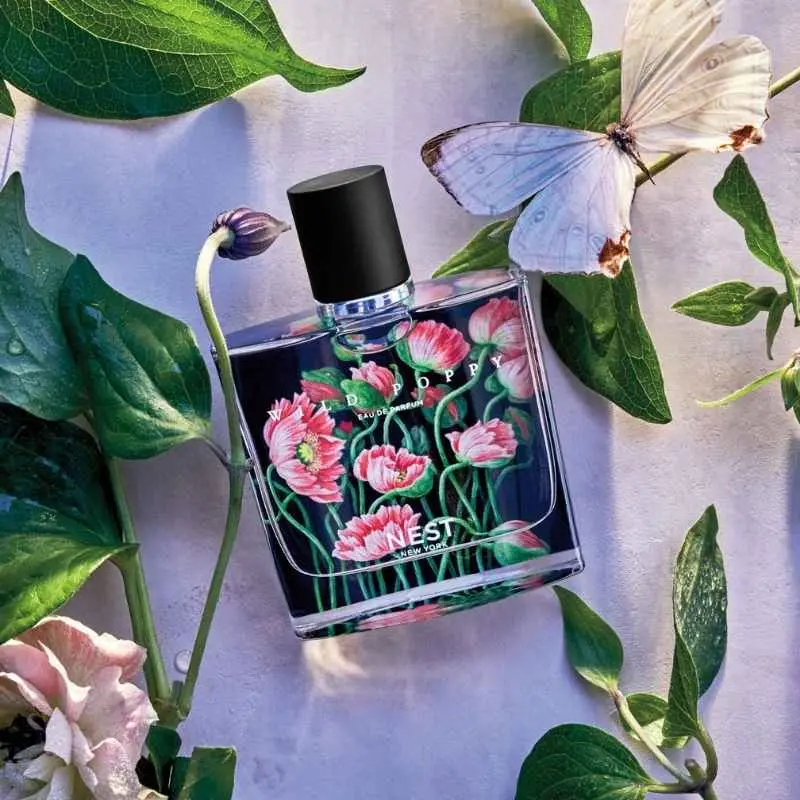 NEST fragrance is a collection of Eau de parfums, a more concentrated amount of fragrance oils, along with perfume oils created to lead a shift in the fine fragrance market.
The company is known for being a nonconformist to the fragrance industry, blending a combination of scents with their own distinct personality.
NEST Fragrance Overview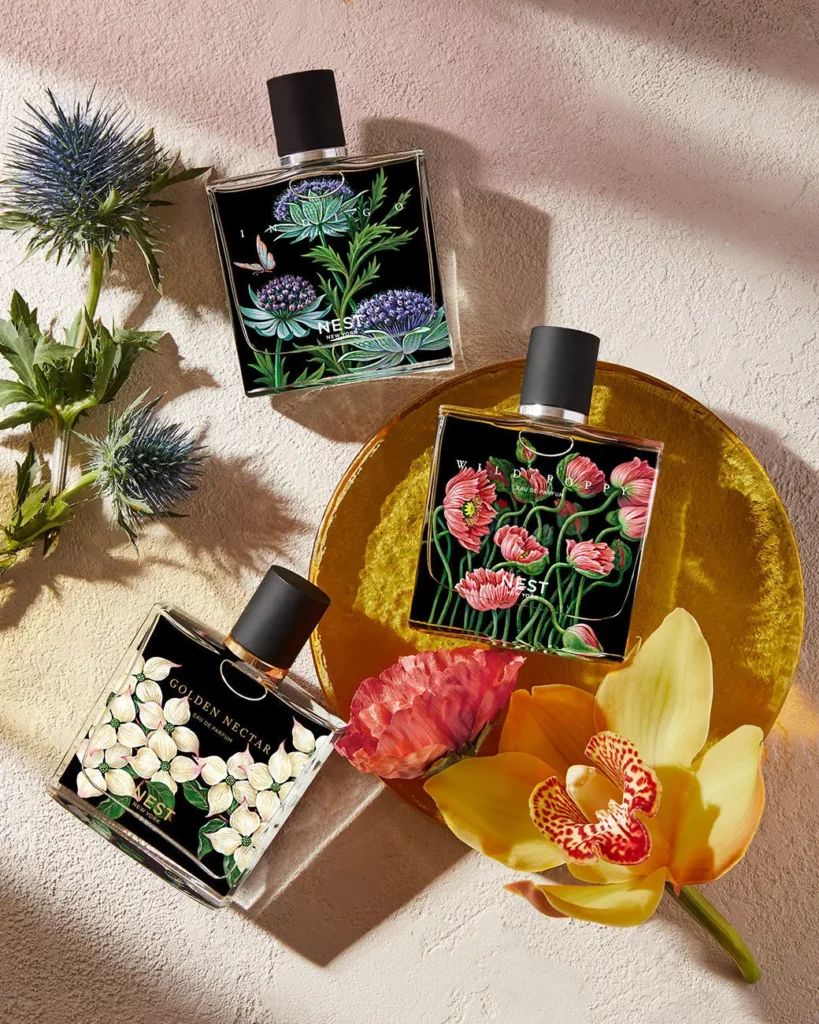 After 25 years of creating luxury fragrances for various brands, Laura Slatkin created NEST Fragrance in 2005 after longing to create her own brand.
The company sources the world's finest ingredients, develops cutting-edge fragrance technology, and enhances their products with benefits to well-being that goes beyond just scent.
NEST Fragrance Review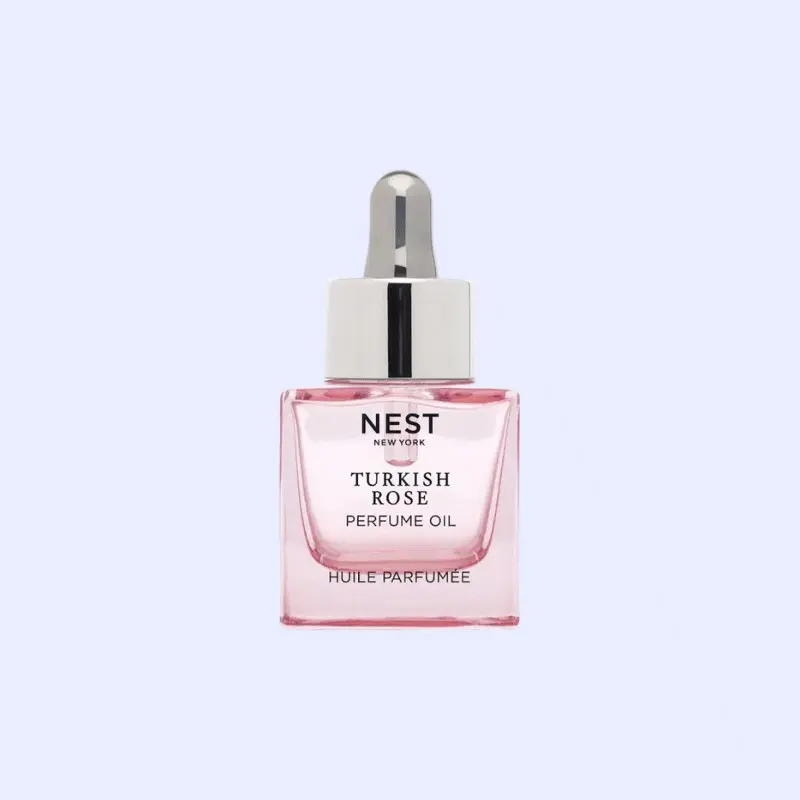 The Turkish Rose Perfume Oil contains Rods Damascena, a rose extract, sourced from various family-owned farms in Turkey. Also contains baobab oil that melts into the skin, leaving a long-lasting fragrance.
Customers love the smell of this perfume; they say that it smells exactly like roses without being overpowering, and it's long-lasting.
---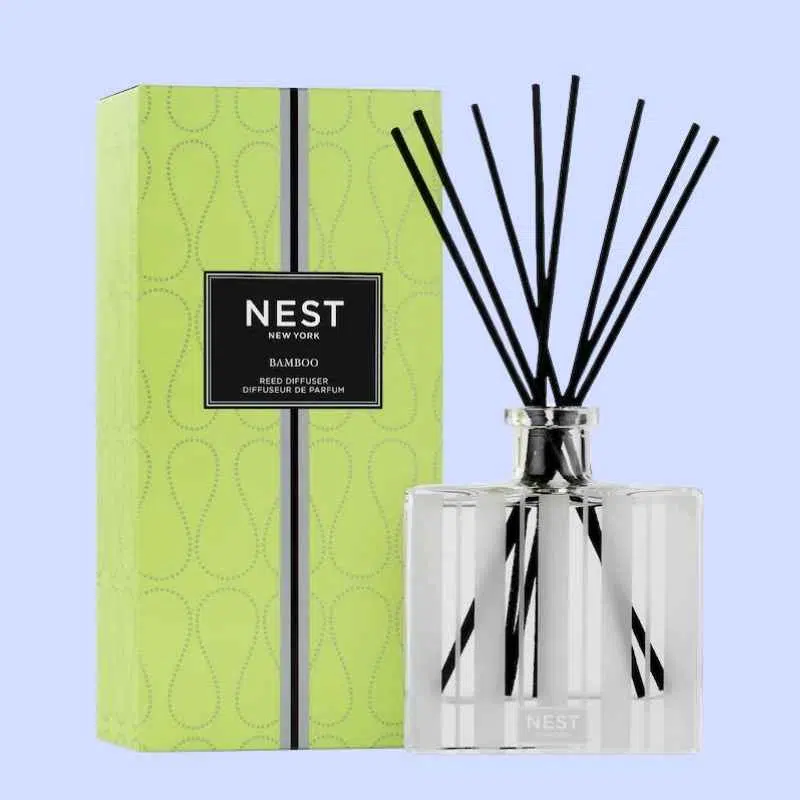 Introducing the Bamboo Reed Diffuser, an elegant way to enjoy long-lasting fragrance in your home. This premium diffuser is made with high-quality fragrance oils and features a fresh floral scent that will uplift any space.
The diffuser comes with ten reeds and can last up to 90 days, making it a perfect way to enjoy long-lasting fragrance throughout the seasons.
---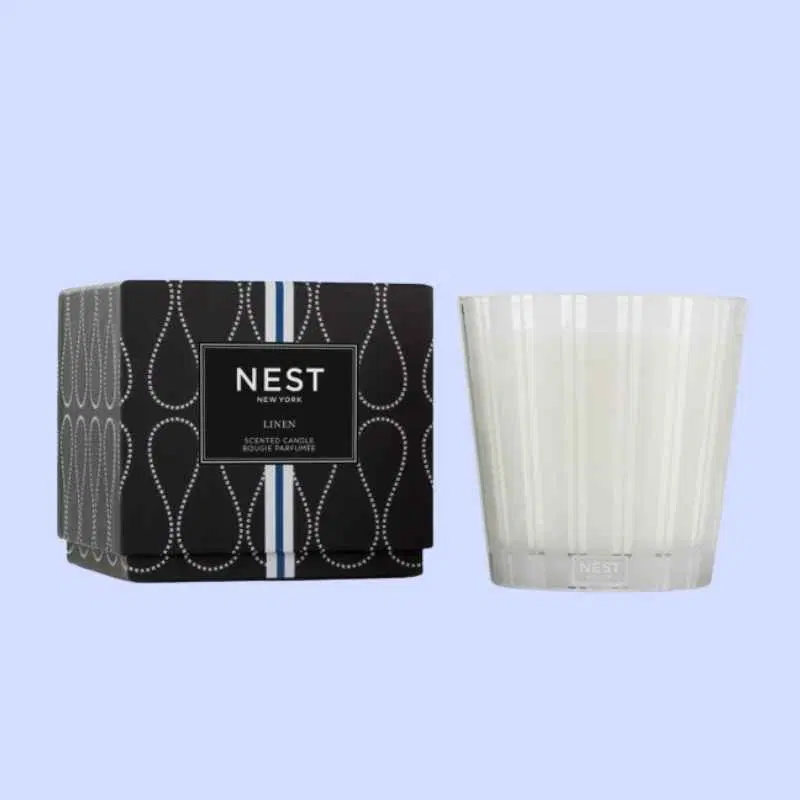 Candles are the perfect way to create a cozy and inviting ambiance in your home. This linen 3-wick candle is the perfect choice for anyone who loves the fresh, laundry scent. It combines clean linen with white orchids and apple blossoms to create a truly unique and delightful fragrance.
Whether you're relaxing in your living room or entertaining guests in your dining room, this candle is sure to please. Plus, it makes a great gift for friends and family.
---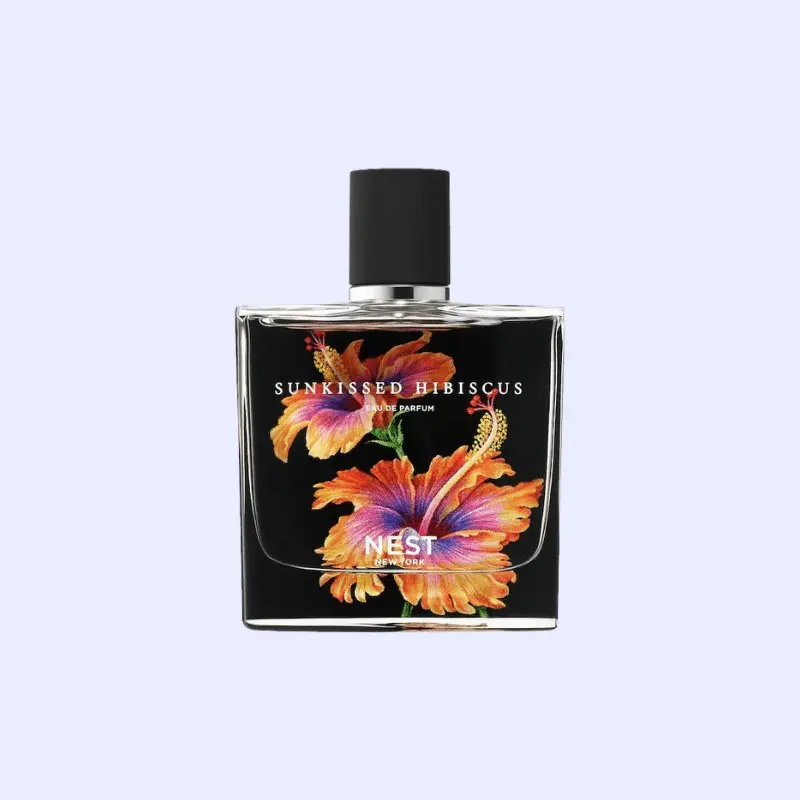 This perfume spray contains frangipani and orange blossom that is combined with warm golden amber.
Described as a "vacation in a bottle," this NEST fragrance is long-lasting and customers are absolutely in love with this scent. Many customers have requested for the company to continue to carry it.
Overall Rating ★★★★ 4 stars
Customers rave about the scents that they have bought from NEST. Their fragrances aren't overpowering, they are long-lasting, and customers get endless compliments about how great they smell.
There are some customers that have had negative experiences with customer service, however. A common complaint is no response from customer service until the customer openly complains of social media.
Price ★★★★ 4 stars
NEST is known for their high prices but the products they produce are high-quality, and their bottles are works of art that will compliment any home décor.
In addition, many customers think they are getting the product that they pay for when shopping with NEST.
Shipping ★★★★ 4 stars
NEST products can only be shipped within the United States. For products being shipped to Alaska and Hawaii the shipping rates are double.
They also offer two-day shipping for an additional fee of $25-$35.
Quality ★★★★ 4 stars
NEST Fragrances products are made with high-quality ingredients. Some customers didn't love the scents, but the fragrance is very personal, and many customers praised the quality.
Customer Service ★★★ 3 stars
Unfortunately, many customers have had a negative experience with NEST customer service. Hopefully, this is an area they will continue to improve on.
What Customers Are Saying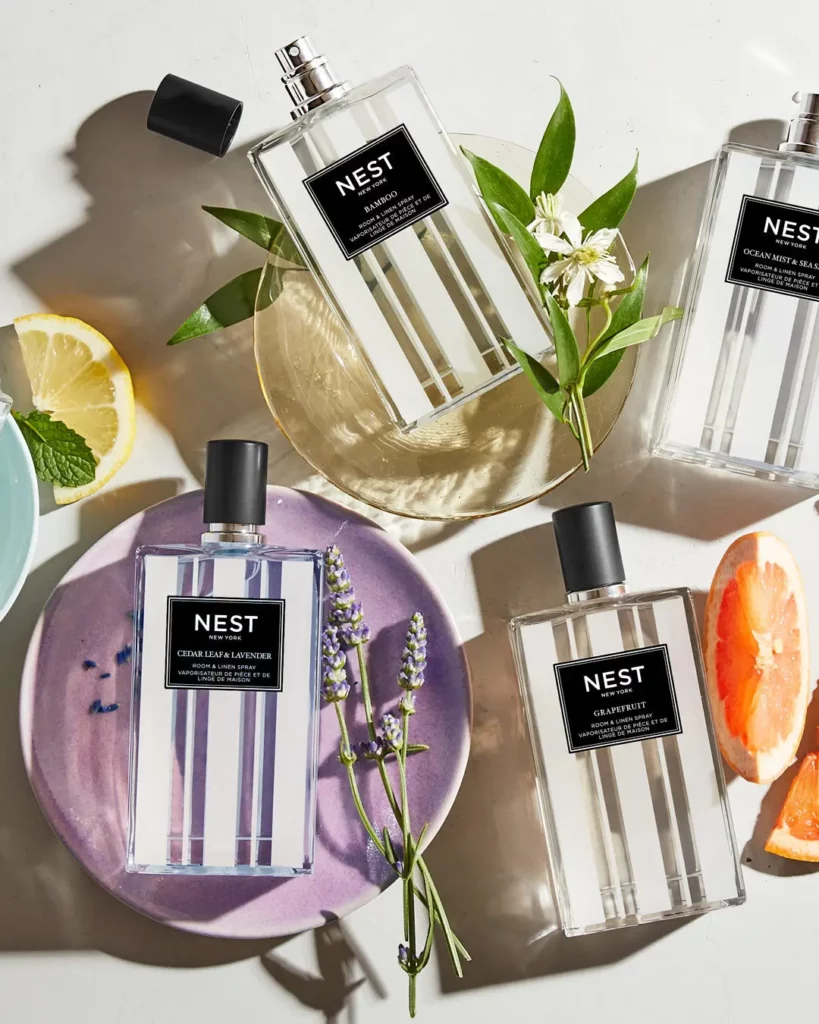 After looking through countless reviews of NEST Fragrance, we have put together the main feedback points about the brand. Customers say:
NEST's Fragrances are long-lasting and not too overpowering
Unique fragrances not found anywhere else
High-quality ingredients and scents
Customer service needs improvement
Return Policy
NEST Fragrance offers returns and exchanges within 30 days of the purchase. Customers have to purchase the return postage.
The item must be in like-new condition —unopened, undamaged, unused, and salable— unless it is defective when sold.
What is the Nest Candle burning time?
According to their website, you should trim the wick to 1/4 inch each time before burning. Make sure to straighten the wick after blowing out your candle, and only burn candles in a well-ventilated room.
In Conclusion: Worth Trying?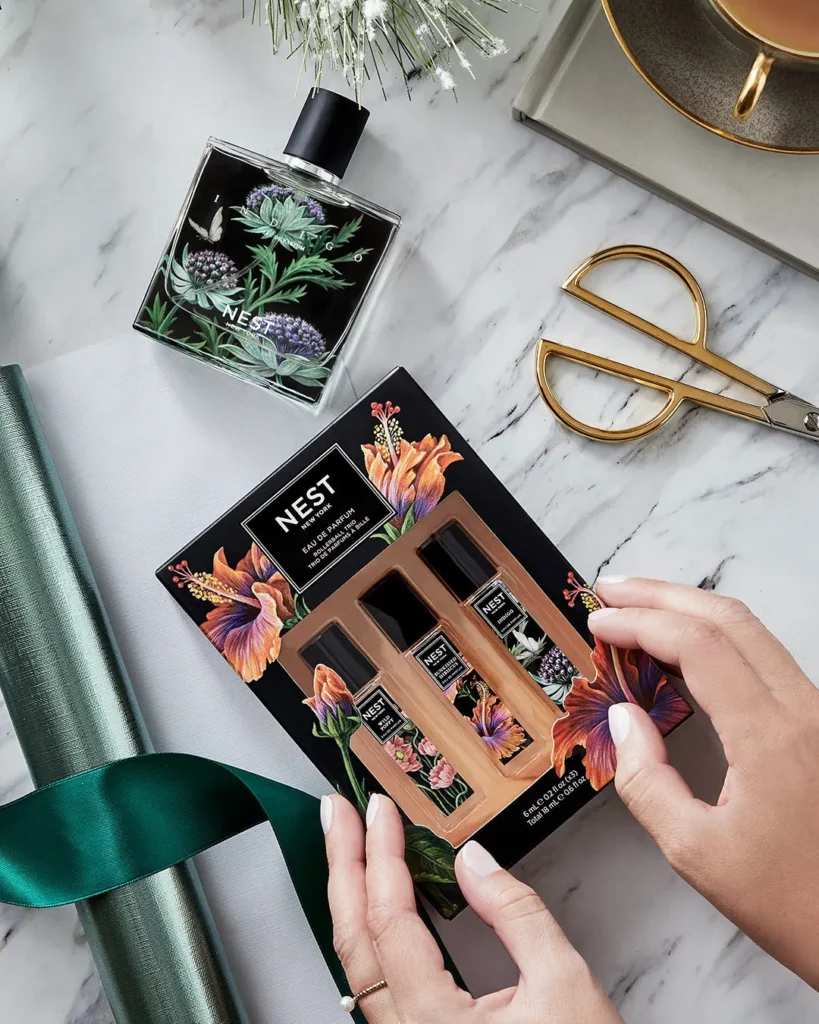 NEST Fragrance creates a variety of high-quality scents made to enhance everyday living and give an entertaining experience.
After purchasing products from NEST, customers are immediately impressed with the quality of the products and the attention to detail that is put in every aspect of the product: high-quality ingredients, design of the bottle, and the art-designed packaging.
Overall, we would recommend NEST Fragrances. Their products of high-quality, long-lasting, and most customers have had positive experiences with their purchases. One downside of the brand is their high prices, but it is worth it for the brand's quality of products.
NEST Fragrances Alternatives
UP NEXT: 16 Best Places To Buy Perfume Online: Our Top Picks