Are you looking for the perfect new beauty routine? Keep reading our complete Dime Beauty Reviews to see if this brand lives up to the hype.
Having a complete and personally-suited beauty routine is essential for healthy and glowing skin. Whether you're looking to calm oily skin, soothe dry skin, or focus on anti-aging products, a proper skin care regimen will ensure that you're getting the best results and improving the overall health of your skin.
RELATED: The Correct Way to Apply Skincare
Dime Beauty is a skincare brand that offers a variety of full-routine products that include everything from the very first step (cleanser) to the very last (moisturizer). They also offer "boosting" products to assist in eyebrow and eyelash health and growth.
In our Dime Beauty reviews, we'll dive into pricing, ratings, other customer reviews, and more.
What is Dime Beauty?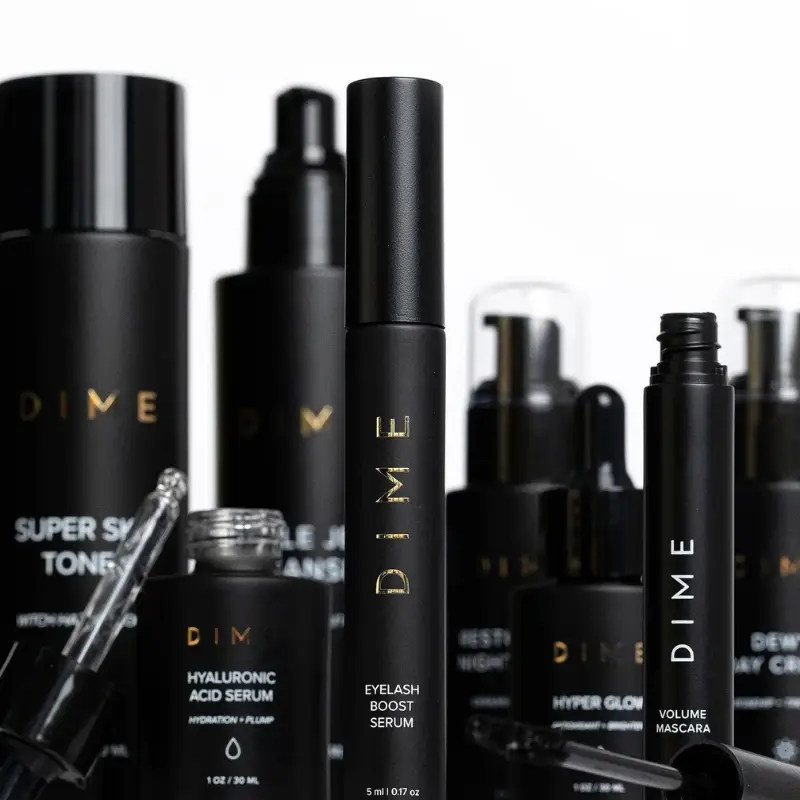 Dime Beauty is a skincare brand that offers a variety of products suited to different skin types with different goals in mind (though hydration is the primary focus of the brand). They also offer serums to stimulate lash and eyebrow growth.
Dime Beauty Overview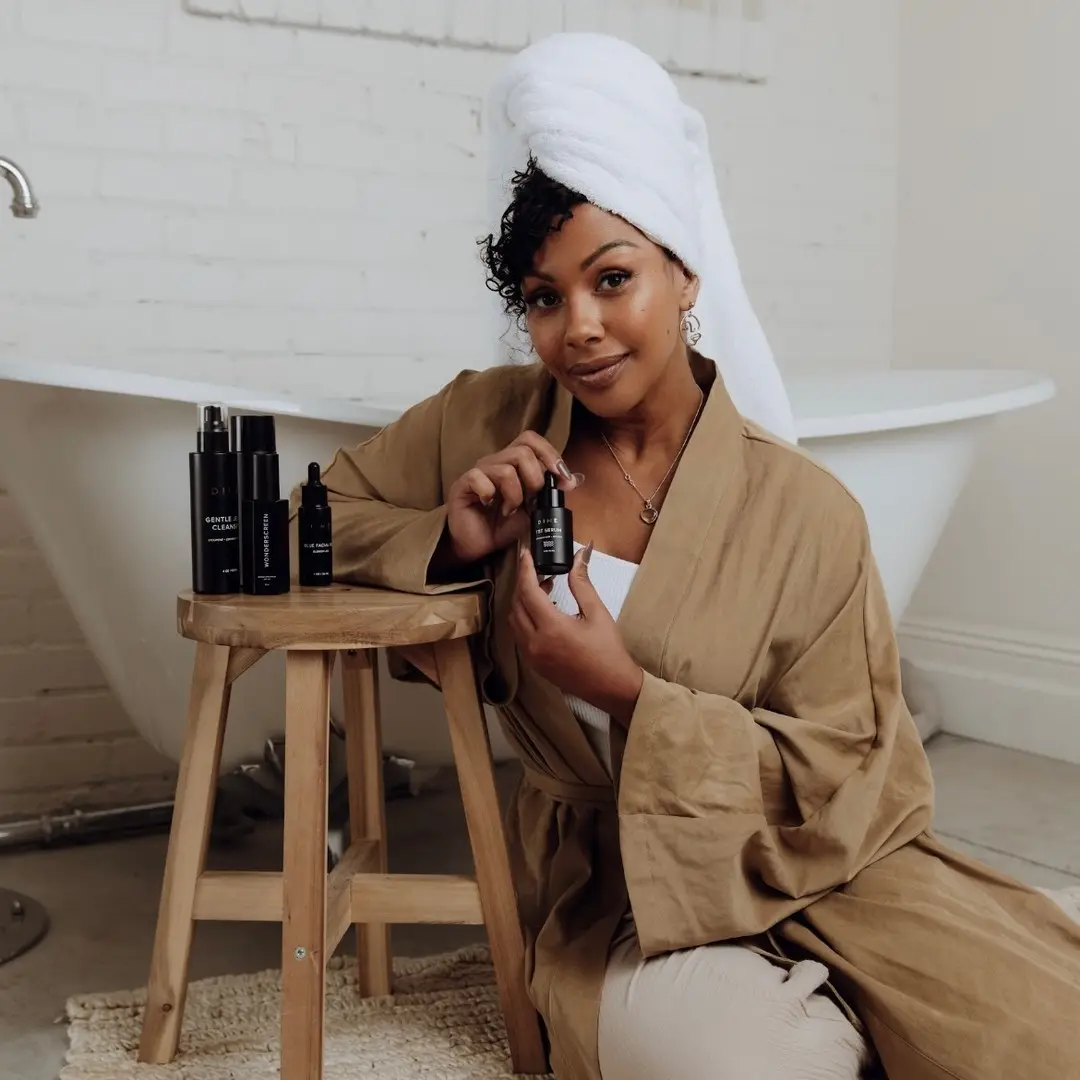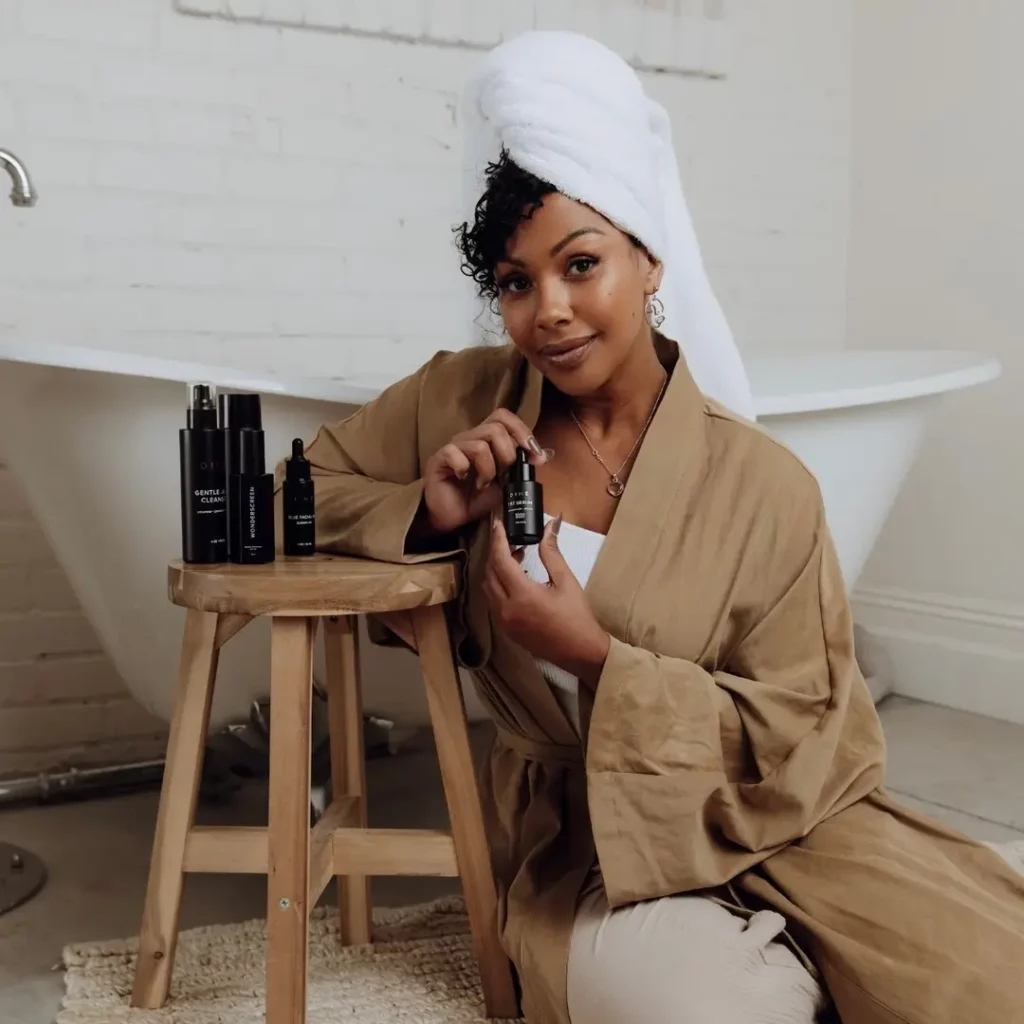 Dime Beauty offers a variety of products for every step of your routine. No matter your goals, they've got plenty of products to choose from to help you achieve the results you're after!
In addition to their products being sold individually, they offer bundle sets at a reduced price. This is particularly great if you're looking to create an entire regimen—you can save more when you purchase more!
Dime Beauty claims to:
Provide clean and specified skincare
Offer effective products at an affordable price
Provide effective products based on age range
Target specific skin challenges for overall improvement
Dime Beauty Reviews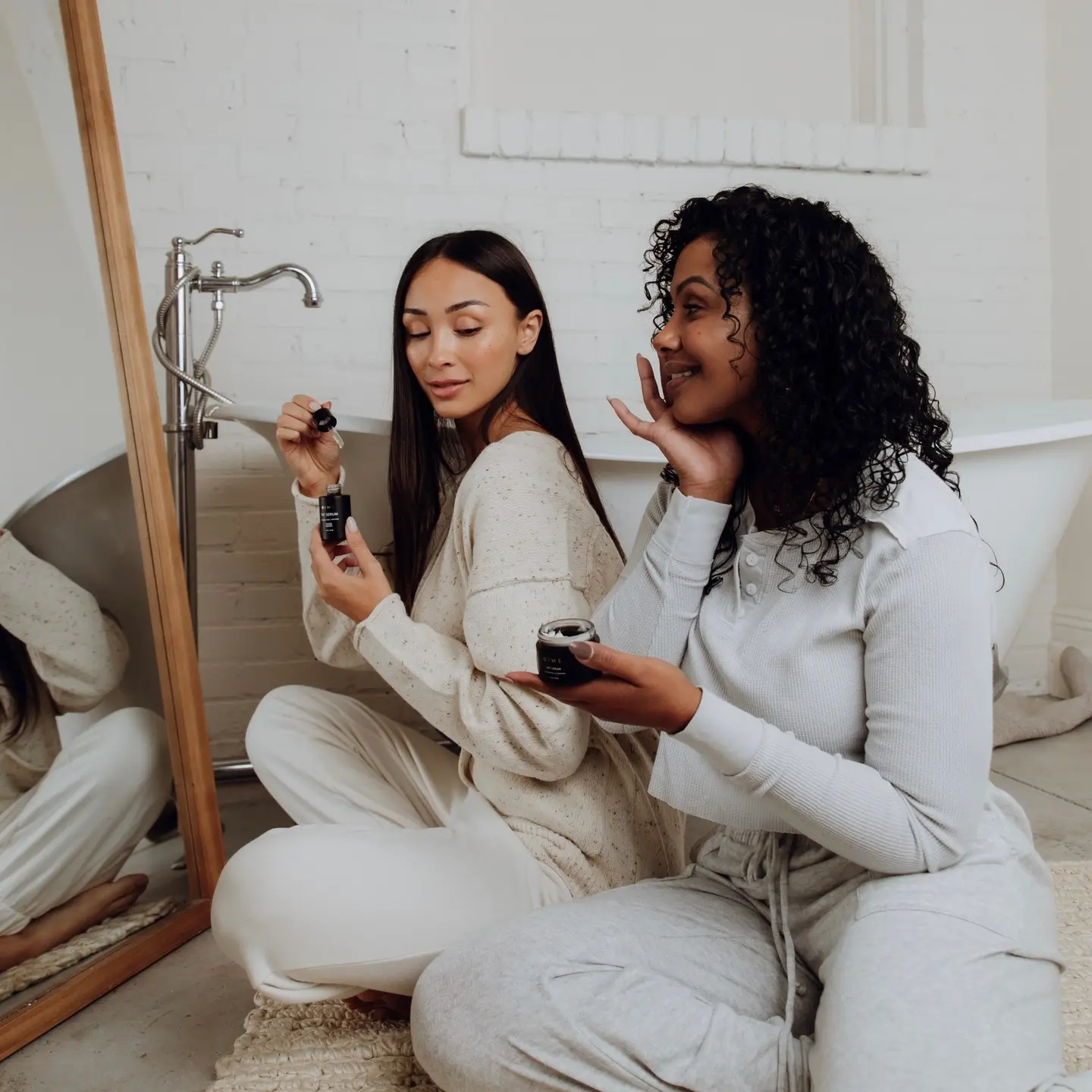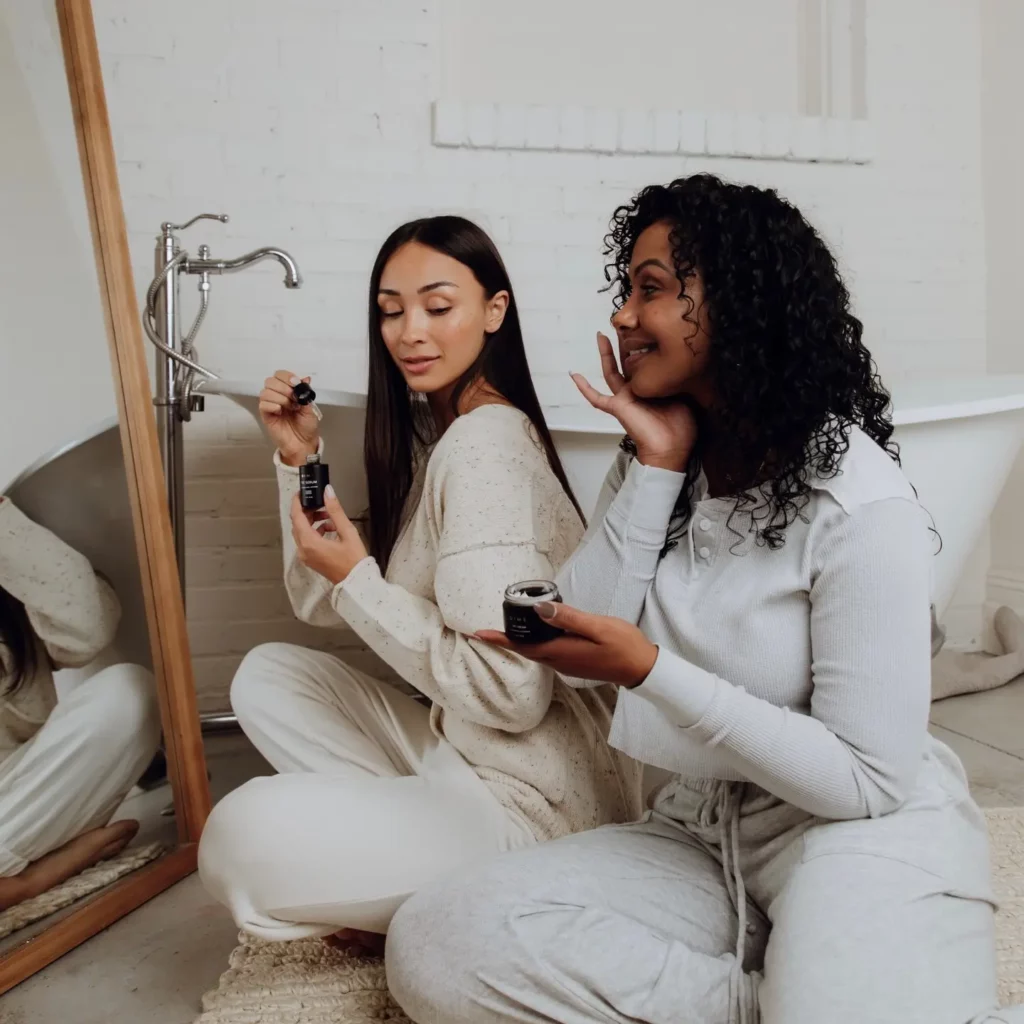 Overall: ★★★★ 4 Stars
Overall, Dime Beauty is a highly-rated company with a lot of standout features. Pricing is reasonable for the product, especially considering the specialized products based on age and skin concerns.
Quality of the products can be hit or miss depending on the customer, but that is to be expected with skincare brands in general. It is important to understand your skin type and skin concerns before purchasing—something their customer service team can assist you with!
Their team is amazing and will help you resolve any issues you may have throughout your shopping experience.
Shipping: ★★★★★ 5 Stars
Dime Beauty's shipping standards and process are straightforward and easy to navigate.
Their top-tier customer service team is more than happy to assist you if you experience any issues along the way, making shipping a breeze!
Pricing: ★★★★ 4 Stars
Pricing is quite reasonable for the products. It's not nearly as much as luxury skincare brands that boast decades of proven results. For a newer company creating specialized products, the price is incredibly reasonable.
Quality: ★★★★ 4 Stars
Quality is hit or miss for the products, which is to be expected with skincare. Everyone's skin will react differently to various products and some will see amazing results while others will see none.
Following proper application and sticking to a routine is important in order to see complete results. If you are unsure of where to begin, their customer service team will be able to assist you on your journey so you can find the best products for you.
Customer Service: ★★★★★ 5 Stars
Their customer service team is phenomenal. They are happy to help guests, offer feedback, and assist guests in figuring out what is best for their skincare needs. If you purchase a product you're unhappy with, they will help you find a replacement suitable for your skin or help you begin the return process (given it's within the 60-day return window).
Their excellent customer service is a major selling point of this brand because you can have peace of mind knowing that any issues along the way can be easily resolved.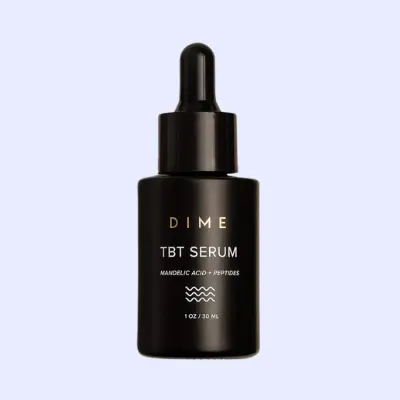 A top-ranked product, this powerful anti-aging serum works to target any signs of aging gently and effectively! In addition to fighting wrinkles, this product also works to brighten and tighten the skin!
It's a perfect pick for the conscious shopper as well, as this product is entirely vegan-friendly and cruelty-free!
---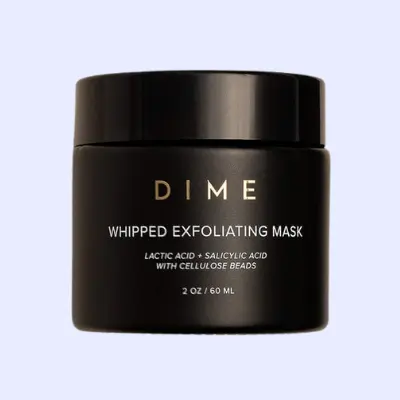 This mask is a fan-favorite from Dime Beauty! With a gentle whipped formula, this product works to exfoliate dead skin cells while nourishing the healthy skin underneath.
As it exfoliates, this mask can also be used to hydrate the skin if it's feeling a bit dry, making this a multifunctional two-in-one product!
---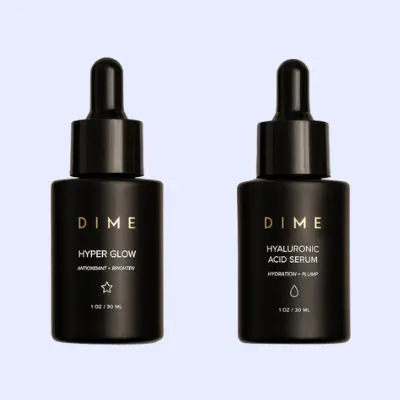 The serum set is another top pick! This set contains a glow serum to help even the skin's overall tone and give you a radiant glow, and a hyaluronic acid serum to help plump and hydrate the skin!
Both products can be used day and night for optimum results! With regular usage, you'll start to see improved skin with a healthy glow!
Dime Reviews: What Customers Are Saying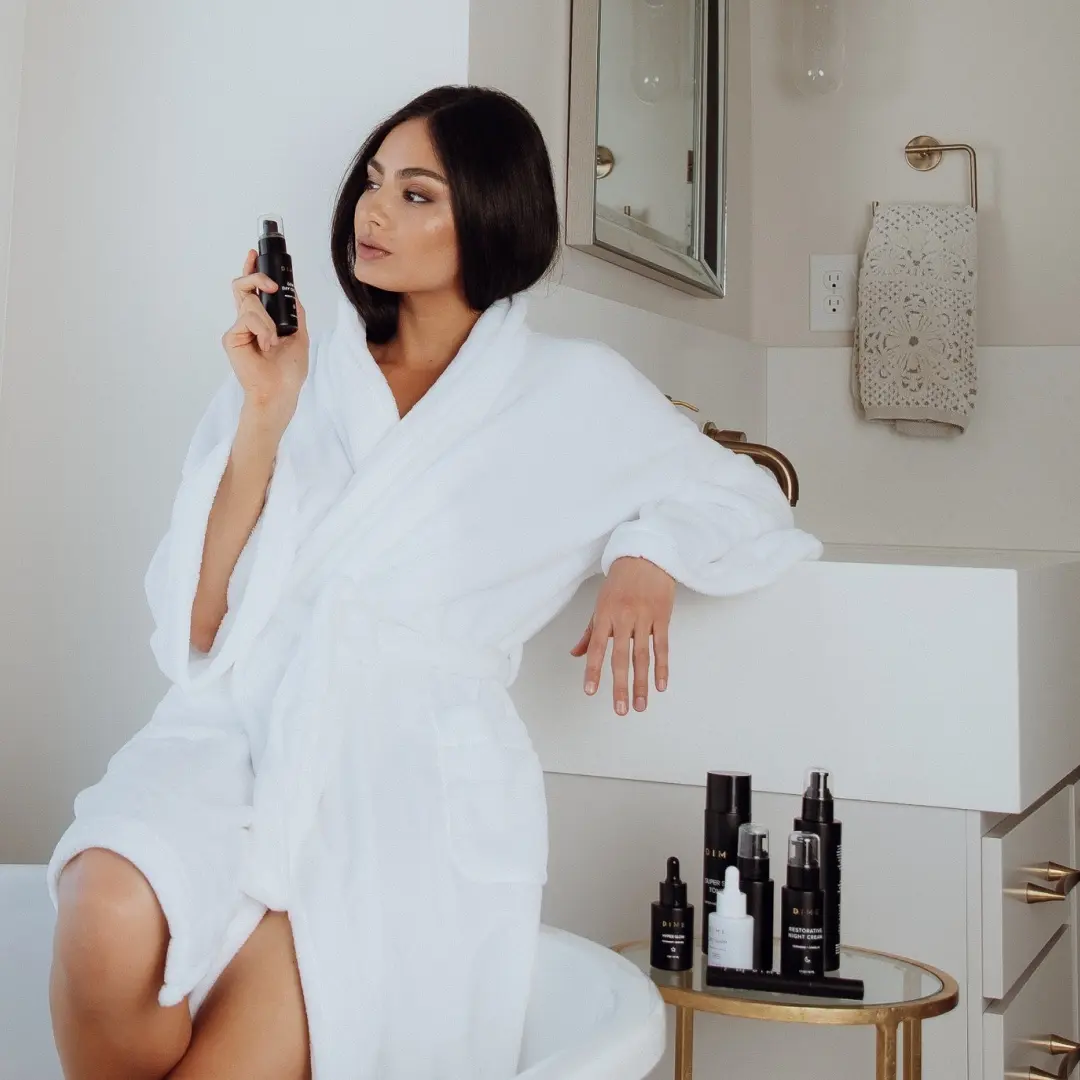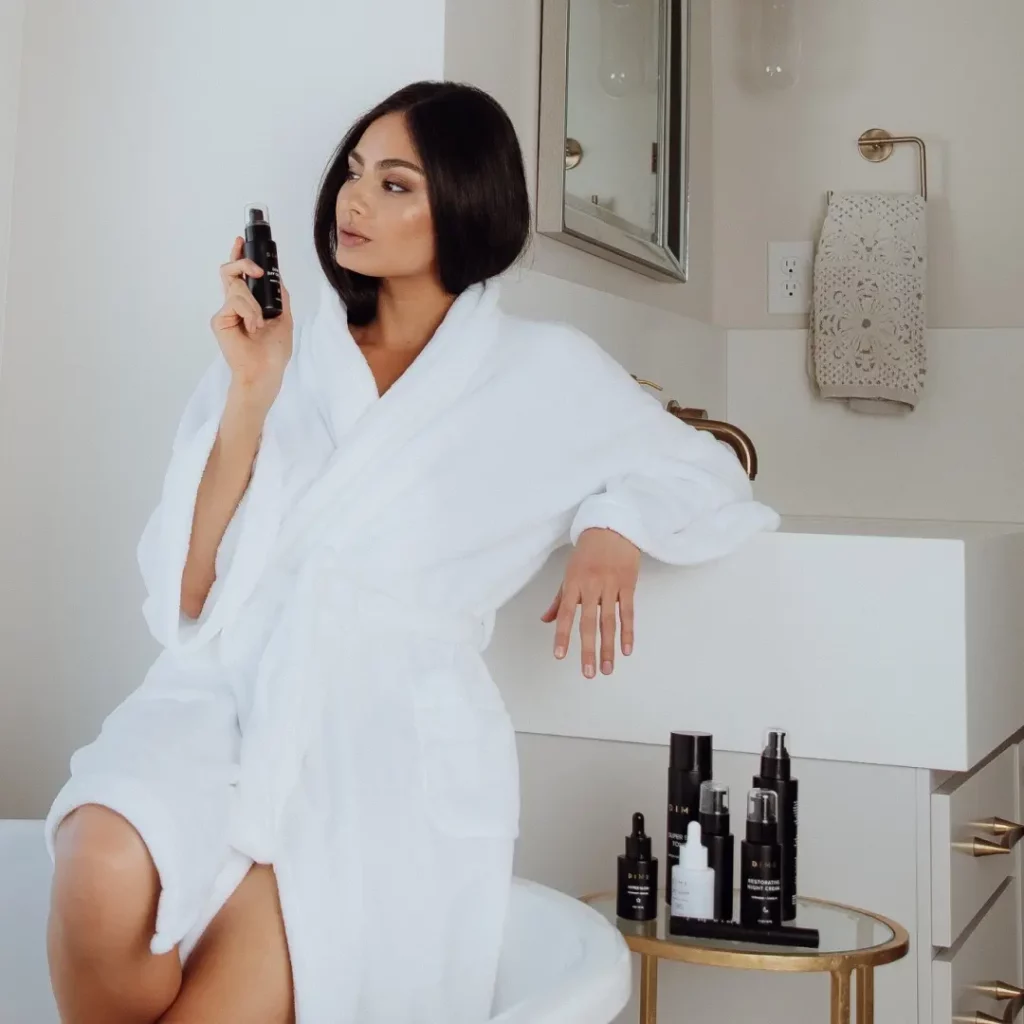 After researching other Dime Beauty reviews across the web, it seems they are really impressed with the products.
Customers are pleased with the customer service and overall pricing of the product. While there are complaints about quality from time to time, overall these are good products and, when used properly, great products!
Overall, here's what most customers had to say about Dime Beauty:
Wide selection of products
Good customer service
Some say the products work great and will repurchase
Others say the products don't work for them or cause reactions
Return Policy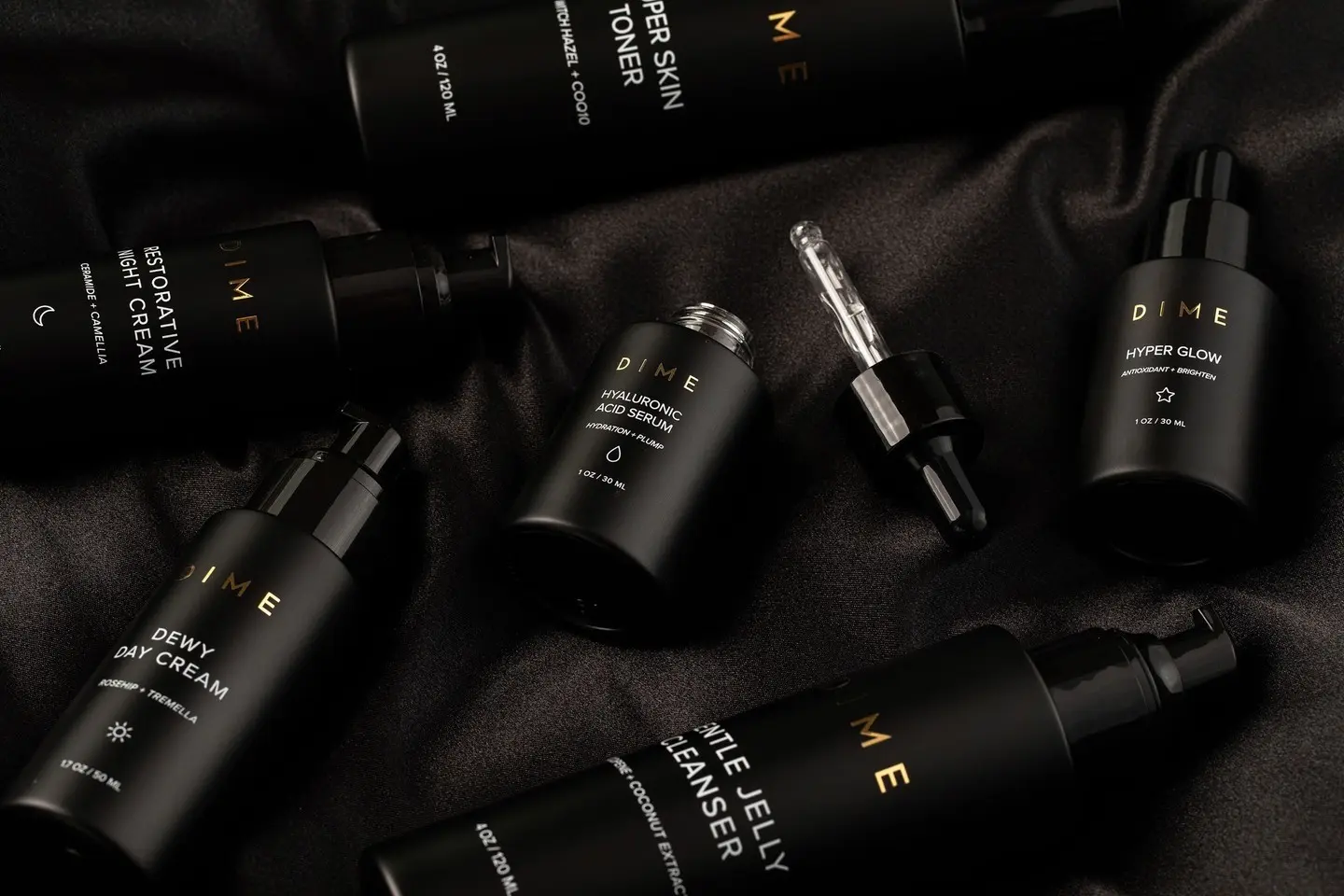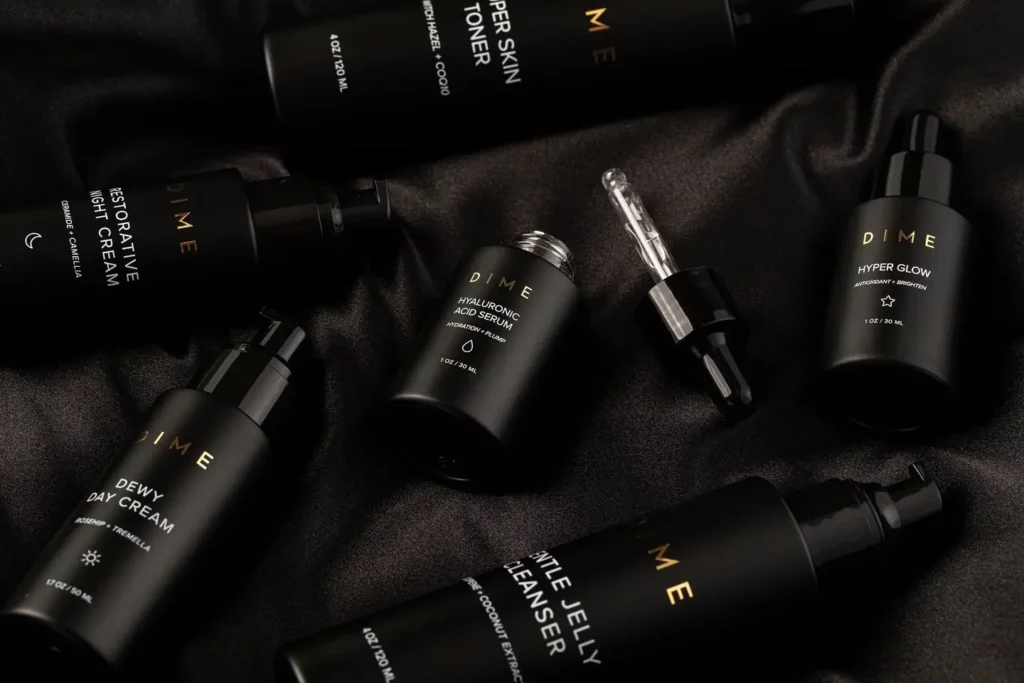 To begin the return process, you must first reach out to the customer care team. There is a 60-day return policy that allows for returns up to 60 days after the package arrival date.
They have a 100% satisfaction guaranteed policy, and you can reach out to the customer service team regarding any complaints, concerns, or return/exchange inquiries. Once a refund is approved and finalized, shipping charges are deducted from the return reimbursement. If products are damaged during shipping, however, the reimbursement cannot be honored.
Bottom Line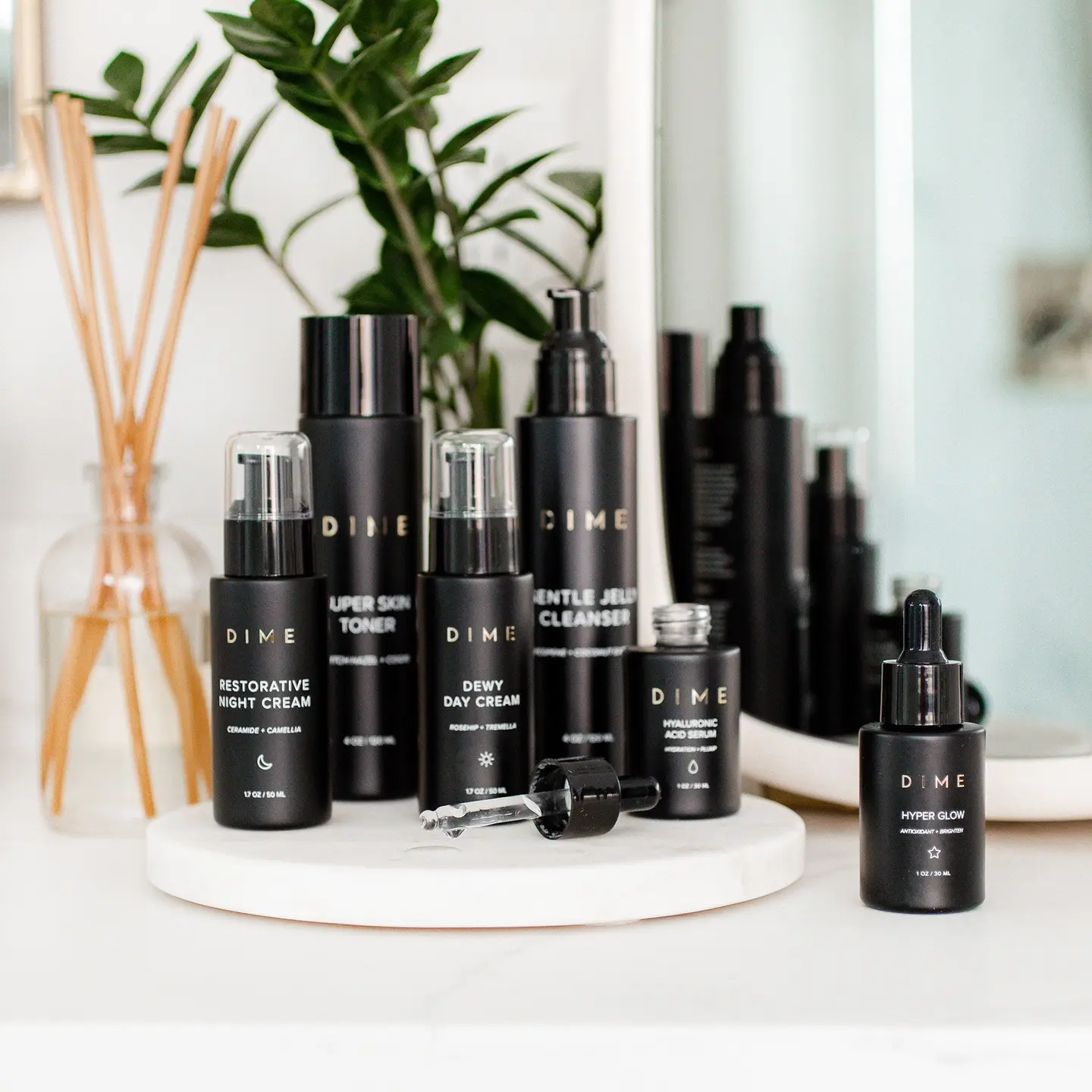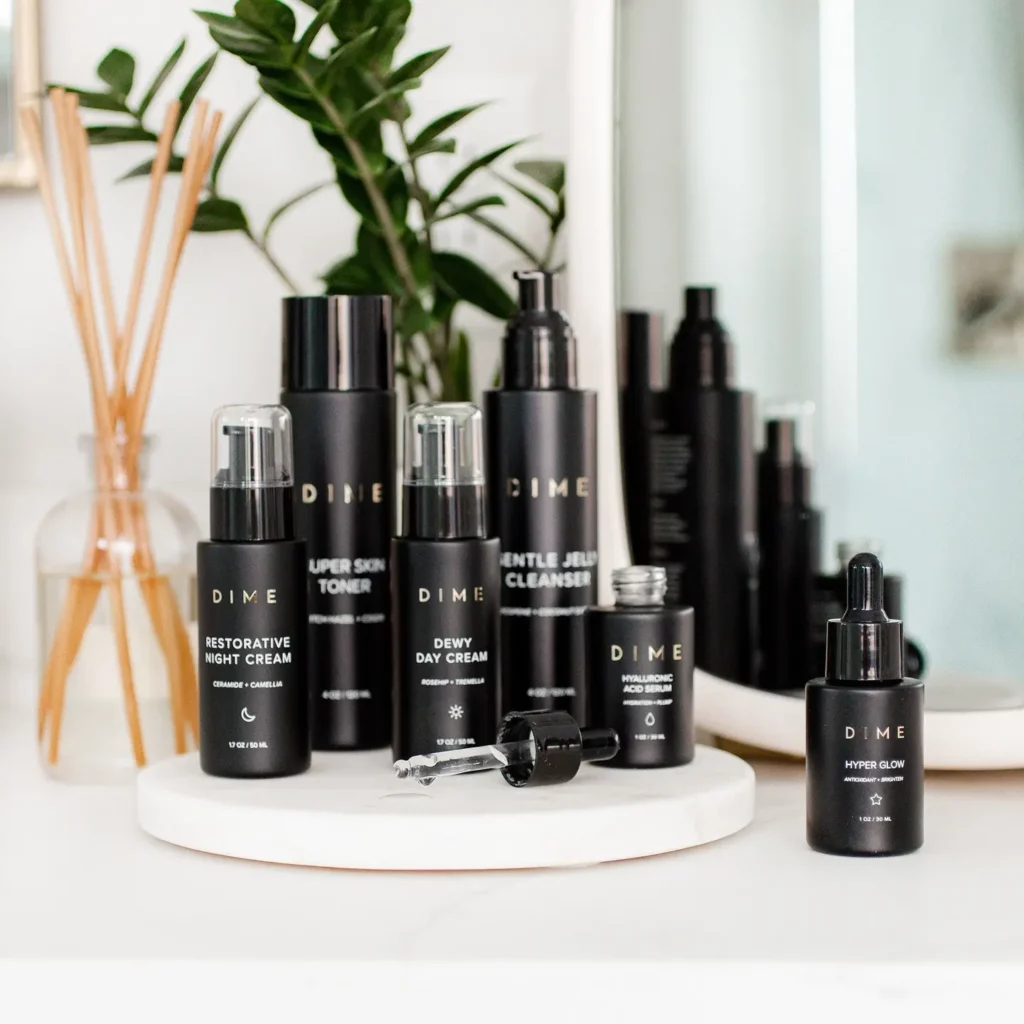 If you're looking to start a new, specialized skincare routine, Dime Beauty has just what you're after. They offer a variety of skin care products based on age range and specific needs.
The overall rating of this brand is great—they're a brand worth shopping from. Our Dime Beauty review has gone through the thick and the thin of it, so you can shop away knowing more about how to best shop for your new beauty routine (knowing there's a helpful team waiting if you need any assistance along the way)!
Dime Beauty Alternatives
Juice Beauty (see our review)