Looking for a product that will help with most of your skin concerns? Retinol might be your answer! Retinol works best for those with visibly aged skin, but it also helps fight fine lines and wrinkles, acne, dark spots, dullness, dark circles, and enlarged pores.
It is important to be aware of what products that you are putting on your skin. That is why we have created a list of the 15 best retinol creams!
These over-the-counter retinol creams are definitely worth trying!
Best Retinol Creams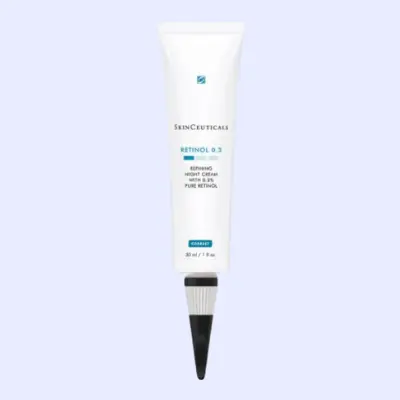 This retinol is a bit more concentrated than others and is recommended for those who don't have sensitive skin. This retinol helps reduce the appearance of fine lines, wrinkles, discoloration, blemishes, and pores.
The formula contains calming ingredients like bisabolol and Boswellia serrata extract that both provide soothing properties and prevent irritation. Plus, it is free of paraben, fragrance, and gluten.
Recommended to be used only once or twice a week in the evening on dry skin, then gradually increase the frequency of use to every other night until the skin has adjusted enough to use it every night.
---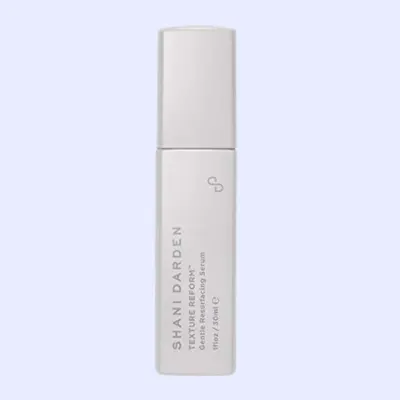 This retinol serum is a gentle retinol that is good for people beginning to incorporate retinol into their skincare routine.
It's recommended to be used in the afternoon after cleansing and toning the skin, then followed up with a gentle moisturizer. It is formulated with retinol and lactic acid that improves the appearance of lines, wrinkles, dark spots, and blemishes.
Plus, aloe vera is infused to soothe skin and reinforce the skin's protective barrier.
---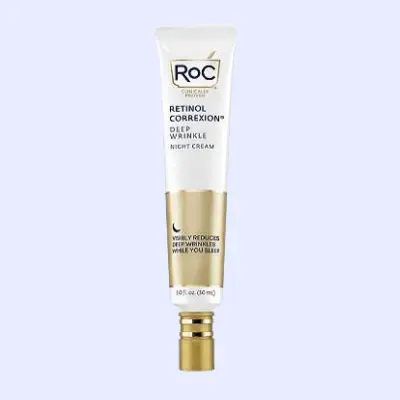 This night cream is a non-greasy, non-comedogenic formula that reduces wrinkles and fine lines by lifting and firming the skin. It also helps with dark circles, uneven skin tones, and dry skin.
It contains a specially-formulated mineral complex that hydrates and boosts the retinol efficacy, making the skin healthy and radiant.
---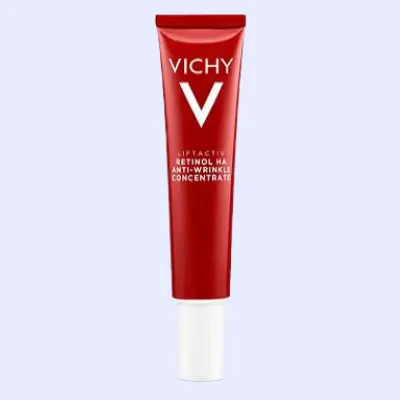 This retinol serum is effective with softening the look of fine lines and wrinkles. It is formulated with the highest concentration of retinol that encourages cell turnover to tone the skin, diminish age spots, and fight acne and blackheads.
It also contains powerful moisturizing ingredients that help prevent and reduce irritation, dryness, and flaking.
---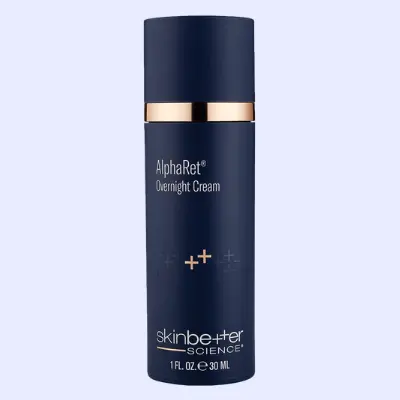 A medium-strength retinol with glycolic acid, this cream smooths skin texture, wrinkles, and pores. It is also great for clearing the clean and is more tolerable than most 1% of other retinol creams.
It leaves the skin with little to no dryness or irritation. Plus, the formula contains a combination of retinoid and lactic acid that counter the irritation and dryness by adding moisture to the skin.
---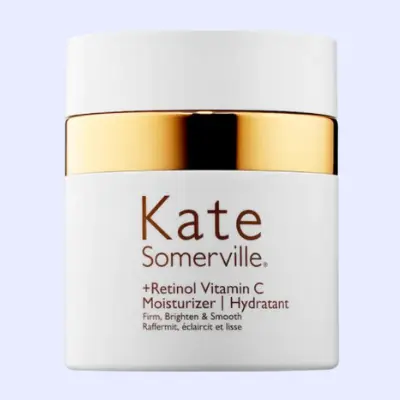 A lightweight night cream that contains both retinol and Vitamin C, this products resets the skin's texture, brightens, and evens out skin tone.
It also has the additional ingredient wild gooseberry extract that boosts hydration and refreshes the skin through the night. It is recommended for those with normal to dry skin, struggling with pore size, dehydration, and uneven skin tones.
---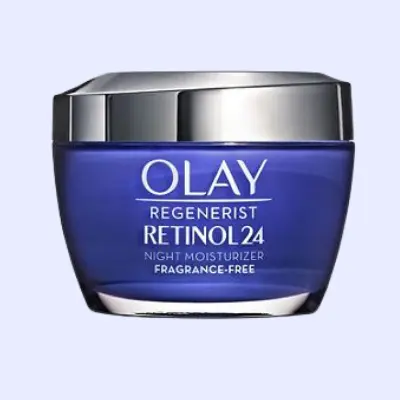 Here's a drugstore whipped moisturizer that is formulated with niacinamide and retinol to brighten smooth, minimize pores, and keep skin moisturized for up to 24 hours.
This moisturizer dries quickly and penetrates deep into the skin to bring visible results compared to similar products. It is recommended for those with sensitive skin.
---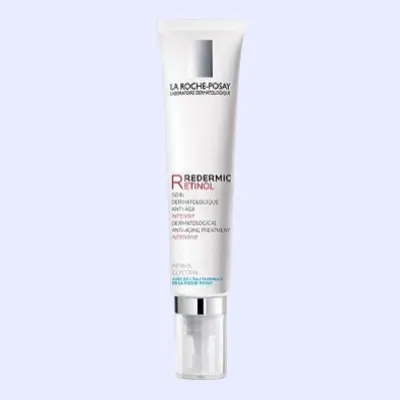 Made with pure retinol, this cream corrects fine lines, deep wrinkles, premature sun damage, skin texture, and tone.
This lightweight cream is formulated with salicylic acid and lipohydroxy acid to quickly reduce the look of fine lines, especially those around the lips, forehead, and eyes.
Plus, the cream is non comedogenic, paraben-free and hypoallergenic fragrance makes it gentle and safe for those with even the most sensitive skin.
---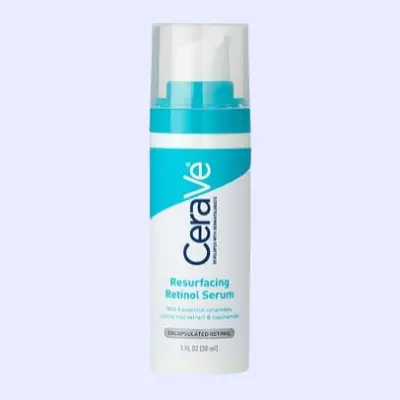 This retinol serum is formulated with licorice root extract to brighten skin and niacinamide reduces hyperpigmentation.
It is a lightweight serum that minimizes pores and helps smooth skin texture over and helps to visibly reduce the appearance of post-acne scars. The instructions recommend applying a thin layer of serum at night and let it absorb into the skin before applying eye cream and moisturizer.
---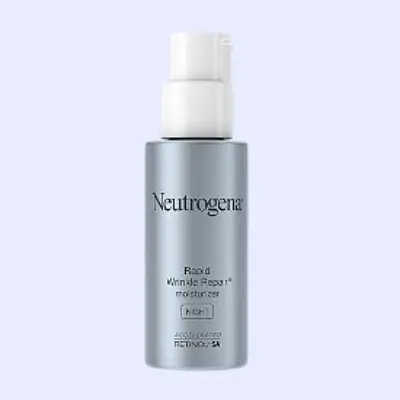 This retinol cream is different from others as it can be used in the morning. It's formulated with pure retinol that helps fight fine lines, dullness, wrinkles, and dark spots.
Plus, it contains hyaluronic acid that hydrates and plumps dull skin. People notice smoother, brighter, and softened lines after one week of daily use. Recommended to be applied prior to sunscreen.
---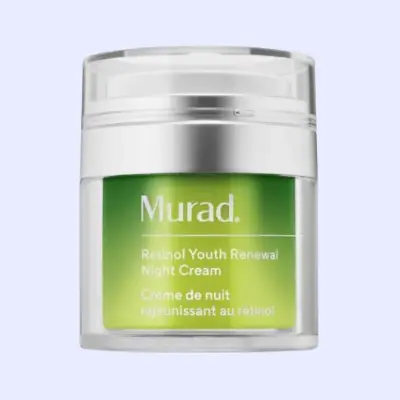 Known as the #1 retinol night cream in the US, this rich cream is formulated with a tri-active retinol formula that combines fast-acting retinol, time-released retinol, and a retinol boost that give the maximum results.
This helps minimize the appearance of fine lines and deep wrinkles on the face, neck, and chest area. It contains niacinamide, which helps to calm the skin while supporting the skin's natural protective barrier. This cream is recommended to be used at night during the winter, then to be used less during the warmer months.
---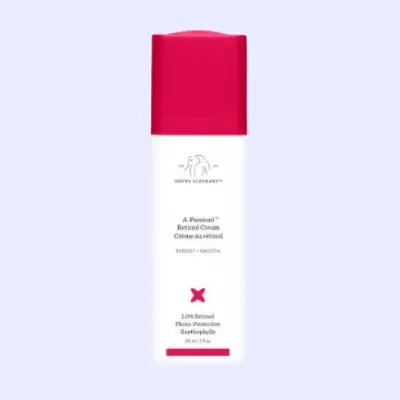 This vegan, plant-derived retinol is formulated with a combination of 1% retinol, peptides, and Vitamin F that work together to effectively smooth, and brighten skin.
Infused with passion fruit, apricot, marula, and jojoba oils, the ingredients all work together to restore moisture. Recommended to be incorporated into one to two days a week, then increase as the skin gets used to the product.
P.S. Check out our Drunk Elephant Review here!
---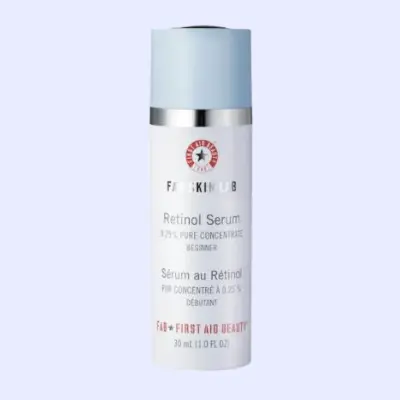 Here's a vegan retinol serum that is formulated with 0.25% retinol and advanced peptides, which help boost collagen production, as well as the brand's Skin Saver Complex ( a blend of hyaluronic acid, colloidal oatmeal, allantoin, aloe, ceramides, and Vitamin C and E).
Clinical results showed that consumers agreed their skin looked smoother after 4 weeks and that the product was gentle and non-irritating.
---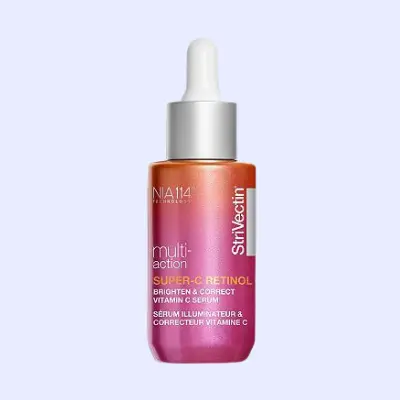 This serum combines retinol and Vitamin C that improves skin texture and helps to balance melanin productions and fade dark spots.
Clinical results showed that people saw improvement in their skin brightness, improvement in skin firmness, and no irritation to the skin.
---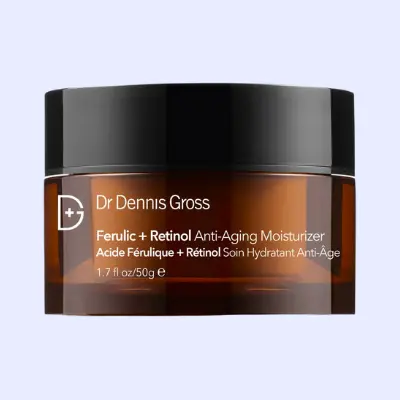 This retinol moisturizer improves the appearance of aging, dehydrated skin, The brand's developed ECG Cellular Complex delivers time-released hydration as it boosts elasticity.
It is formulated with ferulic acid and retinol to help reduce hyperpigmentation leaving a radiant, youthful-looking complexion.
In Conclusion
These best retinol creams mentioned above range from affordable to higher-end retinol serum and creams, so you can be sure to find the right fit for you! You can use retinol cream in the morning and at night and for various skin types.
UP NEXT: 8 Best Oils for Skin of Every Type