Aesthetics are the newest way of giving everyone the ability to express themselves through fashion or style.
There are a wide variety of aesthetics in the fashion world today that weren't around 20 years ago.
With all of these options swirling around, we are going to take a closer look at Dark Academia Fashion and how to nail the look.
Keep reading for a more in-depth look at Dark Academia aesthetic, what it is, and some perfect pieces to assemble the aesthetic!
RELATED: 22 Best Goth Clothing Brands for Alternative, Punk Rock Fashion
What is Dark Academia Aesthetic?
To start off, Dark Academia is the opposite of Light Academia. Dark academia envelops everything brooding and sexual about intelligence and sophistication.
If you're a Harry Potter fan, Ravenclaw is the perfect example of Dark Academia. This lifestyle trend idolizes great authors such as Oscar Wilde, Mary Shelley, Emily Bronte, Bram Stoker, and many others focusing on the dark side and twisted intrigue within knowledge.
When searching for a Dark Academia aesthetic in the world, you can find them surrounded by old vintage books, vintage creative utensils such as calligraphy pens and typewriters, and dark Victorian architecture.
While Dark Academia fashionistas study, you can catch them sipping on an espresso or black coffee with mind-enhancing classical music playing from a record player.
Now that we've covered what the aesthetic is as a whole, let's dive into a short guide on what Dark Academia fashion looks like.
Dark Academia Fashion
I bet you guessed at this point that Dark Academia fashion is just that…dark!
Dark Academia fashion has a brooding focus with darker colors and minimalist patterns. The clothing should look like the character's in movies that are dangerously smart but haunted with that knowledge. Movie inspiration includes Dead Poets Society or Phantom Thread.
Since Dark Academia fashion can vary between unique individuals, below are some pieces you can use to develop your Dark Academia Aesthetic!
Dark Color Palette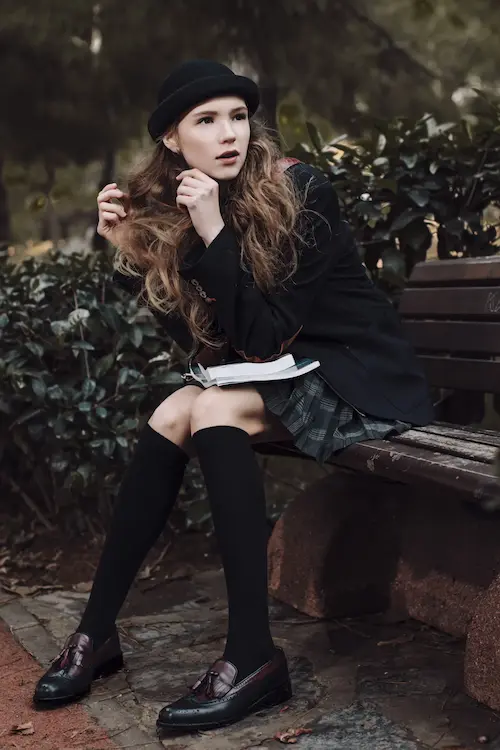 When looking for the perfect pieces, the color palette must be pristine. Some of the fabrics you can use are suede, corduroy, velvet, wool, and leather.
The main colors are black, storm grey, emerald, olive green, navy, ivory, cream, French blue, crimson, dark walnut, chestnut, mustard yellow, maroon, and many more darkened colors.
Blazers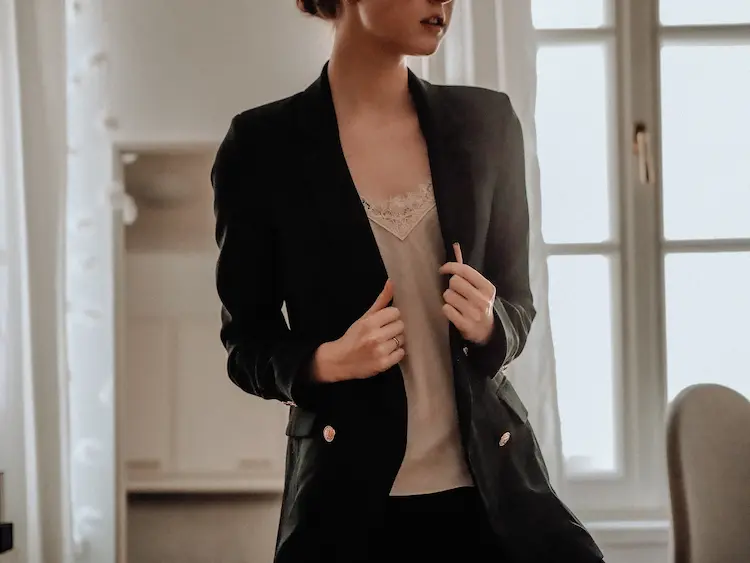 For this aesthetic, blazers can be fitted or oversized, depending on your personal preference. Patterns used are plaid or solid colors with sometimes colored hems.
Double-breasted blazers are perfect for the preppy, private school look with a dark plaid pattern. Solid blazers go with outfits sporting different staple pieces such as a plaid skirt or deep maroon Mary Janes.
There are some fun, unique blazer options as well that contour the body a tiny bit and bring in some fashionable silhouettes for this academic look.
Oversized Sweaters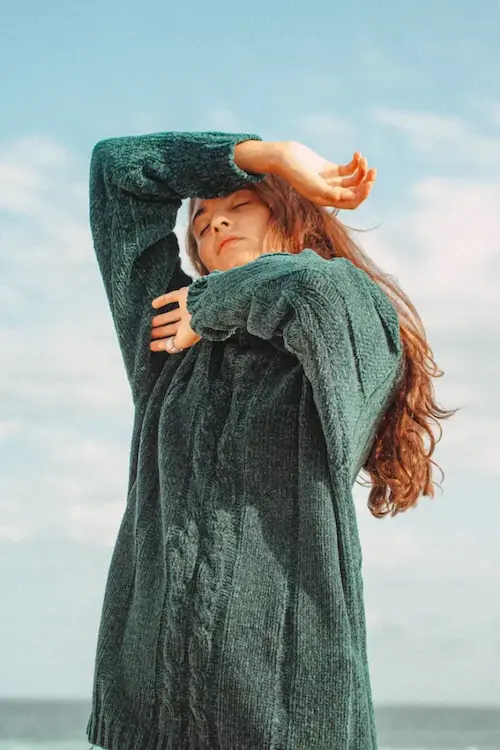 Depending on the style you want, shopping men's fisherman or cable-knit sweaters will get you high-quality, cheaper oversized sweater options.
You can get v-necks, crew necks, or turtlenecks but each easily works for this aesthetic. The thought behind it is you got cold studying and threw on the first soft fabric you could find.
For turtlenecks, you can also get a bodysuit since Dark Academia tops are tucked in. This will keep you from having to continuously deal with fabric bunching or your shirt coming untucked.
RELATED: 12 Best Sweater Brands for Luxurious Comfort
Blouses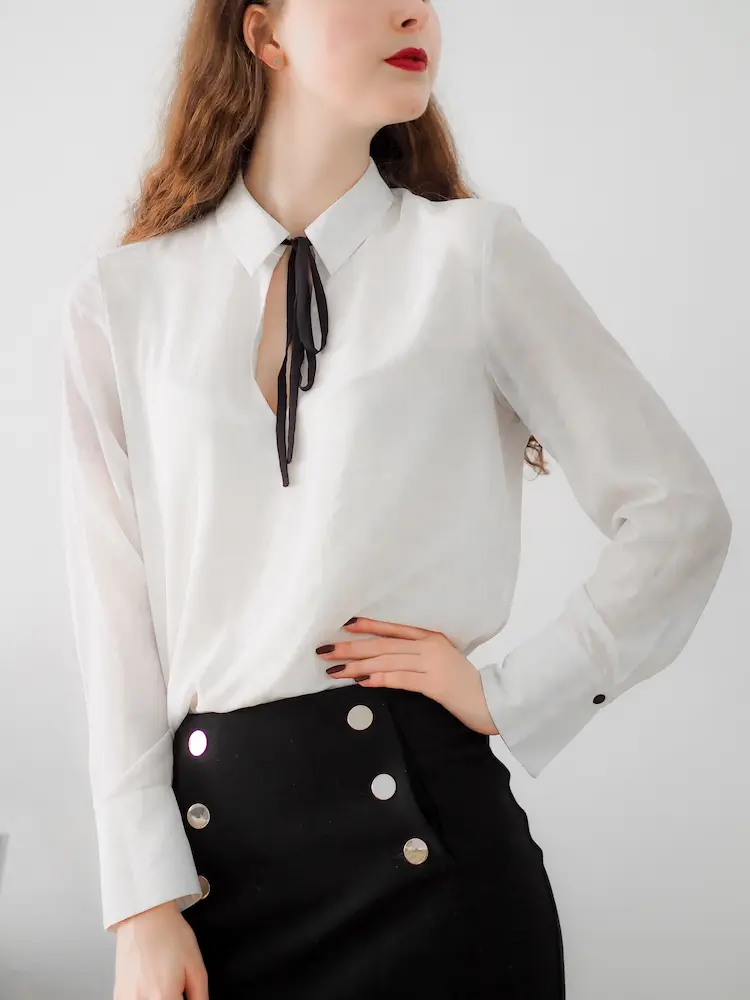 The blouses for this aesthetic are simplistic because they are normally worn underneath a blazer or a sweater.
A classy white or black button-down is great for layering but can also be worn by itself with a pleated skirt, wool shorts, or corduroy trousers.
Plaid Skirts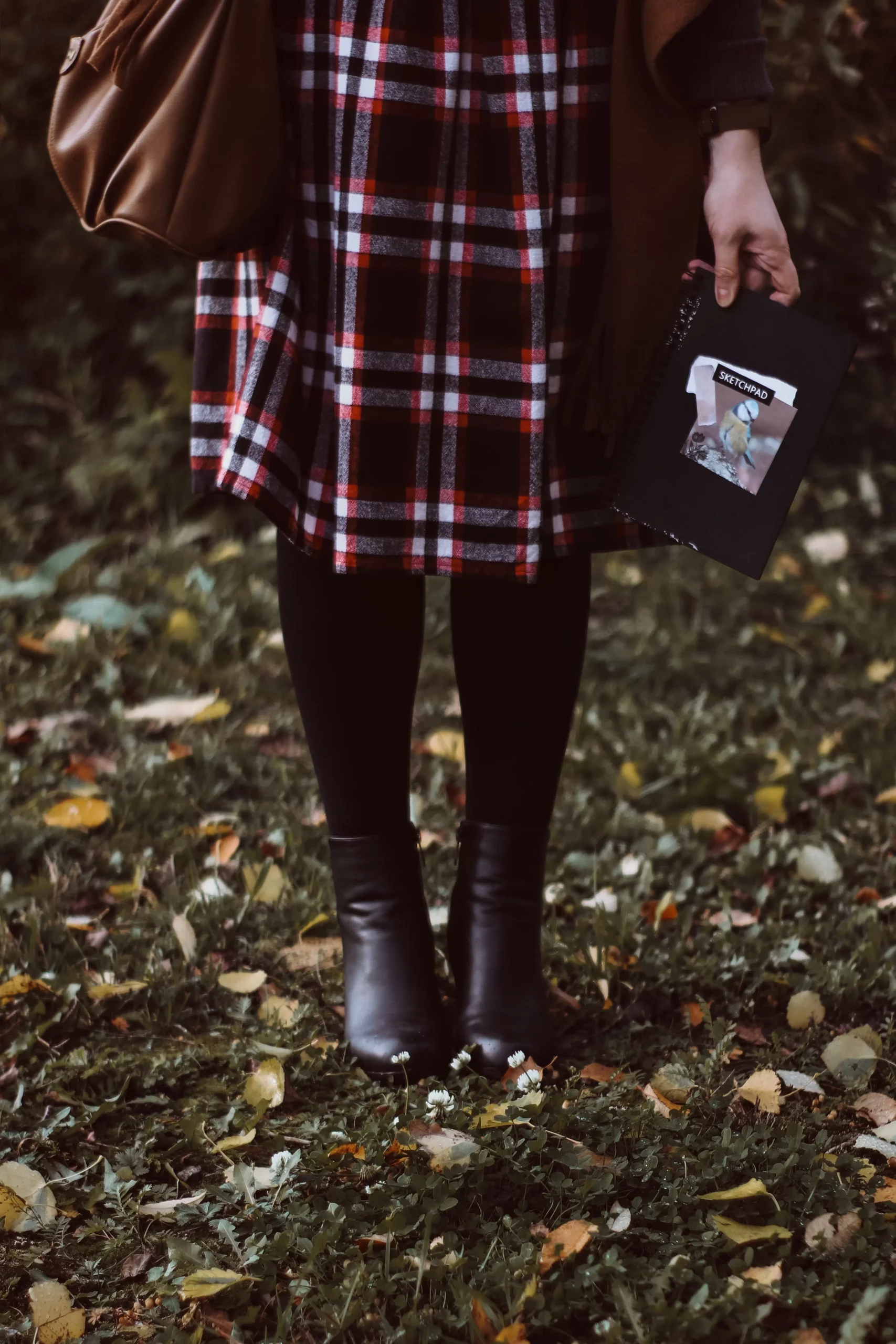 Any dark-colored skirt does work for this aesthetic, but the true staple piece is a pleated plaid skirt.
These skirts are emerald, red, navy, or black plaid with a high-waisted fit and pleated bottom. They primarily hit about mid-thigh, but you can get a maxi plaid skirt if preferred.
RELATED: How to Style a Pleated Skirt: Your Crash Course
Trousers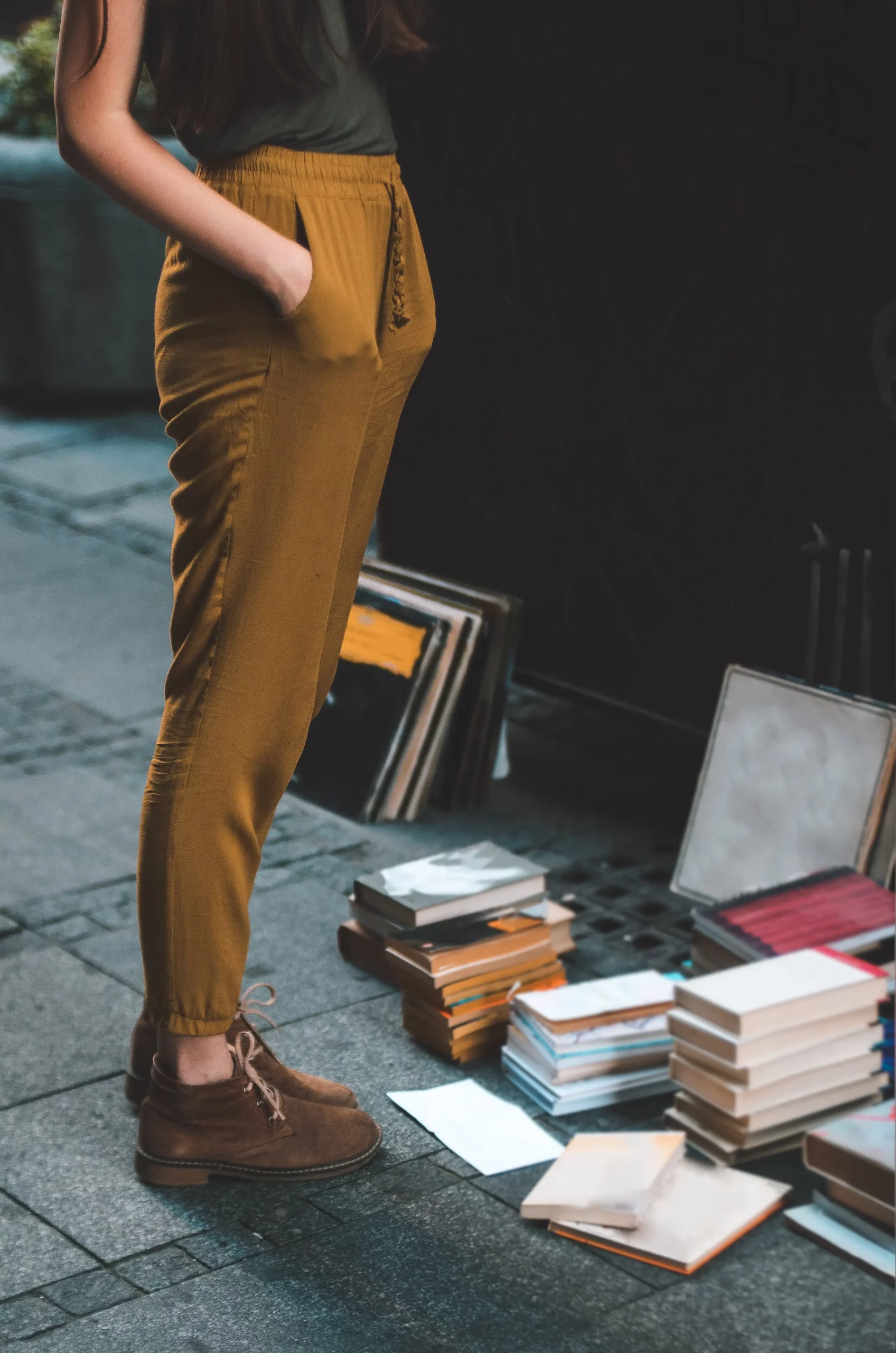 When looking for trousers, the best – and most comfortable – options would be corduroy, straight leg, high-waisted trousers.
These bottoms go perfectly with an oversized blazer and Oxfords. You can also go with wool shorts that hit a little below mid-thigh.
Wool shorts paired with a cable knit sweater, black floral hose, and Mary Janes are a good summer option for this aesthetic.
Stockings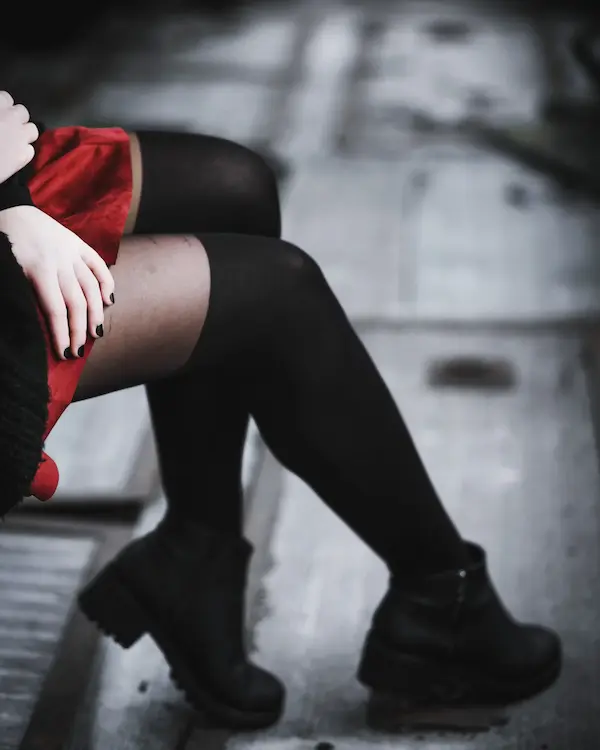 Black hose or thigh highs are ideal for those dressing in this aesthetic. Both can be patterned with florals and lace but the most popular is just regular black hose.
Even though showing leg is not within the mindset of this aesthetic, hose is not required if you are not a fan.
Shoes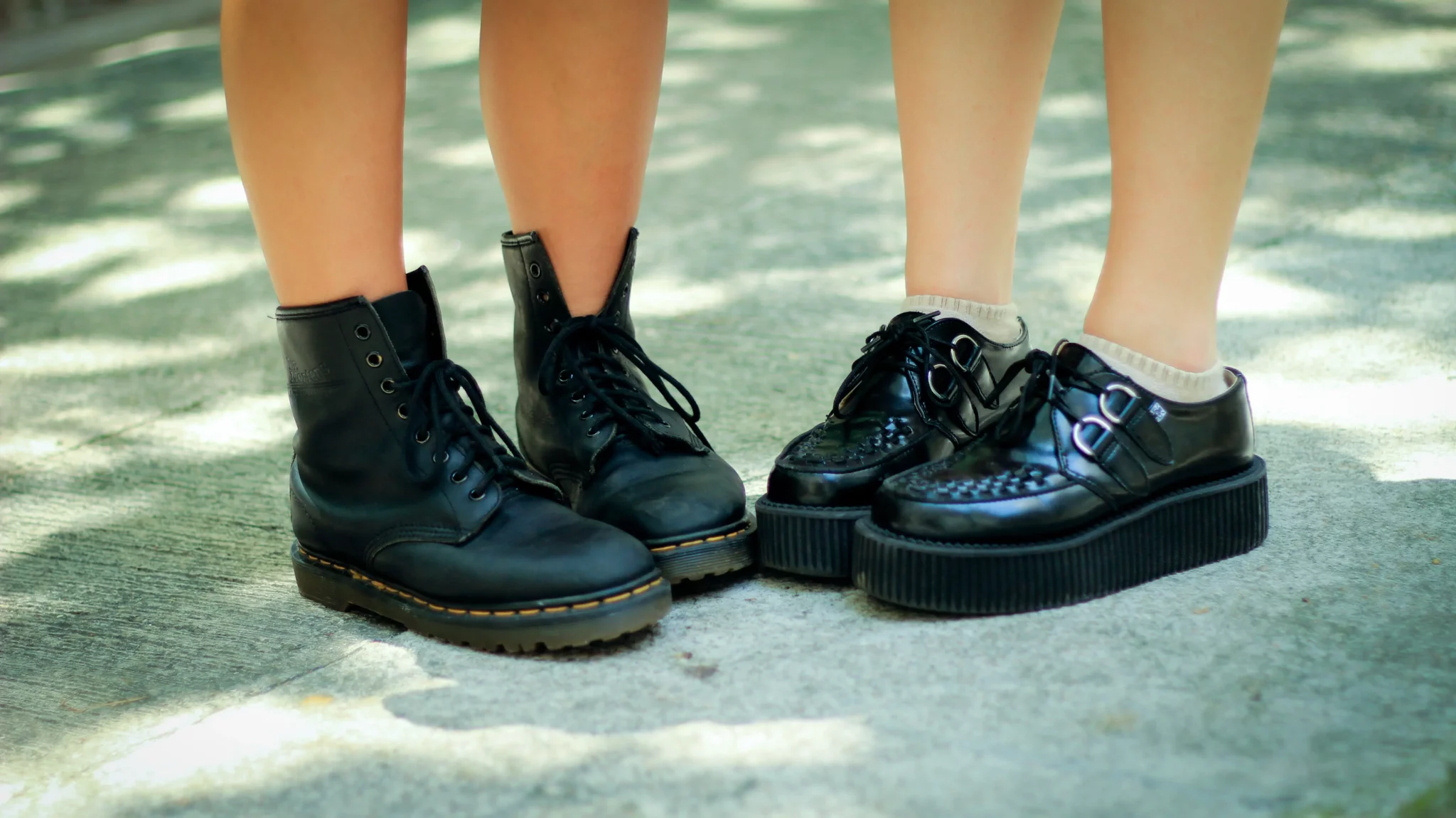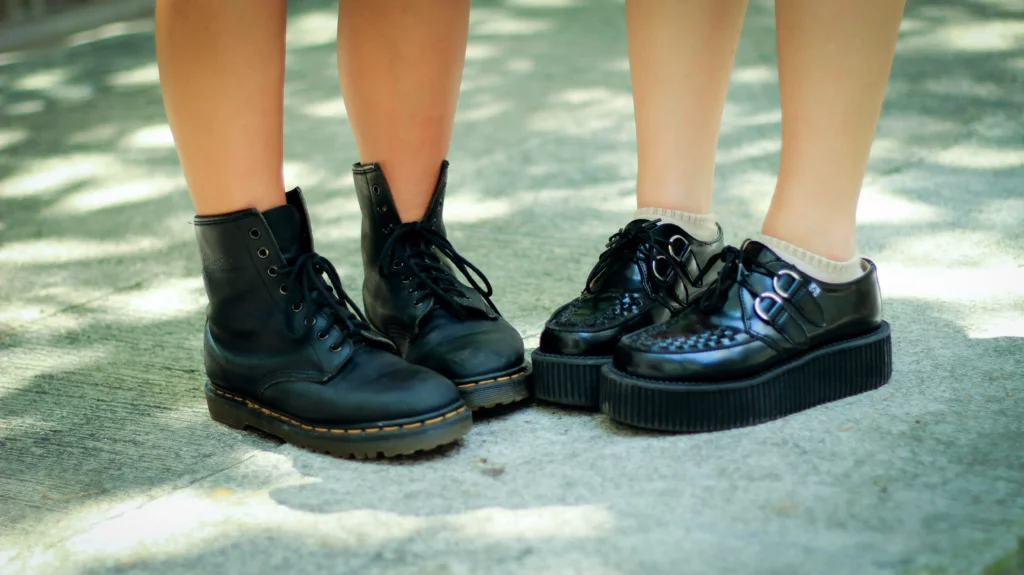 The best shoes are Mary Janes, simplistic flats, or Oxfords. Simplistic flats are ideal for those not wanting their shoes to be the staple piece of their outfit.
Mary Janes are comfortable, chunky shoes that add a rebellious, rough feel to this aesthetic. Dolls Kill has an entire page of adorable Mary Janes with a wide variety of colors and styles to choose from.
Oxfords bring the academia part being the designated shoe for many private school uniforms. However, these Oxfords are unique dark colors to ensure you stick out in the crowd.
Accessories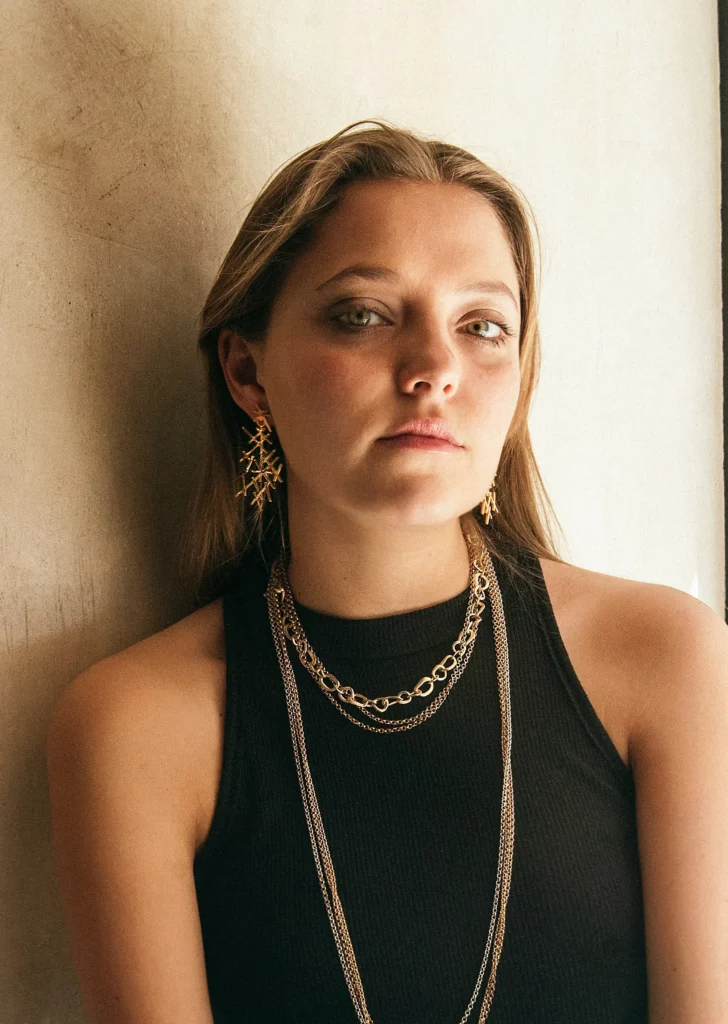 Most pieces will have chains or metal detailing hanging off of the pockets, especially for trousers, shorts, and skirts.
There is also an intensive love for buckles, zippers, and metallic additions emphasizing the rebellion behind the knowledge. '
Patches are also a fun way to make your blazers, sweaters, and skirts your own personalized pieces. There are sew-on and iron-on patches for you to choose from!
Belts are also a main staple piece for this aesthetic. This comes from school dress codes that normally ask students to wear a belt to keep their clothing in pristine condition all day.
Final Thoughts
Dark Academia aesthetic includes a wide variety of fashionable styles and simplistic pieces you can use to create your unique perspective.
The best thing about this aesthetic is that you can purchase plain, simple pieces and add metallic, leather, and patches to them to personalize each outfit. 
UP NEXT: Light Academia Aesthetic: How Is It Different Than Dark?