Brunt Boots aims to bring something essential to the table by focusing on quality that will withstand various working conditions.
I've worn these boots for the last 6 months, during summer and throughout winter.
In our Brunt Boots reviews below, I'm going to share my experience with their Marin Boots, Brunt Boots company as a whole and hopefully help you make the determination on whether these are the right boot for you.
Brunt Work Boots Reviews – Summary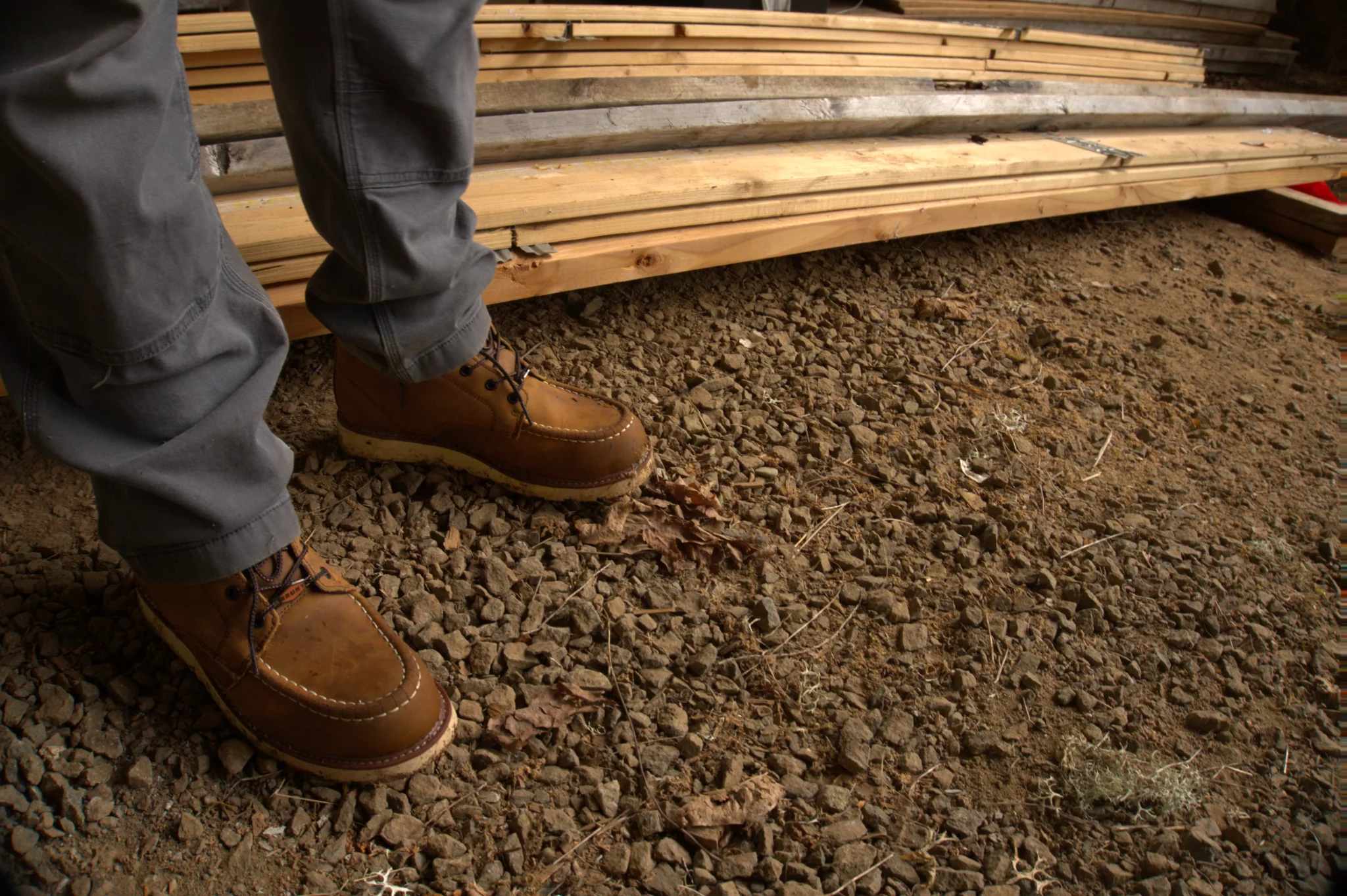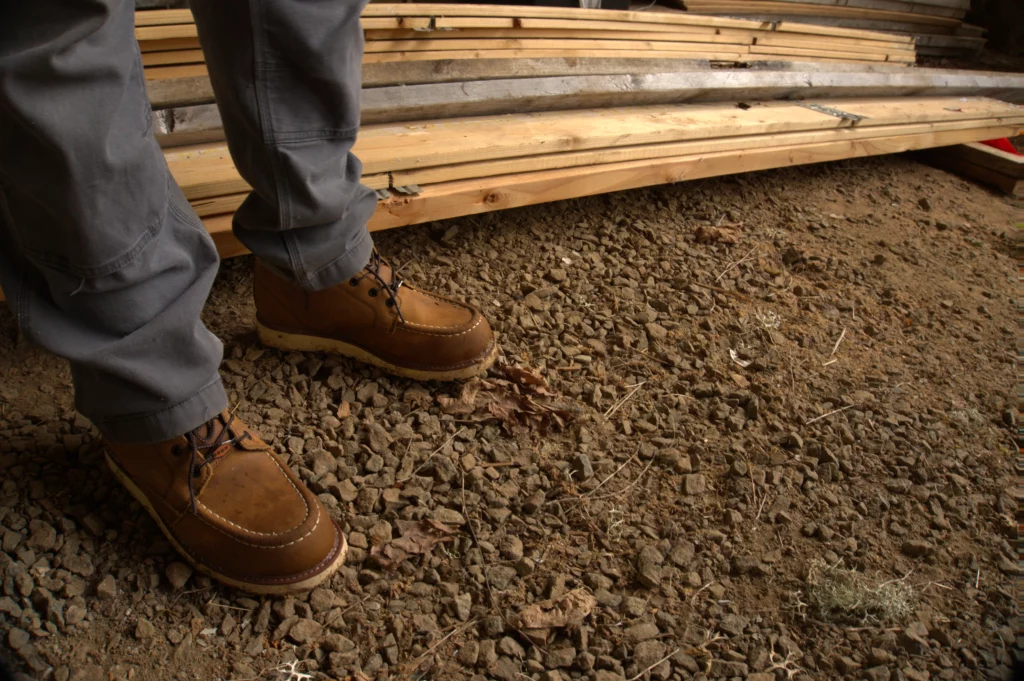 If you don't have time to read our Brunt Work Boots reviews, let me quickly summarize why I think you should try their boots out.
I've worn these boots almost everyday workday for the last 6 months in rain, sleet, sun, and snow.
If you're looking for a quality boot that won't fall apart, will keep you warm and dry, is breathable and light, is grippy, has great design, and will fit both slim and wide feet, then this work boot is for you.
They also allow returns on most products within 30 days with no questions asked, so you can get a feel for their boots risk-free.
What Are Brunt Boots?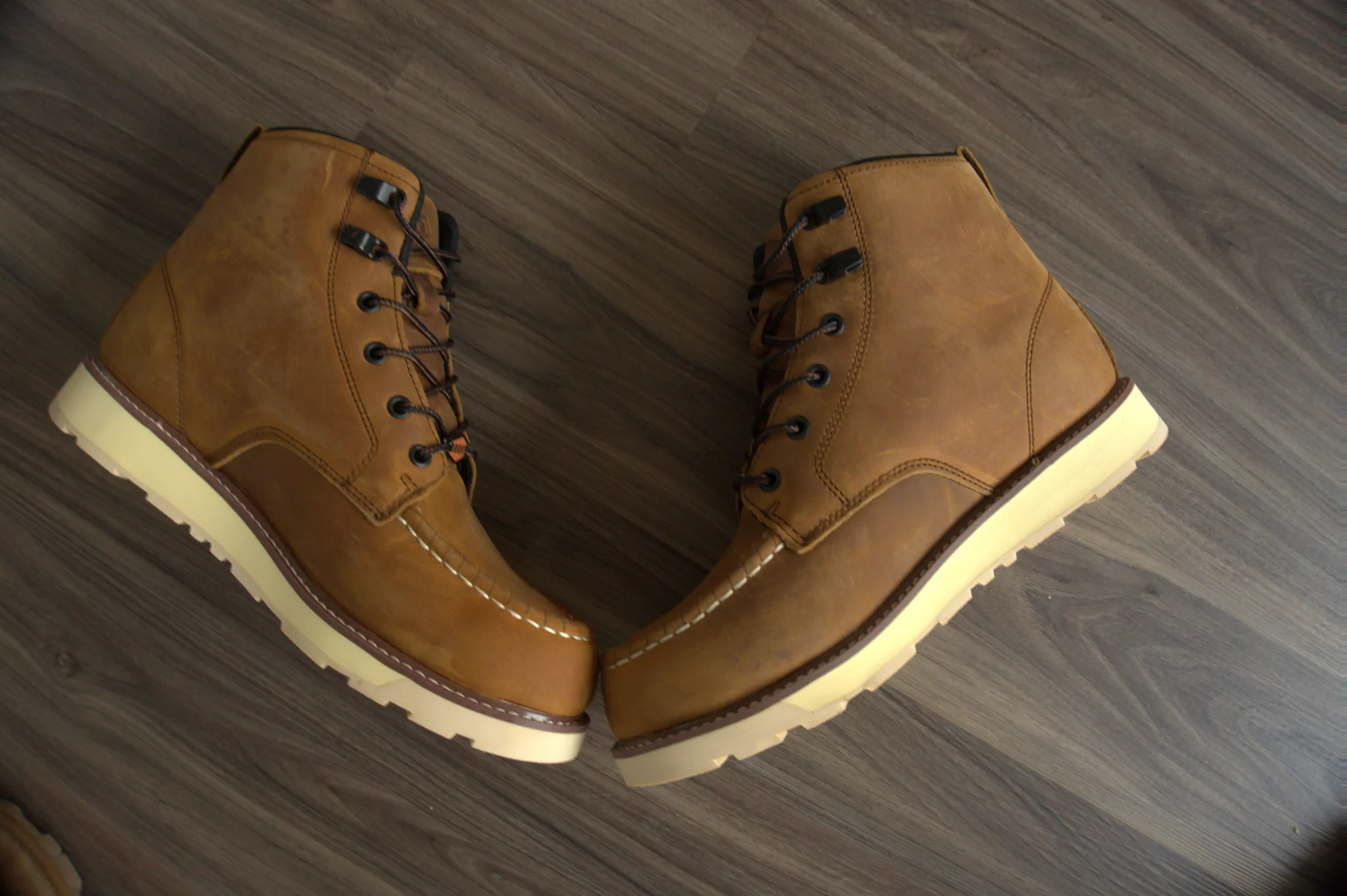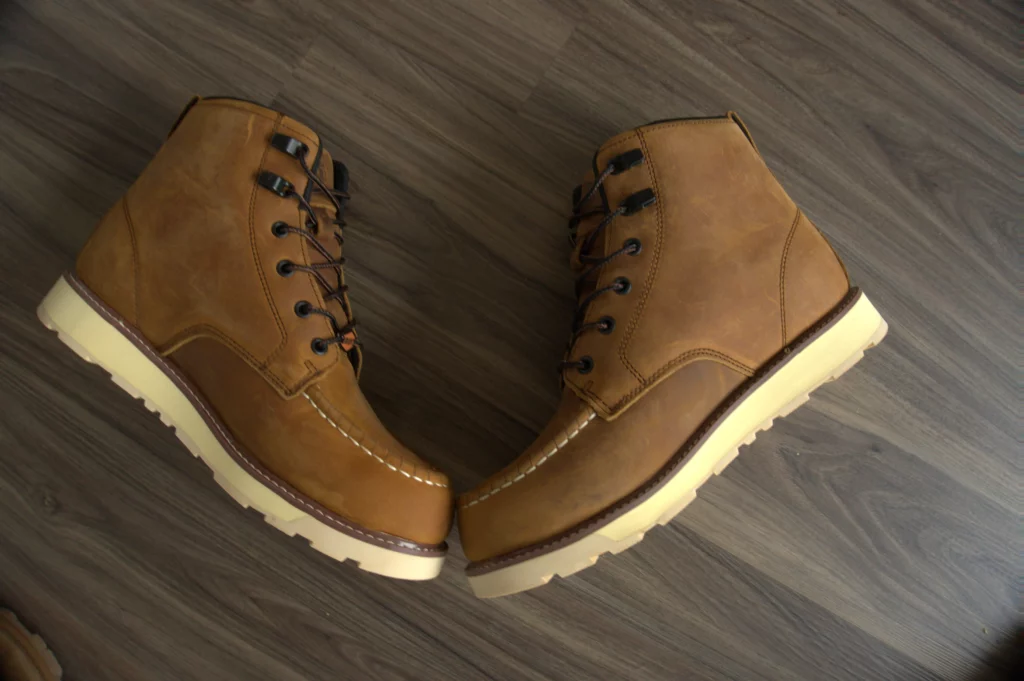 A company founded around a passion for durable and reliable work boots, Brunt Work Boots offers a wide range of footwear built for gritty jobs and harsh working conditions.
The products are aimed at those who practice trades such as construction and any other field that demands comfortable yet functional work boots.
Moreover, their boots are designed to protect the feet as hard work takes a toll on the body over time. Their prices are also typically more affordable than other big-name boot brands due to their direct-to-consumer business approach.
RELATED: 7 Best Boots Like Doc Martens – Alternatives & Knock Offs
Are Brunt Boots Legit?
Yes, they are a legitimate company. I know it's getting harder and harder to make good buying decisions online, but I can vouch for Brunt Boots. Eric Girouard founded them around two years ago and have been gaining traction ever since.
He may be running a young business, but he knows exactly what he's doing. Eric comes from a long hard work history, which shows in how his boots are designed and created.
Brunt Work Boots Reviews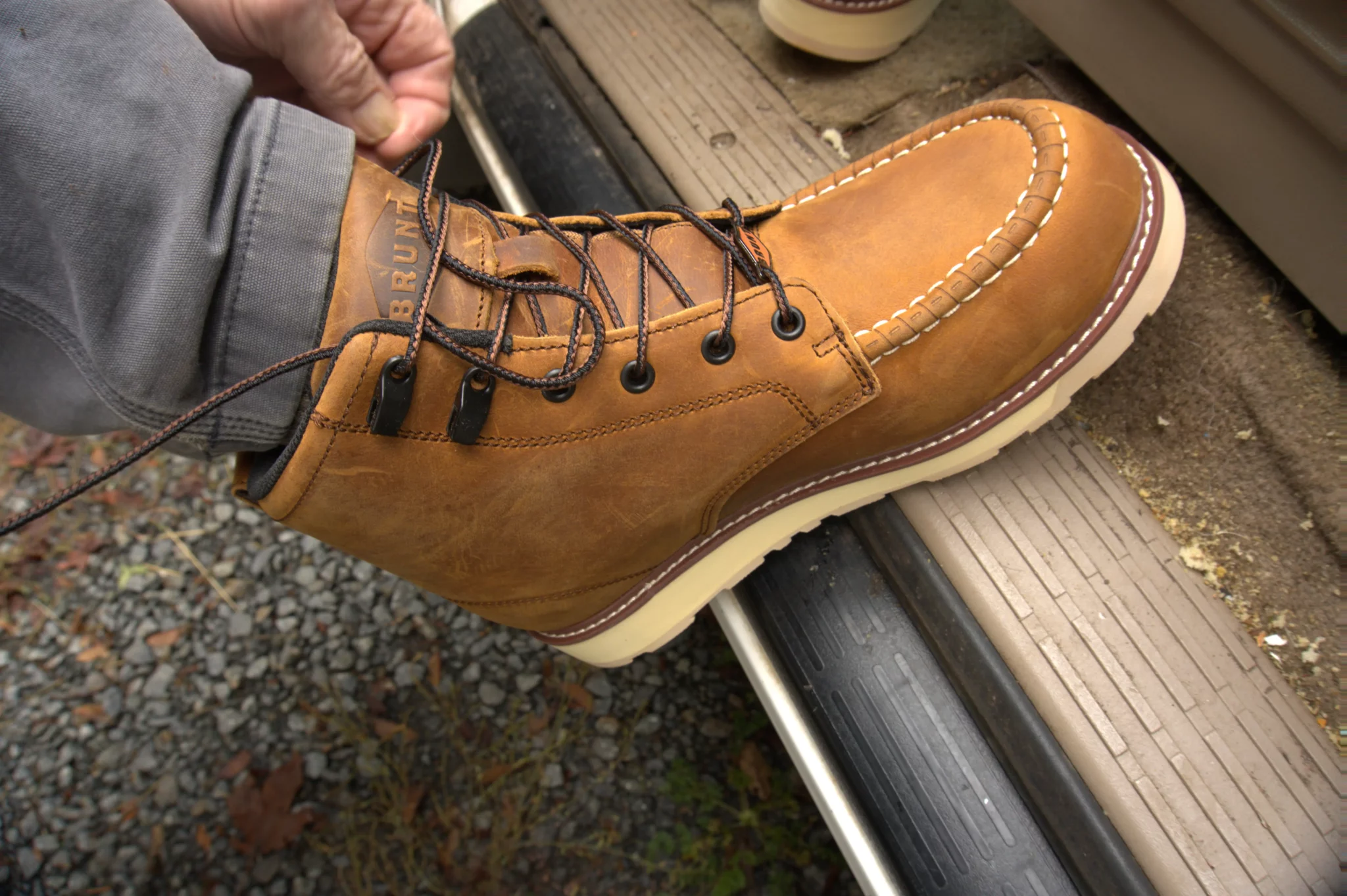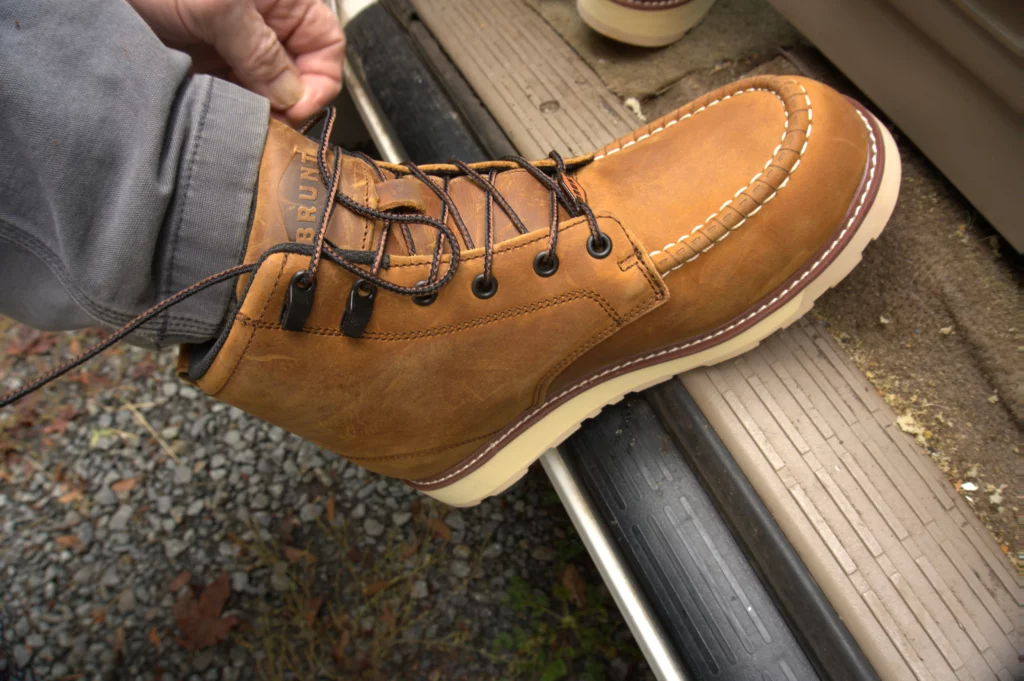 I've been wearing the work boots as a general contractor for over 6 months so far, I have no complaints.
Overall Rating: ★★★★ 4 Stars
Overall, I'd give these boots a 4-star rating as I feel these are great mid-range boots with excellent versatility.
They offer a lot more than other boots within this price point. I've been wearing the Marin boot daily for most of the last 6 months, and I really can't think of anything I dislike about them.
From what I read most others also feel that for the price, Brunt Boots hold up well enough and are comfortable, lightweight, and waterproof.
They seem more suited for those who work on their feet all day, but don't necessarily need an ultra-tough work boot. This is a soft-toe boot.
Pricing: ★★★★ 4 Stars
For the price, I thought I got a great value; during the winter they've been super warm, and they have a great nonslip sole that works well. Being in the Pacific Northwest, we see our fair share of rain, so it's a must for me.
Their boots range from $105 to $175, considerably cheaper than most top-rated boot brands (and definitely cheaper than most popular work boots out there).
Many other Brunt Boots reviews say that the quality is about mid-tier, which reflects in the pricing.
Fit/Comfort: ★★★★★ 5 Stars
The boots come wide and have a removable customer insert that you can remove if needed. I tend to take it out when I know I will be active on the job site and put it back in when I want some room in my boot. I usually do this when I'm managing a job.
Overall, I didn't have a hard time finding the right size. But if you're worried, Brunt says their fit is based on a standard size chart.
Shipping & Returns: ★★★★★ 5 Stars
Brunt Boots offers free standard shipping on all orders and a delivery time of 3-6 business days after shipment. They ship within the US, but free shipping isn't available for Hawaii or Alaska. They only ship within the States at this time.
Regarding returns, I was very impressed with their return policy. They have the typical 30-day return policy, but you can wear their boots as much as you like within these 30 days.
This is very rare for a shoe company; most don't even let you wear them outside if you want to return them. This policy allowed me to truly get a feel for Brunt boots without having to worry.
Continue reading for more Brunt Work Boots Reviews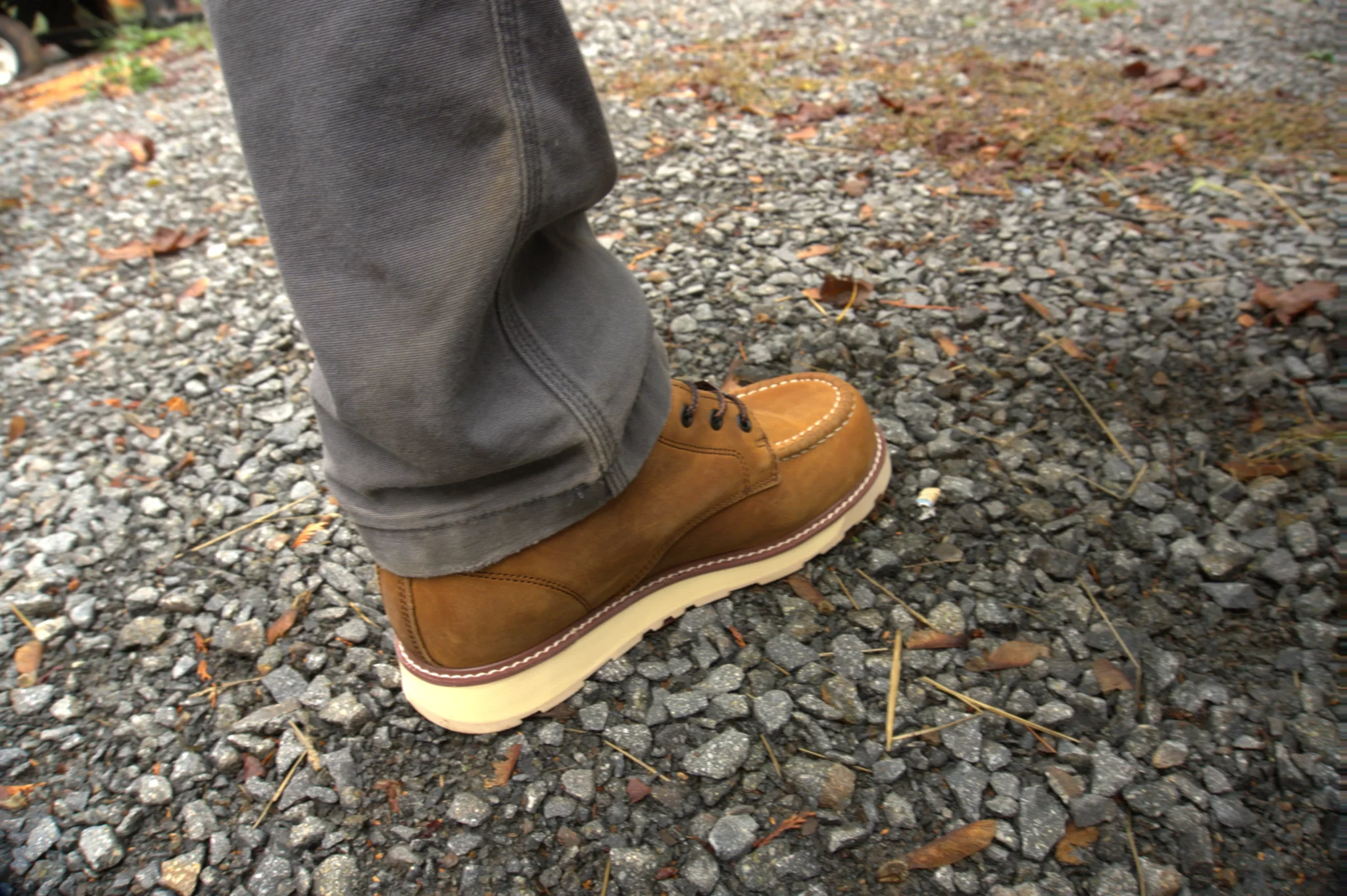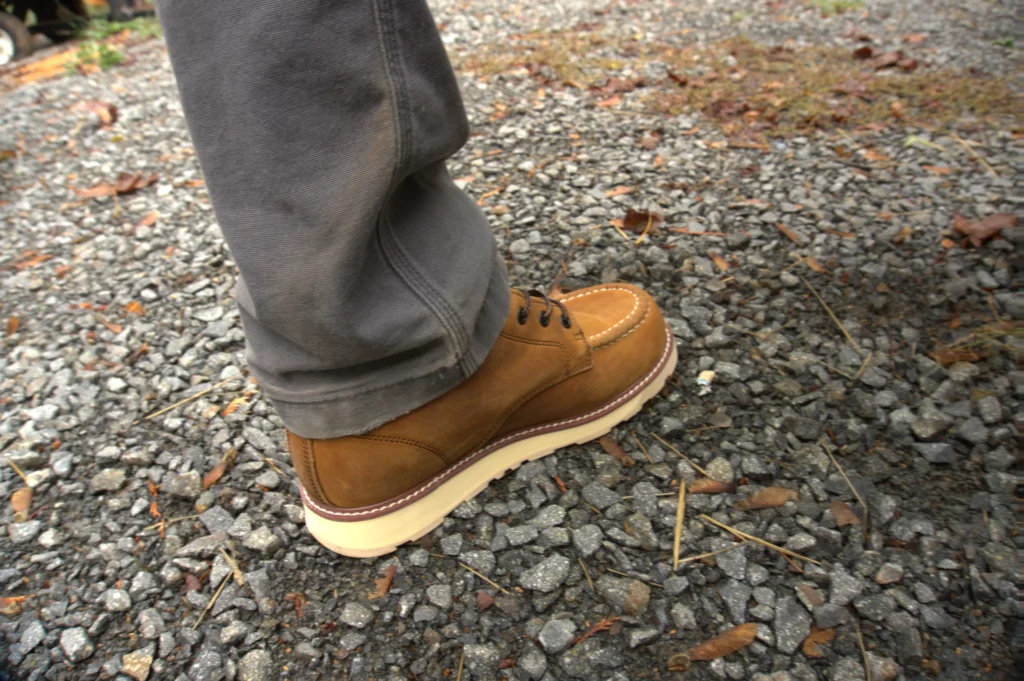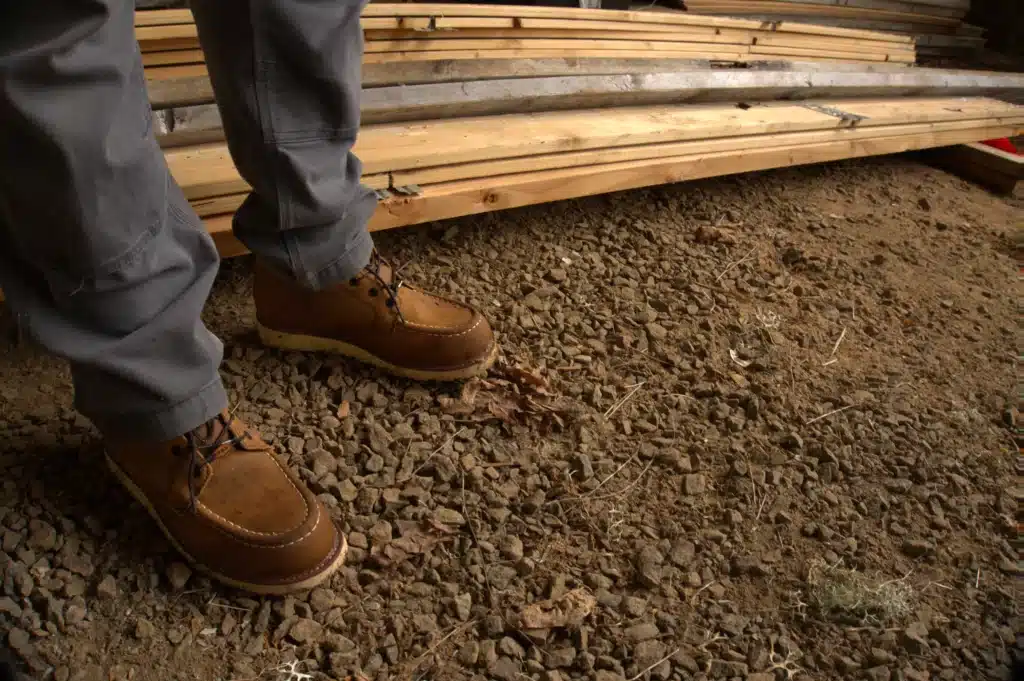 Price: $135
These have been the boots that I've worn for the last 6 months. I have 0 complaints; they have been a comfortable boot, breathable in the summer months and warm and dry in the cold months.
I'm not one to care much about how stylish a boot is, but I will say I've gotten more compliments on the look of these boots than my Danners. I feel that this is what Brunt was going for.
It's built with a rubber-skinned sole that's made for oil and slip resistance. This slip resistance works well, especially on wet metal and wood surfaces. I'm a little older so this was a major selling point for me.
I also enjoy triple-layer waterproofing and full-grain leather, as I mentioned earlier I live in the Pacific Northwest so rain is something that is what seems like constant.
Overall, I'd highly recommend the boot to anyone looking for a lightweight, warm, and comfortable boot that's built to last. Good price, good quality, and comfortable.
---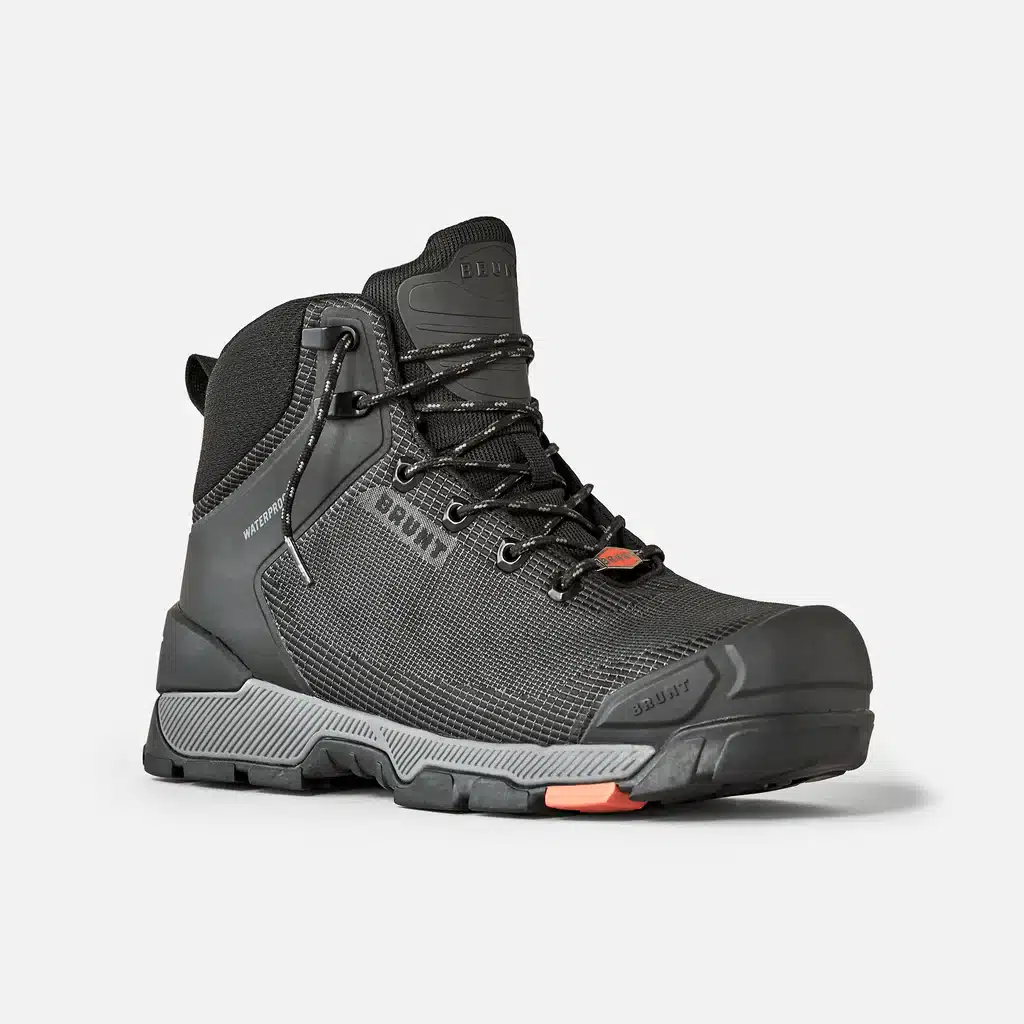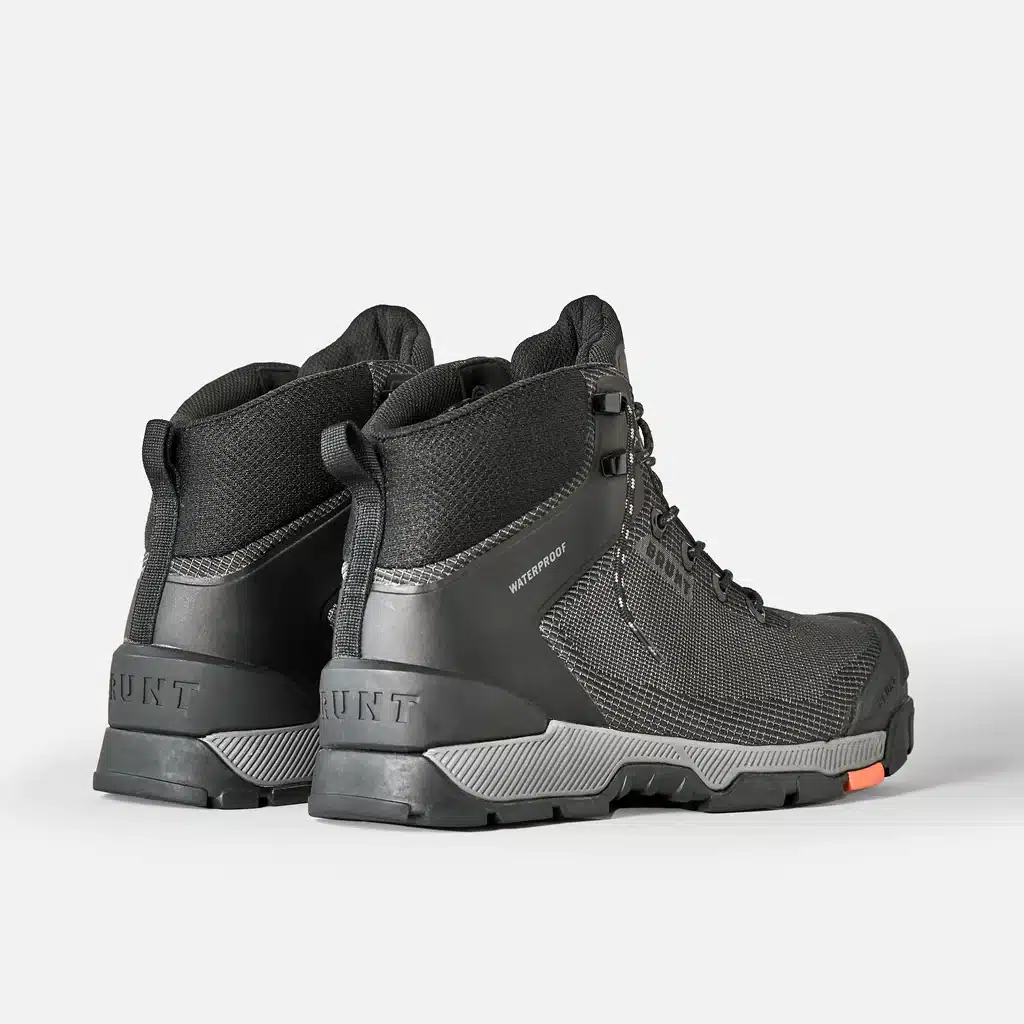 Price: $135
One of their most lightweight options, these boots are prepared to deliver the best traction possible. It's also an excellent choice for comfortable mobility and claims to be able to withstand nearly any working environment or weather condition.
Featuring a nano toe made with composite materials and a high-abrasion breathable textile, these are a diverse choice for hard workers.
It also has the benefit of a durable toe cap and heel guard, protecting you from every angle.
---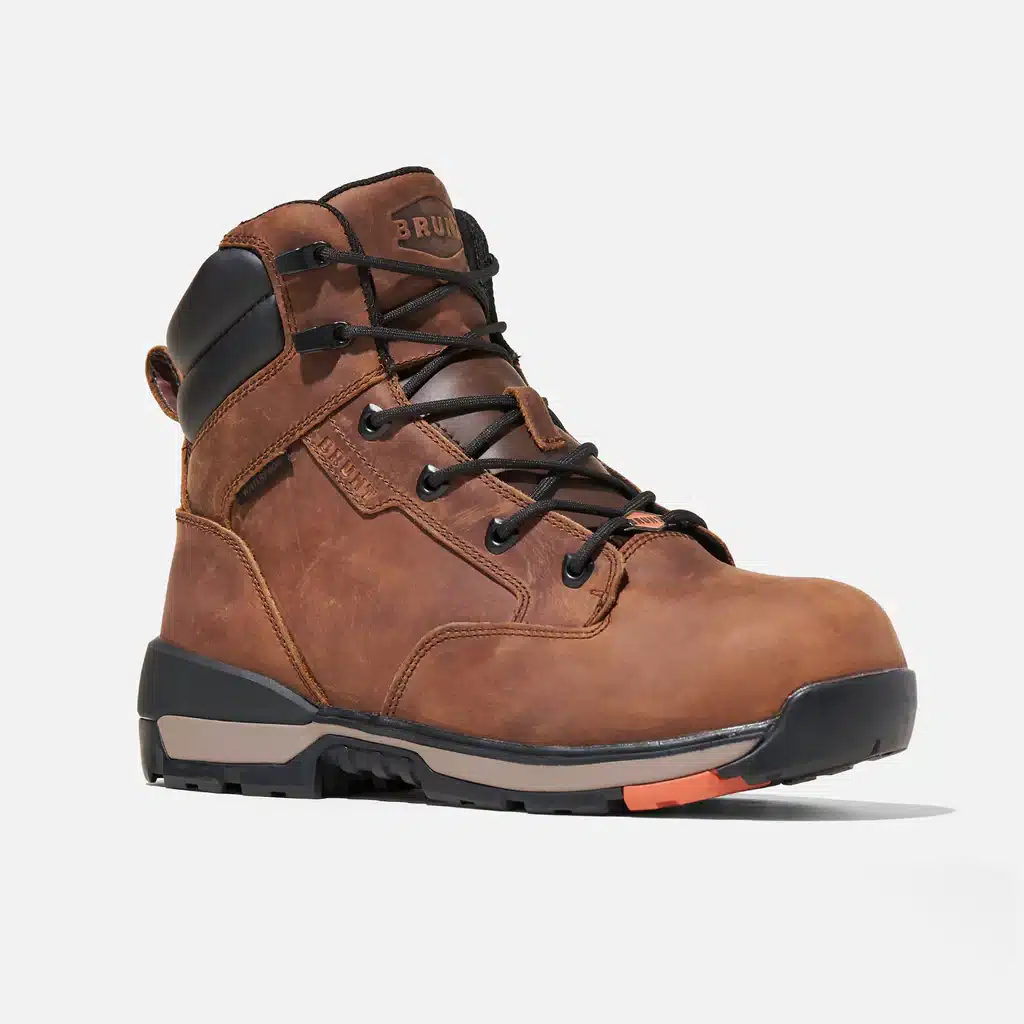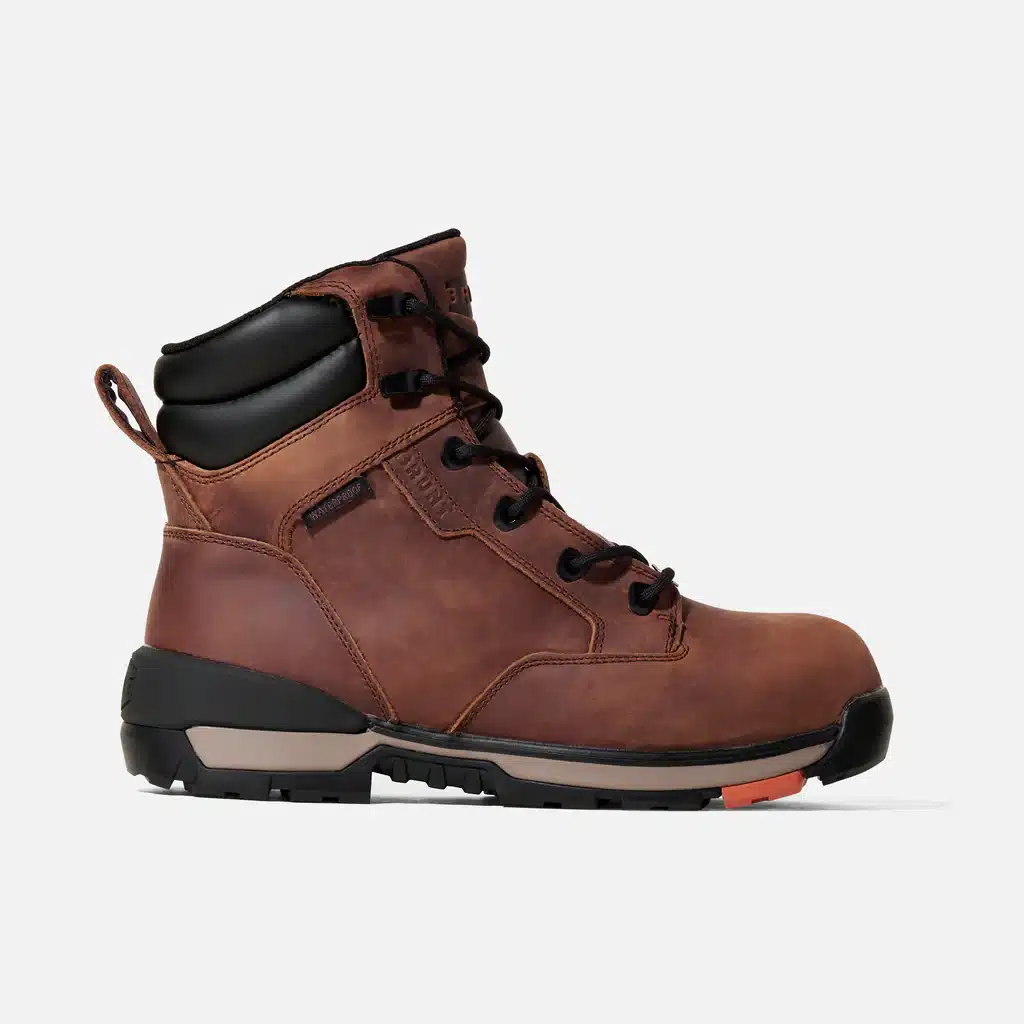 Price: $145
Offering a waterproof, slip- and oil-resistant design, this boot is a comfortable option for those who don't need too many layers of protection on the job.
These boots also have full-grain leather, double stitching, and an external heel guard to protect one of the foot's most sensitive areas.
It's great for all-day wear and won't make you feel weighed down during long hours on your feet.
---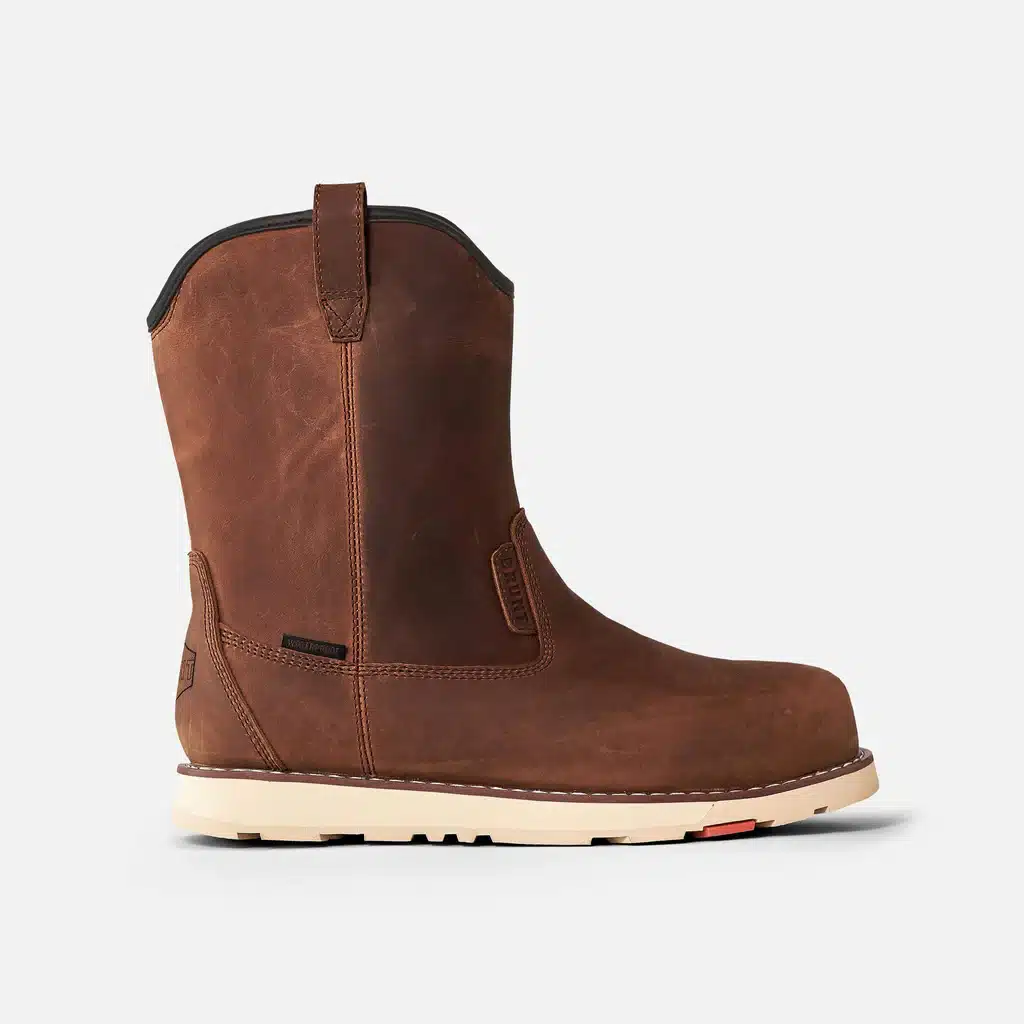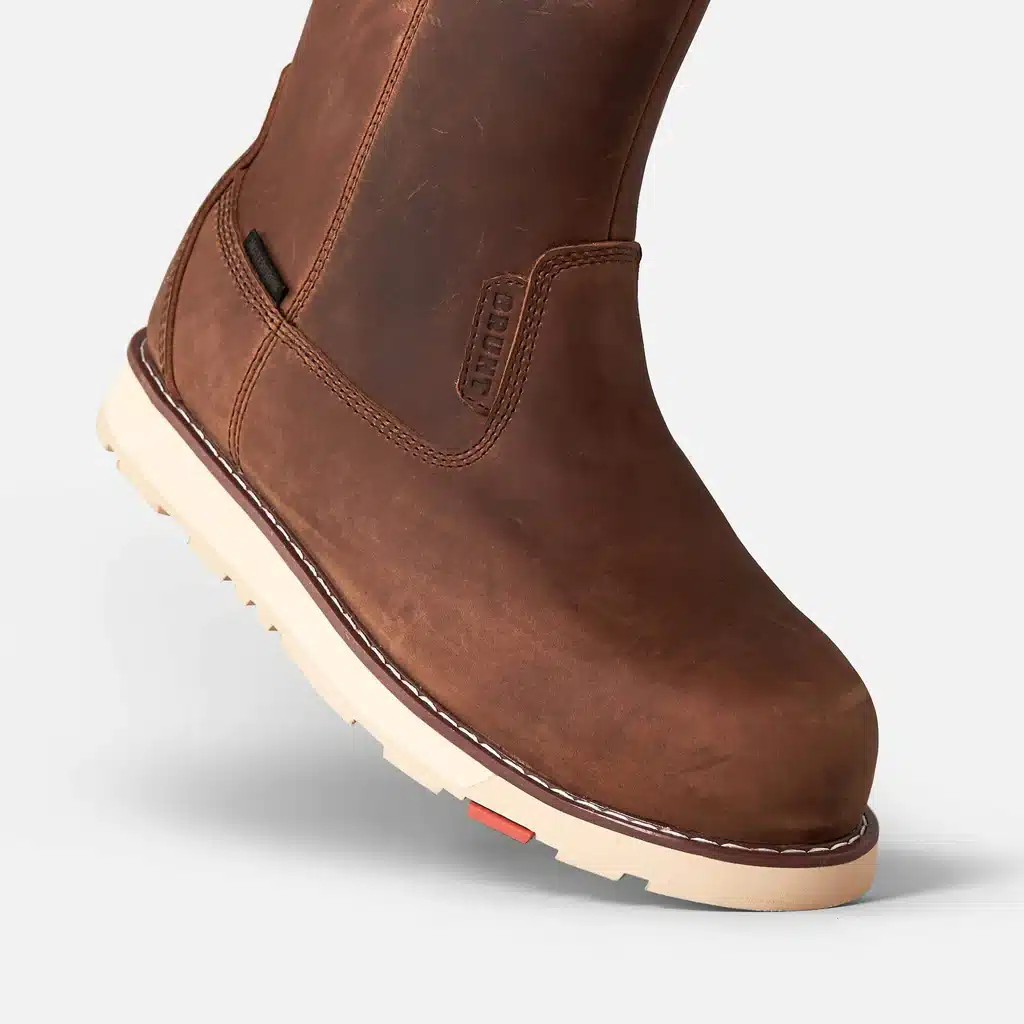 Price: $155
Built to protect you against electrical hazards, these boots come with many standard features such as waterproofing, safety toe, and slip resistance.
They're also some of the easiest boots to take on and off, as they focus on a relaxed fit while maximizing comfort and breathability.
The boot's features are similar to many others in their catalog, but the design sets them apart from the rest.
What Are Customers Saying?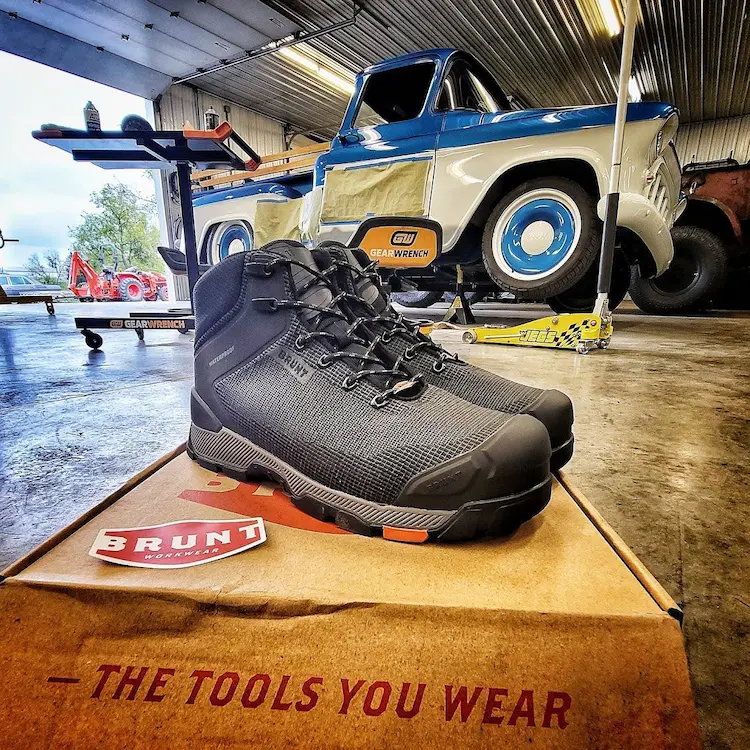 To better understand if Brunt Boots will meet your needs, check out some of the most recurring comments from their customers below:
Many customers say the boots are comfortable and lightweight
Mid-range quality
Some say they are a good value, while others say they are overpriced
Some customers experienced wear and tear within the first couple of months
Overall, their boots seem better for those who work in factories or other areas that don't require super heavy-duty boots
Final Notes: Are Brunt Boots Worth It?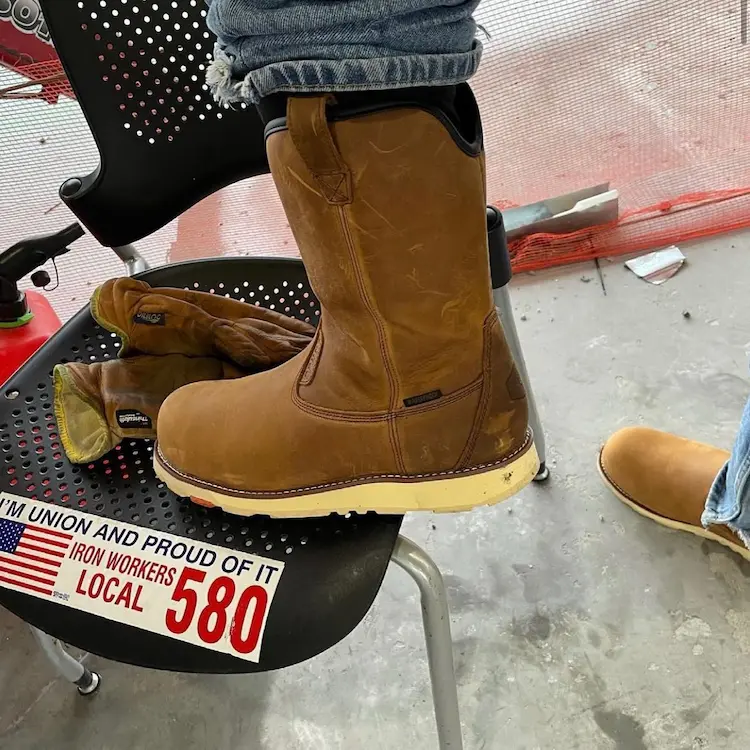 Whether or not these boots are worth it ultimately depends on your needs and idea of a good value.
Overall, these boots are comfortable and lightweight, but aren't meant to take on super heavy-duty work. They can be a great option for those who are on their feet all day or need a pair of shoes that they can rough up and replace every now and then.
It's also difficult to determine how long-lasting their boots are since the company is still fairly new; it was founded just a couple of years ago. Many customers seem happy with their boots so far, but they may not last a decade as some well-known boot brands would.
It's a tough market as tradesmen have very particular requirements, and the worth of Brunt Boots ultimately comes down to your specific footwear needs.
Regardless, I have really enjoyed my pair and wear them on the worksite regularly, but I don't typically do things that could tear up my boots. Overall, I definitely think they are worth it.
Brunt Boots Alternatives
If you're not convinced, here are some top picks for similar work boot brands. These brands are more established too, so you can be sure you're getting a quality boot that will last for years to come.
Red Wings – Although these are double the price of Brunt on average, they are a very reliable work boots brand and are well worth the splurge (read our Red Wing review).
Timberland – A very popular boot brand that isn't as expensive as the previous brand, but they still cost slightly more than Brunt.
Sorel – Another great boot brand, especially for those who work outside in the snow or colder weather. Some boots are similar in price to Brunt, with a few slightly more expensive options and even some cheaper options.
Return Policy
Brunt Boots offers free returns within 30 days, but the best part? You can wear the boots as much as you like (this doesn't apply to non-boot purchases).
If you're not a fan, you will get a full refund on their boots with no fine print or questions asked.
FAQs
Where Are Brunt Boots Made?
The brand mentions that they have a supplier network that spans the U.S., China, and Vietnam. However, most customers believe that most of their products come out of China.
Who Owns Brunt Workwear?
Brunt Boots is owned and operated by a man named Eric Girouard, and the brand has been in operation for about two years now.
Where Can I Buy Brunt Boots?
UP NEXT: 10 Best Boot Brands Like Blundstone