Looking for brands like Missguided for cool girl outfits? Keep reading for our top picks!
Missguided offers some of the most stylish, trendy apparel on the market today. Their styles carry everything from chic, classy looks to edgy streetwear. Not to mention their prices, which are ultra-affordable.
They classify their brand as rapid fashion, dropping up to 1000 new designs weekly. Though fast fashion typically holds a negative connotation due to unethical labor, Missguided makes it a priority to ethically source their products and combat modern slavery in the industry.
We know Missguided is a brand loved by many, which is why we would never shy away from any comparable shops.
Today, we've compiled our list of the top brands to add to your closet that are similar to Missguided. Let's get started!
RELATED: 27 Best Online Clothing Stores for All Your Fashion Needs
Brands Like Missguided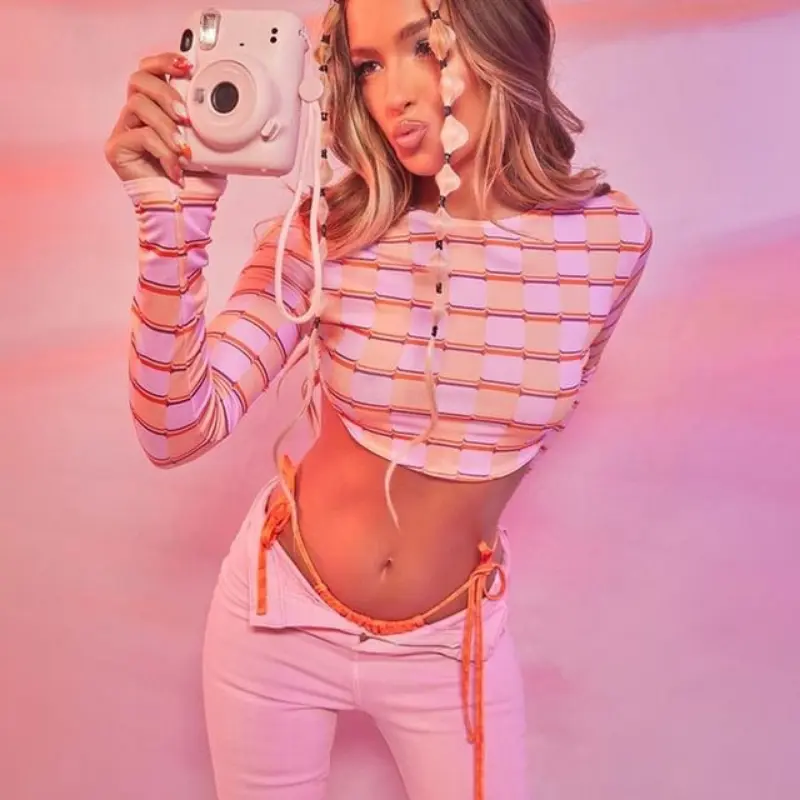 Average price range: $2 – $138
Size range: XS – XL
Pretty Little Thing is probably the most similar brand to Missguided. Both UK-based brands carry the same range of clothing styles. Pretty Little Thing offers affordable, hip styles just like Missguided. 
Both brands' designs can easily transform from a dress for clubbing to a chic outfit for work. Their pieces offer something for every occasion, as well as everybody's type. Plus, like Missguided, Pretty Little Thing also caters to plus-size and curvy women. 
---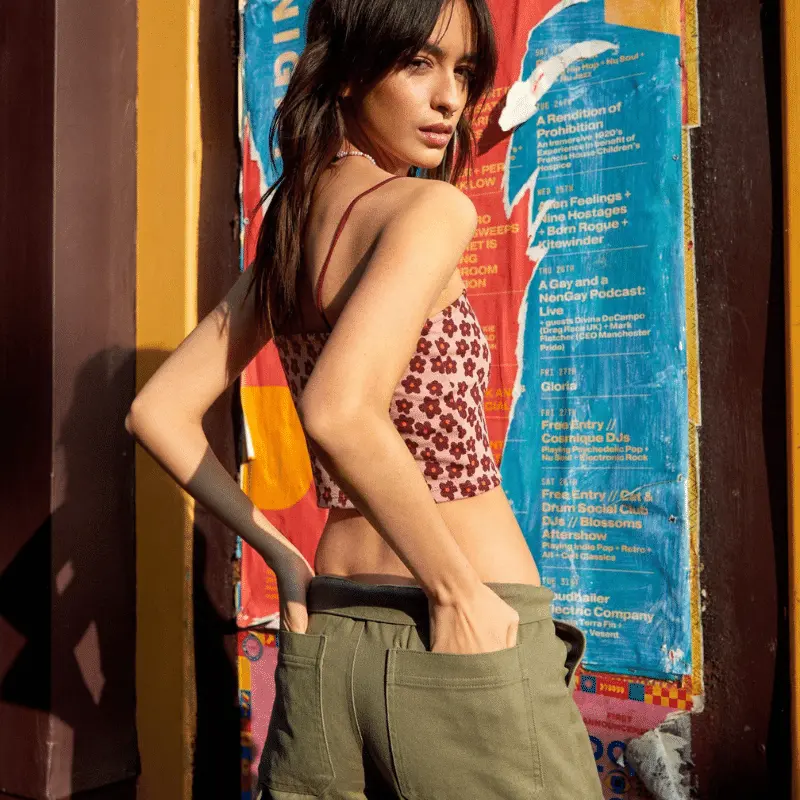 Average price range: $29 – $845
Sizing: 2XS – 2XL
Nasty Gal is a brand that channels that edgy, sexy aesthetic often found in Missguided pieces. Like Missguided, Nasty Gal aims to create apparel that makes women feel confident and powerful. 
They offer clothing and accessories that are in the same price range and hold the same aesthetic.
Though they're known for dropping more grunge pieces, they also drop traditional styles as well.
RELATED: 17 Stores Like Nasty Gal For Cool Girl Fashion
---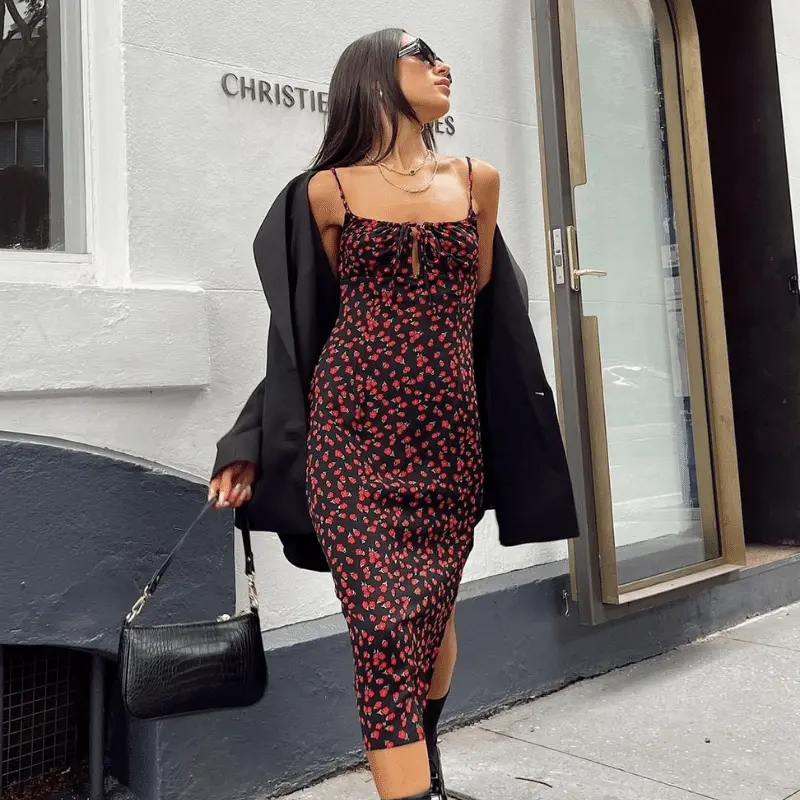 Average price range: $4 – $130
Size range: XS -XL
This Australian brand is another great option for hip, trendy fashion pieces. Princess Polly is known for its wide variety of clothing, especially its stylish dresses and accessories.
They even offer a line of 18k gold plated jewelry, something unique when compared to other brands on this list.
Princess Polly is a little bit more expensive than Missguided, but the apparel makes the extra cost worth it. Their aesthetic is heavily inspired by current pop culture trends and the Australian beach scene.
---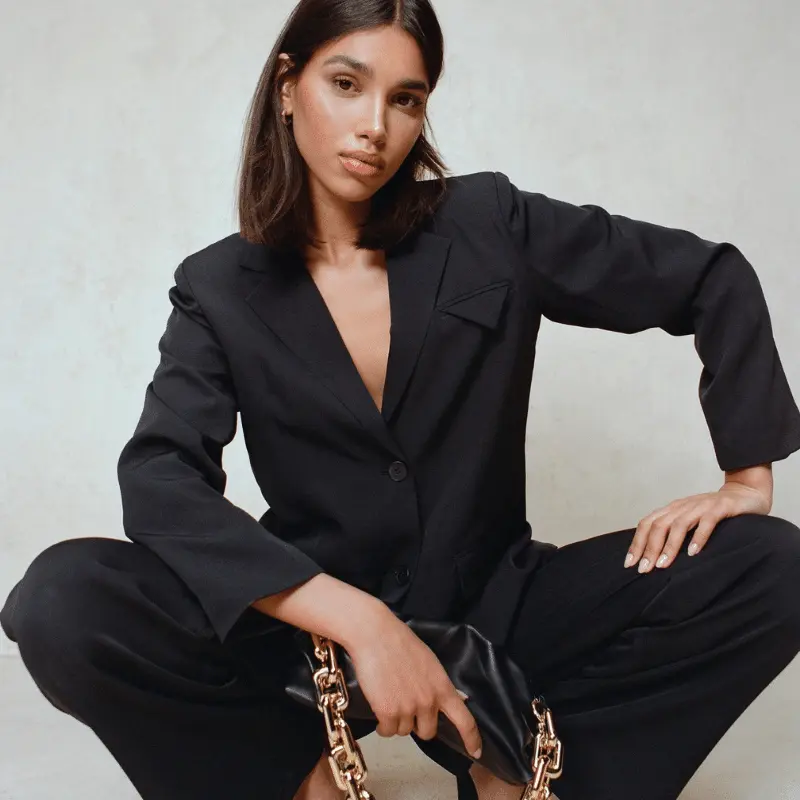 Average price range: $10 – $500
Size range: XS – XL
It's hard to imagine any brand being able to beat Missguided's prices, but Boohoo does just that. On average, Boohoo pieces are the most affordable.
Like Missguided, Boohoo is a brand that follows current trends and pumps out thousands of new styles weekly.
They find success in their huge variety of apparel and accessories, as well as the speed of new drops. They are also a UK-based brand, so the vibe of this store is nearly identical to Missguided.
---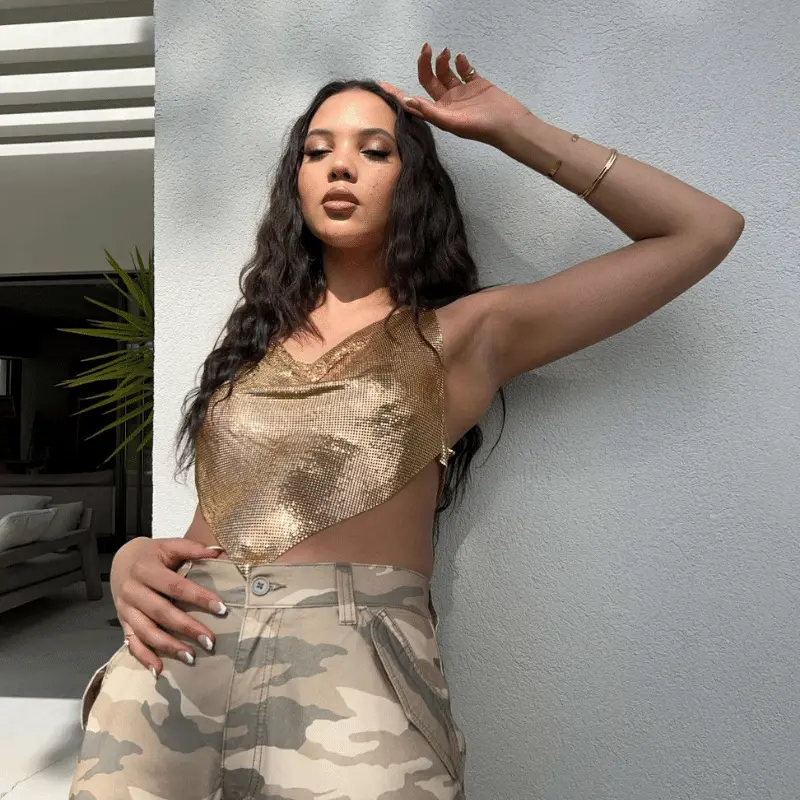 Average price range: $10 – $420
Size range: 2XS – 3XL
ASOS is a brand that ends up on a ton of our lists, and for good reason too! This brand is a unique retailer, as they offer not only their own line but third-party brand apparel as well. In fact, Missguided is actually featured on their website!
ASOS thrives on streetwear and casual aesthetic. That being said, they offer more traditional and formal wear too.
The prices vary, as not all of their items are from their own brand. We actually love this though; it means you can find cheap deals on trendy apparel, as well as name brands like Nike.
---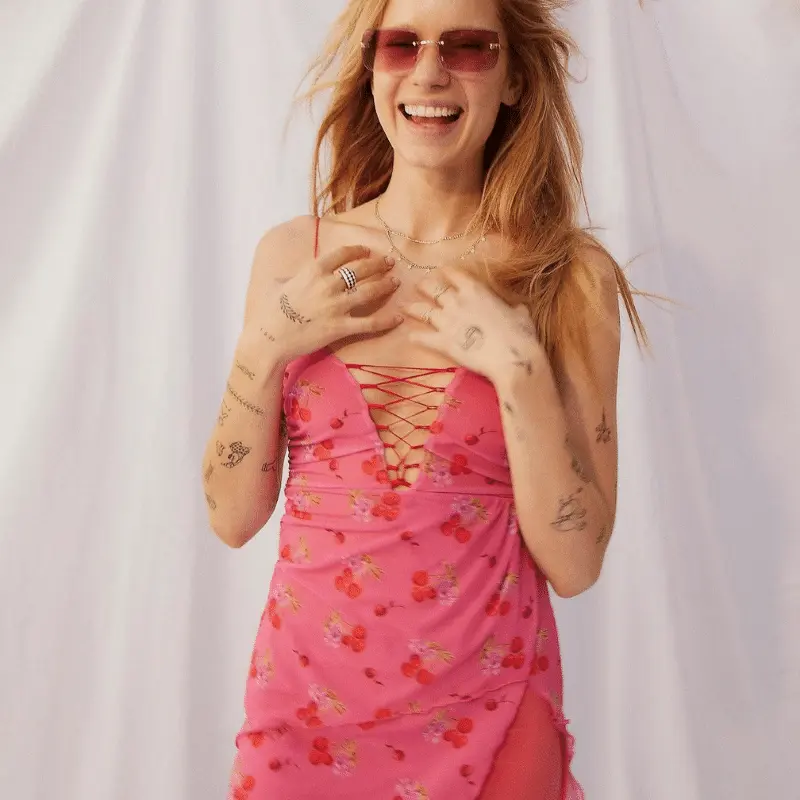 Average price range: $25 – $525
Size range: 2XS – 3XL
Urban Outfitters has long been a tried-and-true brand for young adult fashion. While the brand doesn't drop thousands of styles weekly, the pieces they carry pack a punch.
Another difference is that Urban Outfitters has thousands of physical retail locations, for those who prefer to shop in person.
Urban Outfitters is the ultimate cool-girl style store; their pieces do follow current trends, but their apparel seems a little more unique. The store is definitely pricier than Missguided and doesn't offer the same type of discounts. 
---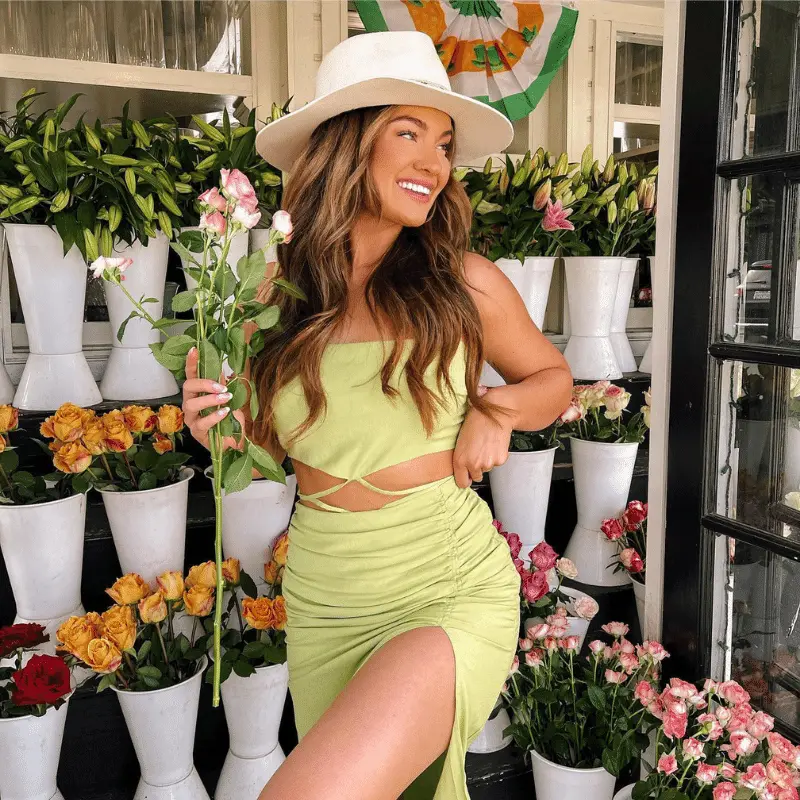 Average price range: $20 – $300
Size range: 2XS – 3XL
Lulus is known for their great spread of dresses for every occasion, but they offer so much more! It is more expensive than Missguided, but the quality is amazing.
Lulus' style emits a classy, chic vibe; this is a great shop for those who want a more traditional look, while still being ultra-stylish. The variety isn't as large as some of these other options, but they have unique lines, like their wedding section. 
---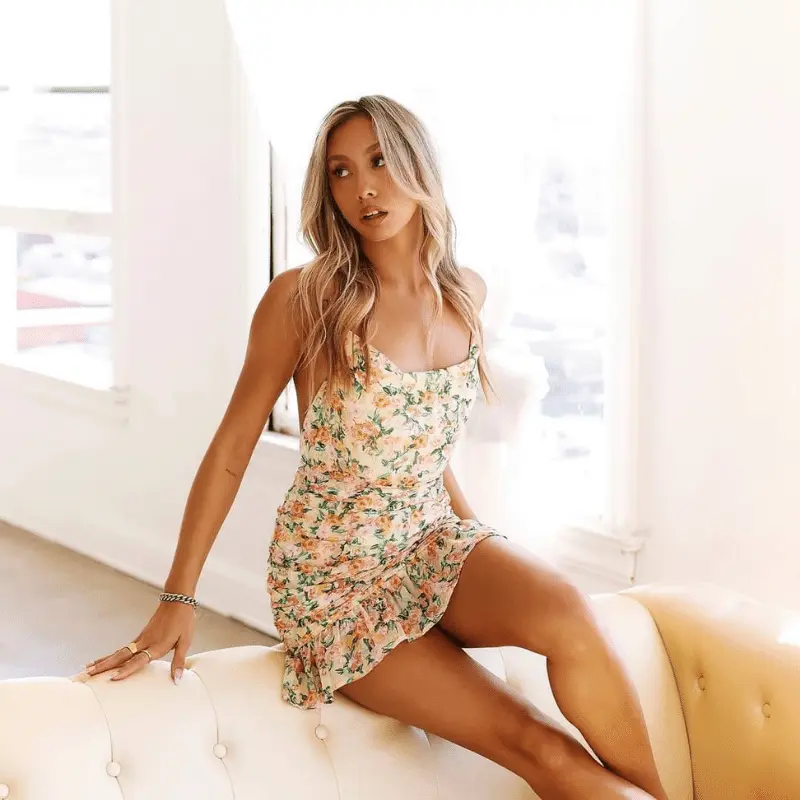 Average pricing: $30 –$70
Size range: XS – L
You could think of Hello Molly as the more "girly" version of Missguided. Their styles are very feminine and light. However, they don't exclude the sexy vibe that Missguided has.
Hello Molly does a great job balancing the line of modesty and edginess.
They offer the same variety of clothing, though the prices are higher. From swimwear to crop tops, Hello Molly is a great shop to introduce your closet to. 
RELATED: My Honest Hello Molly Reviews
---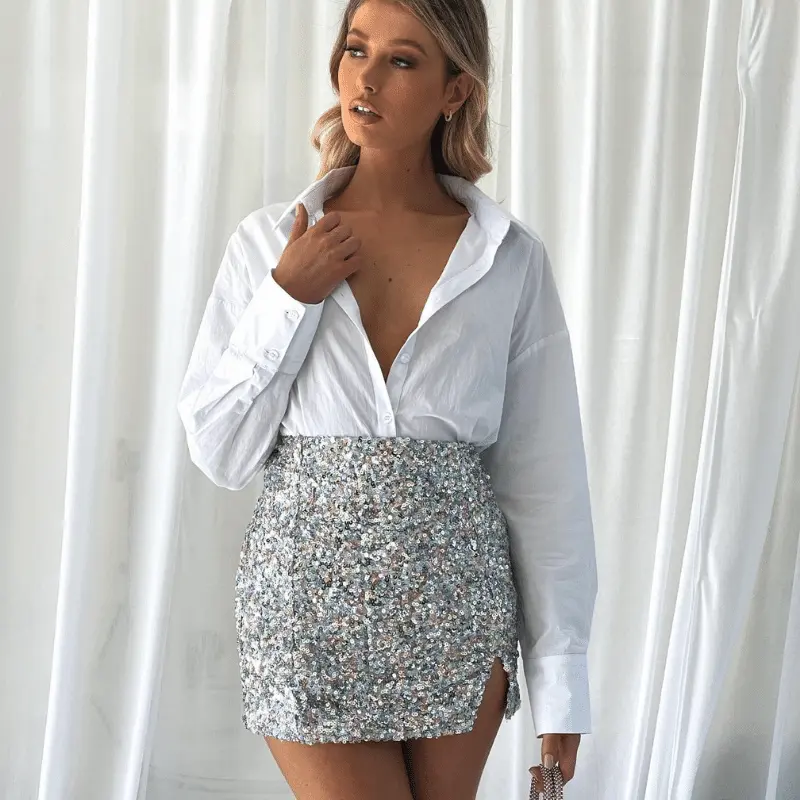 Price Range: $30 – $100
Size Range: 2XS – 3XL
This Australian brand perfectly hits the mark for a pleasing aesthetic. Their website is clean-cut and makes it a seamless experience to find the apparel you want.
Their clothing features a range of styles, from throwback 90s wear to modern business wear.
Like Missguided, they sell everything fashion-related. They also sell some name brands, like Levi's. The pricing is only a little more expensive than Missguided, but they have a ton of deals.
---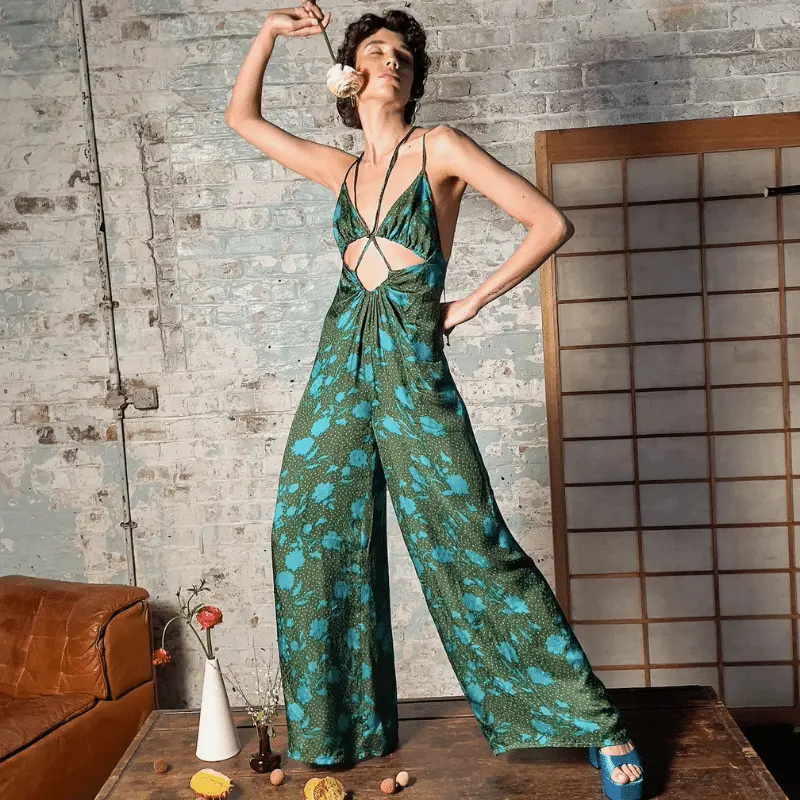 Average pricing: $50–$150
Size range: 4 – 18
Topshop is a brand that is mainly sold through other brands, but that hasn't stopped it from becoming a fan favorite. Topshop holds an edgier, more modern style that customers love.
It has a Californian, effortless vibe. Topshop has impressive quality while remaining affordable. The selection isn't as large, but you're still sure to find anything you need.
---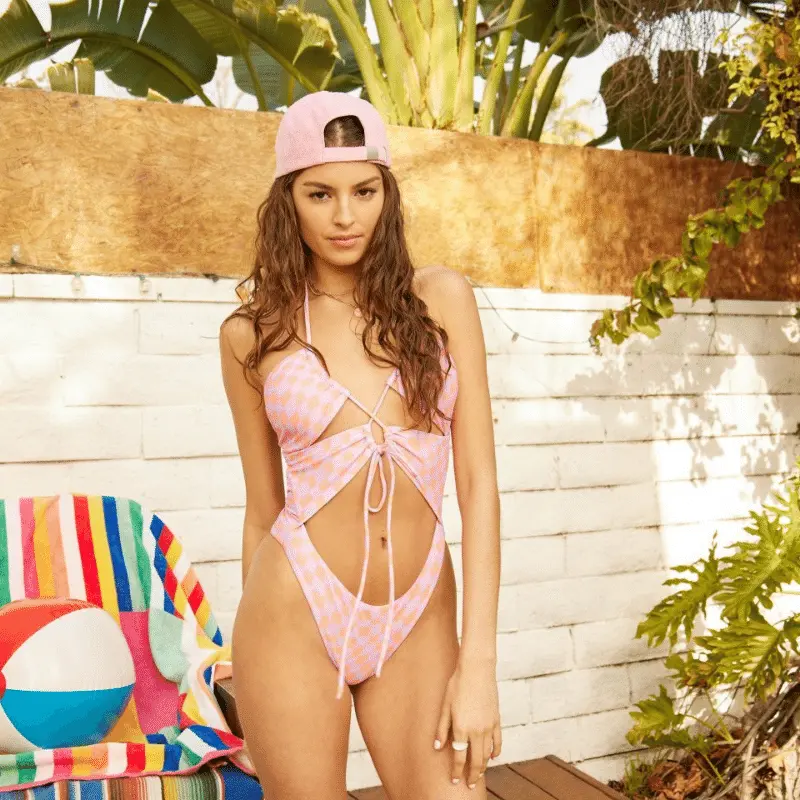 Average price range: $5 – $130
Size range: 3XS – 4XL
An absolute classic, Forever 21 has always been known for their use of current trends in the styles they offer. Their deals are unbeatable, joining Missguided in the budget-friendly club.
Forever 21 offers trendy graphic tees to formal dresses. They also offer a variety of accessories and shoes. Overall, it's a great store that rivals Missguided.
---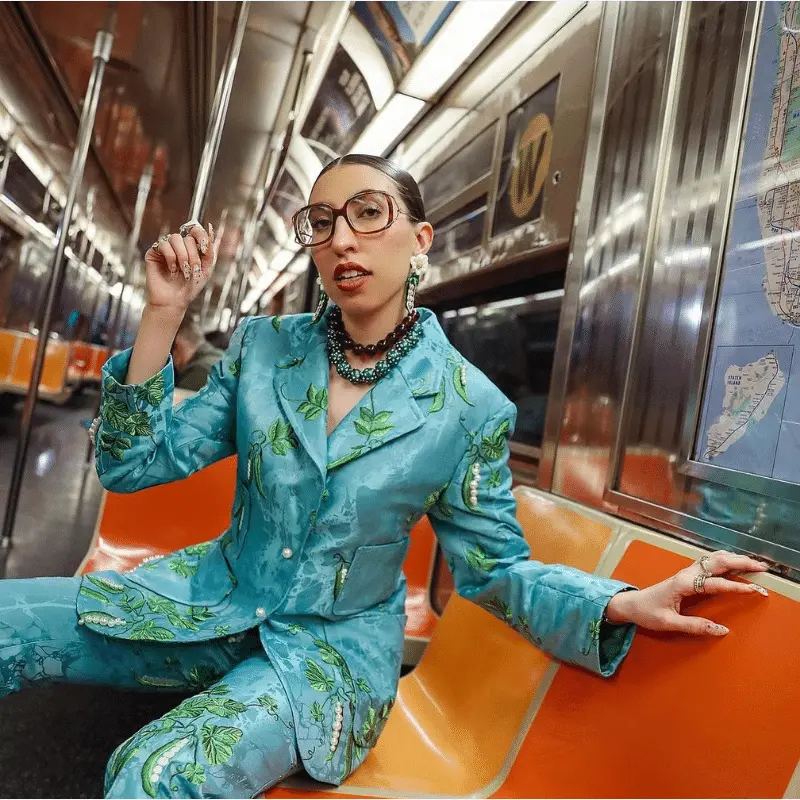 Average price range: $6 – $450
Size range: 2XS – 4XL
H&M has always been popular, but changes in the past couple of years have further boosted its appeal. It now offers a more sleek, chic, modern vibe in its apparel. 
They've also taken huge steps towards better sustainability, which is always a plus. H&M offers more traditional apparel, rather than using fad trends.
They even offer a bunch of professional wear options for you working gals.
---
Price Range: Varies based on brand ($50 – $5,000)
Size Range: 2XS – 2XL
Revolve is another brand that sells a variety of third-party name brands in addition to their own lines. Revolve can be pricey, but the style and quality are phenomenal.
Since they offer so many different brands, they offer a huge variety of apparel and accessories. They offer any aesthetic you could want, but we love their classy dresses and tops.
Revolve is an awesome place to shop because they really do have it all. In addition, their own brand produces some really great designs.
To Summarize Things
There you have it, 13 brands like Missguided to add to your closet. The options seem endless when it comes to shopping these days, especially when so many brands are hopping on the fad-fashion trend.
We can't get enough of the confidence-boosting styles from Missguided, and we know you all feel the same. That's why we hope you try out some of these alternative brands—we promise you won't be disappointed!