Glossier has built a reputation as the go-to cosmetic company for beauty lovers looking for a natural, glowing makeup look. In addition, they offer a variety of skincare products as well! If you're a fan of this minimalistic brand, we've compiled an excellent list of brands like Glossier for you to check out!
Brands Like Glossier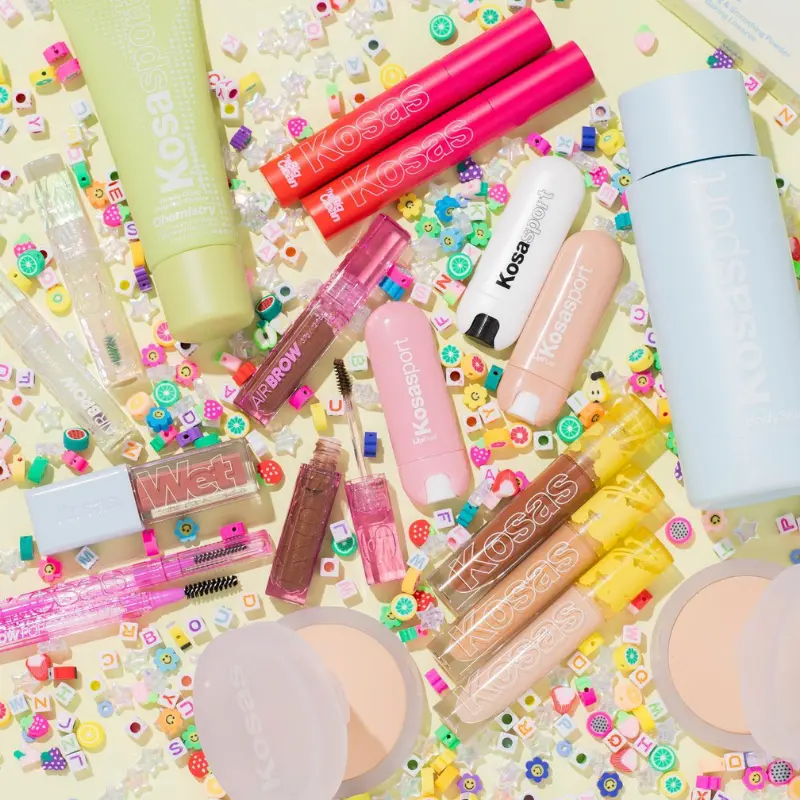 Average price range: $14 – $107
Kosas Cosmetics offers a variety of products to help you achieve that flawless no-makeup makeup look. With everything from deodorant and body wash to lipstick sets, Kosas offers a variety of clean and effective cosmetic products.
Not only does Kosas offer a wide array of clean skincare and makeup, but they have great discounts as well! Currently, gift sets are 24%-54% off! This makes Kosas a great option if you're looking to buy some great, clean makeup or skincare products at an excellent price!
---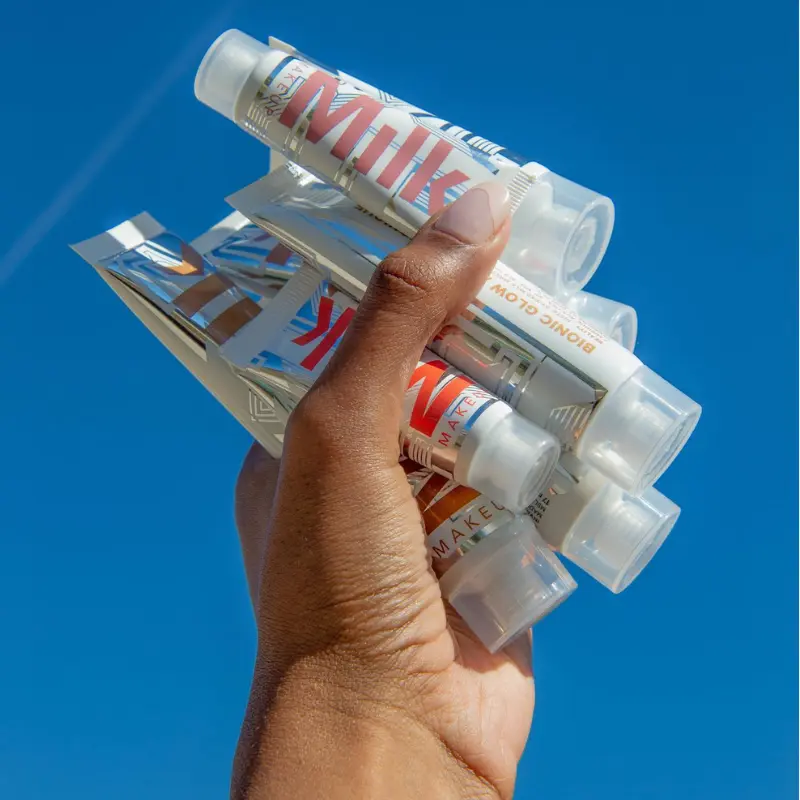 Average price range: $15 – $42
Milk makeup is very similar to Glossier, with a similar price point and a dedication to glowy, minimalistic makeup looks. Plus, they are cruelty-free and vegan!
We recommend checking out their best sellers list to start out with the top performing products.
RELATED: 16 Best Vegan Makeup Brands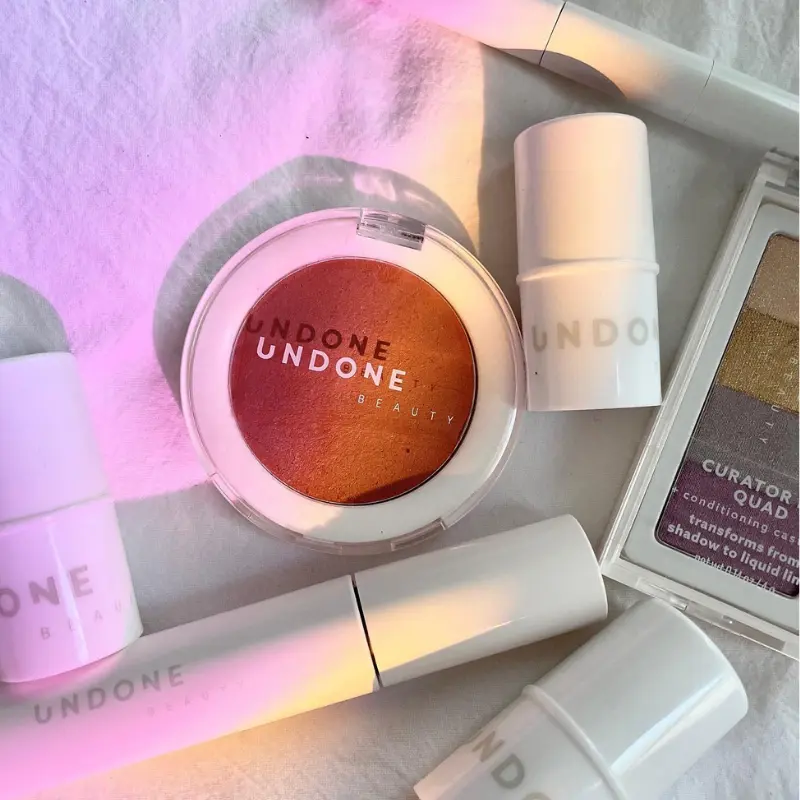 Average price range: $6 – $20
UNDONE Beauty focuses primarily on makeup rather than skincare. In addition, their collection is vegan and cruelty-free, which makes them a fantastic choice for the ethical shopper!
The makeup offered by UNDONE is incredibly natural. All of their products offer a subtle finish, offering hints of color and dewy sheens. If you're on the market for some wearable, everyday cosmetic products, UNDONE Beauty has a great selection to begin shopping from!
---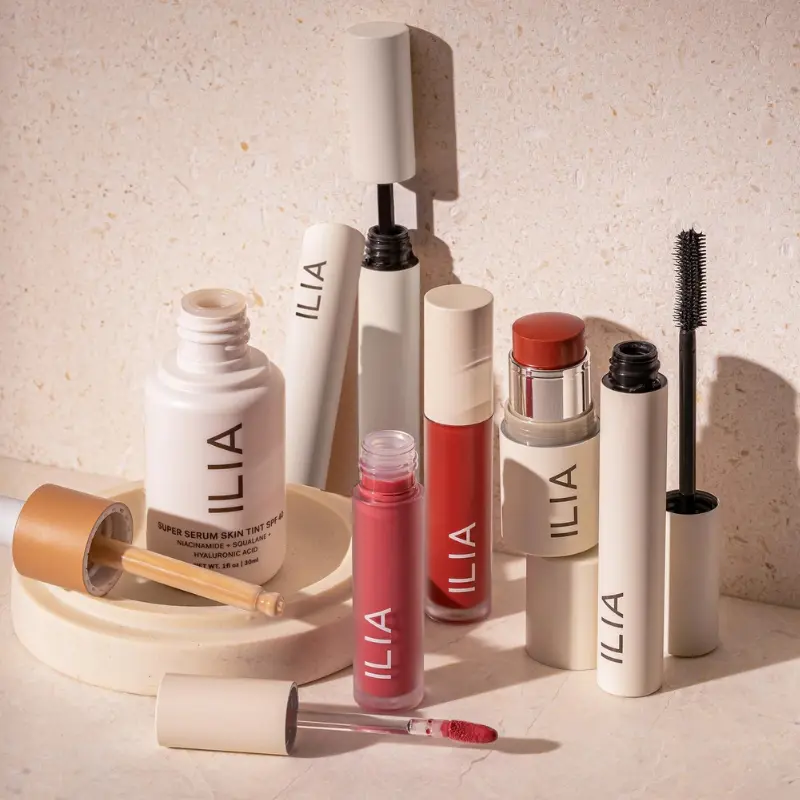 Average price range: $20 – $56
ILIA Beauty is another clean beauty brand on our list. With a focus on protecting the earth and making sure their makeup products have skincare properties to take care of your skin, they are a terrific brand to support!
ILIA has an amazing category of all-in-one multi-use stick pigment product! So if you're looking for a product to toss in your small clutch for the evening, this is a great option! It can be used for the entire face to add a bit of color or to touch up your current makeup!
---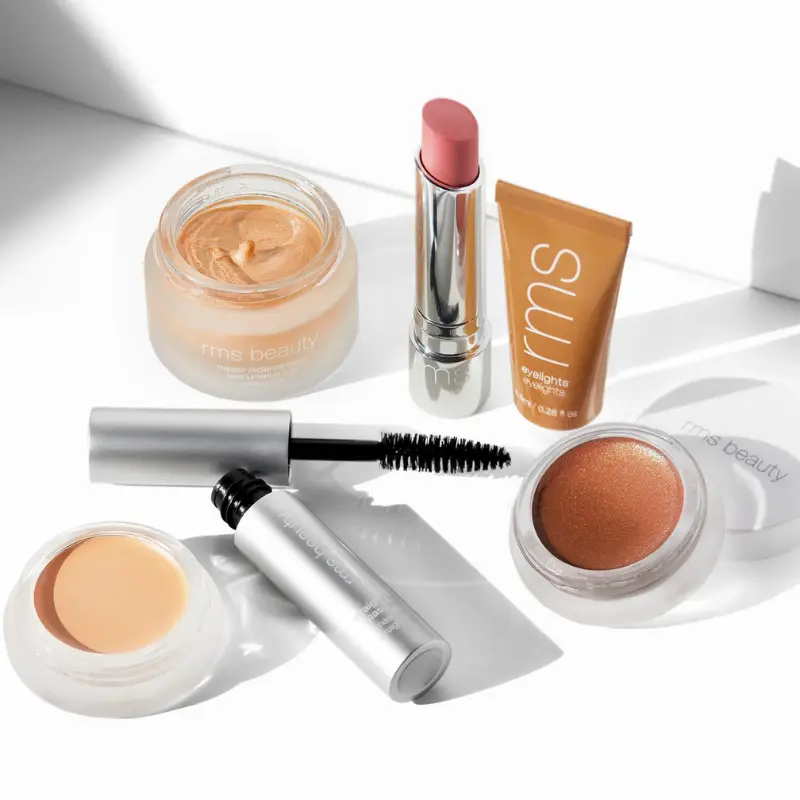 Average price range: $2 – $140
RMS Beauty boasts organic ingredients in their products! If you're looking for exceptionally clean cosmetics, this is an excellent place to start!
RMS Beauty offers great prices on their gift sets as well! While their products may seem a bit pricier, the excellent quality and assured gentleness on the skin makes the price points well worth it!
RELATED: 20 Best Natural Makeup Brands
---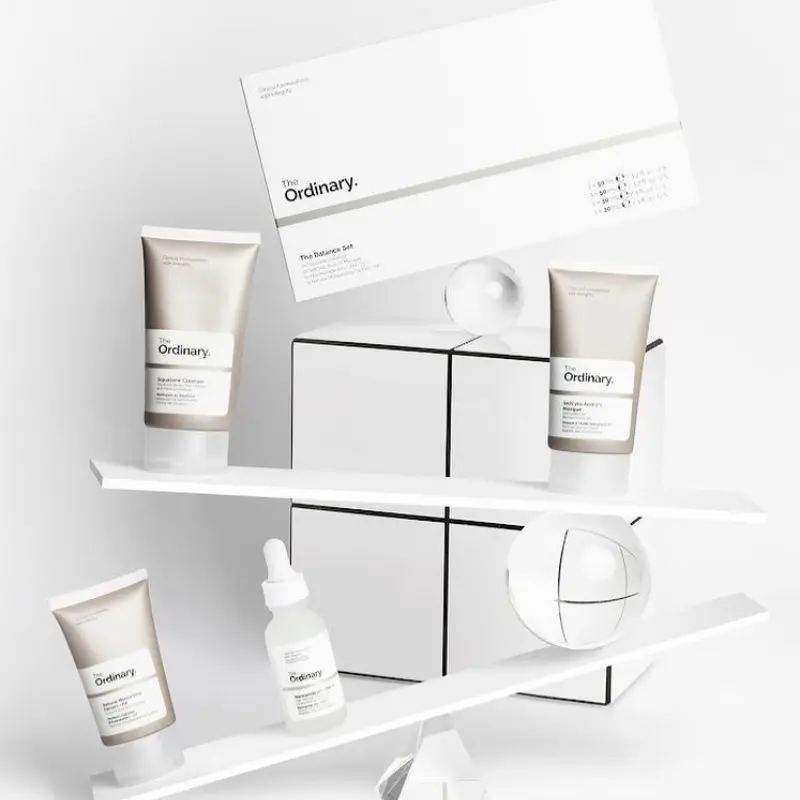 Average price range: $5 – $40
The Ordinary has gone viral for its affordable and effective skincare products. Offering everything from professional quality BHA peels to makeup primers, The Ordinary offers everything you need to prep your skin for your makeup! They have even released effective and affordable makeup products, mostly foundation and concealer products.
The Ordinary's products target specific skincare concerns—dryness, oiliness, signs of aging, and more. No matter what you're looking to improve, you can find a product to help you achieve your skincare goals!
---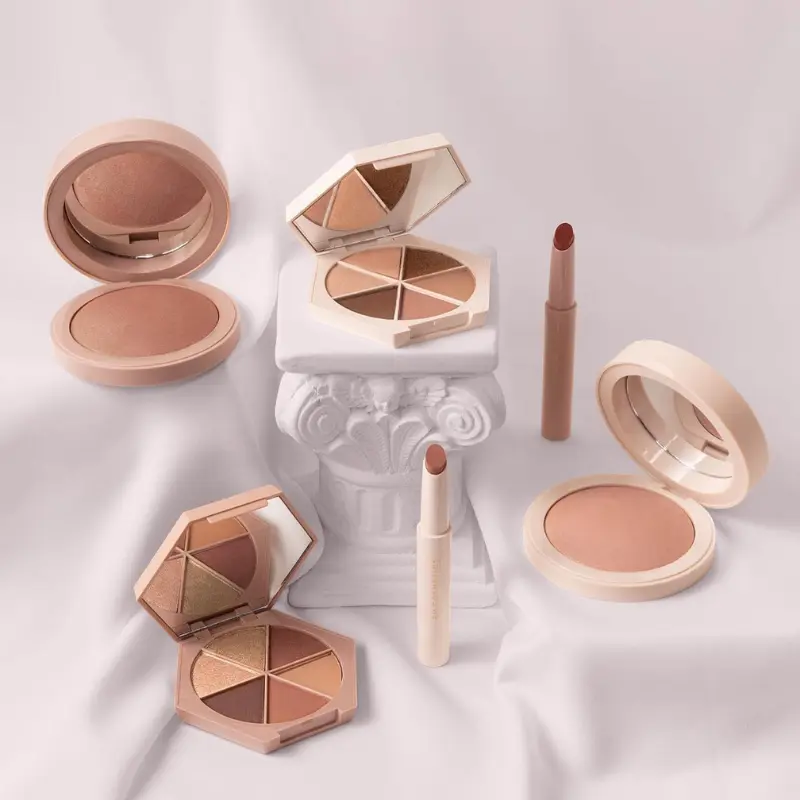 Average price range: $12 – $42
EM Cosmetics offers pigmented makeup products that give a sheer-medium buildable coverage, depending on application. If you're a makeup connoisseur who loves trying out new products, EM cosmetics has a wide variety of all of your favorites to choose from!
In addition to offering so many great makeup products, EM cosmetics also offer various discounts! There is an additional 15% if you so sign up for SMS messaging, free shipping for purchases over $50, and other various pop-up sales throughout the site! So if you're looking for a budget-friendly brand, EM cosmetics has amazing deals!
---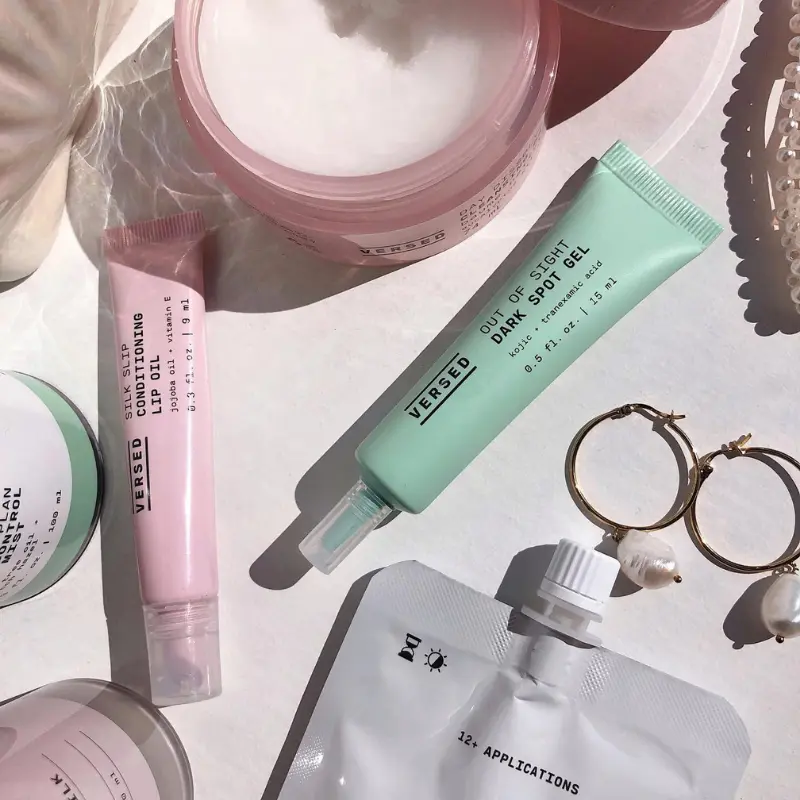 Average price range: $14 – $64
Versed is a vegan skincare range, perfect for any conscious vegan shopper out there! Additionally, they focus on caring for the planet, making them a great choice for the environmental shopper!
If you're after truly minimal and recyclable packaging, Versed is a fantastic option for you! There are no frills with this brand, only gentle skincare and environmentally conscious ingredients for both the products and packaging!
---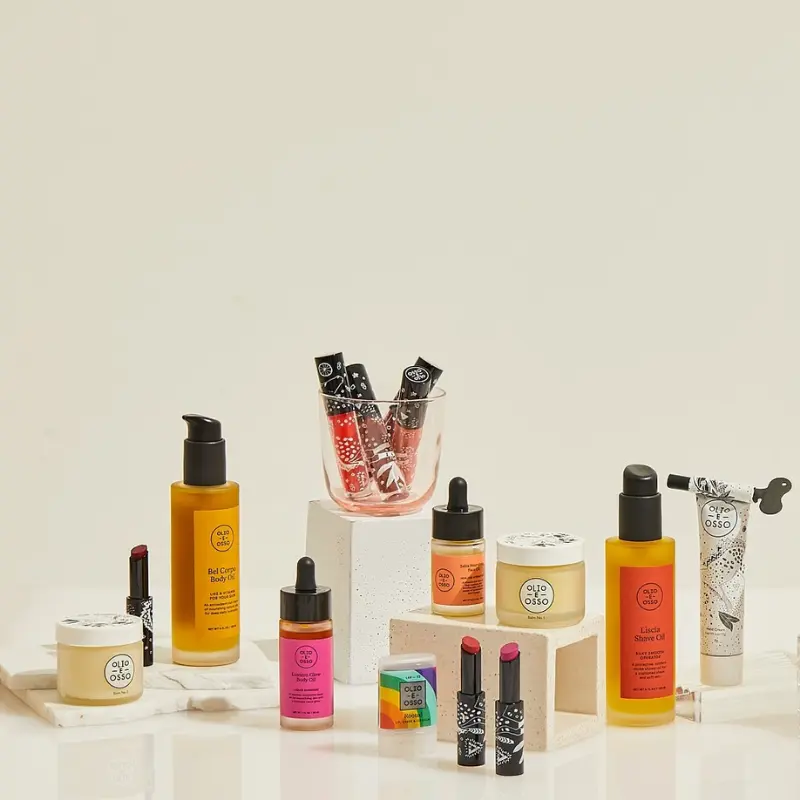 Average price range: $28 – $70
Olio E Osso offers both skincare and makeup, but they specialize in oils for the face. If your skin is dehydrated and you're looking to rebalance or if you're just after a great shave oil, they've got you covered!
Their products are clean beauty and skincare as well! So if you're looking for products that are kind to your skin and the environment, Olio E Osso is a great choice for you!
---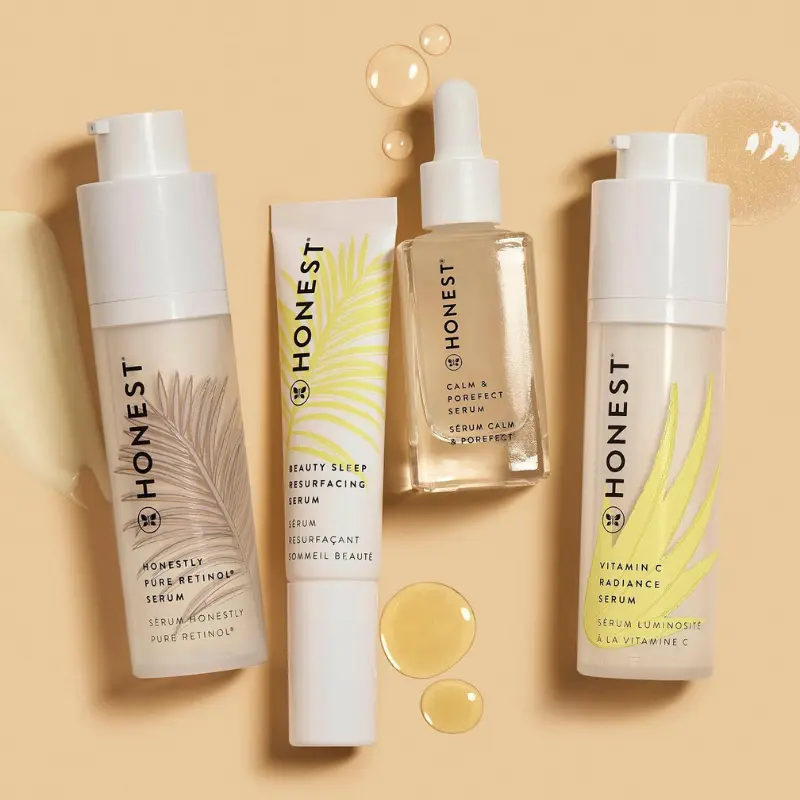 Average price range: $6 – $110
Honest Beauty is a popular, clean beauty brand from Jessica Alba. The products are clean, cruelty-free, and vegan! So if you're after a polished, glowing, Hollywood-classic look, this is an excellent brand for you to try out!
In addition to their individual products, Honest Beauty offers some truly great gift sets priced below individual value! One of their most popular gift sets is a 5-Minute Face Kit, which provides everything you need for a full makeup look – great for beginners!
---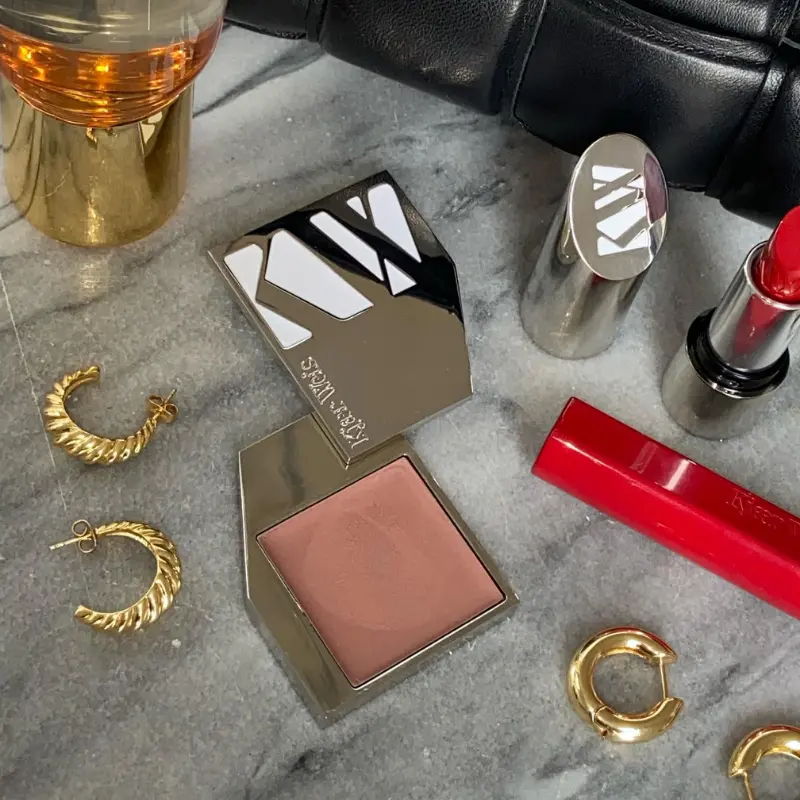 Average price range: $20 – $100
Kjaer Weis offers cosmetic products with a luxury feel – that just so happen to be sustainably manufactured! So if you love a full face of makeup and want to make sure you're supporting brands with ethics, Kjaer Weis is a fantastic option for you!

Their luxury-inspired cosmetics offer everything from gorgeous deep red lipsticks to incredibly volumizing mascara!
---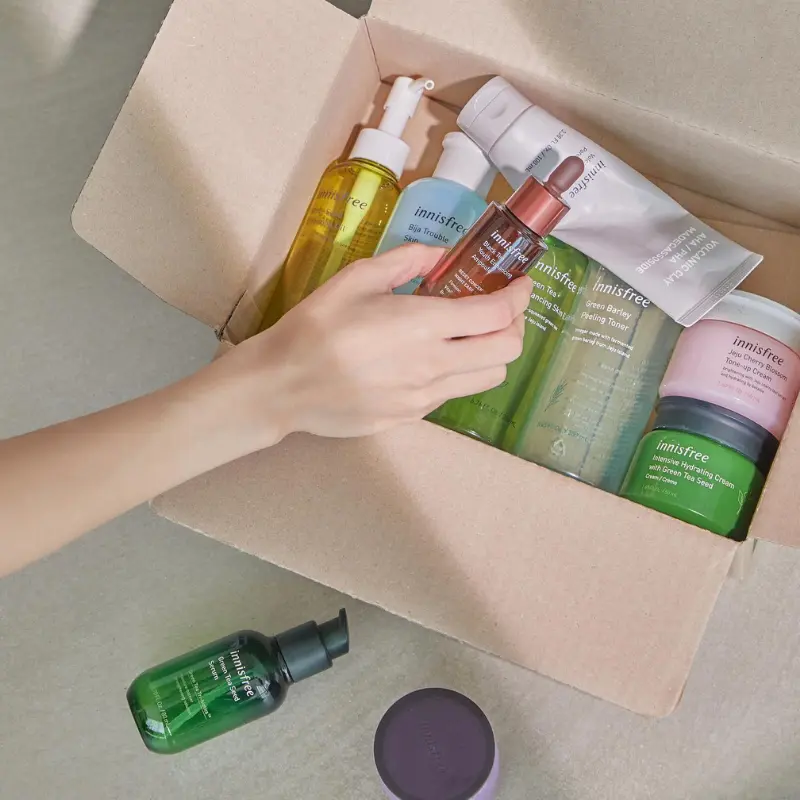 Average price range: $7 – $40
Innisfree offers an entire range of skincare and makeup products at very reasonable prices! If you're on the market for a new cleanser or moisturizer, you can find a wide array of offerings suited for your skin type and skin concerns!
Innisfree also offers a fantastic, highly-rated Reef-Safe sunscreen! So if you love catching some waves or simply going for a relaxing dip in the ocean, their sunscreen will protect both your skin and the creatures of the sea!
---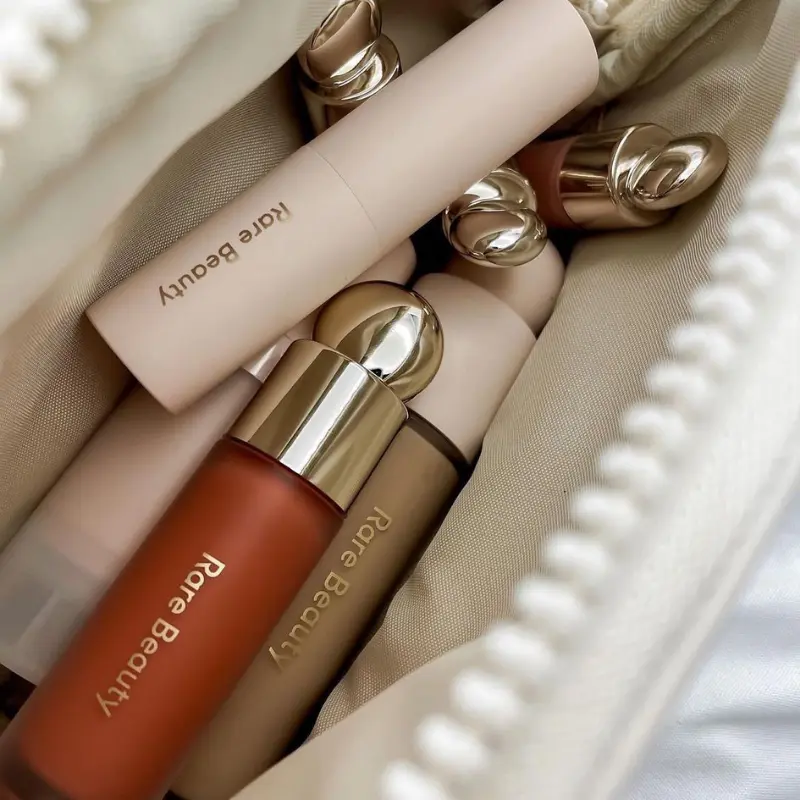 Average price range: $4 – $60
Rare Beauty is a relatively new beauty brand by Selena Gomez that is all about that healthy glow. Not only is this line vegan and cruelty-free, but it's also super affordable.
That doesn't mean it lacks in quality though—this line has gotten amazing reviews. In fact, you can check ours out right here.
---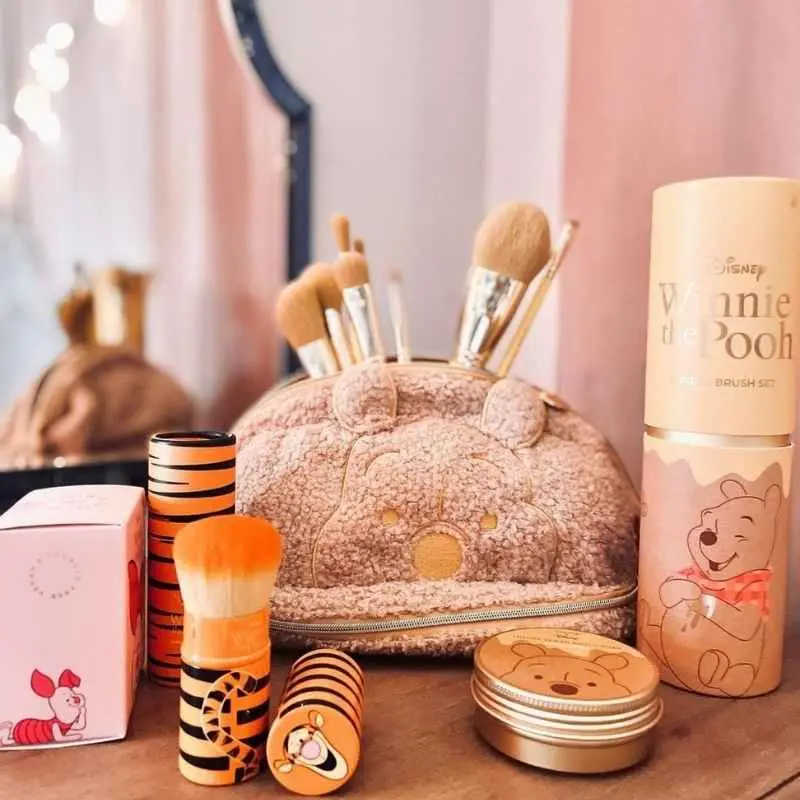 Average price range: $19 – $200
This indie beauty brand is vegan, cruelty-free, and all about self-expression. While they are mostly known for their makeup brushes, they also have a colorful makeup line including eyeshadow, blush, and mascara.
Plus, if you're a Disney fan, they have THE cutest Disney collections.
---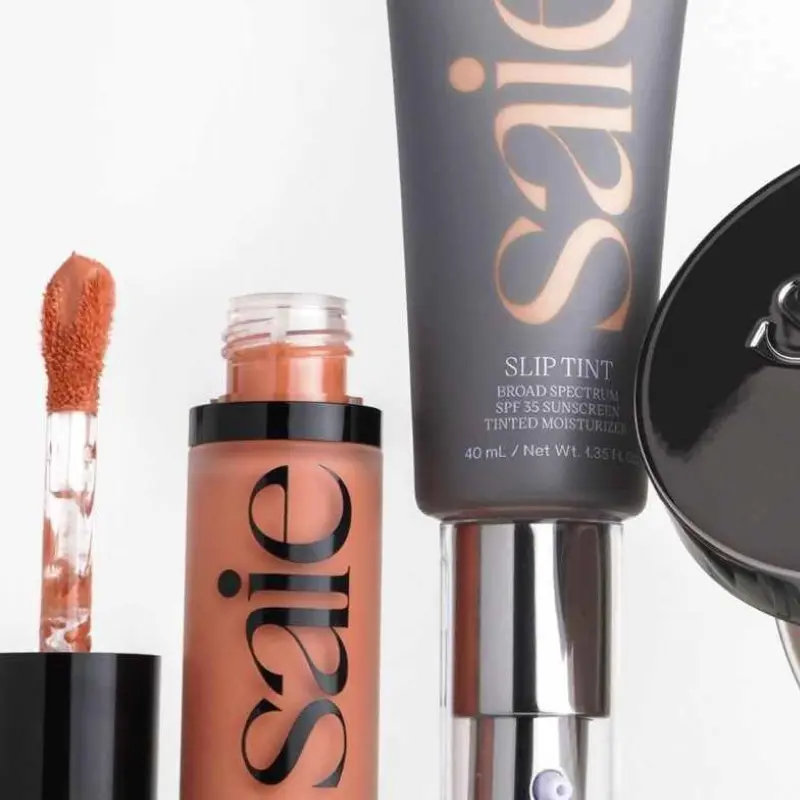 Average price range: $10 – $160
Last but certainly not least is Saie, a clean beauty brand with skin-loving ingredients. They believe in high-performance formulas that make your skin glow.
Some of their bestsellers are their tinted moisturizer, liquid lip balm, and creamy balm bronzer.
In Conclusion
Glossier is an amazing skincare-first brand that focuses on everyone's natural beauty, and luckily, they aren't the only ones.
If you need more inspiration for your skincare and makeup routine, this list of brands like Glossier has everything you need!