Should Rare Beauty be your new go-to makeup brand? Read our Rare Beauty reviews for all the info on Selena's new line.
Many celebrities have moved toward pushing makeup brands and have found success. Rare Beauty, propped up by Selena Gomez, is one of the latest. But even with so much exposure, you have to wonder if Rare Beauty's products are any good.
We're here to tell you whether or not they're worth the hype. Read our Rare Beauty Reviews to see if this makeup line is famous for its quality products and happy customers or recognized only because of the celebrity.
What is Rare Beauty?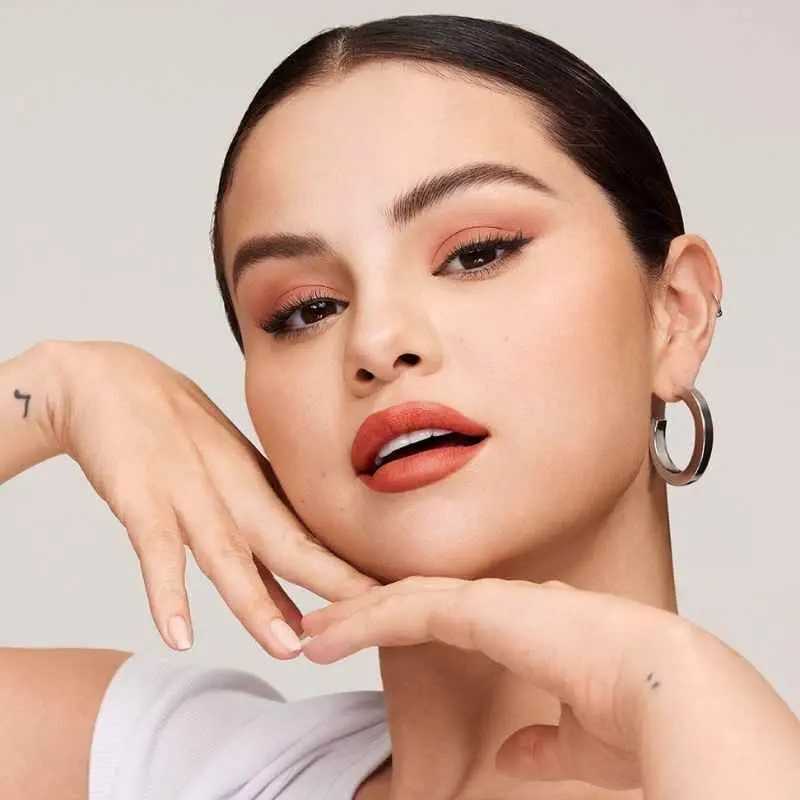 Rare Beauty, a new makeup brand launched in 2020 by Selena Gomez, prides itself on makeup made to feel good in, embracing uniqueness instead of hiding it with makeup.
The brand openly supports mental wellness and all gender identities, sexual orientations, races, cultures, and physical or mental abilities. In addition, it gives 1% of its annual sales to the Rare Impact Fund to expand mental health services in underserved communities.
The makeup products are environmentally friendly, wrapped in recyclable packaging that is easier to use for people who struggle with mobility, and are vegan and cruelty-free.
Rare Beauty Overview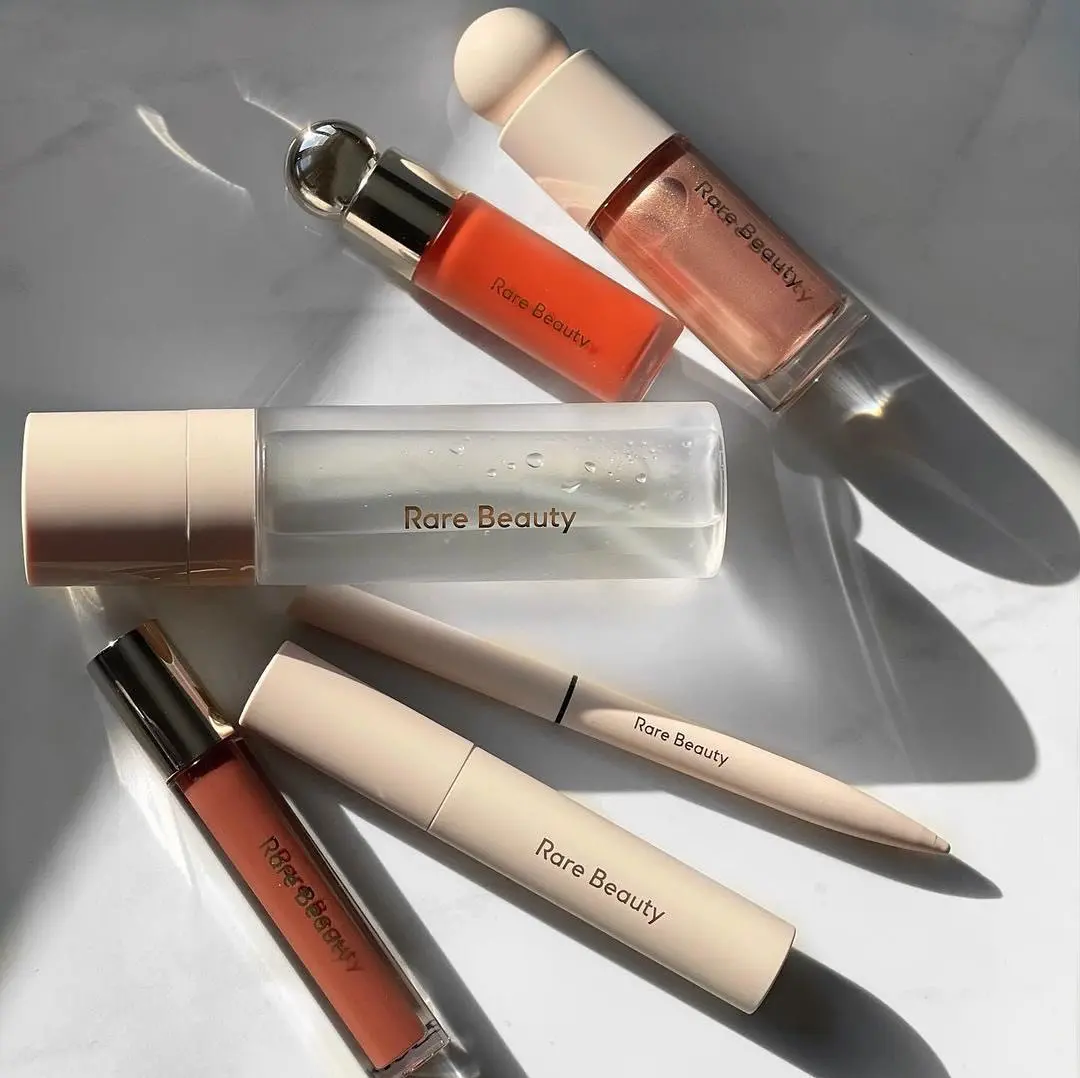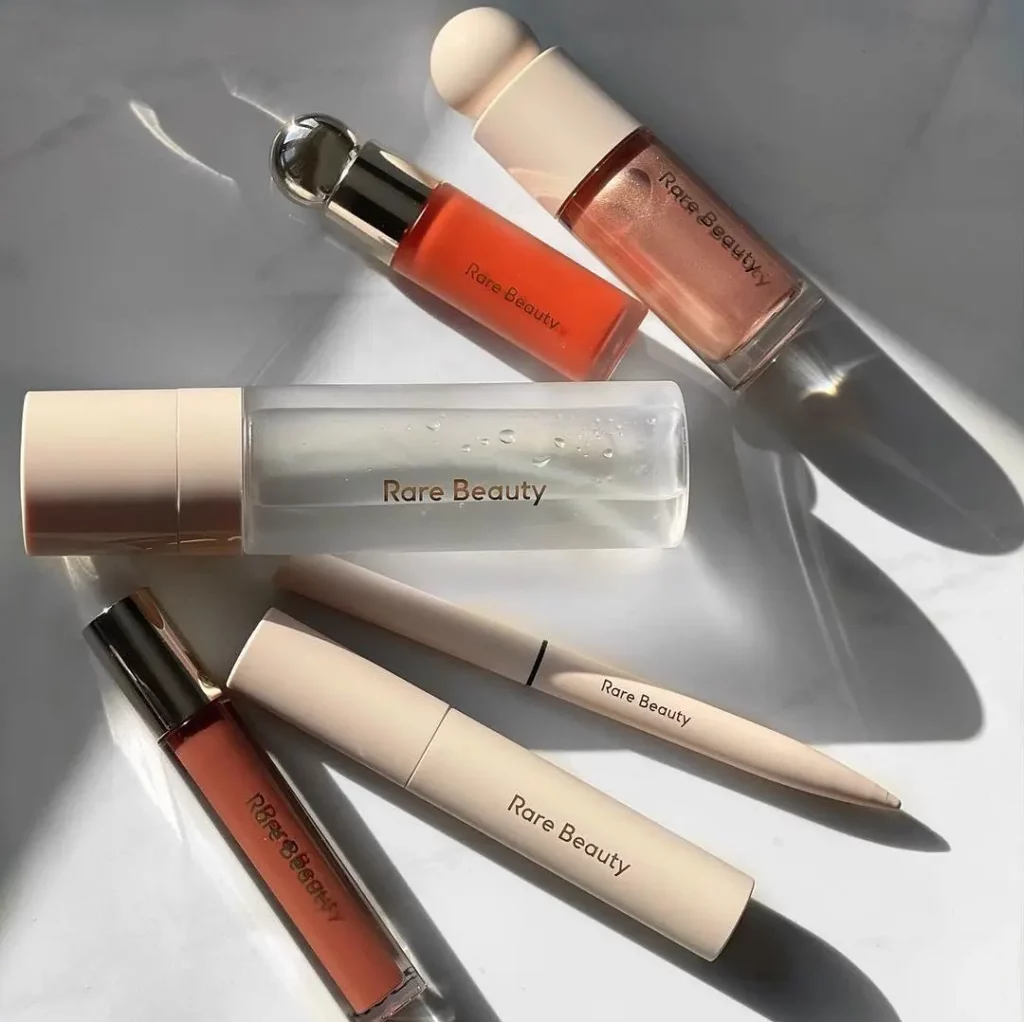 Rare Beauty sells an assortment of makeup products from bronzer to blush to liquid eyeshadows and foundation. The online store also offers various makeup tools.
This brand is great if you're on a budget. Prices of products typically range from $14-29, a fairly reasonable price, especially for foundations that usually run up to $50 or more.  
Rare Beauty Reviews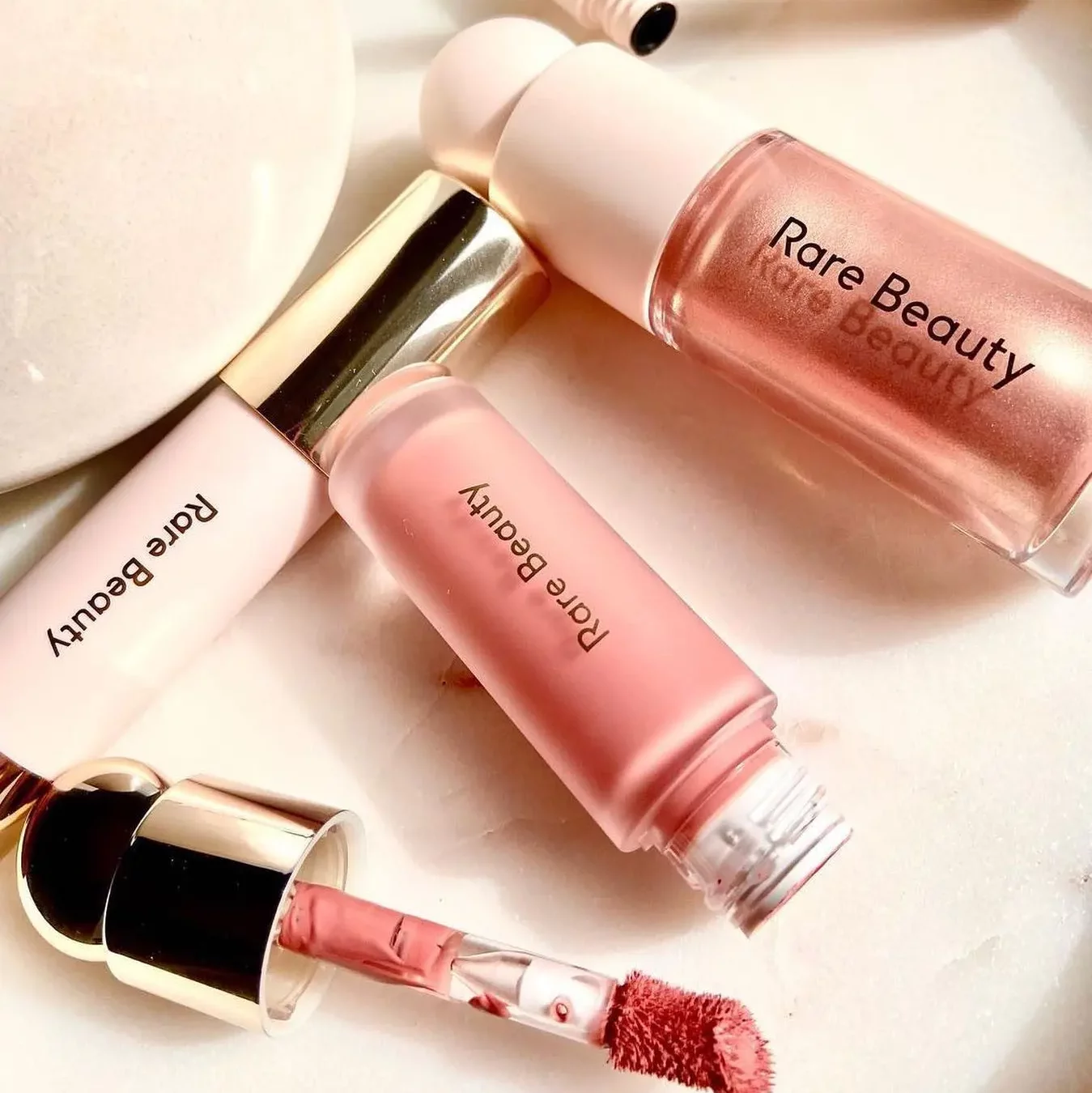 Overall: ★★★★ 4 Stars
Shoppers raved about the coverage being lightweight to the point some said they didn't even notice they were wearing makeup throughout the day.
Additionally, many were impressed the packaging was designed for people with mobility issues.
Many customers said the blush was easy to layer to get the right color, although some generally complained the brand's color palette was too bright and pigmented.
Price: ★★★★★ 5 stars
Rare Beauty is quite affordable. In the $14-29 range, you can't go wrong. Many other makeup brands are double for their products; however, the quality might be better.
This brand is excellent for people hoping to brighten their face with fun and natural colors, not hide their blemishes and or use heavy contour. The price reflects that.
Quality: ★★★★ 4 stars
Fans of Selena Gomez were also big fans of the makeup brand. They said the makeup was buildable, easy to apply, and stays on well.
Some compared it to drug store quality makeup, but most were more than impressed with this brand's quality.
Customer Service: ★★★★★ 5 stars
Customers were pleasantly surprised by the customer service. Saying it was really helpful in finding the right color matches for them and allowing returns.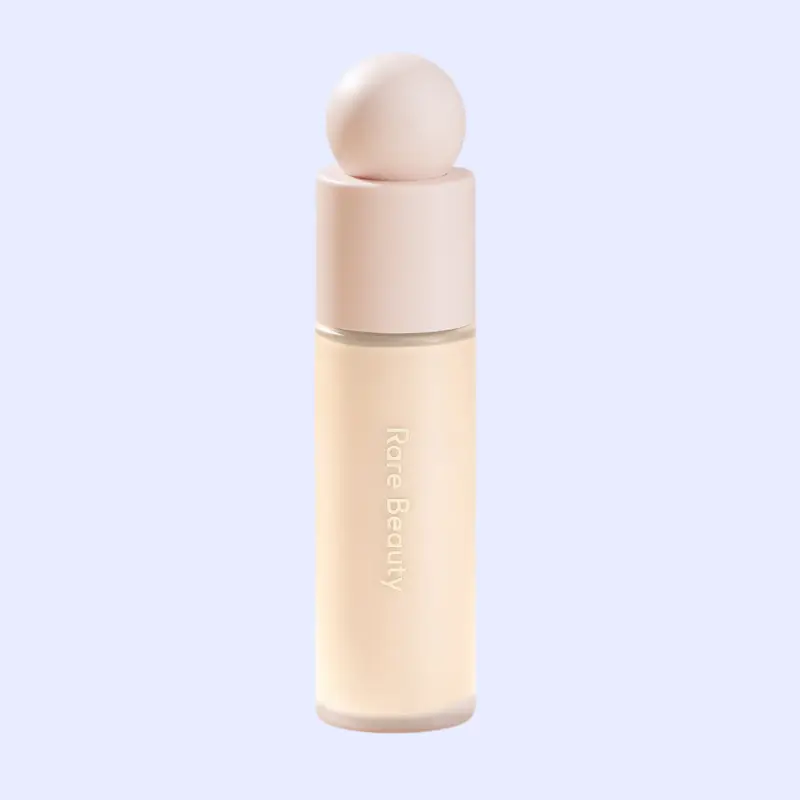 $29
With 48 shades of Rare Beauty's Liquid Touch Weightless Foundation, how could you not find a match? So many customers agreed, they found the perfect fit with the help of customer service.
The foundation is made with lotus, gardenia, and white water lily to soothe, calm, and nourish the skin.
Buyers said the foundation evened out their skin tone and felt very light and buildable so they could get the look they wanted without drying out their skin or feeling caked out. A few did say, however, that it made their oily skin look greasy.
---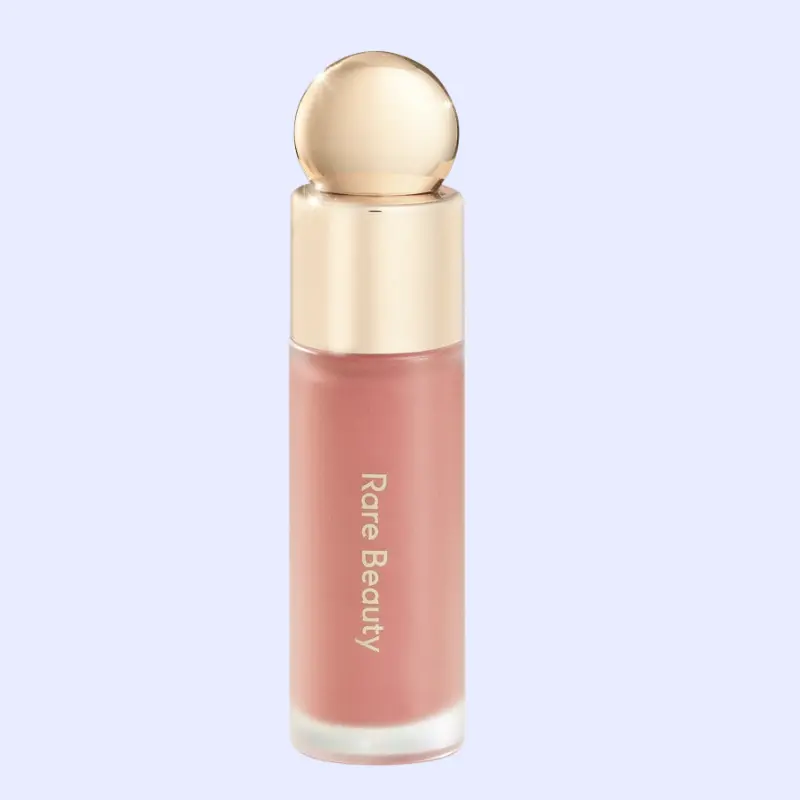 $20
Customers said this liquid blush isn't sticky or runny.
They also raved about the pigmentation of the various shades, saying they only needed a few drops for a color that was bright and fun yet very easy to blend.
---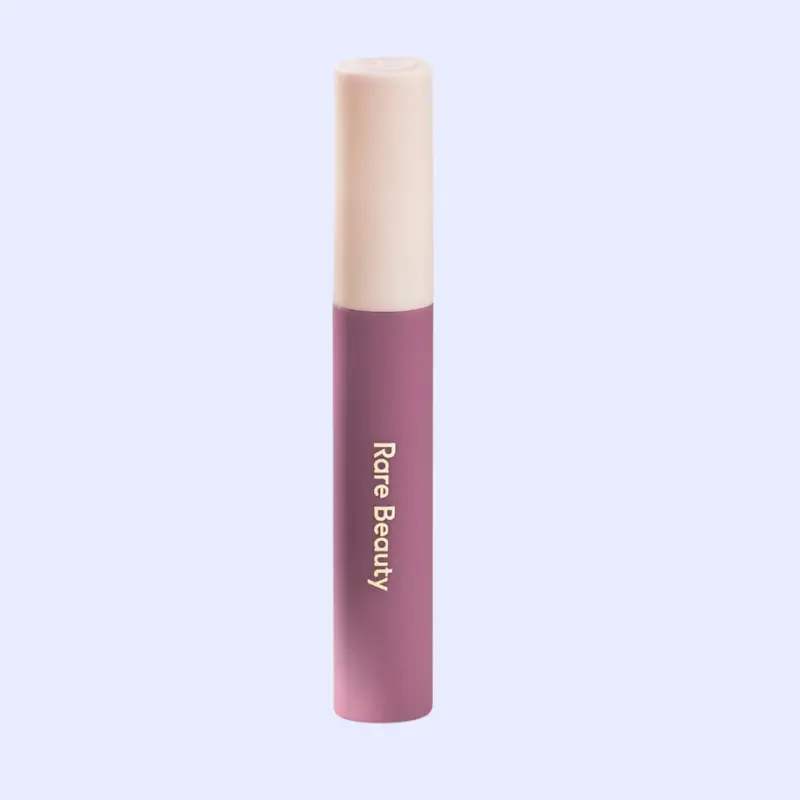 Reviewers gave this matte lip cream 4.8 stars. Clearly, they were satisfied with its creamy and lasting color.
The matte lip cream comes in 12 shades, from wine red to nude mauve. Many said the colors fit perfectly with their lip color and skin tone.
---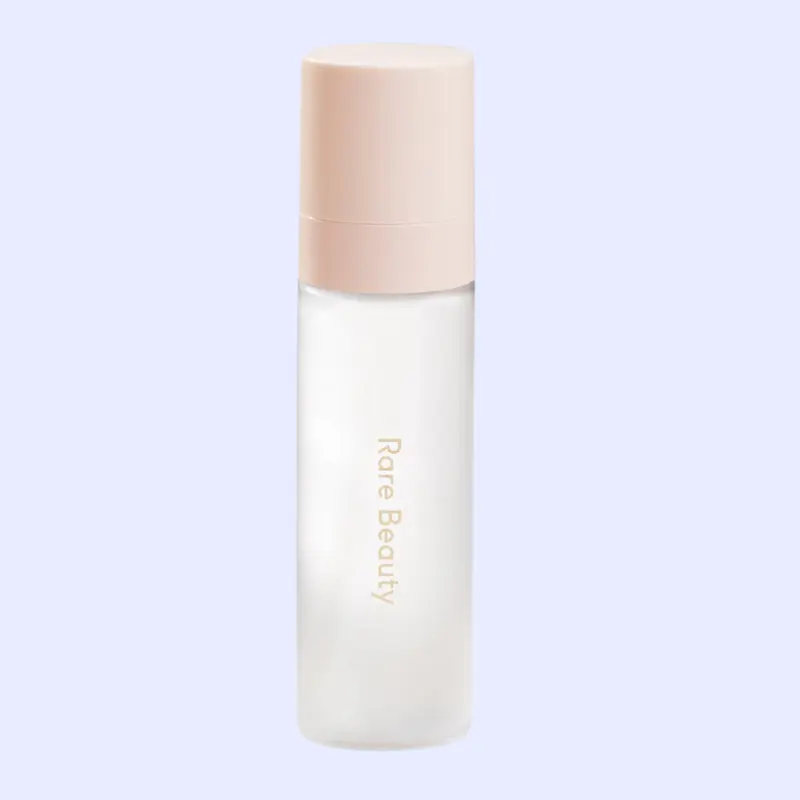 $24
Rare Beauty came out with a botanical mist to set your makeup, and it quickly grew to a top seller.
Customers said it did a great job hydrating their skin and keeping their makeup looking fresh for long flights or hot days.
Those with oily skin said the mist was not for them and made their face look greasy, but those with normal or dry skin were happy with their purchase.
What Are Others Saying?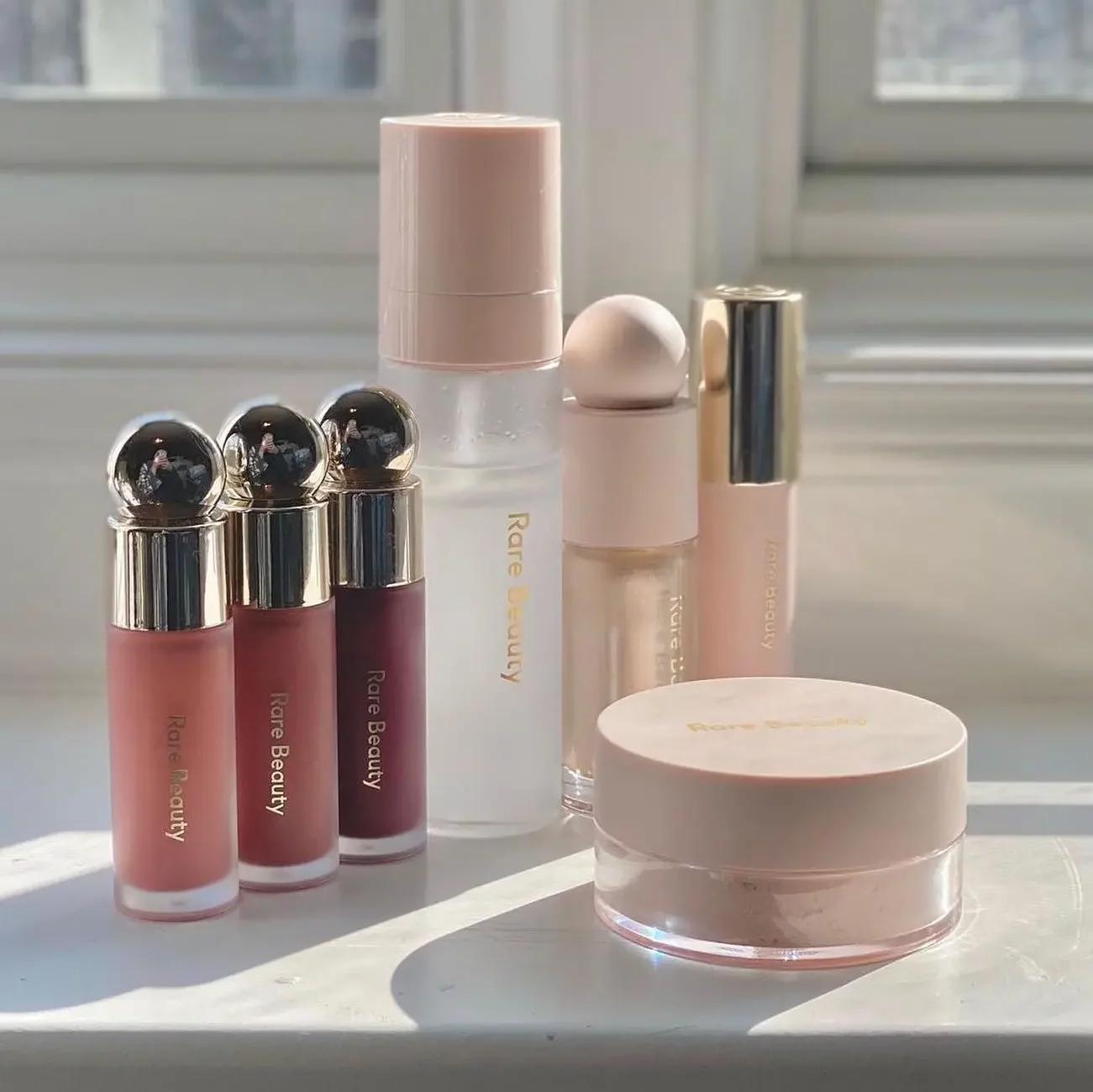 Rare Beauty has overwhelmingly positive reviews, with most customers finding their products fun and easy to use.
They were happy with the liquid options rather than powder.
They felt the makeup was very lightweight and didn't need to use much to get the desired look because the products were super pigmented.
Based on hundreds of Rare Beauty reviews across the web from sites like Sephora and Reddit, here are the main points of feedback from customers about this brand:
Lightweight and long-lasting
Bright and pigmented color options
Inclusive brand
Some products not suitable for oily skin
Bottom Line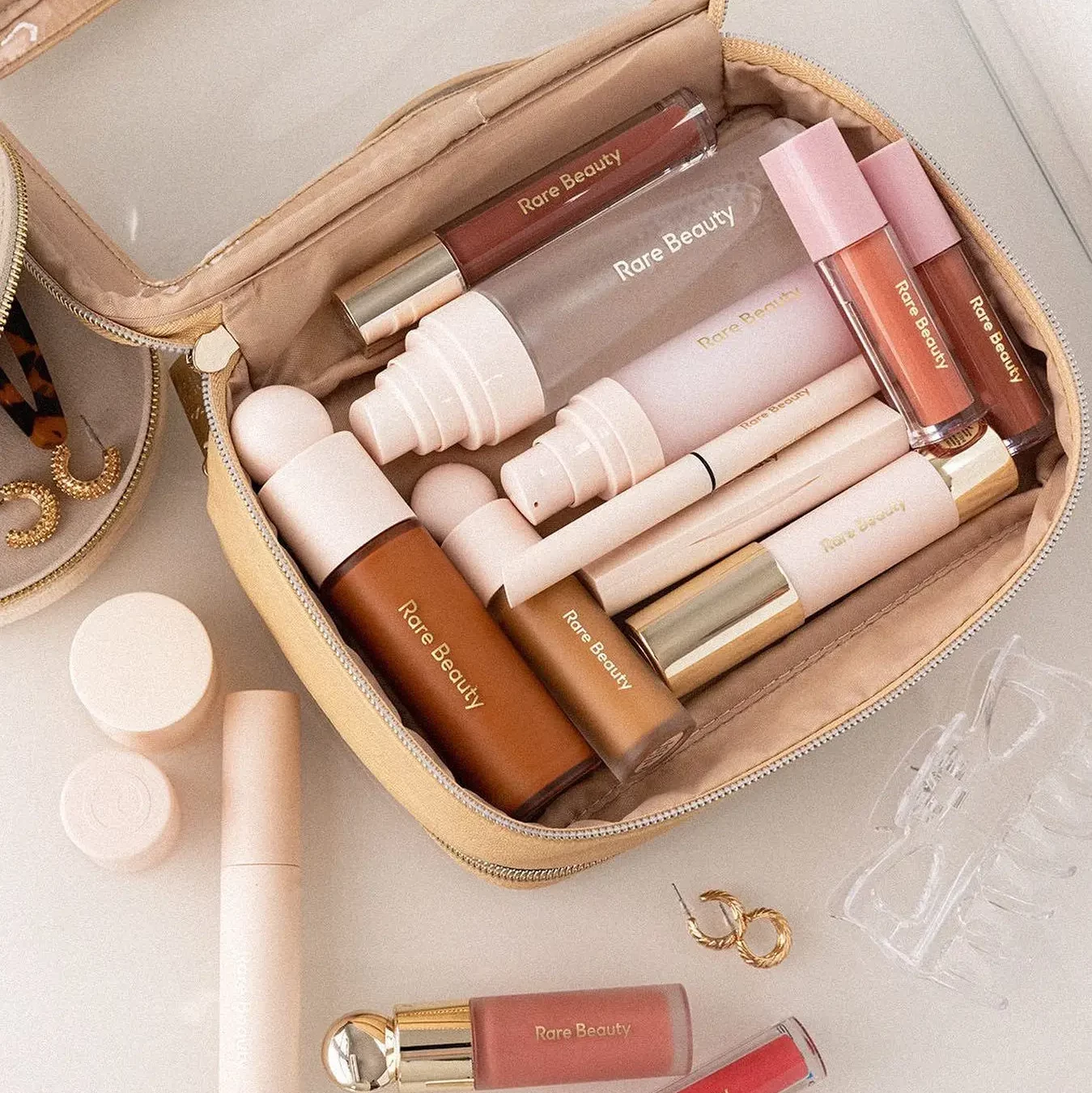 Celebrity makeup brands are not always everyone's favorite. Instead, most tend to choose whether they like the brand based on the celebrity.
Selena Gomez draws in many makeup users who appreciate a makeup brand that designs packaging for people with mobility issues, donates to improving people's mental health, and has inclusive color options.
Some complained the products were not suitable for oily skin, but this was one of the only serious and common problems customers found with the brand.
Overall, customers seem very happy and excited about the new makeup line.
Rare Beauty Alternatives
UP NEXT: 9 Zero Waste Makeup Brands For a Beautifully Clean Look