Since its launch in 1998, Athleta has bloomed into one of the most popular athleticwear brands on the planet. With its buttery soft legging material and fashionable athleisure products, Athleta is definitely a force to be reckoned with in the realm of fitness apparel.
If you're like us, you're constantly keeping an eye out for comparable brands. Even if you aren't actively looking for an Athleta dupe, it's always great to try something new. That's why we've put together a list of 13 brands like Athleta to shop from now on.
We found these were the brands that are most similar to Athleta in terms of quality and style. If you're looking to grow your athletic wear collection, read our list below!
And if you're looking for more great activewear, here is our list of the best athleisure brands!
Brands Like Athleta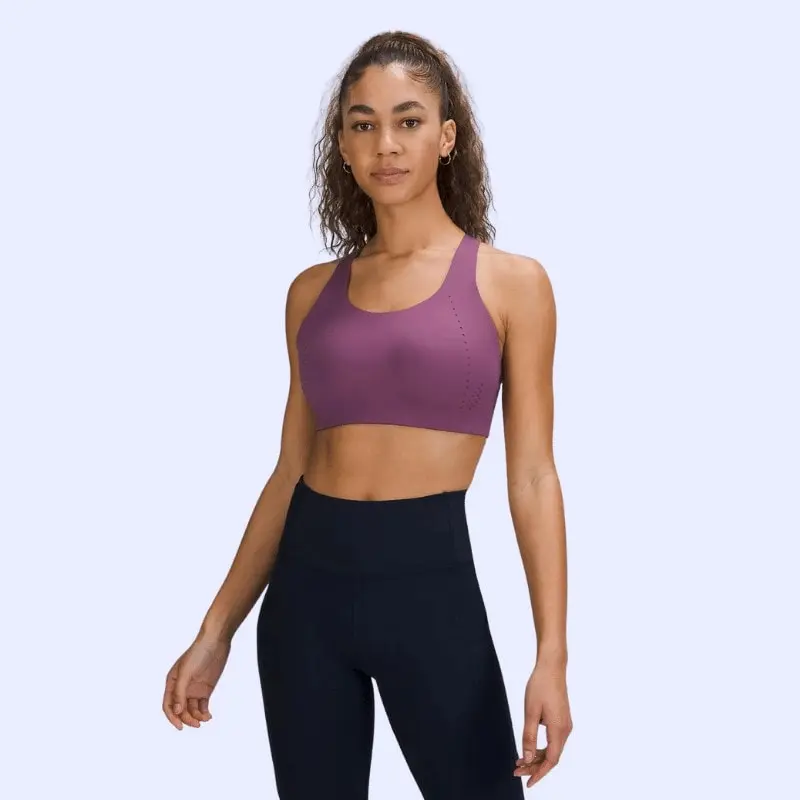 Average pricing: $8 – $228
Size range: XS – 2XL (women) and XS – 5XL (men)
Lululemon is by far the most similar to Athleta. In fact, it's probably the only brand more popular than Athleta on this list. 
When you think of athletic wear, you think of Lululemon. This brand basically invented the buttery soft material that many brands now aim to replicate. The price range is generally the same as Athleta, though some items might be a little more costly.
You can't go wrong with Lululemon; it's the holy grail brand in the fitness community.
---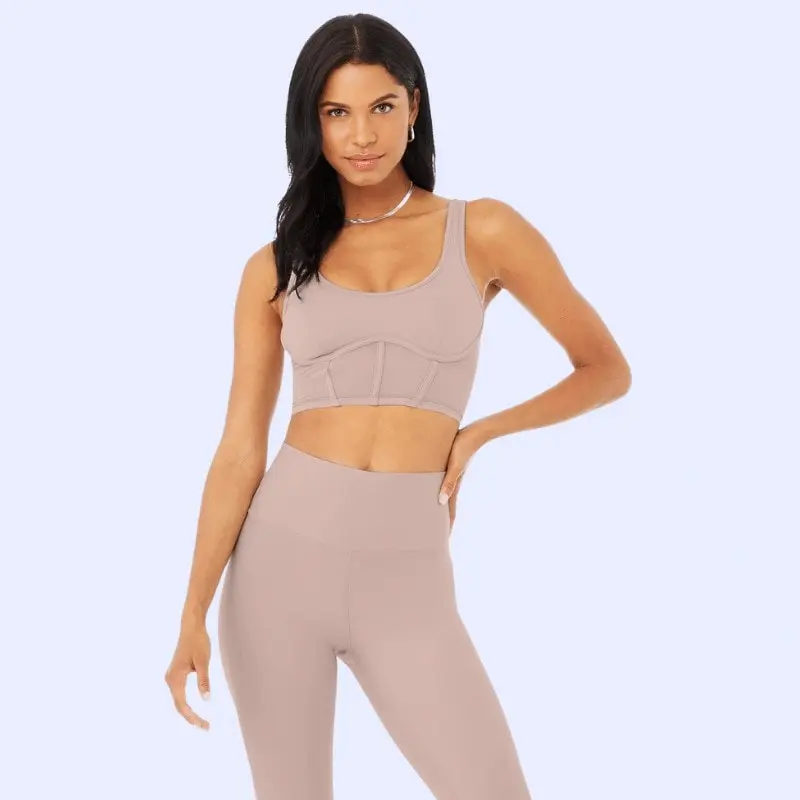 Average prices: $22 – $148
Size range: 2XS – 2XL (women) and XS – 2XL (men)
Alo Yoga is a celebrity favorite brand based in New York. They're definitely fashion-forward with pieces that seamlessly work in both the yoga studio and for streetwear. 
They also offer a large variety of loungewear. The price point for the brand is similar to Athleta, but is a little more expensive.  
Alo Yoga is the perfect brand for those who focus mostly on yoga workouts rather than strenuous performance workouts. This is one of our personal favorites. 
---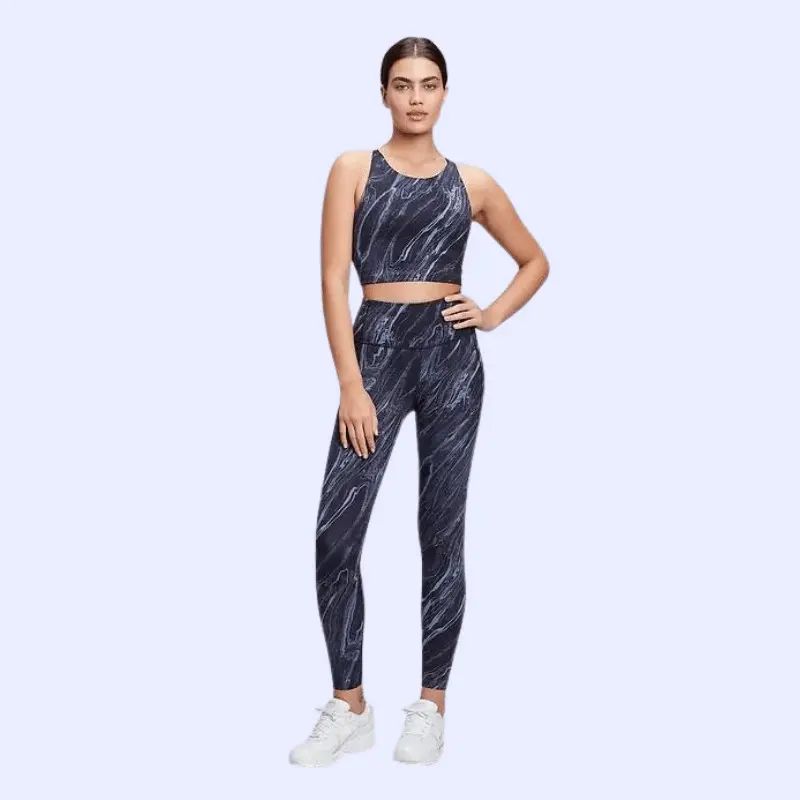 Average prices: $5 – $200
Size range: 2XS – 2XL (women) and XS – 3XL (men)
GAP's athletic apparel line is a subsection of their company. The line is loved by many customers and they constantly have great deals.
GAP products are actually produced by the same overall company as Athleta, so it's a great dupe. The material doesn't have that same buttery feel as Athleta's, but they offer some really awesome products. The designs are similar as well, making this the perfect alternative brand. 
---
Average prices: $28 – $110
Size range: 2XS – 3XL (women) and 2XS – 3XL (men)
Outdoor Voices has been steadily growing into a popular brand for fitness apparel and they've gained a huge following in the past couple of years.
Their aesthetic is known for being quite classic and minimal, in both design and color. Outdoor Voices does a great job of including the community in their brand, often having OV Ambassadors at school campuses. 
A pair of leggings from Outdoor Voices comes in at around $78, which is still an investment but is still cheaper than Athleta. 
---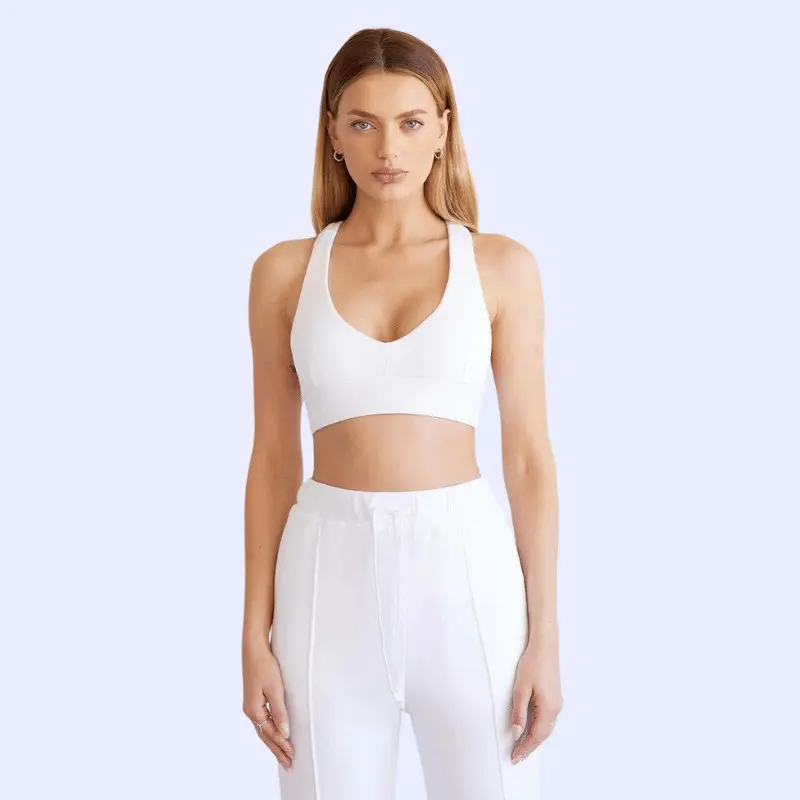 Average pricing: $20 – $1,100
Size range: 2XS – 2XL (women)
Carbon 38 is unique as it is a brand that offers over 80 separate brands. From Nike to their own Carbon 38 brand, the company provides every fitness product you could ever need.
The price varies as they offer so many different brands. Their mission is to offer products that have the perfect fit, fabric, and function. This brand is full of amazing curators, collaborators, and creators. 
Plus, it's a great Lululemon dupe!
---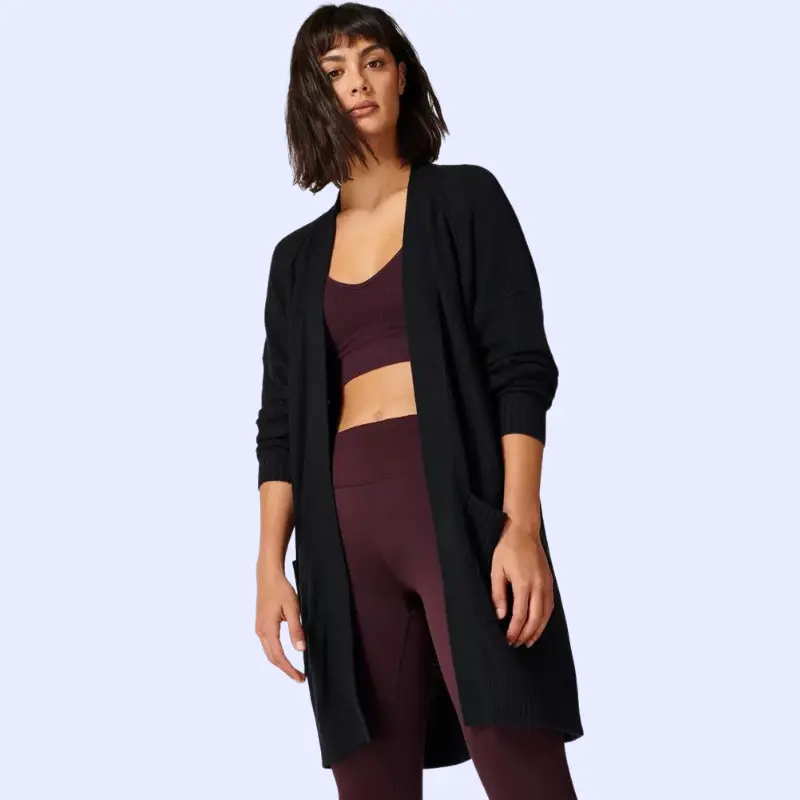 Average prices: $8 – $428
Size range: 2XS – 3XL (women)
What started as a small boutique in London has now grown into an international fitness apparel brand. Sweaty Betty believes that fitness changes life, and they seek to help aid that process. 
Another celebrity-loved brand, they offer cute apparel made out of responsibly-sourced materials. They provide a huge variety of products to choose from, including workout accessories. 
We also love that they started an independent charity, The Sweaty Betty Foundation, to empower women all over the world to get active. 
---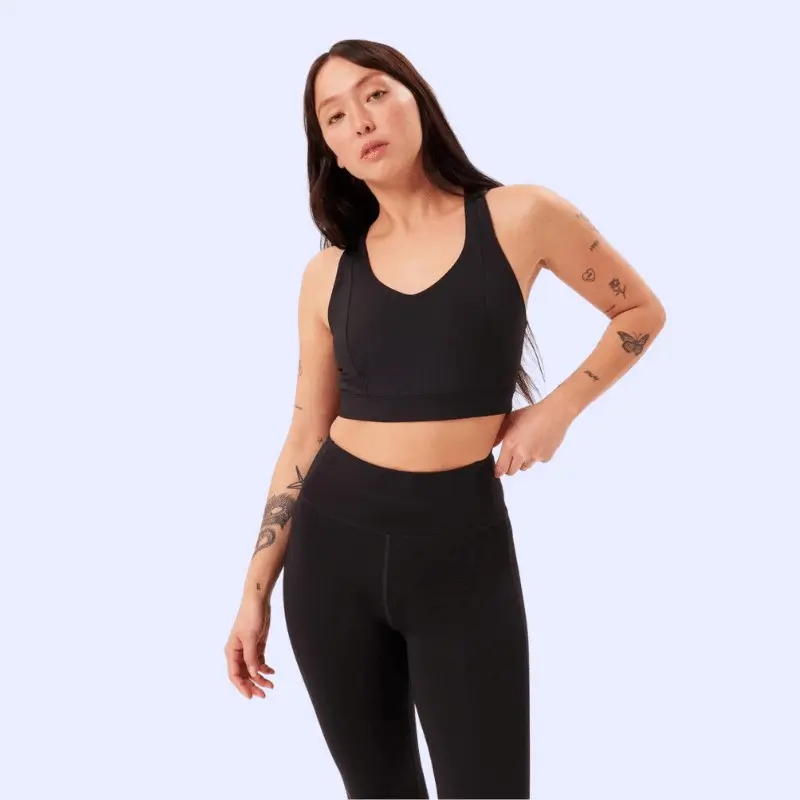 Average prices: $25 – $150
Size range: 2XS – 6XL (women)
Girlfriend Collective is all about sustainability and transparency. The eco-friendly brand creates their products in an SA8000 certified factory, which holds brands accountable. Their products are made from recycled fabrics. 
You can read about their entire process on their website.
Besides our love for their sustainable practices, they offer amazing fitness wear at decent prices. Their products are awesome for people of all sizes, as confirmed by their use of plus-size models. Overall, this is one of our favorite picks. 
P.S. Read our full Girlfriend Collective review here!
---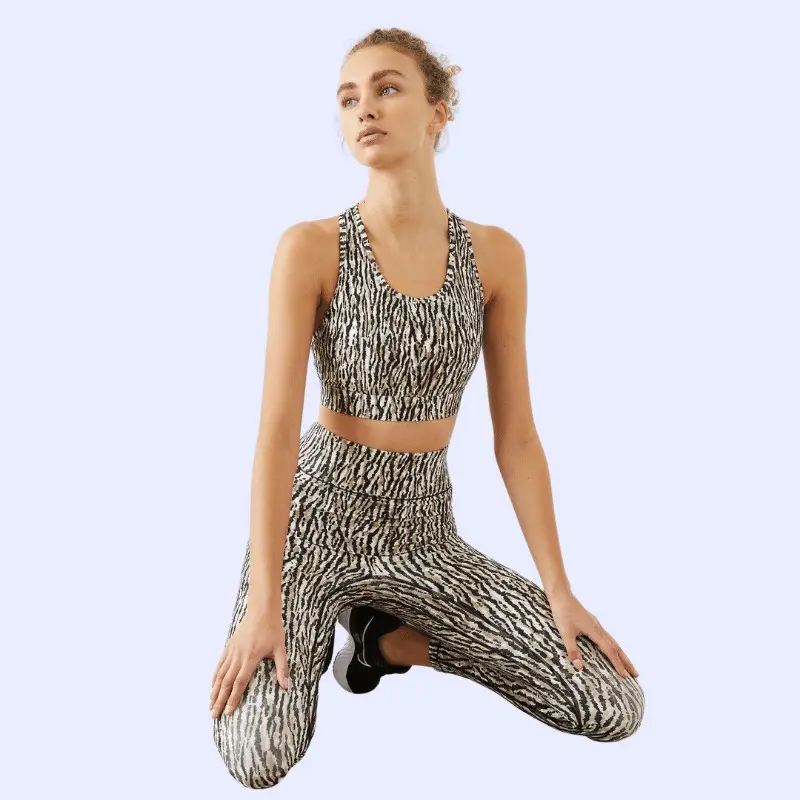 Average prices: $10 – $1,200
Size range: XS – 3XL (women)
Bandier was founded in 2014 by Jennifer Bandier; it began as a single store in New York, but has grown into a huge athletic wear brand. Bandier found it difficult to choose between the best athleticwear brands, so she created a space for all of them.
Their motto is "high style meets high performance," and that rings true. The brand prides themselves on having the best selection of active wear in one place. One downside is the prices can be quite expensive. 
---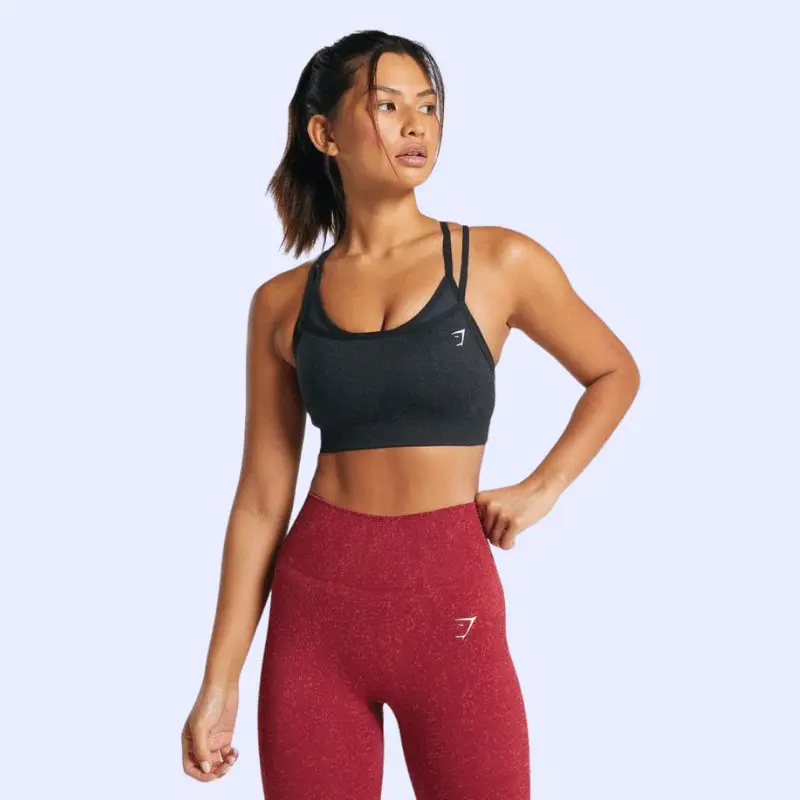 Average prices: $10 – $150
Size range: XS – 2XL (women) and XS – 3XL (men)
Gymshark is an awesome brand for those who get bored of the classic styles. Their designs are super innovative and unique. They're always dropping new collections, using a dope dyeing system that lowers environmental impact. 
Gymshark is a more affordable option, in the middle in terms of price range. The brand has "social media athletes" that provide apparel reviews and workouts through social media.  
And, if you're looking for some Gymshark dupes, we've got you covered!
---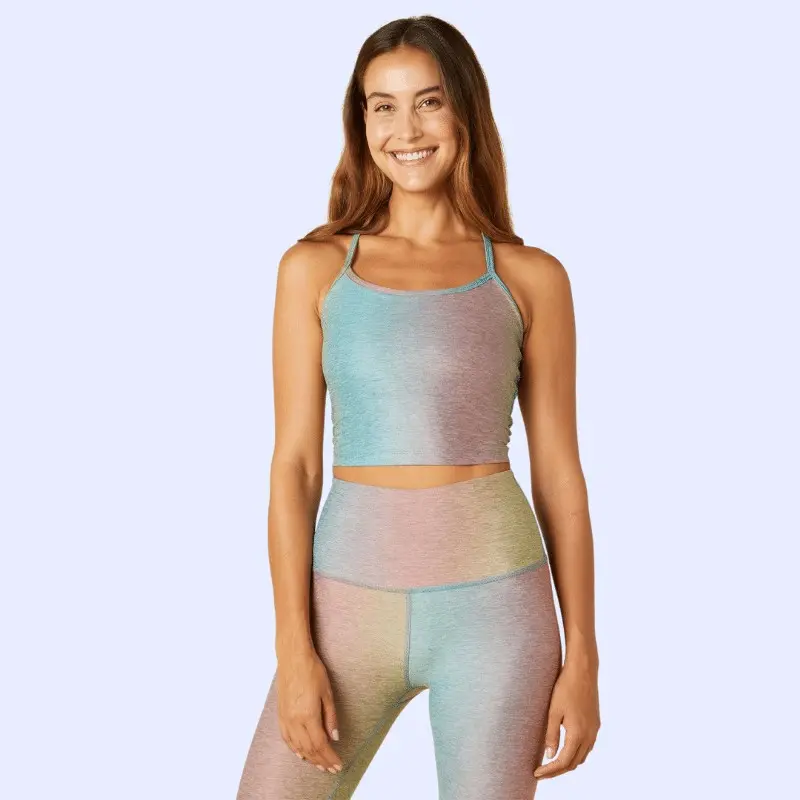 Average prices: $45 – $150
Size range: 2XS – 4XL (women) and XS – XL (men)
The mission behind Beyond Yoga is to provide luxury athletic wear for every body. They aim to create a space beyond implausible beauty standards and fast fashion. We absolutely adore the message that this brand sends. 
In addition, they offer tons of fun patterns and colors. They even have a maternity line. Reviews rave about the performance of the soft leggings. 
---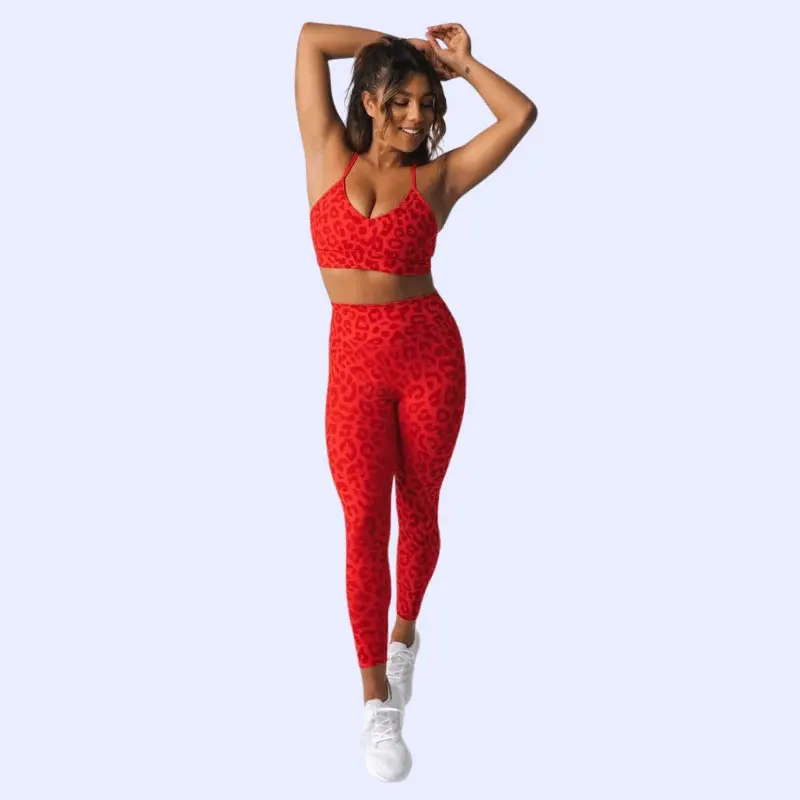 Balance Athletica is another brand with a strong social media presence. Like Gymshark, they have athlete ambassadors that help customers with which products to buy and how to workout. 
They're known for their cloud fabric, which is often compared to the Lululemon fabric. They offer a variety of designs and patterns. The company is family-owned and operated; the family seeks to help people take care of their mind, body, and spirit. 
---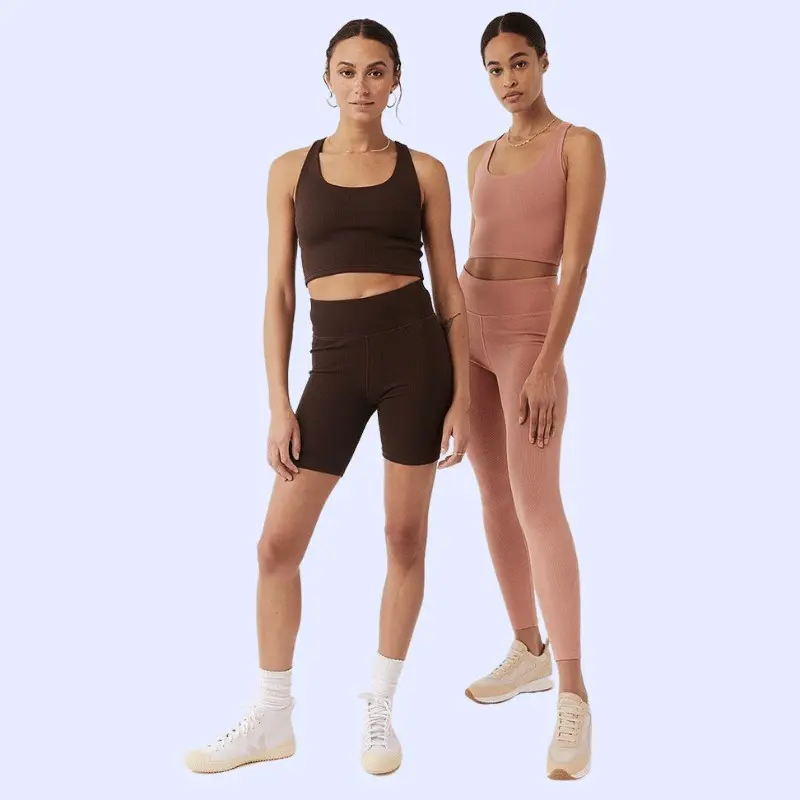 Average price range: $10 – $148
Sizes: XS – 2X
If you're looking for more of a loungewear vibe, Pact is the brand for you. Their products are made with 100% organic cotton and are GOTS certified. 
They offer normal athletic wear products, but the brand is definitely aimed towards loungewear rather than performance wear. They even offer a line for babies. 
---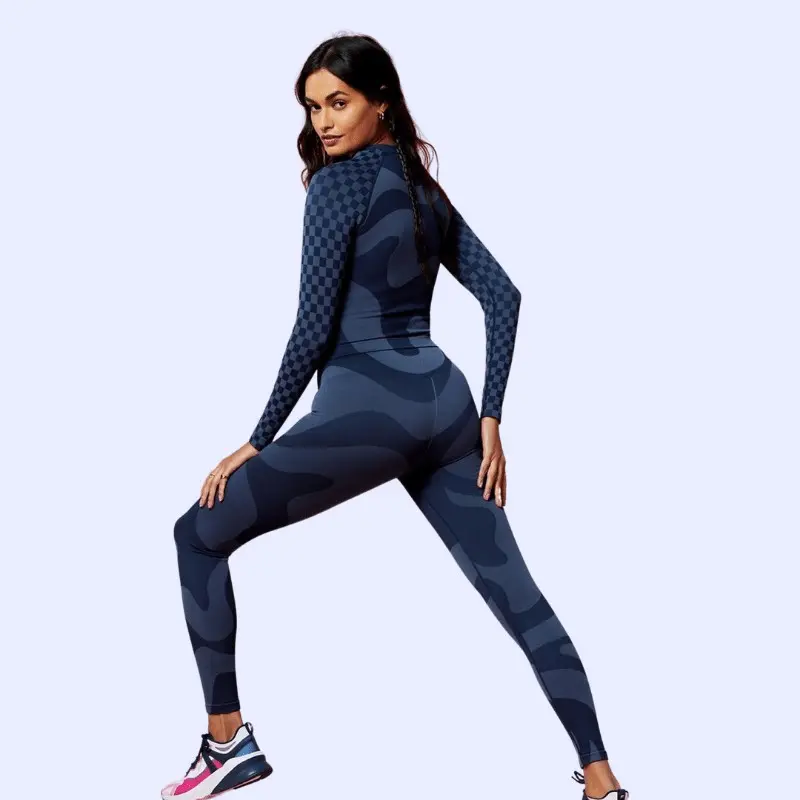 Average prices: $20 – $199
Size range: 2XS -4XL (women) and XS – 4XL (men)
Fabletics is a popular brand that offers trendy, affordable designs. This brand is a membership type of brand; with the VIP membership, customers receive $49.95 every month to spend. You're allowed to skip whenever. 
The downside is that you basically have to sign up for the membership to get any affordable prices. Leggings go from around $80 to only $20 with the membership. 
We will say, Fabletics has extremely mixed reviews. We wanted to still include the brand as it's a great option for those who have a strict budget. Be sure to check out our full Fabletics review, too!
In Conclusion
That concludes the list of our picks for the best brands like Athleta. When it comes to activewear, everyone has their preference. Different brands offer different blends of material and different designs. That's why we've provided 13 alternate brands to shop from if you're a fan of Athleta.
Athleta is a tough brand to compete with and, honestly, not many brands succeed. Every brand on our list is a viable contender, which is saying a lot when compared to an international fitness wear mogul. We hope you try out some of these new brands and find your new favorite shop.
And hey, there's no such thing as too many pairs of leggings…right?