Looking for the best small wallets for women? Below you'll find the perfect one for you with our top picks!
A slim-design wallet is easiest to reach for when you need to run and grab something quick. Not all of us want to carry our purses that feel like they weigh a ton on a trip to the local gas station.
This is where a small wallet, wristlet, or keychain wallet comes in handy. There are an intense amount of styles to choose from, ranging from Gucci to more affordable brands like Coach.
Small builds that fit in the palm of your hands or in your pocket can easily hold all of your credit cards, IDs, and bills. There is room for safety and security with a compact wallet, lessening the hastiness of grabbing for your essentials.
So without further ado, here are the best small wallets for women!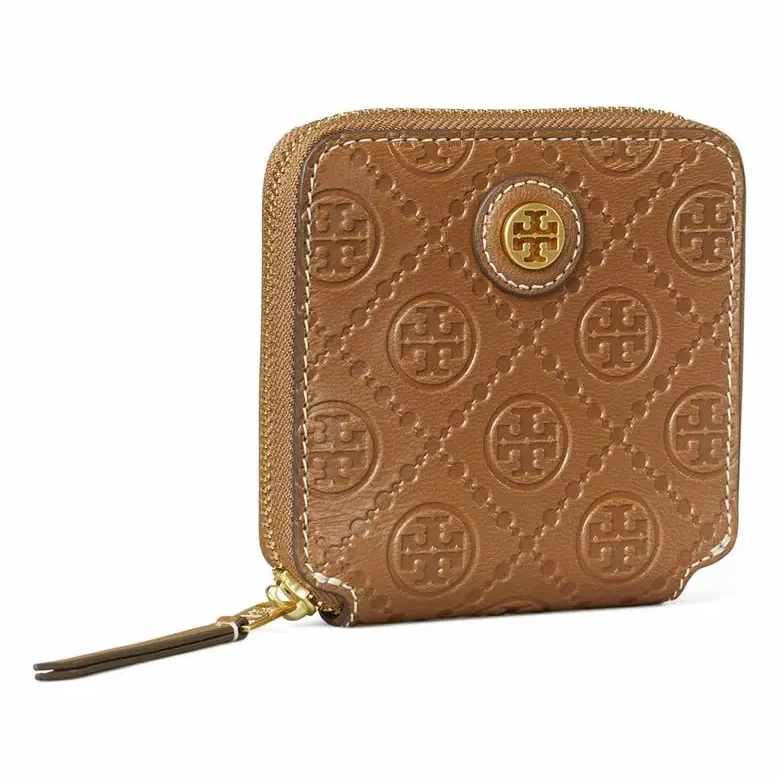 Available in two beautiful colorways, this pebbled leather wallet is perfect to fit inside your minibag. The zip closure is hassle-free and it even has a coin pouch (such a bonus!).
---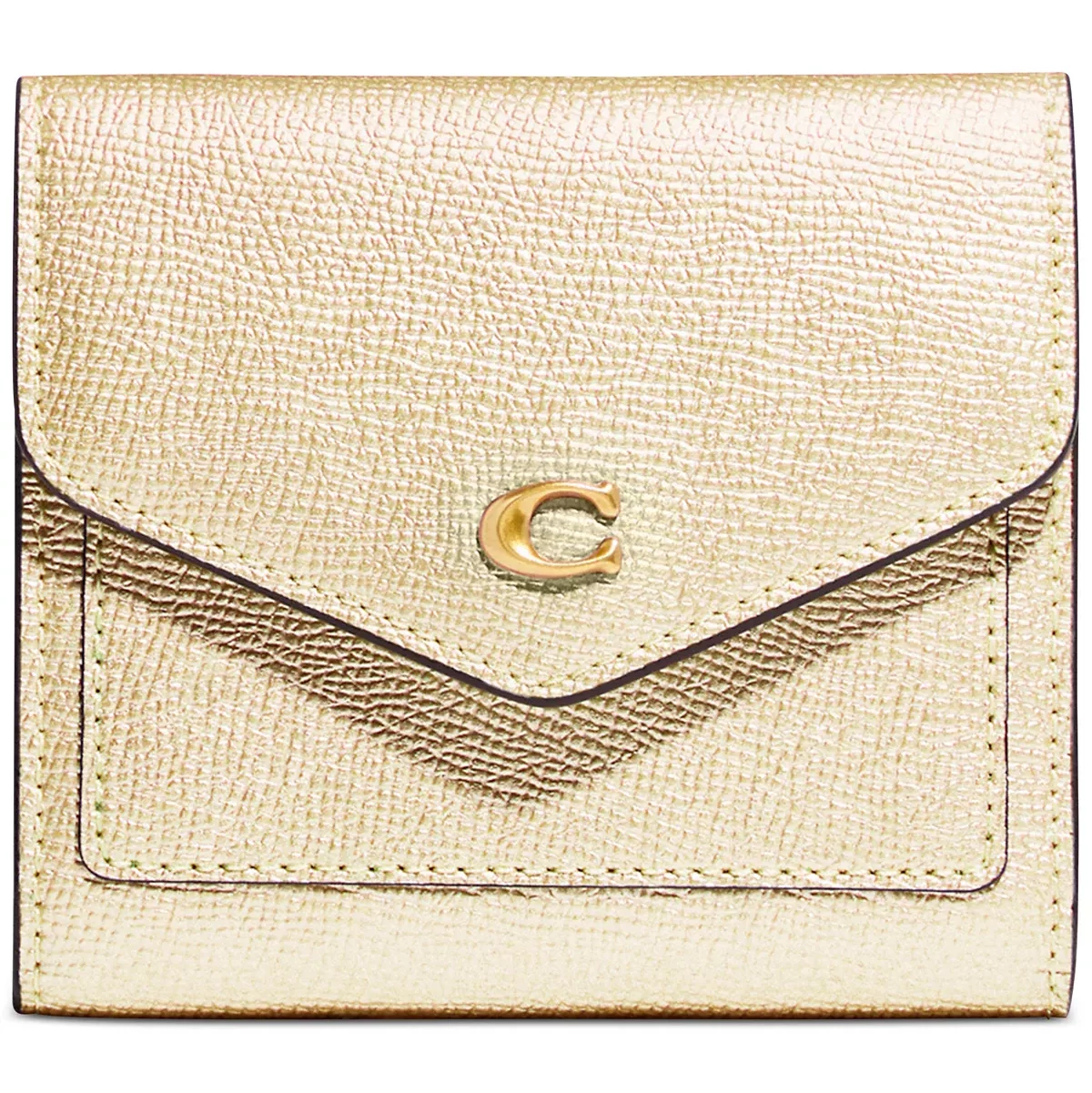 What's better than two compartments? Three, obviously. Coach's simplistic mini-wallet is elegant and functional.
---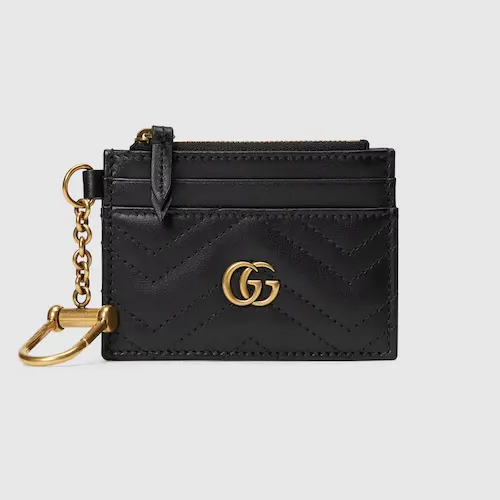 This chevron leather keychain wallet is able to attach to your purse or keys for optimal use. The quality is luscious and the look is subtle yet eye-catching.
---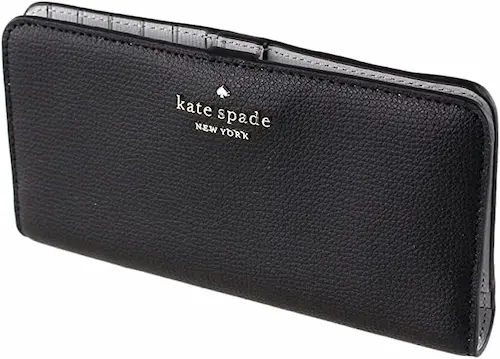 The Darcy wallet is stress-free and not bulky. The size is perfect for days when you carry a crossbody or minibag. There are six card slots and a coin compartment to cover all of your bases.
RELATED: 10 Brands like Kate Spade
---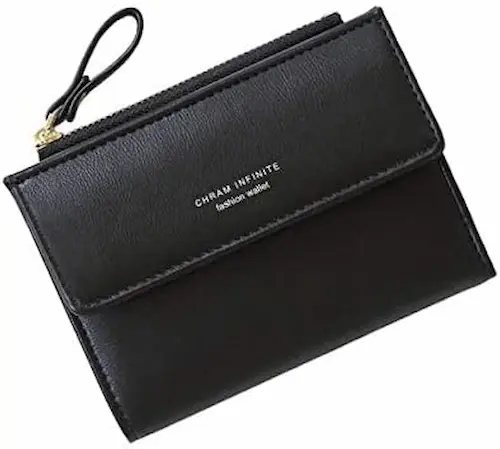 This affordable luxury comes with ten card slots, a cash and coin slot, and even an ID window. There's nothing to not love here.
---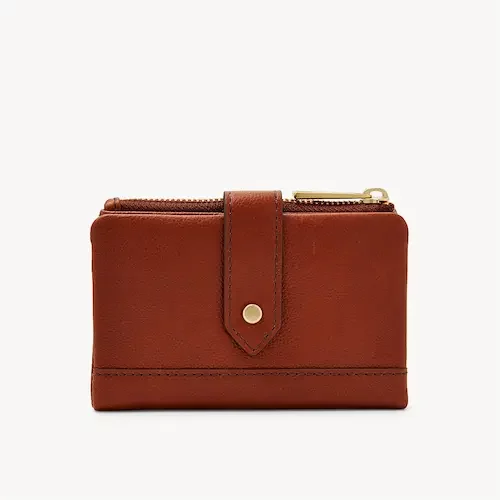 This wallet doesn't miss in any area. The multifunctional piece provides classiness that will last throughout the coming years. It will easily fit up to 11 of your cards, any cash, and coins.
---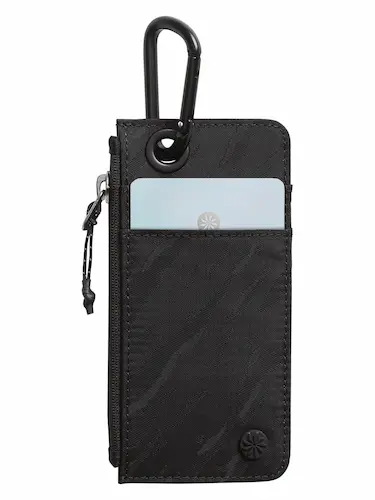 Available in lilac, Bali green, velvety pink, and more, the coffee run wallet is to die for. The grab-and-go style will serve you best when you're on your morning Starbucks run or attending a concert. It is easy to attach to almost anything!
---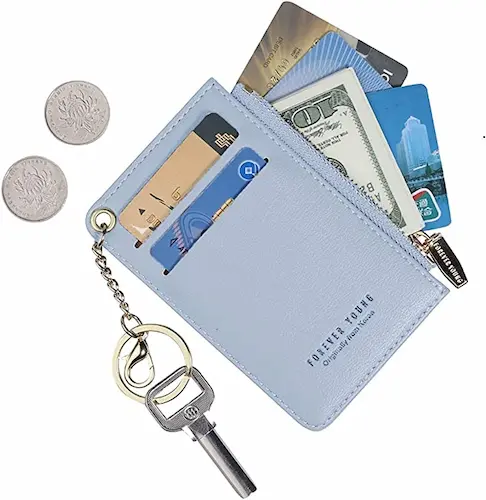 Designed for the minimalist, this wallet gets the job done in subtle style. Perfect for those who don't love bulky, the wallet comes with a zipper pouch for cash and coins, plus a clear ID window for easy identification. Everything will be very well organized!
Bottom Line
A keychain wallet or mini wallet can be a life-saver at unexpected moments. Even if you think you don't need one, it's always good to have one handy in case of an emergency! It can elevate your style and efficiency and also makes the perfect gift for the holidays!
Choose any one of these best small wallets for women and you'll be in good hands!