Jeans: the ultimate wardrobe staple in everyone's closet. We expect a lot from our jeans, which is why the style, quality, and fit are so important. If you don't feel like you can conquer the world in your favorite pair, then something is seriously wrong.
So, whether you're looking for a pair of jeans to show off your booty (we see you, girl!) or you just need some denim to match that unique top, here's a list of the 13 best places to buy jeans.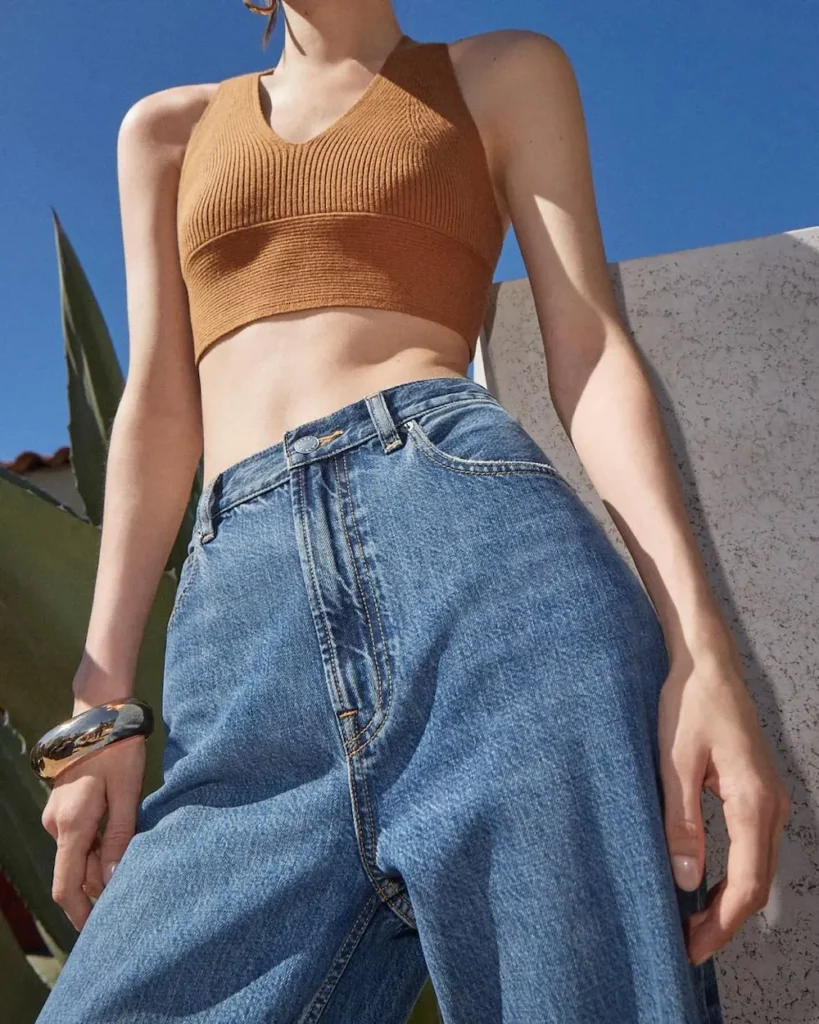 Average price range: $60 – $150
Sizing: 2XS – XL (women) and 2XS – 2XL (men)
Everlane is a clothing store that prides themselves on their "radical transparency," meaning they are completely open and honest about where and how their clothes are made. Their website even has a complete cost breakdown of their denim production!
According to the website, they make all of their denim at a LEED-certified factory that recycles 98% of its water and uses renewable energy.
They offer a variety of different silhouettes in both standard and curvy sizes. Their jeans also have different levels of stretch (rigid, original, and authentic stretch) to ensure you find the best possible fit.
---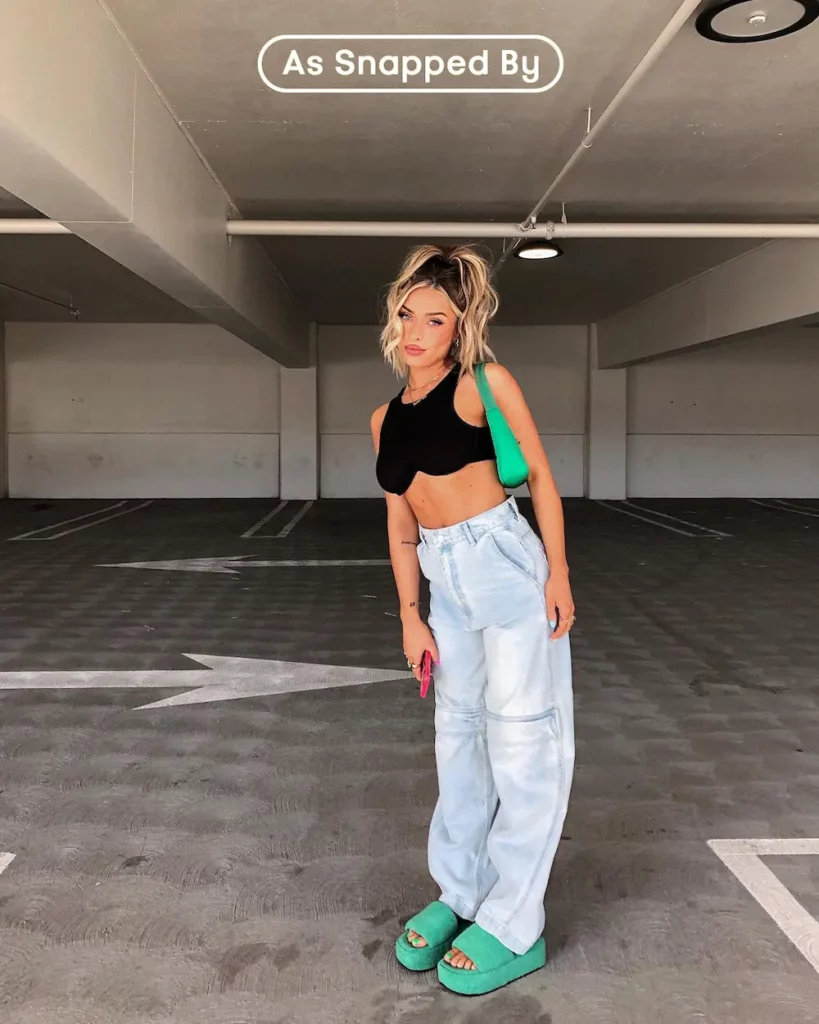 Average price range: $5 – $240
Sizing: 2XS – 2XL (women) and 2XS – 4XL (men)
ASOS supports LGBTQ activism, body positivity, and eco-sustainability. If you're looking for variety, they might be just what you need. Not only does ASOS offer traditional denim, but they also have different prints and washes to help spice up your wardrobe.
The website offers petite, maternity, tall, and plus sizes. From flared, to skinny, to distressed ー ASOS has it all!
RELATED: The Absolute Best Petite Clothing Stores to Shop Now
---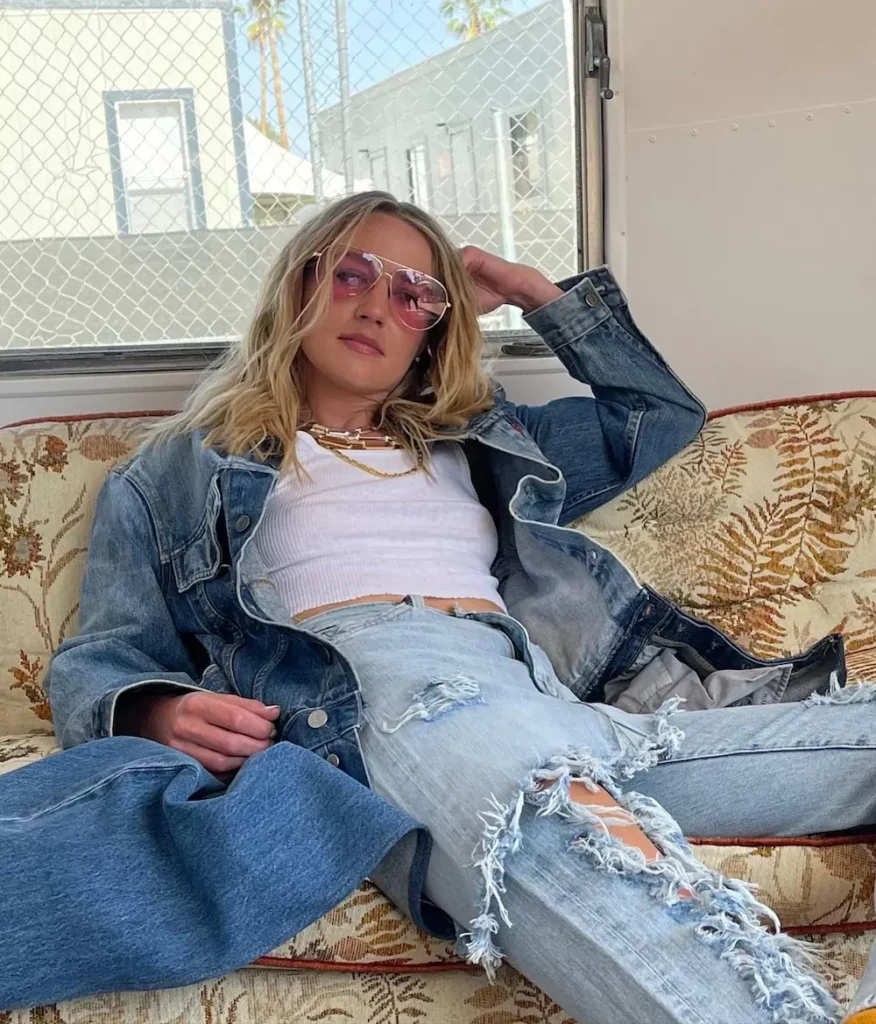 Average pricing: $30 – $80
Sizing: XS – XL (women) and XS – 6XL (men)
It's nearly impossible to hear the name "Levi's" without thinking of jeans. Founded in 1853, Levi's denim is one of the most popular jean brands on the market, and rightfully so.
The website (and stores) offer all of your favorite washes and styles for that classic denim look. They even have a new Cottonized Hemp collection, which offers cotton-soft jeans made from hemp instead of cotton, a process that saves a lot of water. Plus sizes are offered as well.
---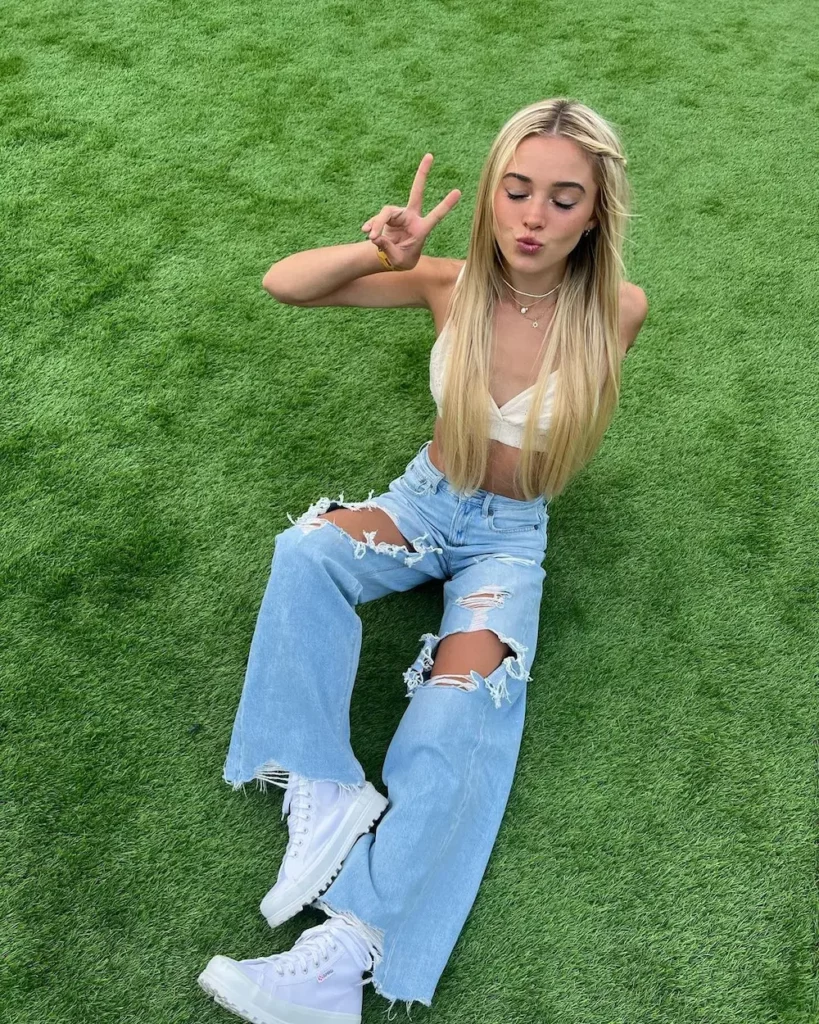 Average pricing: $10 – $150
Sizing: 2XS – 2XL (women) and 2XS – 3XL (men)
There's no shortage of fits, sizes, and rises over here. Their jeans labeled "Real Good" are made with sustainably produced materials: recycled cotton, recycled nylon, and recycled polyester. In addition, their factories are saving 1 billion gallons of water annually.
Don't worry, the quality is still amazing! If you're looking for a comfy, stretchy fit, try out their Ne(x)t Level Stretch collection. These jeans are breathable and maintain their shape well.
As far as the styles offered, they've got mom jeans, jeggings, flare jeans, skater jeans, jogger jeans, and boyfriend jeans to name a few. Happy shopping!
---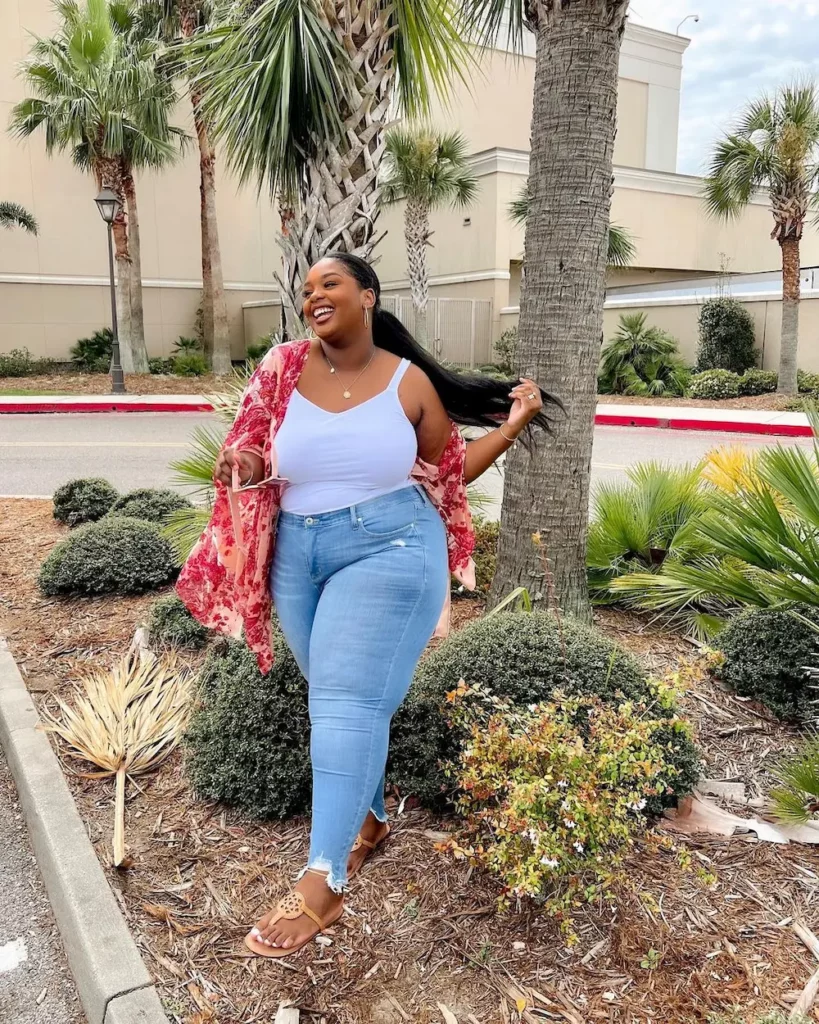 Average pricing: $40 – $150
Sizing: 00 – 30 (women)
We know it can be difficult for our plus-sized ladies to find the perfect pair of jeans. Torrid offers quality denim styles for sizes 10 to 30.
Their website has a denim fit guide to ensure you choose the right pair for your body shape. With over 15 fits to choose from, there's no doubt that you'll find your favorite go-to pair.
The Bombshell Skinny Jean collection features a stretchy waistband and a smoothing effect to make your butt look perky and round. Their jeggings will give you that classic jean look without the restrictions; the stretch is to die for!
---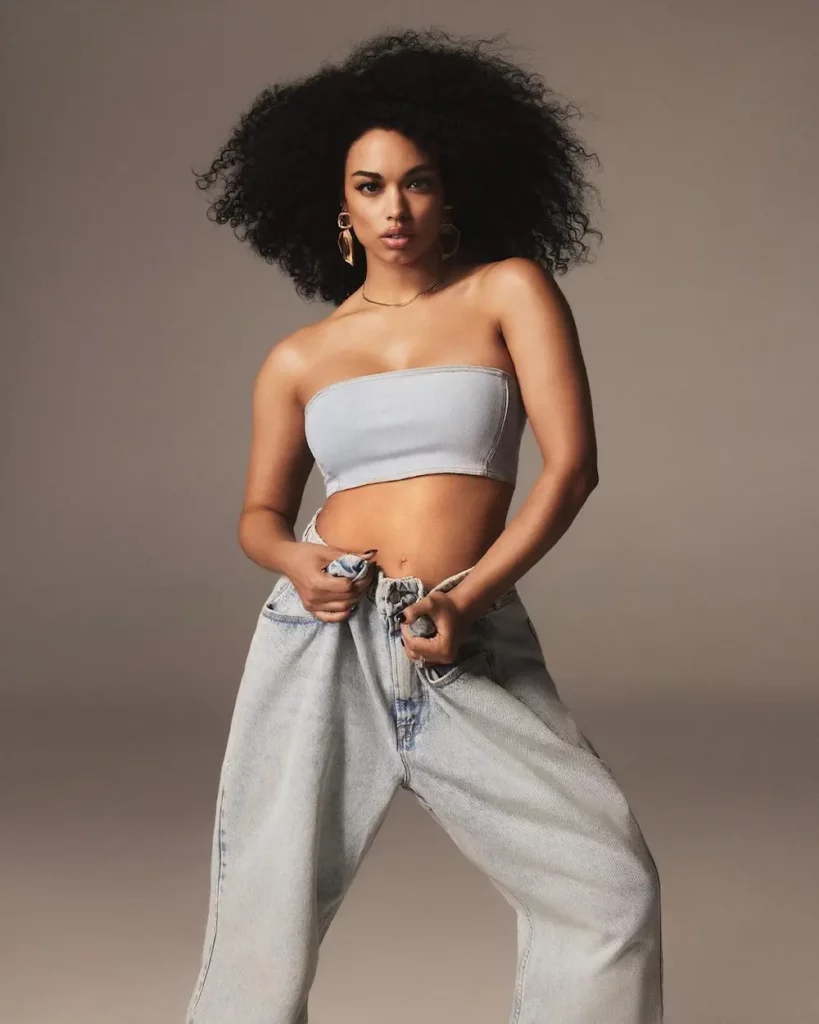 Average pricing: $30 – $200
Sizing: XS – 5XL (women)
This is Khloe Kardashian's denim brand that focuses on empowering women by catering to every size and shape; they offer sizes 00 to 32. Each pair of jeans promises to perfectly fit your waist (no gaps!) and hug your every curve.
The website features models of every size so you can see the true fit of each style of jeans. Take a look at their best sellers to see some of their most popular options.
---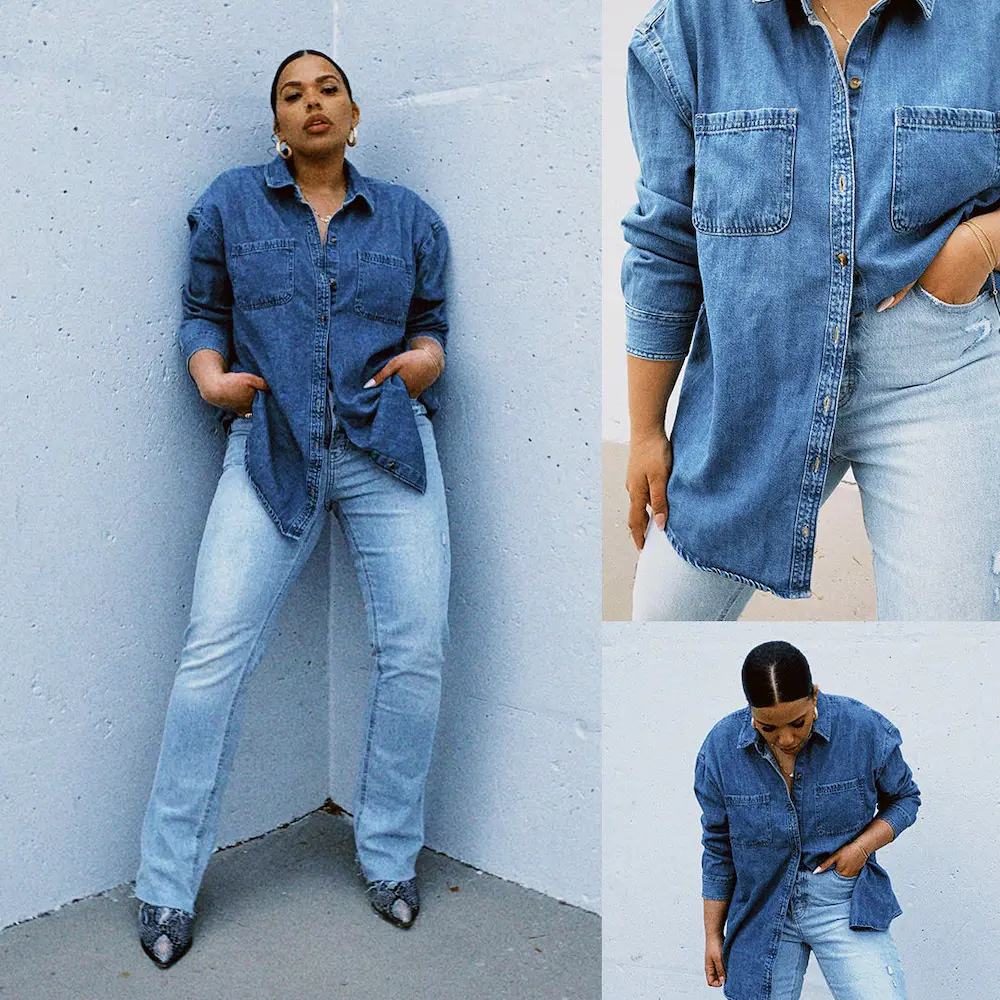 Average pricing: $10 – $65
Sizing: 2XS – 2XL (women) and 2XS – 4XL (men)
Ah, yes. Classic Old Navy never fails to provide your affordable clothing needs. Their jean selection is the epitome of variety!
With 10 different styles in petite, tall, plus, maternity, and short/long inseam sizes, there's something for everyone here. The prices are out of this world; there's always a sale going on so your wallet will definitely be thanking you!
---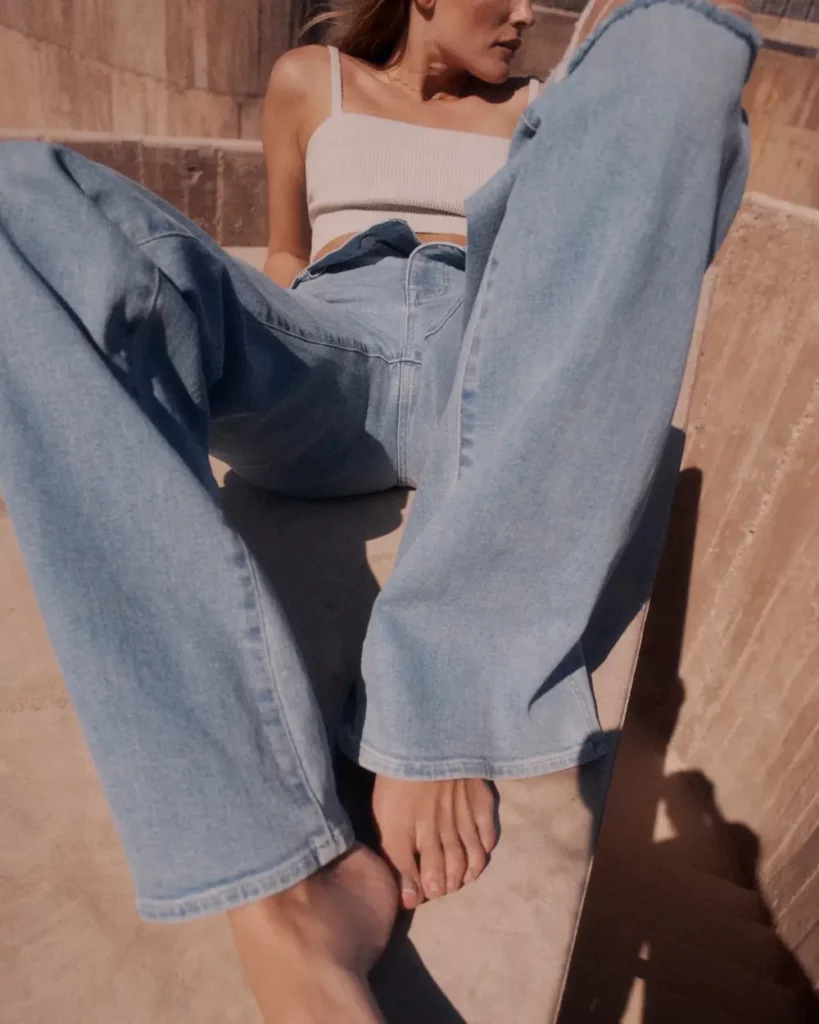 Average pricing: $20 – $600
Sizing: 2XS – 2XL (women)
Madewell's inclusive sizing and quality materials make their jeans some of the best on the market. Unlike other stores, they offer multiple options for tall women with extra-long inseams in their Taller Jeans collection.
They also have a unique denim recycling program, where you can give them your used jeans in exchange for a $20 coupon. From there, they turn those jeans into housing insulation for communities in need. What's not to love?
---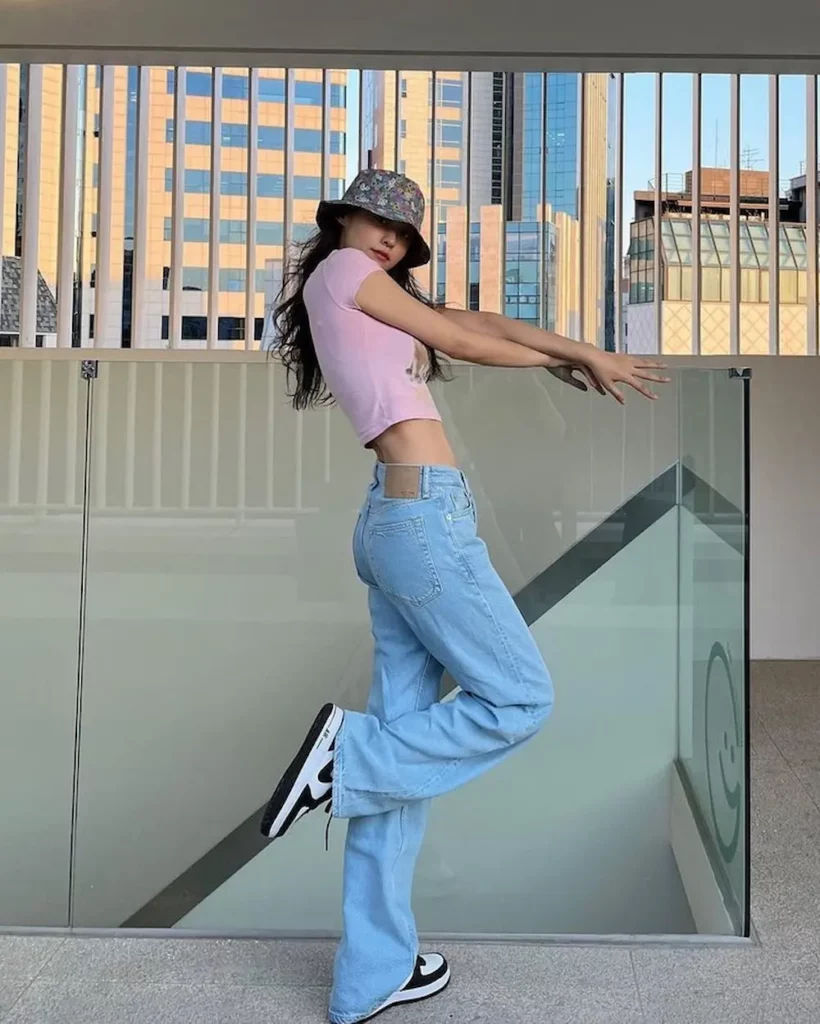 Average pricing: $90 – $300
Sizing: 2XS – XL (women) and 2XS – 2XL (men)
With plenty of options for both men and women, Rag & Bone is another of the best places to buy jeans. Although on the pricier side, Rag & Bone makes some fantastic jeans that last forever.
You can often find them for cheaper at Nordstrom Rack as well or at online thrift stores. Sizing can be tricky, so make sure to try on before you purchase (some people find they run large).
---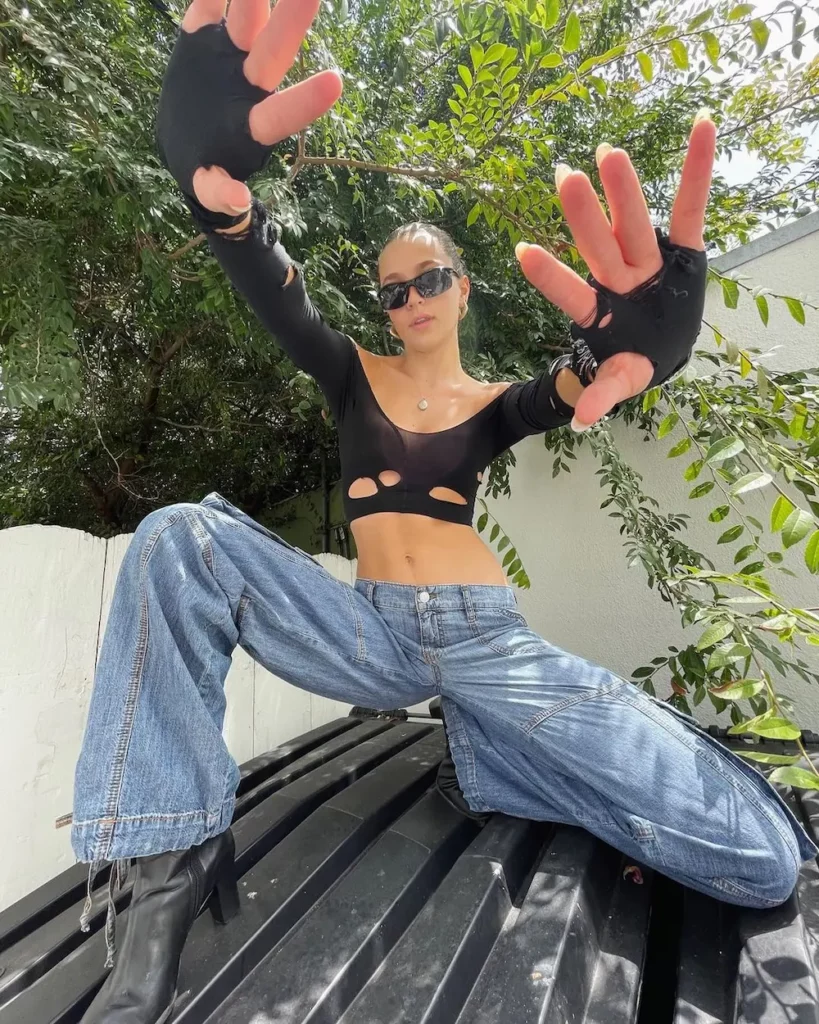 Average pricing: $30 – $123
Sizing: XS – 2XL (women)
You may have seen this unique denim brand popping up all over social media. If you want a pair of jeans that doesn't look like your everyday denim, this is where to go. Featuring one-of-a-kind prints and fits, this brand is sure to have a pair (or five) that fit your personality.
A pair typically costs around $100, but they often have sales that bring the price down to around $60.
---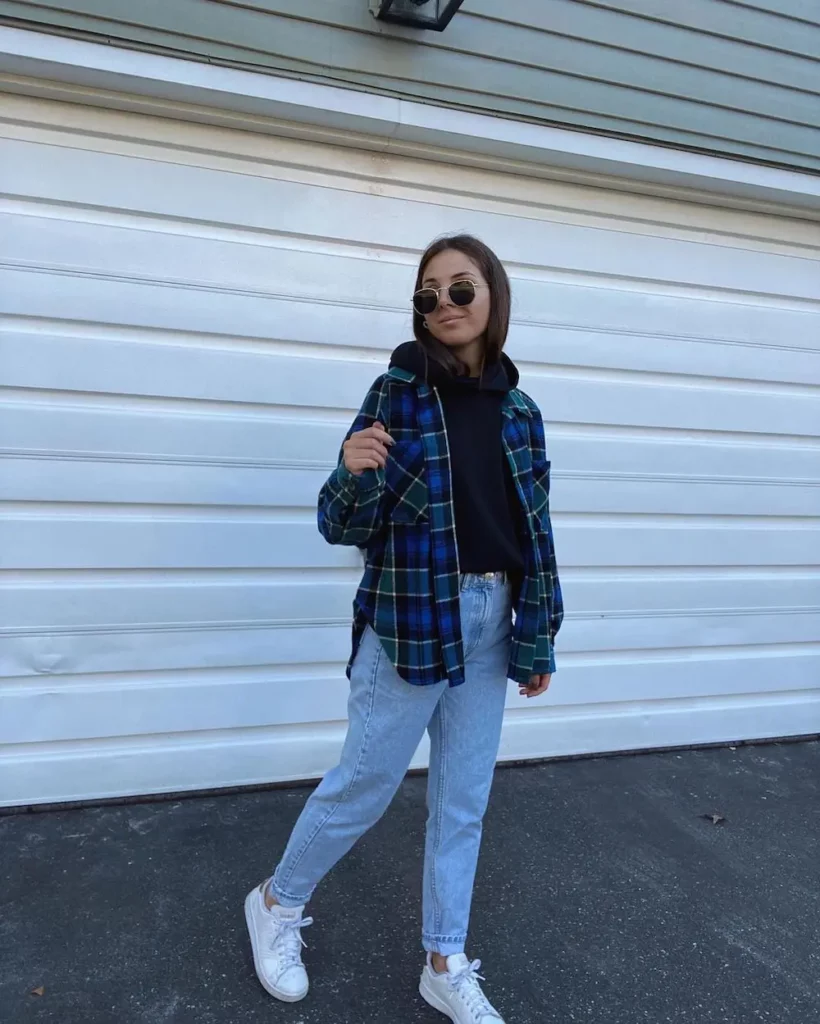 Average pricing: $17 – $100
Sizing: 2XS – 2XL (women) and XS – 2XL (men)
Similar to Old Navy, Gap is another great option for affordable jeans. Their jeans have more stitches per inch, making them long-lasting.
Sizing isn't a problem either, as they offer sizes 24 to 35, petite and tall. Their Universal Jeggings are "made for every body in the universe," so they're sure to please. Their True Skinny jeans are their best-selling style, so be sure to check those out too!
---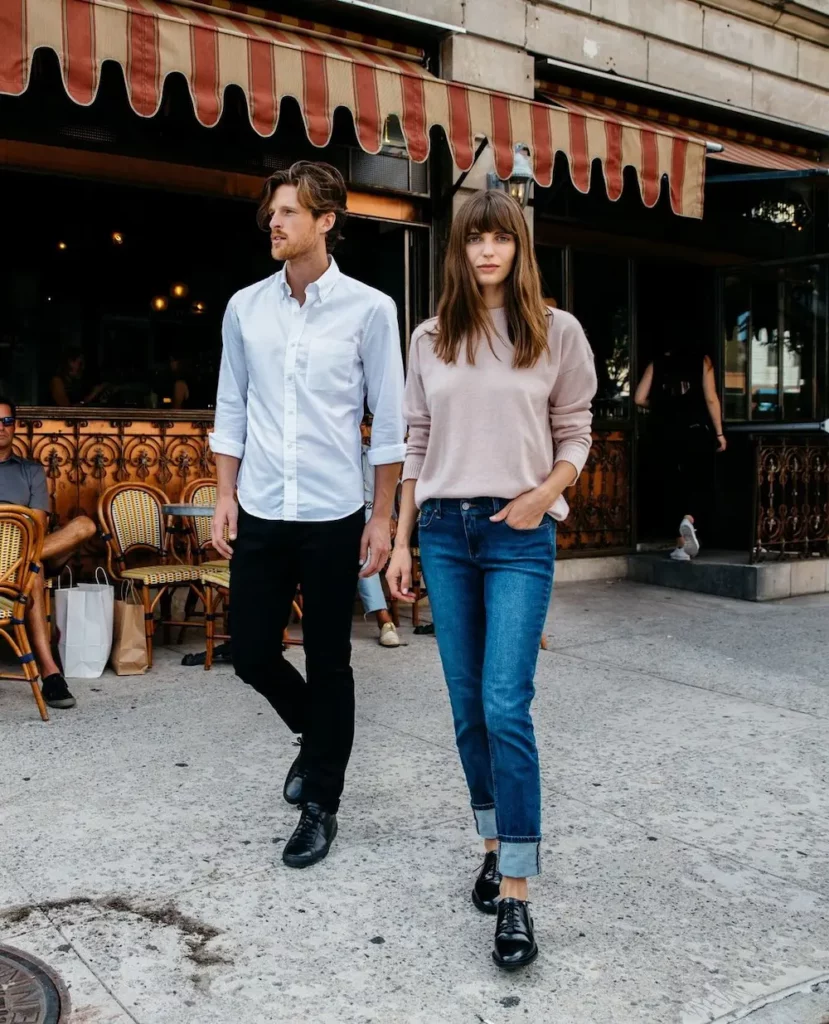 Average pricing: $70 – $150
Sizing: 24 – 33 (women) and 27 – 42 (men)
Mott & Bow offers four different classic styles of jeans (high-rise skinny, mid-rise skinny, slim boyfriend, and mom jeans) for those who want to keep it simple.
The best part? They have a free home try-on program. If you get sent a pair of jeans and don't like them after you try them on, send it back to them with a free prepaid return label.
---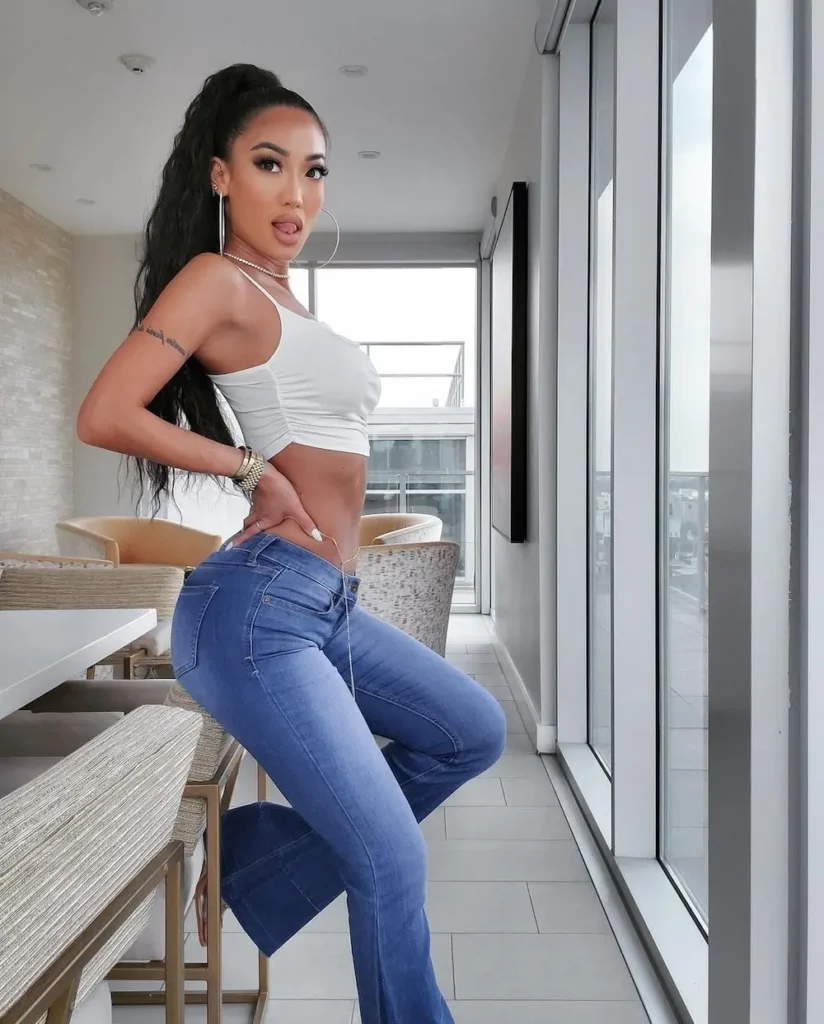 Average pricing: $20 – $32
Sizing: XS – XL (women) and XS – 2XL (men)
If you're any type of curvy, you know the struggle of finding good jeans. If you want to find form-fitting jeans that make your booty look amazing, Fashion Nova is a great place to shop.
They're affordable and even have a variety of unique styles (as well as basic denim styles if that's what you're into). Depending on sales, you can expect to pay $20 – $50 for a pair.
---
Bottom Line
These are some of the best places to buy jeans that work for every shape and size. Everyone deserves to feel amazing in their jeans, and these brands will have you doing a double-take in the mirror.
Crave more style advice? Check out our recent articles on the best Doc Marten alternatives and How to Wear a Bralette!