Calling all shorties: petite fashion is no longer an obscure industry to be unearthed, but rather a robust market begging you to discover all there is to offer. That's why we put together a list of the 22 best petite clothing stores for all your fashion needs.
Although shopping for petite clothing can sometimes feel like you got the short end of the stick (pun intended), many companies have realized the need for more inclusive sizing in their clothing.
If you're on the short side like me, you know how frustrating it can be when the proportions of regular-sized clothing just don't fit right. But, if you're 5'4 or under, you've come to the right place. Keep reading to find the best places to shop for petite clothing.
From Nordstrom to Nasty Gal to Old Navy, there are a bunch of high-quality clothing brands that now offer petite clothing. No matter your budget, you're bound to find the perfect brand to fit your personal style. Ahead are the best clothing stores to find petite sizes.
Average pricing: $5.00 – $265.00
Size range: 00 – 12
With jeans that don't need to be rolled up and dresses that don't need to be hemmed, Asos provides an extensive line of petite clothing.
Being petite should never limit your fashion choices, which makes Asos perfect for any shorties looking for fashion forward pieces.
---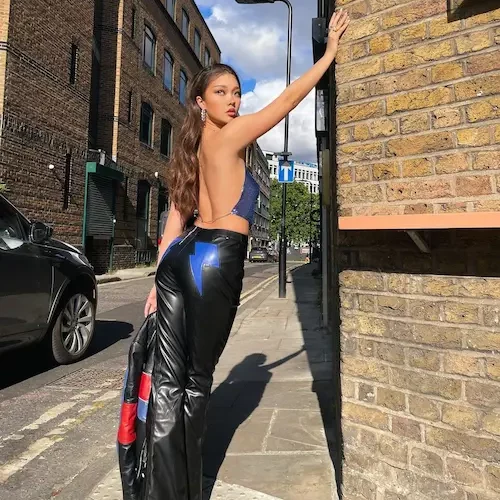 Average pricing: $8.00 – $219.60
Size range: 0 – 14
You might be surprised to know that Nasty Gal offers the same signature styles in petite sizes.
Designed for those under 5'3 and under, these clothing items are nothing short of fashion-forward.
You'll find crop tops, acid-wash jeans, bodysuits, midi dresses, and more all for prices that can't be beaten.
---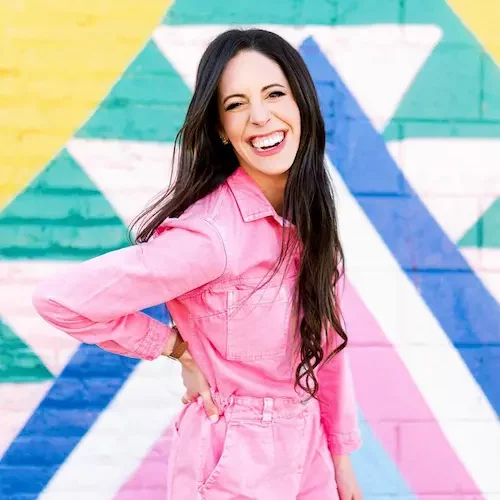 Average pricing: $2.96 – $84.99
Size range: 0 – 20
Everyone's go-to favorite department store now offers a broad range of options in petite sizes.
From maxi dresses to activewear to pajamas, you'll find all your clothing needs in one place. Plus, they offer cute pieces at very affordable prices.
---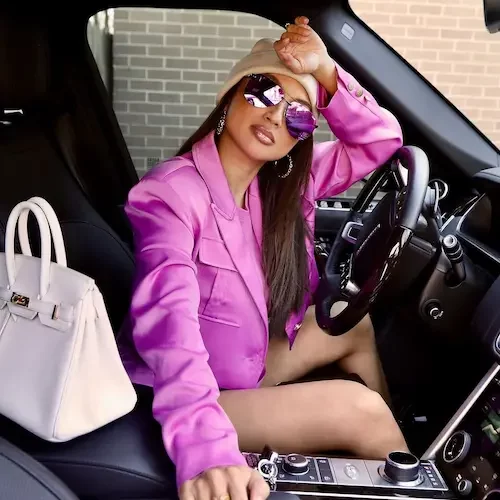 Average pricing: $4.93 – $420.00
Size range: 00 – 16
Another department store favorite, Macy's provides today's top trends made perfect for short women.
No matter the occasion, you're guaranteed to find an outfit worthy of adorning your petite frame. Plus, their prices are very budget friendly!
---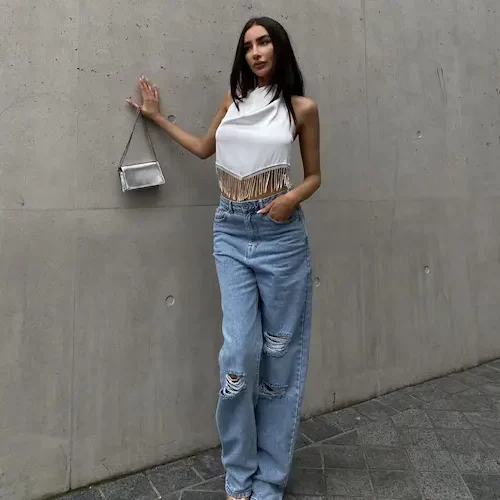 Average pricing: $5.00 – $87.50
Size range: 0 – 14
Boohoo has the latest fashion trends at reasonable prices and over 500 products specially made for petite people.
From activewear to beachwear to going-out attire, there is something for everyone in their clothing line.
---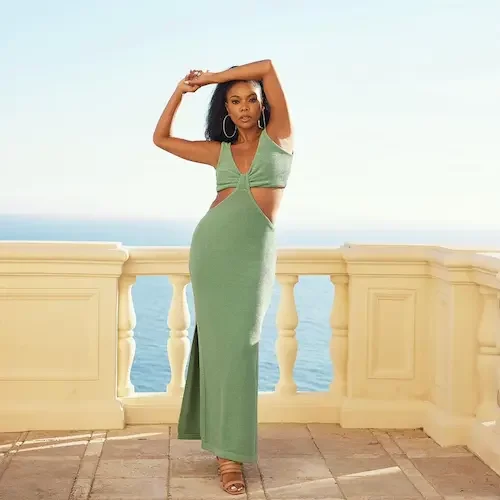 Average pricing: $11.99 – $77.97
Size range: 00 – 20
New York & Company perfectly captures fun and classy designs with their range of petite clothing. Not only do we love their styles, we also love that they offer sizes from 00 to 18.
Find perfectly proportioned clothing items for every shape and size.
---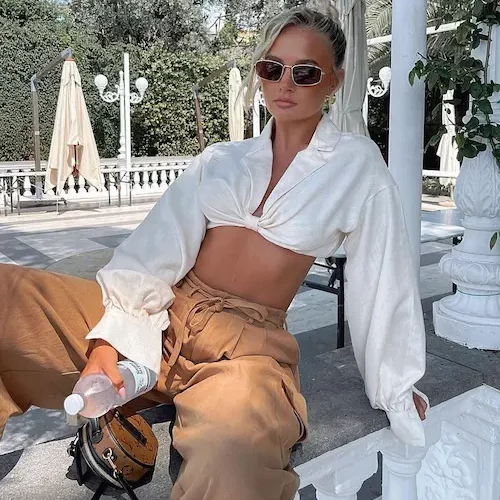 Average pricing: $2 – $135
Size range: 00 – 12
Pretty Little Thing offers over 800 styles in affordable petite clothing, including distressed mini skirts, matching sets, leggings, and more. They have trendy pieces for everyone's personal style.
---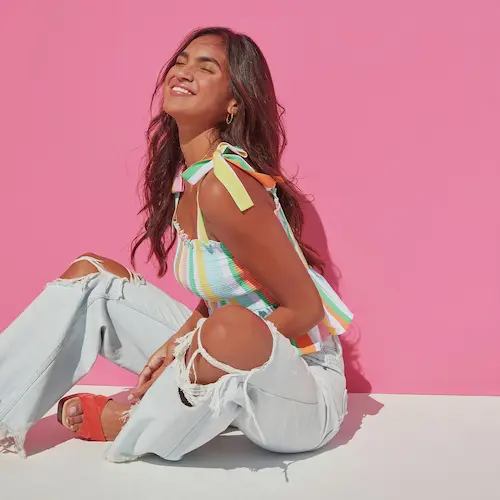 Average pricing: $5 – $265
Size range: 00 – 12
Known for its "Southern preppy" designs, Crown and Ivy offers a variety of styles in petite pants, all for amazing prices. Plus, you can find this brand at your local Belk!
---
Best High-End
---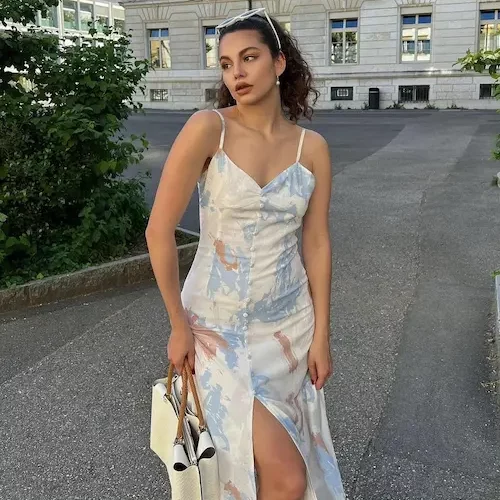 Average pricing: $10.50 – $160.30
Size range: 2XS – L
Made specifically with petite women in mind, Petite Studio is solely dedicated to providing high-quality, fashionable pieces for short gals. They create pieces meant to last longer than fast-fashion trends.
This means their clothing falls into a higher price category, but you can be sure you're investing in sustainable clothes that will last you years to come.
---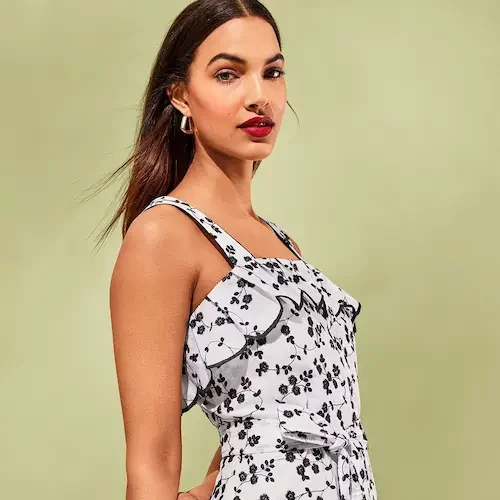 Average pricing: $25.84 – $268.94
Size range: 00 – 16
Ann Taylor petites are perfect for the office as well as a night out.
They offer classic, business casual essentials as well as fun, colorful pieces all in one place!
---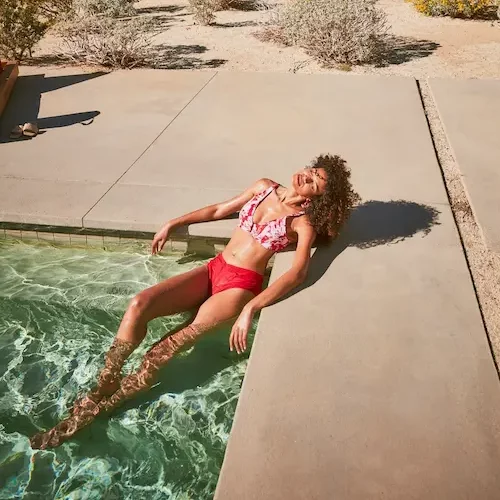 Average pricing: $43.98 – $434.50
Size range: 00 – 10
With polished and elegant styles, you can rock this brand's petite clothing pieces with confidence.
While their main designs center on classic black and white patterns, you can also find pieces with pops of color to make your wardrobe stand out.
---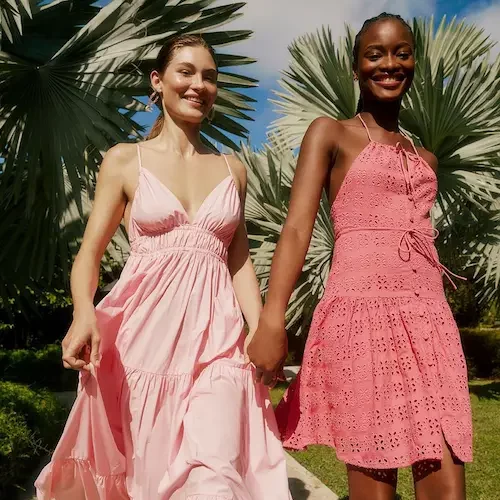 Average pricing: $39.50 – $348
Size range: 00 – 12
If you're longing to show off your preppy side, dive into J. Crew's classy line of petite clothing.
These pieces are perfect for the office with items like button downs, pencil skirts, and blazers.
---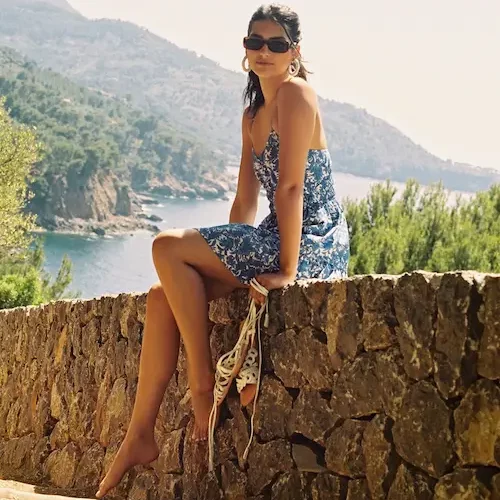 Average pricing: $28.00 – $645.00
Size range: 00 – 16
Anthropologie's extensive petite selection boasts a variety of colors, prints, and styles. These fun pieces are bound to make you feel like a runway model, no matter your height.
Their clothing falls on the pricier side, but it's worth it for these high-quality, high-fashion pieces.
---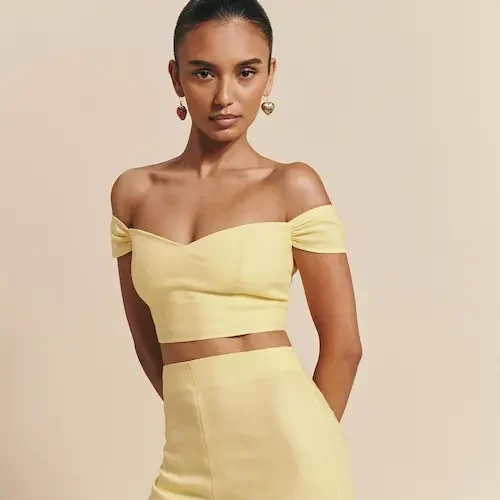 Average pricing: $160 – $475
Size range: XS – XLP
The great thing about Reformation's petite selection is the fact that it features signature Reformation pieces, just in proportions that work best for those on the shorter side.
You'll never feel as though you're settling when it comes to shopping petite with this brand.
---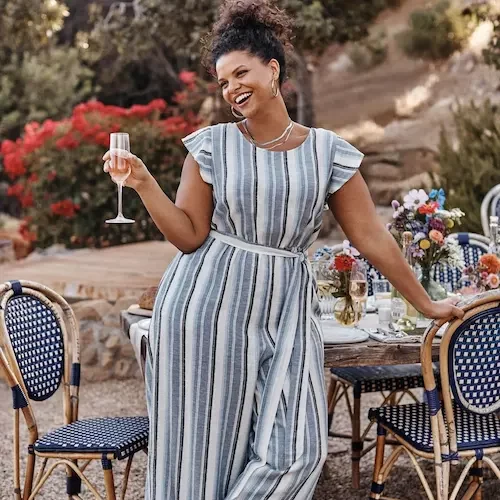 Average pricing: $41.33 – $109.16
Size range: 0 – 28
We love that Lane Bryant offers shorter pieces in plus-size clothing, something that a lot of retailers do not, unfortunately.
Fashion is for every body type, and that's what Lane Bryant is here for. From bright jumpsuits to wide leg pants, shop the latest trends in the size made just for you.
---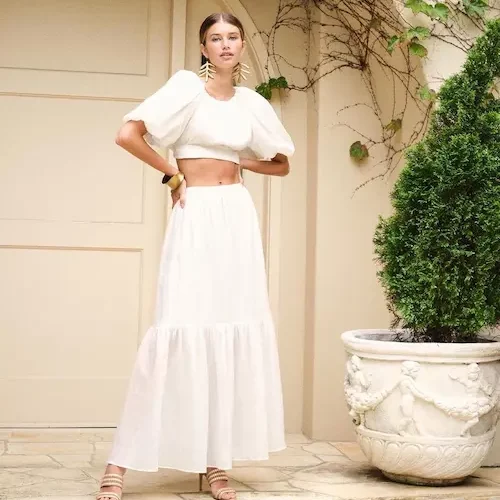 Average pricing: $110.00 – $550.00
Size range: 24 – 36
Luxury, petite-sized clothing? Count me in. Banana Republic's enduring styles are available in their substantial petite line of clothes. Their pieces are a little more expensive than others', but this is one of the best places to find modern, high-quality clothing in petite sizes.
---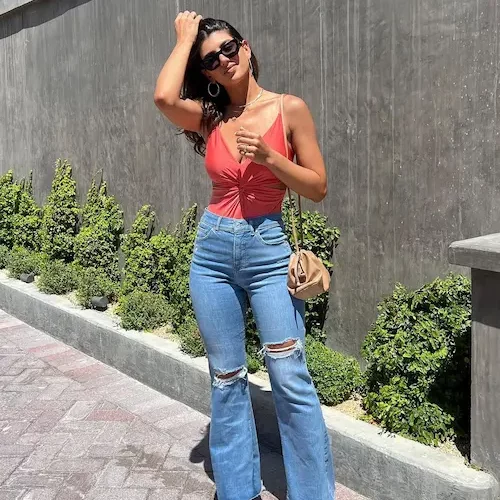 Average pricing: $39.00 – $88.00
Size range: 0 – 18
While searching through this brand's petite section, you'll find chic and sophisticated styles at a reasonable price. Express offers modern pieces from classic blazers to on-trend ripped mom jeans. Plus, they created this handy petite size guide for your best fit yet.
---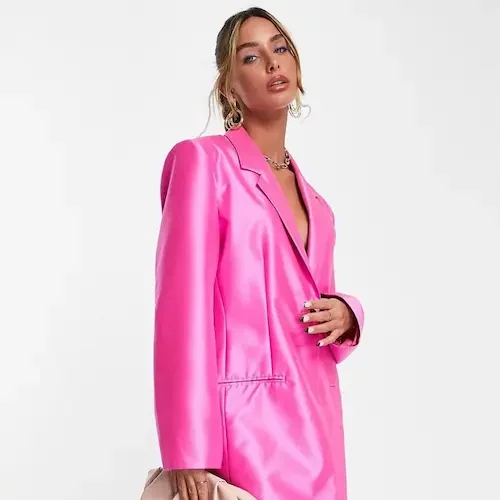 Average pricing: $39.53 – $713.70
Size range: 00 – 18
Known for high-quality style and service, you can't go wrong with Nordstrom's selection of petite clothing. If you're looking for sophisticated fashion, Nordstrom's your go-to place for pieces that fit your petite frame.
---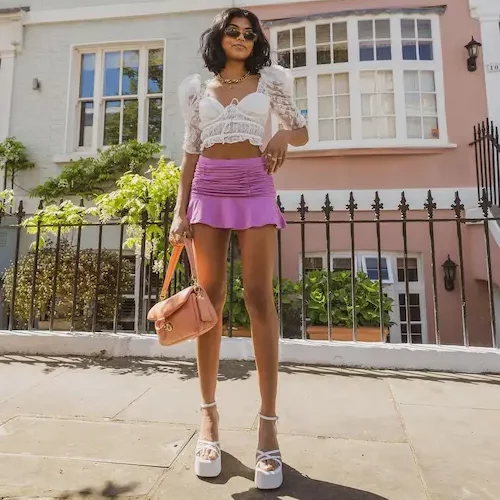 Average pricing: $78.00 – $168.00
Size range: XS – XL
Describing its own clothing as having "playful femininity," this bohemian style fashion retailer offers their unique styles in "short" sizes.
While their range of clothes for petite women isn't very large, they do have some fun clothing pieces that would make a great addition to your wardrobe.
---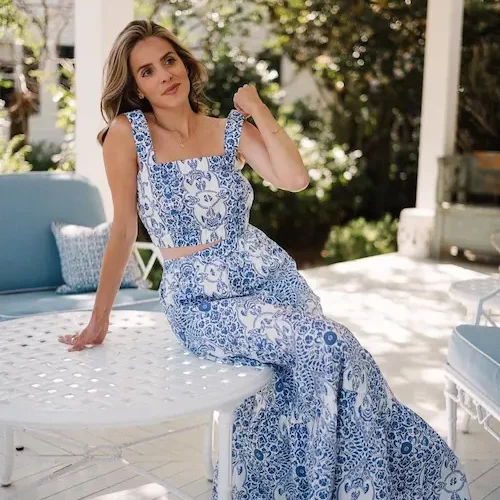 Average pricing: $65.00 – $320.00
Size range: 2 – 18
Donned by Kate Middleton, this London-based retailer offers petite clothing in fun prints and frilly styles. Their luxury pieces will make you feel like British royalty.
---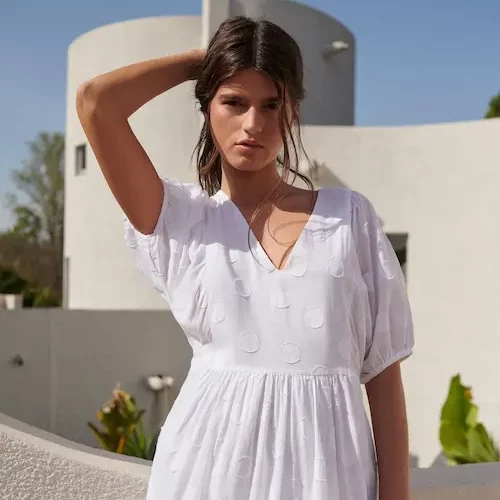 Average pricing: $29.99 – $159.50
Size range: 0 – 16
Unlike some fashion retailers, Madewell offers some of their best-selling designs in petite sizes. You will never feel like you're compromising on style with their timeless, fashionable pieces.
Known for their fade-resistant denim, stock up on their high-quality jeans that actually fit your frame.
---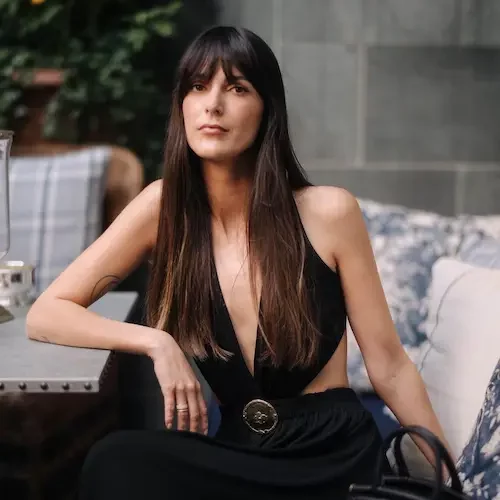 Average pricing: $79.50 – $795.00
Size range: 0 – 14
Although mostly known for its line of sportswear, Ralph Lauren also offers sophisticated dresses, easy button-ups, trendy jean jackets, and more, all in their petite section.
---
The Bottom Line
All in all, you don't have to compromise on fashion just because your frame is on the shorter side. More and more fashion retailers are offering high-fashion designs made specifically with petite folk in mind, allowing for a wide range of options for everyone's personal style.
We hope our list of the best petite clothing stores helps you find your next go-to place to shop. Your tailor might not like it, but these brands make petite shopping too convenient to pass up. No matter your height, you can rock any outfit you desire with the right amount of confidence!