If you've ever bought a cute bralette and wished you could wear it in public because it's just so darn cute, then do I have good news for you! Here are 12 different (mostly appropriate) ways for how to wear a bralette.
Best of all, I'm not even going to waste your time with "oh just pair a fairly full-coverage bralette with a pair of high-waisted jeans and it'll totally be decent enough to wear in public". Girl, if you want to show that skin, I applaud you.
But, you may not feel comfortable wearing that, and it might even be verging on indecent exposure. With that being said, let's dive into a variety of styling options and outfit ideas!
How to Wear a Bralette
Underneath Overalls
One way you can kind of get around the whole "here's 5 inches of my stomach showing" issue is by wearing the bralette underneath a pair of overalls. You're still showing that cute bralette, and some sexy side-skin, but there's enough coverage that you could get away wearing this out in public without too many side-eyes from conservative adults.
Besides, overalls are so comfortable, and that chest pocket is the most convenient design feature, that any outfit incorporating a pair of overalls is an immediate win.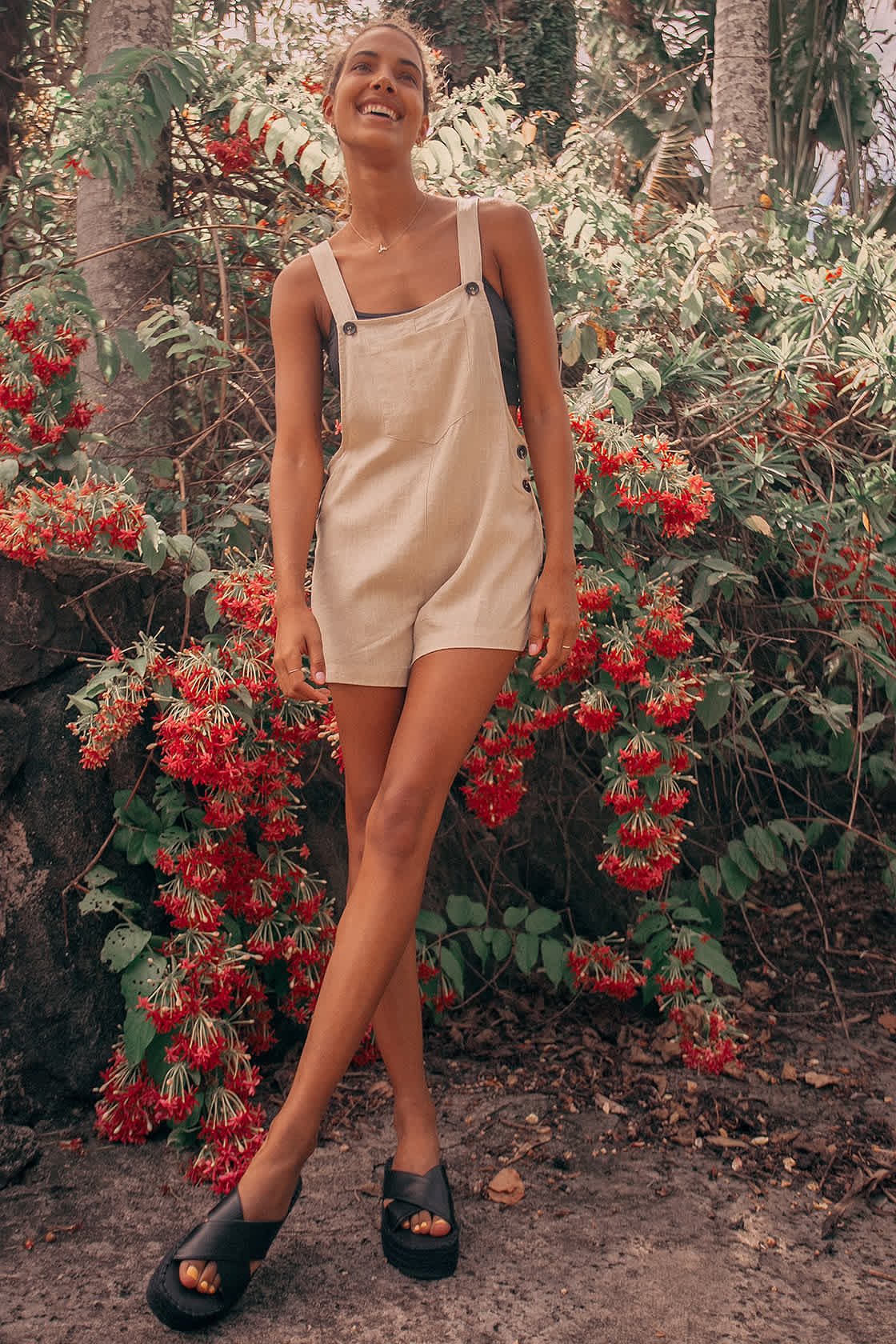 Over Clothes You Already Own
If you have an outfit that needs a little spicing up, like a t-shirt with a pair of jeans, or a large blouse with a pair of shorts, then you can just layer a bralette over top, and you've immediately added a whole new level of interest to your outfit.
Layering the bralette over a looser top also serves to cinch in your torso and accentuate your curves. Plus, now your fun bralette is in full view!
Layered Underneath a Leather Jacket
Juxtaposing the ultra-feminine softness of a bralette with the more masculine, bad-boy vibes of a leather jacket can take your outfit to the next level.
For a bit more fun, choose a leather jacket in a fun color like mint green or magenta. You can go with a looser jacket for a more casual look, or a cropped motorcycle jacket to channel your inner badass.
Peeking Out From a Sweater
If you layer a neutral sweater over a halter bralette in a contrasting color, you not only create an interesting neckline but also draw the eye to the article of interest – the bralette.
You can also experiment with other types of bralettes – high-neck bralettes can peek out of the front of scoop-neck sweaters, and strappy bralettes can criss-cross across shoulders. Racerback bralettes can feature in sweaters with open backs, thick-strapped bralettes can be paired with cold-shoulder sweaters.
Over a Slip Dress
Layering a bralette over a slip dress can create a whole new neckline, and completely transform your simple dress into an intricate outfit.
By pairing a racerback bralette with a slip dress, you add more visual weight and interest to the top half of the dress and help cinch in your waist.
You could also layer a lace bralette over a strapless dress, create a different look, while also giving you the support you need and the convenience of not having to go braless.
Under Button-Up Shirts
Button-ups are the perfect opportunity to show off your bralette! There are so many options when it comes to button-up shirts: from denim button-ups to oversized button-ups, any of these can be super cute when paired with a bralette.
You can button it up more to show less skin, or only use a couple of buttons to have a breezy look that shows off your adorable bralette.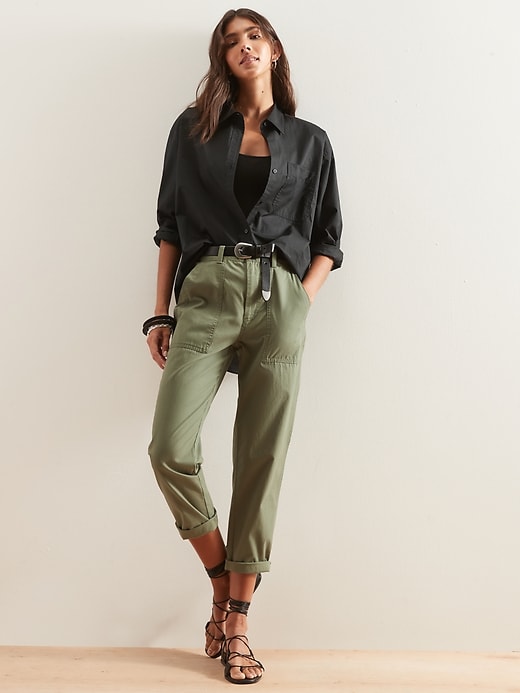 As a Matching Set
If you have a matching set of pants and a suit jacket, then just wearing a bralette underneath can add a bit of sexiness and style, while still keeping it classy (though not office-appropriate).
If your matching set has a loud pattern, or perhaps a busy plaid, then having a solid color bralette, and some skin helps break up the pattern and makes the whole outfit more interesting to the viewer.
Side Peek-a-Boo
Pairing a lace, preferably brightly-colored bralette underneath a shirt with low-cut sides gives a fun peek-a-boo effect. This is a ridiculously comfortable outfit, but it has multiple layers of thought going into it, so it looks like you actually put effort into your appearance.
And, all but the most conservative grandmas likely won't notice, or won't care!
With Open Back Tops
When wearing a top with an open back, or a back cut-out, you can really show some style with your bralette.
You can play with contrasting or matching colors, a monochromatic effect, and different textures. Strappy bralettes, lace bralettes, silk bralettes, they're all fair game here.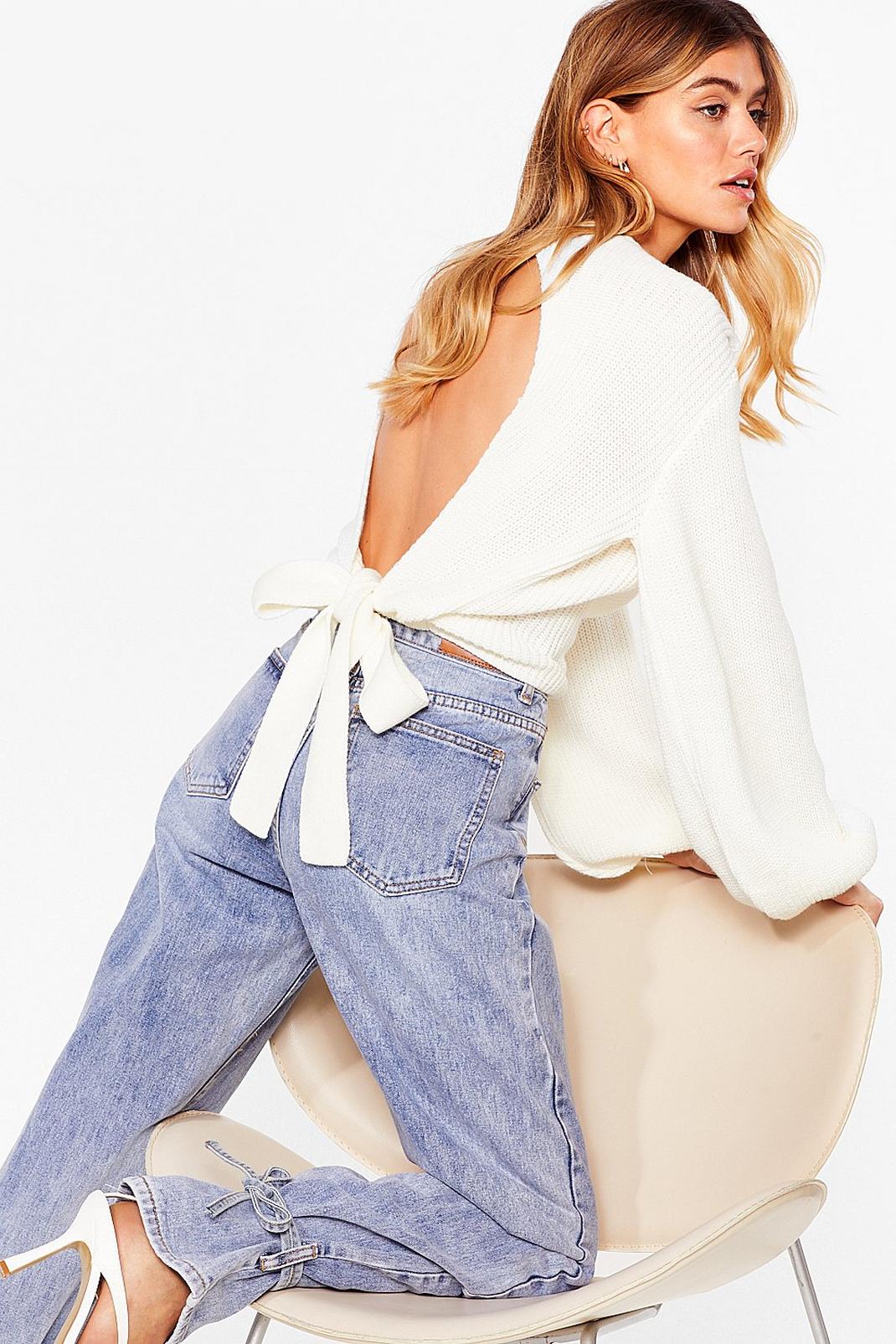 With Sheer or Semi-Sheer Tops
This is a pretty predictable option, and you've probably seen it done before. Simply layer your favorite bralette underneath a sheer or semi-sheer top, and you've got an outfit.
You're showing off your bralette, while technically still wearing a shirt. This look may not be appropriate for many situations (just try wearing this to church or Thanksgiving, I dare you), you could definitely make it work for more casual settings.
And just keep in mind, the higher the opacity of your shirt, the more full-coverage of your bralette, and anything else you layer over top, will get you closer and closer to being able to wear it in the presence of Grandma.
With a Blazer
I know, I know, this is predictable too. Once a Kardashian wears it, it's not new anymore. I'm sorry, but a list of different ways to wear a bralette just wouldn't be complete without adding a blazer!
If you pair a longer blazer like the fashion bloggers champion, with some straight-leg pants and a bralette, you would get a pretty decorous outfit, especially if you kept it monochrome.
But you don't have to stop there! Try a cropped blazer, or a lace bralette, or pair the bralette-blazer combo with a long skirt. The possibilities are endless, and you can truly tailor it to what pieces you own, and your comfort level.
Under a Sports Jersey
This one's pretty self-explanatory. If you throw on an oversized sports jersey over a lace bralette, you've achieved the ultimate juxtaposition.
Shapeless, sporty, cool, paired with form-fitting, girly, and frilly. A fun combination that shows your personality and style, while keeping you comfortable all the while.
Bottom Line
So there you go, 12 different ways to style a bralette, because 11 just didn't cover it! Now go on and style those bralettes for that upcoming brunch with Grandma.