What girl doesn't love lingerie? Lingerie subscription boxes are a fun, new way to get your fix of all types of undies and bras.
While they might be new to you, there are actually quite a few options out there. We'll be pinpointing a handful of the best lingerie subscription boxes on the market and why they're great!
What is a Lingerie Subscription Box?
A monthly lingerie subscription box typically provides you with a certain number of pairs of lingerie pieces or sets each month, but for some, this might also come in the form of credit that you can use to shop their website.
Lingerie subscription boxes are a great way to explore new styles, always have new lingerie, and simply gift yourself an exciting treat to unbox each month.
Not looking for a subscription? Check our article on the best bras.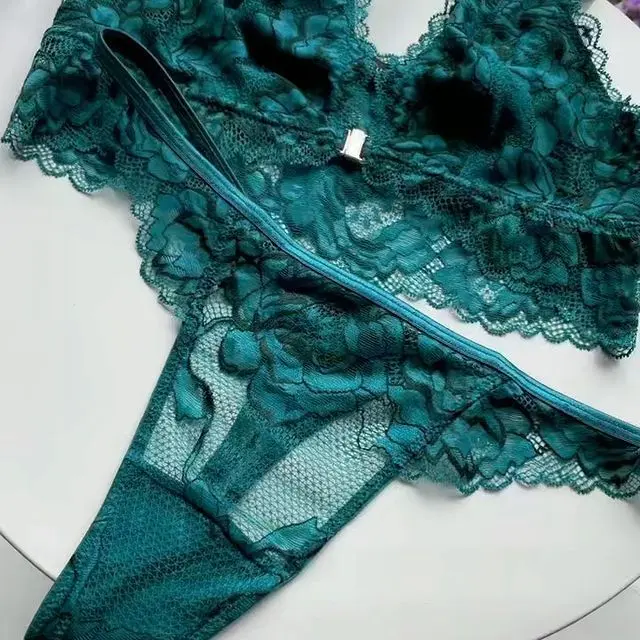 Price: $15 Per Month
This lingerie subscription box offers a pair of high-quality, luxurious lingerie.
The higher quality "Luxe" subscription plan costs $21 per month for 1 pair and $35 per month for 2 pairs.
The Signature plan costs $15 per month for 1 pair and $28 per month for 2 pairs.
Why Everyone Loves It: What we love most about this subscription is the fact that they use top brands rather than their own. They use Cosabella, Natori, blush, and more of the top lingerie brands.
---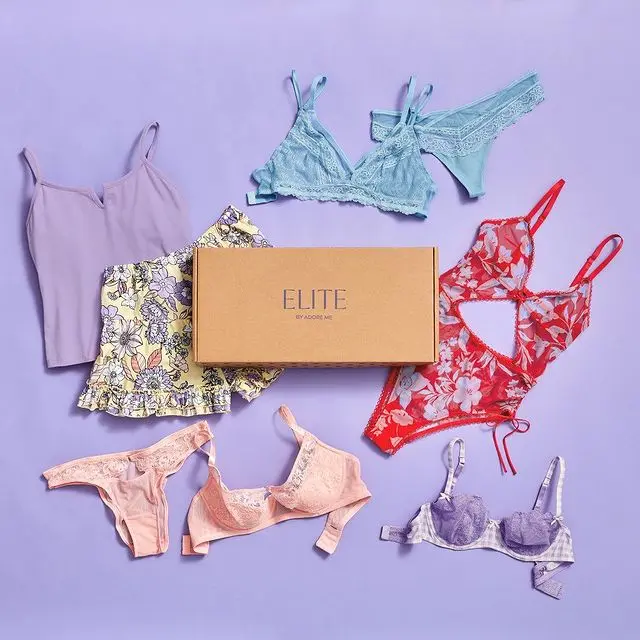 Price: $25 Matching Set
One of the best lingerie subscriptions (and most popular) is Adore Me. They use the "VIP" member program, which means you sign up for their monthly subscription after placing your first order.
Why Everyone Loves It: It's more than just lingerie. This box can also include loungewear, bodysuits, and seasonal items, too! They have some amazing first-time order deals (typically your first matching set for $25). Their sets are gorgeous and comfortable, plus the subscription is easy to cancel.
Adore Me also has a stylist service that sends you a few lingerie sets to try on – you can keep them if you like them, then send what you didn't like back.
---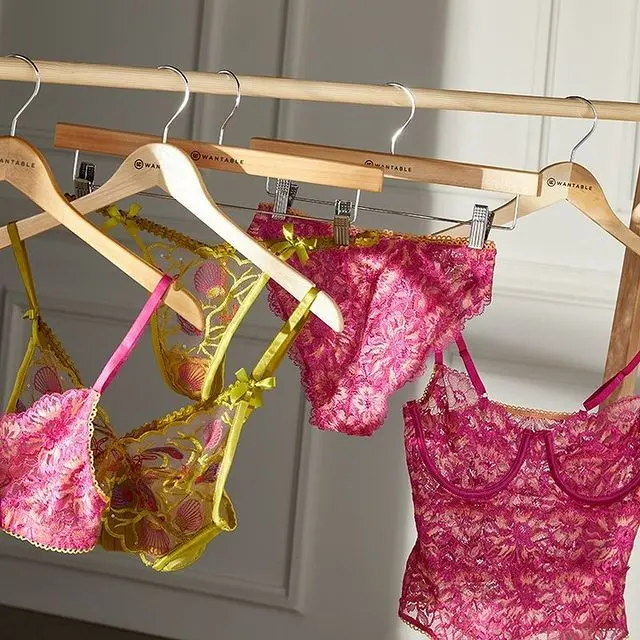 Price: $20 Styling Fee (Credited Toward Purchase)
With Wantable's Sleep & Body Edit subscription, you can update your bedtime look with ease. Each month, you'll receive a box of hand-picked items that are perfect for lounging around the house or upping your confidence with lingerie.
Why Everyone Loves It: This box contains 7 items of curated lingerie and sleepwear chosen just for you. They send high-quality, well-known brands you know you can trust such as Richer Poorer, Flora Nikrooz, and more. You have 5 days to try out your pieces, keep what you love, and return the rest!
---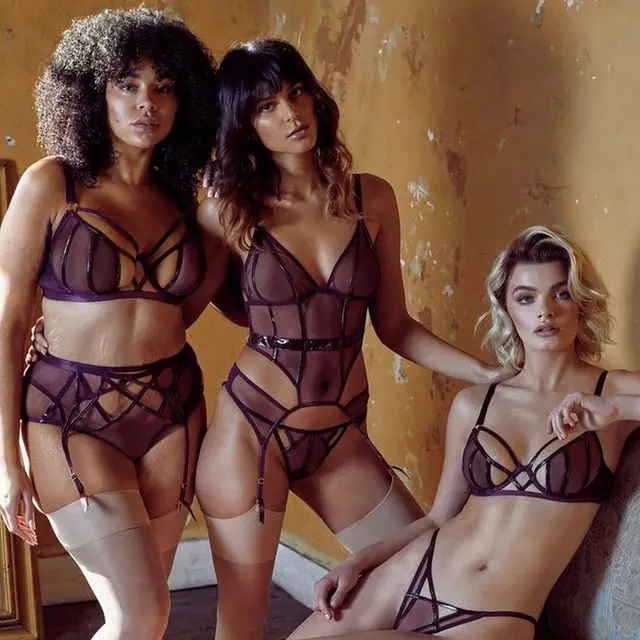 Price: Starting at $59 every 3 months
This choose-your-own-adventure lingerie brand offers a curated box for a sexy surprise every month. Whether you're looking for something naughty or nice (or both), there's something for everyone to choose from.
Why Everyone Loves It: You can choose lingerie if you want, but you can also opt for only new underwear in your box if that's your jam. Plus, they usually send fun extra gifts in the box as well!
As always, the quality is impeccable and the designs are beautiful and unique. Moreover, you can either choose to purchase a one-time box or subscribe to receive premium lingerie and underwear every 3 months.
---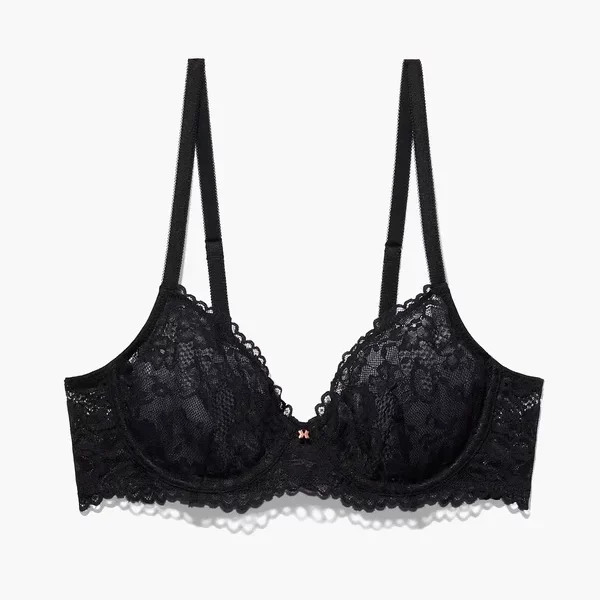 Price: 2 for $29 Bras
Founded by Rihanna, Savage x Fenty uses a similar subscription model as Adore Me. They have amazing first-time member deals (such as 2 for $29 bras). Plus, their designs are unique and sexy.
Why Everyone Loves It: Most of their pieces are pretty comfortable as well as sexy, so you're getting the best of both worlds. (Just make sure to read the reviews for each set to see what other buyers have said).
---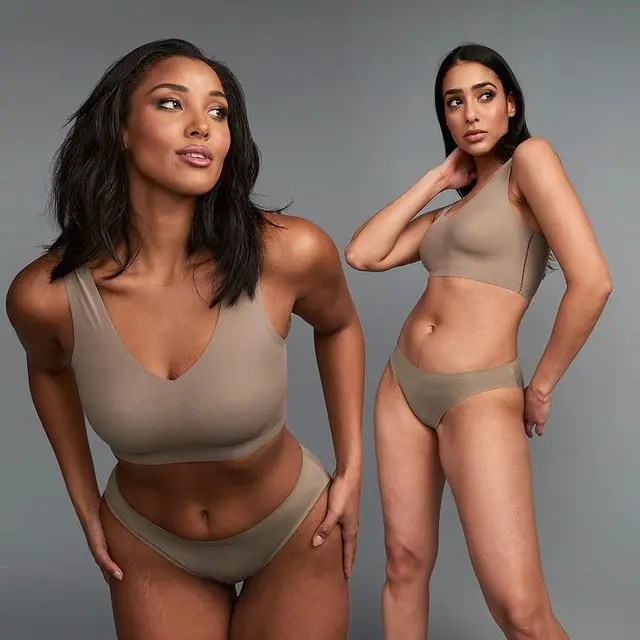 Price: Starting at $39 every 3 months
Looking for a new way to spice up your underwear drawer? Check out EBY, the custom subscription box that lets you choose either 3 or 5 panties every 3 or 6 months.
Why Everyone Loves It: EBY provides underwear for that "barely-there" feel. They're so comfortable, you'll forget you're even wearing any! But they aren't your plain-Jane neutral panties found at most retailers—they have fun color options so you never get bored.
With lots of different styles to choose from, there's something for everyone including thongs and high-waisted briefs. Plus, EBY is very size-inclusive, offering XS to 4X.
---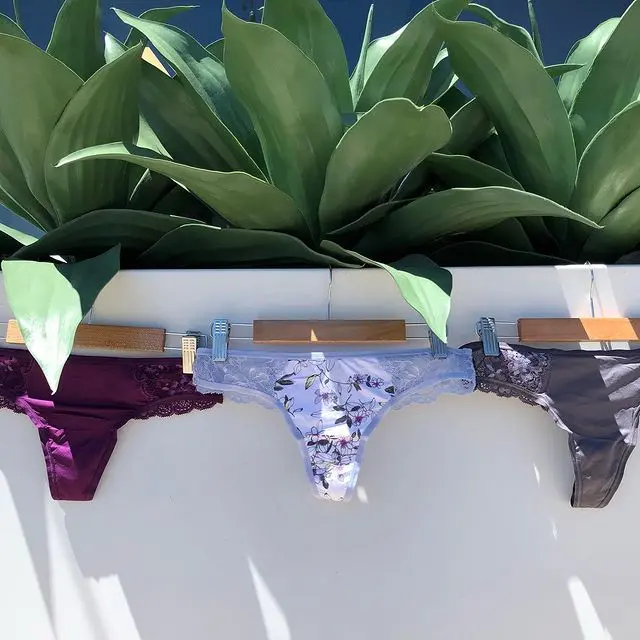 Price: $20 per month
Introducing Skivvi Nix, the underwear subscription box that will keep your drawers full of "kickass undies." You choose the style of underwear you want, how many times you'd like to have them delivered, then wait for your surprise box in the mail.
Why Everyone Loves It: This box offers good-humored plans called the T-Bone, Tenderloin, or the Rump Roast. You can choose whichever plan suits your style, and have fun with it!
Whether you're looking for thongs, boyshorts, or something in between, Skivvi Nix has got you covered. And with new styles and designs released every month, you'll always have something fresh and fun to wear.
---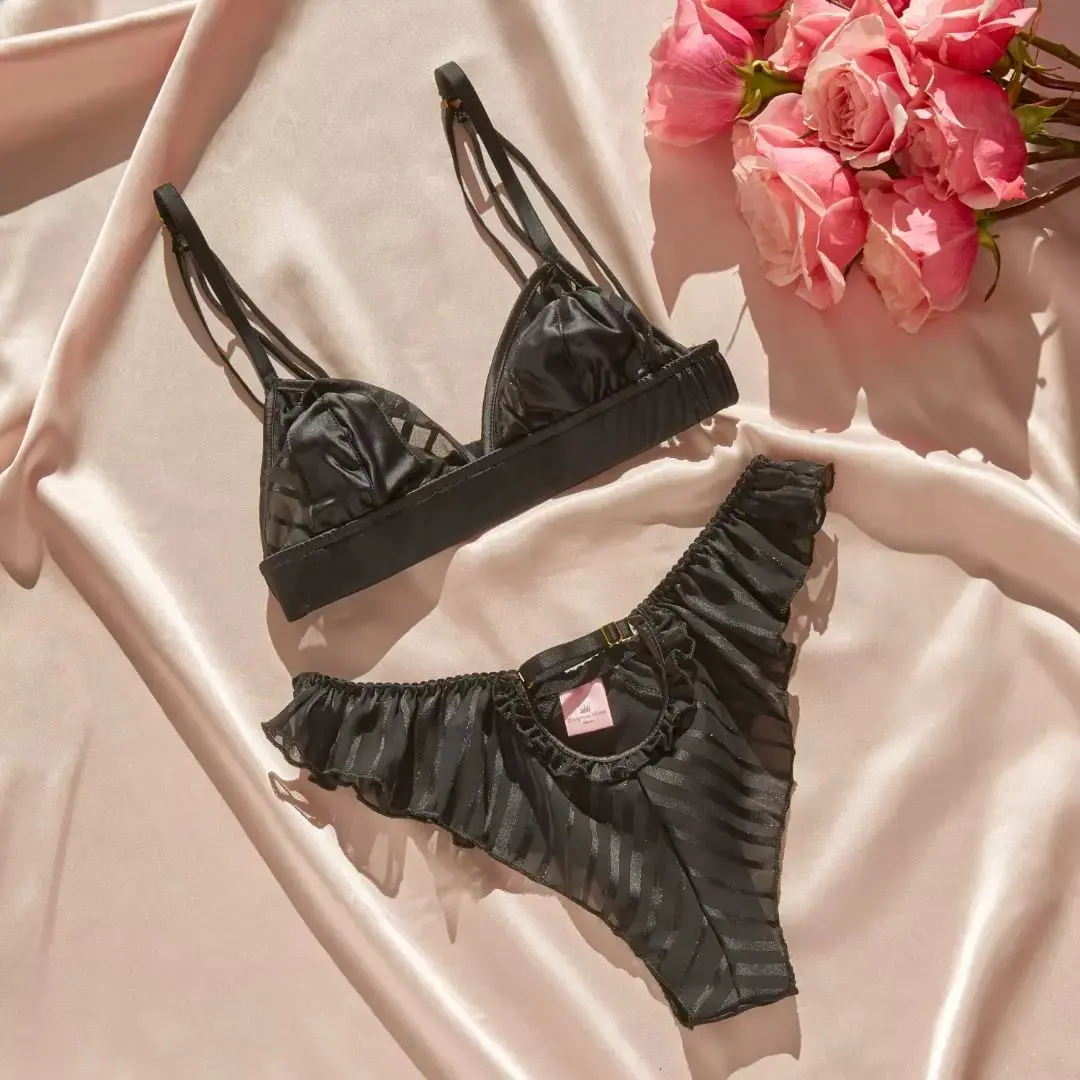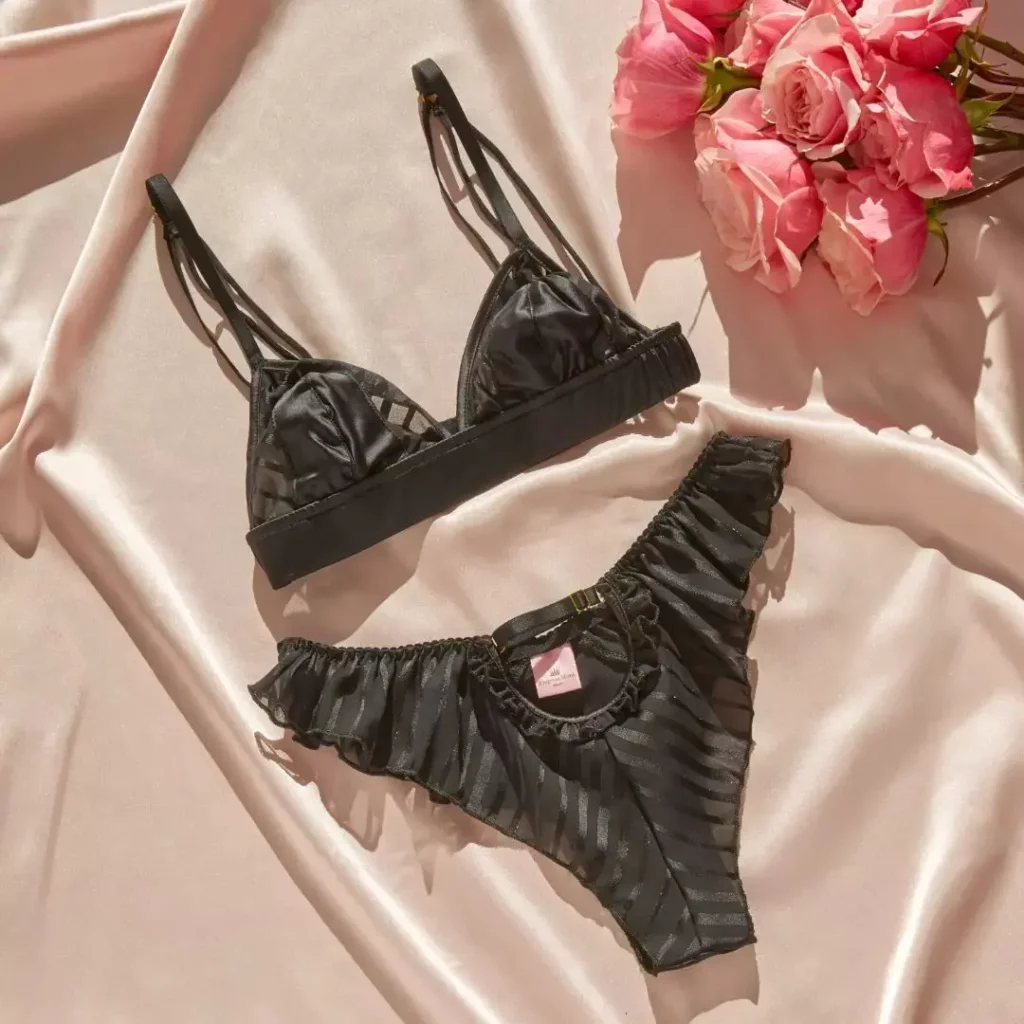 Price: $44.99
This luxurious lingerie brand offers a monthly "Queen" box for $44.95 or an "Empress" box for $99.95 monthly. The first comes with a matching lingerie set, while the other has extra accessories such as kimonos and bedroom gifts.
Why Everyone Loves It: This box is not for the faint of heart; it's full of sexy surprises that will make your regular underwear feel drab and dull.
I've tried both boxes and loved them! The Empress box that comes with extras was delightfully curated and I enjoyed everything inside. Their lingerie is sexy, cute, and comfortable!
---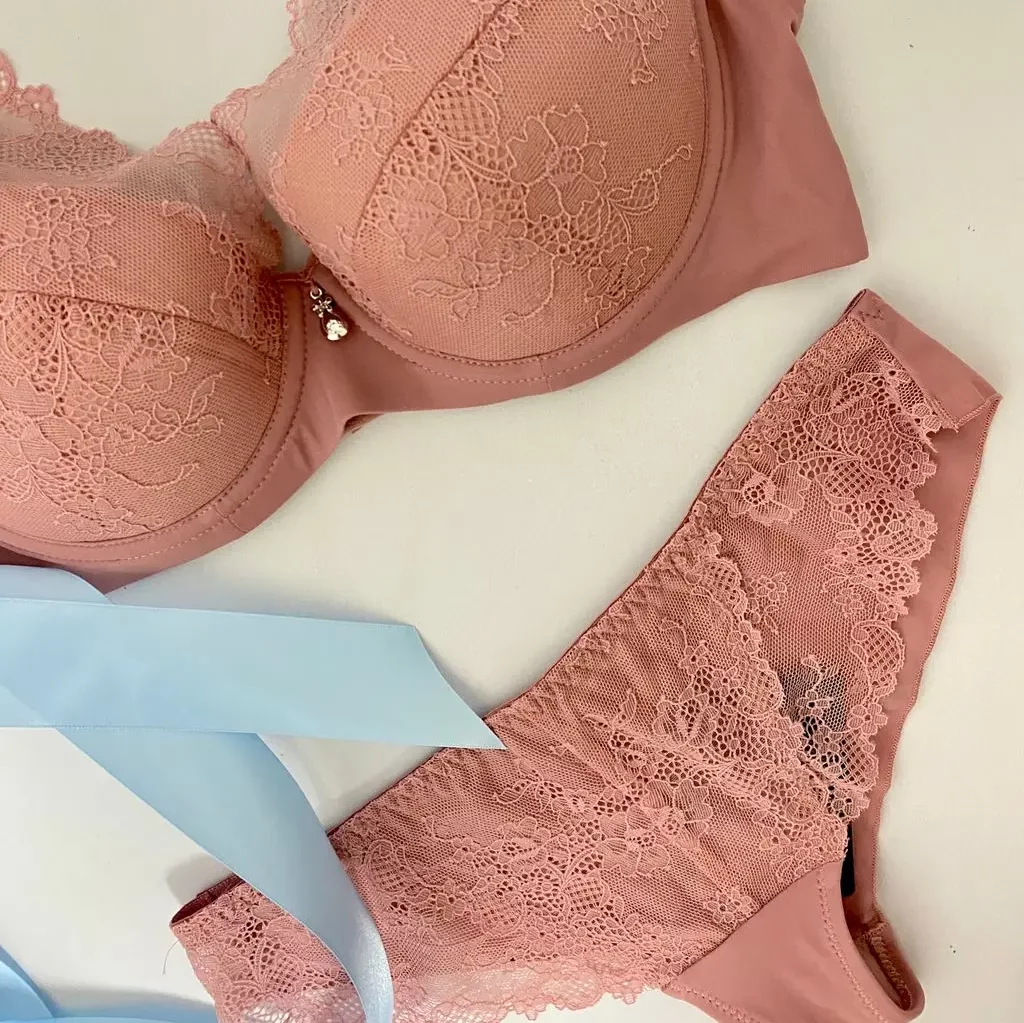 Price: $49.95
If you're looking to splurge a little more, this boutique is a great option. For $49.95, you will receive $75+ worth of high-quality lingerie from small designers.
Why Everyone Loves It: This company also works with lesser-known designers if you're looking for something a little more unique than today's mainstream brands. They also offer free exchanges if you don't like the set you receive, which is pretty cool!
---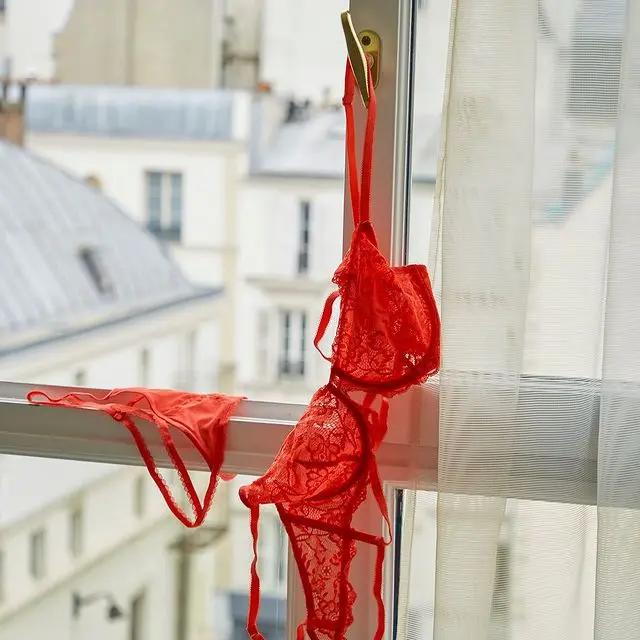 Price: $15 Per Month
This cute and affordable monthly lingerie subscription costs $10 per month for 1 pair, $15 per month for 2 pairs, and $20 per month for 4 pairs. You can also add one or more matching bralettes for $10–$15 each if you'd like!
Why Everyone Loves It: This box has more than just your booty covered—you can also opt-in to receive a bralette every month as well, or you can even choose to receive a matching set if you're feeling extra spicy.
This subscription starts off with a quiz to get a gauge of your style and ensure they're always sending stuff you'll love.
We love BootayBag here's why 🙂
RELATED: Savage X Fenty Review