There's truly nothing like rocking an adorable new pair of underwear, which is why BootayBag is an awesome subscription to indulge in! Having recently tried it out, I will be sharing my BootayBag review with everything you need to know about the brand before buying.
So, let's jump right in!
What Is BootayBag?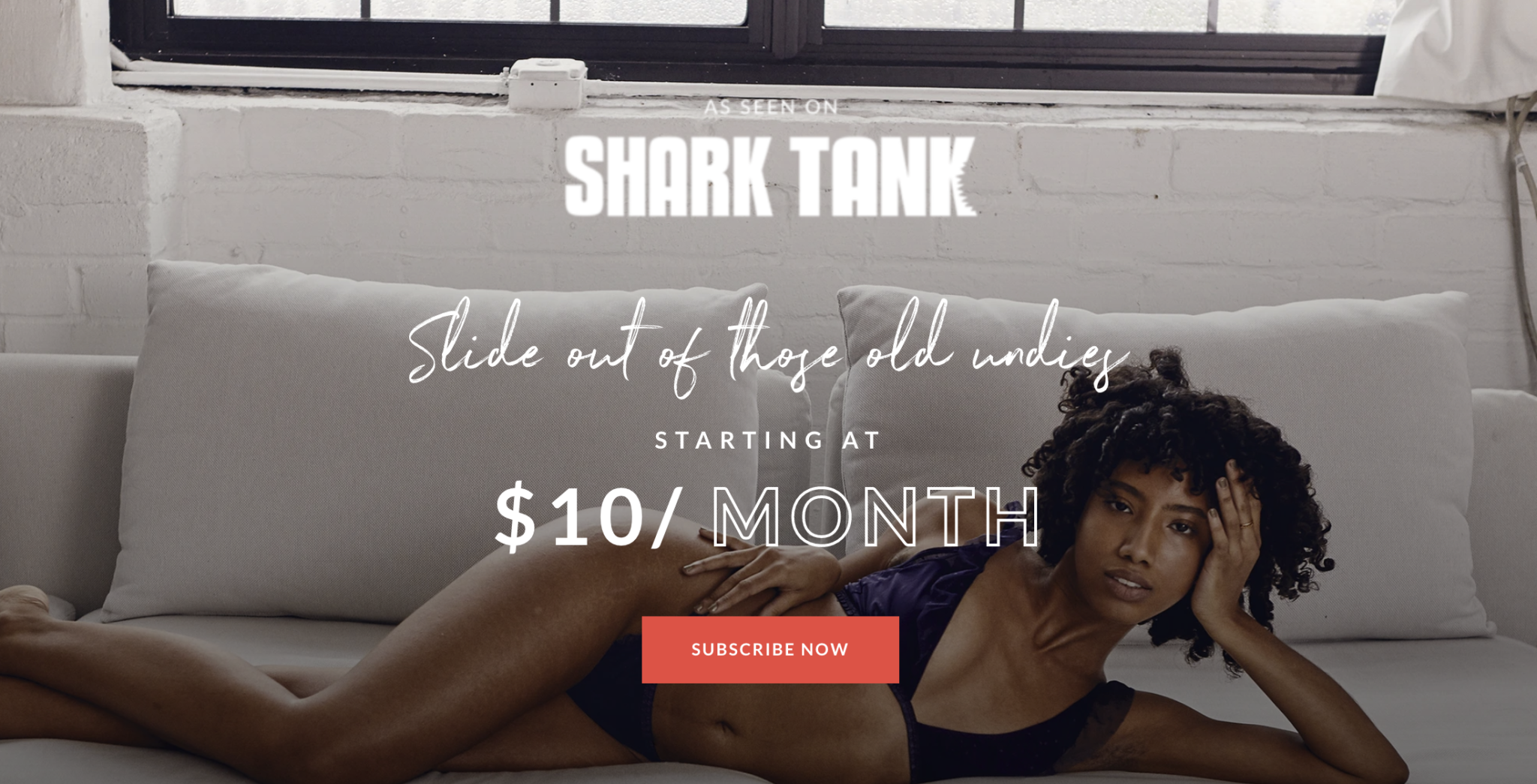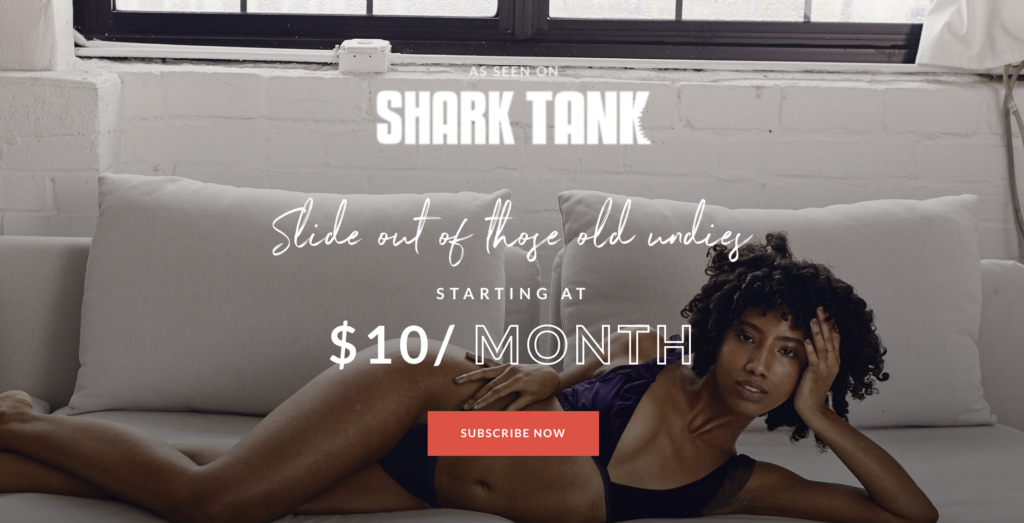 Featured on Shark Tank, BootayBag is an underwear subscription service that aims to improve the convenience and lack of affordability for women shopping for underwear.
After signing up, they send you 1–4 pairs of cute and unique undies each month, all of which are made by the brand. You can also add a matching bralette to your plan!
To start, you simply fill out your size details and underwear preferences. You can select whether you want thongs, you never want thongs, or you want to mix it up.
They have so many different styles – you can view their Instagram for an inside look into the types of underwear they provide. It's typically pretty girly and cutesy, which I'm loving.
Their IG profile also gives you previews of the upcoming undies for the month, and if you don't like them, you can skip or switch your style preferences.
RELATED: 13 Best Underwear for Working Out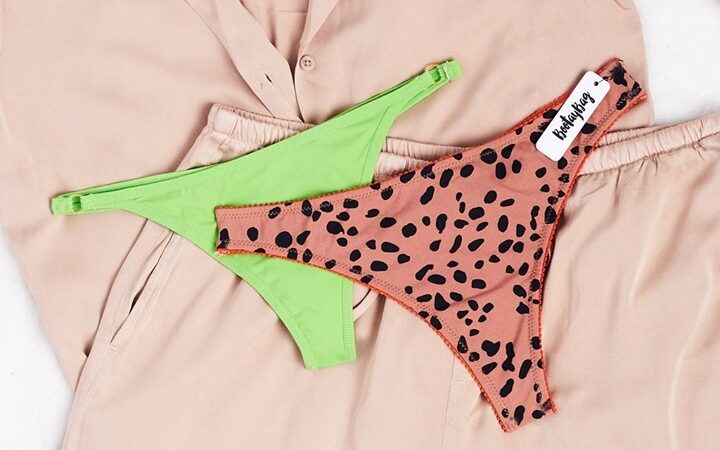 How Much It Costs
They do have a few plans to choose from, but these are pretty straightforward. The pricing breaks down as follows:
1 pair: $10 / month
2 pairs: $15 / month
4 pairs: $20 / month
Shipping is always free for their plans. Aside from the monthly cost, you can opt to add a matching bralette to your order each month.
The price for these ranges from $10 – $20 and changes with each bralette. The bralettes are a one-time purchase (meaning they won't renew with your subscription, so you'll have to continue to add them if you want to receive them).
They also have an "all 4 pairs" plan that allows you to get all of their styles for the month, but it's currently sold out and we're not sure when it will return.
BootayBag Discounts
Since most subscription services offer initial discounts, I figured I'd look into it for BootayBag. Despite being so affordable, they do offer extra discounts!
I found that their most common discount is 10% off your first BootayBag using the code BB10.
You can also text BOOTAY to 833-227-8815 for 15% off your first month (found on their Instagram, not sure how long this one will last).
However, their rewards program can help you save money as well. You can earn points when you complete activities like making a purchase, referring friends, and receive points on your birthday as well!
The points can be redeemed for prizes like a pop socket, phone case, and more.
RELATED: 10 Best Lingerie Subscription Boxes Out There
My BootayBag Review
I was sent a few month's worth of BootayBag to review (note: this doesn't affect my opinions). I had wanted to try the subscription out for a while now, so I was super excited to receive them!
To start, I love the adorable packaging. The undies come in a small, brown mailer bag with a "hello babe: I'm here" sticker on the front.
So far, I've received four pairs of their underwear.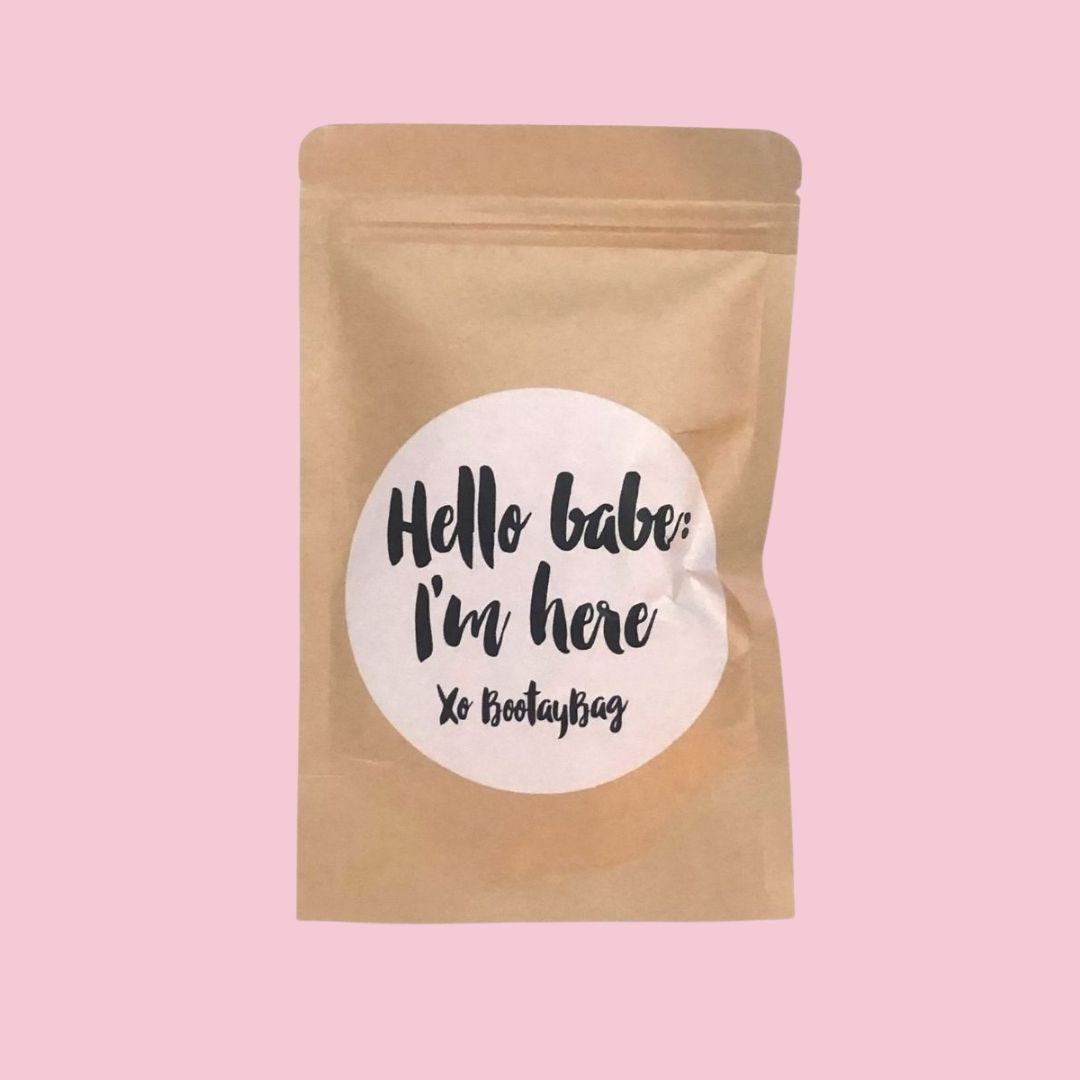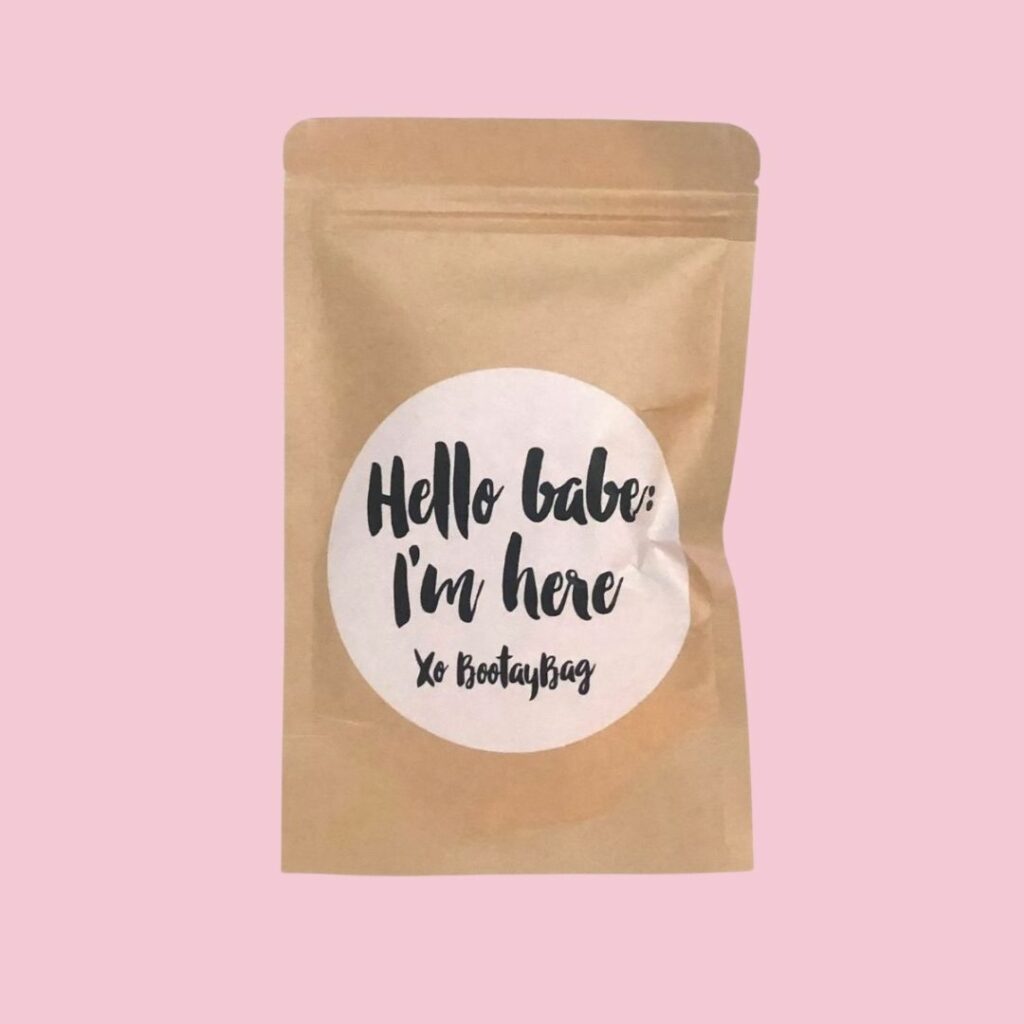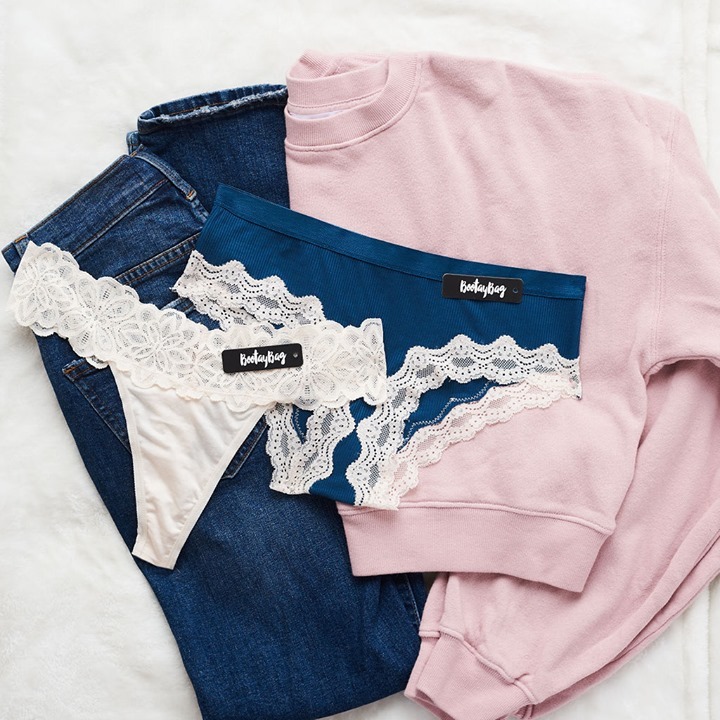 Sizing
Rating: 5/5
⭐️⭐️⭐️⭐️⭐️
Although some other BootayBag reviews complained about the sizing being too small, it was true to size in my case!
All of their undies have fit me perfectly so far, not too small and not too big.
Material + Fit
Rating: 4/5
⭐️⭐️⭐️⭐️
So far, I've had no complaints about the material and fit for all the underwear I've received. They've all been very comfortable (even the thongs). Even the lace pieces aren't scratchy like some lace underwear tends to be!
I didn't give them the full 5 stars because the material isn't incredible. Having tried some luxury underwear brands, you can definitely tell the material isn't as high-end as these. However, it's pretty great considering the affordable price!
What Other BootayBag Customers Think
Since I'm only one person, I figured I'd see what other people tend to say in their BootayBag reviews! I searched through feedback for the brand on Influenster as well as their Instagram page to see what their most common points of feedback were.
Here are a few quotes based on this.
"The sizes have been super consistent, and the quality is great. I haven't yet gotten a panty that I won't wear."
"The limited size range is really a disappointment."
"The quality is pretty good, but some of them have a lot of lace and that's pretty fragile."
"Love that you get to see them first and decide what you like/want! I recommend! I hand wash because one my my pairs didn't hold up to well in the washer and dryer."
A lot of people complained about the small size range, but I have seen BootayBag make statements about how they are upgrading their size range, so this might not be an issue for long!
Another complaint I came across a few times was that they don't have bras with underwire or padding, only bralettes. I'm 100% fine with this as bralettes are really the only thing I like to wear, but I can see why this would be a problem for people who do like more supportive bras.
Bottom Line
Having tried BootayBag for a few months now, I'm definitely a fan. It's always fun to look forward my new pairs every month and be surprised by what I get. Their styles are super cute – there's always something different and new to look forward to.
As far as quality goes, I have no complaints! All of the pairs I've received have been comfortable, even lace underwear I received weren't scratchy. Plus, I have been using the first pairs I received for a few months and they've held up well with careful washing!
UP NEXT: The 14 Best Organic Underwear Brands