It's important to be conscious of what your clothes are made of, especially the ones that have close contact with your skin (and other regions). That's why we've put together a list of the 14 best organic underwear brands and shared them below. 
These brands use organic fabrics and natural dyes so toxins won't rest on your skin, in contrast to synthetic and oil-derived materials. Treat yourself to some new, natural and comfy undies with these picks below. 
Best Organic Underwear Brands
---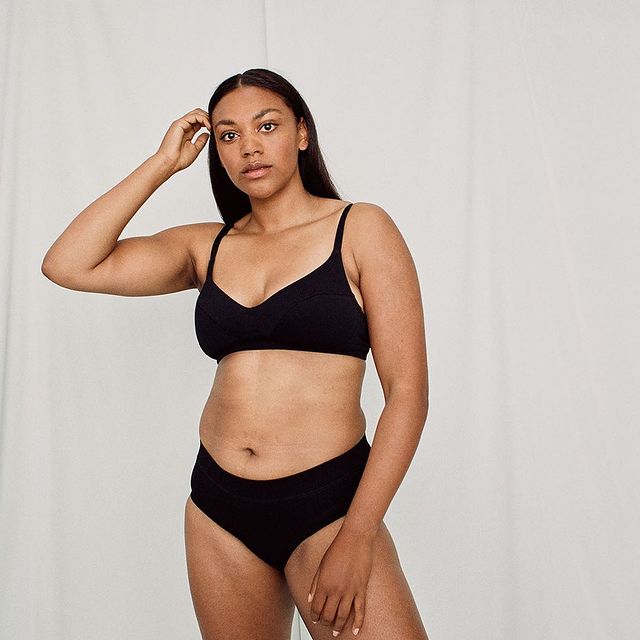 Average price range: $45-55 for 2 pairs
Size range: 2XS – 2XL
The underwear collection by Organic Basics provides staple pieces of underwear with basic designs in neutral tones. These traits make the brand perfect for incorporating organic undies into your closet. 
The underwear uses 95% GOTS-certified organic cotton and is ethically made and PETA "Vegan Approved." Organic basics allows the customer to see the factory where the product is made. 
Plus, they have an impact index showing the amount of carbon dioxide, chemicals, and waste prevented for each product. Underwear made with TENCEL is also offered, which is softer and lighter than cotton, although it is slightly more expensive. Bonus: Online purchases provide free carbon neutral shipping.
---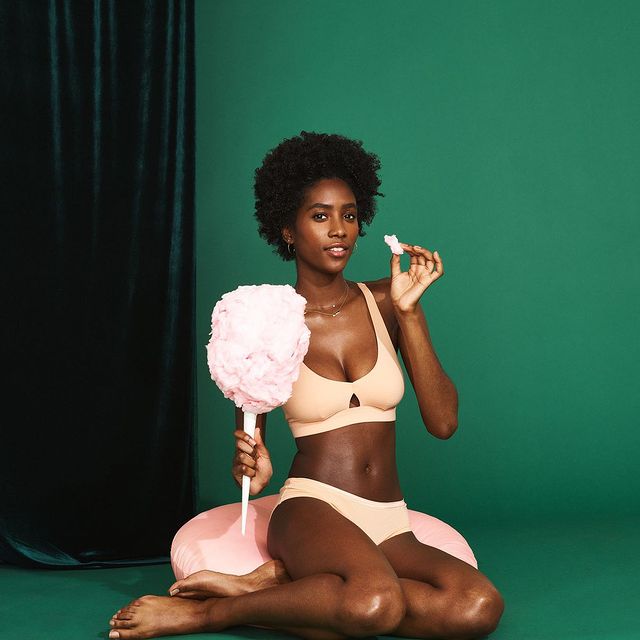 Average price range: $14/pair
Size range: 2XS – 3XL
Knickey's mission is to provide the best fitting organic cotton underwear for each individual customer. The brand details in their Fit Philosophy about how to find the right fit. 
Furthermore, First Pair Guarantee eases stress over online shopping by letting customers try out each First Pair while still being eligible for exchange/return. Make sure to check out the Starter Set of all 5 signature fits to find your favorite style.
All underwear is GOTS-certified organic cotton, OEKO-TEX certified, and Fair Trade International certified. 
---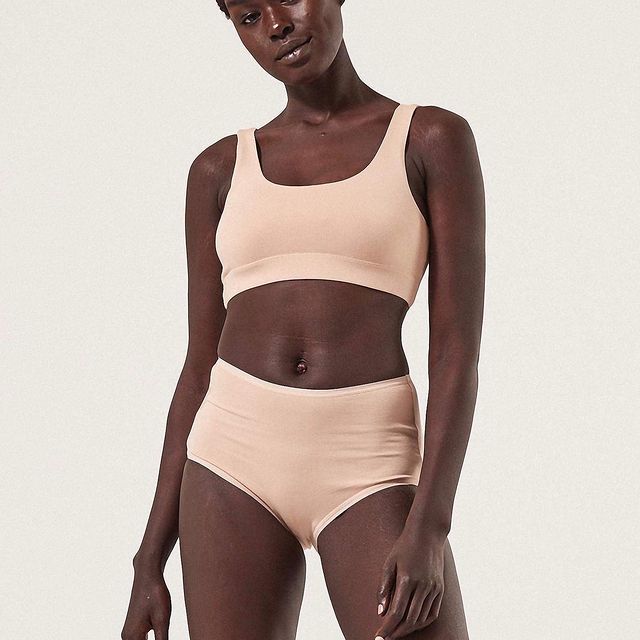 Average price range: $14/pair
Size range: XS – XL
Pact is one of the most affordable organic underwear brands. Sales can take prices down to just $11. Styles are basic undie designs, with some options featuring a delicate touch with lace around the edges. The brand has GOTS organic cotton and Fair Trade certifications. 
Plus, something cool you can do with Pact is participating in their Give Back Box sustainability program. Donate used clothing, accessories, and shoes with the box your order came and a prepaid shipping label created by Pact. 
Donations are then sent to one of five charities partnered with Pact, and you'll know the name because it is written on the shopping label and delivered to the nearest location.
---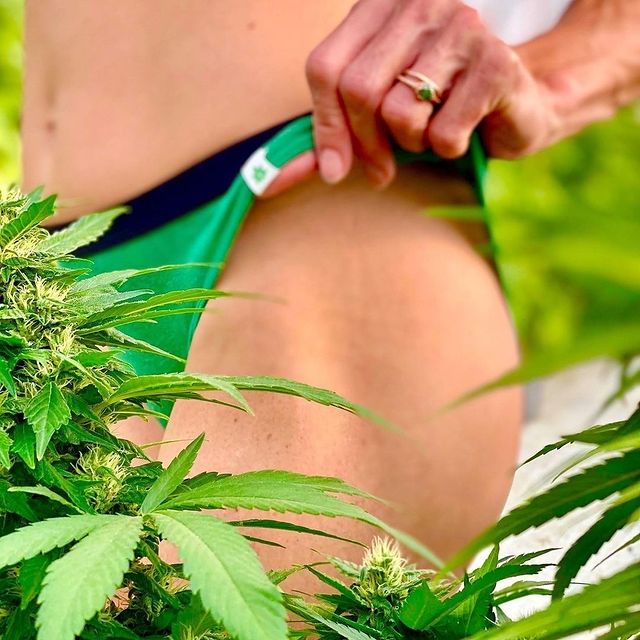 Average price range: $20/pair
Size range: XS – 4XL
WAMA specializes in hemp underwear for men and women. In comparison to cotton's softness, hemp offers anti-bacterial and anti-odor properties, and becomes softer after each wash without degrading. 
If you're still feeling uncertain, WAMA guarantees sending a new pair or a refund with your first purchase without a reason required. There is an impact index shown for each pair, including days of drinking water saved and hours of LED bulb energy saved.
---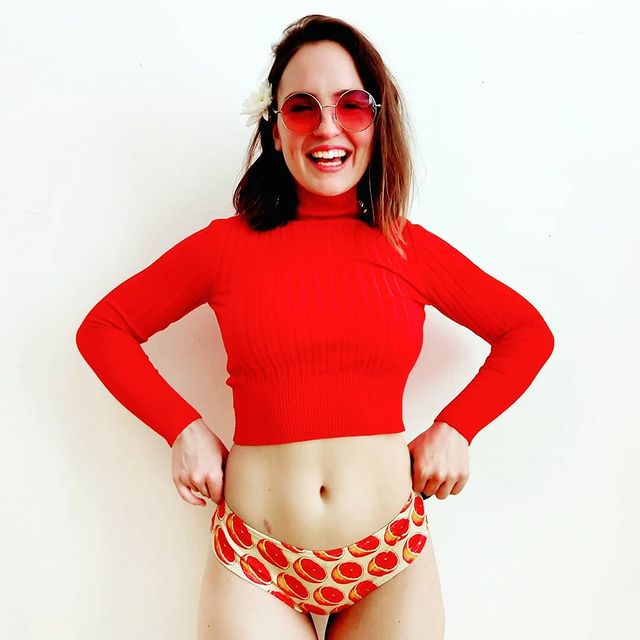 Average price range: $23-$33
Size range: 2XS – XL
Tizz and Tonic is a small brand founded by two sisters who wanted to make eco-friendly underwear. The styles are trendy and fun.
Their organic cotton underwear is made-to-order all within the same place—at a studio in Bremen, Germany. This minimizes waste of overproduction since there is no mass production. 
Even more, the printing is digital, so the right amount is always printed and less water is used in the process. Tizz and Tonic also uses plastic-free packaging. The brand is part of Get Mads Earth Positive Business, which shows the brand's impact on the planet.
---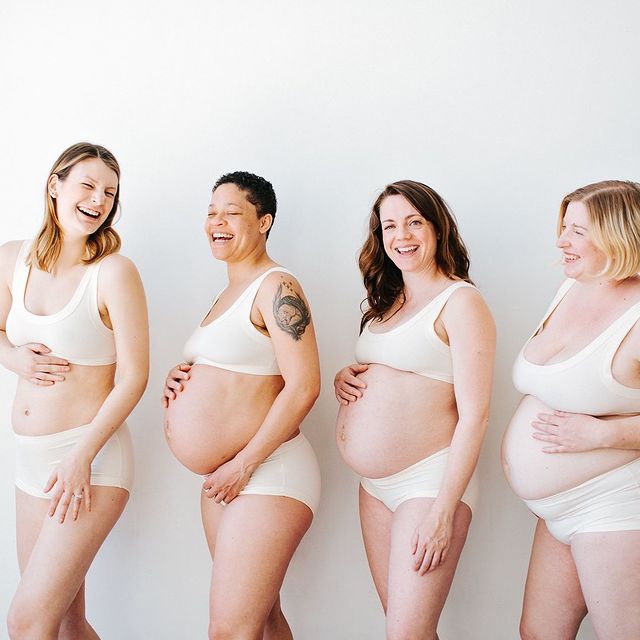 Average price range: $24/pair
Size range: S – XL
If cute and fun prints are your type of undies, Thunderpants is the perfect brand for you. Based in New Zealand, the company has grown to operate in the US and EU markets, but Thunderpants still holds central to ethical production. 
All cotton is GOTS certified organic, knitted in Australia, and all underwear is made in the USA with water-based inks and dyes.
---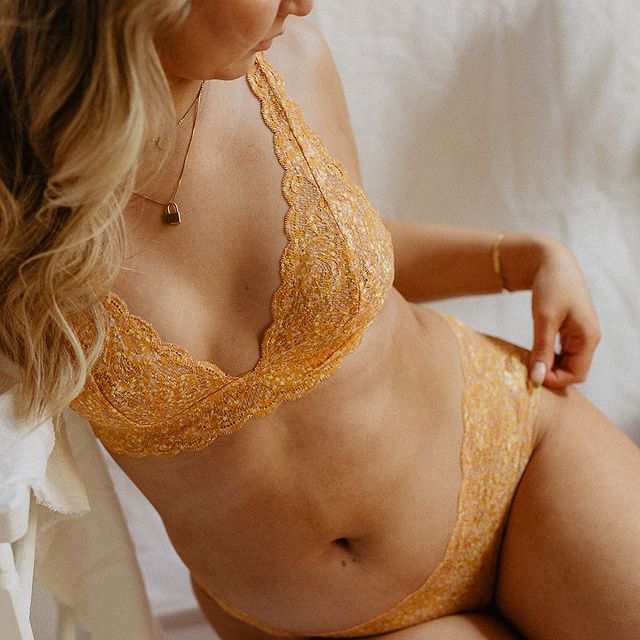 Average price range: $25-$40/pair
Size range: XS – 2XL
Azura Bay is a marketplace for sustainable underwear. All brands listed follow Fair Trade and ethical production, eco-friendly materials and processes, and artisan production. Also, when you make a purchase, you can choose one of three organizations for Azura Bay to make a donation to. 
You can sort by style, color, and size, as well as for particular brands and collections.
---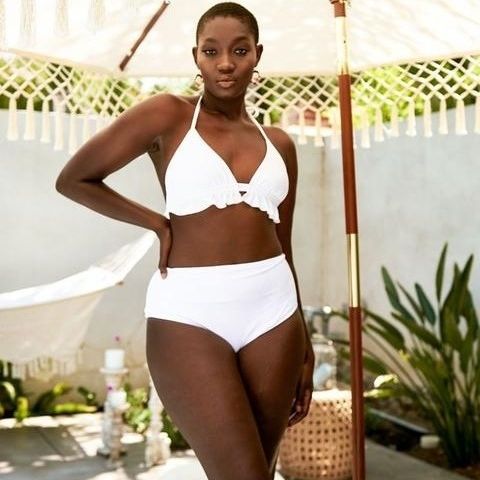 Average price range: $14-$50/pair
Size range: S – 4XL
The selections of underwear at Made Trade include a variety of materials, like cotton, bamboo, and linen, from different brands. There are numerous styles of GOTS certified organic cotton underwear, which are Fair Trade, vegan, and women-owned. 
Made donates 1% of every purchase to an environmental nonprofit and all shipping is 100% carbon neutral.
---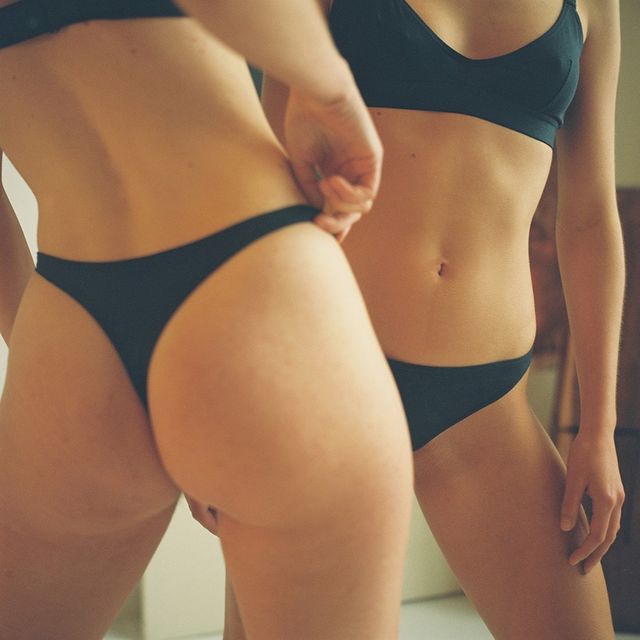 Average price range: 17-25 euros/pair
Size range: 2XS – 2XL
The Nude Label has minimalist styles so everyone can find the right pair. Selections are meant to be both flattering and comfortable. 
The organic cotton in their underwear is GOTS certified, and the brand is part of the Better Cotton Initiative. Unique about The Nude Label is that all underwear production is made locally in Spain. 
They also have a Natural Dyes Project line that uses dyeing methods from the AITEX Textile Institute that uses 90% less water and 85% less energy, and interestingly creates no two fabrics with the same color.
---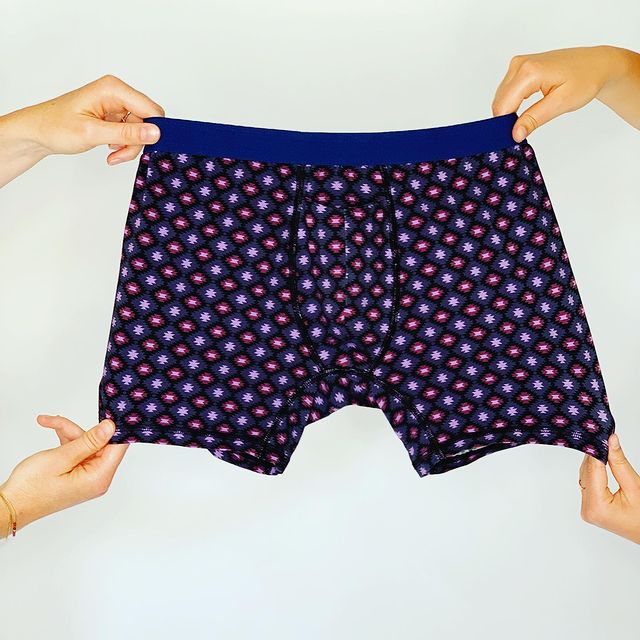 Average price range: $30/pair
Size range: S – 2XL
Opok specializes in providing men's performance wear with organic and non-toxic materials. It was founded by two friends who were concerned about how toxins enter the body through skin contact and inhalation, which raises critique of workout clothes made from synthetic and oil-based materials.
A solution is their performance boxer briefs, which uses GOTS organic cotton and GOTS organic pigments. They also donate a portion of proceeds to environmental causes, such as preserving the coral reefs and bees.
---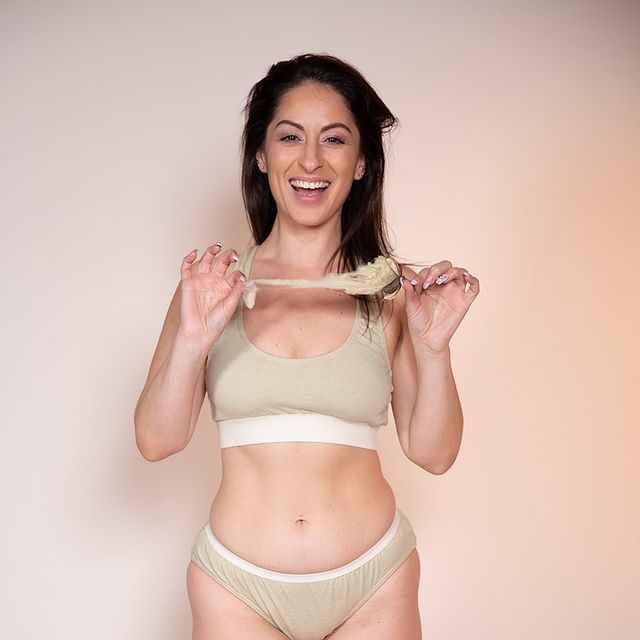 Average price range: $34/pair
Size range: XS – XL
Sustain by Kat fulfills their tagline of "clothes that also care for you." They offer classic pieces that use all organic and natural materials in every step of the process, so skin is not intimate with any toxic materials. 
Underwear is 100% GOTS certified organic cotton and 100% organic hemp lining. Chemical dyes are avoided by using the natural color of cotton crops which, in addition to traditional white, include green, brown, and purple. Underwear is manufactured in Los Angeles. 
---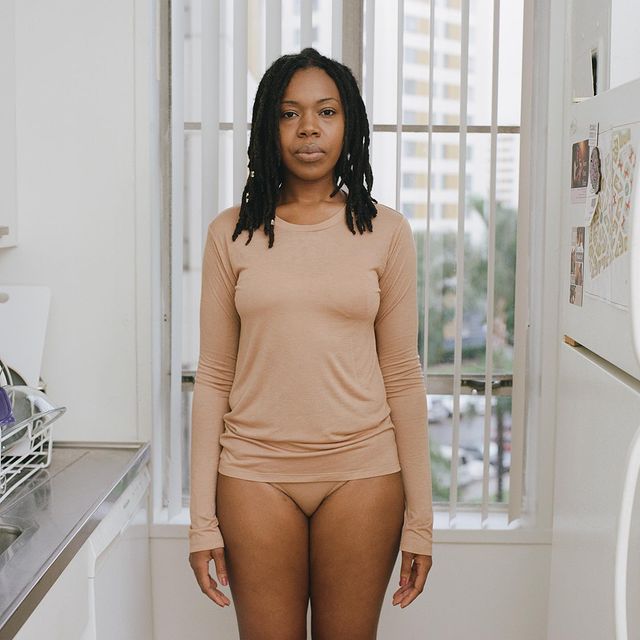 Average price range: 30 euros/pair
Size range: XS – XL
Base Range partners with vendors who develop clothing using organic and natural materials. The brand identifies creating garments with "emphasis on clean lines and easy silhouettes." 
Base Range offers numerous selections of underwear with various materials, such as cotton and bamboo. Check out this pair of underwear with organic cotton and made in Portugal. Shipping uses GoGreen, which is a carbon dioxide compensation program. 
---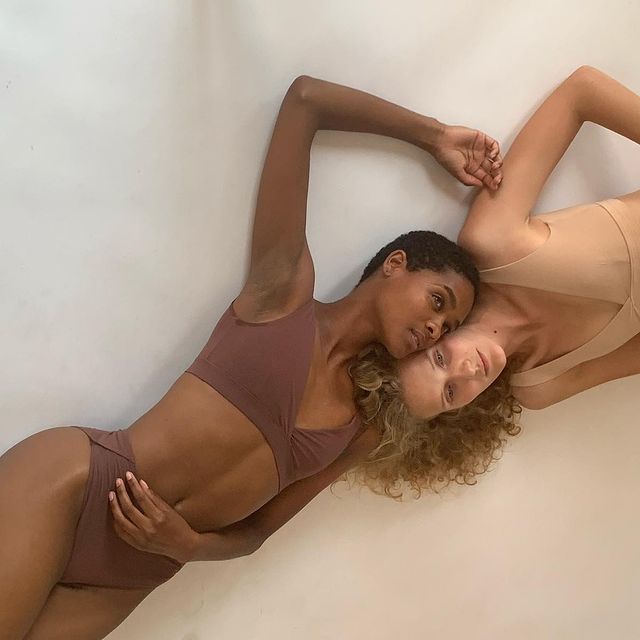 Average price range: $26/pair
Size range: 2XS – 2XL
For classy and simplistic underwear, Skin fits the bill. The brand's mission is to create the perfect combination of sustainable, simplicity, and feminine values in their clothing for over 15 years. 
Underwear is made with 100% organic pima cotton, which is stronger and softer than other cottons. Skin also offers a referral program called Share 20%, Get $20, so each time you refer a friend, they get 20% off their first order and you get a $20 online store gift card.
---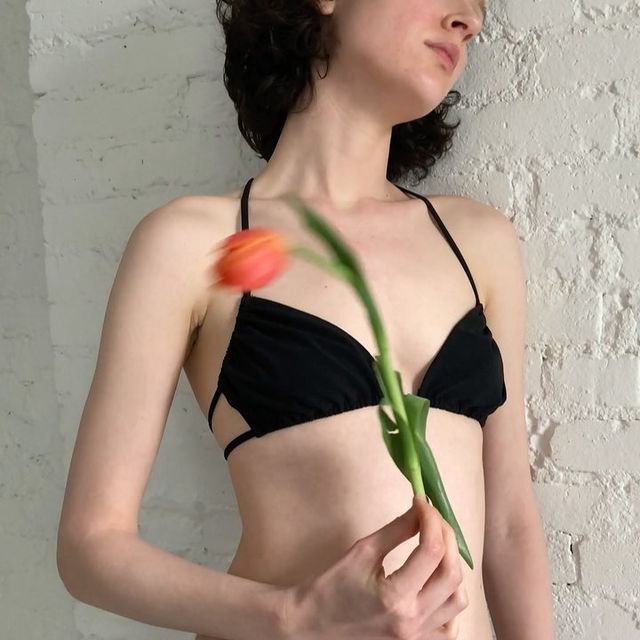 Average price range: $50-$54/pair
Size range: 2XS – XL
Araks was founded on the idea of feminine beauty first, and all designs follow this premise made in the most sustainable way possible. By shopping Araks for underwear, you "don't make a distinction between 'everyday lingerie' and 'occasion lingerie'."
Araks specifically has a line of organic cotton, so it is easy to shop for organic underwear, which is made in the USA. They have sophisticated colors and details to ensure both day and night wear. 
In Conclusion
The brands mentioned above include affordable options to higher-end, women's and men's collections, as well as different styles and functions of underwear.
With this comprehensive list, we know you'll find the organic underwear that suits you best to create the ideal eco-conscious wardrobe.