There's nothing quite like putting on your favorite pair of lingerie and dancing around the house. Unfortunately, many types of lingerie aren't very comfy. Having heard great things about Adore Me, I figured I'd try it out – my Adore Me reviews will share my experience with the brand, including reviews of multiple sets I've received.
What Is Adore Me?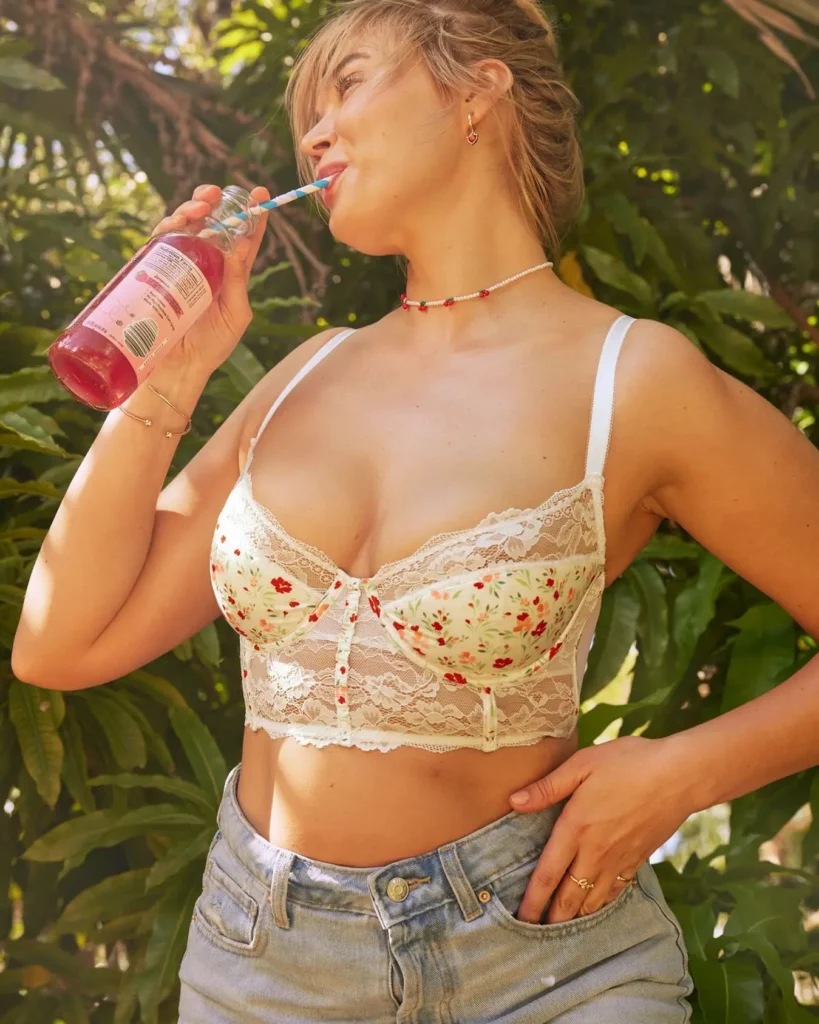 Adore Me is an online Lingerie subscription-based store that offers high-quality lingerie for all shapes and sizes.
Is Adore Me Legit?
Yes, Adore Me was founded in 2010 by Morgan Hermand-Waiche. Their current headquarters are in New York.
Previously, they've received a bad rap for making it difficult to cancel your membership, which is why many people wonder if it's a scam. However, since they went through a lawsuit in 2017, they changed management and got their act together. Now, it's very easy to cancel your membership!
Luckily, I wasn't a member of Adore Me back then. If I was, I probably wouldn't be able to speak so highly of them.
Our Favorite Spring Sets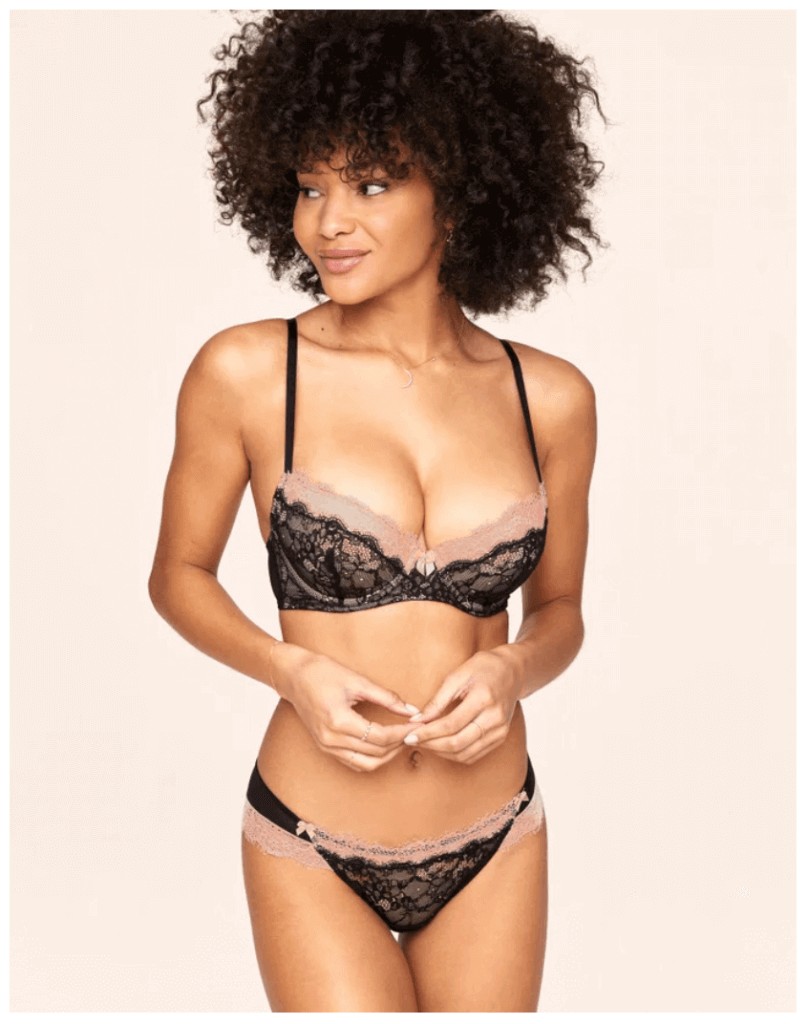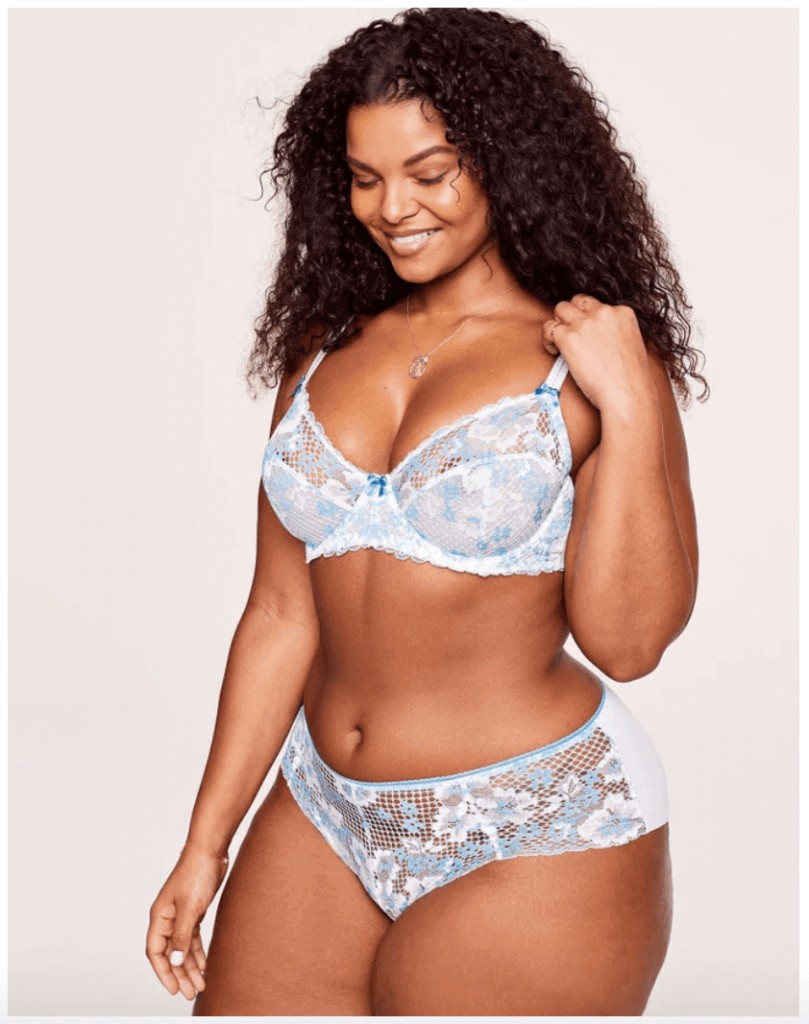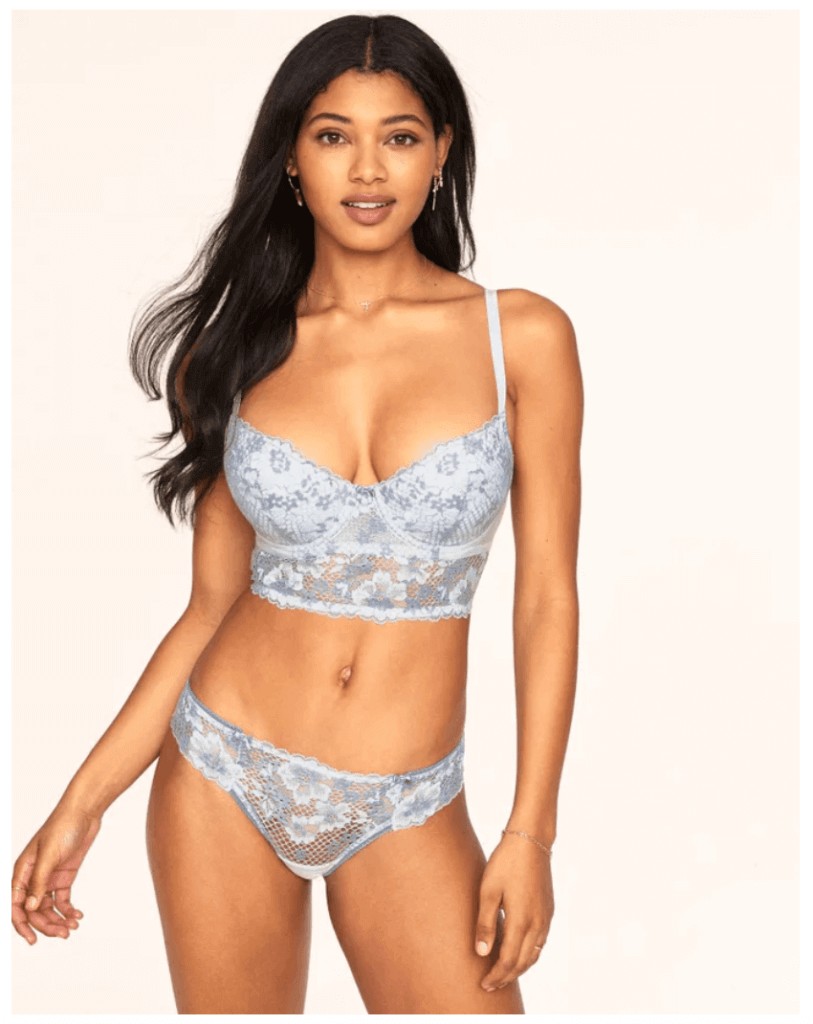 How Does Adore Me Work?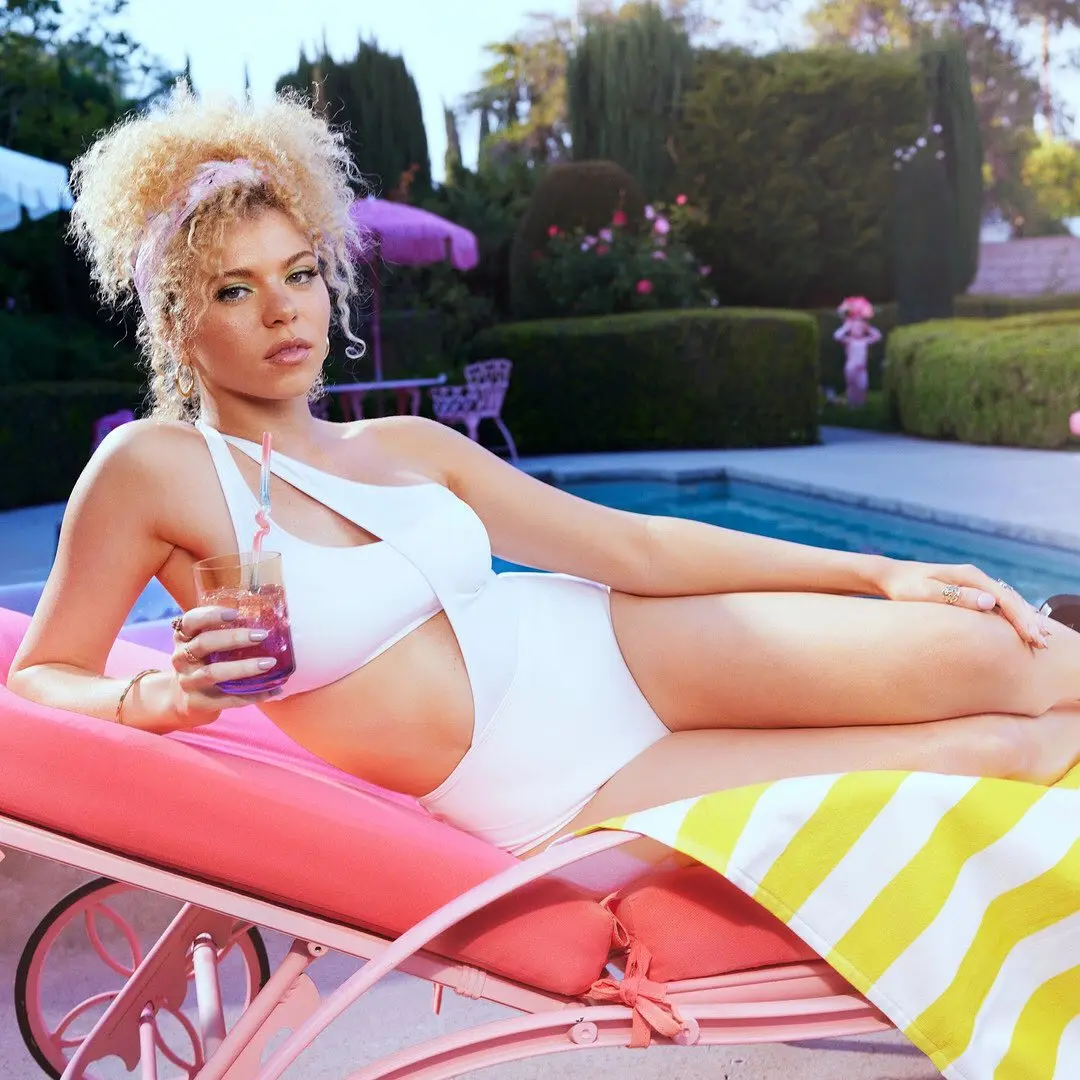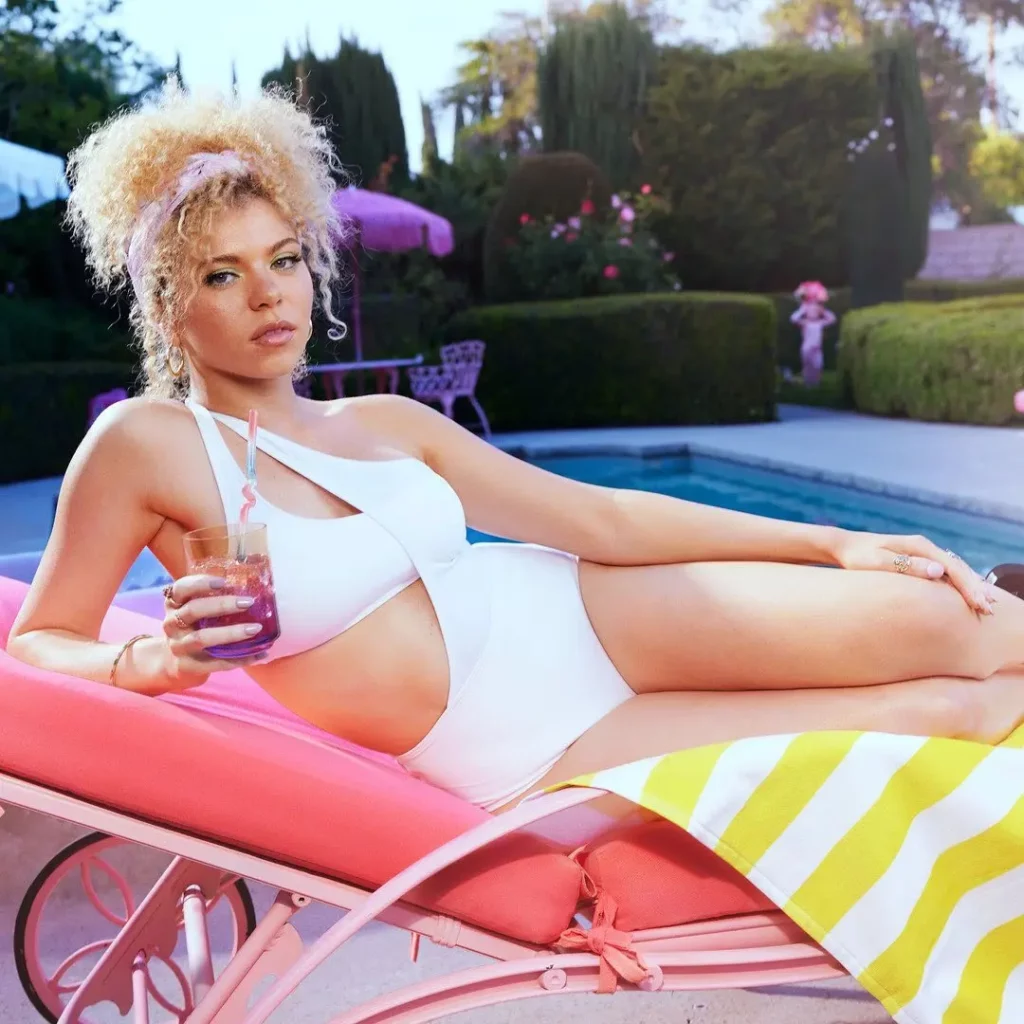 With Adore Me, you can either checkout as a non-member for higher costs, or subscribe to their VIP member program that charges you $39.95 per month. Typically, you receive an amazing deal with your sign-up (like $25 sets) and are able to cancel anytime.
For those that aren't familiar with online clothing subscriptions, let me fill you in a little. There are various types, but companies like Adore Me use this "VIP model" where subscribers pay a monthly fee to get access to discounts. The monthly fee gets put towards any purchase you want to make.
To reel you in, they make your first-time member deal incredible so it doesn't make sense to purchase anything unless you subscribe. Similar companies include Fabletics (my favorite for activewear) and Savage X Fenty, but there are many others as well.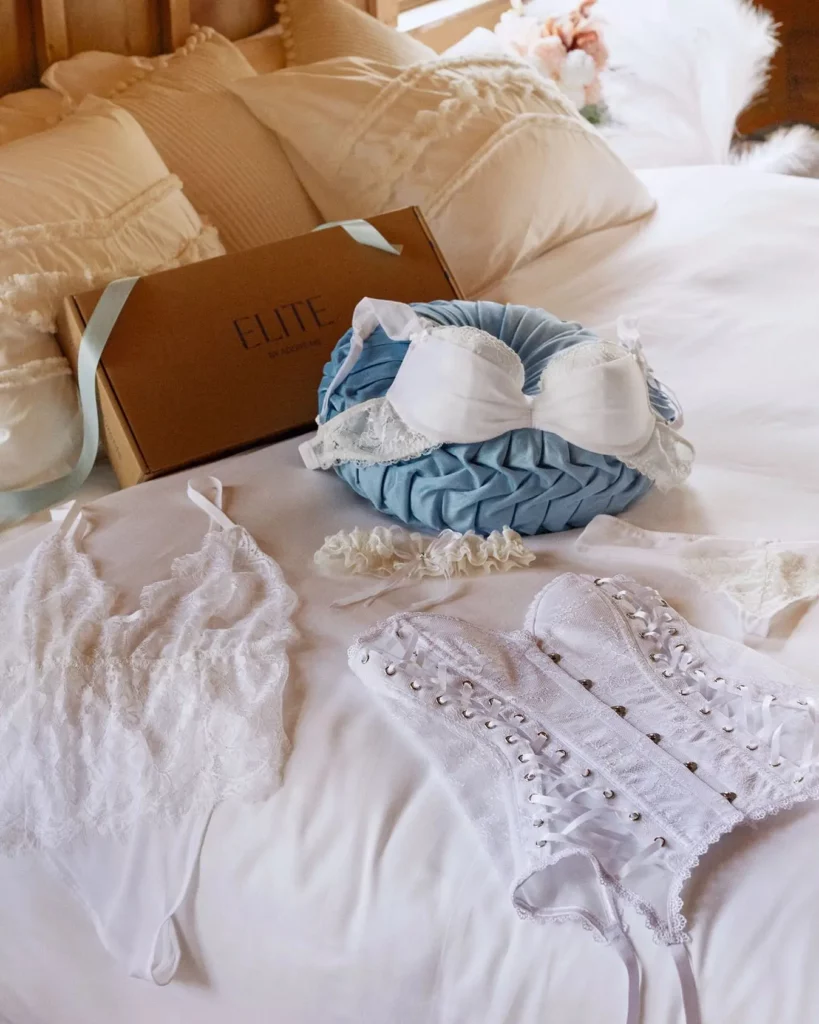 Additionally, Adore Me has the "Elite box" as another shopping option.
You pay a $20 styling fee to receive three lingerie sets customized towards your preferences. This fee is applied towards any lingerie you keep (or they keep your $20 if you decide not to purchase anything).
You have 7 days to try these on at-home and decide if you want to keep anything, then send back what you don't want. These types of subscriptions are usually done with clothes, so I was surprised to see Adore Me doing it with lingerie!
It's a great way to get a feel for the brand before purchasing and try on various sets to see what you like best. 
Benefits of Being a VIP Member
You can cancel anytime after subscribing
Matching set every month
Members get $10 off sets (regularly $49.95)
Every sixth set is free
Shipping and exchanges are always free
RELATED: 17 Stores like Victoria's Secret
My Adore Me Reviews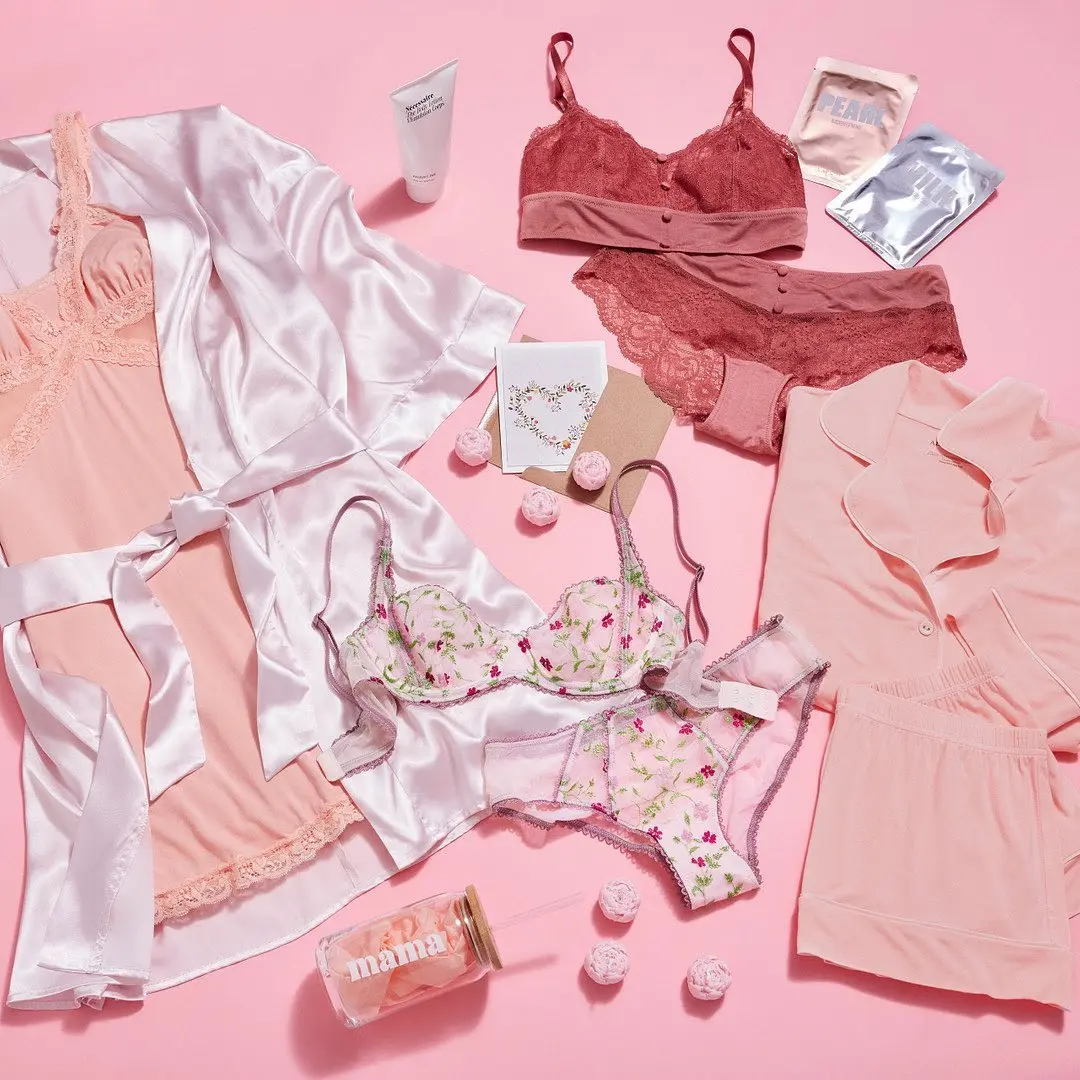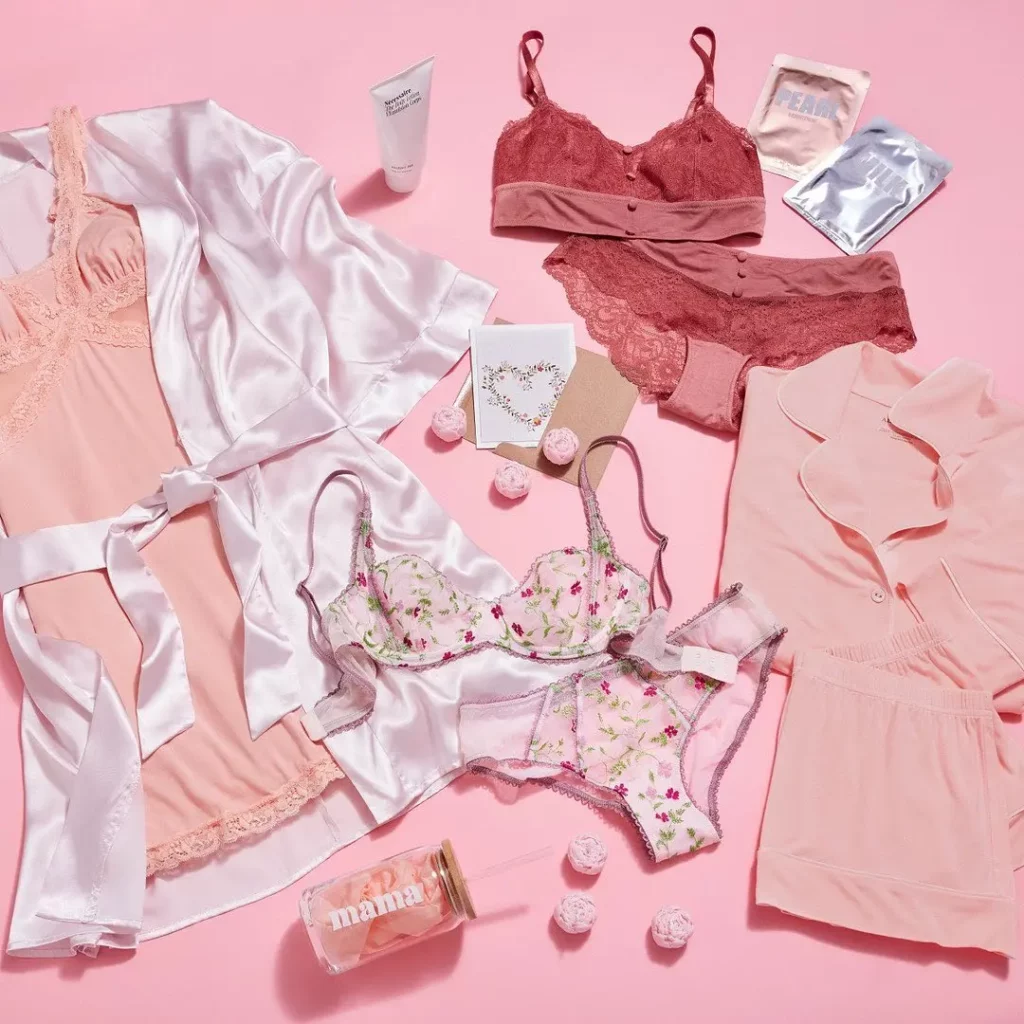 My review can be summed up into 4 words – Comfortable lingerie that fits.
I was surprised when I received my first set. I figured that they would just be an average pair of lingerie since they were able to charge such a low price for your first set, but I was wrong.
Quality: ★★★★★ 5 stars
In my experience, their lingerie is made of high-quality durable material that's both comfortable and long-lasting (while still being sexy). I'd compare it to Victoria's Secret or Calvin Klein.
Price: ★★★★ 4 stars
Honestly, Adore Me has some great deals, especially as a first-time member. While the membership does cost $39.95, but the fee is credited toward any purchase you want to make, and you can skip a month if you don't want to purchase anything at the time.
Customer Service: ★★★★ 4 stars
As mentioned before, Adore Me used to have a bad reputation for difficult cancellations, but customer service has since listened and made it easier to cancel. Many people now say customer service is responsive and helpful.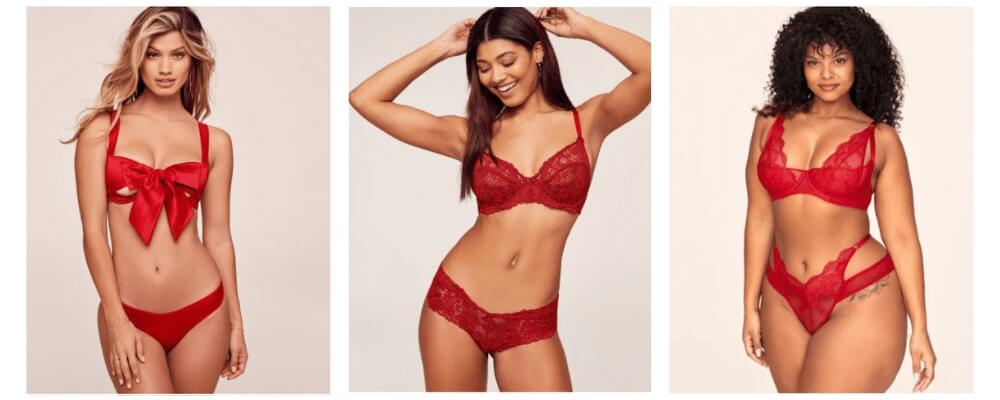 I personally like Adore Me bras better than Victoria's Secret simply for the fact that they fit well. Having a bigger chest, it never was easy for me to find bras that fit well while at the same time making me feel sexy and confident. (If you can find better please let me know!)
Other brands tend to only make larger sizes in boring and bland styles, so Adore Me is a breath of fresh air.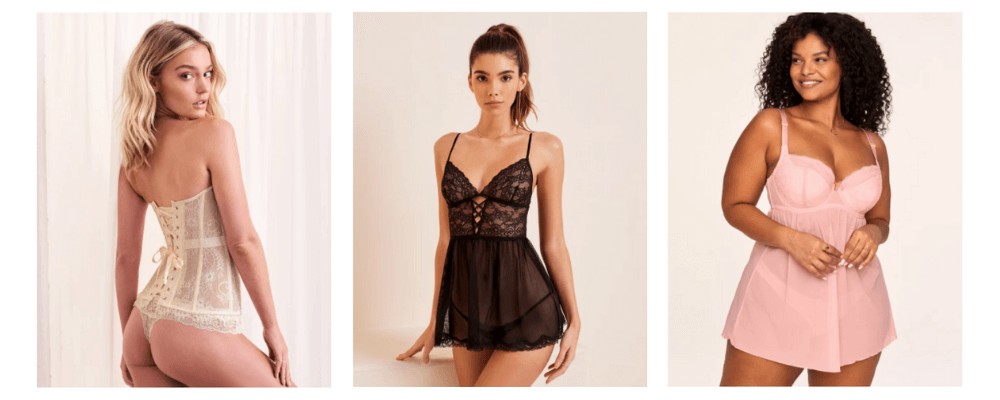 Their lingerie is also really comfy – it feels like I'm being hugged by the biggest burliest bear you can imagine! SUPER SECURE and SOFT. Even some of their more revealing lace sets aren't scratchy and are comfortable.
Adore Me also offers sets that consist of cozy tanks and pants, so I've received a few of these that are out of this world comfortable.
Also, their Christmas lingerie (like this Candy Cane bra and panty set) is downright adorable.
– My Favorite Sets –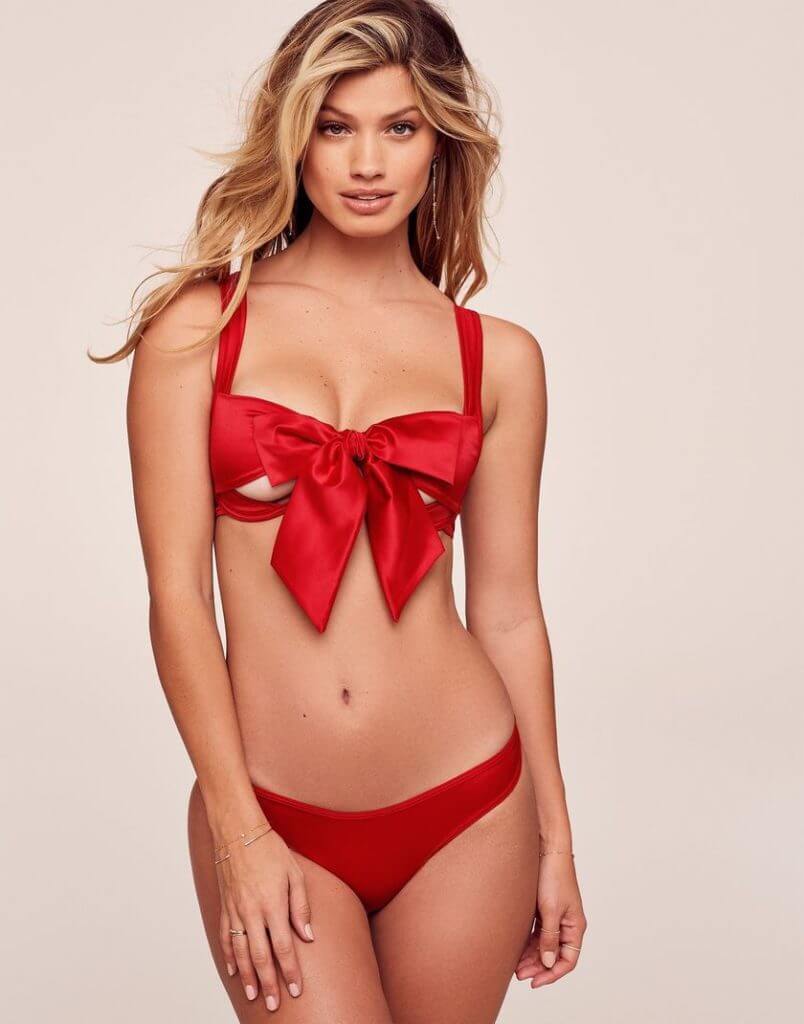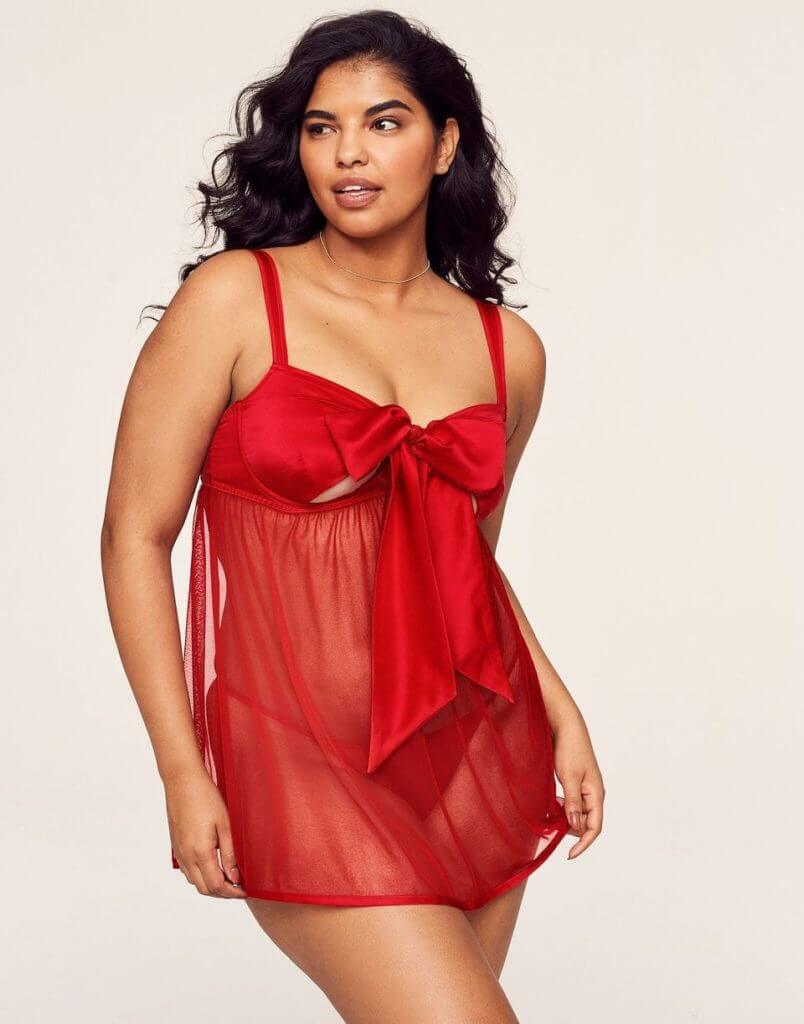 Tons of people are a fan of their plus-size selection, so I figured we should have a section sharing this as well.
I'm personally not a plus size, so I asked a friend to give her opinion on her experience with Adore Me. She's been a VIP member for nearly a year (when I told her all about it).
Her Review:
"Let me start off by saying Adore Me is something I look forward to every month! I've never been let down by a set they've sent me, they are consistently coming through with cute lingerie that makes me feel confident, I mean come on big girls want cute things too!
Most of the time when I find a brand that supplies plus size sizes, it's boring and bland. I almost feel they do it just to capitalize on my body size. Not a fan.. With Adore me I feel like they go above and beyond to make sure they bring their plus size subscribers cute, sexy lingerie."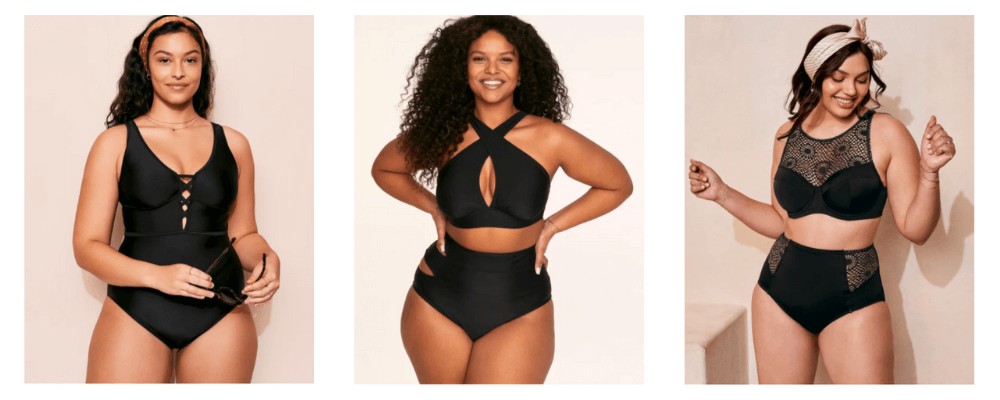 I tried their swimwear this summer and it fit so perfectly! The bikinis I got cover up areas that typical bikinis don't. I'm not always the most confident when it comes to laying out by the pool, but these made me feel good about myself (the adorable designs definitely helped with that).
I did have one of them fit a little small, but I was able to exchange it with no problem. This is one of the perks of their VIP program.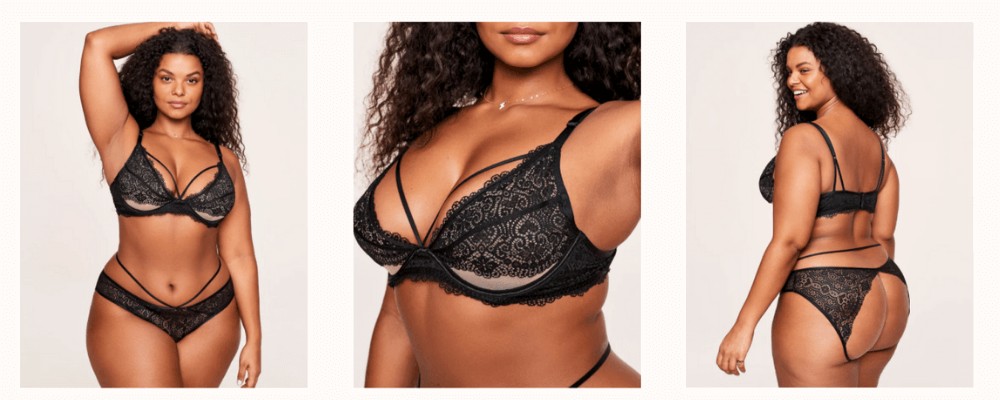 They have 5 different styles to choose from (and often have a 5 for $20 deal). I love their undies and they are almost always super comfortable!
Sizes range from XS to 4X, which I find convenient since most lingerie stores only stock sizes XS to XX.
Adore Me Return Policy
Adore Me offers easy exchanges and returns within 30 days of delivery. There is a $5.95 restocking fee for returns in the US, but exchanges are free and you immediately receive your voucher to use on the website.
FAQs
Is there a monthly fee for Adore Me?
The monthly membership fee is $39.95, but you can skip or cancel at any time.
Can you buy from Adore Me without a membership?
Yes, you can buy from Adore Me as a non-member, but the prices are higher than with the membership.
Where is Adore Me located?
Adore Me products are designed in New York, while they manufacture their products from suppliers across Asia and Europe.
Bottom Line – Is Adore Me Worth It?
I would absolutely say yes! Their adorable, sexy sets will make you feel amazing. Plus, their first-time member deals are beyond worth it. And, if you remain a member for a few months or purchase frequently, you can get your 6th set free (which is a $40 savings)!
Even at the full price of $39.95 per set, it's worth it. Adore Me has become my monthly dose of self-care and I'm still loving it after nearly a year.
Stores Like Adore Me
If you don't think Adore Me is right for you, here are some other brands that might offer what you're looking for.