Juicy Couture was founded by Pamela Skaist-Levy and Gela Nash-Taylor in 1997. They began with the vision to create on-trend, fun fashion for women.
Although the company is most famous for its Juicy Couture velour tracksuits, they sell a variety of luxury items that are worth checking out (including its perfumes).
Juicy Couture perfumes can run from $25 for travel sizes up to $100 for full sizes, which is about on par with other luxury perfume brands. Their scents are made to be light, fruity, and fun (aka a mood lift in a bottle).
But with quite a few options, which Juicy Couture perfumes are the best of the bunch?
We've created this list of the 10 best Juicy Couture perfumes to help you find your perfect scent.
RELATED: 9 Best Perfume Subscription Boxes To Try Out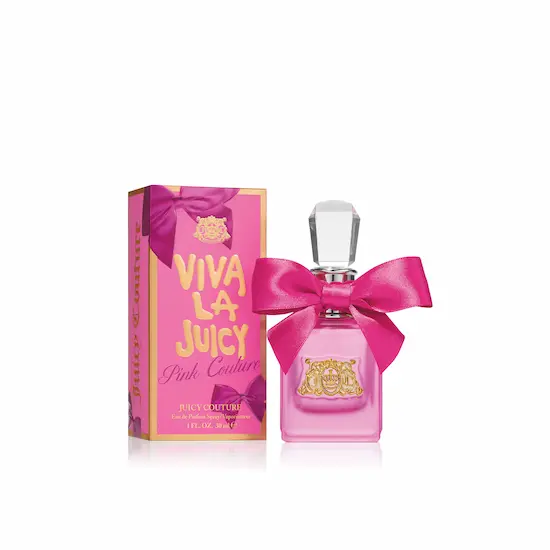 This perfume is meant to be a sweeter version of the original Viva La Juicy perfume. It contains notes of quince, watermelon, jasmine petals, fuschia frangipani, vanilla, and praline.
Customers who bought this perfume noted that it's a great scent for everyday use, and that it got them tons of compliments! It's light, sweet, and definitely a summery scent, but plenty of people use it all year long.
This perfume costs between $58-$99 depending on the size of the bottle, and customers note that the scent lasts all day, so if you like a soft, feminine scent, this perfume may be for you.
---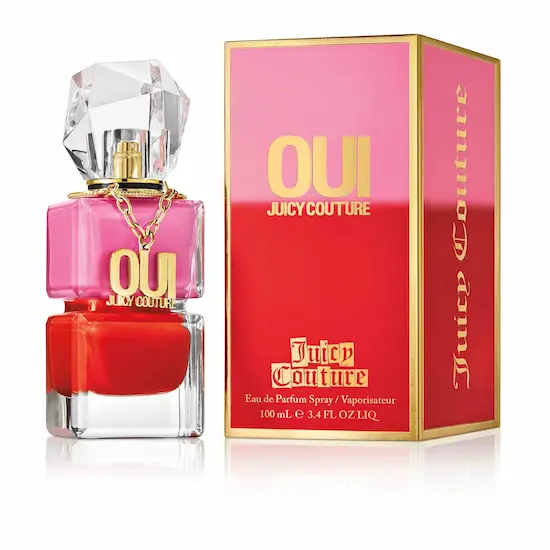 This scent is designed to be playful and lively. It was created with the idea of encouraging people to say yes to new opportunities and adventures. It's a citrusy scent with watermelon, pear, and acai berry.
Rather than sweet, customers note that this perfume smells fresh and light and lasts all day. It costs $65 and is perfect for those looking for a confidence boost.
---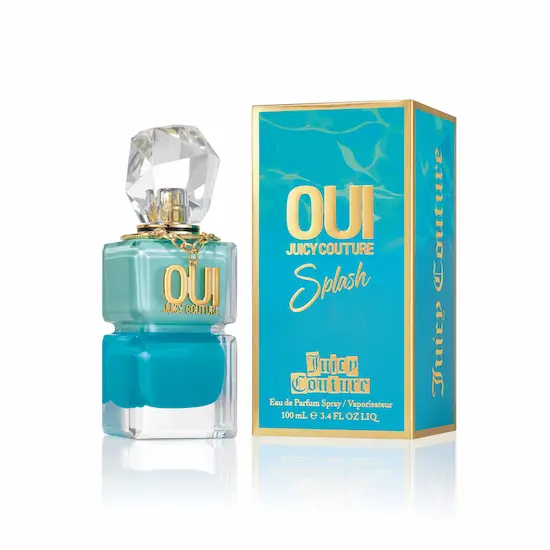 The "Splash" version of the Oui Juicy Couture perfume is another summer-inspired scent.
It's fresh, floral, and fruity with notes of lemon sorbet, pineapple, apple, magnolia, jasmine, orange flower, ambrox, cedarwood, and white moss.
This is a more casual scent, but no less adventurous, bringing to mind vacations at the beach. It costs $25-$105 and is best for those who want something that reminds them of the summer months.
---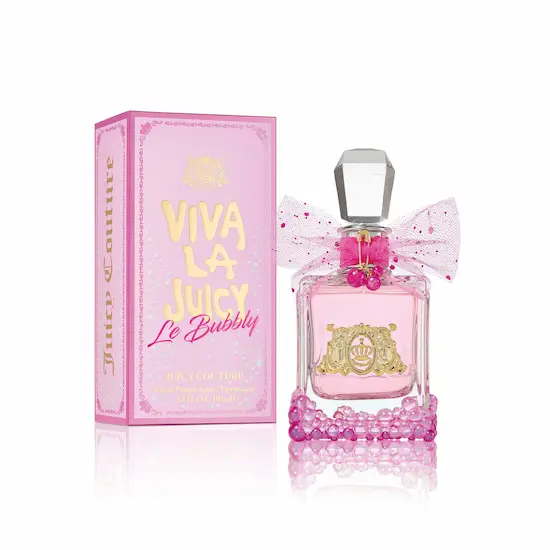 The light bubbliness of champagne is now a perfume with this scent. It contains notes of pink berries, blood orange, gardenia, jasmine, vanilla orchid, golden amber, pralines, and creamy woods.
This scent is supposed to bring to mind comfy home celebrations, by yourself or with your favorite people.
It costs $25-$99 and is a great choice for those who want a more intimate, but still fresh and sweet scent.
---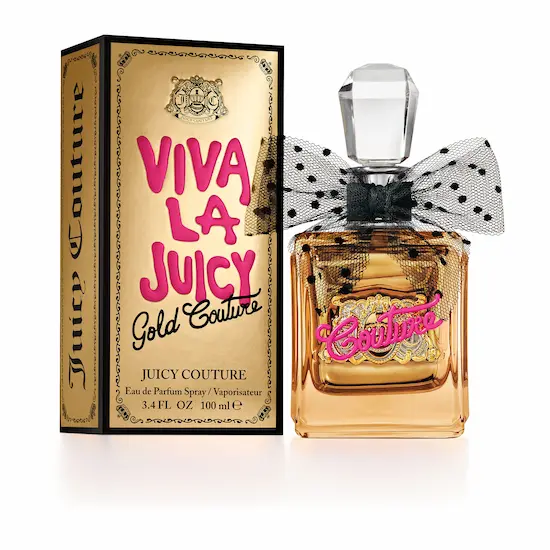 This scent is pure decadence. It's a high-class, unforgettable scent with notes of wild berries, honeysuckle, golden amber, melted caramel, and vanilla.
This perfume costs $58-$99 and it lasts a while, but not as long as other Juicy Couture perfumes, according to customers.
It's perfect for those who want a richer scent. If you're someone who wants to draw all eyes and stay in the limelight, this perfume is for you.
---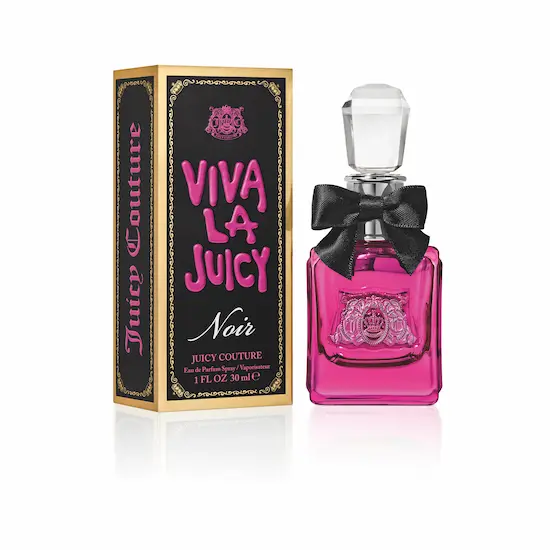 If you want to leave a lasting impression, Noir is the scent for you.
It's bold and confident, with notes of ripe berry, gourmand, honeysuckle, and sandalwood.
It costs $58 – $99 and is, according to customers, a balanced scent that's not too light and not too heavy.
---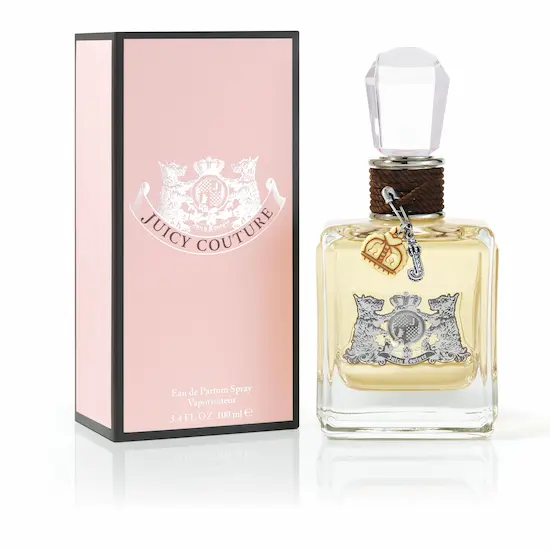 This perfume is one of Juicy Couture's classic scents.
It's designed to be cheeky and bold with notes of watermelon, apple, water hyacinth, wild rose, princess lily, sweet caramel, vanilla, and patchouli.
It costs $56-$96 and is perfect for those who want a year-round fragrance that makes you unforgettable anywhere you go.
---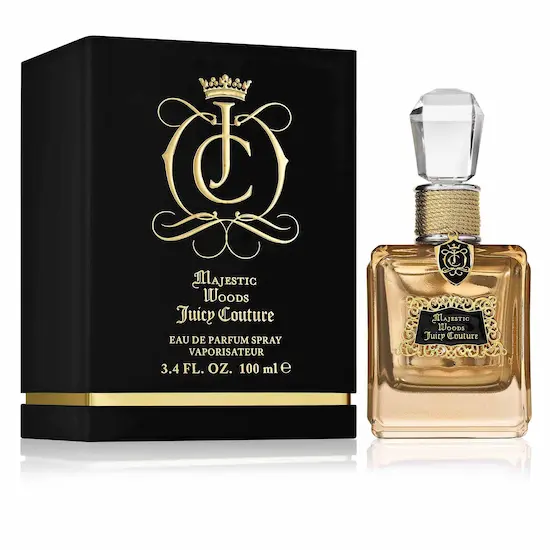 A little different from Juicy Coutoure's typical fragrance, this scent intrigues the senses and gives you a mysterious and luxurious air.
It contains notes of praline, amber, majestic woods, and patchouli.
It costs $130 and is best for those who want something more unique. It's a heavier scent, great for winter and fall.
---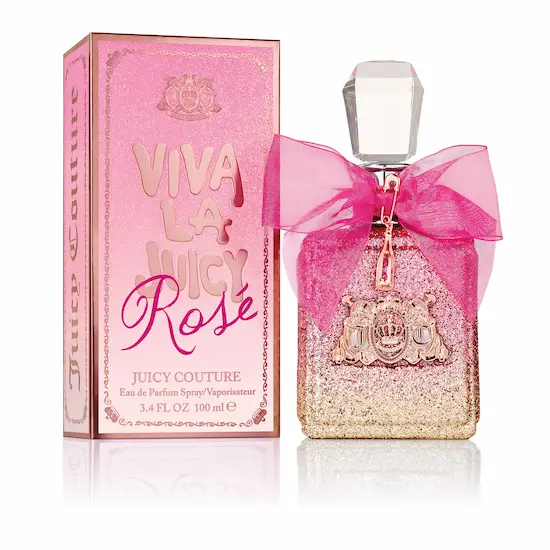 This is a charming scent made for those with vibrant, positive personalities. It contains notes of jasmine, pink blossoms, and amber.
This costs $58-$99. Some customers did note that this scent wasn't very long-lasting, but most people love the light, fresh scent.
---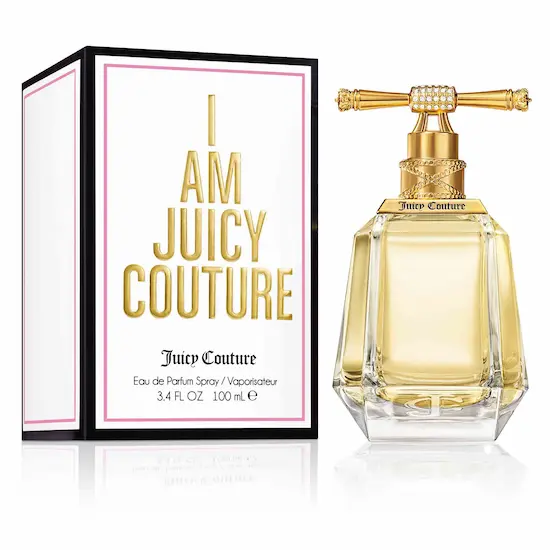 This scent is unconventional and yet addictive. This is for those who celebrate their individuality and want to let everyone know it. It contains notes of raspberry, tart pomelo, passion fruit, gardenia, heliotrope, rose de mai, sweet pea, soft musks, warm cashmere woods, and candied amber.
This perfume costs $56-$96 and has great staying power. Customers note that it's a sexy scent, perfect for those who want to exude confidence and luxury.
Conclusion
Juicy Couture has perfumes for every time of year and every personality, so it's no surprise they're one of the top luxury perfume brands. Whether you want something a little light, subtle, and sweet, or something daring, bold, and sexy, Juicy Couture has the fragrance for you. 
And, because their perfumes come in several different sizes, you can buy a size according to how often you'll use it or according to your budget.
Juicy Couture perfumes are fun, just like all of their other products. They encourage you to be yourself and enjoy being who you are. So if you need a little boost to brighten your day, Juicy Couture perfumes can lift you up with just a couple of spritzes. 
RELATED: Dossier Perfume Reviews: Why We Love Their Designer Dupes