A good makeup primer is essential to creating a lasting look. Without primer, we end up with an oily, melting face, no matter our skin type. If you're looking for a primer that won't cost your whole paycheck, here are the best drugstore primers with all-day staying power.
Just like any product, makeup primers are not all created equal. In addition, some of the most popular primers are too pricey for a lot of customers. That's why we created this list of the best drugstore primers on the market.
These products have amazing reviews from real customers, and also won't break the bank. Let's get right into it.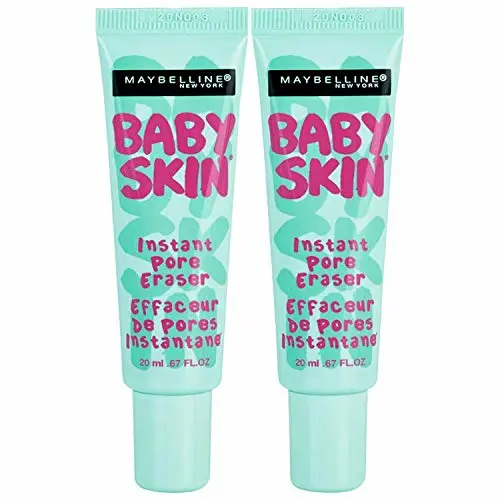 This is a cult classic makeup primer from Maybelline New York. It's perfect for blurring the appearance of pores to create a matte and poreless finish.
Even better, it's non-comedogenic and works on all skin types. People on Reddit also rave about its non-oily formula.
---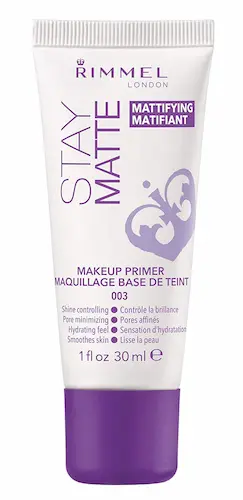 This ultra-lightweight primer can be used with foundation or on its own as a shine control product.
This is a fan favorite when it comes to matte primers. The primer controls oil and keeps your makeup in place for 8+ hours. Additionally, it gives a velvety-matte finish. 
---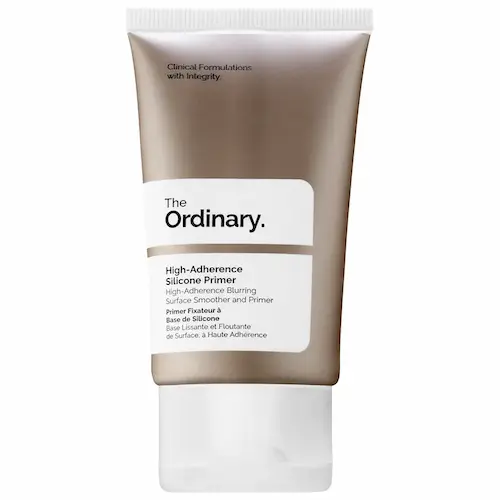 The Ordinary silicone primer is useful for all skin types, however, it's especially useful for those with dry, dull, or uneven skin.
It's unique in the fact that it utilizes advanced adaptive silicones to adhere your makeup to your skin. The primer is blurring, matte, and hydrating, all at the same time. Plus, we love it even more for the long list of ingredients it is formulated without, such as alcohol and sulfates.
RELATED: 14 Stores like Ulta to Shop Beauty & Skincare
---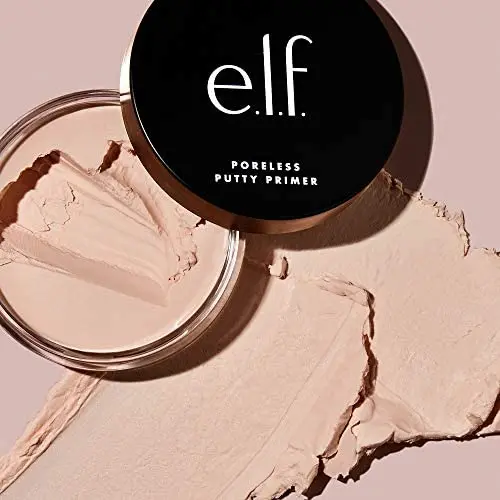 We love this option for anyone who prefers a cream formula. This E.L.F. primer is a best-seller at almost every drugstore.
Infused with kaolin and white charcoal, the putty primer absorbs excess oil fantastically. The formula is completely oil-free, making it a great option for those with oily skin.
---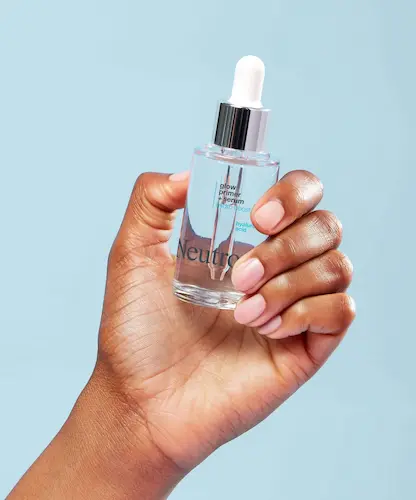 This is one of the more unique drugstore primers on the list. The product comes in a serum formula that transforms into a primer. While it's good for all skin types, the serum uses Hyaluronic Acid to deliver intense hydration.
The finished look is plump, glowing skin. We also love this product because it's a 2 in 1. The serum can be used as a primer or a stand-alone serum.
---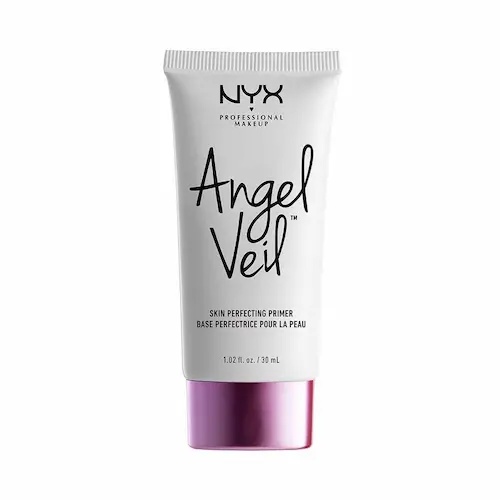 For those of you who love the look of a satin finish, this one's for you. This perfecting primer creates a beautiful silky, light, and fresh look.
It smooths your face and minimizes shine. The name of the product is based on the claim that this product will make you feel like your face was touched by an angel.
---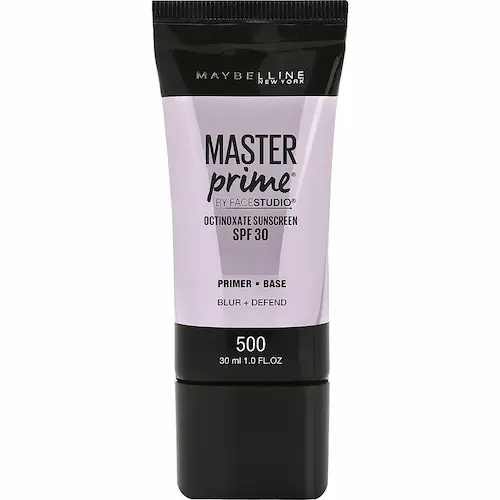 Another primer from Maybelline, this primer is great for sensitive skin. Though it's useful for all skin types, few primers specifically help those with sensitive or mature skin.
That's why we love it! A huge benefit to this primer is that it provides SPF 30 to further protect your skin. It has a water-soluble formula that blurs fine lines and reduces redness.
---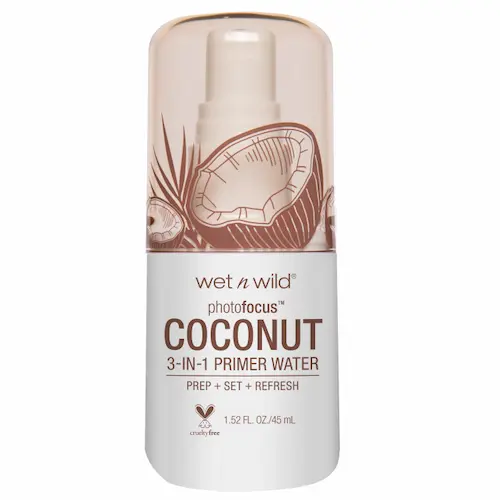 This 3-in-1 primer does it all: preps, sets, and refreshes. Formulated with clean ingredients, this primer is unique as it comes in a liquid spray formula.
The mist offers a soft sheen and a fresh look for the skin. Useful for all skin, the Focus Primer Water is especially great for those with acne-prone, mature, or sensitive skin.
---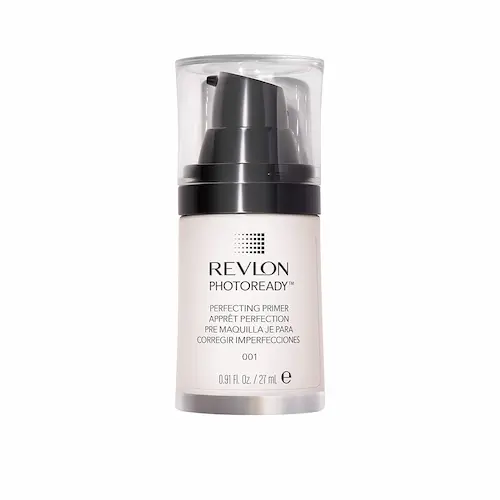 This Revlon primer is formulated without oil, talc, fragrance, or parabens. It utilizes high-definition filter technology that reflects light, making your face "photo-ready."
The final product is an airbrushed look. The lightweight primer comes in 3 different options to help with specific needs: brightening, perfecting, and pore-reducing.
---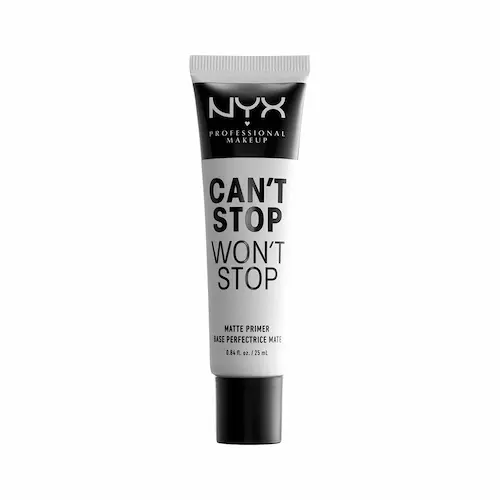 NYX provides another awesome drugstore option for oily skin. The formula is vegan and creamy, colorless, and creates a matte finish.
Some reviews state that this product was almost too matte for them; this is something to keep in mind when choosing this option. It's meant to tame the oiliest of skin.
---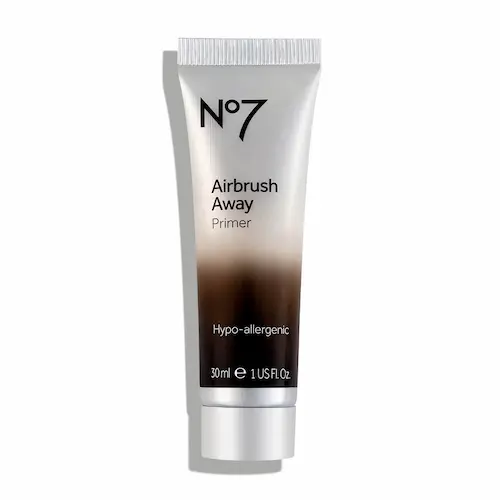 While still a drugstore option, the No7 primer is a bit more expensive than the others on the list. Priced around $19.99, the airbrush finish primer is still worth the buy.
It is oil-free and hypoallergenic. The primer claims to be the "perfect base" when it comes to keeping a smooth face all day. It provides a matte finish that visibly reduces the look of pores and fine lines.
---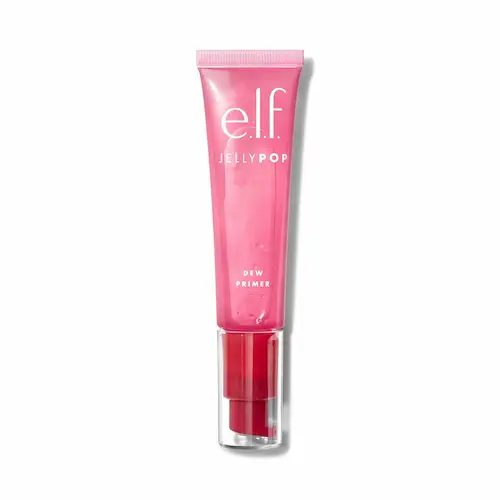 The Jelly Pop Primer is one of the only drugstore primers on the list that utilizes a gel formula. The unique texture helps the product grip onto makeup so that it lasts all day.
It is full of beneficial antioxidants and vitamins, like watermelon extract. Unlike the large majority of primers, it gives a dewy finish rather than a matte one. It's also formulated without any of the "bad stuff."
---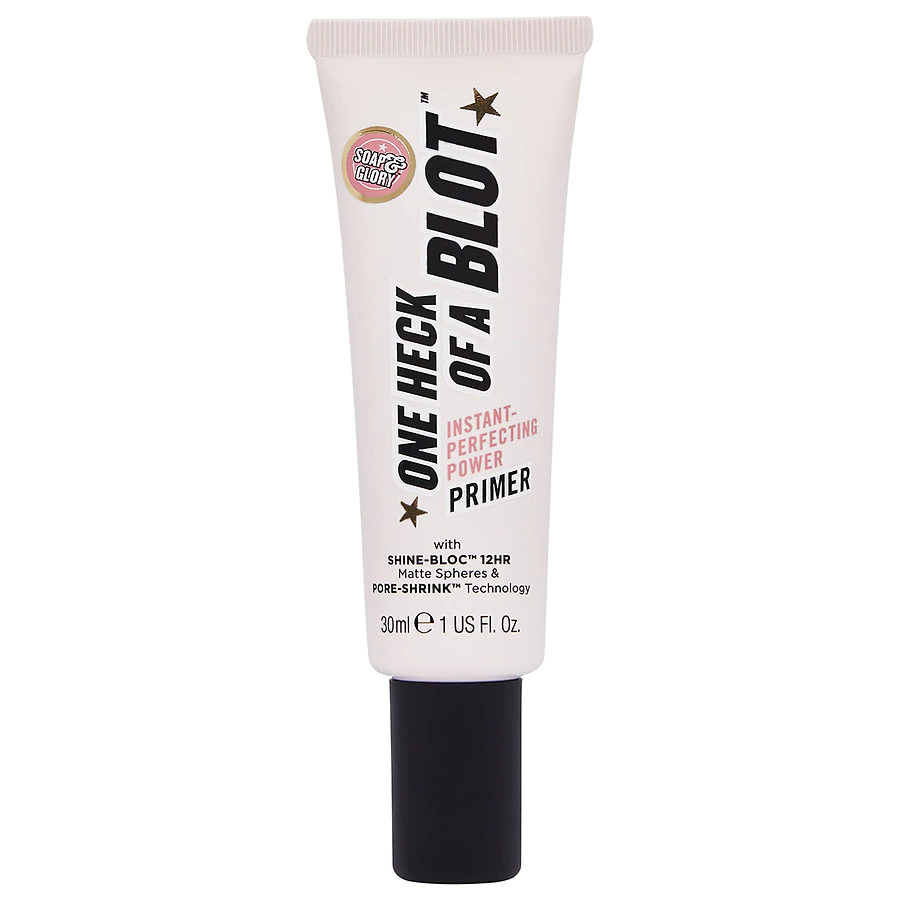 Infused with vitamin E, this primer is perfect for those with combination or dry skin. It evens out your skin tone while blocking shine for up to 12 hours.
The primer utilizes pore-shrinking technology to drastically reduce the look of pores. It also gives your skin a nice glow.
RELATED: 13 Best Foundations for Large Pores
In Conclusion
Whether you have oily or sensitive skin, makeup primer is a necessity to help your makeup stick. When you spend so much time creating your makeup look for the day, you don't want it to melt off after an hour.
Through online research and reviews, we provided our picks for the 13 top drugstore primers. We hope you found our choices helpful and informative so you can pick the best primer for your skin—it does make a difference.