If you suffer from large pores, you might find yourself reaching for any type of full-coverage foundation to try to cover and blur their appearance. However, the type of foundation you buy is critical to combating the look of large pores.
Spoiler alert: there is no magical way to suddenly shrink your pore size. Large pores are usually a result of clogged skin that contains dirt and oils that build up during the day, which only makes pores appear larger. The true key to reducing the appearance of pores is skincare, although some genetics also play a part in it.
Taking care of your skin involves a daily routine, and the results don't come straight away. If your skin isn't cooperating before a night out, the right makeup products will have your back. Foundation is a great way to smooth the skin, giving it a blurring effect so your pores won't be so prominent.
Keep reading to find the best foundations for large pores!
How To Choose The Best Foundation For Large Pores
For large pores, the best foundation will most likely have a matte finish, since large pores often mean oily skin. A matte finish will absorb any excess oil to make sure you aren't shiny throughout the day.

Also, something important to look for when searching for a foundation is whether or not it non-comedogenic, which means it won't clog your pores. Most foundations will say whether or not they are non-comedogenic.
Note: Before applying any type of foundation, it's important to use a primer that will keep your skin hydrated and lessen the risk of your pores appearing large. Try this hydrating primer from Laura Mercier! Now, let's dive into our foundation recommendations for large pores.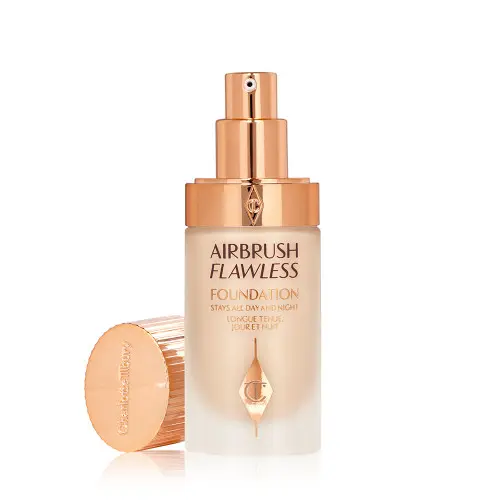 This is the true holy grail of foundations. When it comes to coverage, it does NOT mess around. The foundation is humidity-proof, sweat-proof, and transfer-resistant. The formula will last all day with no creasing in any of your fine lines.
The application feels fresh and light, giving your skin hydration while leaving a matte finish at the same time. Plus, on top of the ultra hydration, it's packed with ingredients that help reduce wrinkles.
---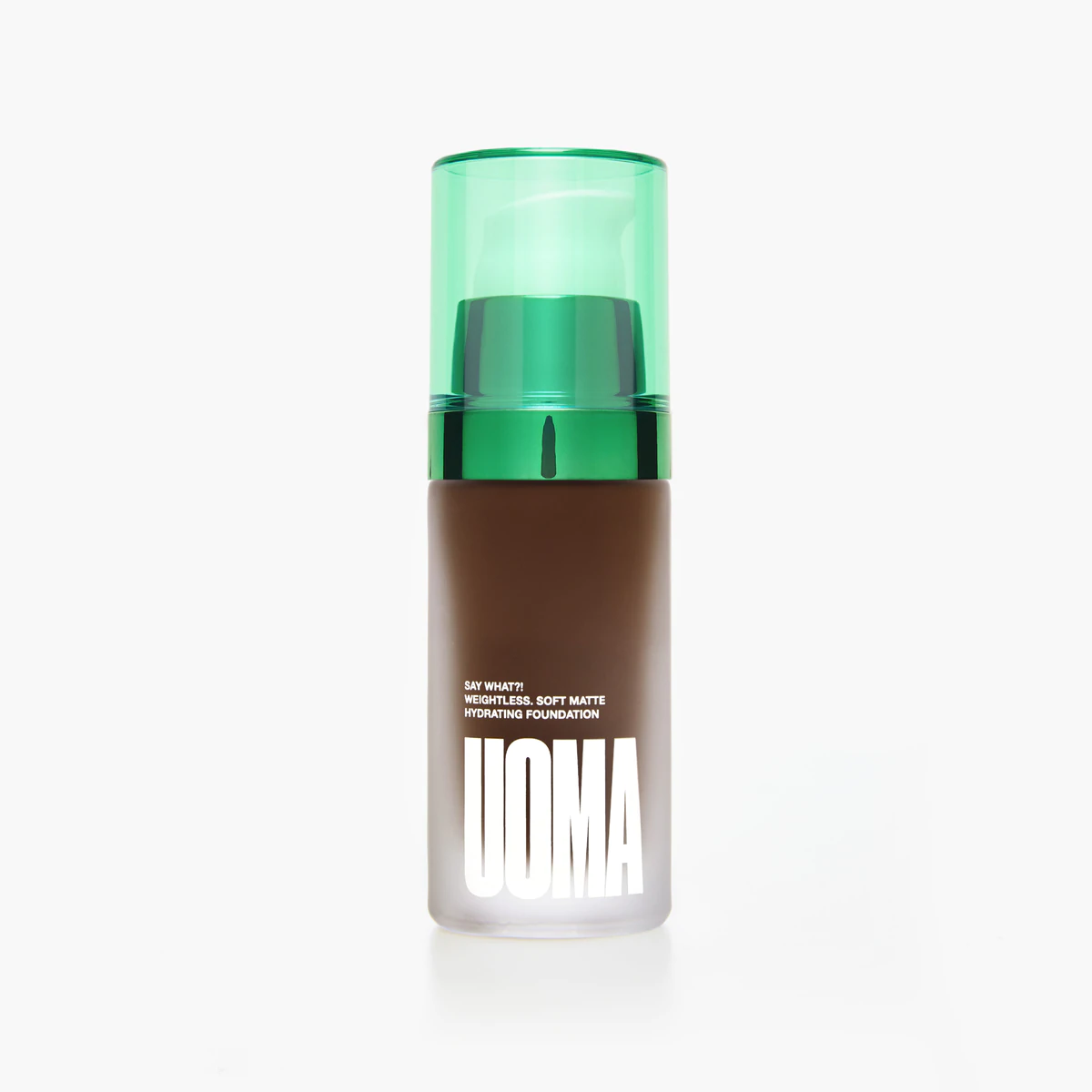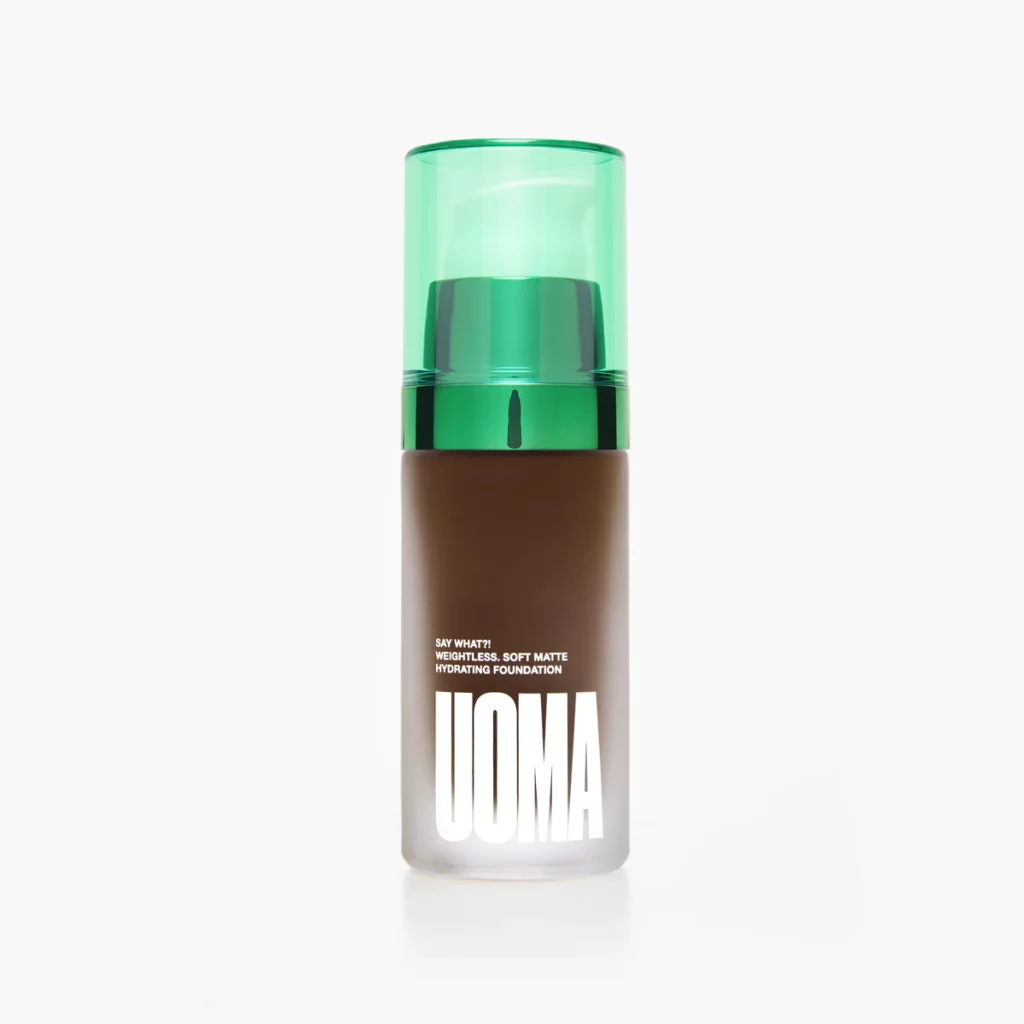 UOMA truly changed the game with this foundation. Not only are there more than 50 colors in the shade range, but UOMA provides 6 unique formulas that can cater to various different skin types. Whether your skin is dry, oily, or combination, UOMA has a foundation that will help your skin look and feel the best.
It has a vibrant matte finish and blurring technology that will minimize the look of pores and soften any harsh lines! It is also formulated without parabens or talc, so your skin will not suffer from ingredients that are harmful to your skin's barrier.
---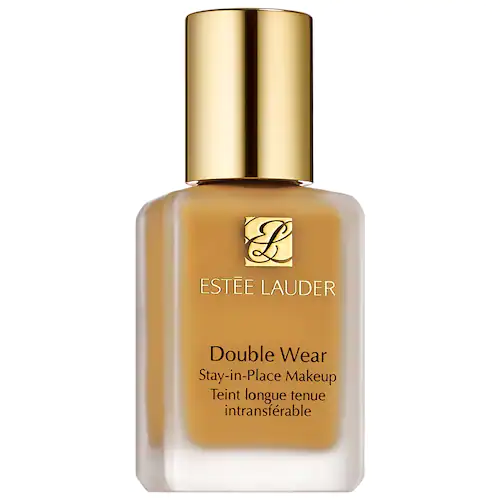 With its oil-free, 24-hour wear, this foundation covers your imperfections without making you look cakey. The foundation is available in 55 different shades, so you don't have to worry about not being able to find your color match.
Double Wear gets you through humid days and sticky summer nights flawlessly with its lightweight and perfectly blendable formula.
---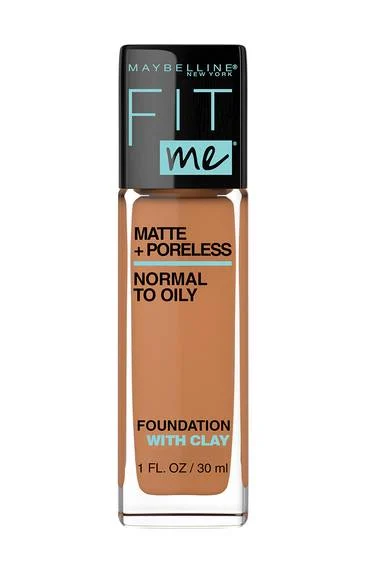 This Maybelline foundation gives a perfect blur while keeping your skin from becoming oily. Your skin will be left looking fresh and matte, instead of slippery and congested. Their formula is dermatologist-tested, oil-free, and won't clog your pores.
With its 40 color shade range, it's easy to find your perfect match. Not to mention that this product is available for only $7.99, making it one of the best drugstore dupes for those who are on a budget.
---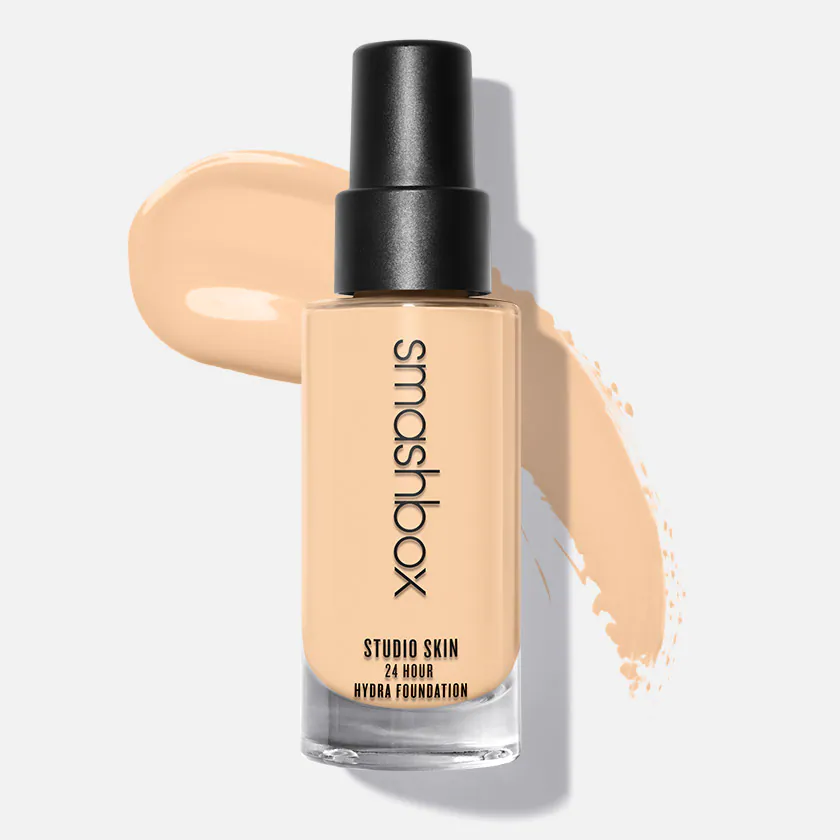 Smashbox created a high-performance liquid foundation that won't dry out your skin or settle into your pores. The hyaluronic acid in the formula keeps your skin from oxidizing and will help you upkeep a natural, matte finish.
It's transfer-resistant, vegan, cruelty-free, and oil-free, which checks all of the boxes. It is best for those looking for medium coverage!
---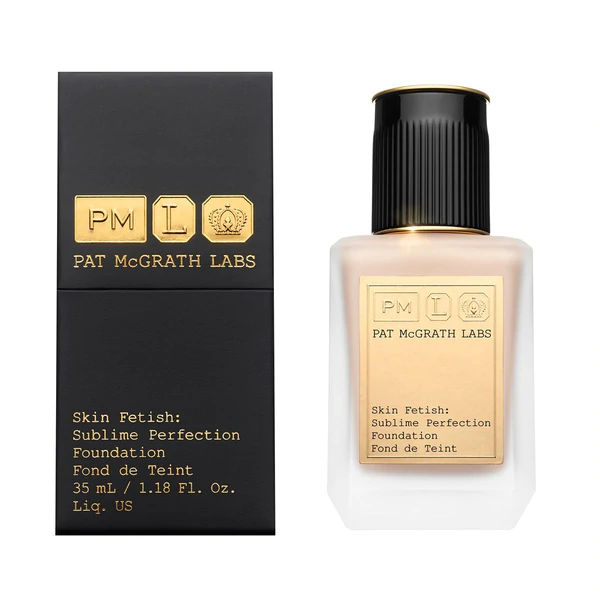 If you want to splurge and treat yourself, Pat McGrath's Skin Fetish foundation is the way to go. This foundation is long-wearing with sheer but buildable coverage. Your skin will look luminous and hydrated thanks to the skin-blurring effects of the vita-serum complex and diamond powder in the ingredients.  
The finish will have you looking red carpet ready!
---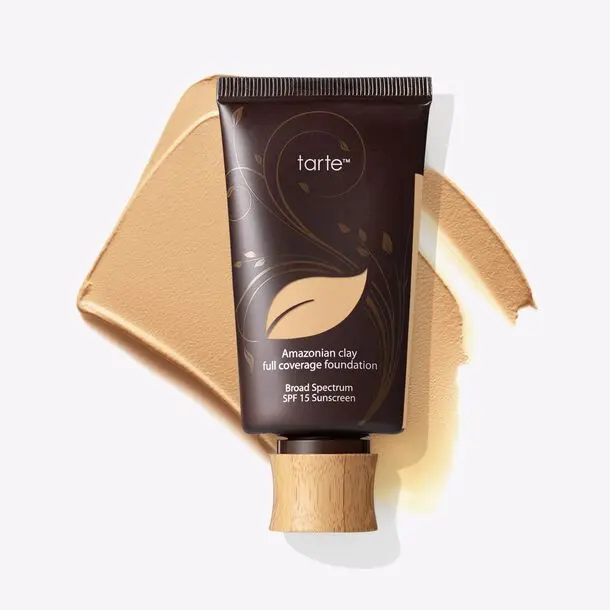 This oil-free foundation will give you flawless, 16-hour wear. It's got a matte finish and won't leave your skin feeling cakey. Plus, there is SPF 15 in this vegan and cruelty-free formula, which is always approved by us!
Amazonian clay is creamy, easy to work with, and soothes the skin. It contains vitamin E that provides antioxidants, which keep your skin from getting oily or greasy over time.
Your skin will look matte and hold the wear all day!
---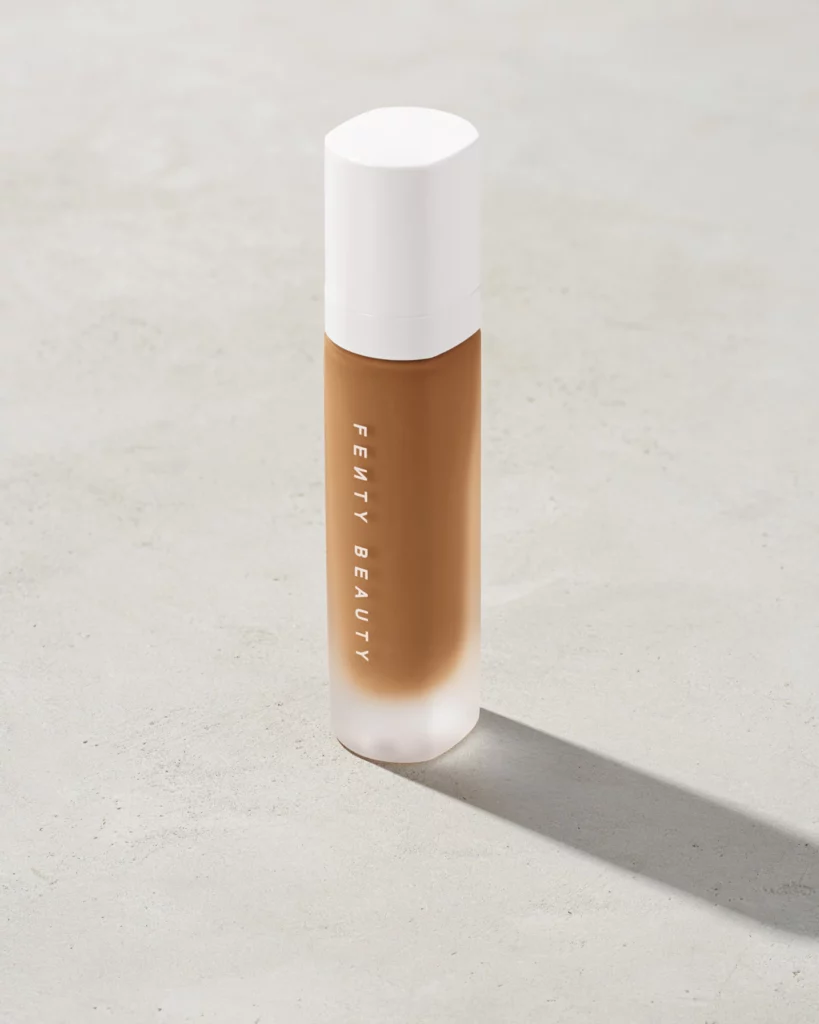 Fenty gave us a true lightweight and airy foundation with a 50-color shade range. With this foundation, instantly minimize your pores and smooth your skin. The formula even won a Best of Allure Beauty Award, which gives a lot of insight into this foundation's performance!
Any skin type will look great with this foundation because it is oil-free and resistant to sweat and humidity. It's super matte, so be careful if you have a heavy hand.
---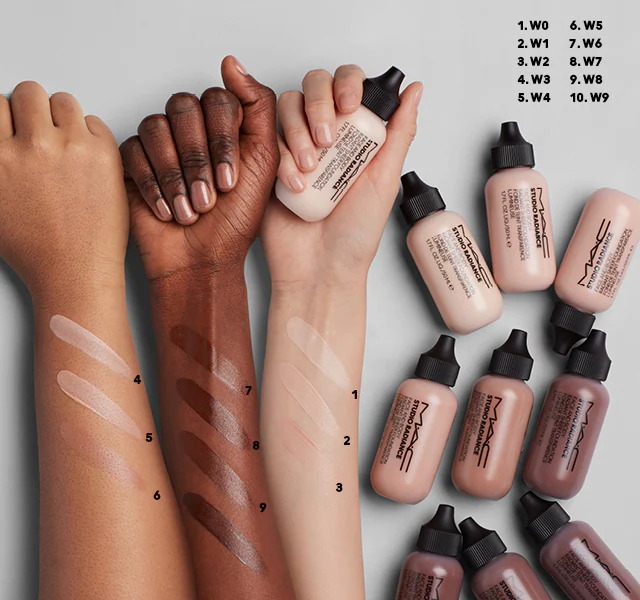 Studio Radiance is an ultra-light and waterproof foundation that gives buildable coverage for a radiant glow. It does a great job of hydrating your skin without causing acne. The wear lasts more than 8 hours and leaves your skin looking natural. 
It is super easy to work with and considered a holy grail among many pro makeup artists. You won't be disappointed by this foundation that keeps your skin from showing harsh lines or enlarging your pores!
---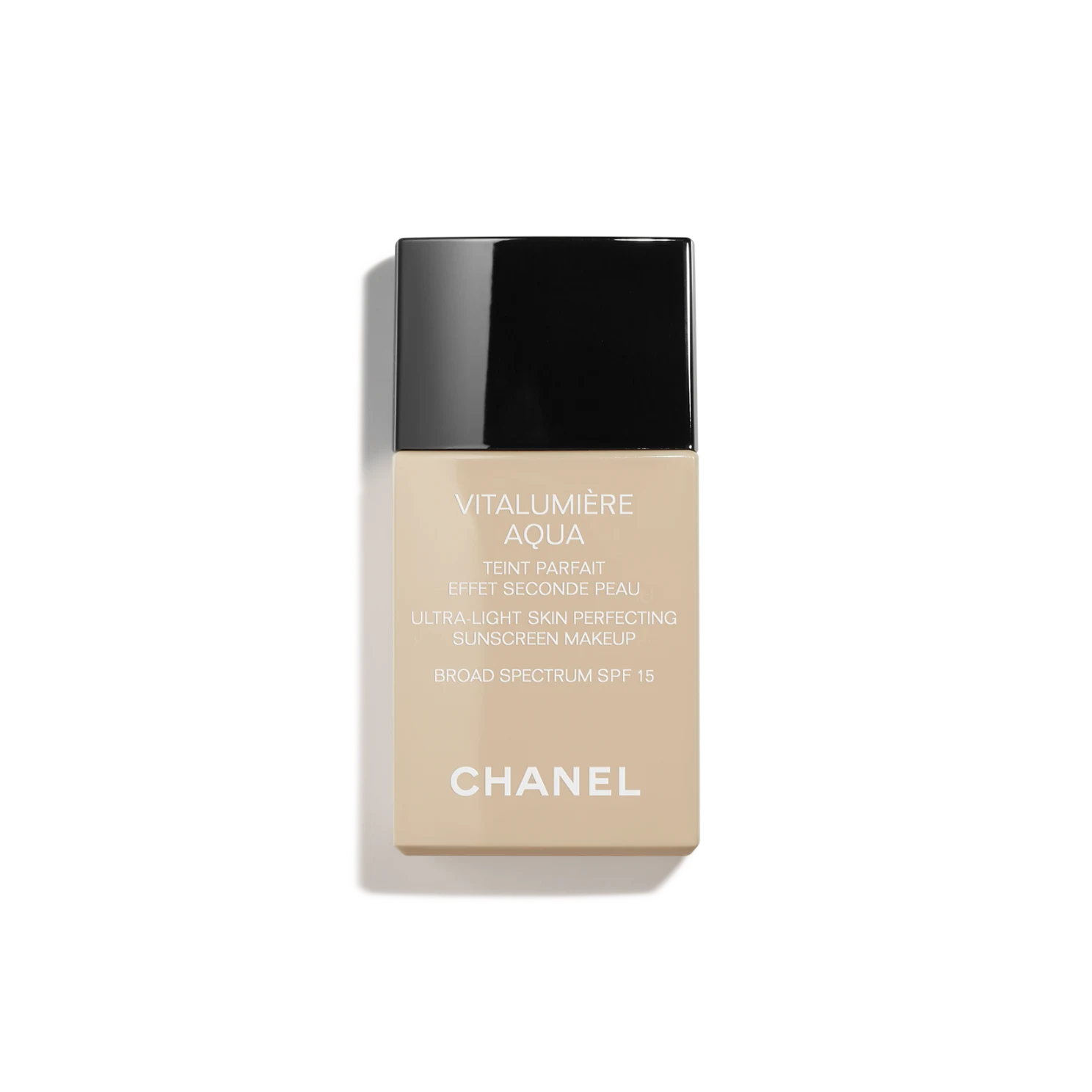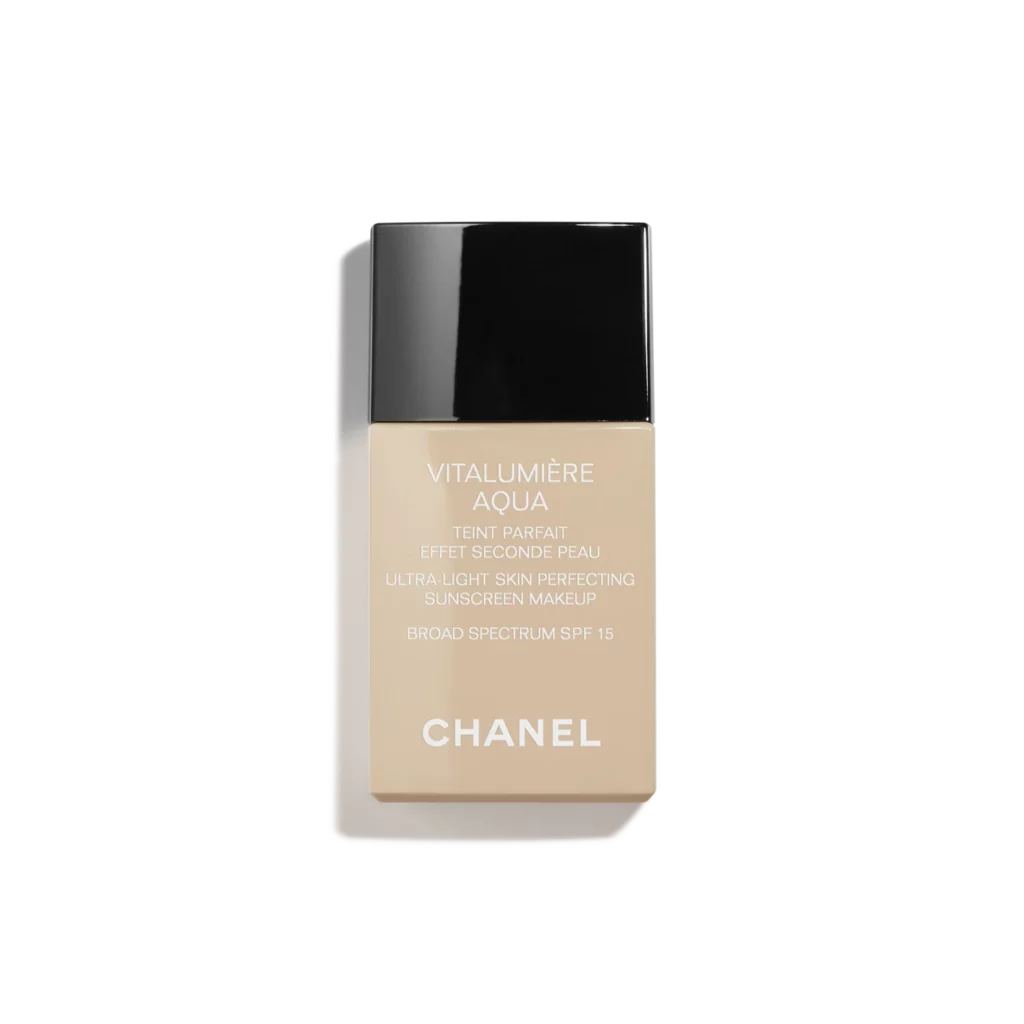 With its soft and light texture, this Chanel foundation gives a sexy, high-definition look. Your skin will look and feel refreshed with this hyaluronic-acid-infused formula. 
This is the perfect foundation to lightly conceal your pores while avoiding any clumping.
---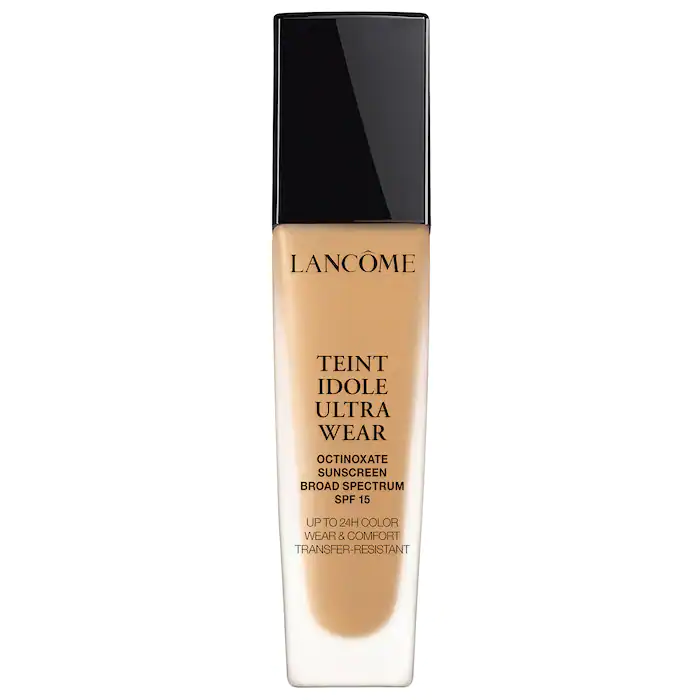 With its matte finish and promise of 24-hour wear, this foundation is perfect for blurring large pores all day long. 
It's buildable, breathable, and lightweight—the best combo for reducing shine and keeping comfortable no matter how long you wear it.
---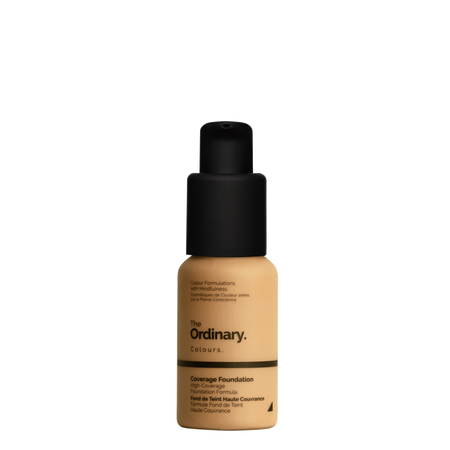 This is a super budget-friendly option that doesn't compromise on performance. Its highly-pigmented, non-greasy formula evens out skin tone without caking.
Plus, it's made without harsh ingredients like parabens, fragrance, gluten, sulfates, or oxybenzone.
---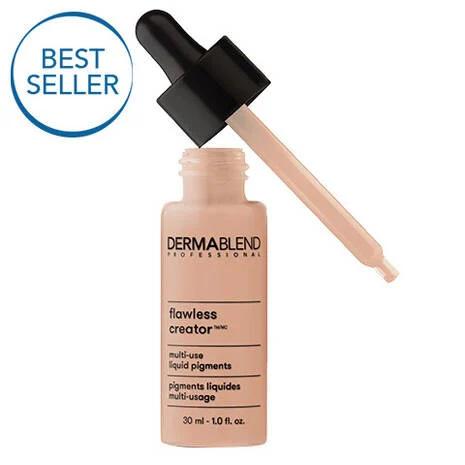 This flawless foundation lives up to its name: made with only 10 ingredients, their formula covers tough blemishes without weighing you down.
Even more, a little bit of this product goes a long way for up to 16 hours of wear. It's water-free, oil-free, and great for all skin types.
---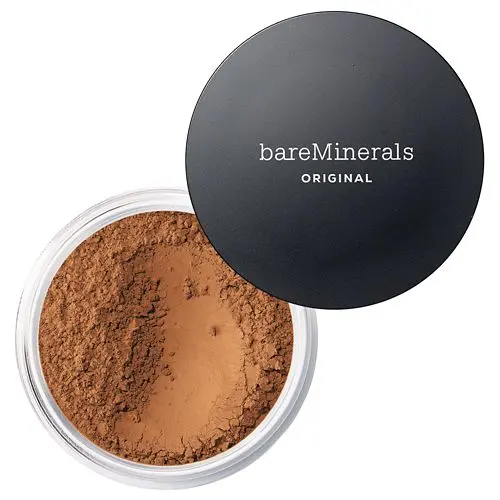 This foundation is perfect for busy bodies who want a makeup routine that's quick and easy, but still looks amazing. The formula is super light and buildable, so you can customize your coverage level to suit your needs.
Plus, it comes in 30 different shades, so you're sure to find a perfect match for your skin tone. And thanks to the SPF 15 sun protection, you can wear this foundation all year round without worrying about damaging your skin.
---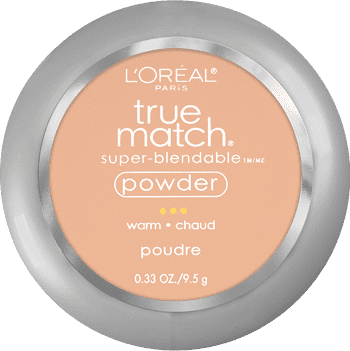 There's no shortage of powders on the market claiming to offer a true match for your skin tone. But how many of them actually deliver on that promise? L'Oreal's True Match Powder is one of the few that lives up to the hype.
The secret lies in the innovative shade-matching system, which uses three skin tone variables to find the perfect match for your unique complexion. Whether you're fair, medium, or dark, you can be confident that this powder will provide a natural-looking finish.
---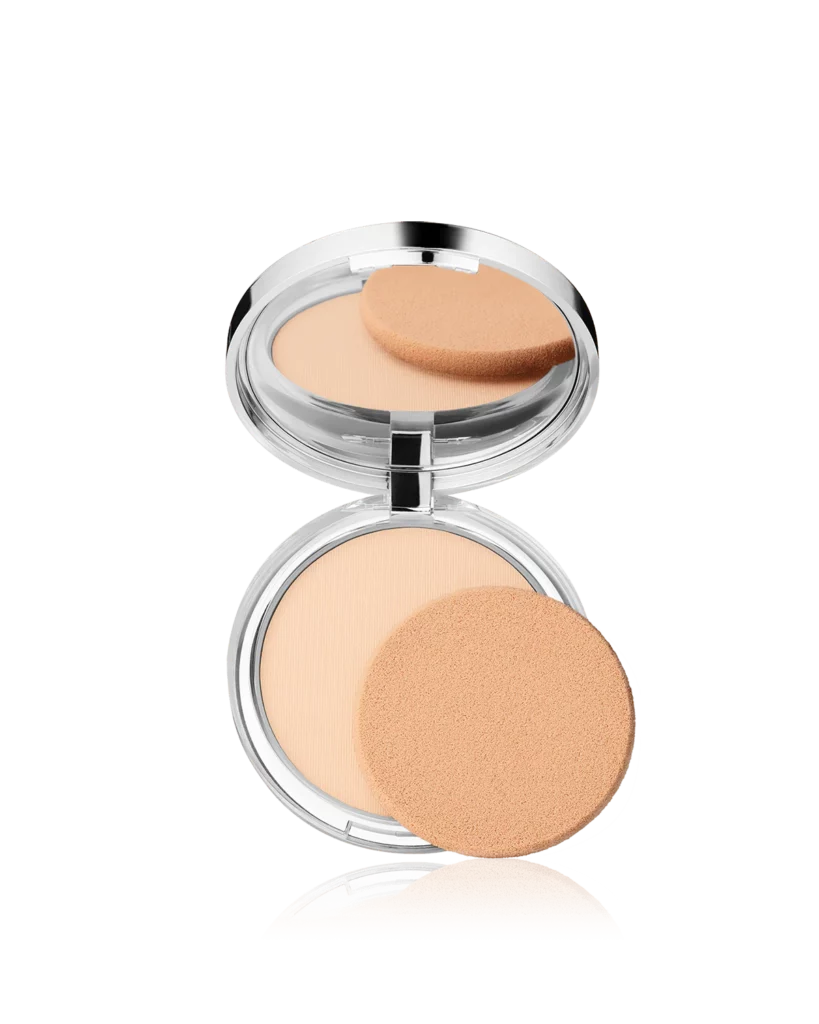 This powder is ideal for those with oily or combination skin, as it helps to control shine and reduce the appearance of pores. The formula is non-drying and fuss-free, making it a great option for busy mornings.
Plus, the compact design means it will slip easily into your handbag for touch-ups throughout the day. So if you're looking for a powder that will help you achieve a matte finish without looking cakey or dry, Clinique's Stay-Matte Powder is definitely worth trying out.
---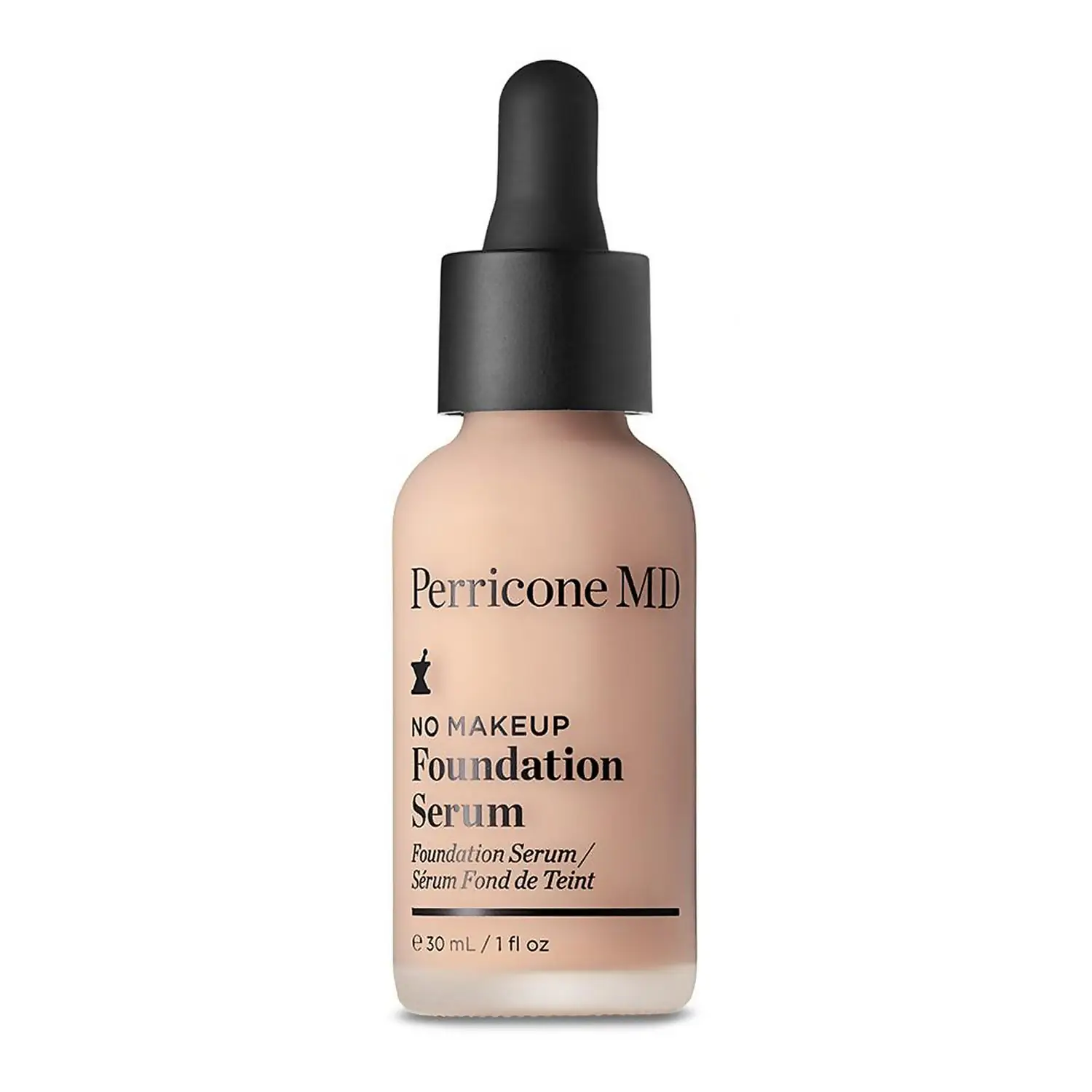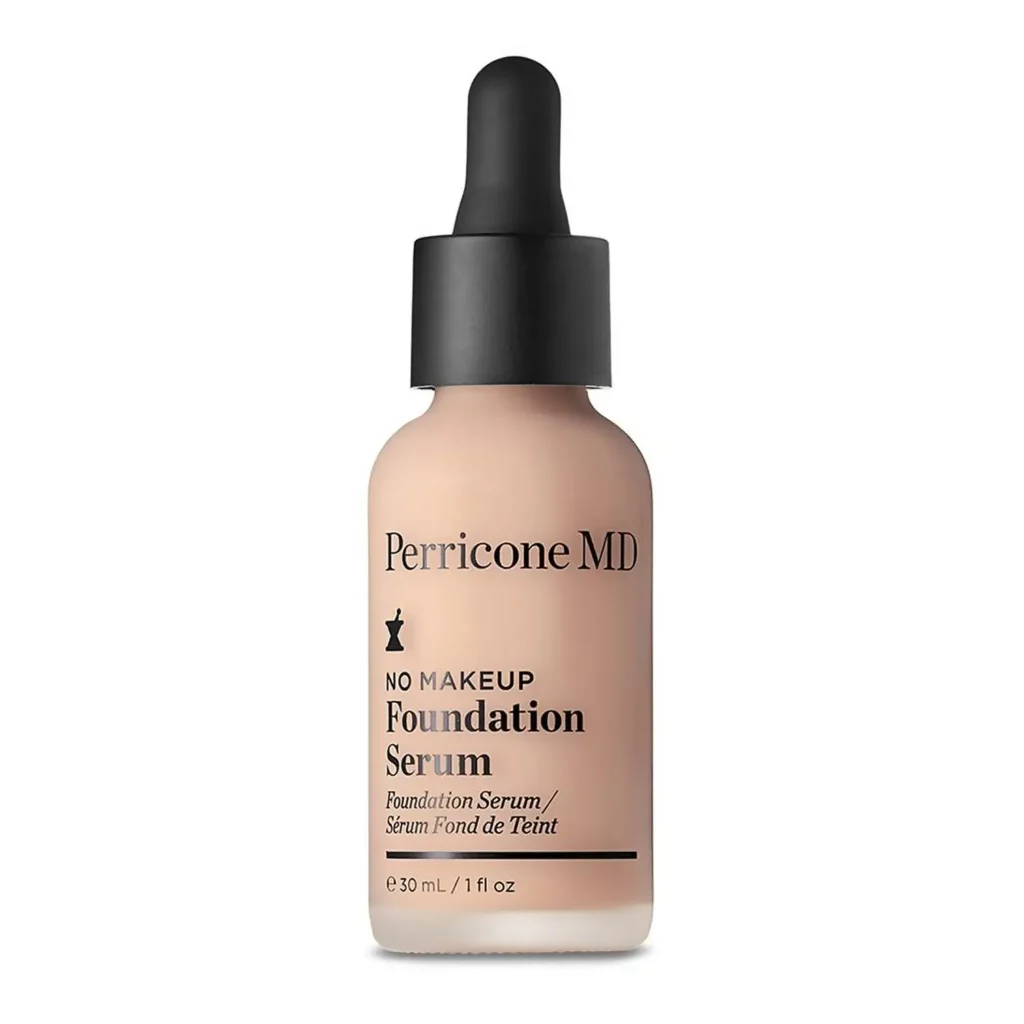 Unlike most foundations, which rely on heavy pigments to create coverage, this foundation uses a lightweight serum formula to even out skin tone. The result is a natural-looking finish that feels lightweight and comfortable on the skin.
In addition to its unique formula, the No Makeup Foundation Serum also contains a number of beneficial ingredients. Antioxidants help to protect the skin from environmental damage, while hyaluronic acid provides lasting hydration.
As a result, this foundation not only looks good, but it also helps to improve the health of your skin.
---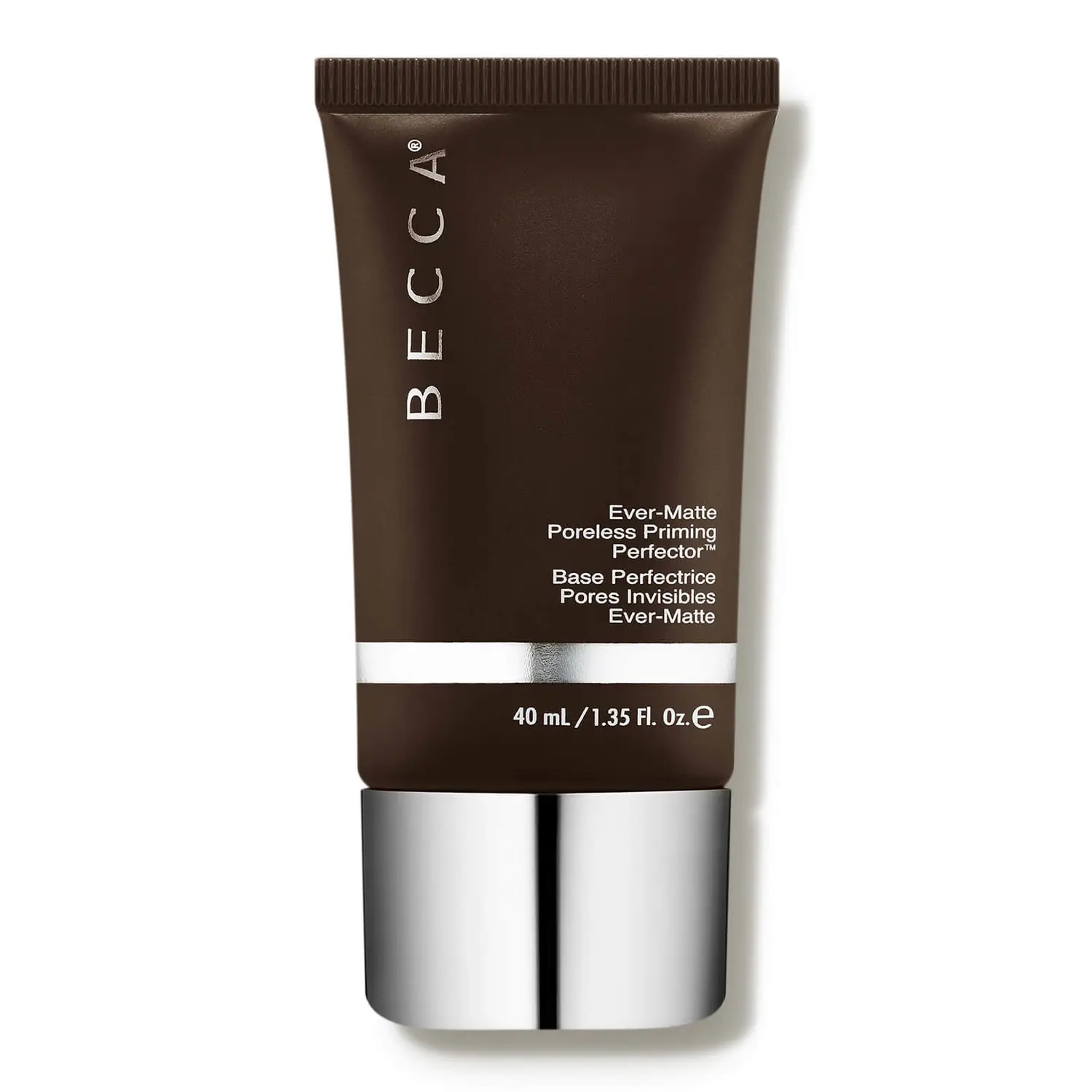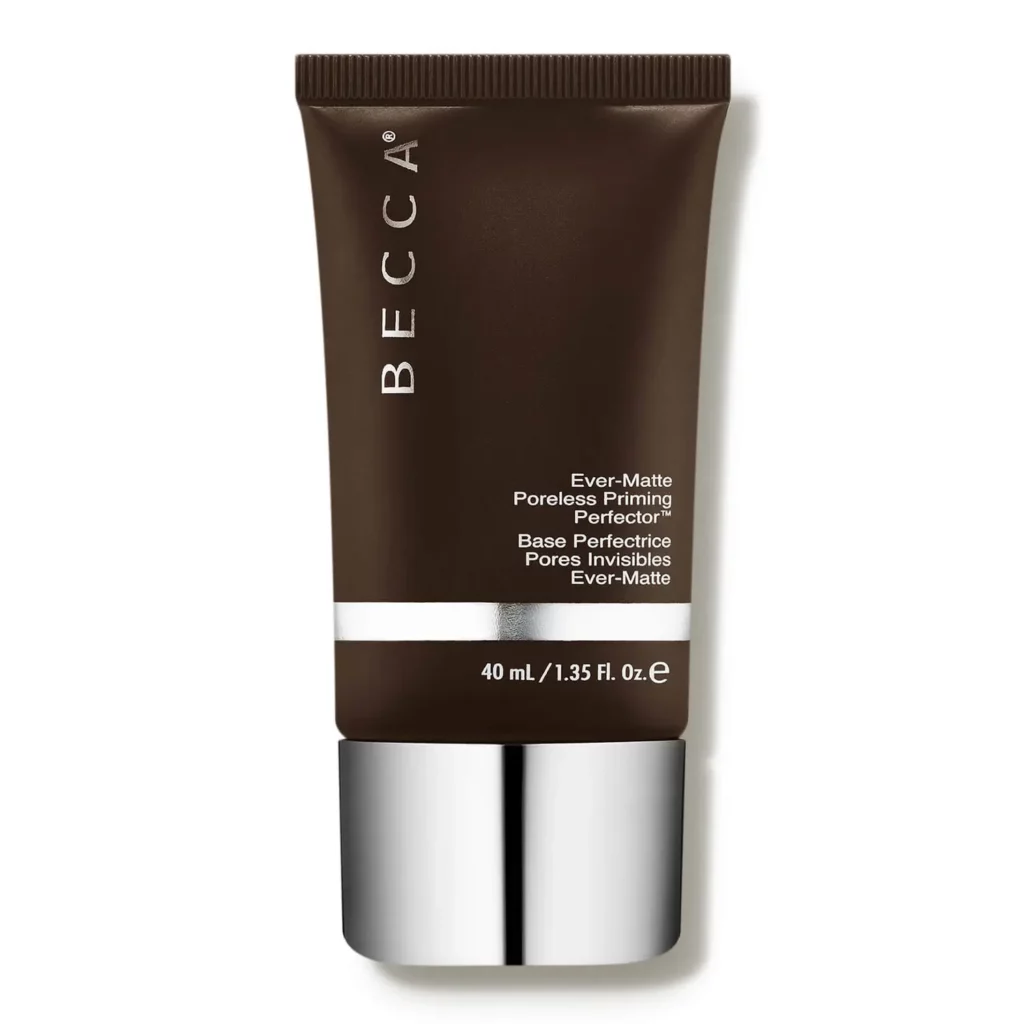 This primer not only keeps your makeup looking great, but it also helps to control oil and minimize the appearance of pores.
It will blur your pores, leave a matte finish, and control oil for up to 12 hours so you never have to worry about touch-ups. You can wear it by itself or with another foundation for a flawless finish.
---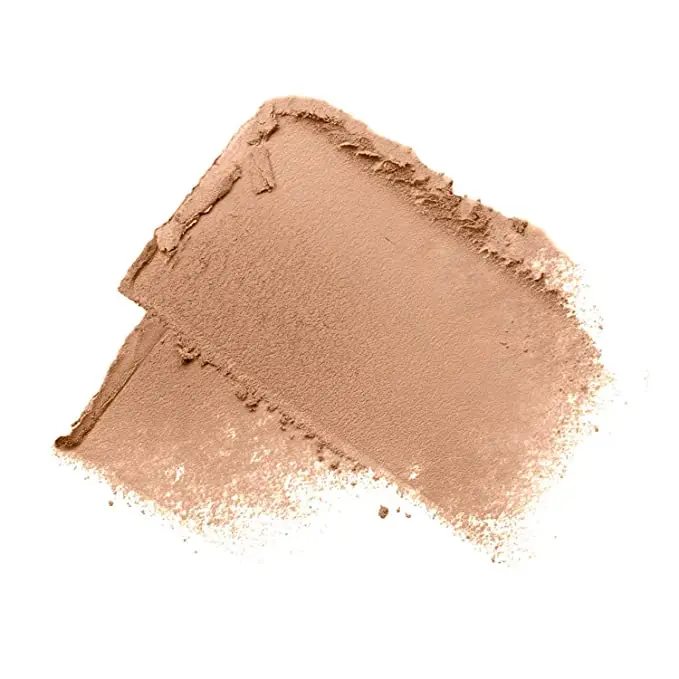 This powder foundation promises a lot: all-day coverage, a matte finish, and the convenience of a compact. Plus, it comes with a mirror for easy application on the go, and the added SPF helps protect your skin from harmful sun damage.
Overall, this is a great option for those who are looking for full coverage and a long-wearing product. Just be sure to moisturize your skin well before applying it.
Bottom Line
Figuring out the best foundation for your skin is tedious. But, any of the products on this list will do you right if you have large pores or fine lines.
Also, be sure to apply your foundation the correct way. Using a synthetic or stippling brush will do the best at pushing the product into the skin. Pair this with your foundation and a lightweight powder and you will be good to go (Try Charlotte Tilbury Airbrush Powder for a flawless finish).
For those who are battling large pores, a beauty blender can also be a great option. This tool can soften the application and blend it seamlessly into the skin without grabbing onto the pores and making the skin appear heavily textured.
RELATED: How to Get Foundation Out of Clothes (9 Easy Ways)
Don't forget that skincare upkeep really makes your skin the perfect base for any product. Taking care of your skin will only make your foundation look more fabulous!