Looking for the best contour palette? Keep reading for our top picks!
There are many different ways to approach the process of contouring. For example, you may choose to contour to define your face shape, highlight along your cheekbones, or simply bronze up and give your skin a sunkissed glow.
Whatever the case may be, finding the perfect holy-grail contouring product is an absolute must for makeup lovers everywhere.
No matter your reason for seeking out the perfect contouring product, you're sure to find the best contour palette for you on this list!
Best Contour Palettes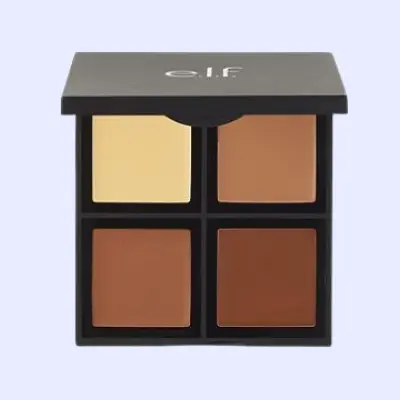 The E.L.F Cosmetics Cream Contour Palette is perfect for contouring beginners. The creamy texture is easy to blend and the product is long-lasting.
This is also a cruelty-free and vegan option!
---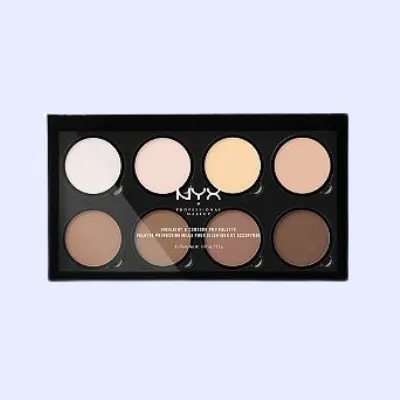 This palette from NYX Professional Makeup provides a wide shade range of highlighters and contouring shades to ensure everyone can achieve sculpted and glowing skin!
This palette is made with a powder formula, so it is best for someone with a bit of experience with highlighting and contouring, but with a bit of practice, even a novice makeup lover can enjoy it!
---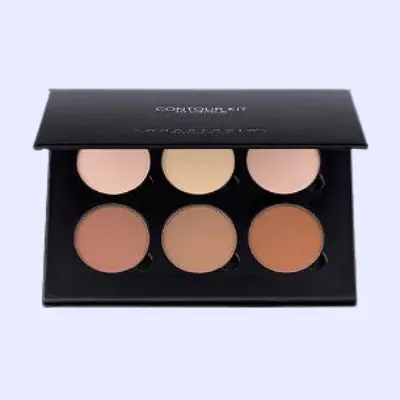 Anastasia Beverly Hills is known for its innovative and effective eyebrow products, but the contour kit has a lot to offer as well!
Available in multiple shade ranges, the palette is very accessible and can be used to create a variety of looks.
---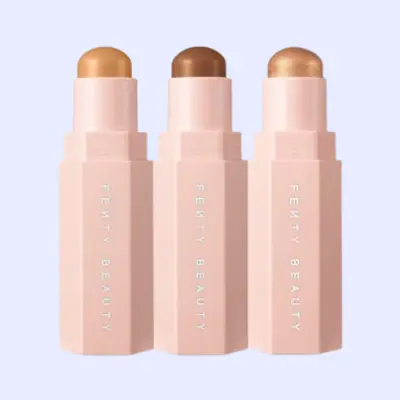 This set is great for all levels of contouring expertise! The texture is creamy and blendable, while being super pigmented to ensure optimum coverage.
This set is for someone who is looking to create a dewy finish in their look. While not overly glittery, the match stix do offer a bit of shimmer for a natural facelift effect.
---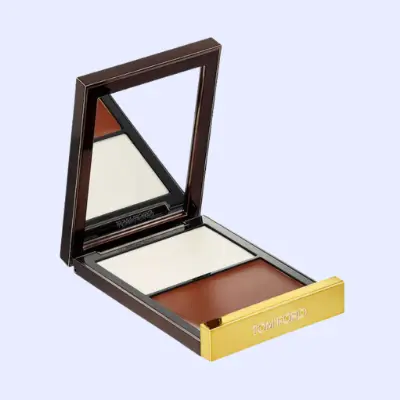 The Tom Ford Shade and Illuminate Duet is for an experienced makeup connoisseur. The duet is a highly pigmented cream texture.
It is blendable with some effort, but there are only two shades in this kit. Color matching is essential!
---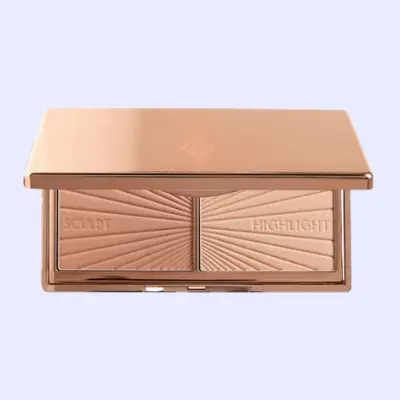 This set is another great option for beginners! The powders are soft, easy to blend, and provide buildable coverage.
This duo is perfect for fans of luxury, high-quality makeup who are looking to experiment with contouring! Even more, it's a top pick of veteran Charlotte Tilbury fans as well!
---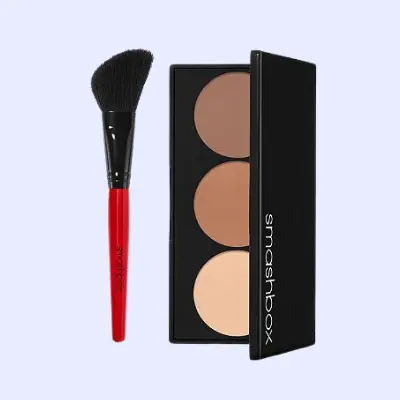 This kit is essential for any makeup kit. With easy-to-follow instructions, three buildable powder shades, a mirror, and a brush, it has everything you could need to get started!
Despite the ease of this kit, there is a need to expand upon the available shade range. This particular product is suited best for tan and medium skin tones.
---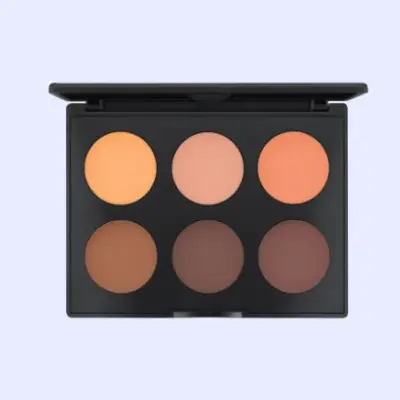 This kit contains six long-wearing powder shades (Three matte contour shades and three highlighting shades with the most subtle of shimmers). This is a must for the on-the-go makeup lover.
If you have a busy lifestyle, live in a warm or humid climate, or have combination/oily skin, this is going to be the perfect option for you!
---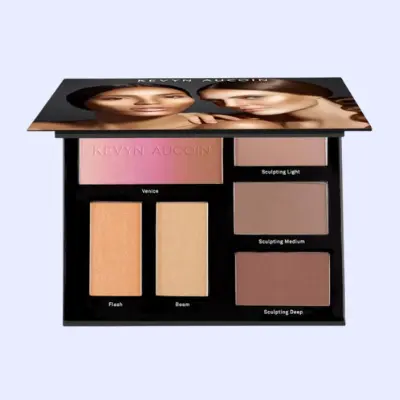 This palette is considered a holy grail makeup product as it offers a variety of highlight and contour shades, with a bonus bronzer to give your skin the perfect sun-kissed glow!
Kevyn Aucoin is known for its professional-grade cosmetic products, and this palette is no exception. With highly pigmented shades, it's easy to blend, buildable, and suitable for a wide range of skin tones.
---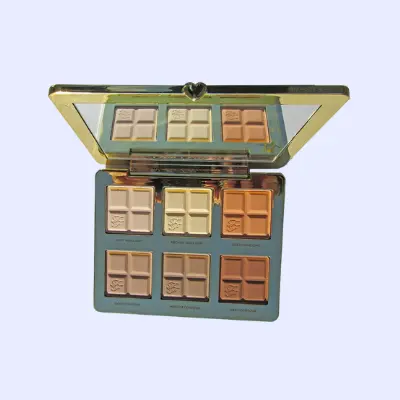 This is the best-smelling palette on the list. The six contour and highlight shades in this palette are infused with real cocoa powder and have a naturally silky-smooth finish.
All shades in this palette are matte, including the highlight shades, so this is another great option for you if you have combination/oily skin!
---
This is truly an all-in-one palette. Not only does it come with the contour and highlight shades you'll need, but it includes blusher as well!
With five silky, powdery highlight and blush colors, plus one cream contour shade, this is a great kit for someone looking to add a pop of color to their skin!
---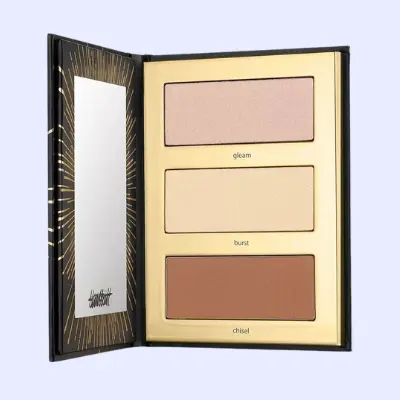 With two highlight shades and one creamy contour shade, this kit offers just the right amount of product in a travel-friendly kit. So whether you're jet-setting on a plane or just going out for the night, this is an easy item to toss in your bag!
This palette provides a more natural, medium coverage finish. This is perfect for you if you prefer a natural, barely-there makeup look!
RELATED: 4 Best Tarte Foundations
---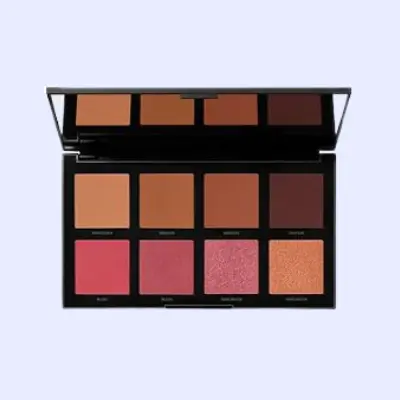 This is the most shade-inclusive kit on our list—making this palette the perfect option for any emerging makeup artists out there! This kit has everything you could need to get started with four contour shades, two highlight shades, and two blusher shades!
The versatility of this palette is one of its strengths! If you're looking for a palette for personal use, any shades outside of your shade range can easily be used as eyeshadow pigments!
---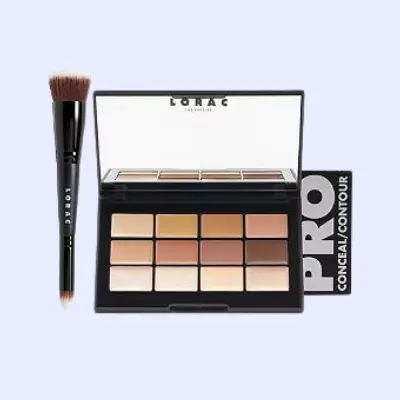 This palette really can do it all! Though it isn't quite as shade-inclusive as the Morphe palette, it still offers a wide range compared to many other kits on the market.
The great thing about this kit is that the cream contour and highlight shades double as concealers. So if you find yourself needing to retouch your makeup throughout the day or plan on a night out after leaving the office, this is the perfect palette to take along!
Bottom Line
There are so many great contouring palettes available on the market! With so many shade ranges, finishes, and functions, you can easily find the best contour palette for you with our comprehensive list!
UP NEXT: 9 Best Drugstore Contour Products